Earth. We often take it for granted, never truly realising just how beautiful it is until someone manages to capture a breathtaking photograph.
But what's one way you can go outdoors and take in the magnificence that earth has to offer?
Visiting some of the best national parks in the world ought to do it!
We all love capturing a few photos of incredible views but national parks have a few rules...
If you're busy snapping pictures in a national park and suddenly find yourself being approached by a ranger asking what you're photographing, don't be alarmed, they're just making sure you're not breaking the law.
When photographing a national park there are rules you need to follow and abide by, so we're going to run through them quickly before taking a look at '20 of the World's Best National Parks, You Need to Photograph (And Visit)'.
Do you need a permit?
The big question when photographing a national park is 'Do you need a permit?' the answer, however, isn't so simple.
Most still photography doesn't need a permit...
A permit is only required for still photography if the activity involves a model, set or prop, is within a closed area, or if the activity needs to be monitored by an agency. If you're abiding by these rules, then most still photography is (usually) allowed.
As mentioned if you're using props, you require a license. Tripods are often confused as being props, but by law they are not as in most situations additional camera equipment doesn't count as a prop.
All commercial filming, however, requires a permit.
Commercial filming is categorised as the recording of a moving image for a market audience with the intent of generating income.
Generally if you're advertising a product or service, using actors, models, sets or props, then it's considered commercial filming.
Personal filming, on the other hand, is allowed if you're filming from your campsite, etc. You do not need a permit unless you intend to sell or use the film in a commercial way.
If you find yourself in a wilderness area, all normal regulations apply, but you will also have to abide by the Wilderness Act.
The Wilderness Act was signed into law in 1964, and defines wilderness as 'an area where earth and its community of life are untrammelled by man, where man himself is a visitor who does not remain'.
The act restricts the amount of commercial activity allowed in a wilderness area, meaning if you wanted to film or shoot in the area commercially, there would be an additional level of review that goes along with a request for a permit.
It's always best to take a copy of the applicable rules as many rangers will presume you're filming for commercial purposes upon seeing a large lens or tripod.
If you get a fine from the ranger, and don't actually need a permit, then you are able to appeal the fine. Where-as if you're found to need a permit and don't have one, you could be looking at a fine of up to $5,000 or 6 months in jail in the worst cases.
Now that we've covered the rules and regulations of shooting in a national park, let's get into...
The World's Best National Parks To Photograph (And Visit)
Yellowstone National Park, USA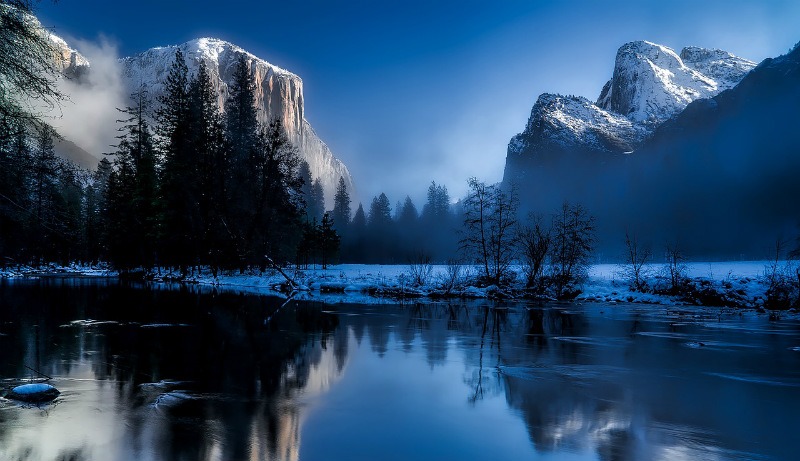 The world's first national park kicks off our list with a huge array of picture perfect views.
Yellowstone is located mostly within Wyoming, but also spans into Montana and Idaho. The park is great for photography with an abundance of wildlife including, grizzly bears, elk, bison and wolves.
There are plenty of great photo opportunities including geothermal features like Old Faithful Geyser and Grand Prismatic Spring, as well as many beautiful lakes, rivers, mountains and much more!
Grand Canyon National Park, USA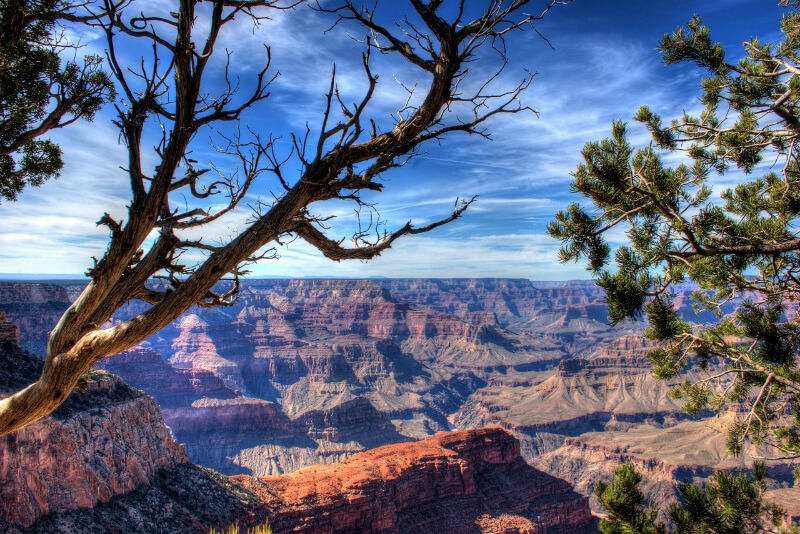 Everyone knows of the Grand Canyon but not everyone has taken the time to visit the beautiful park.
Grand Canyon National Park draws in visitors from around the world, with plenty of perfect opportunities for photography. Not only is the Grand Canyon one of the most recognisable landmarks in the world but with all of its viewpoints and trails, there is so much more on offer.
Some great spots for photography include; Horseshoe Bend, Cape Royal, Toroweap and not to mention the Grand Canyon itself.
Yosemite National Park, USA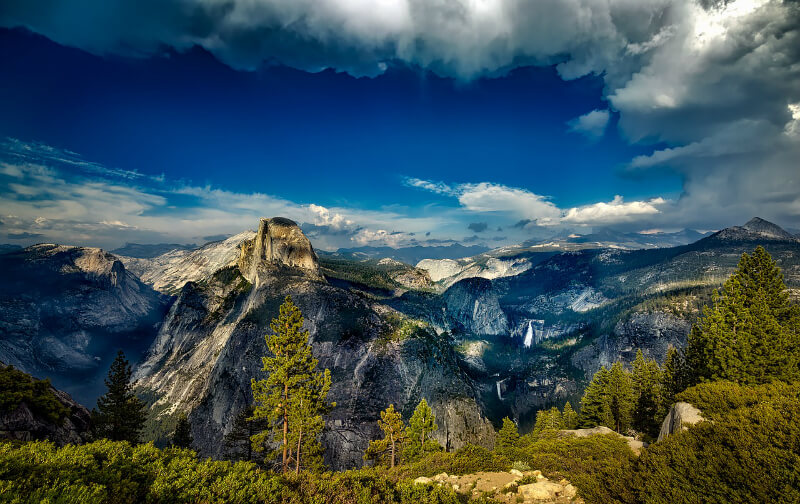 Yosemite National Park is located in California and covers more than 1,100 square miles, including a small stretch of the Sierra Nevada mountain chain.
Yosemite is home to many world known landmarks such as Yosemite Falls, Half Dome and El Capitan to name a few.
The hiking trails around Yosemite allow for magnificent photography opportunities and the chance to surround yourself with natural beauty which is well worth capturing.
Great Smoky Mountains National Park, USA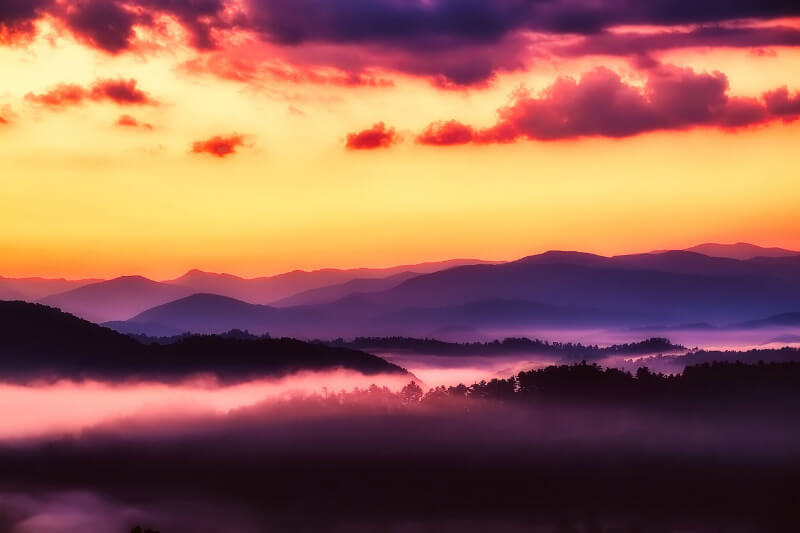 It wouldn't be right to publish this list without including the most visited national park in the United States...
Located in Tennessee and North Carolina, Great Smokey Mountain National Park is a beautiful place for photography all year round, with spring offering beautiful wildflowers and flowing streams, fall offering stunning colours, winter providing picturesque snow covered scenes and summer opening up the whole park.
Many of the popular spots around Great Smokey Mountains National Park include Cade's Cover and Clingman's Dome, as well as the many hiking trails that provide some beautifully scenic views.
Grand Teton National Park, USA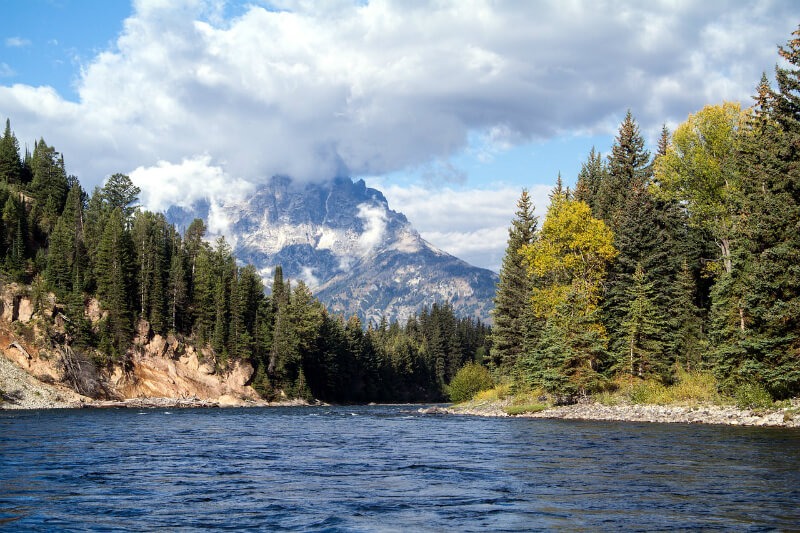 The Grand Teton National Park is located in Wyoming and is home to some of the steepest and most dramatic mountains in the US.
If you're looking for exceptional photography you can hike up the mountain and find some picture perfect views in just under one days climb.
Etosha National Park, Namibia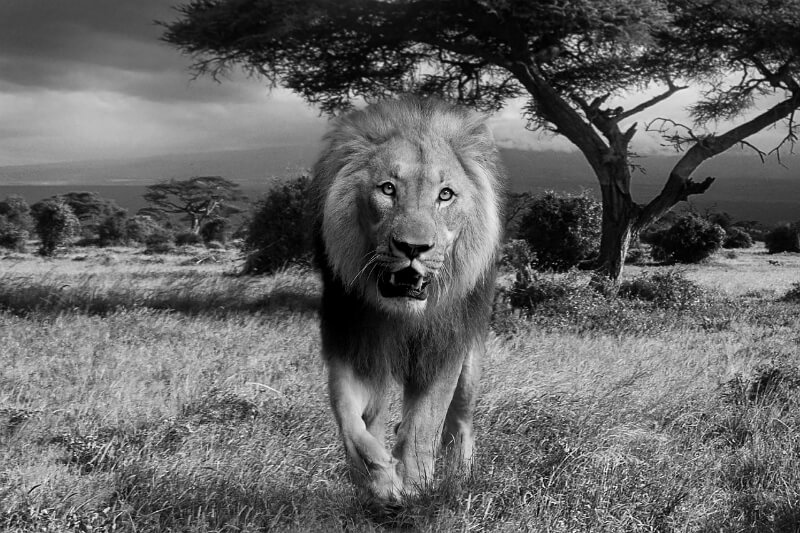 Etosha National Park is located in northwest Namibia. It was proclaimed a game reserve on March 22nd 1907, up until it was elevated in status to national park in 1967.
The park is home to a wide range of animals spanning over its 22,270 sq/km, which means that you're in for some excellent photo opportunities.
No other parks combine landscapes with such a wide variety of wildlife as Etosha National Park does.
Banff National Park, Canada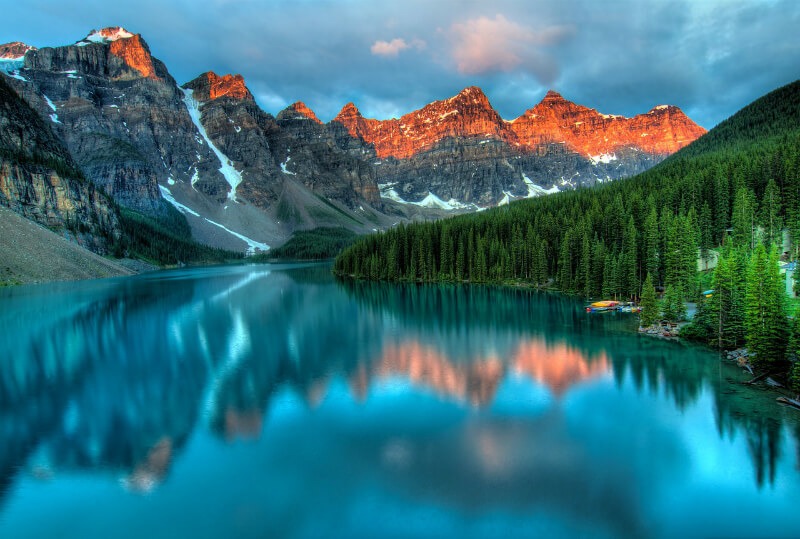 Banff National Park is Canada's oldest national park, having been established in 1885.
The park is located in the Rocky Mountains and encompasses 6,641 sq/km of beautiful mountainous terrain, coupled with numerous glaciers and ice fields, dense coniferous forests and alpine landscapes.
If you're looking for picturesque landscape photography then you'll definitely find it in Banff National Park.
Krka National Park, Croatia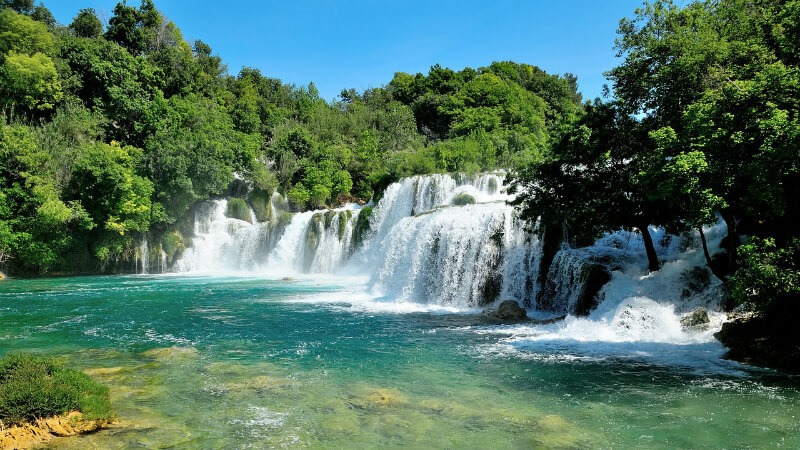 Krka National Park was formed in 1985 in order to protect the Krka River and is mainly intended for scientific, cultural, educational, recreational & tourist activities.
The park was a huge attraction with locals and tourists until recently, October 1st 2017, when bathing in the water was banned. Don't think this takes away from the park though, with its lush forests, jaw-dropping waterfalls and 15th century monasteries.
The park offers plenty to any visiting photographer.
Jiuzhaigou Valley National Park, China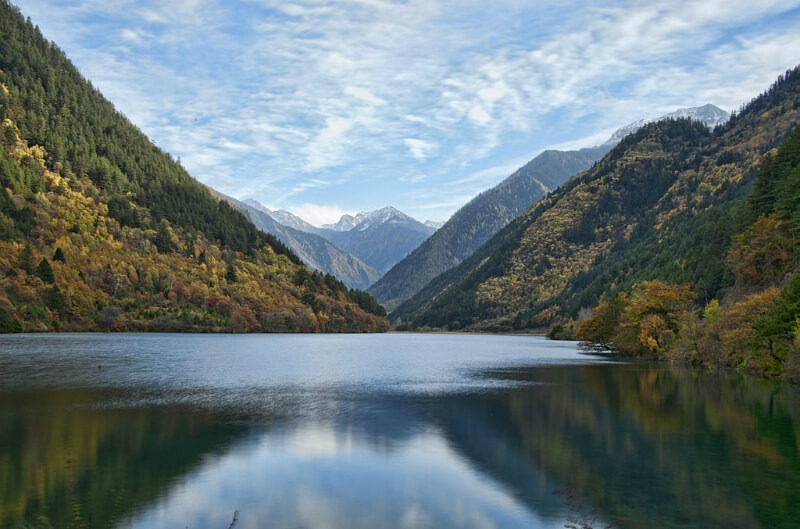 Jiuzhaigou Valley National Park is a nature reserve and national park located in the north of Sichuan Province in the south-western region of China. It was inscribed as a World Heritage Site in 1992 and a World Biosphere Reserve in 1997.
The Jiuzhaigou valley is part of the Min Mountains on the edge of the Tibetan Plateau and stretches an incredible 72,000 hectares.
Clear blue skies and vibrant evergreen forests make Jiuzhaigou Valley National Park a perfect place for landscape photography and a must see during autumn, when everything just bursts with colour.
Snowdonia National Park, UK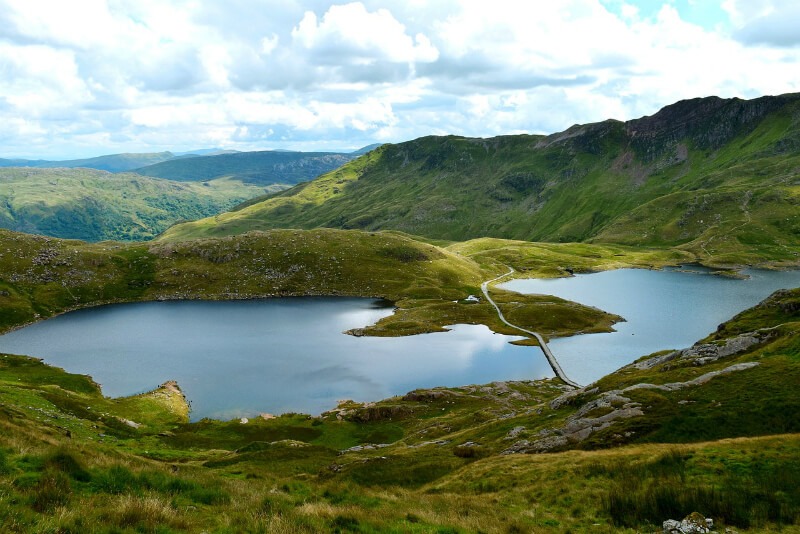 Snowdonia is a mountainous region in North West Wales as well as being a national park covering 2130 sq/km; it was also the first to be designated of the three national parks in Wales, in 1951.
Snowdonia National Park is a harsh mountainous landscape, with scenic lakes and incredible mountain views. Not to mention the surrounding Welsh countryside, filled with castles, villages and so much more.
Snowdonia is a photographers dream, mixing beautiful landscapes with incredible mountain backdrops.
Jasper National Park, Canada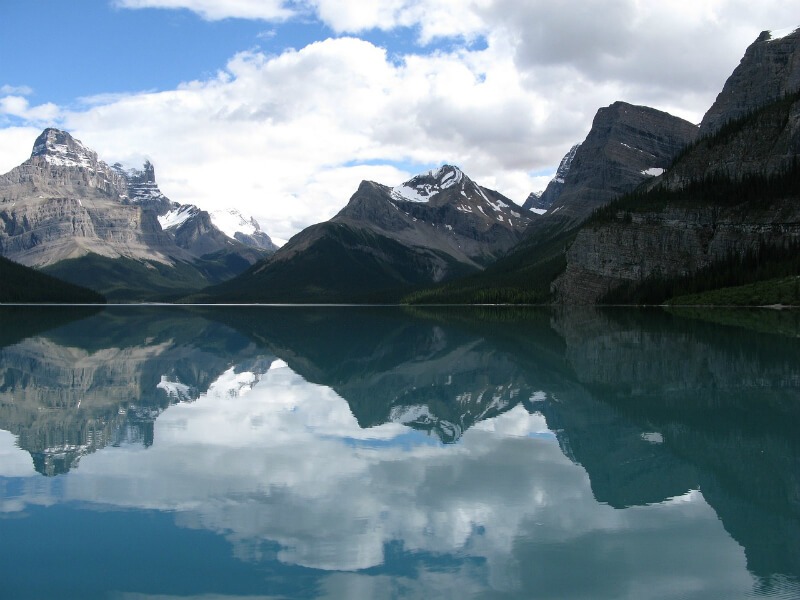 Jasper National Park is the largest national park in the Canadian Rockies, covering a huge 10,878 sq/km.
It is located to the north of Banff National Park and includes the glaciers of the Columbian Icefield, as well as hot springs, lakes, waterfalls and huge mountains.
It's any photographers dream, with calm waters, incredible backdrops and an abundance of photo opportunities.
Torres del Paine National Park, Chile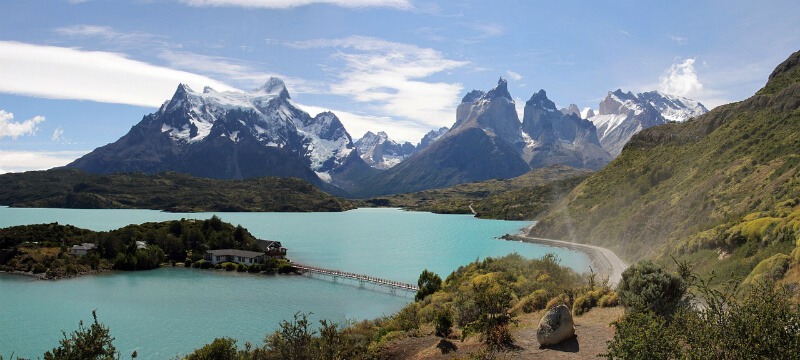 Torres del Paine National Park is another example of beautiful landscapes and amazing mountainous backdrops, and teamed with this are the incredible glaciers, lakes and rivers that cover the park.
The Cordillera del Paine, the small mountain group within the park, has to be the centrepiece of the whole park.
If you're looking for breathtaking shots, then hit the hiking trails and see the immense glaciers of the southern Patagonia Ice Field.
Chitwan National Park, Nepal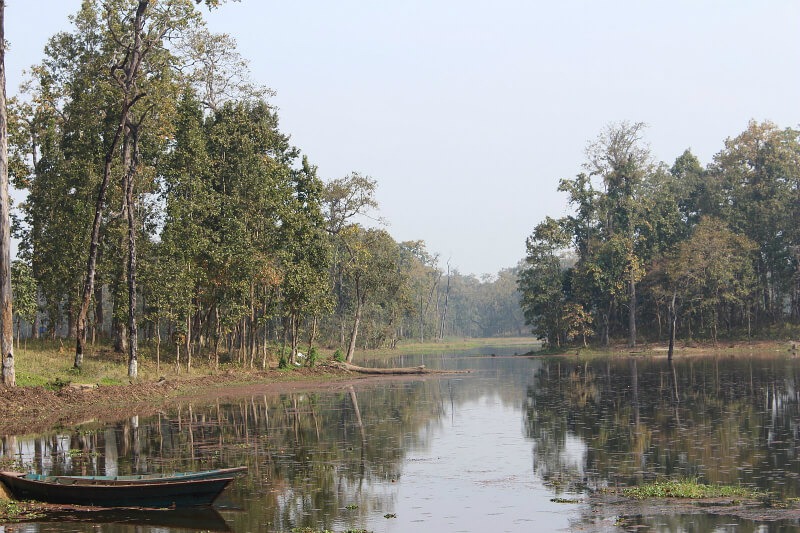 If you want to see an abundance of wildlife in a national park you would usually have to travel into Africa, but one of the few national parks offering the perfect setting for wildlife photography is Chitwan National Park in Nepal.
The park is home to rhinos, cloudy leopards, monkeys and one of the highest concentrations of Bengal tigers in the world.
Great Barrier Reef Marine Park, Australia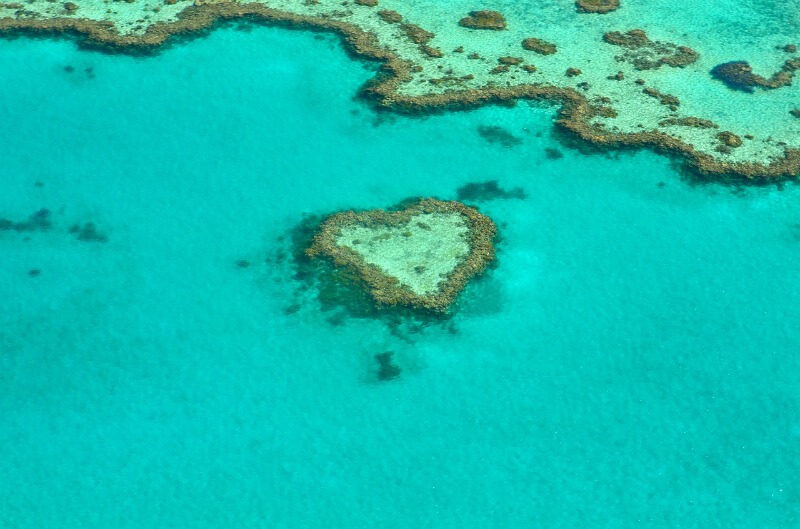 The Great Barrier Reef Marine Park serves to protect a large part of the Great Barrier Reef from damaging activities.
It is a multiple-use Marine Park which supports a wide range of uses, from commercial marine tourism to fishing and more.
There are two ways to experience and photograph the Great Barrier Reef, depending how you feel - either by air or by sea.
The Great Barrier Reef is a great snorkel and scuba location and with a huge wildlife presence it can make for some amazing photos.
Tayrona National Park, Colombia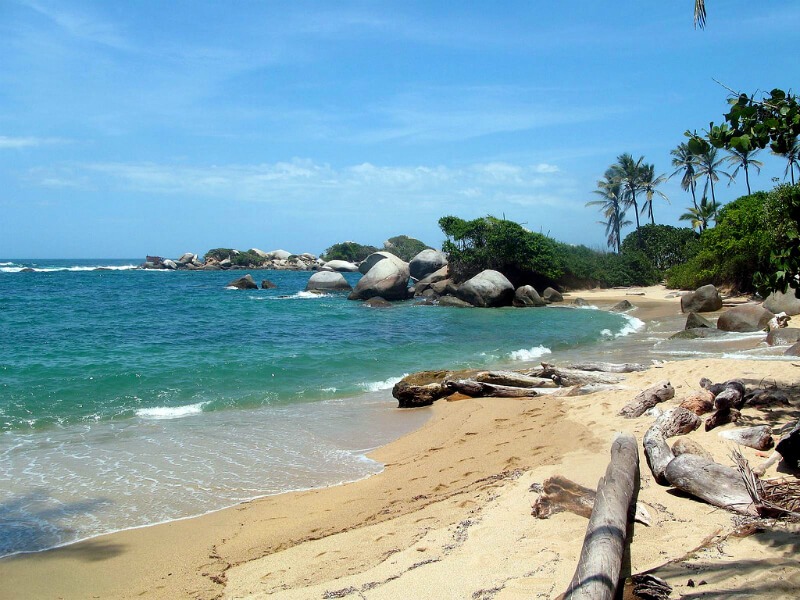 Colombia's Tayrona National park is a strip of jungle nestled between the mountains and the Caribbean Sea.
It's perfect for a variety of photography, with monkey's swinging in the trees, snorkelling among the coral reefs and the beauty of the clear Caribbean Sea stretching as far as the eye can see.
Kruger National Park, South Africa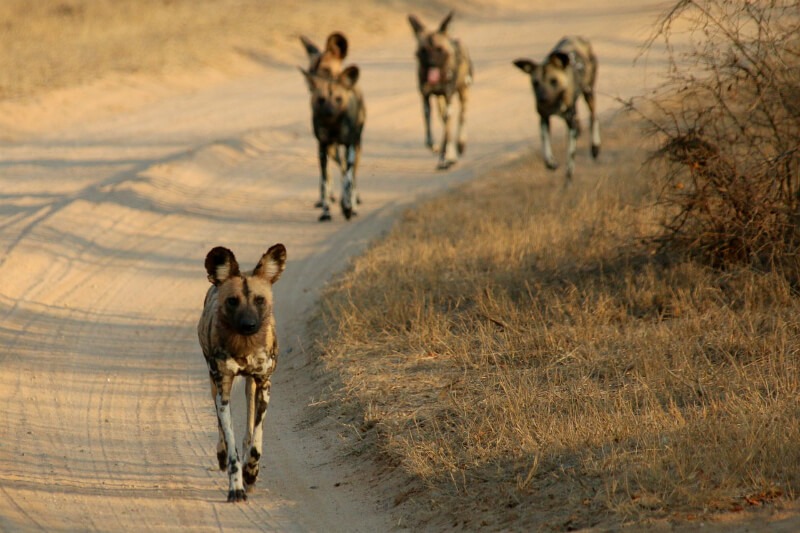 Kruger National Park is one of the largest game reserves in Africa, covering a huge 19,485 sq/km with more species of large mammals than any other African game reserve. It is possibly one of the top safari destinations in the world.
If you can't find a photo opportunity while at this park then you're probably not going to find one anywhere!
It's not just wildlife on offer at Kruger National park either, with multiple rivers, forests and more, Kruger National Park is perfect for any photographer.
Everglades National Park, USA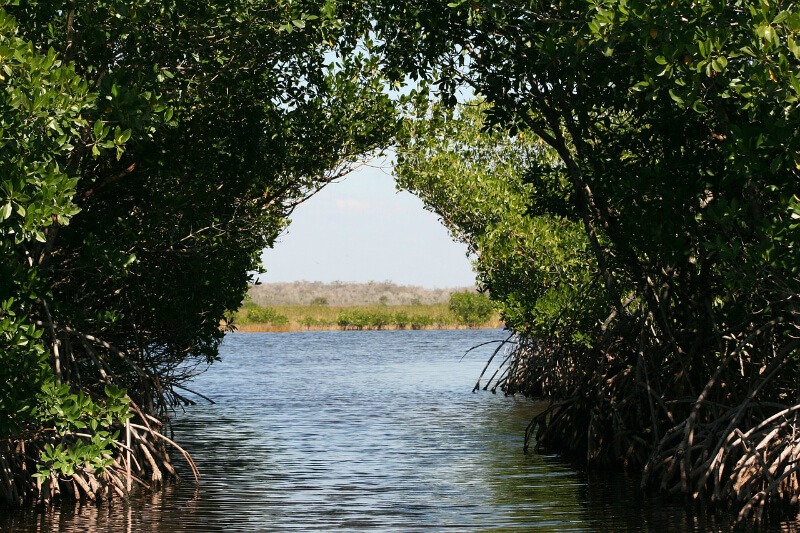 The Everglades can seem intimidating to most and probably isn't what comes to mind when someone mentions a National Park.
The Everglades are a vast wetland covering a large portion of southern Florida, mainly accessible by airboat.
While it might seem like somewhere you aren't likely to capture much in terms of photography, the Everglades are actually home to one of the continent's greatest wildlife refuges; crocodiles, deer, migratory birds and incredible sunsets make the Everglades a prime location for photography of all kinds.
Serengeti National Park, Tanzania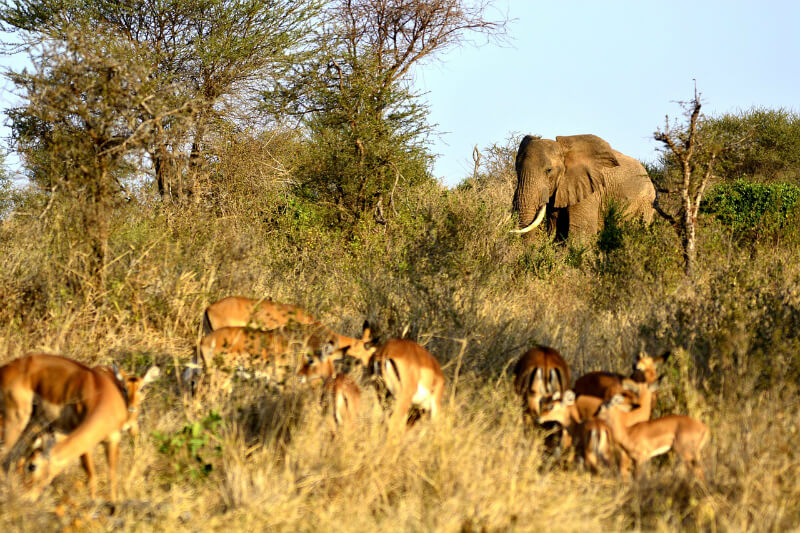 Serengeti National Park is famous for its annual migration of over 1.5 million white-bearded wildebeest, as well as 250,000 zebra and numerous Nile crocodiles and honey badgers.
Covering approximately 5,700 sq/mi of northern Tanzania in East Africa, there's a lot to see from any photographers perspective, with great views and wildlife, it'd be a shame to miss it.
Doi Inthanon National Park, Thailand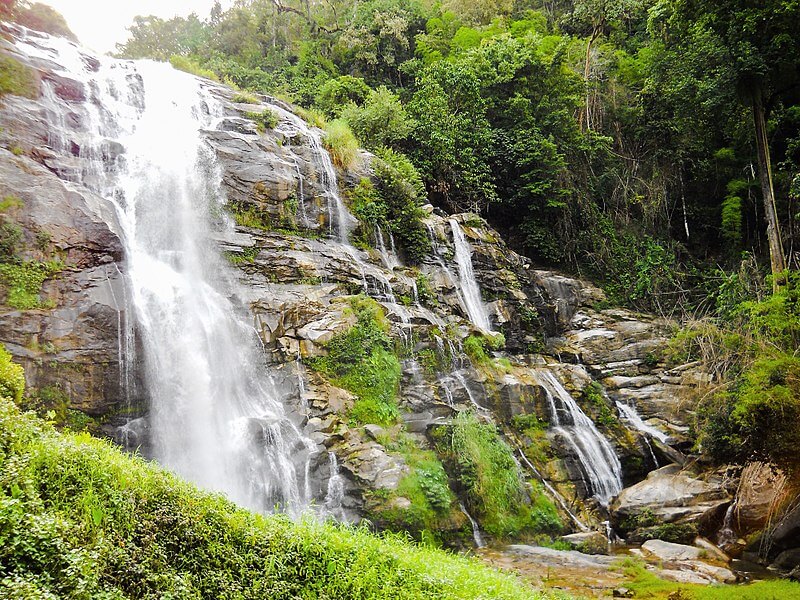 Doi Inthanon National Park, is located in northern Thailand and is named such as it contains the country's highest mountain; Doi Inthanon.
Established in 1972, Doi Inthanon National Park is one of the smaller parks you'll find throughout the world.
While small, the park oozes beauty with jaw dropping views, ancient temples and many waterfalls! It's a heaven for landscape photographers.
Fiordland National Park, New Zealand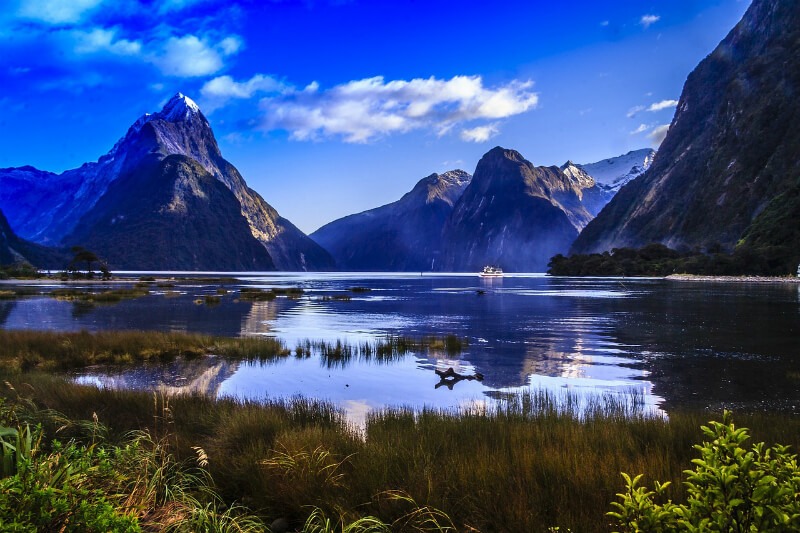 Fiordland National Park occupies the southwest corner of the South Island of New Zealand, and is the largest of the 14 national parks in New Zealand, covering a huge 12,607 sq/km.
Fiordland National Park is home to a wide range of wildlife that you're not likely to see at many national parks around the world, with everything from dolphins to penguins, as well as waterfalls, mountain views and scenic views.
The park is best explored by cruise boat or kayak in order to get closer to the wildlife and waterfalls, but for any photographer it's a must see.
Are any of these beautiful national parks on your photography bucket list? Which one's and why? Comment below!
Did our list of best national parks to photograpgh spark your wanderlust? Pin it on Pinterest >>