New around here? Well come on in!
Welcome to our world of travel! We're Hannah and Dan and this blog is about inspiring and helping you to turn travel into a lifestyle!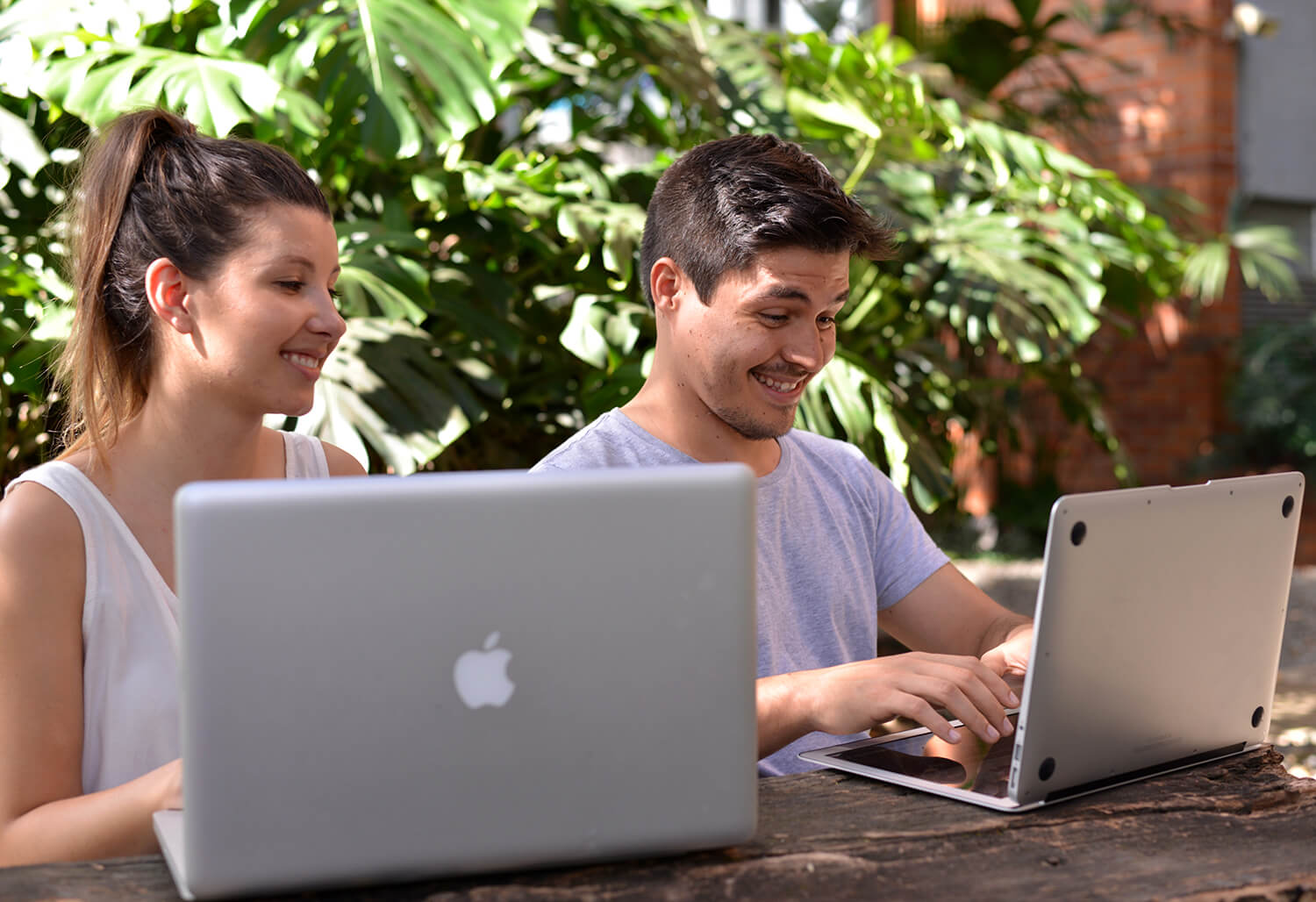 Here we post everything from travel tips and destination guides to case studies and advice on how to make money while traveling.
To read more about us and our story, click here.
If you are serious about traveling more, this page is designed to help you find all the resources you need to make it happen.
First up, to receive our eBook, "12 Steps To Full Time Travel", along with a helpful email series which will guide you towards becoming location independent, sign up below (all free):
Yes, I want my own copy of 12 Steps To Full Time Travel
Second, here are some of the most popular and helpful blog posts about travel jobs, how to make money while traveling and travel inspiration on our site.
These will help you to get a feel for our blog as well as get you thinking about how you can organise your life to travel more!
On top of these articles, here are a number of helpful resources we use in order to travel and earn a living online simultaneously.
Feel free to take a look and add any more useful resources in the comments section at the end!
This page does include some affiliate links, however, we use everything and only recommend products and services that we trust and consider valuable.
Travel Resources & Online Business Tools
Accommodation
What we love about Hotels Combined is that you can enter your dates and where you want to go and then the site will scan all the top booking sites (Booking.com, Hotels.com, Expedia, etc) for the cheapest hotel prices possible.
You can end up saving a fortune on the same hotel that you found on another booking site, so it's perfect for when you want more comfort while traveling on a budget.
At times, we like to stay in hostels and enjoy a more down-to-earth, basic way of traveling.
When these times come around, we turn to Hostelworld.
From what we've experienced, Hostelworld has the best online collection of hostels around the world.
We travel slow. In order to focus on our business, we like to stay in environments that inspire us and allow us to live comfortably with facilities to meet our needs.
Airbnb is where we turn to. As I wrote this, I was sat on the couch of an Airbnb apartment in São Paulo which we'd been renting month by month…
We had everything we needed there – it was like our own home – except it was furnished, there were no contracts or bonds involved and it was affordable.
If you are thinking about traveling slowly or perhaps you would prefer to stay somewhere more homely than a hotel, use Airbnb.
And because you're here, spending time reading this and actually paying attention to what we have to say, here's $25 off your next Airbnb stay, on us.
Flights
Cheap Flights is our go to flight booking site when we're looking to find the best deals around. They operate all over the world and I've found them really easy to deal with.
>> Click here to search for flights
Skyscanner is another one of our favourite online flight booking platforms. Instead of trying to find the cheapest flights to a city by guessing dates and changing your search, you can simply search for 'cheapest month' and it will show you all the cheapest flights in that month in a neatly laid out graph.
When the other two platforms don't cooperate I usually turn to Momondo. Sometimes Momondo has slightly better deals than Skyscanner.
Travel Insurance
I've always used World Nomads for my travel insurance.
For a start, it's usually the cheapest and secondly, it's especially designed for people like you and I – long term travelers, nomads and people who have no idea what to do with their lives so they just keep buying tickets.
There are a number of cover options you can choose from and it's really simple to get started.
>> Click here to get a World Nomads travel insurance quote
Luggage
Simply put, this is the ultimate bag for digital nomads.
By this, I mean that it was literally made for the freedom seekers who choose to work online while traveling.
Whether you're a remote employee, freelancer, or business owner, this bag will make your life much easier with an easy to access laptop compartment (perfect for when you're running late getting through customs) and it's also just the right size to bring on the plane with you.
It looks professional so you don't have to walk around looking like an easy to target backpacker and, if you really want to get business-y, you can turn it into a soft briefcase in seconds.
You can follow our adventures using our Minaal Carry-On 2.0 Bag on Instagram and if you want to grab your own, head over to the Minaal website.
Tours & Experiences Abroad
The founder of Epic Gap Year is actually a really epic guy himself and he goes by the name of Chris.
Chris is another travel blogger who writes over at Backpacker Banter and he started Epic Gap Year to provide a service for those wanting to make a positive change to their life and embrace travel.
Epic Gap Year is home to a variety of awesome tours, programs and experiences, whether you're into surfing, diving, skiing or adventure travel.
To take a look at all the things you can do in a gap year, click here and mention that we sent you along if they ask!
Also founded by Chris of Backpacker Banter (he's a busy guy), RTW Backpackers offers amazing tours throughout Australia, New Zealand, Fiji and Southeast Asia.
Whether you're looking for an adrenaline rush, a chilled surf sesh or tranquility diving under the sea, RTW Backpackers has a range of awesome tours and experiences to match your passion!
As well as having years of travel experience under their belts, the RTW Backpackers team are also accredited Aussie and Kiwi Travel Specialists – having completed training with the official tourism boards of Australia and New Zealand…
So, you're in the hands of very experienced and knowledgeable travelers!
>> Click here to see all travel experiences
Volunteer Programs
If you're looking to go overseas and volunteer in places like Thailand, Kenya, Cambodia, Guatemala, Colombia, Nepal, India, etc, and you want to involve yourself in a structured program, look no further than IVHQ.
When I volunteered teaching English in Chiang Rai in 2013 I went through these guys.
This NGO has partnered with hundreds of local NGO's around the globe to connect volunteers with those in need and make a difference.
You can do anything from teaching English and caring for children to re-building local communities after natural disasters and animal conservation.
Take a look at all the programs here.
If you're looking to volunteer but want something less structured, make sure you take a look at HelpX.
On this website there are thousands of people all over the world looking for help from travellers, backpackers, expats and even locals.
Jobs can range from cleaning houses to landscaping to farm work to nannying and more.
All you have to do is search for the country you want to volunteer in and all the current opportunities will pop up.
It's then super simple to contact the host and come to an agreement.
Usually they will provide food and board in exchange for around 4 hours of work per day.
To take a look at all the opportunities, click here.
Online Courses (Learn how to earn an income while traveling)
Within 6 months of getting started, professional B2B writer, Elna Cain, was earning a full time income working part time as a freelance writer.
She had no prior experience and insists that to be a well-paid writer you don't need any experience or a writing degree either.
At first she made a ton of mistakes, couldn't work out how to find the right clients and was literally getting paid less than $2 an article…
Believe me, this is quite normal in the freelance writing world and one of the main reasons why so many new freelance writers give up shortly after getting started.
But after quickly learning what she was doing wrong and coming up with a solid strategy to get the money coming in, Elna turned her freelance writing business around in less than 2 months…
She went from earning $2 per article to at one point earning over $1,000 for an article.
After consistently working with these high paying clients, Elna realised that there must be tons of new freelance writers out there, like you, who are struggling to earn a good income writing.
Through her experience, she knew that she could help you to quit selling your soul and make a good income doing what you love.
And that's where her highly acclaimed freelance writing course, Write Your Way To Your First 1K, began.
This complete 7 week course gives you the tools you need to be a well-paid and sought after freelance writer in minimal time.
This is a proven and complete online framework that you can follow and implement over 7 modules and 41 lessons.
You can look at it as your blueprint to freelance writing success. 
You'll learn exactly how to land high-paying clients and build a profitable and sustainable business to make your first $1K and more, while traveling!
So if you love to write and have been dreaming of finding a sustainable way to fund your full time adventures, this is your way forward…
>> Click Here To Write Your Way To Your First 1K
Freelance writing is a very popular way of earning an income while traveling but not many people know how to do it successfully…
If you want to stand out and actually generate a solid, sustainable remote income, then it would be worth your while to train with someone who's doing it.
Affiliate marketing is the term used when you partner with another company to promote their products and drive sales online.
Then, when a sale is made through your unique ID, you earn a commission.
This is all done entirely online, so affiliate marketing is a fantastic way to make money while traveling and become location independent or otherwise known as a "digital nomad".
Once you've got some affiliate marketing knowledge up your sleeve, you'll find it a lot easier to move into other areas of online business, such as digital product creation, offering services and running eCommerce stores…
So when I recently ended up on Affilorama (an educational platform about affiliate marketing), and found this whole library of training in affiliate marketing, I couldn't wait to share it with you.
You sign up just like a membership, except it's free, which is amazing considering the amount of value they give in the training.
There are over 100 lessons in total, covering topics like:
How to pick profitable products to promote
How to build and design websites
How to get SEO traffic
How to use PPC traffic effectively (advertising)
How to outsource and scale your business
This free training alone is enough to get started in affiliate marketing and start earning a remote income.
>> Click Here To Access Affilorama Free Training
After I completed my volunteering stint teaching English in the north of Thailand, I returned home and decided to get my TEFL certificate just incase I wanted to go back and find paid work.
An online TEFL or TESOL certificate is a qualification in which helps you to receive paid English teaching work abroad…
For example, if you want to go and teach English in Korea or China (where you can make some pretty good money) you will need this certificate.
You can choose different levels of qualification based on how many hours of study you did.
I did the basic 60 hour course but you can also do 120 hours or 250 hours. Obviously the more you do, the more chance you will receive paid work.
These courses do cost a small amount but are well worth it once you've found a well paying English teaching job abroad.
To get started, click here and use the code STORYV15 for 15% discount. 🙂
Online Travel Jobs (Earn an income while traveling)
For resources on how and where to find online travel jobs, read the following blog posts:
Books
This is our newest eBook and it goes through the 12 crucial steps you need to take in order to turn travel into a lifestyle.
Best of all, it's free!
Don't travel without reading this first…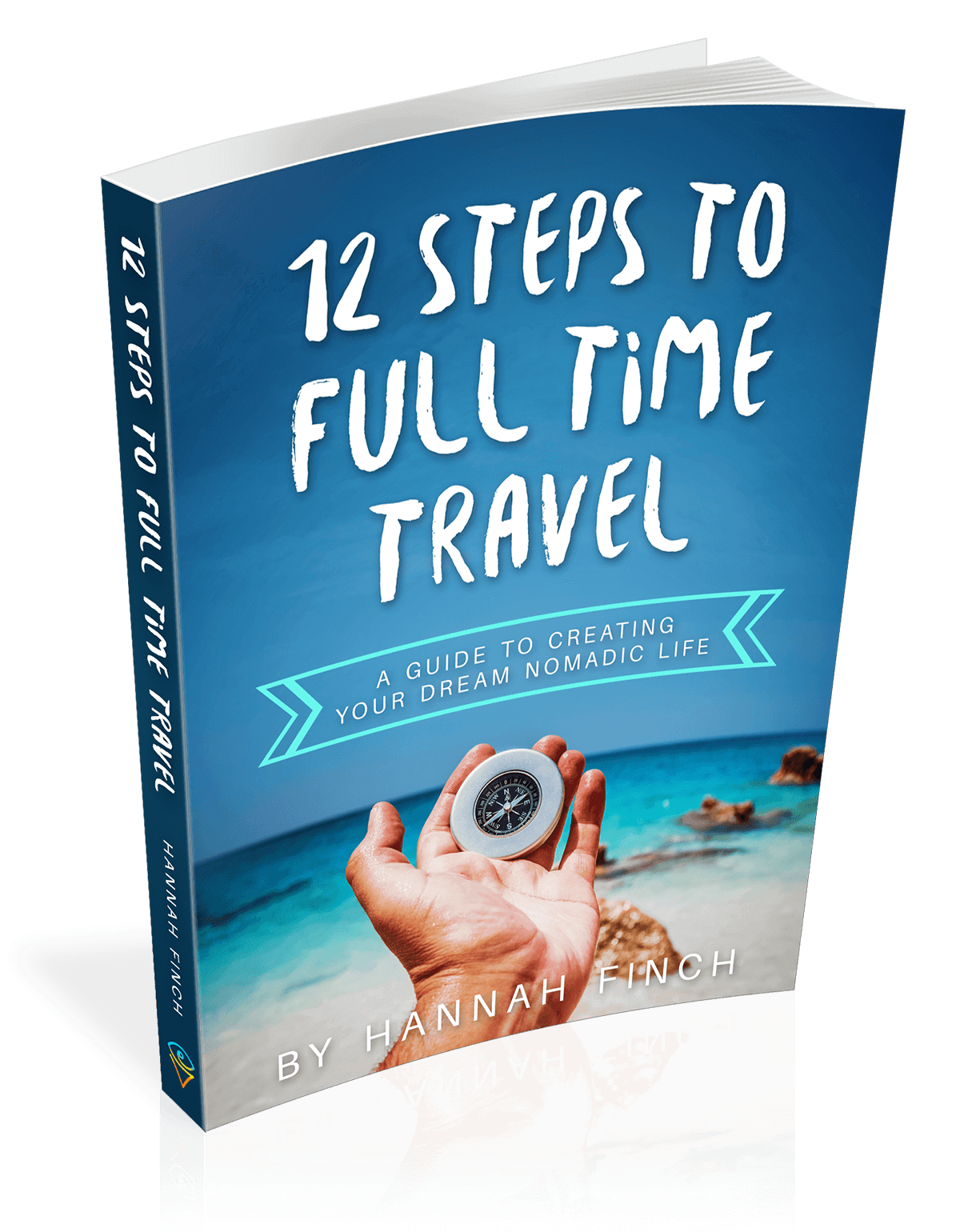 This one was written by us, especially for you!
Inside you will discover proven tactics and tips that will help you to save and earn money while you travel.
We've also included authentic, real life stories of people who are traveling the world to inspire and show you that it is much easier than you think.
If you are considering a nomadic lifestyle, this is the perfect starting point…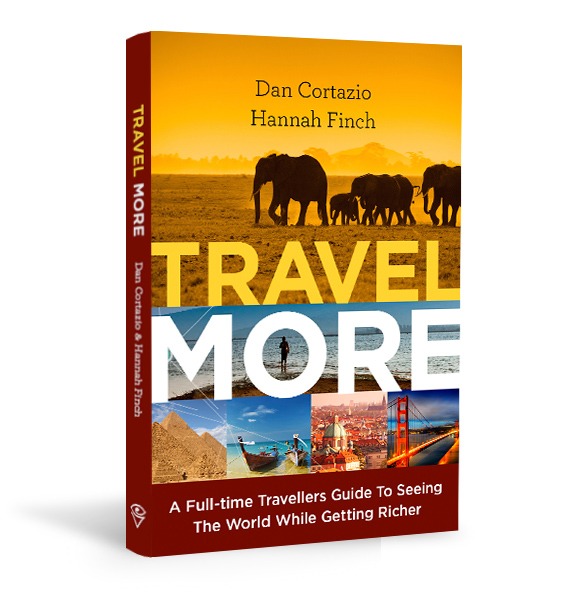 In How to Travel the World on $50 a Day, Matt shows you how to find the travel deals, tips, and companies that make travel affordable, even if you're on a low budget.
The book takes the information on his website (nomadicmatt.com) but goes into much more detail, featuring tips, tricks, and country breakdowns never talked about on his blog.
Matt teaches you how to become a master traveler so you'll have the skills to always get the most value from your money and afford any trip.

Lonely Planet has compiled the 500 most unmissable sights and attractions around the world, ranked by their global community of travel experts.
Well known sights such as the Eiffel Tower and the Taj Mahal go up against lesser-known gems for a spot in the top 10, which Lonely Planet says makes this the only bucket list you'll ever need.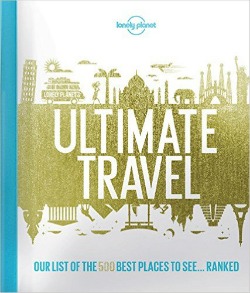 This incredible best-selling book by author, Tim Ferriss, will be the ultimate inspiration for you to escape the rat-race, live more and work less.
This step-by-step guide to luxury lifestyle design teaches:
How Tim went from $40,000 per year and 80 hours per week to $40,000 per month and 4 hours per week
How to outsource your life to overseas virtual assistants for $5 per hour and do whatever you want
How blue-chip escape artists travel the world without quitting their jobs
How to eliminate 50% of your work in 48 hours using the principles of a forgotten Italian economist
How to trade a long-haul career for short work bursts and frequent "mini-retirements"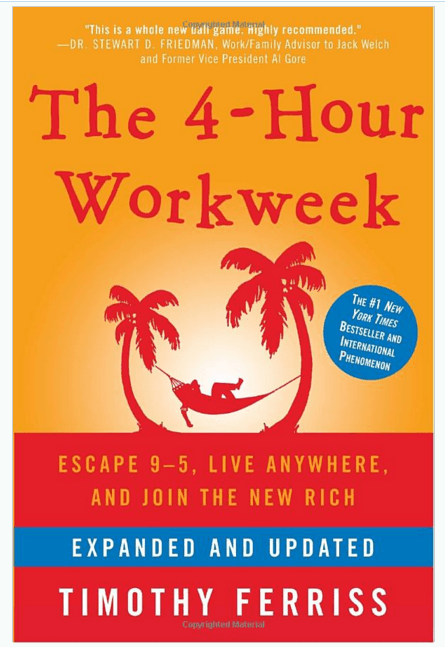 6. Think & Grow Rich – Napoleon Hill
Originally written in 1937, Napoleon Hill's Think and Grow Rich teaches powerful success principles that are just as relevant now as they were then.
Whether you want to travel more, find employment, start a business, increase your earnings, buy a house, work less, spend more time with your family, get promoted, or whatever your case may be, this is a personal development and self-improvement book that will change your life.
I highly recommend everyone to read this!

Blogging
If you are interested in starting a blog and making money online while you travel, you can host your own website for as little as $3.49 per month.
This price is available through our discounted link.
On top of this, you will get your own unique blog domain name for free ($15 value) if you purchase 12 months or more of blog hosting through our link.
If you want to start making money online with a blog, you need to be self-hosted on a platform like WordPress.org…
If you have no idea how to host a domain name and start a self-hosted blog on WordPress, we created a step-by-step, easy to follow video tutorial which walks you through the exact steps to create a blog.
To watch the tutorial while you go through the quick process of starting your new blog (10 minutes), click here:
>> How to start a blog tutorial
When you start your self-hosted blog with Bluehost through this link you will be prompted to choose a platform in which you want to blog from.
WordPress makes our lives 10 x easier and it will for you too.
No coding, no headaches, just a simple platform to facilitate the content on your blog.
It's so simple and easy to use, yet the things you can do with it are amazing.
Available for purchase on this link (just do a search for 'Newspaper'), this website theme is used by some of the biggest bloggers out there.
Want more design options? There are plenty more where that came from…
There are thousands of website themes ready and waiting to be purchased and used from as little as $10! No coding whatsoever.
>> Click here to look at website themes
OptimizePress is a website plugin to facilitate the creation of clean looking landing pages.
For example this one where you can sign up for our eBook.
Landing pages are designed to sway the reader take a desired action, whether that be signing up for your email list or purchasing your eBook or course.
They keep the reader from being distracted by other things floating around on your site and instead allow them to focus on one thing.
When you launch a product or service or you want people to sign up for your emails, use landing pages.
Trust me, you'll have far better results.
>> Click here to learn more about OptimizePress
Active Campaign is an email marketing platform like Aweber, Mailchimp, etc.
This is the email marketing platform we started off with and we highly recommend it to beginners for its simplicity and flexibility.
It comes with a number of email templates as well as a handy function that allows you to create an email marketing automation based on a number of different factors.
So basically, you can write up a bunch of emails that you want to send to your email list over a period of time and you can schedule them to send out every few hours, days, weeks or months.
This is the platform where your email list will be stored and where you will create and send bulk emails.
It also comes with handy analytics so you can see who's opening your emails, who's clicking on the links, etc, which can help you to optimise your emails for best results.
Again, having a list and sending out emails is important if you want to be successful in the online world so click below to get started:
>> Click here to get Active Campaign
Why is building an email list important?
Because for starters, email is a really great way to connect with your readers on a more personal level and show them that you care about them.
Second of all, to build reciprocity and authority you can create great private content which only goes goes out to your email subscribers…
Again, this shows that you care about them and generally want to help them as well as helps to build a loyal fan base.
Create lots of value for your readers and they'll follow and support you in return.
Lastly, when it comes time to launching your product, service or offer to the world, you will already have your loyal fan base sat there, ready and waiting to buy your stuff because they trust you and know that you only share valuable advice.
>> Click here to learn more about Active Campaign
Software
This is where all of our video editing gets done.
Yes, we often make videos! You can watch them all here.
Adobe Premiere can look very confusing and seem overwhelming at first but once you get the hang of it, it's a fantastic tool to use to create highly professional videos.
Tailwind is a platform that allows you to schedule and post graphics from your website to Pinterest when your audience is most active.
Without this platform, I'd be lost.
More than half of you that come here to read our posts and engage with our travels (thank you!) found us on Pinterest, and one of the main reasons for that is because of Tailwind.
When you sign up with our link below, you'll get a month for free. 🙂
We sometimes use Camtasia to record tutorial videos on the computer screen.
This program is easy to use and comes with a number of great tools to edit your videos and turn them into a professional masterpieces!
We use Coda for any custom coding that needs doing on our website.
You may not ever need this. And if coding is definitely not your area of expertise, you can always hire a freelancer to do the job instead.
Smartphone Apps
This free photo editing app does it all.
We've tried a few different ones but you can't go wrong with Snapseed.
We are not professional photographers so most of our photo's are captured on our smartphone.
This is the perfect app to transform your smartphone images into quality looking pieces.
This is a handy free app for managing finances on Android.
It allows you to record all of your expenditures and create reports to find out where on earth your money is going.
A fantastic app to use if you're traveling on a budget.
The free WordPress app is always handy to have. Work offline and post when you have access to the internet.
Design
This is the best free online design platform we've come across. Seriously, we'd be lost without it.
Canva is so easy to use and you can create stunning designs for all of your marketing efforts.
Pinterest images, ad creatives, Facebook covers, blog post graphics, event invitations, you name it. You'll be thankful for this, trust us.
When we want to create highly professional looking graphics, banners and logos, we use Adobe Fireworks.
This doesn't happen all too often though because Canva is so capable of doing most of what we need.
Equipment
These few things are all we need to successfully run our websites and keep everything up to date from anywhere in the world.
Social Media
If you ever need to contact us or fancy following what we're up to, we're active on most social media channels.
If you like what we post, give us a like, comment, share, retweet, whatever! Just show us you're alive and we'll show our appreciation in return. 🙂
Here's where you can find us!
Facebook – https://www.facebook.com/storyvnow
Instagram – https://instagram.com/storyv_com
Twitter – http://twitter.com/storyvnow
Pinterest – http://www.pinterest.com/storyvnow
Youtube – https://storyv.net/go/youtube
Google+ – https://plus.google.com/+Storyvnow
Email
Finally, I'll say it again, to receive our eBook, "12 Steps To Full Time Travel", along with a helpful email series which will guide you towards becoming location independent, sign up below (all free):
Yes, I want my own copy of 12 Steps To Full Time Travel
We hope that this page has helped you to start your mission of traveling more and we look forward to connecting with you and sharing more tips, tricks and inspiration with you in the near future!
Any questions or recommendations? Shoot us a comment and introduce yourself…