When I was scrolling through Instagram a few weeks back I stumbled upon a beautiful photo of Croatia which then lead me spiralling into a click frenzy and somehow I ended up contacting the two lovely ladies below to chat all about Croatia…
This is Michelle, a 29 year old Dutch traveler who first visited Croatia back in 2008. She blogs at www.travellifestyle.nl and runs the Instagram account, @travellifestylenl.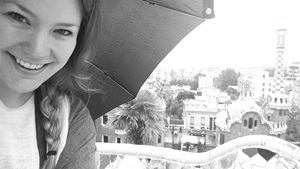 And this is Lisa, a 23 year old German mechanic who visited Croatia for the first time this September. You can find her uploading photos of her adventures and daily life over at @lisa_dmmnn.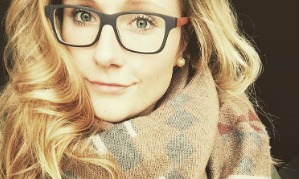 Today both travelers are going to share some insights about their experiences in Croatia and offer fantastic tips and advice to help you make the most of your own Croatia travel experience!
If you're thinking about taking a trip to Croatia, this one's for you…
Croatia Travel Tips: Female Travelers Share Travel Inspiration and Advice
Like these Croatia travel tips? Pin this to your travel board on Pinterest >>

When did you first visit Croatia and where did you go?
Michelle: I first went to Croatia in 2008 with my sister. We stayed in Rovinj for a week and visited the surrounding villages and the Plitvice lakes. Beautiful!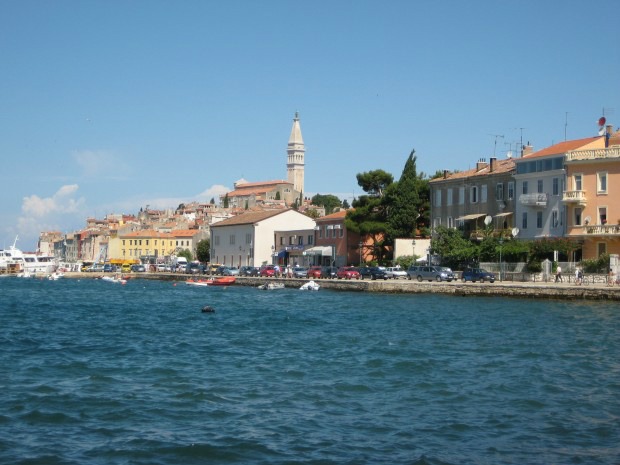 Lisa: My first visit to Croatia was in September 2016, and I visited a village called Mimice.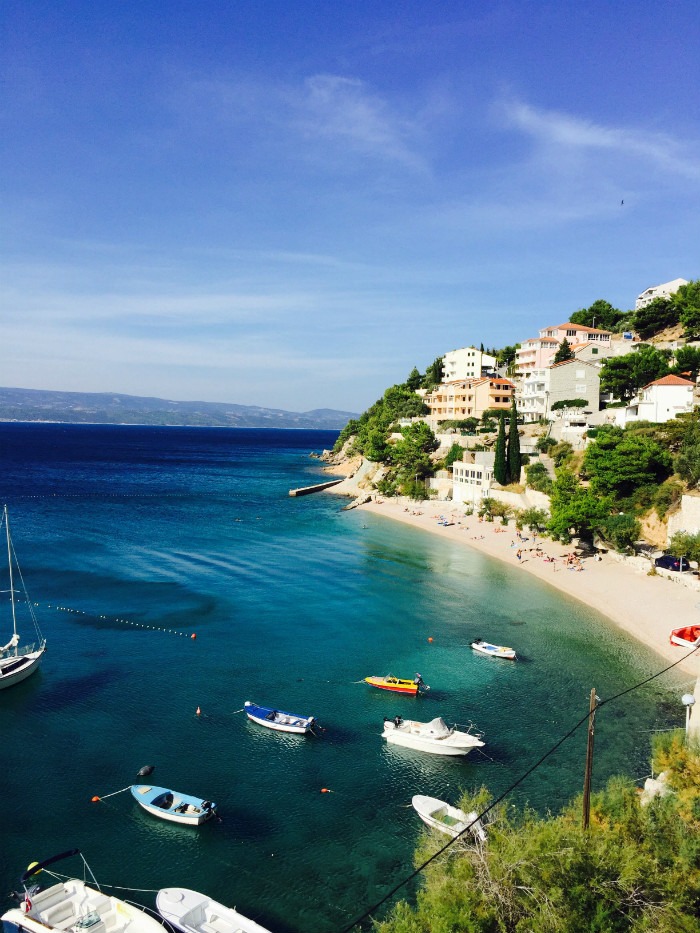 What was it that made you fall in love with Croatia and did it inspire you to return?
Michelle: I absolutely loved the people (so friendly and wonderful hospitality) and the relaxed Mediterranean vibes. It was less touristy than other places in Souther Europe, like Spain and Italy. Beautiful nature, great places for swimming (crystal clear water) and cute villages. Made me go back in May this year with my boyfriend. We stayed in Dubrovnik and went to Hvar Island as well.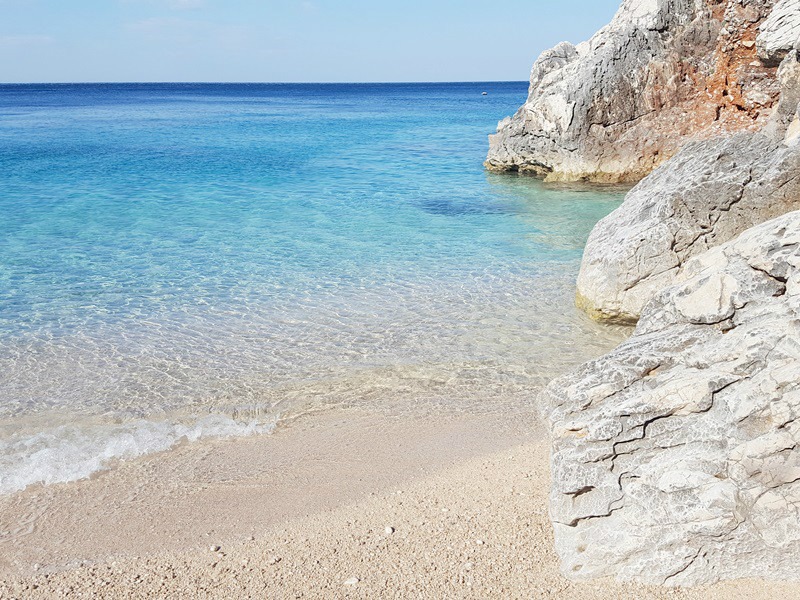 Lisa: What I love about Croatia is the beautiful sea, the landscape and the culture. The water here is so clear and clean, simply gorgeous. I would like to visit Croatia once again to see even more breathtaking scenery.
Which Croatian cities are your favourite and why? Would you recommend these as travel destinations?
Michelle: Despite the massive number of tourists, I absolutely adored Dubrovnik. It's a beautiful fairytale like place with narrow alleys but great places to chill and have a drink as well. We stayed in Maro & Baro apartments. Beautiful and clean with a sea view! Our host, Gordana was an absolute delight, such a great person. She helped us a lot when we had to go and see a doctor and she gave us great tips for the city as well.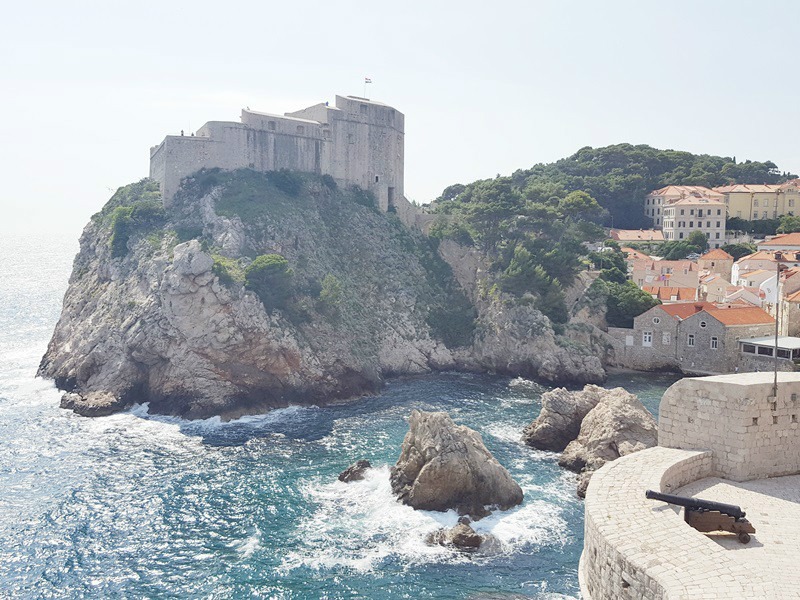 Lisa: Omîs is my favourite city in Croatia. It's a great little town with a small harbour and little cafés and shops. It lies directly on the sea, the view is wonderful.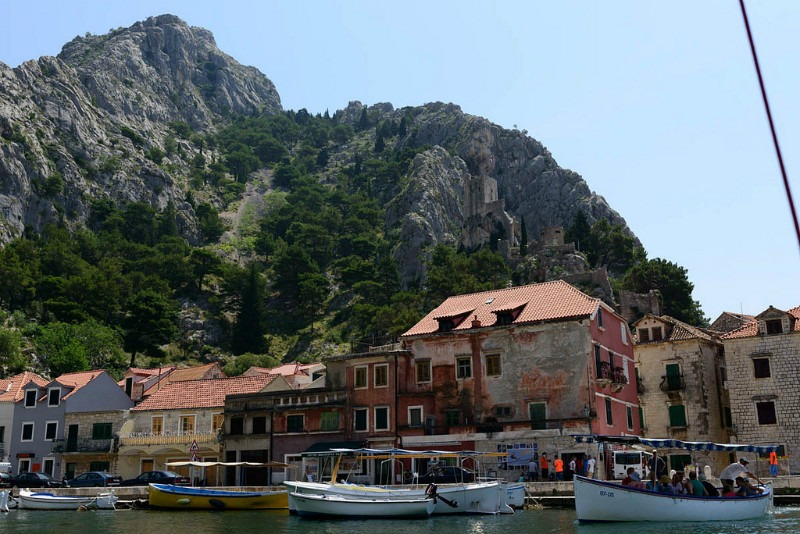 Your absolute top things to do in Croatia?
Michelle: Go to Kamp Lili on the island of Hvar. Hvar is normally seen as a party island. Although this tends to be true for the city of Hvar; the other places on the island are more tranquil. Kamp Lili (a campsite) is beautiful. We rented a comfy and cheap apartment and had awesome views of the turquoise water. The private beach is one of the most beautiful I've ever laid my eyes on. Just rent a car and tour around the island. Great times!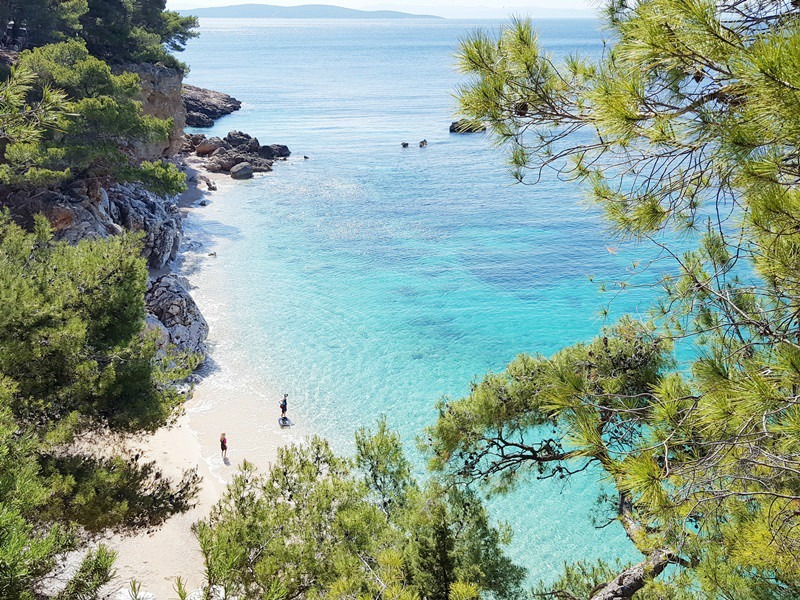 Lisa: The most beautiful sight in Croatia is the Krka National Park. This is where you can find the Krka waterfalls and this sight is an unforgettable experience. Walk on narrow paths through the beautiful nature and at the end, go for a refreshing swim at the foot of one of the waterfalls.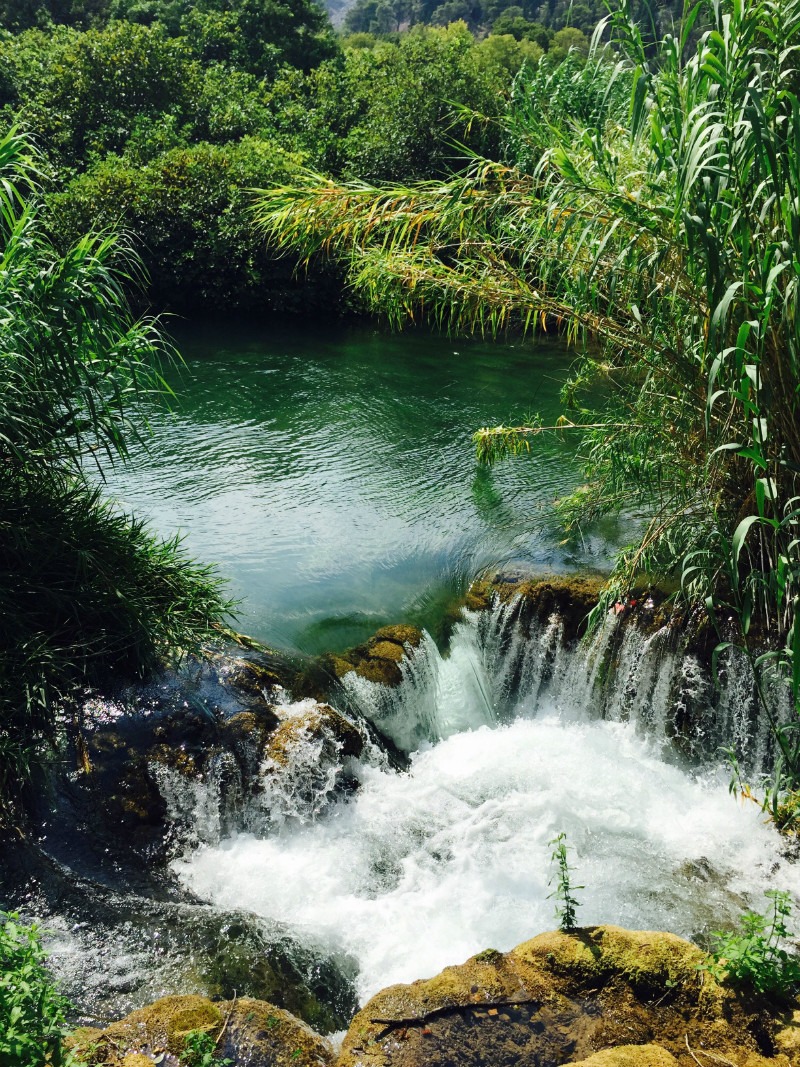 What challenges did you face in Croatia and how did you overcome them? Should people planning to visit Croatia be aware of these challenges?
Michelle: Coming from Europe (the Netherlands) I didn't encounter any difficulties. Make sure to hire your car with a valid and trustworthy company (we did Sunny cars from Holland, which cooperated with Last Minute car rental in Dubrovnik). They helped us out just fine and we didn't get charged for a particular scratch. Be aware that not everyone speaks English, and most people really appreciate it when you learn some Croatian words. But that's about everywhere you go.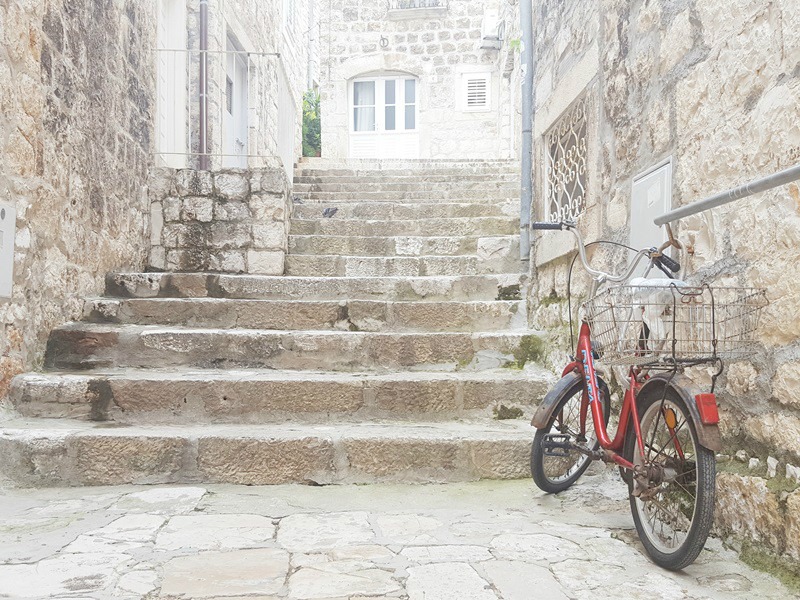 Lisa: The differences in steepness are a big challenge in Croatia. When you're preparing to vacation in Croatia, you should pack some appropriate hiking boots. Often, it's steeper than it may seem. And if you want to swim, I would recommend getting wet-shoes as the beaches are made up of stones and you may also come across sea urchins.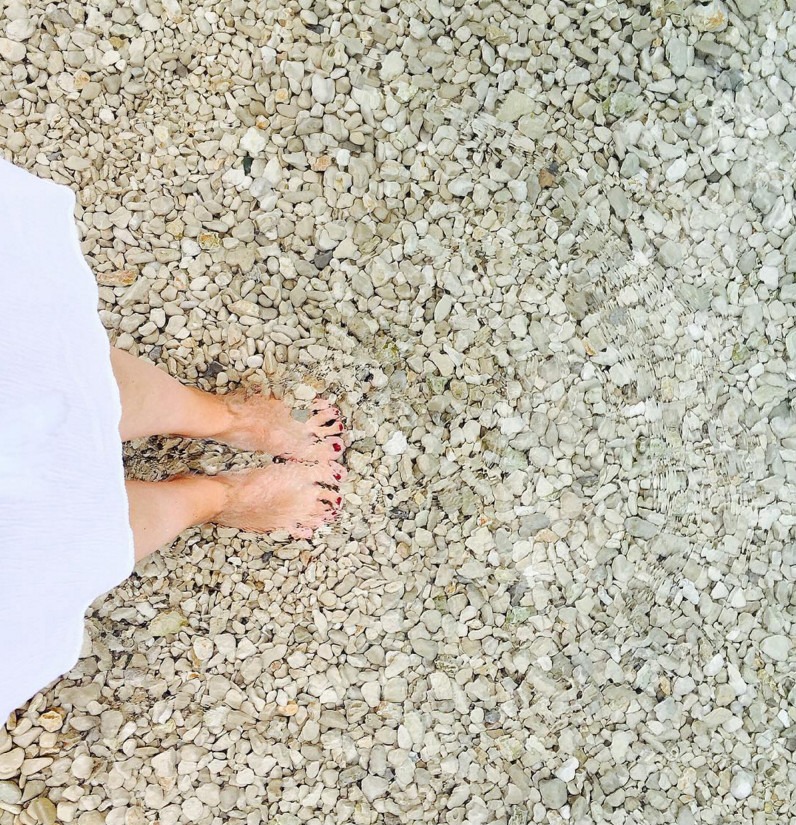 In your opinion, what is the best way to travel in Croatia and why?
Michelle: Definitely local and on wheels. You have total freedom when you rent a car and are able to take a break anytime anywhere: secluded beaches, beautiful viewpoints alongside the road, etc. You don't have to go crazy luxurious when you visit Croatia to have a good time. You meet the locals in cheaper pubs and restaurants in the less touristy places. And those are the experiences you can't put a price tag on.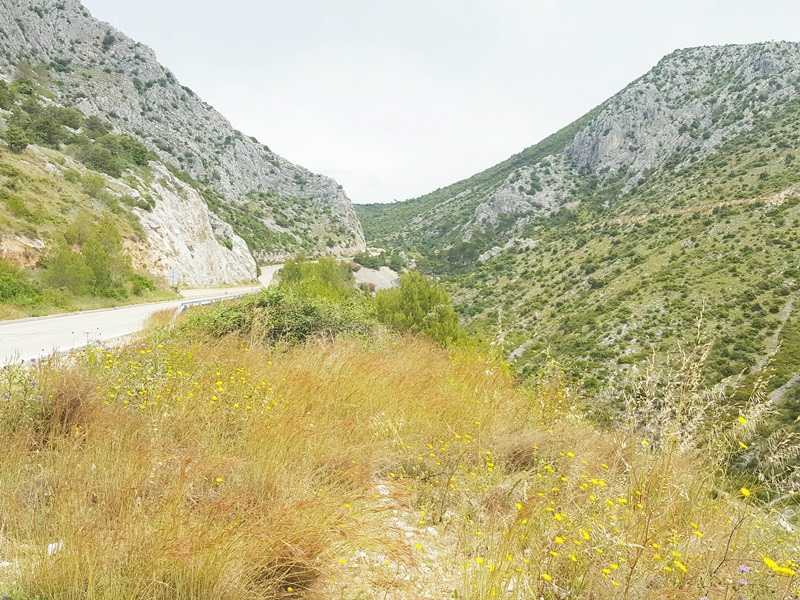 Lisa: I think it's always special when you can experience the culture of a country. This doesn't happen in large resort hotels situated far from where the locals live. So I recommend traveling to small villages without large tourist groups.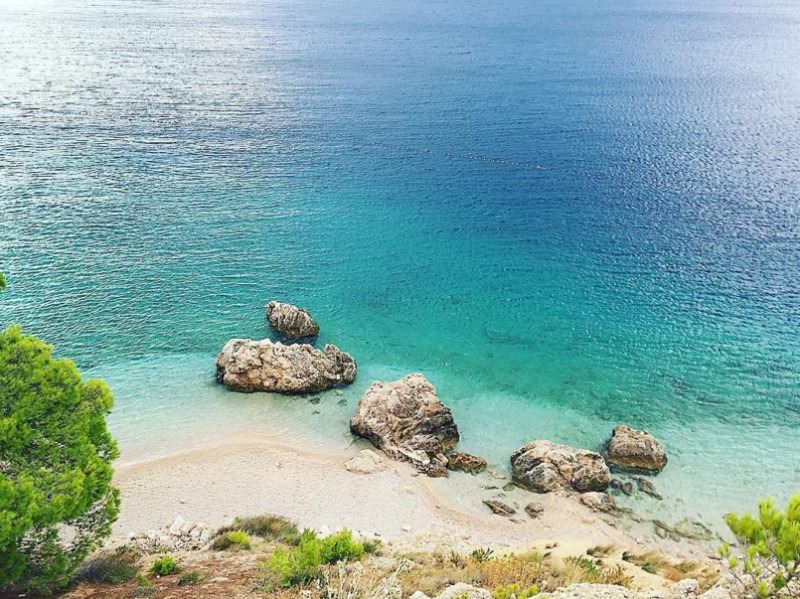 Based on this, what is the approximate cost of traveling in Croatia (accommodation, food, transport, entertainment)?
Michelle: Dubrovnik and Hvar tend to be a bit more expensive than other parts of the country, but I believe you're good to go on a budget of about 75 euro per person per day. When you're accustomed to travel on a low budget (by public transport and staying in dorms, etc.) you can do a lot better than that, but a hotel in Dubrovnik is quite costly. Traveling by ferry with your car obviously is also more expensive than just going by foot. So, it really depends on your way of traveling. Croatia is overall a lot cheaper than other European countries in the Western and Northern parts of Europe.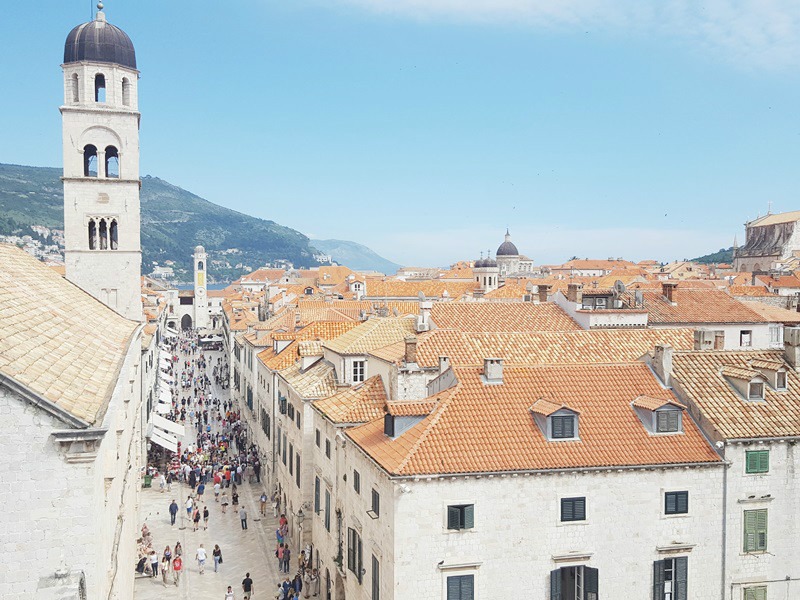 Lisa: It's madness the amount that you can get for such little money here. The food especially, you can eat really great food for a very low cost.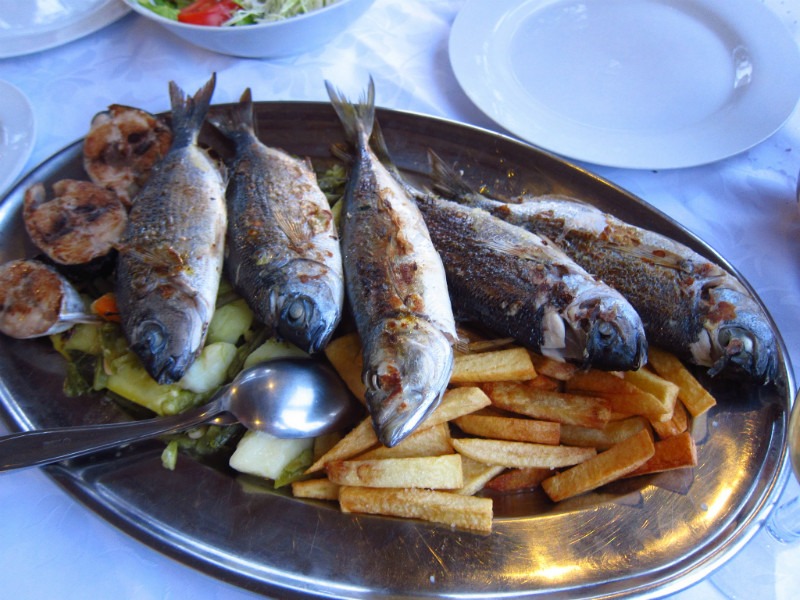 Your top go-to resources for booking flights, accommodation and tours in Croatia?
Michelle: Locals are always your best way to go when traveling. This counts for Croatia as well. We used booking.com for our hotels and I still consider the Lonely Planet as my travel bible. 😉
Lisa: On every corner, there are small travel agencies where you can book trips for one or more days. You can also ask in your guesthouse/hotel, as they usually offer a number of excursions.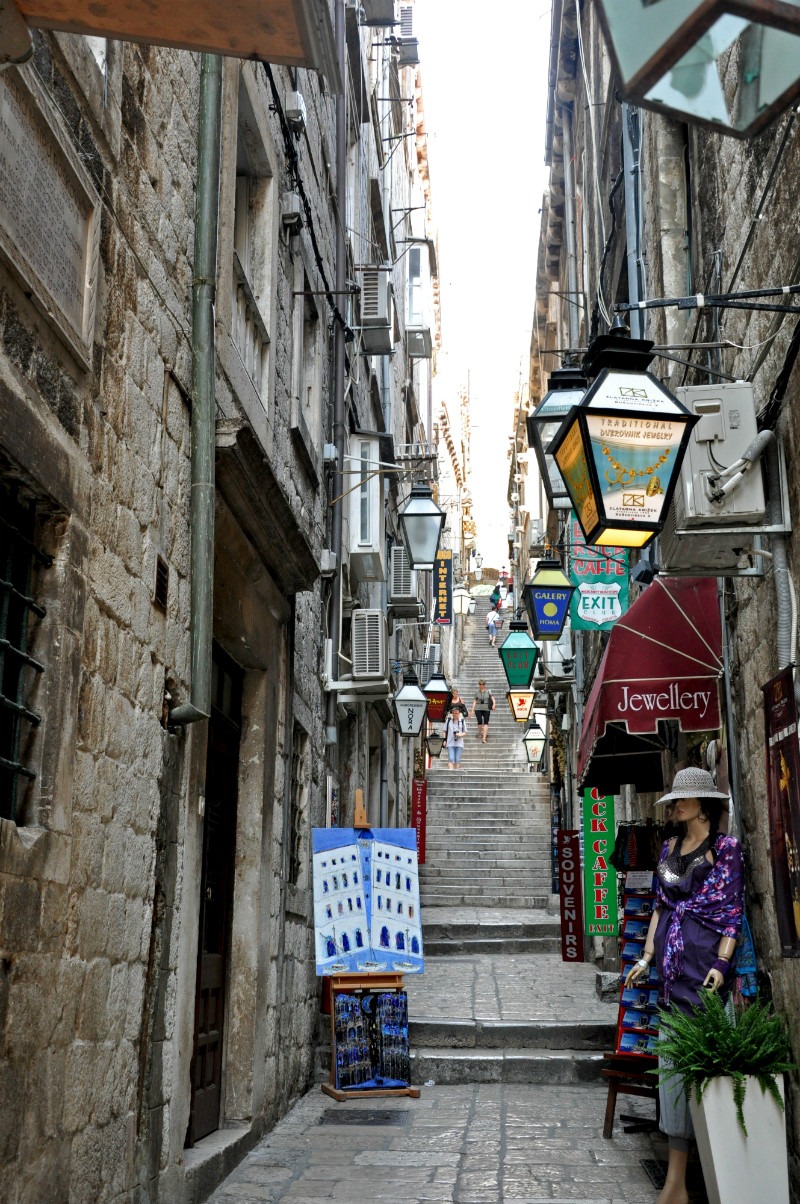 Can you share with us three important Croatia travel tips to know before visiting?
Michelle:
1 – Learn a few Croatian words to say hi and thank you, etc.
2 – Mix the touristy places with the off the beaten track to get the best of both worlds.
3 – Be open minded and take your time, there's no need to be in a rush while in Croatia.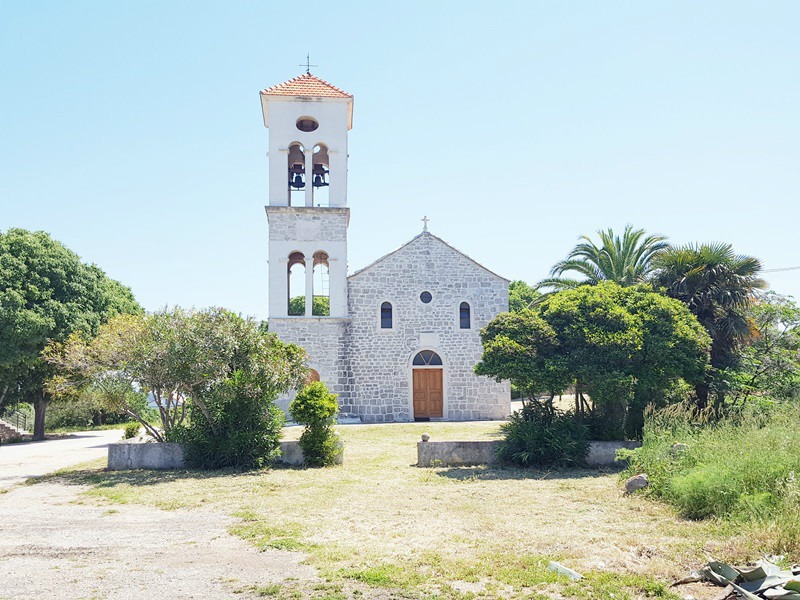 Lisa:
1 – Visit Lošinj, here there is a beautiful beach and if you're lucky, you can spot dolphins.
2 – Visit Diocletian's Palace, located in split. This place is just right if you are interested in history and architecture.
3 – Visit Dubrovnik, here you can shop to your heart's content and wander through the enchanting old town.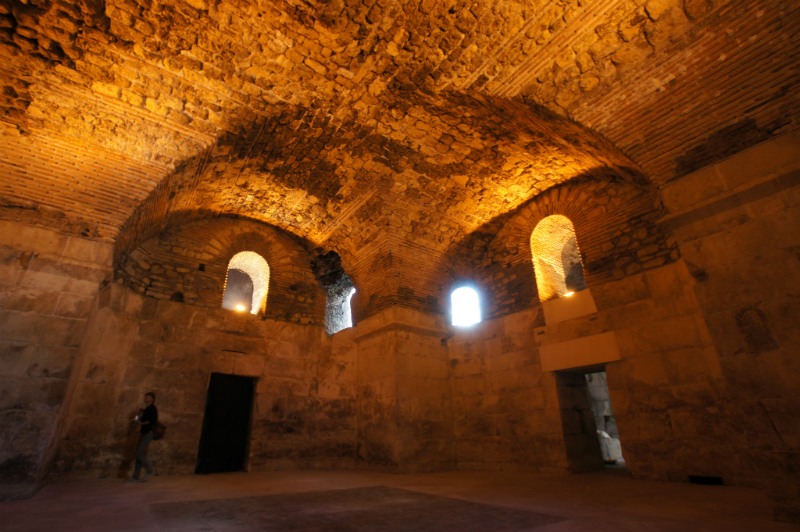 And finally, do you have any last words to inspire everyone reading this to travel to Croatia?
Michelle: Croatia is a wonderful place in Europe. It was back in 2008 and still is today. The people are some of the friendliest across Europe and the country has a wonderful mix of crystal clear waters, beautiful nature, vibrant cities, cute villages and numerous isles to enjoy. Traveling to Croatia is both a joy for the experienced traveler as for the tourist who prefers to stick to the beaten track.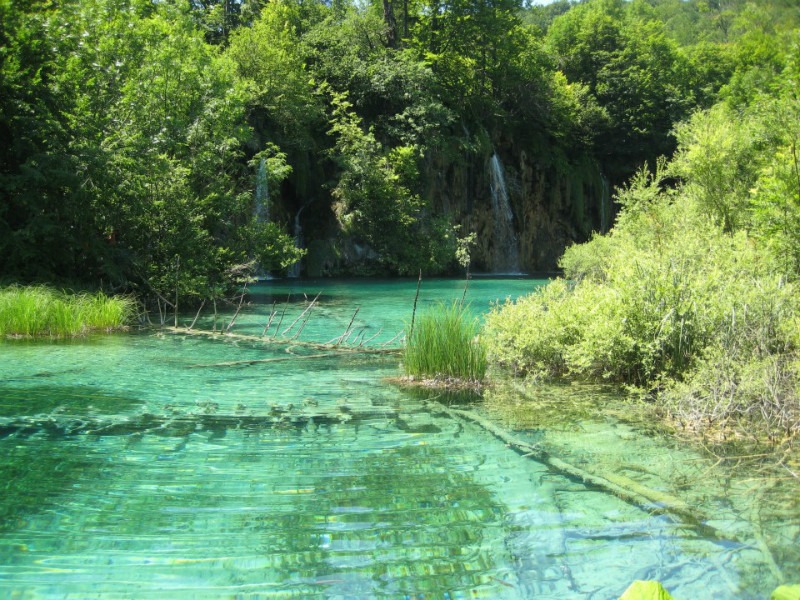 Lisa: Croatia is a stunning country with numerous interesting attractions. I would like to highlight the beautiful nature, which I highly recommend enjoying to the fullest. It's worth more than one visit!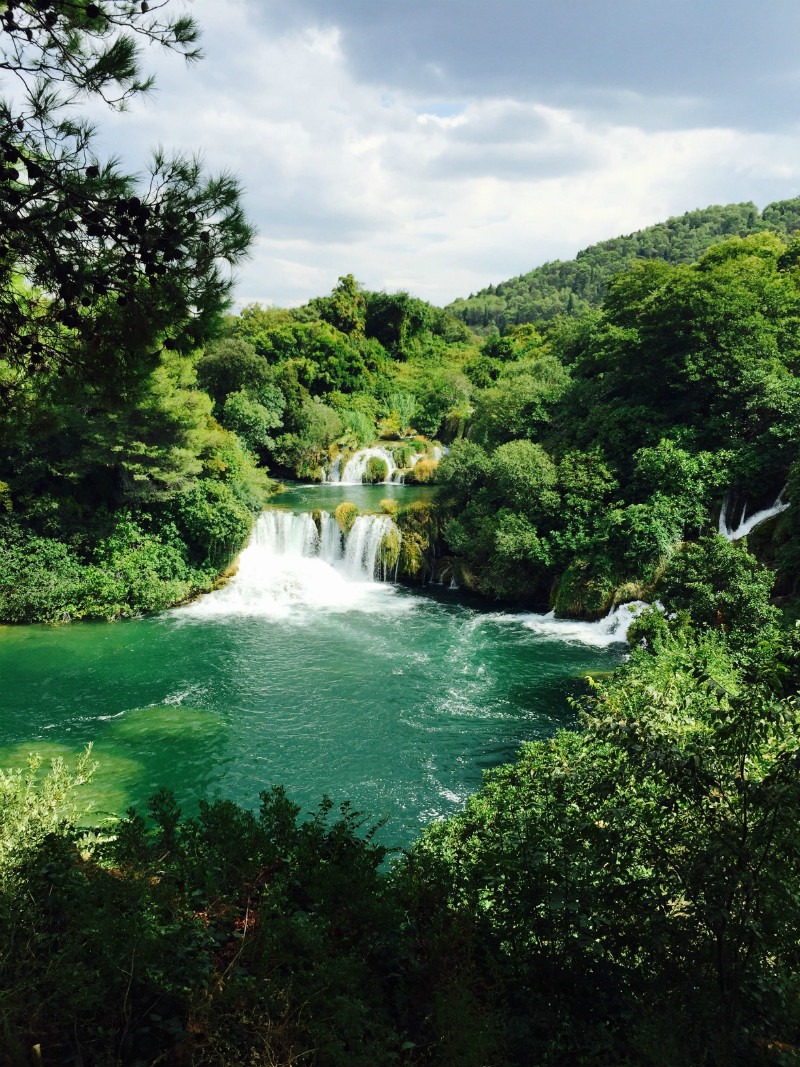 Michelle and Lisa, thank you so much for sharing your helpful Croatia travel tips!
To follow Michelle's next adventures around the world, check out her blog, www.travellifestyle.nl and Instagram – @travellifestylenl
To follow Lisa's next adventures around the world, check out her Instagram – @lisa_dmmnn.
---
Croatia Travel Resources
Croatia Accommodation:
To start looking at your accommodation options in Croatia, choose Hostelworld for budget, Booking.com for comfort or Airbnb for local (and get $25 off).
Croatia Flights:
If you are flying to Croatia, it is beneficial to use a flight compare site to find the cheapest flights. We recommend and use Cheapflights.com.
Click here to compare and book cheap flights to Croatia
---
Now it's over to you reading this! Leave your answers in the comments section below…
Are you in the trip-planning process and looking for more Croatia travel tips? Leave your questions below and we'll do our best to help you out!
Do you know some more Croatia travel tips to add to the list? Let us know!
---
Are you interested in being a featured traveler and sharing your travel tips?
Click here to send an email to us
Share a few words about yourself and your travel experience as well as a link to your blog or favourite social media channel
We'll be in contact!