Mike Ball is a Canadian who was born and bred in Southern Ontario. As a young boy he spent a lot of time out hunting and fishing with his father, which ignited his love for the outdoors.
After his father gave him a camera he became passionate about photography, so it was only natural for him to combine these two passions and start capturing the true beauty of Canada.
With plenty of local knowledge on the area, and an array of magical photographs to be seen, we asked Mike to share his best Alberta travel tips and insights for all of us travelers who are considering visiting.
Here's what he had to say…
This Canadian Lover Of The Outdoors Shares His Helpful Alberta Travel Tips From a Local's Perspective…
Pin these Alberta travel tips on Pinterest for quick reference >>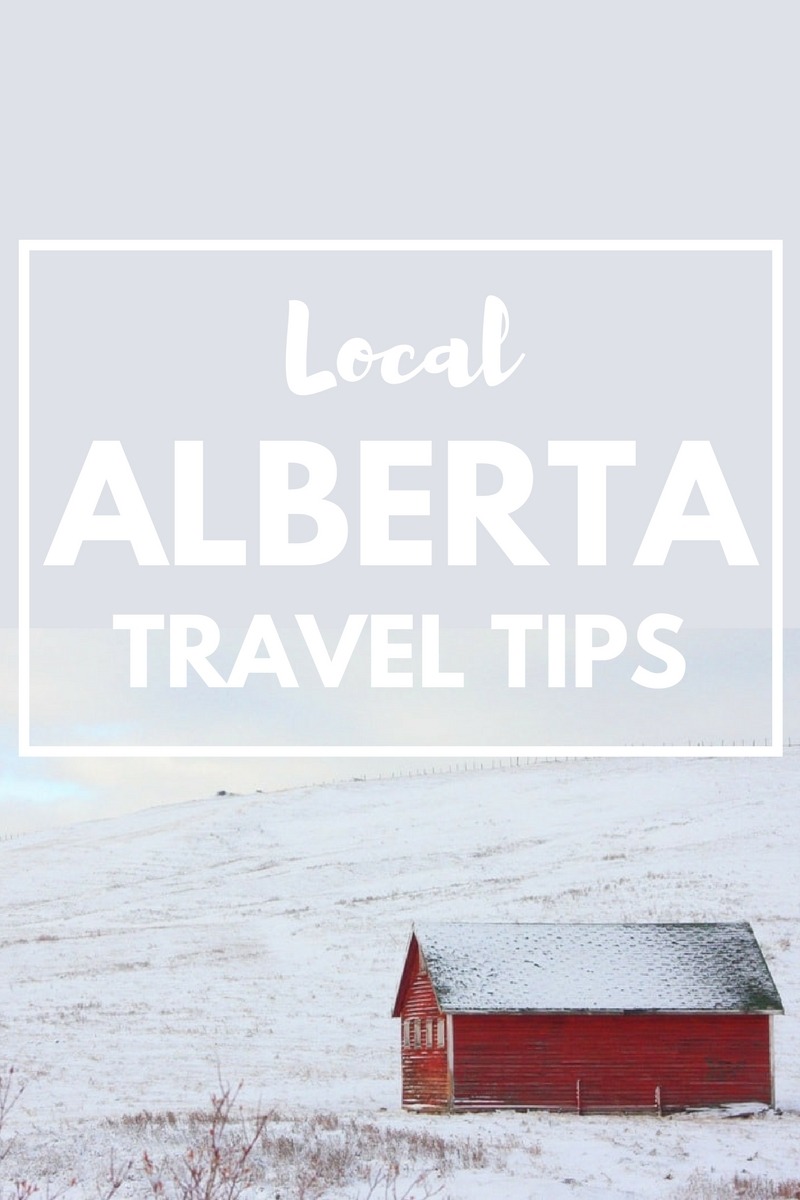 Hi Mike! Tell us a bit about yourself…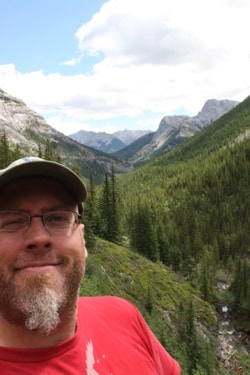 My name is Mike Ball, and I'm Canadian! I grew up in a small town in southern Ontario named Clinton, just west of Lake Huron. It is a very rurally-oriented community, and I was outside a lot.
I grew up enjoying the outdoors with my father whose passion was fishing and hunting, so we spent a lot of time down by rivers early in the morning, out in boats on the lake, walking through corn fields, and hiking through the oaks and maples in the bush.
Eventually, I attended university for Civil Engineering at Waterloo, and have been working as a Building Envelope Engineer since 2000 when I graduated.
I still try to get outside when I can for a leisurely walk in a pretty environment, usually with a camera in my hand.
Since my father gave me his 1970's era Pentax KX and I started learning about manual SLR film photography, I've enjoyed it greatly on a very amateur level. I now use a Canon EOS 40D, which is starting to get old I suppose but still works great for me.
And although I started the digital age with reservations about the purity of post-photo editing, I've now embraced it as a great way to make striking images. I'm not very good at it and have no professional software, but I try to edit my photos to be slightly more saturated and contrasted than would exist in real life.
I'm aiming for something just a little more heightened than would be natural in most of the photos I take (except the black and white ones, of course).
How long have you been living in Alberta?
I've been living in Alberta now for ten years. I moved here for better working opportunities with my (now ex) wife from Toronto.
I now have two young boys who I want to start to introduce to photography before too long, to see if they are also as interested in capturing light as I am.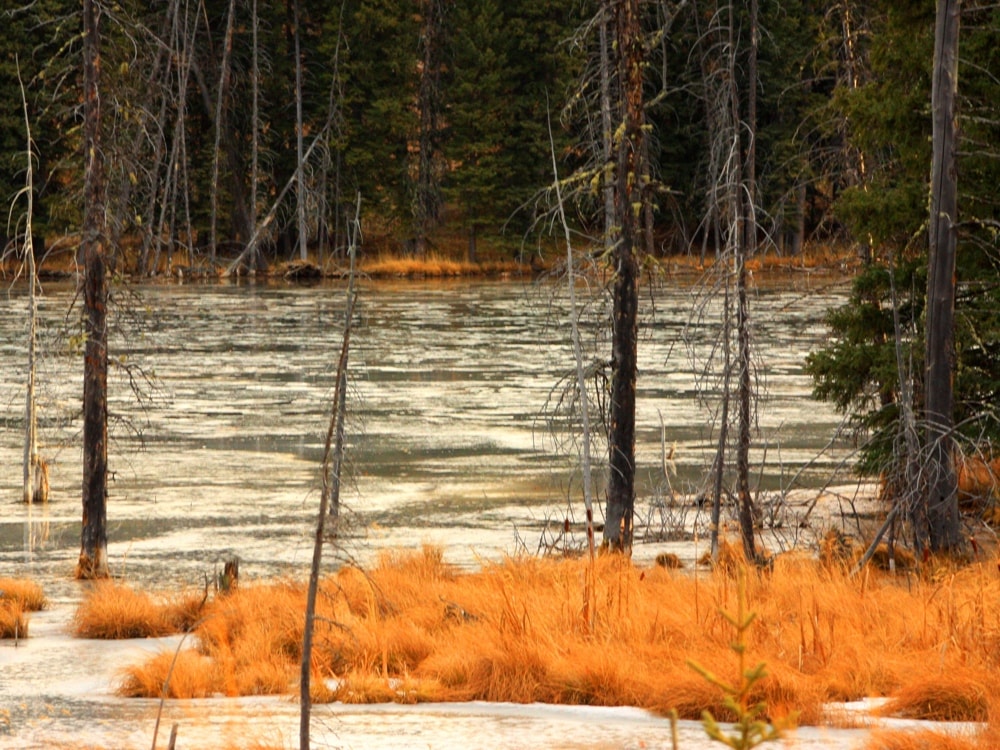 What is it that you love about Alberta and has it inspired you to travel more around Ontario and Canada?
I love the diversity of Alberta's natural highlights. I can't say I've seen every corner of this great province, but I have been through the mountains to the west, the foothills of Calgary where I live, the Great Plains to the east, and the prehistoric badlands of south-central Alberta.
The diversity of the landscapes in this province are as great as any place in the world, packaged into a relatively small area (at least by Canadian standards anyway). This said I have been to all provinces in Canada from east to west (no territories, though – they're on my list!).
There is so much to see in this vast country that, of all the pride associated with being Canadian, the actual land forms part of that pride. From little fishing harbours in New Brunswick to great Scandinavian-feeling fiords in western Newfoundland.
From the blazing colours and crystal lakes of fall in Rainbow Country Ontario, to the craggy snow-capped peaks of the Rocky Mountains, and the ocean surf smashing on the giant cedars of Vancouver Island.
It's a great place to live and photograph! I have a lifetime ahead to capture some of it.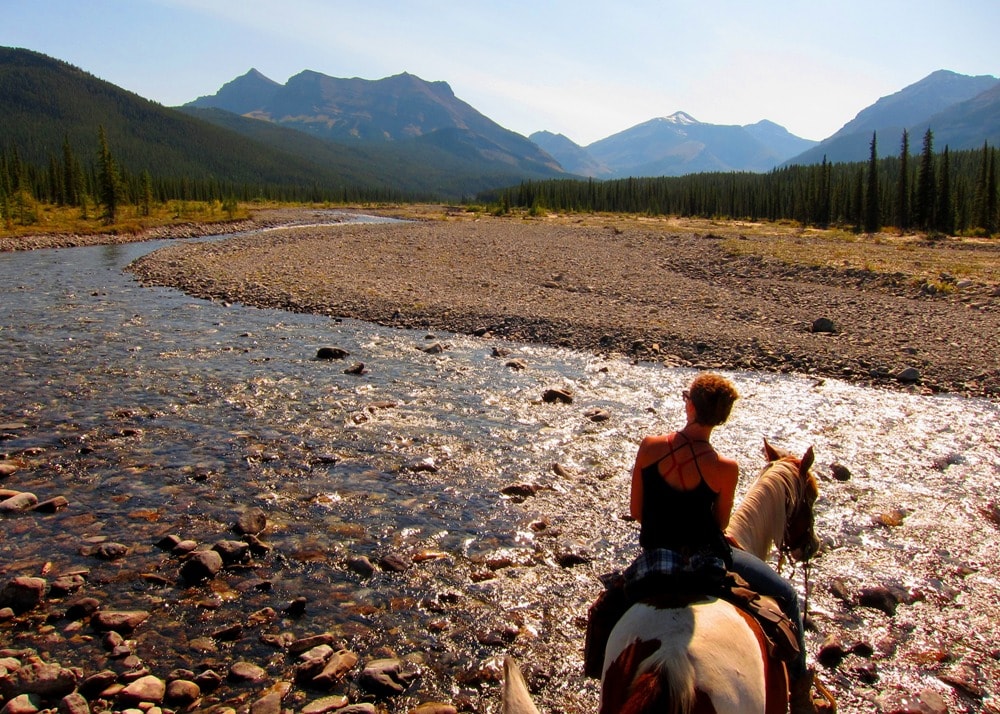 Which places in Alberta are your favourite and why? Would you recommend these as travel destinations?
It's difficult to answer this question in some respects, and the reason for this is that I've somewhat fallen in love with the rural area just south of Calgary where I've taken most of the photos you can see in my Instagram gallery.
I'm sure that part of this is due to proximity and availability…
I'm only 10 minutes away from most of these photograph locations, and it's no effort to wake up a little before sunrise and head out with a black coffee to capture magic hour as the hawks are looking for mice on fence posts, the deer and elk herds are moving, and sometimes you see foxes, moose, coyotes, bears, or even a mountain lion.
It has been very rare to not see wildlife of some sort lurking among the frosty winter whites, the foggy dew soaked cold of spring, the bright sun and living greens in summer, and the hundreds of shades of red-highlighted browns of fall.
But, as far as recommended travel destinations (let's face it, if you are flying to Alberta you likely don't want to see rural foothills next to Calgary) of course one needs to witness the Rocky Mountains, especially if you haven't seen mountains before.
Immediately west of Calgary (within less than an hour's drive), you're in the mountains which only get bigger and more incredible as you travel further into them. Take time to do a road trip through them, stopping to take as many photos as you can. There are countless roadside hikes and viewing areas to take advantage of. Camp if you want!
A great two-day trip with a ton to see (and a lot of miles – make it a week if you can afford the time) is to take a car south of Calgary and head up Hwy 40 in Kananaskis. This will take you near Canmore on the TransCanada depending which road you use once you are heading north.
From there you can obviously stop in Banff and Lake Louise as major tourist areas. Use Hwy 1A just off the main road where you can as a more interesting way to head west for a short while.
From Lake Louise, head north along the Icefields Parkway – it's a trip packed with world class scenery including the remnants of massive landslides, some of the highest mountain peaks and passages, and huge glaciers (some of which you can go on top of if you wish!).
From Jasper, head west where you can take many routes back to Calgary through British Columbia (some of which could include wine country if you like). If you don't have a few days to spend, the Banff town site is only about an hour from Calgary – super easy to see some amazing sites!
Don't feed the wildlife, please!! This is not only dangerous but is slowing destroying the area for Canadians and visitors alike. Keep your eyes peeled for wolves, grizzlies, and huge elk stags (including in town), but don't get out and don't try to feed them.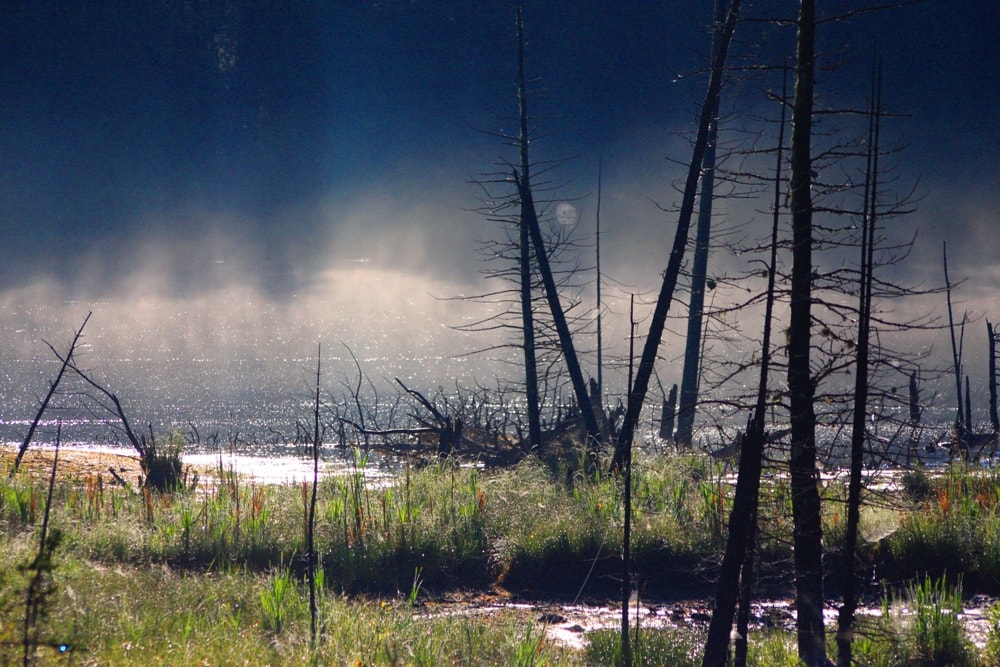 Your absolute top things to do in Alberta?
I want to say mountain climbing (or really, 'scambling' which is ascending on foot to mountain peaks without the use of ropes and specialty gear required for more technical/ vertical climbs), but unfortunately I'm not in good enough shape to have participated in this to any great height (although many people I know do relatively regularly).
However, overall, camping and moderate hiking is likely the most fun I have, just because of the outdoor environments here. There are a ton of great places to camp, and all are within a very close distance to great hikes with wonderful views and photograph-taking opportunities.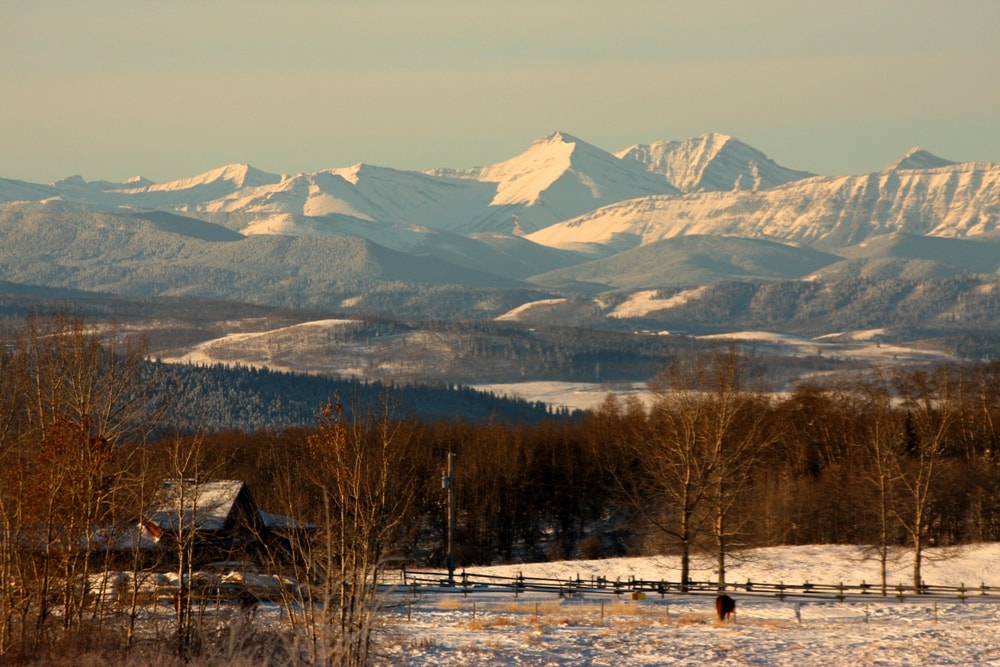 What challenges do you face in Alberta and how do you overcome them? Should people planning to visit Alberta be aware of these challenges?
There aren't really many challenges which aren't easily anticipated…
Obviously, if you are fit, and not incredibly naive about the inherent dangers of being in the wilderness (such as exposure to wildlife and the elements) you should be fine.
The people here are wonderful (as is the way in Canada) and are happy to provide you with as much information as you need about things to do and places to see. We are fiercely protective of the land and keeping the parks pristine, so please respect that.
From a cost perspective, outdoor activities are obviously very cost-effective. If you are more interested in the urban culture, it should be less expensive than somewhere like New York obviously, but consistent with most major North American cities.
If you want to spend a lot, stay in the Fairmont Banff Springs Hotel for a few nights – it's basically a Castle…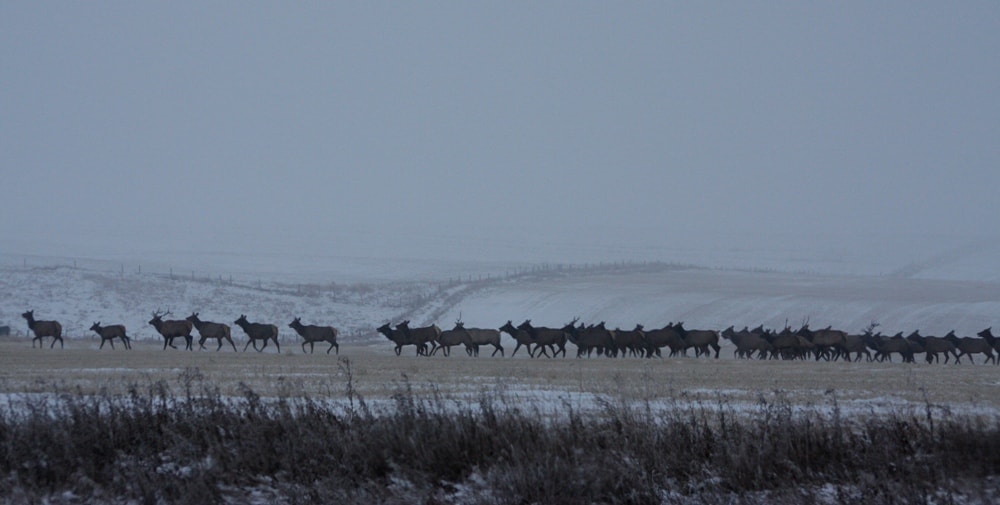 In your opinion, what is the best way to travel in Alberta and why?
You can do it either way…
From a luxury perspective, there are many high-end luxury hotels in the cities as well as nestled in the mountains where one can take advantage of outside hot spring pools below the walls of stone castles looking out over mountain ranges and golf courses.
Likewise, grab a tent and some Canadian bacon and head to a campground in Kananaskis (this is where the locals go…Banff can be a little touristy). I've done them both many times, and I like them equally!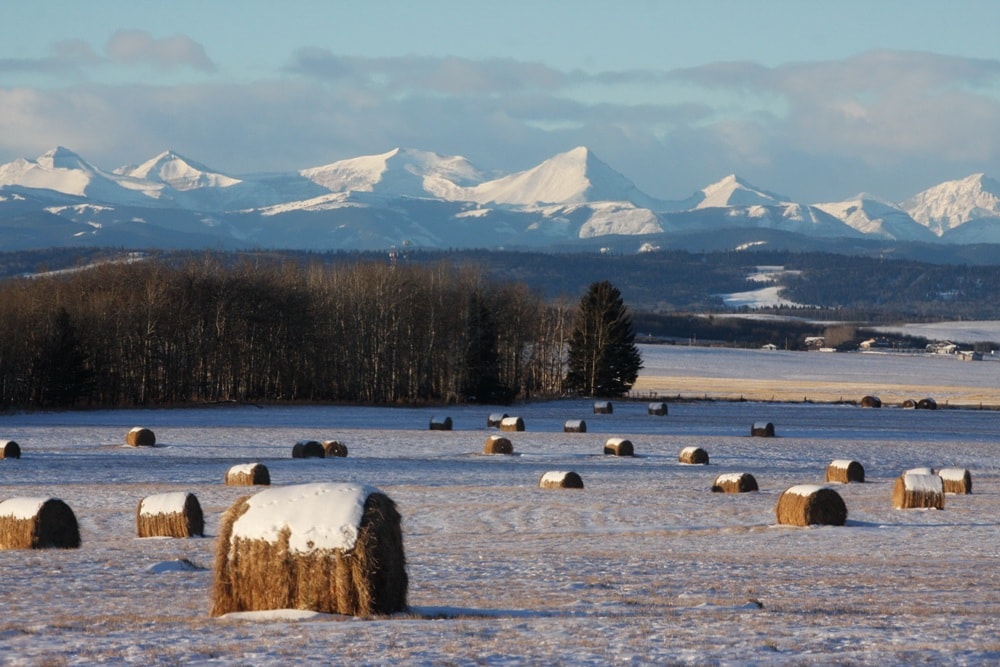 Based on this, what is the approximate cost of traveling in Alberta?
This is totally dependent on what you want to do, but if you came to Alberta for skiing in January for example, stayed with a group of friends in a hill bottom chalet, and ate mostly in restaurants, my guess would be you'd be looking at $2-$3k CAD for a week with your ski passes and everything else in, not including flights. Helicopter skiing – more.
If you flew in with a group of four with your camping gear in tow, rented a car and headed into the wilderness, staying at provincial campgrounds and buying your food to cook at camp, I'd presume your cost would be about $500 each or so.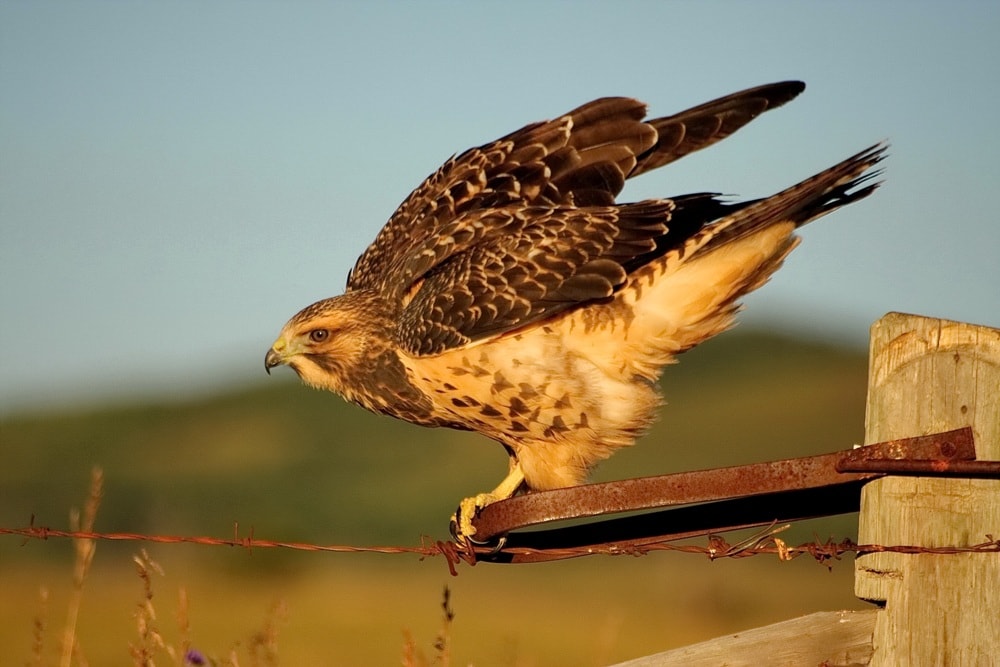 What are the best resources for booking travel and tours in Alberta?
I haven't been on a bus tour in Alberta, but honestly I'd recommend it since some of the most memorable vacations I've been on in the past have involved bus tours where tour guides are able to take you places and explain things to you which you would never hear about if you were driving around yourself.
Or, for a shorter tour, take one of the dog-sled outfits in Canmore for a 2 hour, very Canadian experience!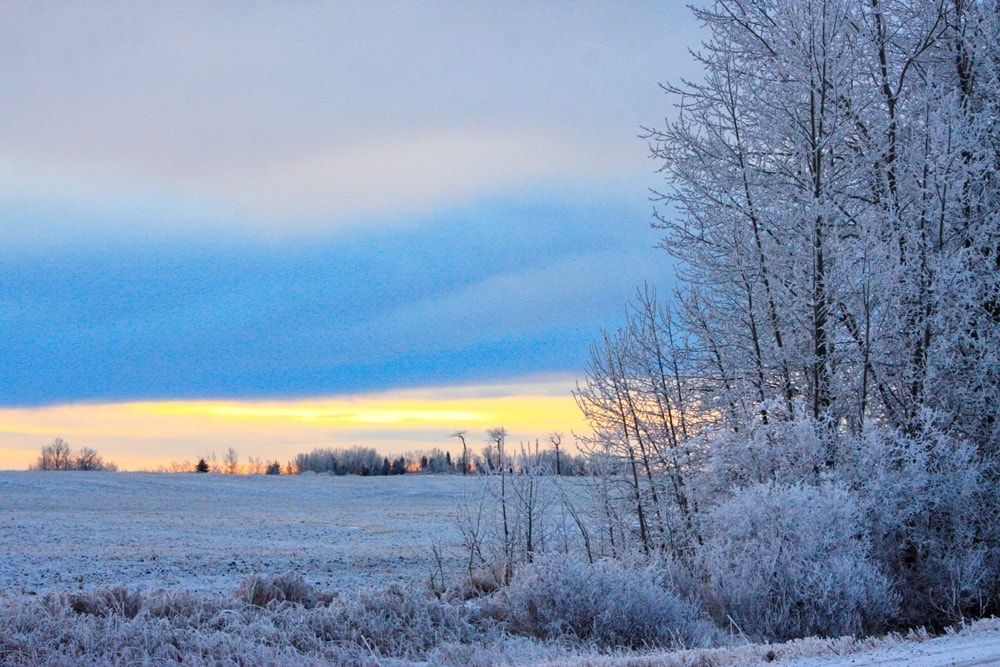 What are your most important Alberta travel tips to know before visiting?
While enjoying the wilderness, read the signs and obey the rules.
Come prepared on more adventurous outings such as mountain scrambling or long/secluded hikes.
Bring an overnight kit for emergencies in case you get trapped (lost, hurt, etc.), bear spray in case you surprise one on a trail, and rain gear (the rain is almost always cold).
Don't feed the wildlife.
Talk to people! Especially in the mountains and parks, you'll find not only tons of friendly Canucks (and Aussies/Kiwis who tend to outnumber Canadian park staff) but people from all over the world as it is a major destination for many.
Make friends over pints in the pubs, talk about experiences, and share your photos. These discussions can really make your trip!
The off-season (spring and fall) can be somewhat less appealing in some respects, but these seasons can (and often are) the most appealing for those with cameras…
Much smaller crowds allow for much better outdoor photography in more accessible and thus, touristy areas.
Consider the off-season for a trip if you are interested in outdoor photographs. The dawn skies in the fall are particularly beautiful in the fall, often ablaze with bright reds.
And bring extra memory cards!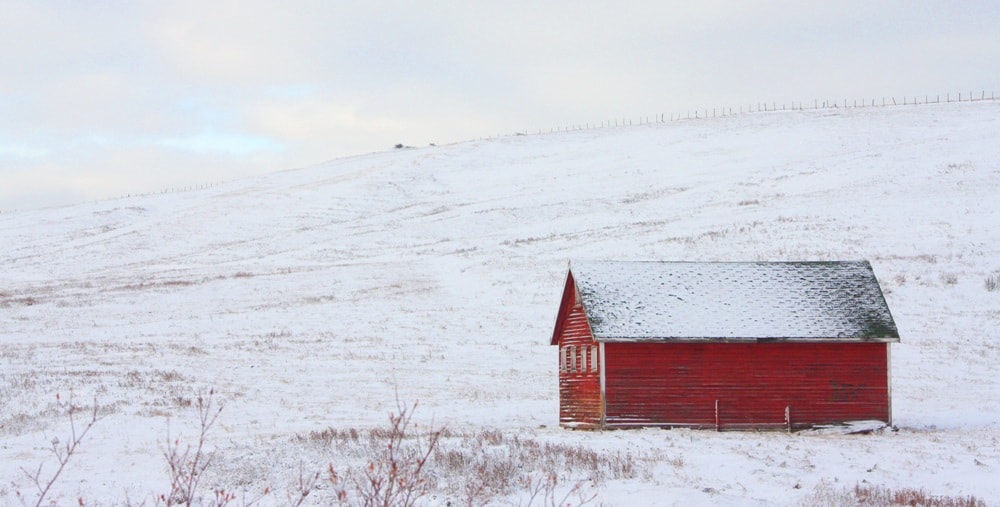 And finally, do you have any last words to inspire those reading this to travel to Alberta?
It's a friendly, very Canadian place to be.
Canadians from other provinces who have not been here should take advantage of it. And people from overseas should look at it as just as big an opportunity to see something awesome as they see in many places across Europe, South America, or Asia.
Every place in the world has its outdoor beauty, and Alberta is certainly one that would be fondly remembered if you see it for yourself.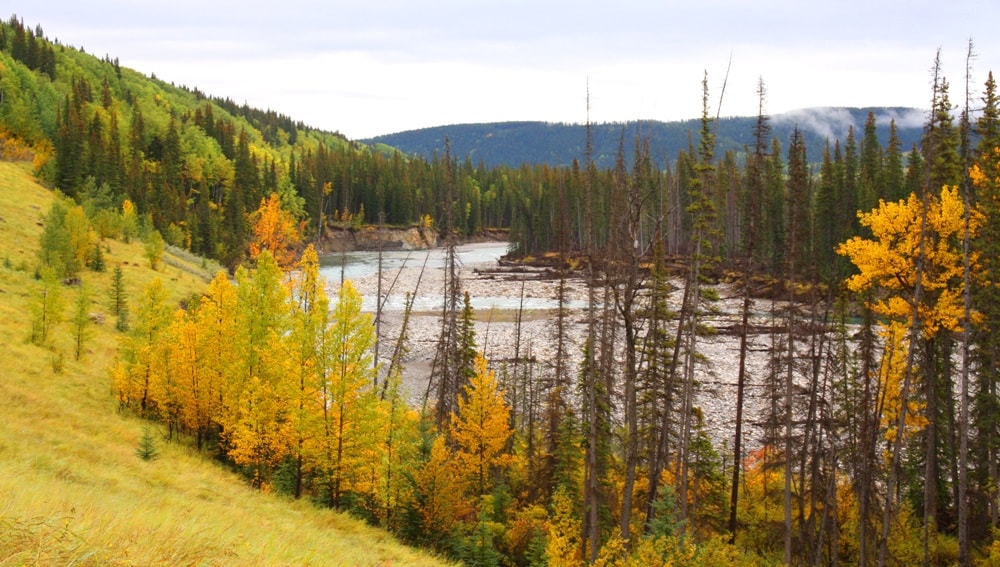 Mike, thank you so much for sharing your amazingly helpful Alberta travel tips and inspiration!
To learn about Mike's next Canadian adventures remember to follow him on Instagram: @through_mikes_lens.
---
Alberta Travel Tools
=> Search For Guesthouses & Hotels In Alberta
=> Search For Airbnb Accommodation In Alberta
=> Search For Cheap Flights To Alberta
---
Now it's over to you reading this! Leave your answers in the comments section below…
Do you love exploring the outdoors? Dreaming of traveling to Alberta, Canada? Tell us what you'd do when you get there in comments section below! And if you've already been, we'd love to hear your Alberta travel tips too! Share below…