Aloha! We're Hannah, Dan and Eloí, an Australian/Brazilian family who live and travel around the world full time as digital nomads. Basically, we earn a living online in order to enjoy life anywhere coconut trees, turquoise water and sunshine come in abundance.
If you feel as though you're a free-spirit trapped in a cubicle and need to find a way out, we're here to inspire and help you to make travel a reality as well!
You see, we're passionate about the idea of turning travel into a lifestyle. We have this kind of mindset that life's short, so why spend it living to work? Maybe you feel the same…
Wouldn't it be bliss if you could just travel…
Forget about your 5am alarm, traffic, meetings, deadlines, stress, more traffic, fragile relationships, nightly take-out, lack of sleep, anxiety and then dealing with it all over again the next day…
But at the same time, don't you want to build a successful career for yourself? Be in a relationship? Support your family? Maintain a comfortable lifestyle? Be financially able to visit all the places on your bucket list, not just the places where you can live off bare minimum?
Don't you want to be able to bring your family with you to all these places? Give your children the best education they can get? Have a good healthcare plan? Rest knowing you and your family are secure?
Giving everything up to travel the world seems very temping at times, but alas, there are more important things in life that outweigh your burning desire to experience the world…
Or are there?
No-one said you can't combine a traveling lifestyle with your everyday priorities…
And we found a way to do just that.
People started asking us how.
So we turned this blog into resource to inspire and help to you create your life of endless adventures.
Here you'll find everything from personal travel stories, travel tips and destination guides to case studies and how-to guides on building a location independent business and making a living from anywhere.
If you are serious about traveling more whilst simultaneously creating more freedom in your life, our blog is designed to help you find all the resources you need to make it happen!
If you haven't already checked it out, our start here page has a chunk of information on it about travel, earning a living from anywhere and resources that you'll find helpful. Take a squiz!
To grab your free copy of our eBook, 12 Steps To Full Time Travel, and learn how to go from dreamer to full time traveler without going broke, click the link below:
>> Download 12 Steps To Full Time Travel
Thank you so much for stopping by! We hope you find plenty of inspiration and useful information to help you begin your life of travel!
Meet us properly!
So as you know, we are Hannah, Dan and Eloí, a twenty-something Australian/Brazilian couple and our little baby boy.
We met whilst traveling in Thailand, decided to road trip the UK by van and then went on to slowly wander around the rest of the world together whilst running a location independent business.
With a thirst for experiencing and learning about unfamiliar cultures in exotic corners of the world, we travel slowly, living a digital nomad lifestyle.
To get to know us more, click here to read our full story!
Who Are We?
Hannah Finch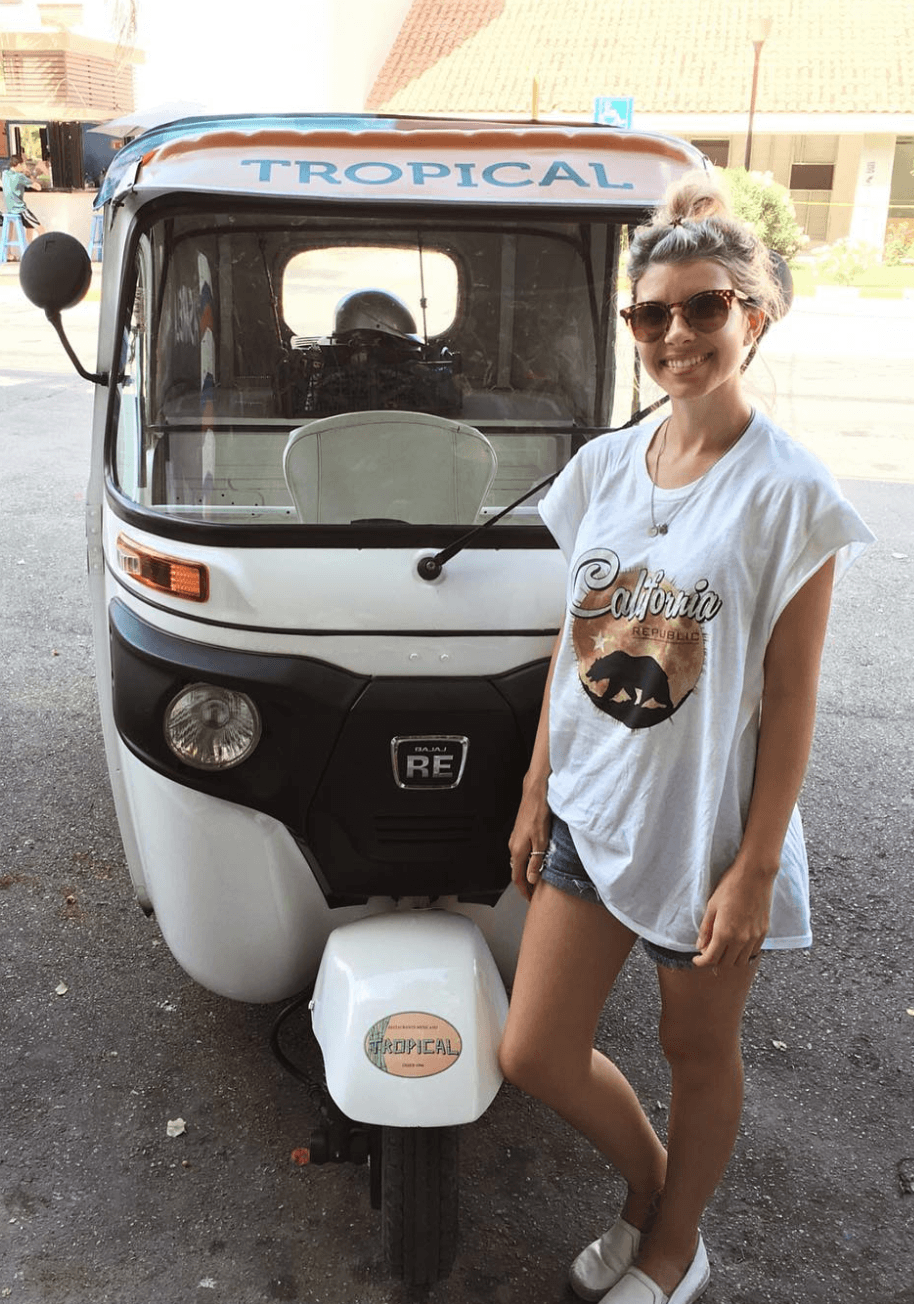 I'm a 26 year old Aussie gal who travels the world full time with my nomadic Brazilian partner, Dan and baby boy, Eloí.
Working online as I go, I most enjoy chasing sunsets, lazing on tropical beaches and getting lost among a myriad of crooked buildings and small alleyways.
Oh and of course, trying out the local coffee.
My life wasn't always headed for this path but when I met Dan in Thailand in 2013, my whole world was turned upside down and what I thought was "normal" and "the only way" turned out to be a complete misconception.
My mind was opened up to a whole other way of looking at and living life, which is how I went from working 2 jobs I wasn't passionate about, to joining Dan in successfully creating an alternative way of earning an income whilst traveling the world (now with our little bubba boy, Eloí in tow!).
I started off as most normal people do.
I worked a lot and saved every penny I could in order to get away for a while…
I ended up saving enough to visit the North of Thailand with my dad to volunteer for 5 weeks.
But as they say, once you catch the travel bug, you've got it for life.
So, 3 months after returning home and working hard again, I was back in Thailand, this time solo and for as long as I could stretch out my funds.
Within the first week of being back in the country I met Dan and from that point onwards, my life of travel began.
Dan Cortazio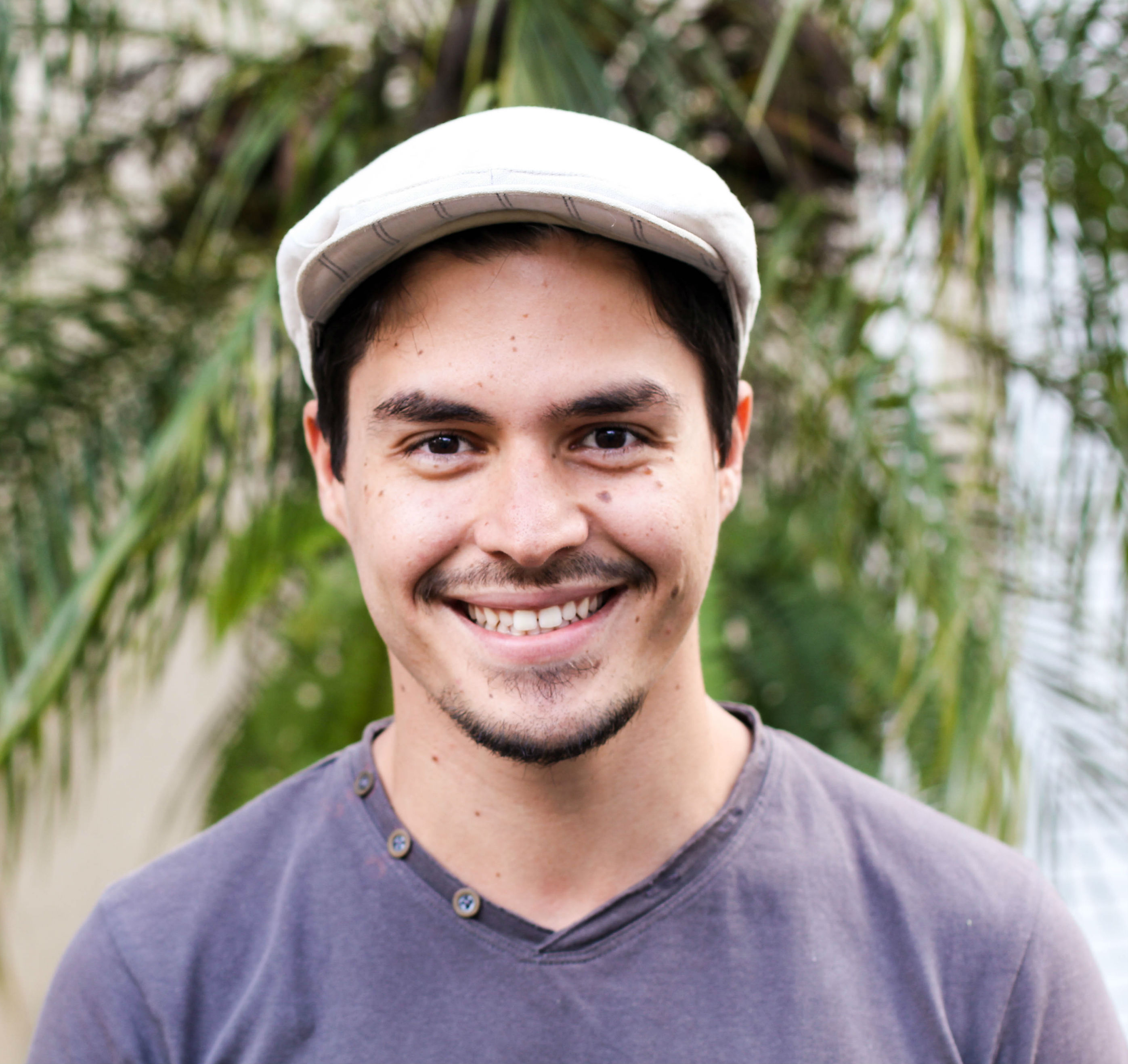 I'm a 30 year old traveling entrepreneur.
At 14 years old I was an apprentice in Brasilia. After that, a printer cartridge filler in Curitiba.
At 18 I went to live in New Zealand…
In order to get there I exchanged the development of one website for a plane ticket and another for an English course.
I arrived in NZ almost penniless, so dropped my daily studies to work and instead learned English through living with foreigners and reading books.
To make money I was doing everything from cleaning bathrooms, to glass collecting in a bar to car-washing, until I stumbled across a great job in web development agency.
After two years I dropped everything to travel the world forever when I realised that my own websites were generating enough passive income every month to support me.
Since then, web properties (communication channels) in which I have co-created have already reached more than 100 million people.
One of them has reached 62 million people alone in almost every country (according to Google Analytics).
Along with my fantastic team we have served up thousands of pages of content and generate income from ads every single day.
In the last 6 years I have traveled through almost 40 countries with a mission to share my experiences and encourage you to leave your comfort zone, face incredible opportunities and acquire new knowledge whilst seeing the world.
Eloí Cortazio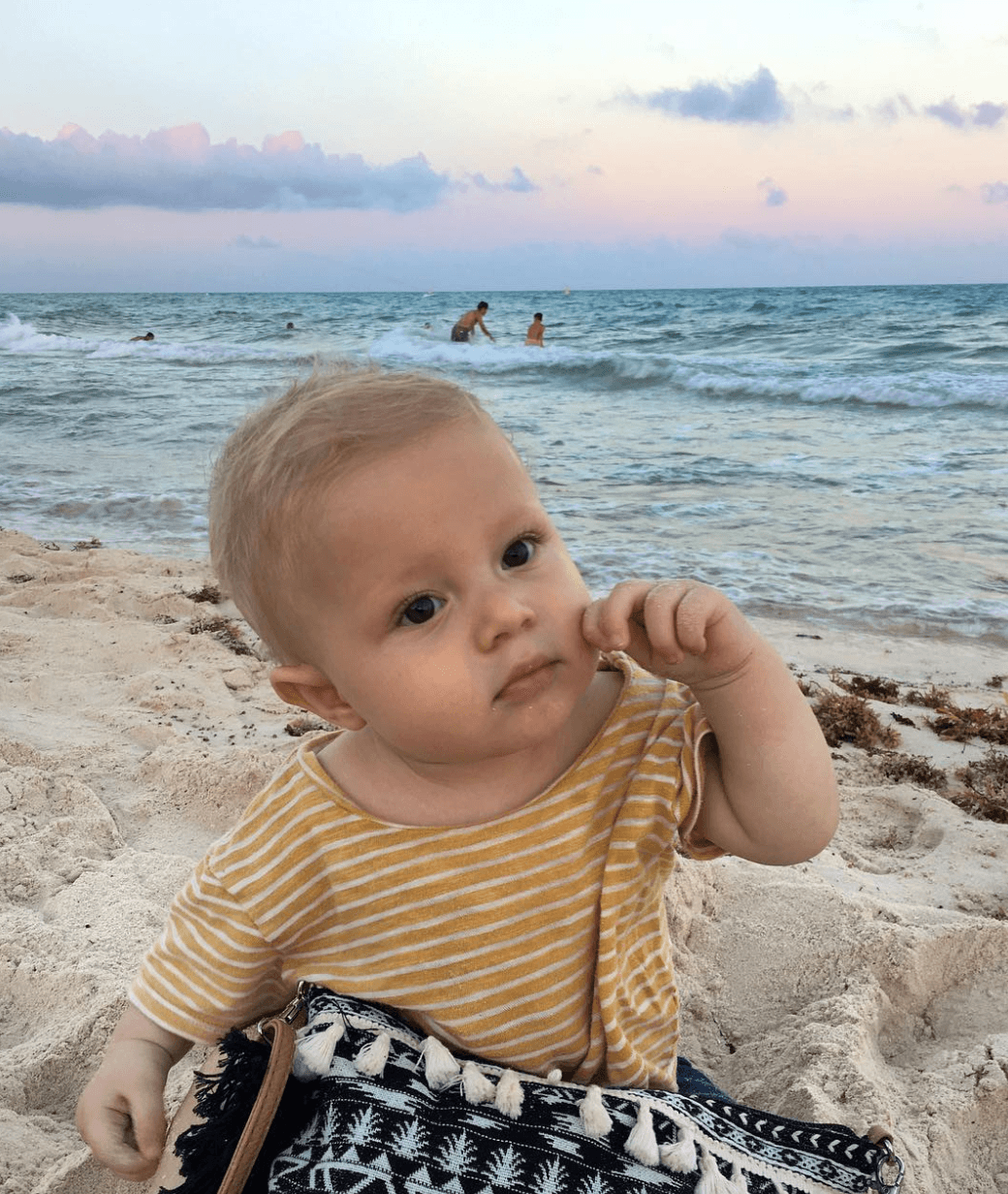 Hi! I'm Eloí. If you're not sure how to say my name, let me help you… e-lo-EE. Got it? 🙂
Born in July 2017, I'm the newest little nomad to join mama and papai.
I loovveee drinking milk, sleeping and of course, traveling!
I'm a third British (where mama is from), a third Australian (where I was born) and a third Brazilian (where papai is from).
At the moment I speak a language called 'Aba-ese'. It's a cool language because every word I say is 'aba' and it means 50 different things (sometimes it confuses people). But mama and papai said that when I grow up I'll also know how to speak English, Portuguese and Spanish so I can talk to all my friends in different countries!
I boarded my first airplane when I was 2.5 months old and went alllll the way from Australia to Hong Kong. A week later I boarded another airplane and flew around the world! We stopped in a country called Ethiopia on the way and then ended up in Brazil where I met my giant Brazilian family.
Now I slowly travel the world with mum and dad, meeting new friends, having fun and learning so much along the way!
Nice to meet you! 🙂
Why Travel More?
Yes, you can actually pin these! Give it a go >>


Work with us:
There are a number of ways in which you can work with us: Read about our services here or become a contributing writer for StoryV here.
Questions? Ideas? Suggestions? Let's chat. Click here to get in touch with us!