Pedro Maldonado is 23 year old traveler and expat living in Chile. Born and bred in Mexico, Pedro first visited Chile this year to begin his internship in Tourism Business Administration. Here he gives us his best Chile travel tips as an insider. In this interview you will learn:
Where to stay in Chile
What to do in Chile
The challenges you may face as a traveler in Chile
The cost of traveling in Chile
The top travel resources to book your trip to Chile online
Why you should visit Chile
Chile Travel Tips: Inside Traveler Shares What You Need To Know Before Visiting
No time? Come back later... Pin these Chile travel tips to your travel board on Pinterest >>

Hi Pedro! Tell us a bit about yourself...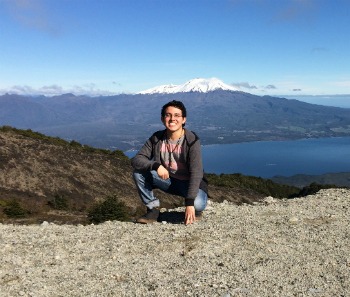 My name is Pedro Maldonado and I'm 23 years old.
I grew up in Acámbaro, Guanajuato, Mexico, a small town but then I moved out to Queretaro to start my studies, which I finished this July. I am so proud to be Mexican.
I lived in Playa del Carmen for 6 months, 9 months in Surprise, Arizona and then I have been living in Chile for 6 months.
I studied Tourism Business Administration and right now I am just traveling around the amazing South America until November.
When did you first visit Chile and where did you go?
My first time in Chile was in March 2016, I came here for an internship. I lived in Santiago for 5 months and 1 extra month around the South of Chile.
In the north, I visited Coquimbo, La Serena and Valle del Elqui.
In the center, I went to Valparaiso, Viña del Mar, Reñaca, Isla negra, Algarrobo, Quillota, El Quisco, Cajon del Maipo and Embalse del Yeso. I also went to ski in El Colorado.
In the South I went to Punta Arenas, Puerto Natales, Puerto Montt, Chiloé, Puerto Varas, Frutillar, Valdivia, Pucon, Villarrica and Osorno.
What was it that made you fall in love with Chile and did it inspire you to return?
Definitely the landscapes that Chile offers.
People also say that Chileans are kind of weird people but I've met a lot who are friendly and interesting which makes me want to come back to see them again.
I never thought that I would create such amazing friendships here.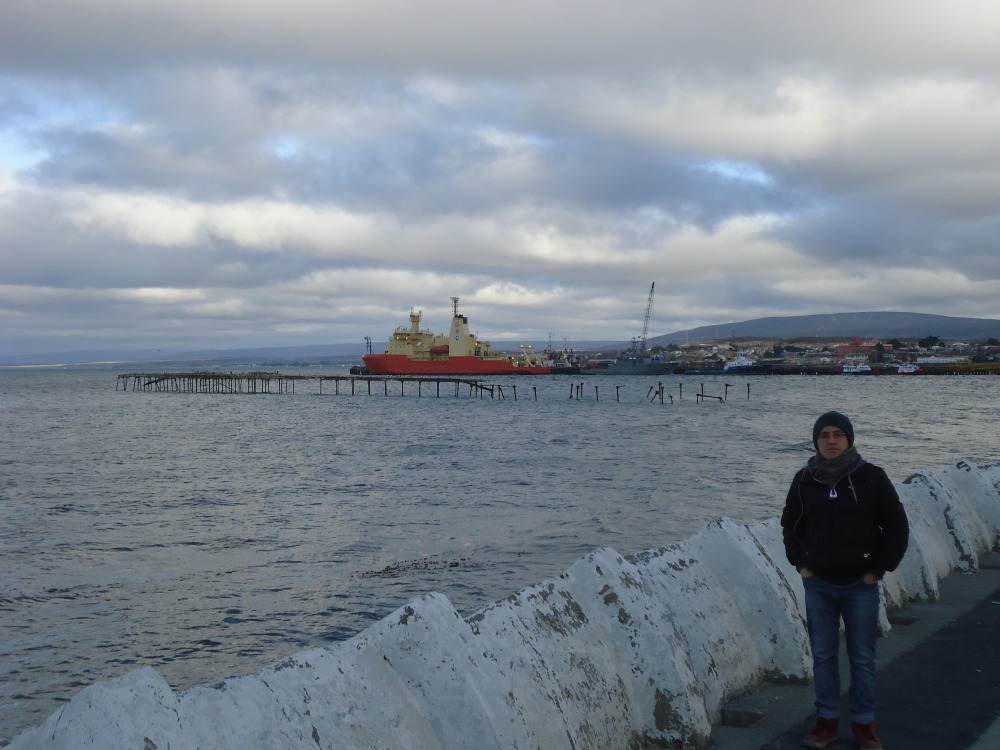 Which Chilean cities are your favourite and why? Would you recommend these as travel destinations? If so, where do you recommend staying?
Punta Arenas, Puerto Natales, Puerto Varas and Pucon are my favourites but in Valdivia I fell in love, so it is my favourite too.
I totally recommend visiting these places because the structure is kind of different from the Center and North of Chile. You will not want to leave them once you're there. Also, you won't believe the landscapes that you will find, they are like a fairytale.
I haven't visited the Atacama Desert and Isla de Pascua but they are places you must go. I will need to come back soon for these two.
Your absolute top things to do in Chile?
Torres del Paine and Glaciar Balmacena, Puerto Natales
Parque Nacional Chiloé, Chiloé
Volcano Osorno, Ensenada
Sunset and Sunrise, walk around the city, Puerto Varas
Parque Nacional Huerquehue, Pucon
Cajon del Maipo, Santiago
Saltos del Petrohué
Learn about the history of Valdivia
Eat "Choripanes" in Punta Arenas
Atacama Desert
Isla de Pascua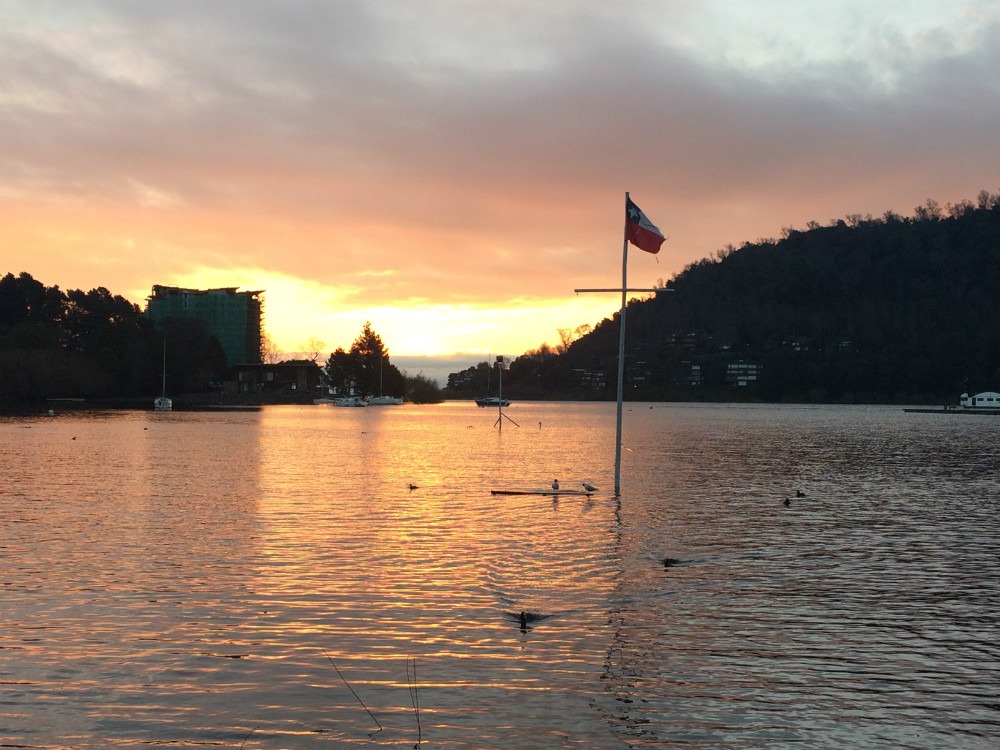 What challenges have you faced in Chile and how did you overcome them? Should people planning to visit Chile be aware of these challenges?
The weather, you never know what's coming and it changes a lot, especially in the south. You need to come with a good sweater and pair of shoes.
Also, you must learn some Chilean words because even with Spanish being my native language, I had some problems understanding them.
You will never get lost because the people are really friendly and they will always help you to find your way.
In your opinion, what is the best way to travel in Chile and why?
Chile is kind of expensive. I used the app, Couchsurfing anytime I could, not because I didn't want to pay for a hostel but for the fact that when you stay with locals, it is far more interesting and they give you tips on where you can go or what you can do, especially if you are traveling alone like I did.
I think traveling with one friend is more than enough. In my opinion, if you travel with more, it's not as amazing as it seems because you don't tend to meet as many new people. People usually talk to others who are alone or traveling in pairs.
Also when you travel with a few people you have to make more decisions about where you go because not everyone wants to do the same thing. Then when you finally get to do something that you want, you feel rushed because others want to be somewhere else.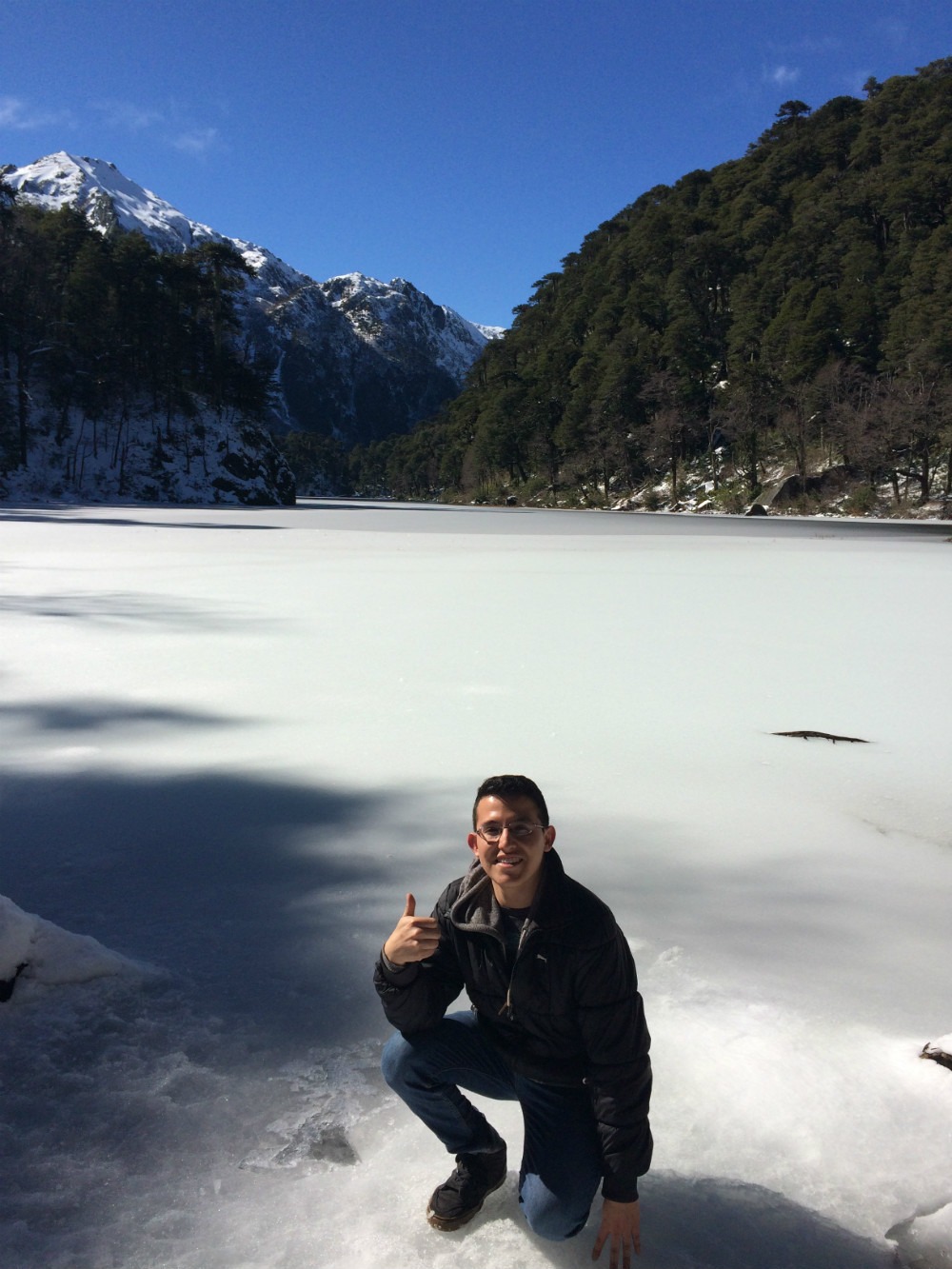 Based on this, what is the approximate cost of traveling in Chile (accommodation, food, transport, entertainment)?
Well, the South is cheaper than Santiago. But accommodation and food are the expensive things. Maybe if your accounts are in Euros, Pounds and Dollars it will be cheaper.
I spent around $800 dollars for a month in the South but in some towns I didn't pay for hostels because I stayed with the locals. (This amount also includes the tours that I went on - I had discounts because I am student and have a Chilean ID).
The tours are not expensive and the transportation is really cheap except for in Santiago, where the subway is expensive.
If you want to go out, it all depends where you are going because you can find cheap and expensive places.
Your top go-to resources for booking flights, accommodation and tours in Chile?
If you want to travel around Chile the cheapest airline is Skyairline. I bought my flight to Punta Arenas with this company.
The tours I didn't book until I arrived in the places but if you go to Puerto Natales and want to see the glaciers, I recommend doing "21 de Mayo". It costs around $107 USD if you pay in cash. And to go to Torres Del Paine, you will find many agencies downtown.
With my accommodation, I did the same as the tours, but only when I wasn't staying with the locals. It's easy to find accommodation, you'll see many places to stay around every city. In Valdivia I walked around until I found a "hospedaje", which is cheaper than a hostel.
If you want something more stylish and comfortable that doesn't blow the budget, Hotels Combined will scan all the top booking sites (Booking.com, Hotels.com, Expedia, etc) for the cheapest prices possible on hotels:
-- > Click here to search the best deals on Chile hotels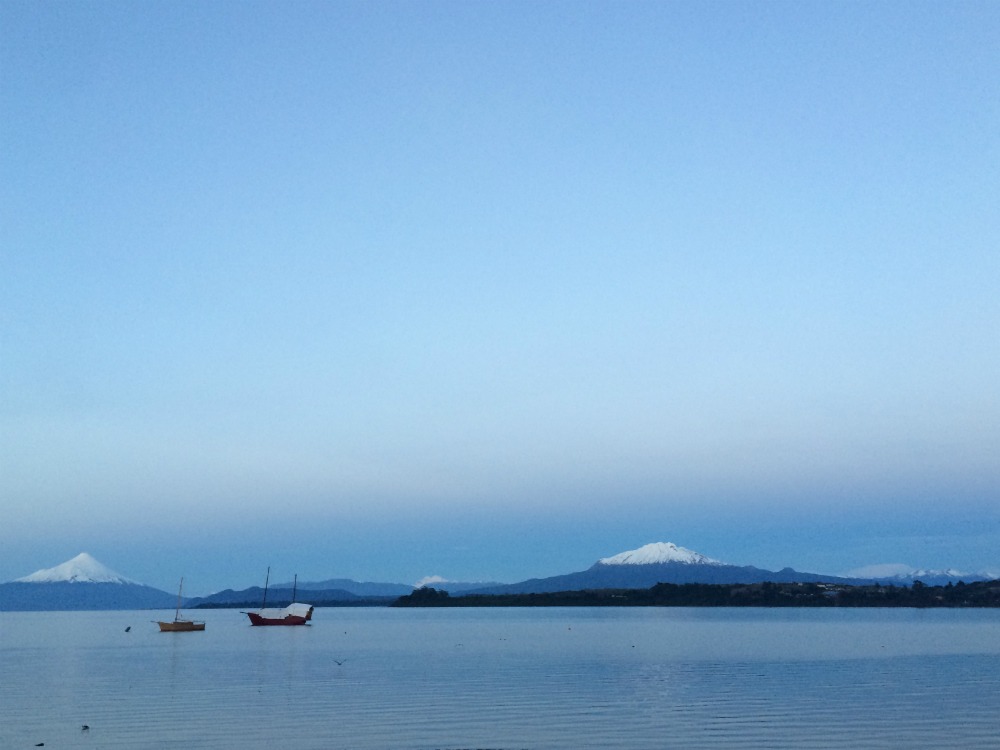 Can you share with us your most important Chile travel tips to know before visiting?
1 - You have to come with zero expectations to get surprised by Chile.
2 - You need to learn a little Spanish and some specific Chilean words because not everybody speaks English.
3 - I heard that the weather in Spring and Summer is the nicest, but in the winter you will enjoy the views from a different perspective. You can never predict the weather in Chile though.
4 - Valuable things, such as money and cellphones need to be kept inside your pockets and not in your backpack... You need to be cautious.
And finally, do you have any last words to inspire everyone reading this to travel to Chile?
I have to be honest... My initial plan wasn't to come to Chile. But it was destiny, I came with no expectations and look, I'm still here and I will come back again.
Chile is a not common place to visit because many people cannot locate it easily on the map (that´s what I figured out), but Chile took my breath away with its landscapes, views and people.
The food is not the best but you are going to enjoy tasting different flavours and of course a lot of wine until you die. And tea too.
Nowadays people want to travel but at same time they don't want to leave their "comfort zone" or they are afraid to travel alone... But they don't know the real feeling of how it is to be free in another country...
It is a feeling that you will never regret.
Just let Chile hug you so hard every hour, minute and second of every day that you end up staying, like me.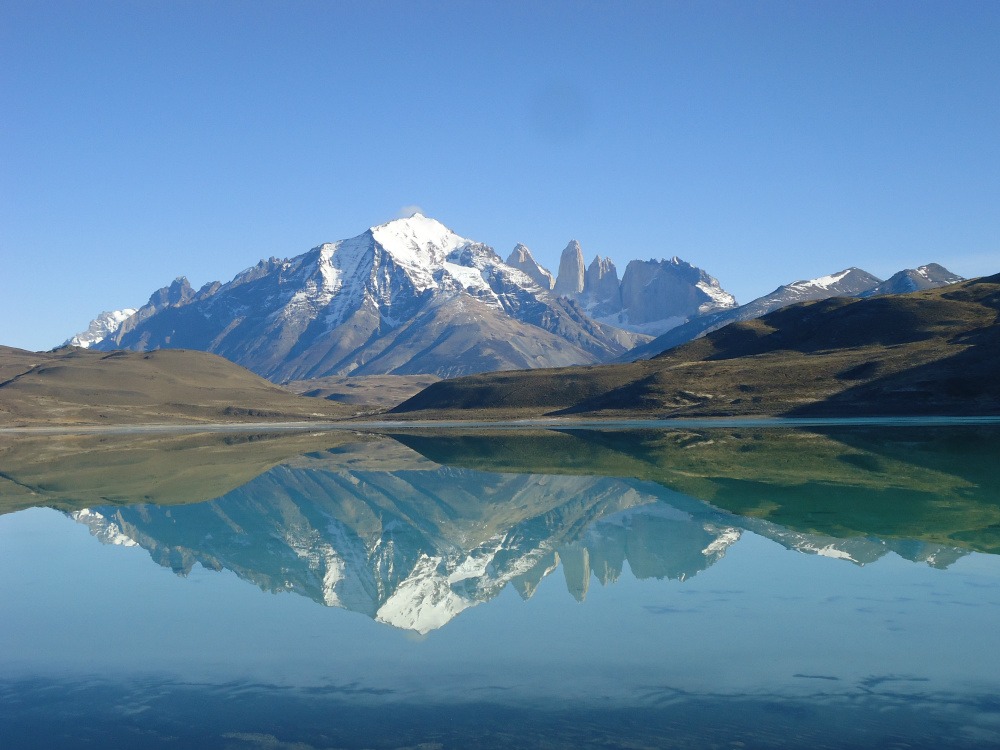 Pedro, thank you so much for sharing your amazing Chile travel tips!
To learn about Pedro's next adventures in South America and beyond, remember to follow him on Instagram: @peiomalser.

---
Chile Travel Resources
Chile Accommodation:
To start looking at your accommodation options in Chile, choose Hostelworld for budget, Hotels Combined for comfort or Airbnb for local (and get $25 off).
Want stylish accommodation you can afford? Enter your dates and Hotels Combined will scan all the top booking sites (Booking.com, Hotels.com, Expedia, etc) for the cheapest prices possible:
Chile Flights:
If you are flying to Santiago, it is beneficial to use a flight compare site to find the cheapest flights. We recommend and use Cheapflights.com.
Click here to compare and book cheap flights to Santiago
---
Now it's over to you reading this! Leave your answers in the comments section below…
Are you planning a trip and looking for more Chile travel tips? Leave your questions below and we'll help you out!
Have you been to Chile and know some more Chile travel tips to add to the list? Let us know!