Update! Our ultimate travel job guide - Get Paid To Travel: 101 Amazing Travel Jobs - is now live! If full time travel is your ultimate goal but you're not sure how to make it a reality just yet, don't leave without reading this! Click here to read next!
Being able to work and travel in Australia on a Working Holiday visa is the ultimate dream for nearly everyone we meet on the road...
What could be better than earning $20-$25 an hour making coffee, spending every afternoon at the beach and visiting incredible places like The Great Barrier Reef?
Not a lot!
And guess what? The one year Working Holiday visa is available for most people up to the age of 35 to obtain, so even if you are past the 'gap year' phase, Australia will still gladly accept you.
Of course, the visa application process does vary from country to country and it is more difficult to obtain the visa in certain countries as well.
But if you can't stop dreaming about working and traveling in Australia, meeting amazing people, getting a tan, driving the open roads, and perhaps even saving up some money on the side for future adventures, now's the time to go for it!
In this guide you are going to learn all about how to work and travel in Australia from 13 expert travelers who have already done it all themselves. In fact, some are still at it!
From how to apply for the Working Holiday visa, to finding jobs in Australia, to what you need to know about tax... These nomads down under are sharing all their tips, tricks and personal experiences.
** Before I forget I also recommend checking out these 15 awesome travel job courses that'll teach you the exact skills you need for many kinds of remote jobs you can do from anywhere.
13 Expert Travelers Share How To Work And Travel In Australia On A Working Holiday Visa
Planning to work and travel in Australia? Pin this image for future reference >>

Chris, Backpacker Banter
Budgeting For Long Term Travel In Australia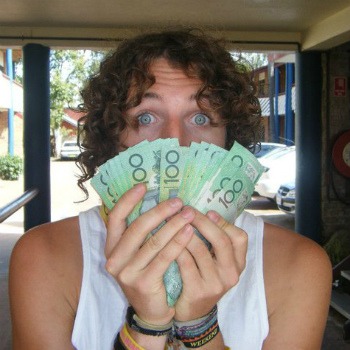 My Australia working holiday was still one of the best decisions I've ever made travel wise. In fact it's pretty responsible for the last 5 years of travel and the creation of my travel blog too!
I packed a lot into that year too - including a full PADI dive course, campervanning Perth to Darwin on the West Coast, xmas and New Year in Sydney and I ended up buying a campervan on the East Coast too which I lived out of for the bulk of my stay!
One of the biggest things you need to prepare for in Australia is the cost though. With the $AUD being pretty strong now you need to make sure you use your savings wisely as you can burn through money pretty quickly!
For traveling around, my "How Much Money To Budget For A Month In Australia" gives a great breakdown of all your costs in Oz - but keep in mind on a working holiday visa your big costs (such as trips and tours) will be spread over a much longer period of time!
Even so, you can expect to spend around $744 per month on accommodation (based on an average of $25 per night) and about $400 on food - so making sure you budget well and have a good chunk of money behind you when you land is vital to kickstarting your year down under!
Working For Accommodation In Australia
One of my top money tips for Oz is work for accommodation. Many hostels offer work for accom - where you trade a couple hours a day in exchange for a free bed, well worth it to cut down your biggest outlay!
There are usually some more perks with it too, such as discounted travel, bar tabs and food - so the savings can quickly mount up! I ended up spending 6 months in Byron Bay at Aquarius Backpackers on this deal and it was an amazing way to make my money stretch further and live close to the surf!
Despite the high cost of living in Australia, don't put off visiting, it's an amazing country! And as with most places, once you're on the payroll everything becomes relative as Aussies enjoy a pretty high standard of living.
Sure, paying $8 dollars for a beer might seem steep, but when you're earning $20-25 an hour (easily achievable for most lines of work) it's all relative with your living costs!
When it comes to booking activities head over to RTWBackpackers.com and use the promo code STORYV5 to save 5% off everything on the site, including some awesome discounted East Coast Packages!
---
Kat, Kat is Travelling
Finding Long Term Accommodation In Australia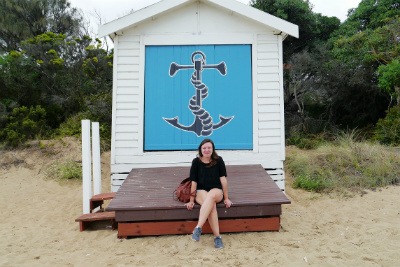 Whilst the purpose of going to Australia was to travel, I knew I'd have to find one place to live for a period of time so that I could work to sustain myself for the whole year.
I chose to settle in Melbourne because I loved the vibe of the city (it's still my favourite place in Australia) and I was lucky enough to find a room to rent in one of the northern suburbs on Gumtree.
Although it's got a bit of an untrustworthy reputation in the UK, in Australia Gumtree is one of the most common ways to find flatshare opportunities and even jobs!
It also meant that the turnaround was really quick as I was able to move in just a week after first contacting my two Australian housemates.
The house was a lovely base to have as the suburb was much quieter than the city but only a short train ride away and the rent was so reasonable.
When you're earning, the cost of living is so much more reasonable in Australia than in London, even in the big cities!
Related: How to Find Work in Australia as a Backpacker
---
Jennifer, Travel + Trust & Wanderlust
Finding A Job In Australia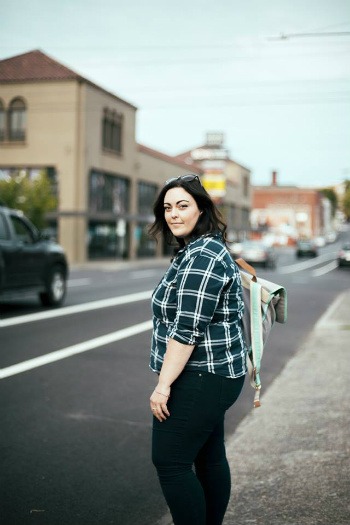 When I moved to Australia, I ended up in a small town three hours south of Perth. I worked at a 5-star resort on the beach, made incredible friends, saved a ton of money, and saw a part of Australia I definitely wouldn't have explored if I didn't take a job in a small town.
There are several job placement agencies all around Australia that help you get a job. I signed up with Work About, sent them my resume and the next week they called me for a phone interview. They checked my reference the next day and I got the job.
If you're a little bit hesitant in getting a job on your own, start with an agency first. My job not only guaranteed me 50 hours a week, but it included transport to work and staff housing.
I didn't have to worry about anything when I arrived besides just getting there.
Related: Guide to Working Abroad in Australia and New Zealand
---
Jub, Tiki Touring Kiwi
Hostel Living And Farm Work In Bundaberg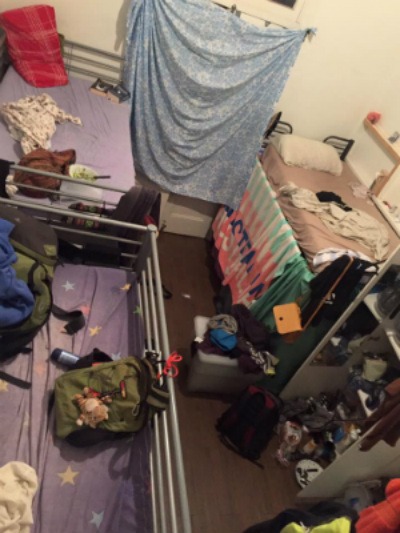 I spent two months working in Bundaberg, Australia.
Backpackers flood to Bundaberg as it is known to have work year round thanks to the soil conditions, and the quickest way to a job is through a working hostel.
The working hostels have relationships with farmers who they supply workers to.
I was staying in a 6 bedroom dorm paying AUD$210/week (shared bathroom with all the other workers in the hostel).
The reason they justified charging $210 was due to the drop off and pick up service to the farms, which is great if you don't have a car.
The only trick is, if you decide to rent a room elsewhere, you will no longer be working at the farm and there is no guarantee of work. But regardless of how broke everyone is, you can guarantee someone will be around to enjoy a box of goon with you!
Related: Farm Work in Bundaberg - My Experience and Thoughts
---
Anna, Global Gallivanting
Rural Jobs In Australia For Travelers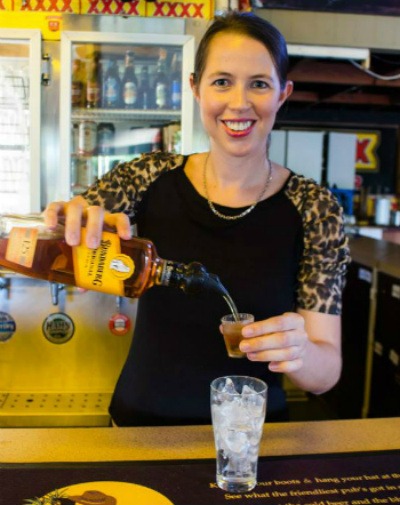 A working holiday in Australia is a great opportunity but if you want to get a job, not just to make ends meet, but so you can save money for further travels, then my top tip is to look for a job in a rural location.
I would especially recommend a 'live in' job, for example in a country pub, road house or as an au pair, where accommodation and food may be included.
This a great way to save a lot of money, plus there is often less competition for rural jobs.
I saved $15,000 in 6 months working in an outback pub.
For more information on work and travel in Australia, download Anna's free eBook: A Backpacker's Guide to a Working Holiday in Australia
---
Ying, Tiny Wanderer
The Australian Working Holiday Visa Process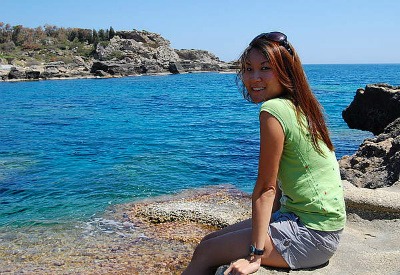 For Malaysians, acquiring the much coveted Australian Work & Holiday visa is actually a lengthy process. There are only 100 spots available each here and hence, there are usually thousands and thousands of applicants but only the lucky 100 will get it.
My tip for Malaysians or any other country that the Work and Holiday visa subclass 462 applies to (Bangladesh, Argentina, Chile, Thailand...etc. Click here to find out which visa you fall under) is to prepare your documents early, at least half a year in advance so that you'll be ready.
You also have to be on your computer early, much earlier than the stipulated time, so you can be in the first 100 to log into the server.
Australia Working Holiday Visa Jobs
There are tonnes of jobs in Australia but the easiest (and the fastest) jobs I could get were waitressing or being a barista in a cafe.
Due to the huge cafe and dining out culture, cafes and restaurants are always looking out for people.
I got at least 3 jobs within a week. I used Gumtree.com.au to look at job boards, or personally handed out my CV to cafe owners.
Min. wage was AUD$21 (before tax) though some cafes do pay AUD$15 cash (no tax).
For more information on traveling and working in Australia, visit Ying's travel blog: TinyWanderer.com
---
Nina, Where In The World Is Nina?
Working Full Time In Australia As A Traveler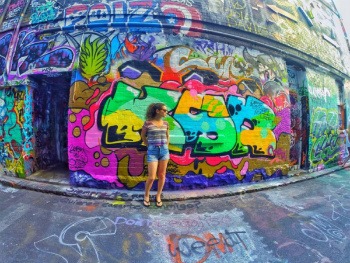 I recently finished up my working holiday visa in Australia but I took a bit of a different approach than most. I cut out the holiday part and pretty much just worked!
Since I only get a one year visa for working, I decided to use it to my advantage and save as much as I could.
I lived in Melbourne for six months and then I hired a $1 a day campervan to move to Darwin to finish out my last half of the visa.
While I found some great free things to do in Melbourne, I was pretty strict with myself and didn't see much else. I'll be back soon to properly explore the country.
What I did benefit from, is a huge bump in my savings account for my future travels in 2017 as well as an upgrade on all my equipment.
Doing my visa this way definitely has paid off. Literally!
---
Oksana, Drink Tea & Travel
Australia Working Holiday Visa Options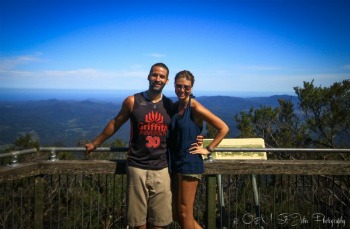 Australia has one of the best arrangements for those looking to work and travel in various parts of the country.
If you are under 30 and come from a number of eligible countries, you'll be able to apply for an Australian Working Travel Visa that will allow you to work and travel in Australia for a period of 12 months.
And if during those 12 months, you fall in love with Australia and decide to stay there longer, you've got a number of other visa extension options available to you...
You can work on a farm and become eligible for a second-year visa, or emigrate to Australia through a skilled migration program, which allows your potential employer to nominate you and sponsor you for a Skilled Visa.
Learn more about moving to Australia in our post "Debunking Myths and Misconceptions of Moving to Australia".
---
Monique, Travel Dance Repeat
Where To Find Jobs In Australia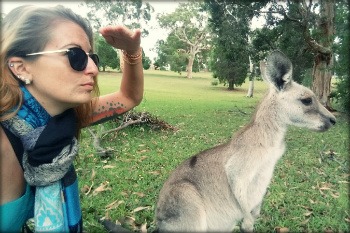 It's not easy - this work and travel in Australia game.
As you can stay a maximum of 6 months in one company, many companies do not look for short term employees.
But how else do you find a job down under?
1. Bar, Café, Restaurant - The Hospitality Job
You will most certainly always find work in these places.
What you definitely need is an RSA. As soon you want to work in a place that serves alcohol the license for "Responsible Serving of Alcohol" comes into place. You are not allowed to work without the RSA and they won't hire you anyway.
Get it before you apply, then take your one-page CV and apply in person. Ask for a manager/owner or shift leader and tell them why you should work there and leave your CV.
Make it short but leave a superb impression.
2. Call Centre, Customer Service, Administration & Co. - The Office Job
It's good to have any kind of experience. Have a short but on-the-point CV ready when you apply. Call the contact person, tell them in a few sentences about yourself and ask for an appointment. Then rock this one!
3. Carpenter, Builder, Handyman - The Labourer Jobs
This is (unfortunately) mostly for men. You again need specific Australian licenses in many areas but as 'helping hand' you should be good to go without.
A sharp one-page CV is a must when you go and apply in person or call the manager.
4. Other jobs
Certainly everyone has the chance to find other jobs, you may even be able to find one in own field. It might just take more time and effort to find and actually get them.
Again a sharp CV (in this case maximum 3 pages are ok, depending on the job you apply for).
Here are a few general sources for where to find jobs in Australia:
1. Job Search engines
You can also find more specific online job boards eg. for hospitality and event jobs. Take care with Gumtree since you can often find fake jobs or jobs with bad conditions.
2. Job agencies
They connect you with specific companies that search for special personnel. This might be a good option in case you look for a company to sponsor you.
3. Facebook Groups
There are many Facebook groups for jobs, especially Backpacker jobs such as fruit picking or farm work. You can simply search by keywords, or region and you will find plenty.
4. Network
Indeed being recommended is one of the oldest - and still best - method for getting a job.
Go out, make friends, go to meetups in your niche, connect yourself and never forget to mention you are currently looking for a job.
To learn more about Monique's travel experiences and gain further tips and insights into traveling full time and working on the road, visit her blog: TravelDanceRepeat.com
Related: On The Road - A Traveler's Life
---
Tom, The Travelling Tom
Where To Live In Australia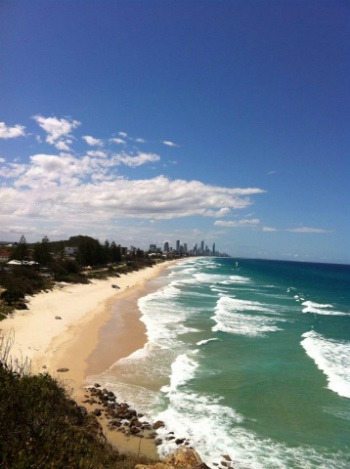 If you're planning on staying somewhere long-term in Australia, your best bet is Melbourne.
It took a while for me to warm to this city when I first arrived, but after living there for 5 months, I absolutely loved it!
There's so much to see and do in Melbourne, that it's impossible to get bored...
Culture, sports, arts, this city has it all.
It's also easier than other cities to get work here as well.
It's not regarded as the world's most liveable city for nothing!
For more tips and inspiration on working and traveling in Australia, visit Tom's blog: TheTravellingTom.com
---
Rachael, She Sees The World
Moving To Australia On A Student Visa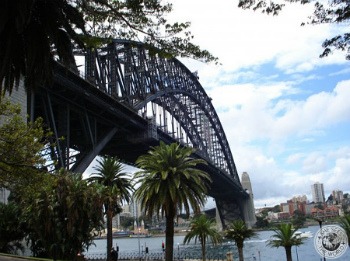 To be totally honest with you, I don't recall how much of the visa process I looked after myself and what my home uni assisted me with...
I can tell you, however, that if your passport is lost or stolen (as mine was), when you replace it, they may not link your visa to the new passport, and it can cost you a lot of time in an interrogation room when trying to exit the country!
When leaving to Singapore I was stuck between flights in Australian Immigration at midnight answering questions about why I had been in the country for 4 months when I "wasn't entitled to be".
I wanted to work in Australia, but the rule is that you have to be started in school in order to apply for a work permit on a student visa, and by the time I got my passport back, I was already into midterms.
Long(er)-term accommodation took me about a week or two to find. I used Gumtree to find a great apartment in Pyrmont, a two minute walk to the Pyrmont Bridge.
There were 4 of us in a two-bedroom apartment, paying $140AU/week. In Ontario, where I am from, we pay rent monthly, so this was a bit unusual for me at first.
I considered living on campus, but to get a real Sydney experience I have no regrets about staying as close to the CBD as possible. I also learned what a CBD is - we don't use that term at home.
The transit system is fairly easy to navigate and rather accessible, so getting to and from uni wasn't difficult.
In terms of budgeting, I was surprised by how expensive groceries and many kinds of alcohol are in Aus!
From what I recall, transit was more expensive than at home as well.
I was also surprised by how expensive it is to rent a flat, on top of a very expensive flight to get to Sydney from Toronto.
I know that a budget experience is possible, but even the hostels were fairly expensive (I stayed at Wake Up! Sydney).
For more inspirational travel stories and tips from female travelers, visit the blog: SheSeesTheWorld.com
---
Daria, Murashka Consulting
How To Freelance In Australia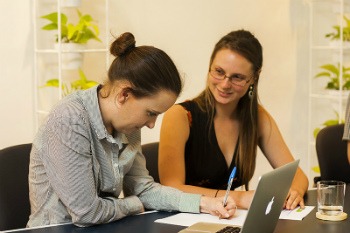 (Transcribed from video - watch the full interview here)
We've been traveling in Australia for the last 6 months, working and gaining lots of experience… There's so much to see in Australia so we're traveling a lot.
We bought a van which is practical to have, however, we just moved to Melbourne where we are staying in a shared house, so now we have our room and the van as well.
The van is good for when you're on the road between towns but it's hard for me to stay and work in the van because sometimes the internet connection is too bad.
I'm on a working holiday visa and as I'm a Swedish citizen, I have the right to work here for a year.
When you work in Australia you can have a tax file number so that you can be employed, and then you can also have a freelance number so I got that one which means I can work for myself and invoice Australian clients.
This number is for a sole trader so, as a freelancer, you're allowed to work with different clients within Australia for the duration of the working holiday visa.
Daria is a freelance social media consultant who works from her laptop while she travels. To learn more, watch our full interview.
---
Stephen, Irish Around Oz
Paying Tax While You Work And Travel In Australia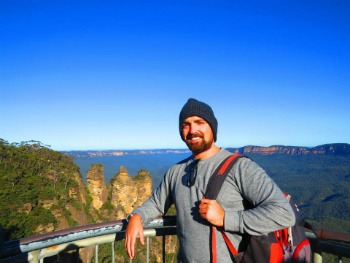 So many Oz tax changes have come into play over the past six months to our Australian tax refund.
Residents in Australia can avail of something called the tax-free threshold, which means they don't need to pay tax on yearly income up to $18,200.
Typically when you arrive in Australia however, you'll be deemed a non-resident for tax purposes and pay 32.5c on each dollar from the first dollar you earn.
However, if you stay over 183 days in Australia, you may become a resident for tax purposes and qualify for the tax-free threshold.
The new so-called backpacker tax has been passed by the Senate recently which means working holiday makers will not be able to avail of this tax free-threshold but instead, must pay 15c on each dollar from the first dollar earned.
This is set to come into effect from January 2017.
If you need to send money to Australia when you move be sure to read our money transfer guide: The Cheapest Way To Transfer Money From Australia
---
Work And Travel In Australia Resources
--> When it comes to booking activities in Australia head over to RTWBackpackers.com and use the promo code STORYV5 to save 5% off everything on the site, including some awesome discounted East Coast Packages!
---
Now it's over to you! Leave your questions and thoughts in the comments section below...
1. Are you thinking about getting a Working Holiday visa to work and travel in Australia for a year? What are your biggest holdbacks and/or concerns?
2. Have you already done a stint of work and travel in Australia and have some more tips/insights to share? We'd love to read your input below!