Thailand on a budget: There are some tricks to the trade in the The Land of Smiles—everything from what to pack to getting the best deals around by Claire Lovesti of Traveltio.com.
Thailand is one of those rare, magically beautiful places that screams paradise to the world: lush green rainforests, warm, sauna-like temps, crystalline blue waterfalls and beaches around every corner.
It's why so many people go there to throw their cares away; nothing quite says letting loose in paradise like a Thai trip.
But like any vacation hotspot, you can spend a lot of money if you're not wise to a couple of tips that can save you an absolute fortune, so check out my faves on how to have the Thai holiday of your dreams, without spending the last dime in the bank.
How To Have The Best Time In Thailand On A Budget
Love these Thailand travel tips? Pin this on Pinterest so you can come back >>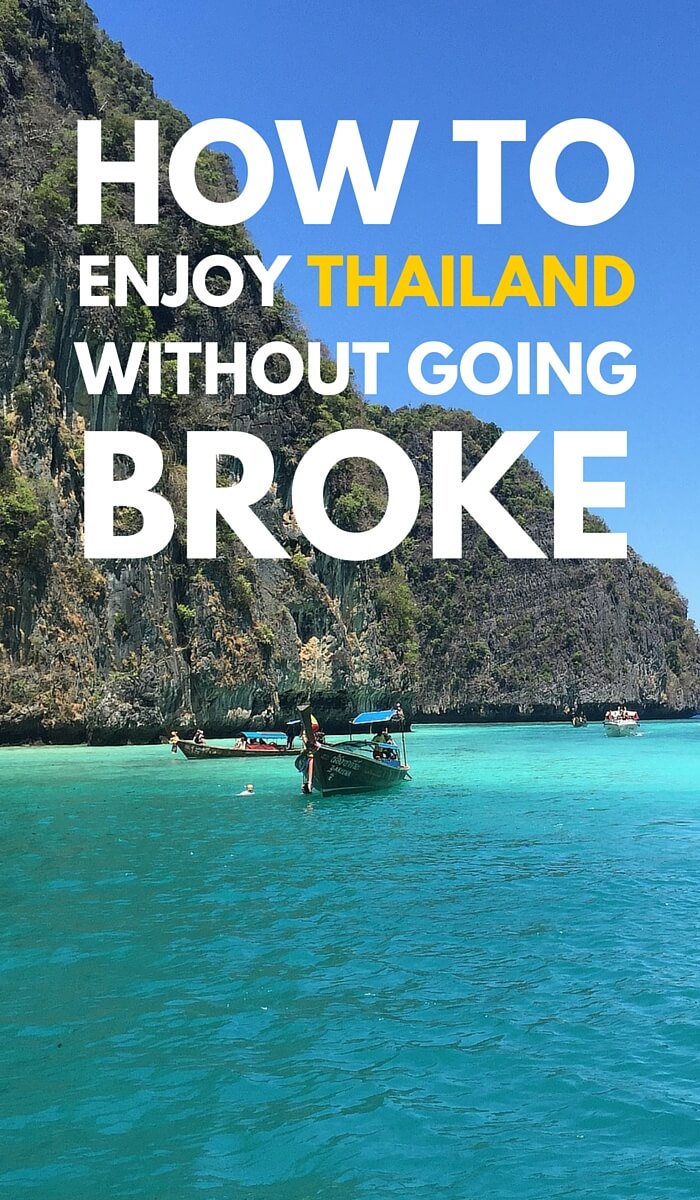 1. Skip the hotels, stay in a beach hut
Thailand offers some of those really unique opportunities to stay on the beach—The Mangrove is one of my all time favourites—where you can grab a hammock and "rough it" on a beach chair on a beautiful wooden porch overlooking the beach.
To me, that's ultimate vacation mode. Plus, if you skip the giant all-inclusive resorts, you save yourself the fees and still get incredible service.
That's Thailand on a budget done right!
Also check out homestays and Airbnb—the Loog Choob Homestay is incredible, and there are many beautiful options, like this $29 a night private room in Samui, to keep you far away from the typical tourist experience.
2. Do free things
When it comes to Bangkok, there are a bunch of great free things to do to keep you occupied while travelling in the city and continue experiencing Thailand on a budget.
Go wander the Nang Leong Market (a "wet" market with daily offerings of fresh seafood) or Or Tor Kor (you'll find excellent produce) with your camera; it's a perfect place for shutterbugs or Instagram obsessors.
For an artistic bend, visit the Bangkok Art & Culture Center, where free exhibitions, films, and live music are a regular (and awesome) occurrence.
Also, no trip to Thailand would be complete without a temple visit, so head for Wat Suthat, where the admission isn't free but it's less than $1 and you can't beat that!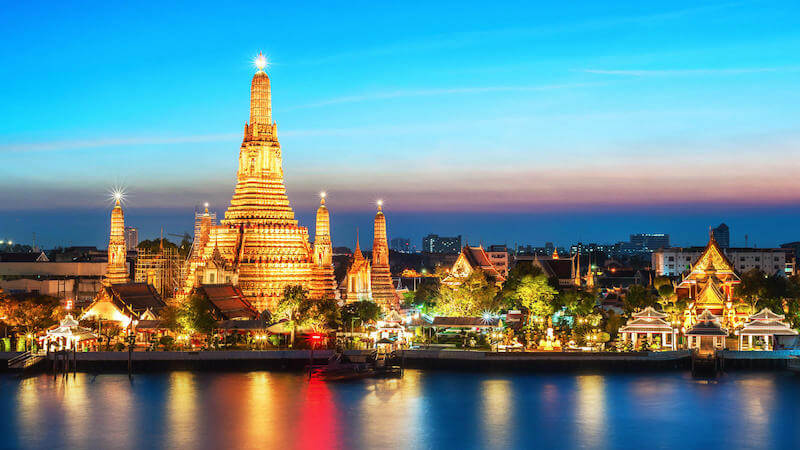 3. Overload on (good) apps
Whether you're backpacking or going for a long break, apps can really help get you where you want to go and it's all down to your handheld.
Visit Thailand is an official guide from the Tourist Authority of Thailand and can guide you to great nightlife, where to beach hang, and more.
BangkokGate is one for those trying to navigate the public transport of the city (the city is known for its traffic but this can help make it easier) and Thai Dictionary can be a real lifesaver when you're grappling for the right words.
But above all, download Wongnai—it's my secret for finding the best near you, though it is completely in Thai!
App tip: Wifi can be tricky to find in Thailand so grab a local SIM card as soon as you touch down—it will enable you to access your apps from anywhere with a much better rate than switching your home provider to international.
Just pop it in, unlock your phone if necessary, and you're good to go!
4. Nosh locally
You can't get better than Thai street food—Thom Yum Goong, coconut milk curry, rice porridge, the list never ends—and the great thing is that it's super cheap so there's no need to cut back on street food while travelling in Thailand on a budget.
From Bangkok to the Phi Phi Islands, you can use your Wongnai app to get good restaurants but I do suggest that you go off map for a wander at least once on your trip.
Why not discover the great eats of Bangkok at Victory Market, Chinatown, and the Ratchawat Market?
Meals are never going to cost you more than a handful of change, and the beer as well, so make it a habit to skip formal dining arrangements at least once a day—the stink beans insist!
Word to the wise: Mondays are street cleaning days in Bangkok, and you'll notice that like American hair salons, a lot of vendors are going to take Monday off for a bit of rest.
So don't plan a huge foodie day on a Monday, you'll be a little disappointed!
5. Book in advance
You can get a lot of great deals in Thailand, but as a tourist, there's always a nagging in the back of my mind that I'm not getting the best deal.
To combat that I always look for deals online before I even land in Bangkok to ensure that I experience the best of Thailand on a budget.
From excursion boating trips to guides, I like to get some of my budget vacation expenses prepaid, which also cuts down on how much cash I have to take with me when I go.
Scourge for great accommodation with a deal on a local daily guide, bikes you can rent on location, or even great recommendations for skydiving—it always saves me a bundle to be a little extra prepared.
Then I have a little extra to spend while I'm there!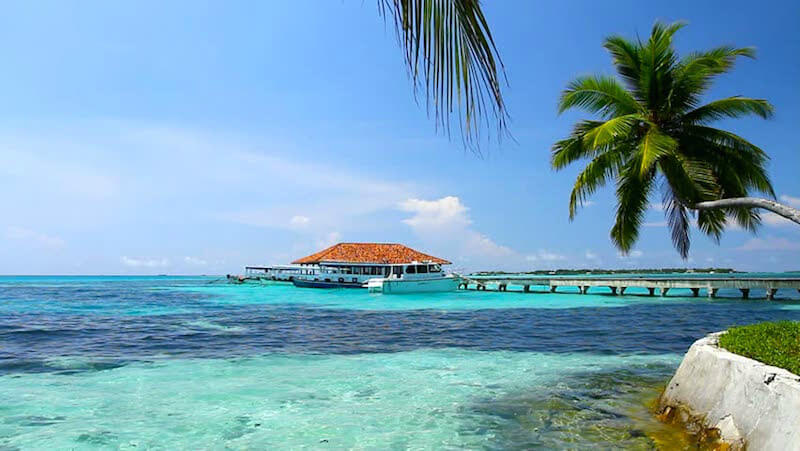 If it's your first time or your millionth, Thailand is one of the best holiday spots around.
It's as enchanting as the pictures suggest and it doesn't take as much to travel there as you think it would.
So what are you waiting for?
Take my tips into account and get to packing—it's time for a  Thai adventure!
Bon voyage!
If you want to learn how you can live, travel and earn a remote income in Thailand, click here and we'll send you our free eBook!
Scroll down for the best Thailand accommodation and flight recommendations…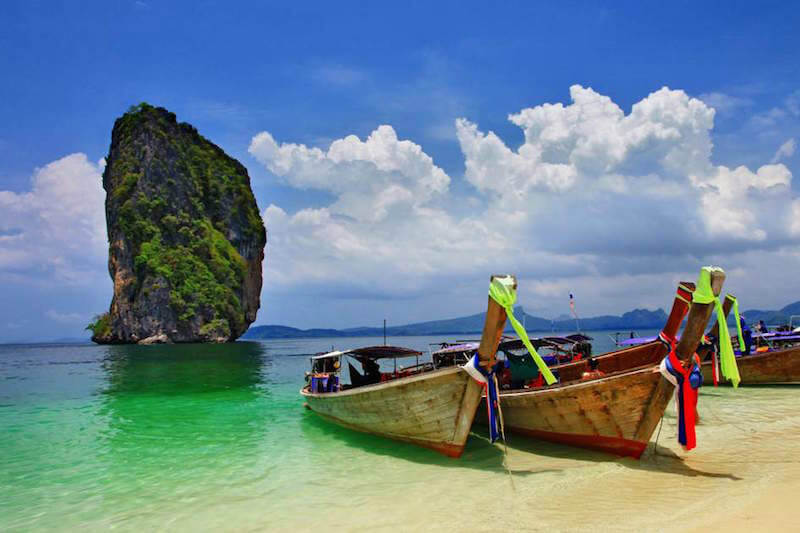 ---
Thailand Travel Resources
Thailand Accommodation:
Ready to pack your bags after reading all of these tips on how to travel to Thailand on a budget? Get prepared and book your Thailand accommodation now while it's fresh in your mind.
Thailand Flights:
If you are flying to Thailand, it is beneficial to use a flight compare site to find the cheapest flights. We recommend and use Cheapflights.com.
Click here to compare and book cheap flights to Thailand 
---
Now it's over to you reading this! Leave your answers in the comments section below…
Are you planning a trip to Thailand and looking for more tips on how to have the best time in Thailand on a budget? Leave your questions below and we'll help you out!
Have you already been and know some more great ways to experience Thailand on a budget? Let us know!