Visiting a festival in another country may be fun to learn about various cultures. There are so many options these days that you could spend the entire summer listening to live music in fascinating venues.
You've reached the right place if you're looking for the best music festivals around the world. We've compiled this perfect music festival bucket list based on our research and discovery of new festivals to attend.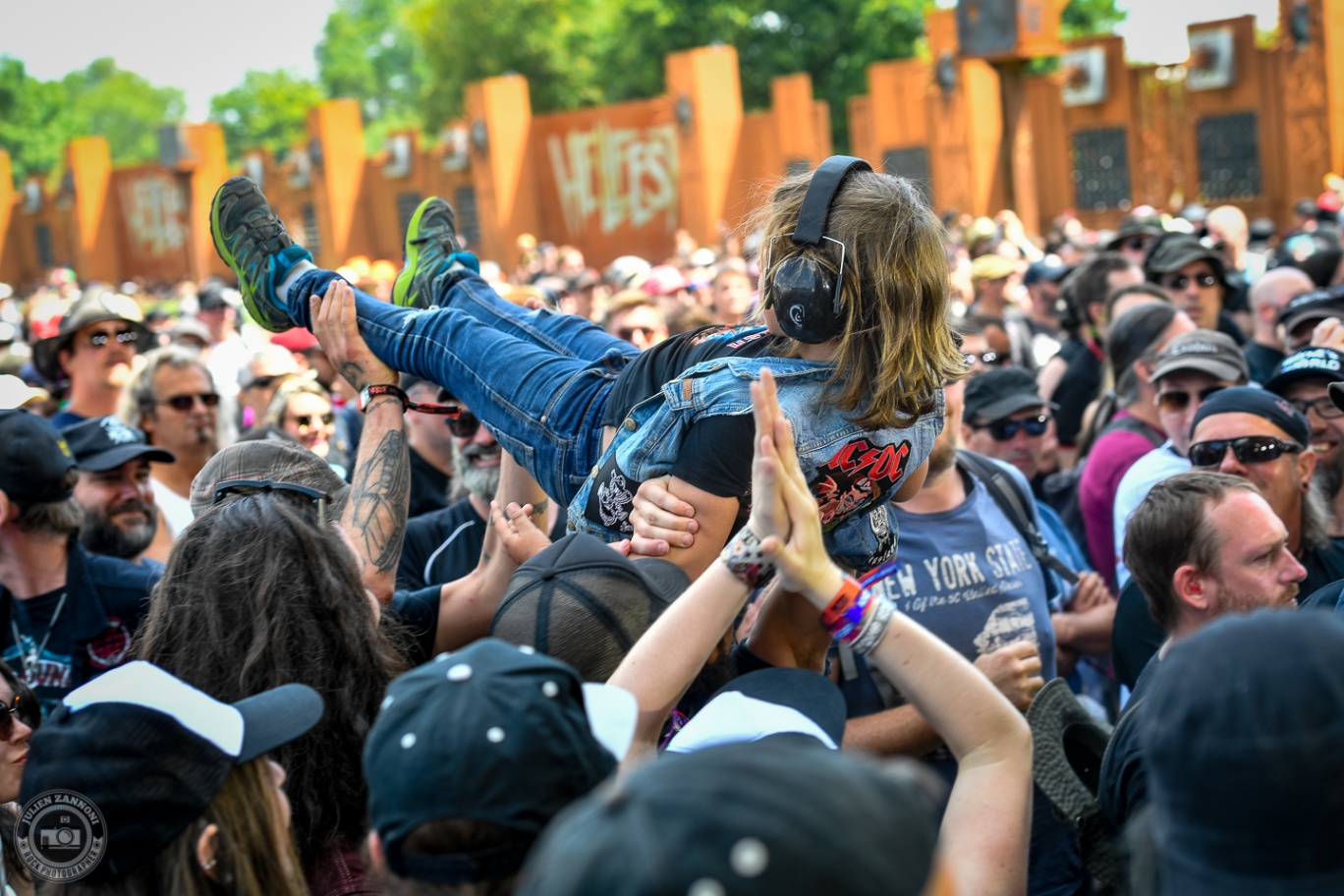 Coachella Valley Music & Arts Festival
The Coachella Valley Music and Arts Festival quickly established itself among the most talked-about global events. Coachella is a music and arts event every year at the Empire Polo Club in Indio, California, in the Coachella Valley of the Colorado Desert.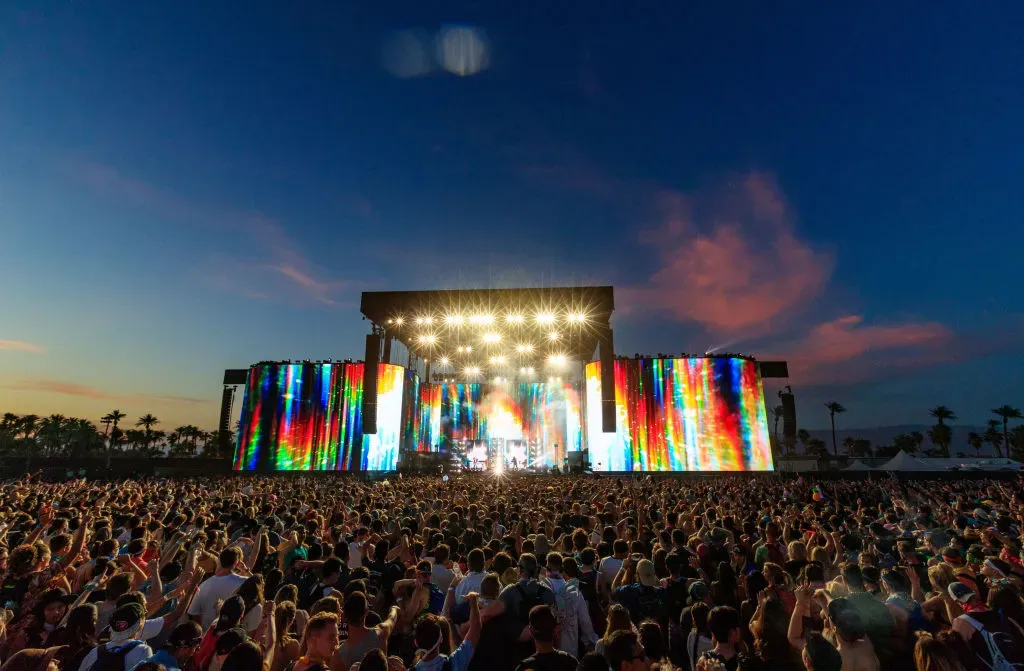 Musical performers from various genres, including indie, hip hop, rock, pop, and electronic dance music. Art installations and sculptures are also featured during the event. Several stages across the grounds present live music regularly. They also began allowing attendees to camp on the festival grounds in 2003, one of the festival's many expansions and improvements.
Coachella has been renowned for celebrity sightings in past years, to the point that street photographers, journalists, and paparazzi are vying for exclusives. At the event, Hollywood's who's who are invited to party and be seen, with eager fans and concert-goers wanting to meet their favorite stars in person.
Tomorrowland
Tomorrowland is on the bucket list of every dance music fan, and for a solid reason. Since 2005, Tomorrowland has been a Belgian electronic dance music event hosted in Boom, Flanders. The festival's initial edition was organized by Michiel Beers, Manu Beers, and ID&T.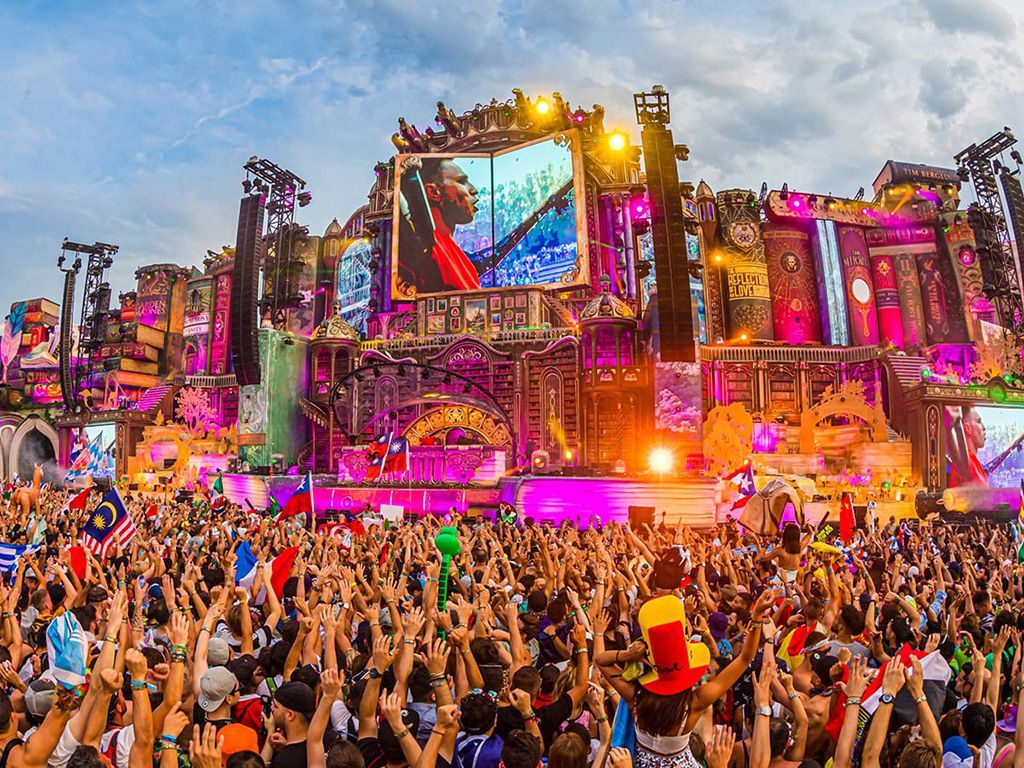 Tomorrowland constantly curates a collection of the top DJs in the dance music world, with a roster that includes hundreds of performers. David Guetta, Adam Beyer, Dimitri Vegas & Like Mike, Armin van Buuren, Tiesto, Afrojack, and Carl Cox are just a few of the artists that have played at Tomorrowland over the years.
The incredible, out-of-this-world stage shows are probably the most well-known feature of the Tomorrowland brand. The event boasts over ten massive stages to accommodate the hungry 400-performer roster, which changes every year. The Tomorrowland site also boasts a number of food businesses that provide a variety of international street cuisines and Belgian delicacies.
Glastonbury
Glastonbury is the most well-known music and performing arts event in the United Kingdom. Music fans go to its spiritual fields in Somerset because it embraces every genre throughout the music spectrum, from pop and rock to techno, minimal house, and full-throttle drum 'n' bass.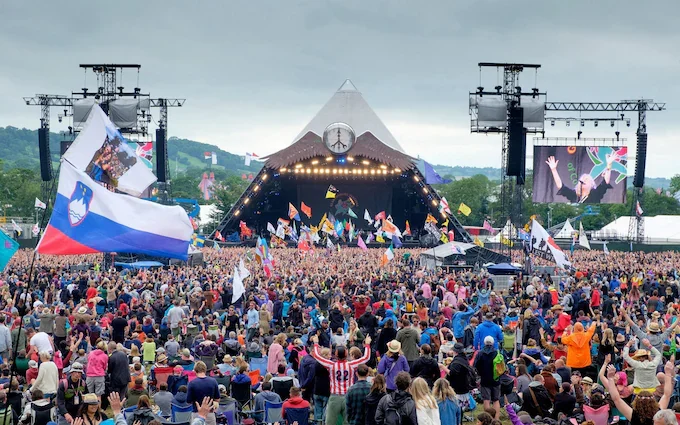 The festival is known for its massive headlining concerts on its legendary Pyramid Stage, which has previously hosted the Rolling Stones, Arctic Monkeys, Kanye West, and Radiohead. However, it's the other half of the event that gets the heartbeat beating.
Take a stroll through Shangri-La, the festival's nighttime zone, and you'll find yourself immersed in a fantasy world full of immersive theatre and antics. It is all set to the sounds of electronic music's best and brightest.
Dekmantel
Given the abundance of amazing electronic music festivals, we think Dekmantel is one worth mentioning. Dekmantel is an Amsterdam-based electronic music festival. The lush forest and grassy meadows of Amsterdamse Bos, a vast city park oasis smack dab in the middle of the city, provide a lovely backdrop for an electro event.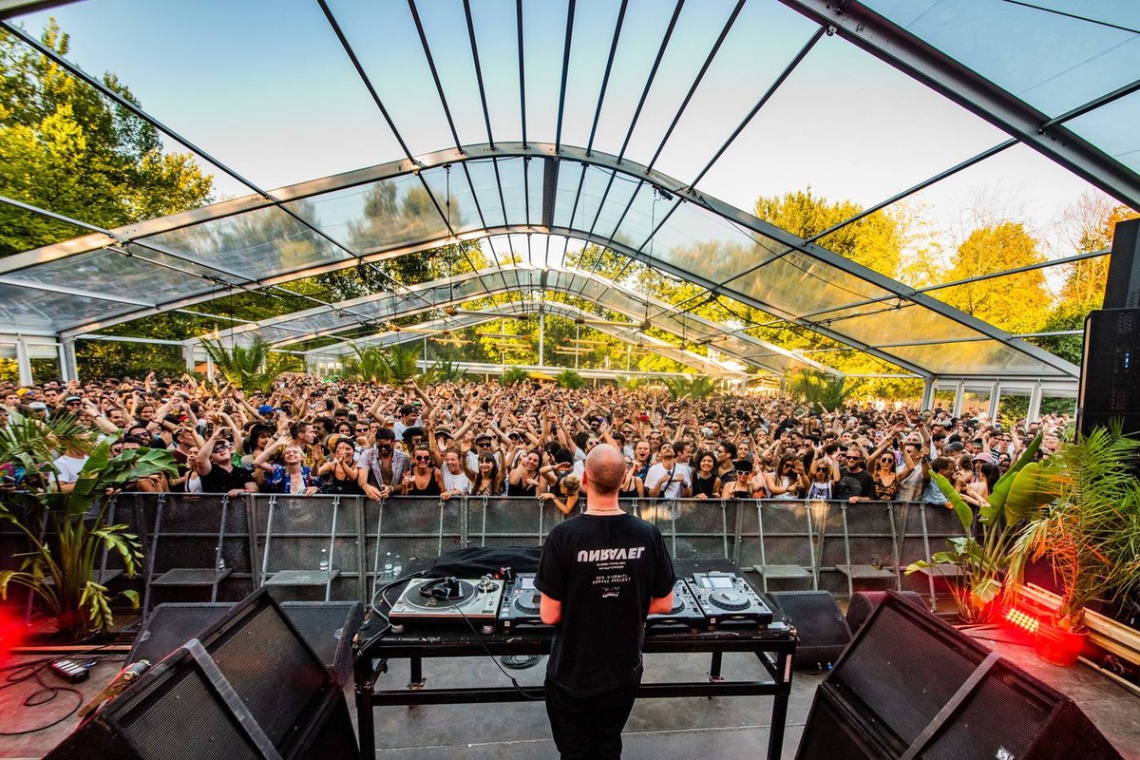 This cutting-edge festival brings together the most prominent performers in house, techno, and other genres each year. Many DJs see this event as their favorite because it encourages them to take risks and deviate from the norm.
Dekmantel has earned a reputation for dominating the creative and innovative space, making it one of the country's most prestigious events. This festival, which takes place across six stages in its huge venue, combines traditional outdoor festivities with high-quality music.
Let It Roll
Without a question, Let it Roll is the largest and most influential drum and bass music festival on the planet. Let It Roll's list, as the epicenter of the global drum and bass scene, features over 300 DJs and producers over eight stages, each with its own distinct flavor and mood.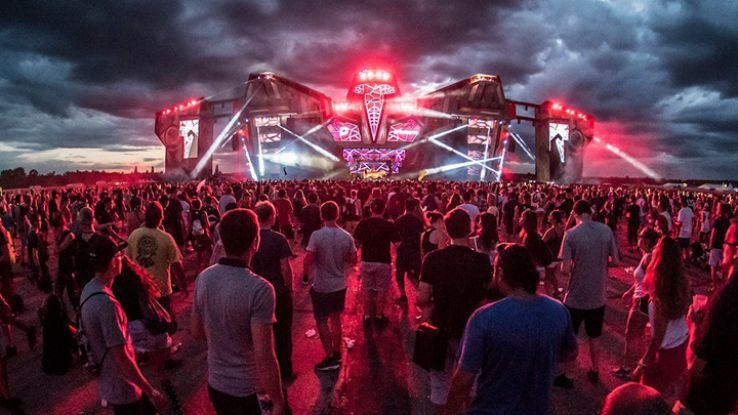 Let it Roll continues to outperform itself in terms of lineup year after year. Med School, Hospital Records, Critical Sound, and EatBrain are among the well-known drum and bass labels that invite their artists to perform on their sets. Camo & Krooked, Andy C, Sub Focus, Sigma, Dimension, and Loadstar are just a handful of the big names from previous years' lineups.
Let it Roll, held just outside of Prague, is all about unrivaled, enormous visual and musical production (especially the must-see opening ceremony), ensuring that it keeps its title as drum and bass' premier event year after year. You'll be dancing over three days with thousands of like-minded people to the finest sounds in the world at Let it Roll!
Primavera Sound
Primavera Sound is swiftly becoming one of the most mainstream music festivals in Barcelona. It's gaining a reputation for having one of Europe's most unique and forward-thinking ensembles. This is a music event for true music connoisseurs.
Primavera does not have a field in sight, as one might expect given the festival's location. It's in the Forum, a purpose-built outdoor area with no mud and nice views of the bands that are ideal for a festival. Primavera does not provide camping, hence you need to locate lodging somewhere in Barcelona.
The festival distinguishes itself from other big music festivals by remaining true to its original artistic concept, maintaining the same high standards and outstanding level of organization as previous years, and avoiding the use of more commercial bands. It has always focused on providing opportunities to watch both new and established independent bands as well as well-known musicians of many styles and genres.
Afro Nation
Afro Nation is an annual summer music festival that features Afrobeats, hip-hop, R&B, dancehall, amapiano, Afrohouse, and more on the picturesque Praia da Rocha beach, just south of Portimo. The magnificent beach, which is bordered by stunning red-rock cliffs, is one of the most renowned and liveliest in the Algarve, making it the best location for Afro Nation Portugal.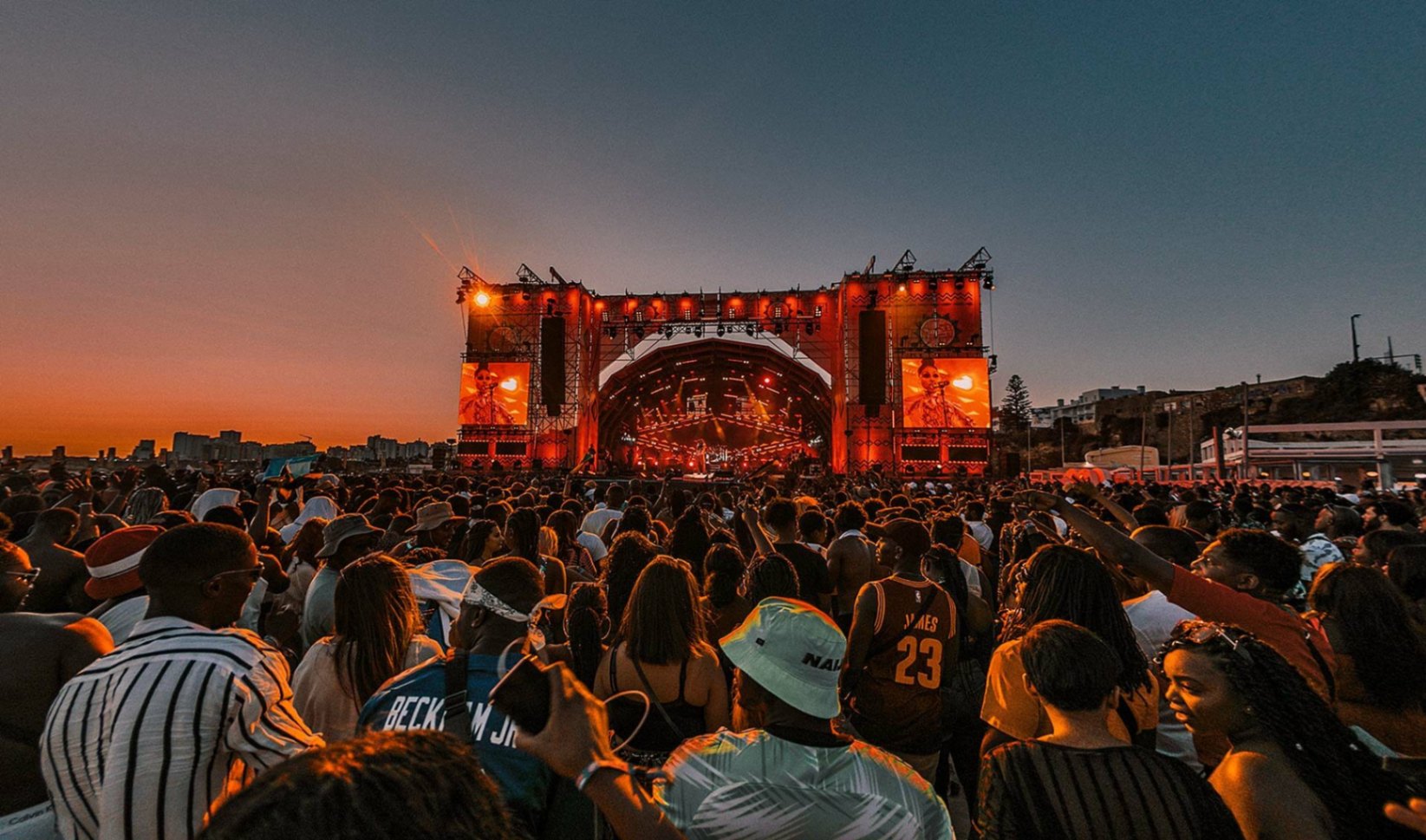 The festival was described as "Europe's Biggest Urban Music Beach Festival." Burna Boy, JHus, D'Banj, Teni, WizKid, Jidenna, and Davido were among the artists that brought the event to center stage, so it's no wonder that music fans from around the African Diaspora were eager to indulge themselves in front of a backdrop of crashing waves.
Afro Nation is excited to return to the warm shores of Portugal in the presence of some of the world's top performers after having to cancel two consecutive editions. It's the breakthrough Afrobeats fans have been waiting for, an experience they didn't even realize they needed until it happened.
Montreux Jazz
The Montreux Jazz Festival is the largest of its type in Switzerland, if not the entire globe. The festival takes place every summer in the lovely town of Montreux, which stands on the shore of Lake Geneva, and spans two weeks, bringing the finest of global music to one spot.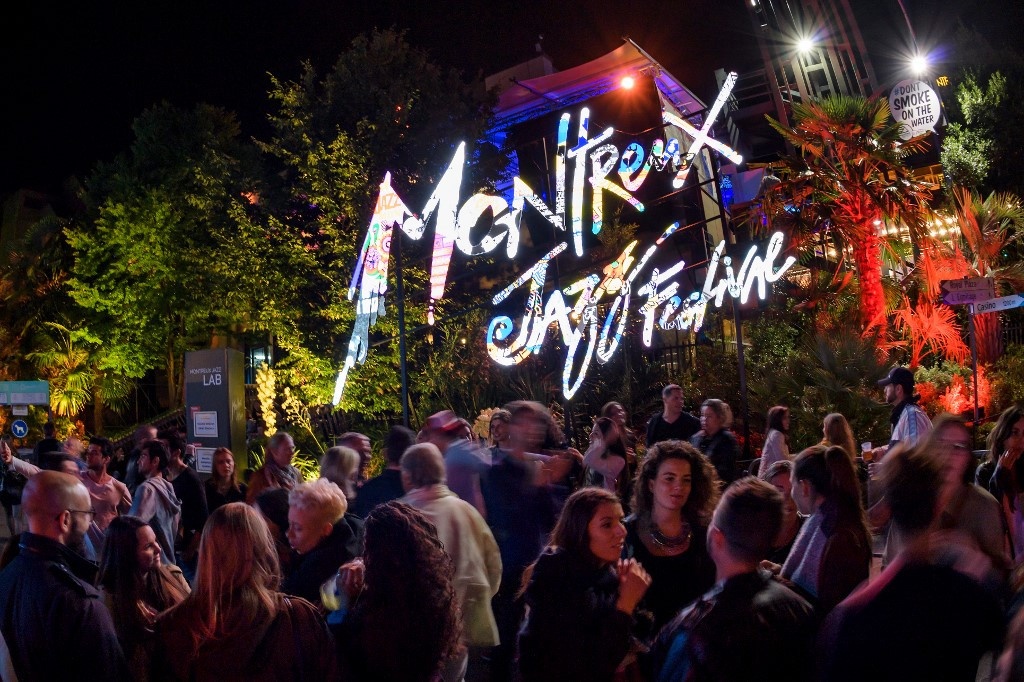 Montreux is a city that lives and breathes music. Queen and Freddie Mercury wrote and recorded the majority of their albums here, and Deep Purple's 'Smoke on the Water' was inspired by a fire that ripped through a Frank Zappa concert here. There are statues of some of history's greats strewn across the streets.
Montreux Jazz is far from a second-rate event. As you might expect, it started off as a jazz-only festival. However, during the span of the festival's 51 editions, the lineup has evolved, with B.B. King, Deep Purple, Santana, Miles Davis, and Status Quo among those who have performed.
Bilbao BBK Live
Bilbao BBK Live has the right mix of varied music, breathtaking scenery, and a laid-back vibe. It is intended for those who appreciate partying in mysterious settings like Mount Cobetas. As soon as you board the complimentary shuttle bus and begin ascending the mountain, you will be surrounded by breathtaking scenery.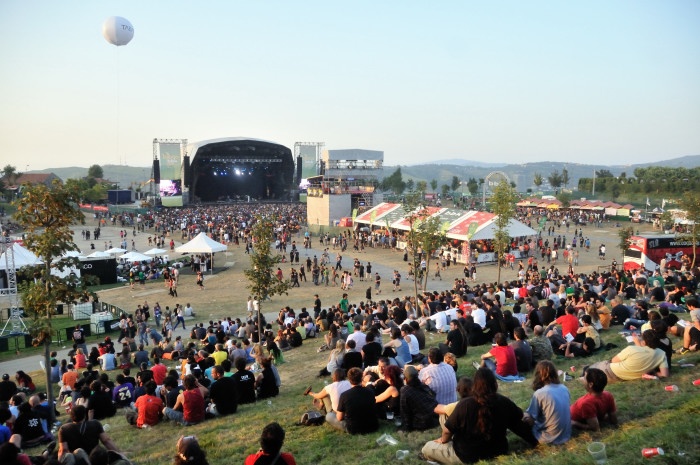 The festival began in 2006. Since then, goers have enjoyed their favorite artists in a pleasant atmosphere at Bilbao BBK Live. Many major acts have played at the Spanish event thus far, including Faith No More, Pearl Jam, Radiohead, The Cure, and Blondie.
Both camping and the festival field provide a splendid view of Bilbao. The San Mamés Stadium and other tourist sites may also be seen. Bilbao BBK Live also features a dedicated stage called Lasai where you can relax or dance while taking in the city's sunset.
Hellfest Open Air
Hellfest Open Air is one of 's leading rock, metal, and punk festivals, held in Clisson in western France. Because of its massive attendance, it is the most popular music festival in France. It's also one of the very first in the country.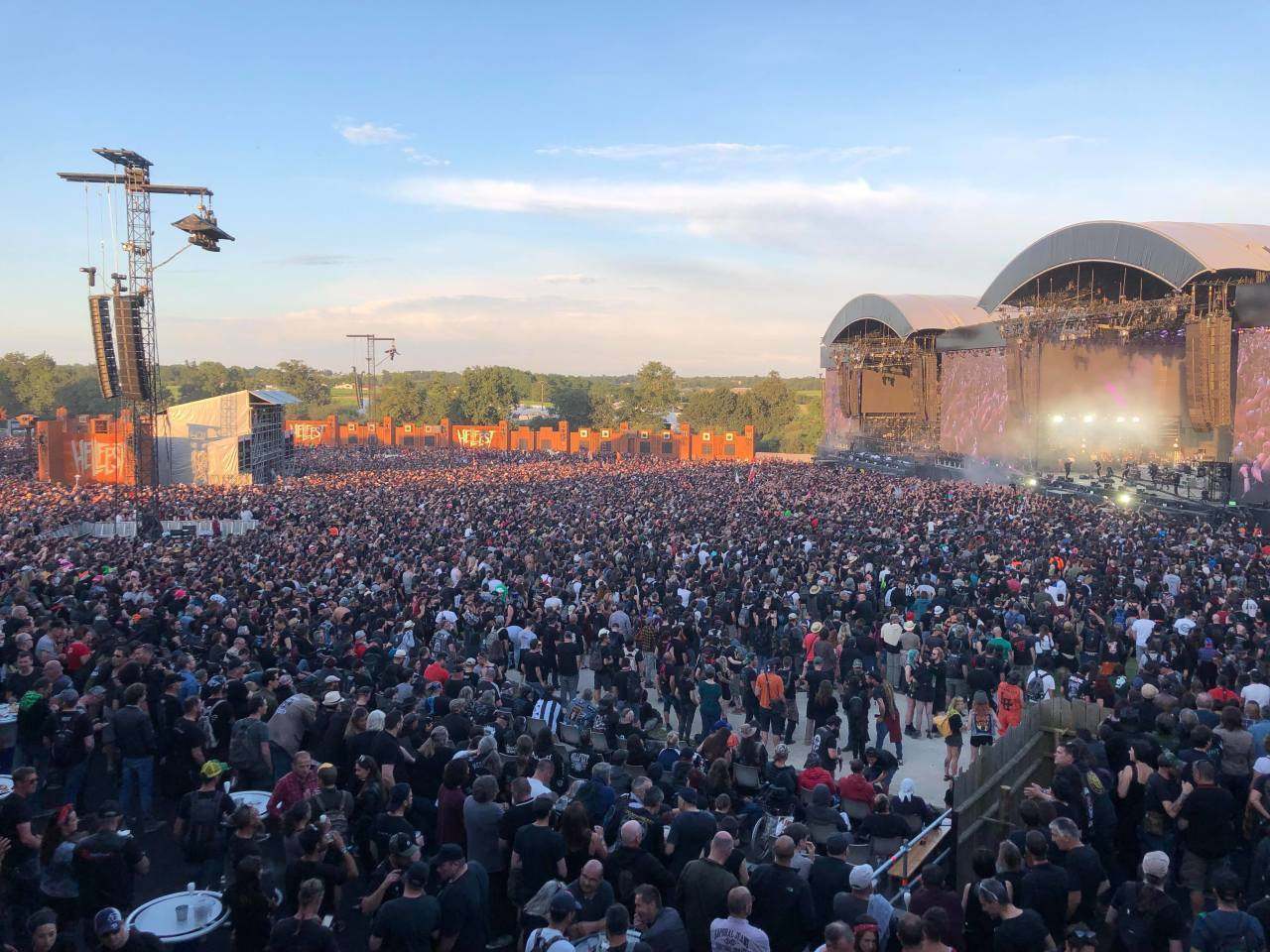 Expect nothing less than the scene's greatest and most thrilling bands over the course of three days. Hellfest Open Air is known for offering spectacular production, including face-melting pyrotechnics, musically loud speakers, and massive staging, much like the monstrous sounds on the lineup.
On the two main stages, the festival's programming is mainly concentrated on hard rock and metal, with each of the four other stages dedicated to a specific style such as death metal, doom metal, black metal, or stoner metal, allowing for the appearance of bands such as ZZ Top, Motörhead, Iron Maiden, Deep Purple, and KISS, as well as Slayer, Cannibal Corpse, Megadeth, Sepultura, or Anthrax.
Conclusion
The best music festivals in the world fulfill every expectation, taste, vibe, and passion. Will you be able to visit all 10 of the places listed above?
All of these music festivals guarantee a good time for attendees! Just make sure to prepare accordingly before going to a music festival as they are often several heavy days of dancing and partying.