Are you planning to visit Brisbane? If you are, then you're in for a great time and one of the best trips of your life. Brisbane is a great city perfect for both first-time and experienced travelers. However, there are some things you need to know before heading to this great city.
This article will provide helpful tips for tourists visiting Brisbane including information about transportation, weather, dining, and etiquette. Read on and remember these tips that will help you get around and make the most of your stay in Brisbane.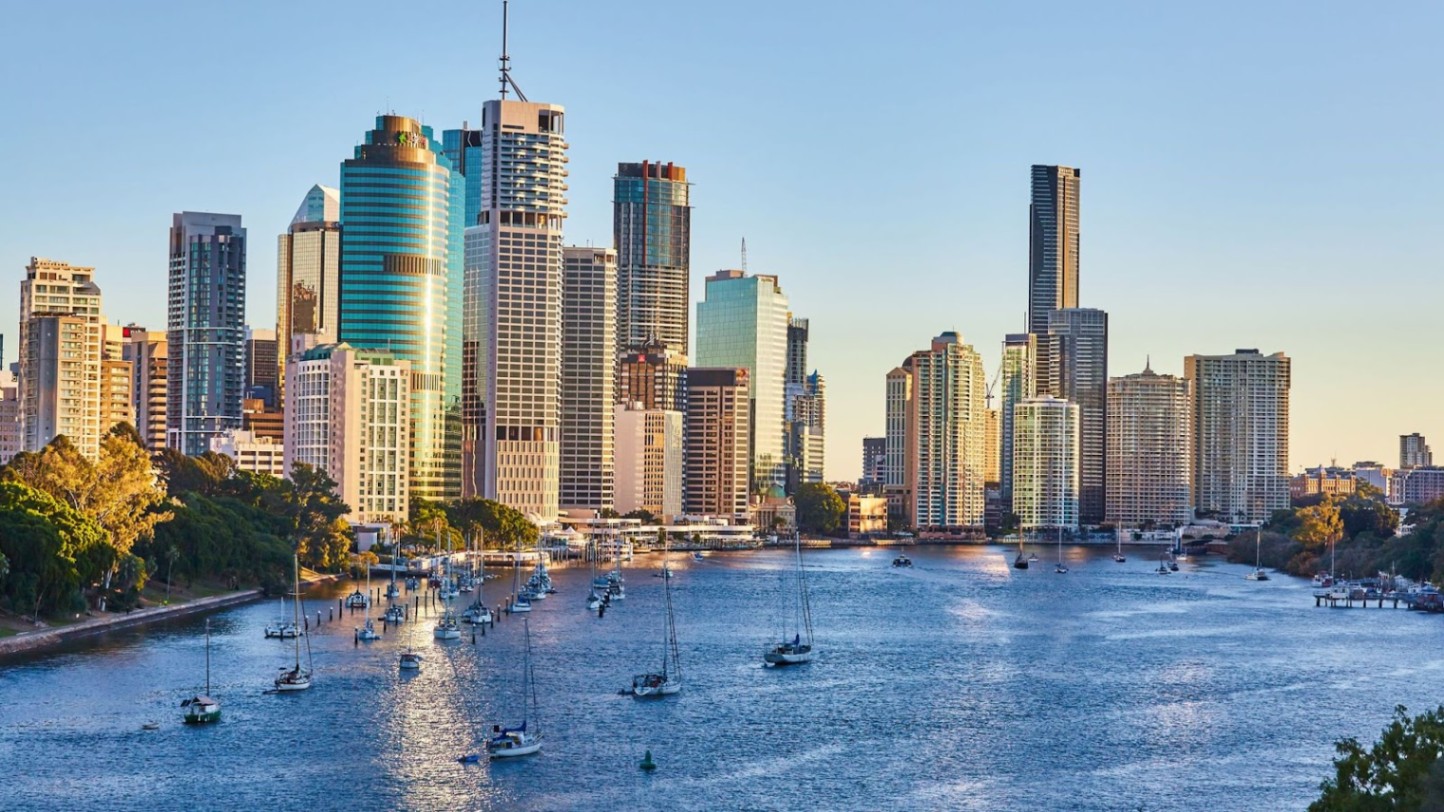 Getting Around the City Is Easy
Brisbane is a wonderful place with a great transport system. You should be aware of the different ways of getting around the city and the requirements for each mode of transportation. Upon landing at Brisbane Airport, you can ride the city-bound Airtrain services, which depart every 15 to 30 minutes.
Remember to book your tickets online in advance to take advantage of the USD 20 price per ticket. Stops include Central and Roma Street in the city center, the iconic South Bank, and the party-filled Fortitude Valley. Unlike other urban areas, you don't need a car to comfortably get around the city.
TransLink, the city's network of buses, trains, and ferries, will take you anywhere you want to go, including all major city attractions, dining scenes, and nightlife capitals. Save up to 30% when you buy a reloadable Go Card, which you can electronically top-up. You can get one at station ticket machines and 7-Eleven stores.
There Are Great Sights and Scenery to Enjoy
As the capital of Queensland, one of the largest Australian states, Brisbane has a lot of great attractions that will surely take your breath away. Close to two world-class beaches—the Sunshine Coast up north and the Gold Coast down south—Brisbane offers many options for weekend beach getaways.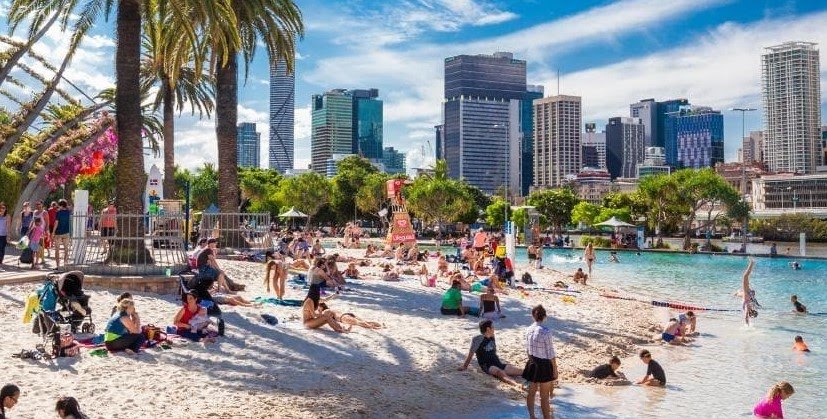 If you're not a beach person, you can always enjoy the mountains, such as Glass House Mountains, Tambourine Mountains, and Lamington National Park. You can also head to quaint towns, like Maleny, Mt. Nebo, Stanthorpe, or fall in love with islands like Fraser, Stradbroke, Bribie, and Moreton.
However, you don't have to go any further because the city's suburbs are filled with parks where you can go out for walks, picnics, and sightseeing. You can walk, bike, or take a ferry to the New Farm Park, the QUT Gardens Park, South Bank Parklands, and Roma Street Parklands, to name a few. You will love places with special play equipment and coin-operated barbecues if you have little ones.
Brisbane's Weather Is Hot and Humid
Brisbane's subtropical climate means that winter is nothing compared to the chilly winters of the West. You will make do with light jackets or sweaters during winter months.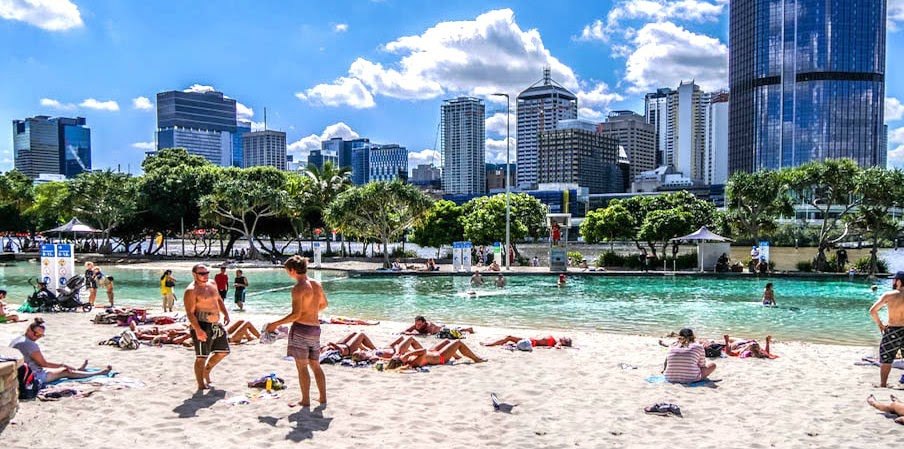 The Queensland sun is intense, so be sure to stock up on a great sunscreen for your skin and bring sunglasses to protect your eyes. Locals can be seen wearing a rash guard or sunsuit, so pack some of these in addition to your bikinis and swimwear.
During the rainy months, floods and violent storms are part of life in Brisbane. Make sure to heed advice from local authorities and pay attention to warnings to guide your trip and keep you safe. Don't underestimate the climate in Australia.
Bring Light and Breezy Clothes
Given the hot and humid climate all year round, bring loose and breathable clothing made of fabrics such as linen and cotton. Pack some shorts, t-shirts, and flip-flops to wear during daytime strolling and sightseeing activities.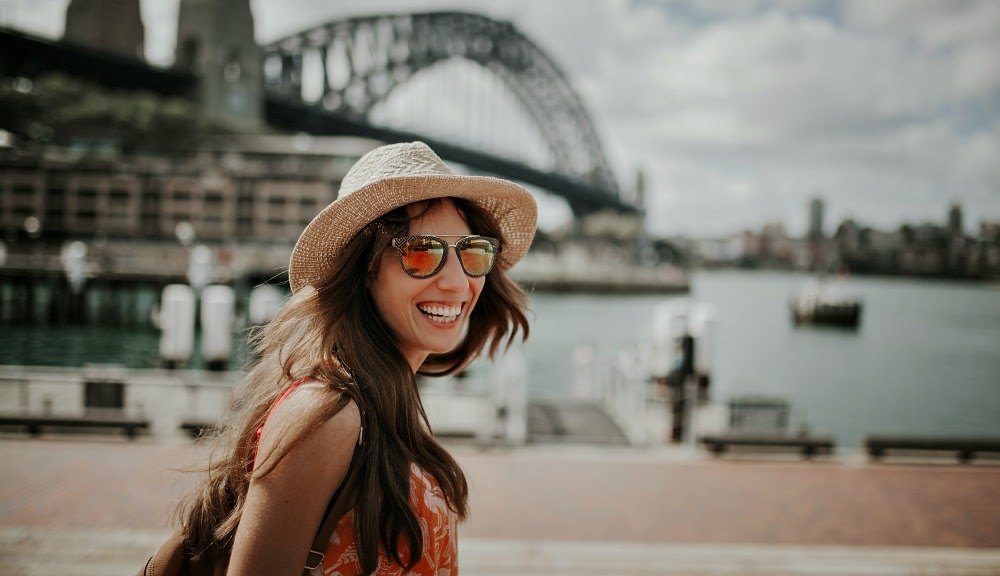 However, this doesn't mean that you can't dress up in Brisbane! Pair some jeans or chinos with collared shirts and jackets, or pick out a nice and flowy evening dress when going out for dinner at high-end restaurants and bars in the city.
For ladies, maxi or cocktail dresses are the usual out-on-the-town getup. Long sleeves made of light materials will also help keep you cool while protecting yourself from the sun.
Tipping Is Not Customary
Tipping is not customary anywhere in Australia–locals do not tip anyone for anything. However, if you would like to offer a tip as a gesture of gratitude for good service, a 10% tip of your total bill is more than enough and will be greatly appreciated.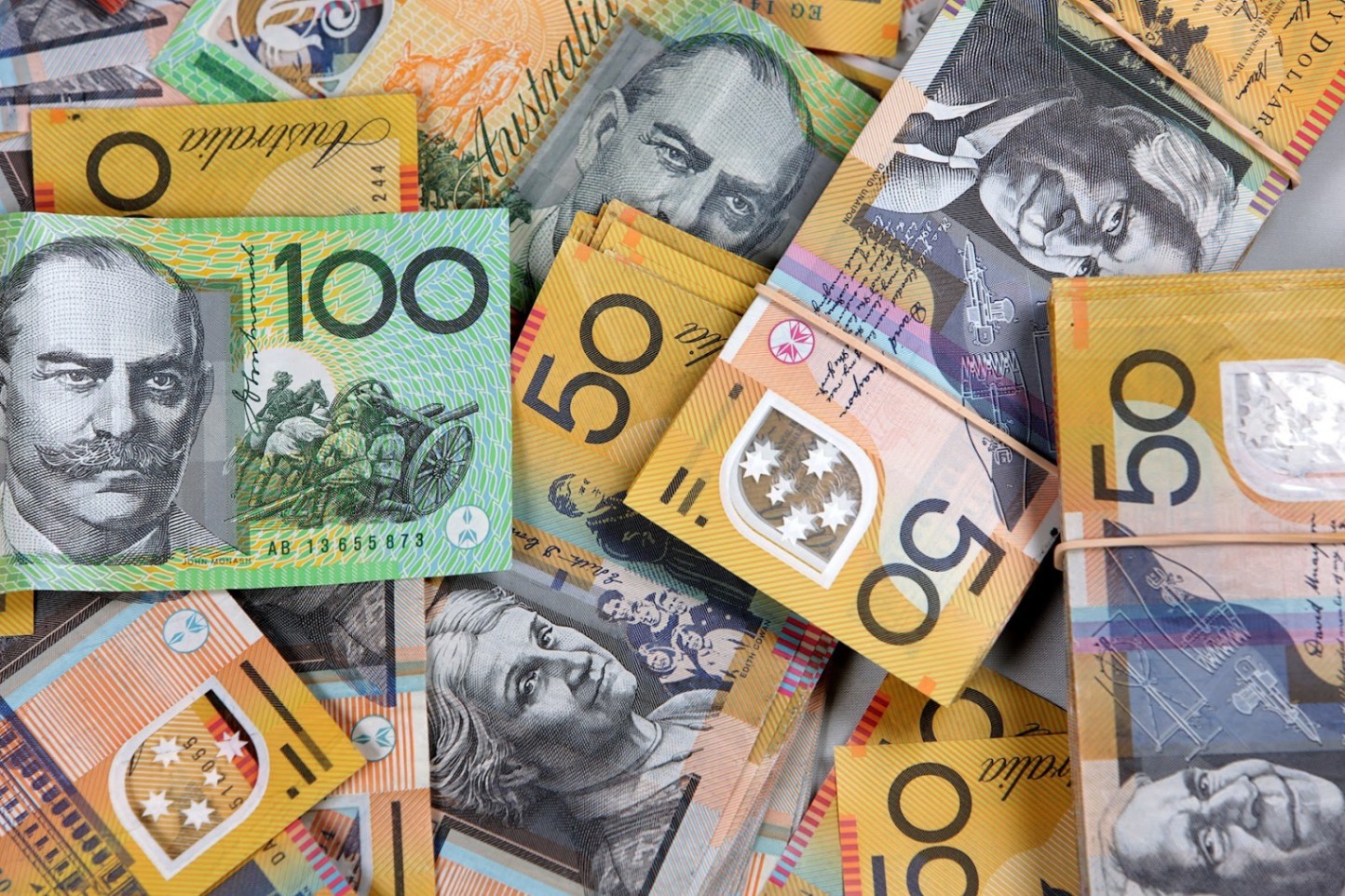 The Australian Dollar is the official currency in Brisbane. Banknotes come in denominations of 5, 10, 20, 50, and 100 dollars, while coins come in 5, 10, 20, 50 cents, and one and two dollars.
Most ATMs in the city accept major foreign debit cards, so you don't have to worry about exchanging your currency. As when traveling anywhere, make sure to be aware of your surroundings when using an ATM and do not let anyone see your PIN code.
Early Birds Get to Eat While Late Risers Get None
Expect the operating hours for establishments in Brisbane to be a little provincial. Cafes can flip their signs to close as early as 2:30 in the afternoon, which isn't great for late lunchers and afternoon coffee drinkers.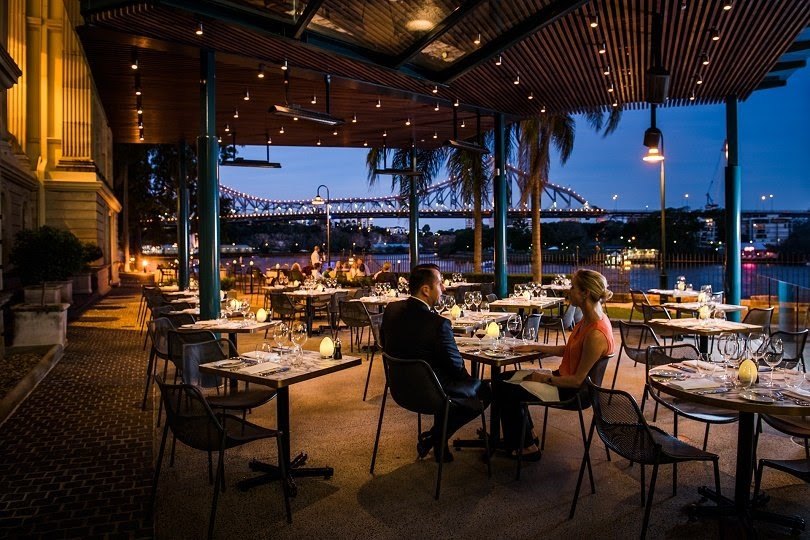 However, don't fret because specialty coffee joints such as Campos Coffee and Blackstar Coffee Roasters have slightly longer opening hours. There are also espresso bars that run 24/7, but you will have to dig deeper to find them. When it comes to dinner, restaurants can close as early as 8:30 in the evening.
Be sure to schedule your meals if you are dining out and research restaurants' opening and closing times. Call the restaurant to check if you will need a reservation or dine early to avoid going to bed starved!
There Is Etiquette to Follow
Brisbanites, the locals in Brisbane, are typically a friendly and laidback group. They are far from an impersonal and distant culture, so be sure to keep the vibe warm and jolly when visiting.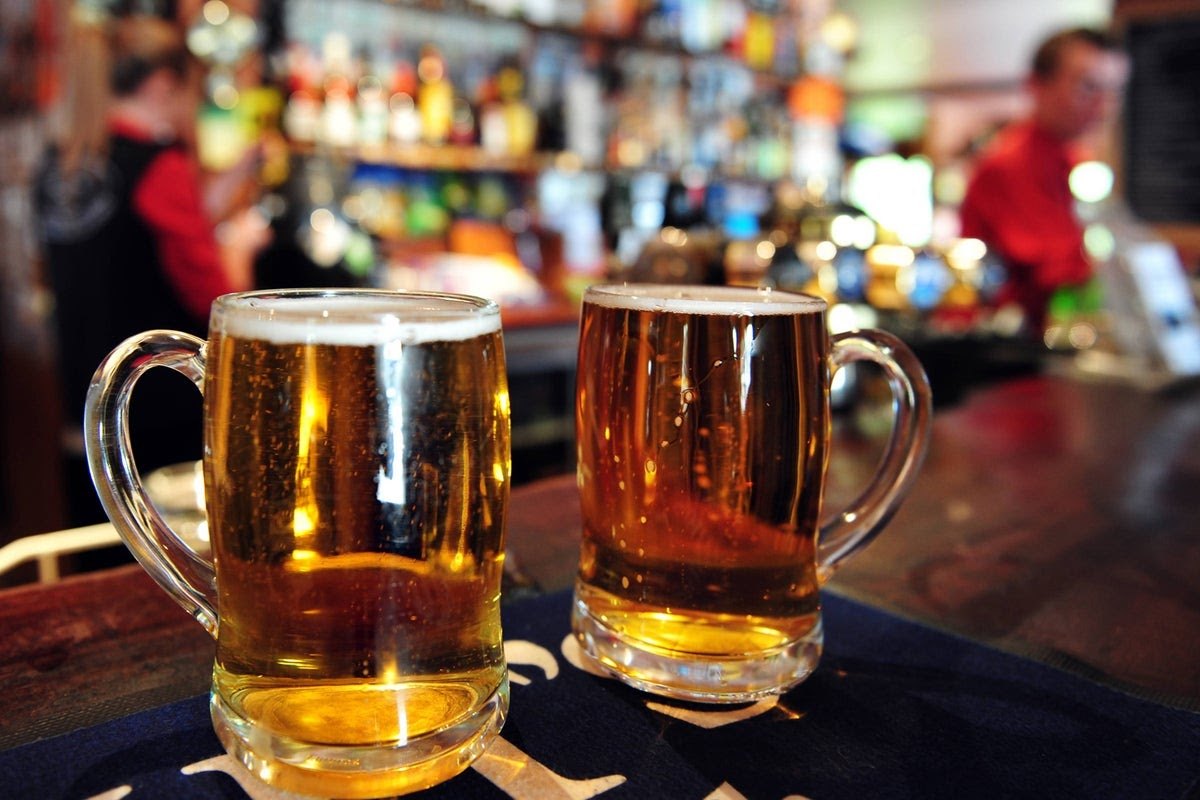 A smile, wave, or polite "hi," "please," or "thank you" with the reception, waitstaff, security, drivers, shopkeepers, and market stallholders will go a long way. It is customary to thank the driver and wave before you jump off when riding buses.
If you are drinking beer with friends, participate in "shouting." This means buying a round of drinks for everyone you are with. If someone shouts at you, be sure to shout back. Leaving just before your turn to shout is not seen in good taste.
Treat Yourself to Amazing Local Cuisine
Apart from the great scenery and activities you can enjoy, don't leave Brisbane without trying their delectable local dishes. These include gnocchi with pork and fennel sausage that you can pair with a glass of wine, the ridiculously great flavored wings, and tonkatsu ramen with a twist.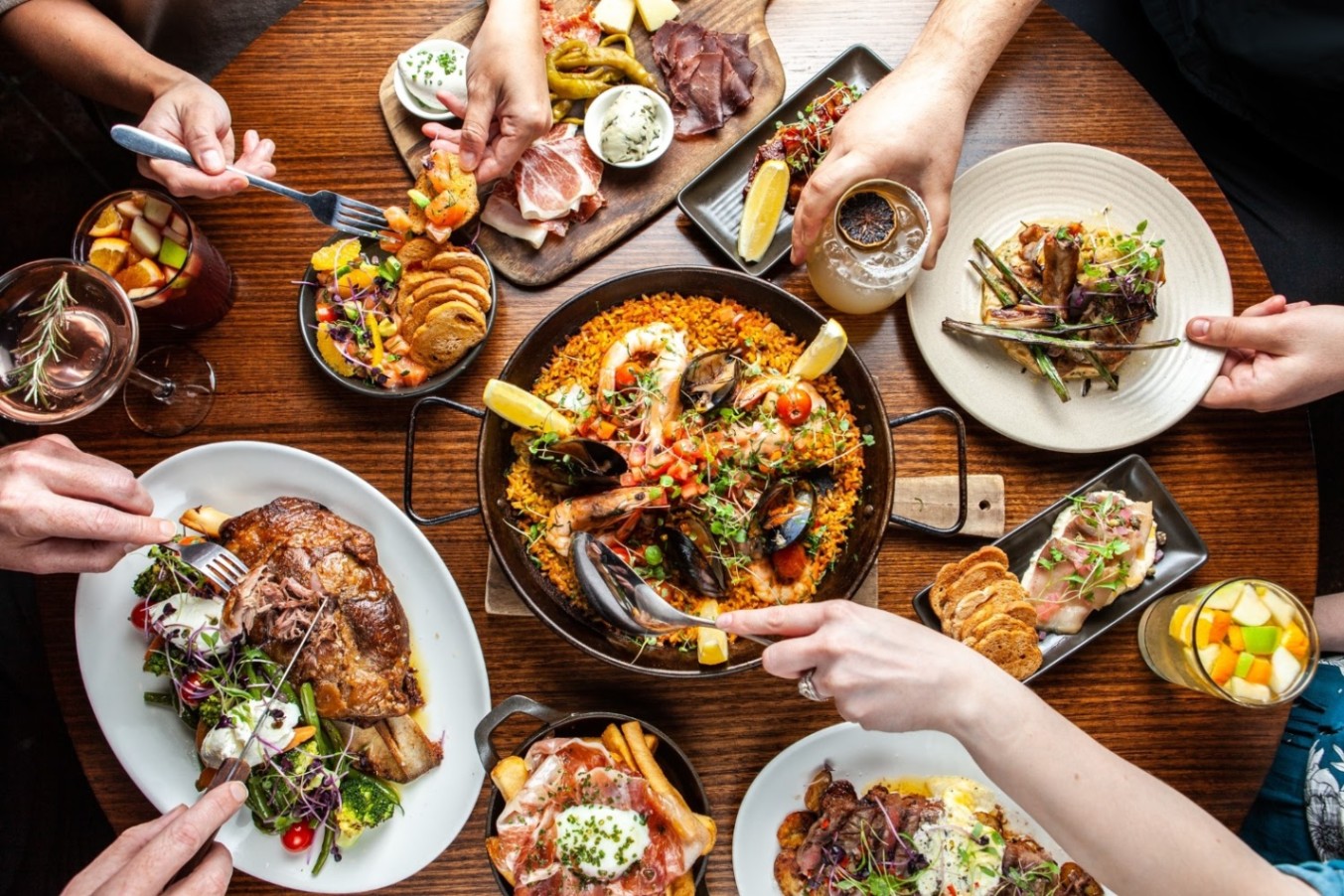 A cult favorite for both locals and tourists is any of Ze Pickle's burgers, which are best eaten with sweet potato fries and a beer. Be sure to grab a bit of the famous Kentucky Fried Duck, sand crab lasagne, and lamb shoulder.
Treat your sweet tooth to a serving of the Campari sherbet and curds and whey ice cream, as well as the bombe, a modern classic that is made of white parfait, strawberry sorbet, and toasted meringue.
Be Careful Where You Smoke
Brisbane is largely an anti-smoking city, so be sure to only smoke in designated areas. Never light up in public places and public transport vehicles unless you want to get the stink eye or have people come up to you to tell you to stop.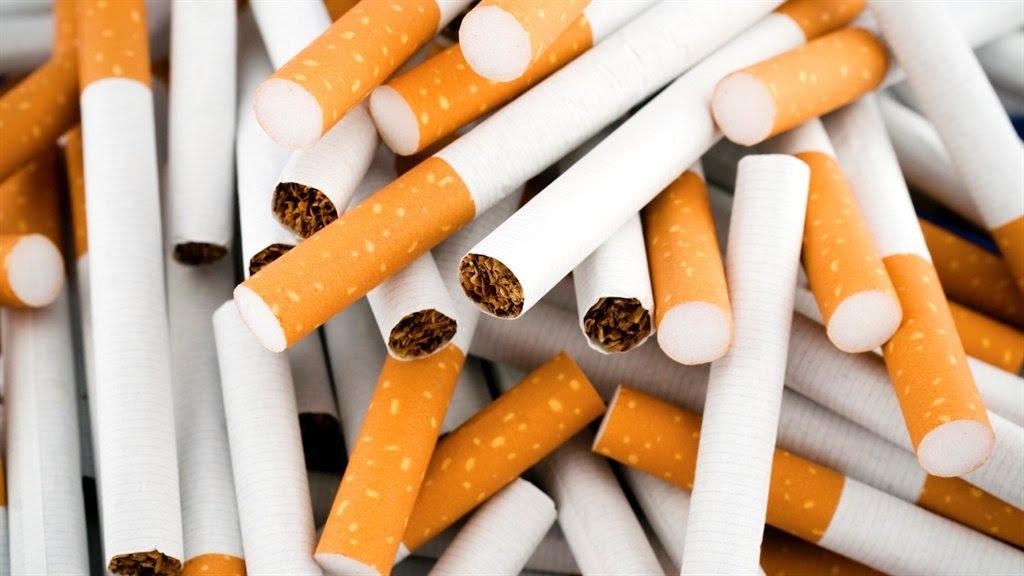 If you are in an enclosed space, ask around before smoking unless others are already smoking. The ban does not include residential areas and privately-owned backyards, roads, car parks, and picnic areas.
Smoking is not allowed at children's outdoor playground equipment, patrolled beaches, outdoor dining areas, public swimming facilities, skate parks, outdoor pedestrian malls, and non-residential building entrances. Major events will have a nominated outdoor smoking area, so look for that area if you want to take a puff.
Take a Side Tide Trip to Straddie
If you want to enjoy the beach but avoid the crowds, try heading to North Stradbroke Island, better known as Straddie Island.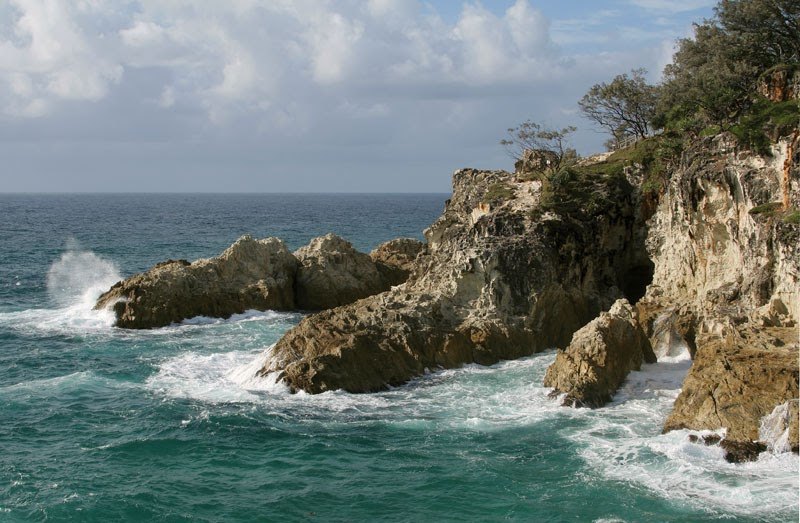 To get there, take an early morning ferry ride to seize the day. If you want to stay for a few nights, book a local bed and breakfast, hotel, or campground that suits your liking.
When visiting mid-December to late January, expect that accommodations and ferry rides will book out easily, so be sure to book ahead of time.
Conclusion
Brisbane is a truly captivating city that you will fall in love with. Filled with great people, food, and scenery, you will surely keep coming back to this place.
So what are you waiting for? Pack your bags and hit the road to enjoy the trip of a lifetime! Just remember these tips for a happy and stress-free trip in Brisbane. Travel happily, safely, and responsibly.