Humans have long been intrigued by the whales' complex curiosity and entertained by their elegant dances and joyful songs. Whale watching is a fun and enjoyable experience where humans can interact and watch the marvelous whale species during their migration.
These migration patterns of different whale species provide seasonal opportunities for humans worldwide to spot whales. Read on and discover the top ten places in the world for whale watching and plan your next trip to catch a glimpse at these spectacular creatures.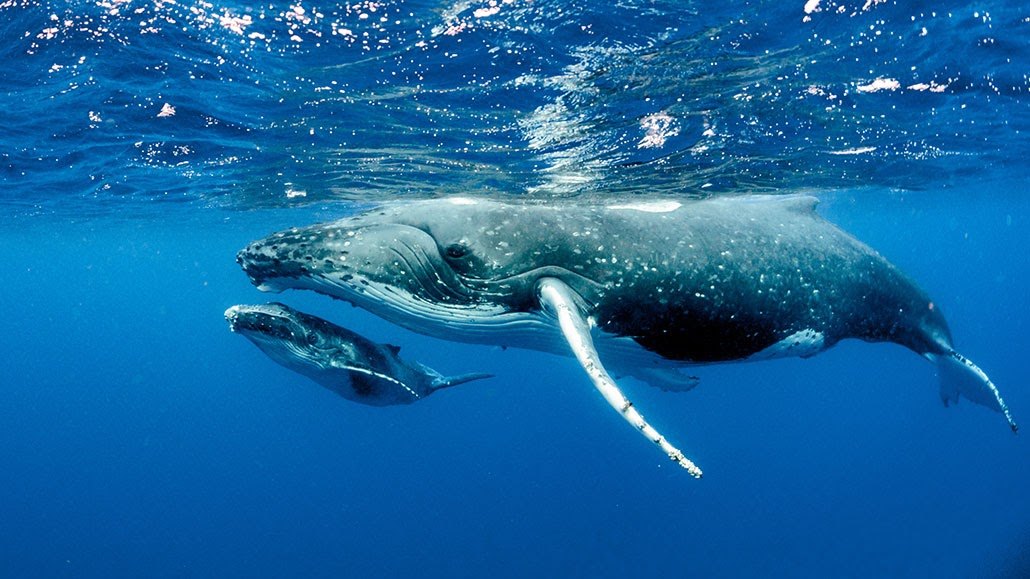 Baja California Sur, Mexico
Baja California's Sea of Cortez, also known as the World's Aquarium, is famous for hosting blue whales, humpbacks, and gray whales, as well as colorful fish, sea turtles, and dolphins. Singing humpback whales can be seen from December through February. These whales love to put on a show for those on the water and beach.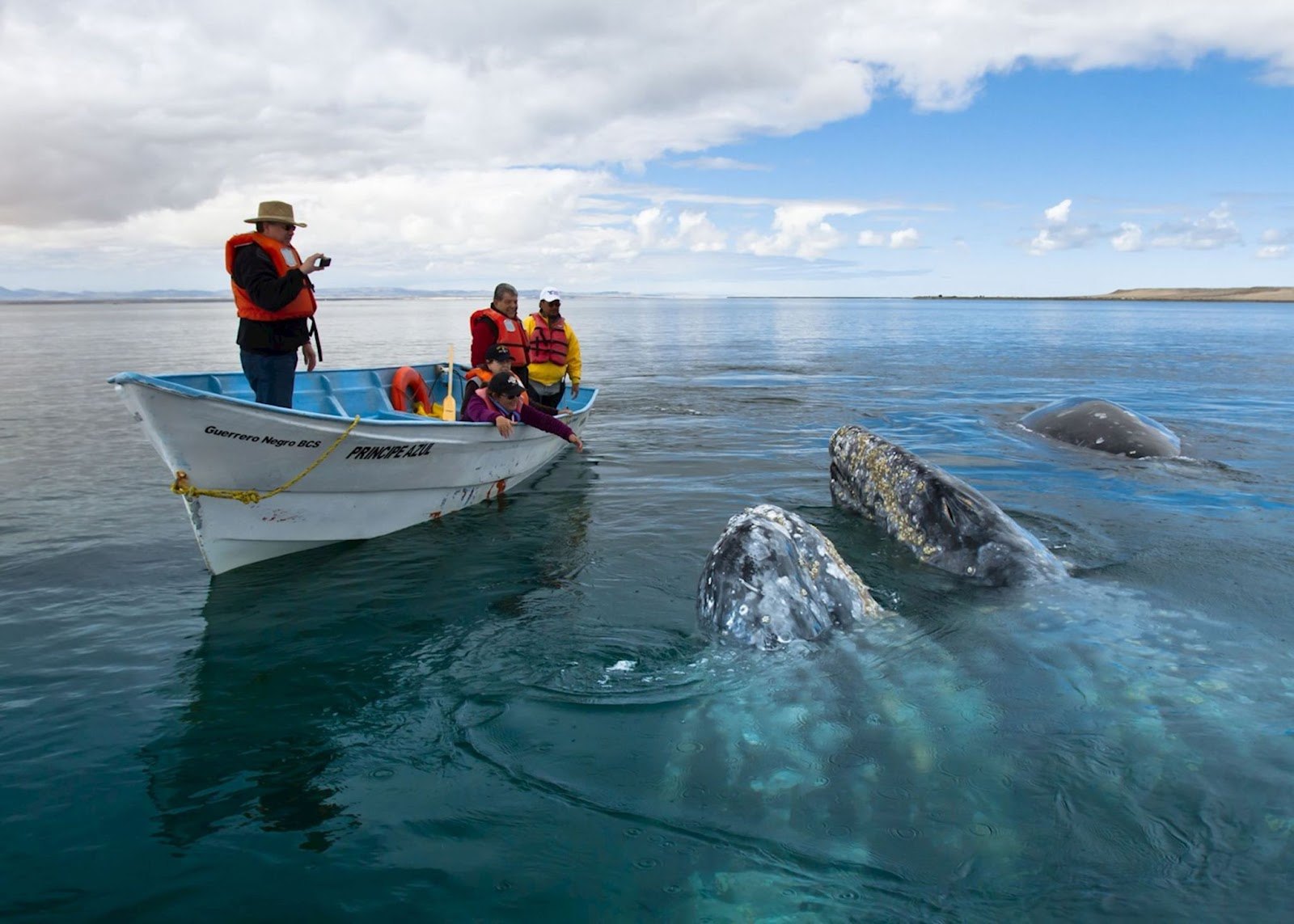 Gray whales travel to Baja, California, for its nutrient-rich water and protected waters in the calving lagoons. As a fun fact, there are only three places where gray whales give birth and are all found in the Baja Peninsula: Magdalena Bay, Laguna Ojo de Liebre, and San Ignacio Lagoon.
Other species of whale, such as humpbacks, blue whales, and whale sharks, are also migrating to the Sea of Cortez. During gray whale season, weather is ideal for tourists and whale watchers. Baja's gray whale season is a unique and fun experience, both for the whales and watchers.
Maui, Hawaii
During the winter season between November and April, visitors get the chance to see Hawaii's official marine animal, the kohola or humpback whale, as it migrates from the Northern Pacific. These species, often seen breaching, tail lobbing, and sky hopping, are declining in numbers. There are only about 800 left on the central coast.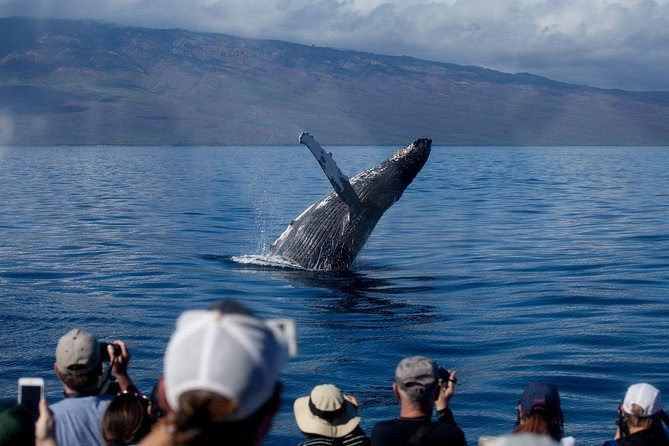 Clear waters surrounding Maui Island provide visibility of at least 100 feet below the surface. Watering holes that are famous for whale watchers are off the shores of Kihei, Lahaina, Ka'anapali, and Wailea.
Guided boat tours are the best way to experience the Maui whale season. Visitors can watch the humpbacks breach and nurse their young off the coasts up close. Guests can enjoy listening to the humpback whale songs that can be heard from 12 miles away while they are snorkeling, swimming, or just watching from the boat or shore.
Hermanus, South Africa
Called the Riviera of the South, Hermanus in Walker Bay's shallow waters attract the majestic Southern right whale from June to November. The World Wildlife Fund recognizes it as one of the 12 best whale-watching destinations in the world!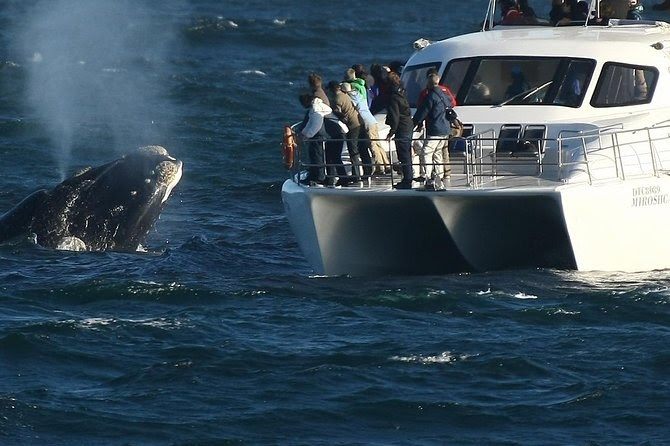 The annual Hermanus Whale Festival, which takes place every late September through early October, commemorates these magnificent whale species through an eco-art festival attended by 130,000 people.
Visitors do not need to ride a boat for whale watching because they can easily spot whales on the coast from the 7-mile coastal walkway that is equipped with telescopes and benches. Whales can come as close as five meters from shore. One of the best locations for whale-watching in Hermanus is Siever's Point, where you can see whales frolicking.
Big Sur, California
Due to its sheltered bays and rich feeding grounds, the rugged Big Sur coastline guarantees spectacular and majestic whale watching opportunities. Gray, humpback, and blue whales can be seen here, each with their own migration patterns. The rare dwarf sperm whale also frequents the area.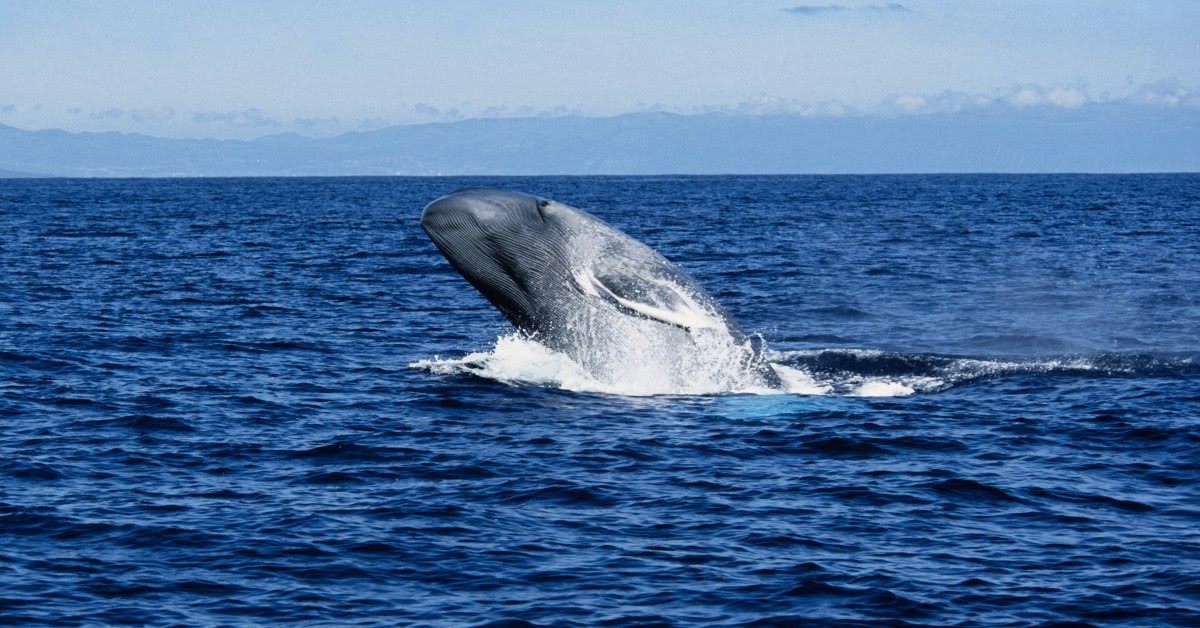 The gray whales pass by the area twice a year but are easily seen between February through April when they travel close to the shore to protect their young from killer whales and sharks.
Meanwhile, the 70 – 90 feet blue whales can be spotted from June to October. Humpback whales can be seen from late April to early December.
Galle, Sri Lanka
Sri Lanka has finally appeared on the radar for whale watchers thanks to British marine biologist Charles Anderson, who proposed that there was an annual migration of sperm and blue whales between the Arabian Sea and the Bay of Bengal. Just off the Dondra Point, the 1-kilometer deep waters serve as an ideal playground for the whales.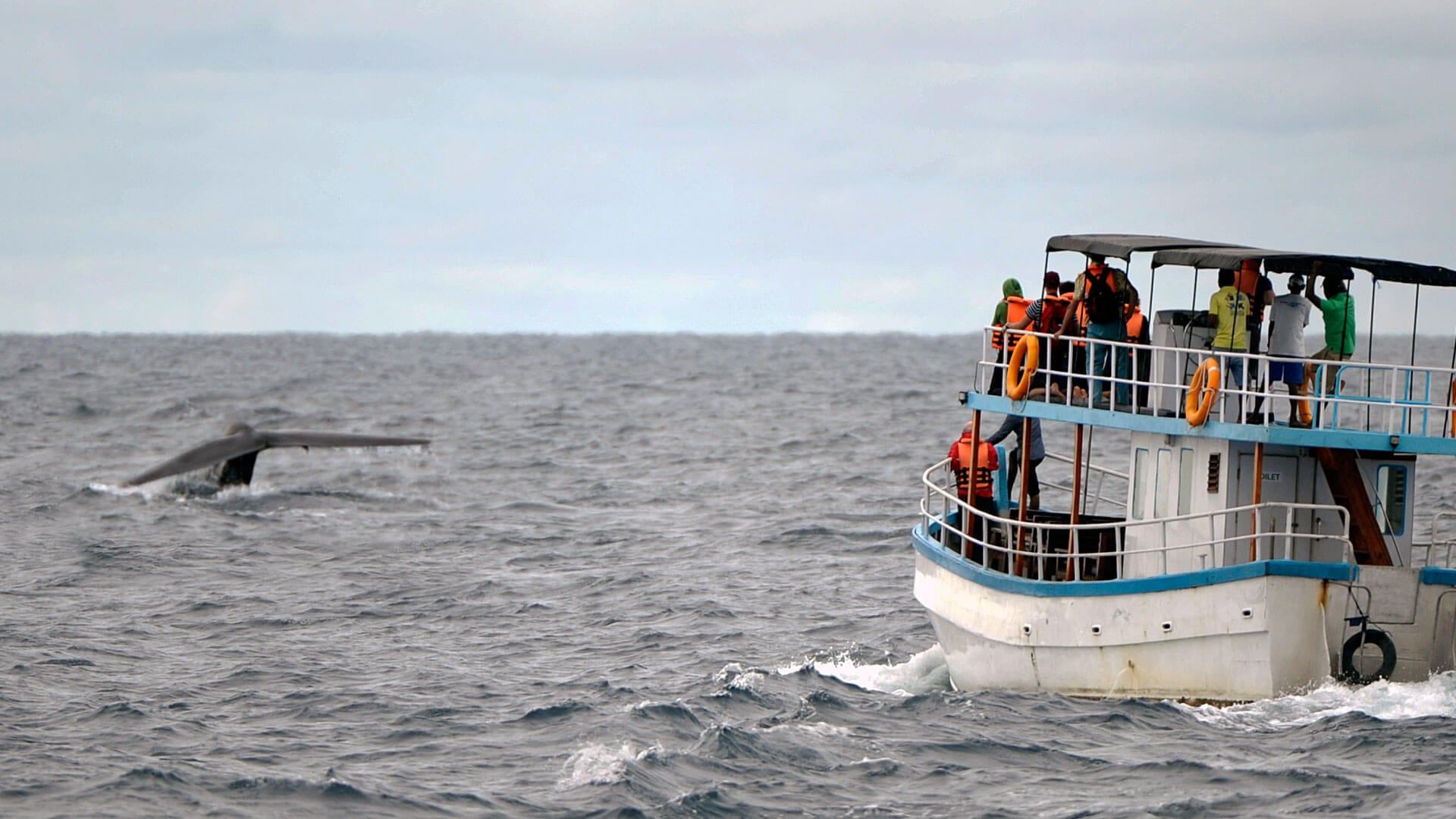 The best time to go to Sri Lanka for whale watching is between late November through mid-April, with February through March being the best time to catch the blue whales. These blue whales prey on the tiny critters called krills.
The southern coast of Galle is perfect for whale watching because of its narrow continental shelf, making it easy to access the deep waters. Visitors can also take the coastal train from Colombo to Gallo to access this part of the coast.
Husavik, Iceland
Iceland's icy Atlantic sea attracts numerous whale species, such as the minke whales, blue whales, and orcas and seals, which are best seen between May through August. A small coastal town on the north coast of Iceland, Husavik houses an interesting whale museum and is known for great whale-watching experiences.
There are several whale-watching tours offered by companies in Husavik which visitors can choose from. Whale watchers are warned to take appropriate medication for seasickness as the ride to the area where whales can be seen might be a rough sail.
One of the most popular companies in Husavik is North Sailing, which has been providing sustainable and whale-friendly whale watching tours since 1995. Its fleet runs on silent, green, electric boats, and its tours boast of being carbon-neutral.
Quebec, Canada
Quebec's stunning landscapes are home to two of the most scarce whales, the North Atlantic Right whale, and the Beluga whale. The Beluga whale, known for its smiling white face, can be spotted in the St. Lawrence River. There are also over a dozen whale species in Quebec.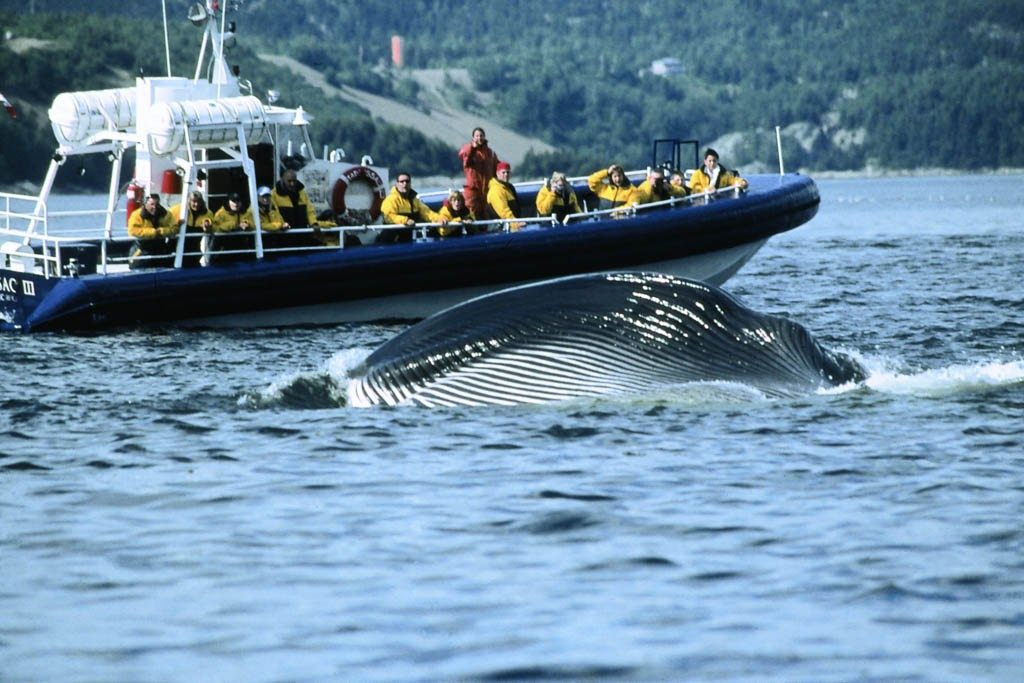 Most whale watching tours take the whale route from Tadoussac to Cote-Nord via a sea kayak or zodiac boat. Visitors will be able to spot different whale species along with charming fishing towns and forests.
The 10-hour whale-watching tour that starts from Quebec City takes visitors to the St. Lawrence Estuary. Off the coast of Charlevoix, the Beluga, Minke, and Blue whales can be spotted. The best time to go to Quebec for whale watching is from May to October.
The Azores, Portugal
The Azores, an isolated chain of nine marvelous volcanic islands in the Atlantic, attracts 20 species of cetaceans throughout the year. However, the whale watching season in the Azores lasts from April through October. Blue whales can be seen from April to May, while humpbacks are spotted in October.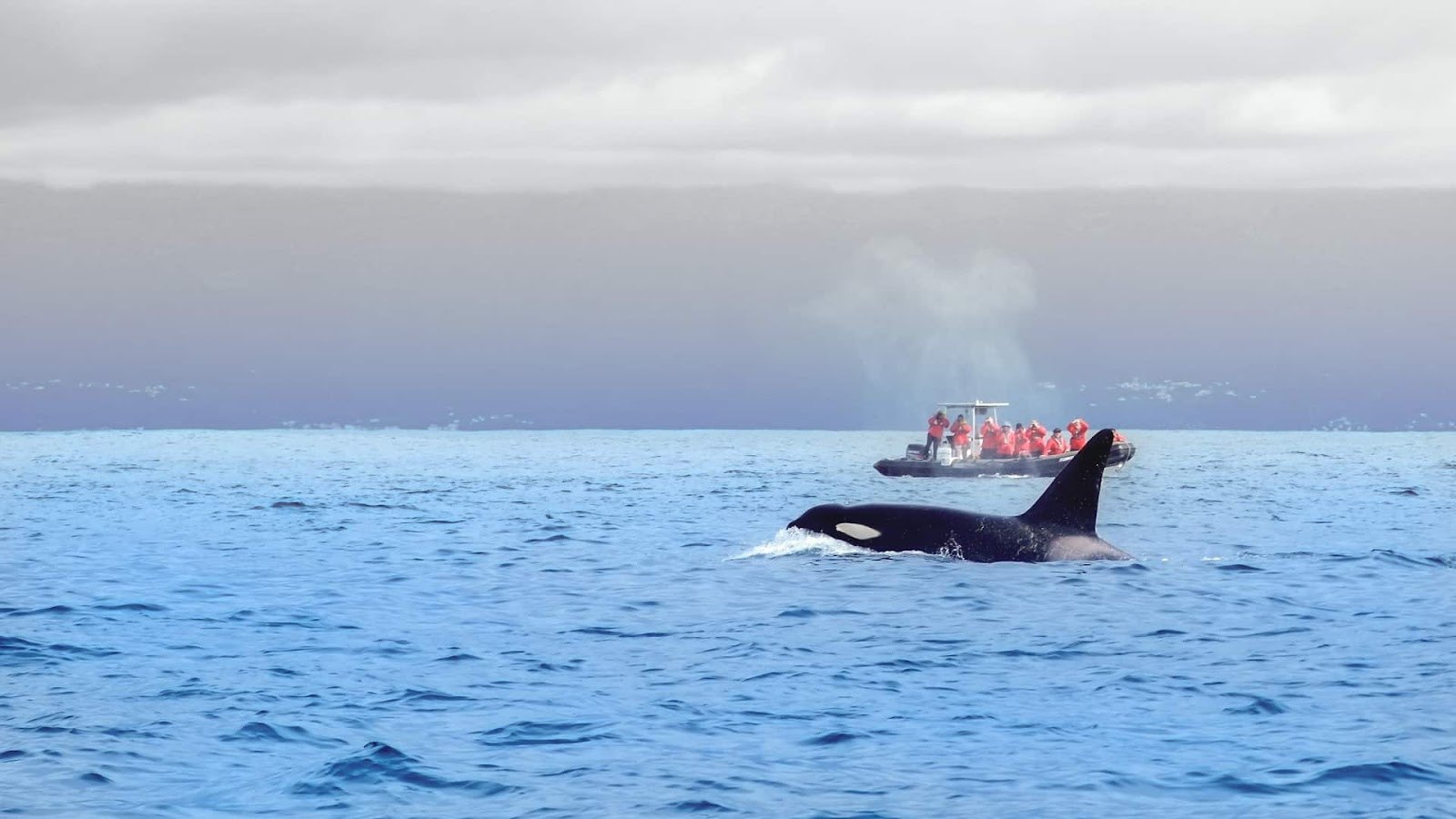 Sperm whales can be sighted throughout the year in the Azores. Aside from whales, sea turtles, flying fish, and sharks are also spotted during whale-watching tours around the Azores. Because of its pristine waters, its abundance of food, and absence of large-scale pollution, the Azores are a sanctuary for sea creatures.
Whale watching tours are available at Terceira, São Miguel, São Jorge, Pico, and Faial. Marine biologists also join these tours for a more enjoyable and informative whale-watching tour, where visitors can learn more about different whale species.
Kaikoura, New Zealand
Kaikoura's deep waters and abundant feeding ground are why many whale species are attracted to this area. From December to March, visitors can spot the orca whale, while June to July is a great time to spot humpbacks.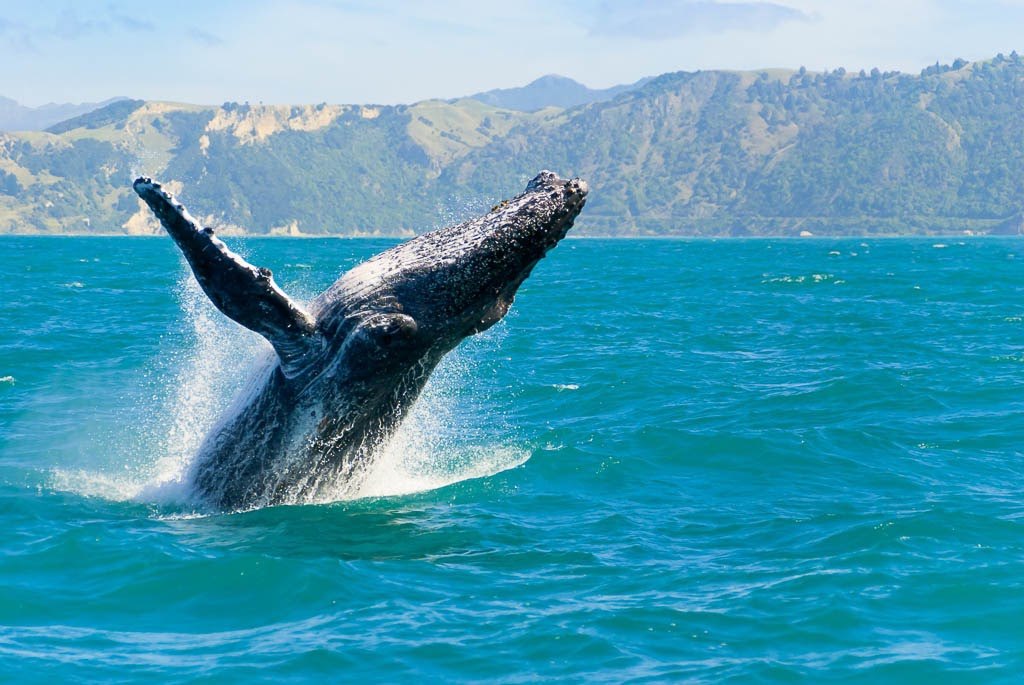 From June to September, blue whales and Pilot whales can be spotted in these New Zealand waters. However, New Zealand's claim to fame is Hector's dolphin, the world's smallest and rarest dolphin.
Tourists gather here to catch a glimpse of Hector's dolphin – which can only be found in New Zealand!
Seattle, USA
Orcas Island in San Juan is one of the best whale-watching spots. To get there, visitors must take a boat from Seattle past Whidbey Island, Deception Pass, before reaching San Juan islands, which is near Vancouver Island.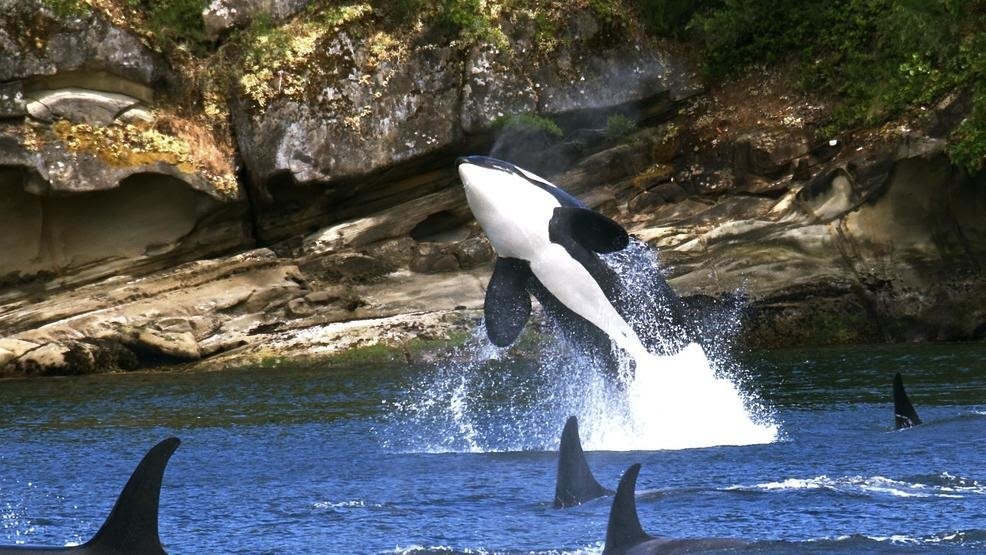 Transient orcas can be seen hunting harbor seals, sea lions, and porpoises. There are also sightings of Minke, humpback, and gray whales from mid-May to mid-October. Local tour options such as guided kayak and boat trips are available for an immersive whale watching experience.
Visitors are reminded to bring warm layers, a camera, and binoculars for an enjoyable trip. Boats are required by the law to keep a respectful distance from these creatures: 100 yards for most species, 200 yards for orcas, and 300 yards for the endangered Southern Resident Killer Whales.
Conclusion
Being able to interact with one of nature's most incredible species is truly a soul-touching and immersive experience that guests will enjoy and cherish.
To be able to see whales in the waters, even just for a short while, proves to be a great moment and leads to the realization that the environment is not just for humans but also sea creatures.