In one way or another, the COVID-19 pandemic has affected all of us, especially our travel plans. On the bright side, things seem to be going back to normal as countries open up their borders to tourists again. Even if all travel restrictions haven't been lifted yet, the world is beginning to feel within reach.
Traveling is on almost everyone's minds, and many tourists are already making plans. Previously canceled trips have been rescheduled and bucket-list vacations have become more exciting as a result of overcoming the worldwide pandemic. Check out this list of great places to go on your first post-pandemic trip if you're still having a hard time deciding where to go.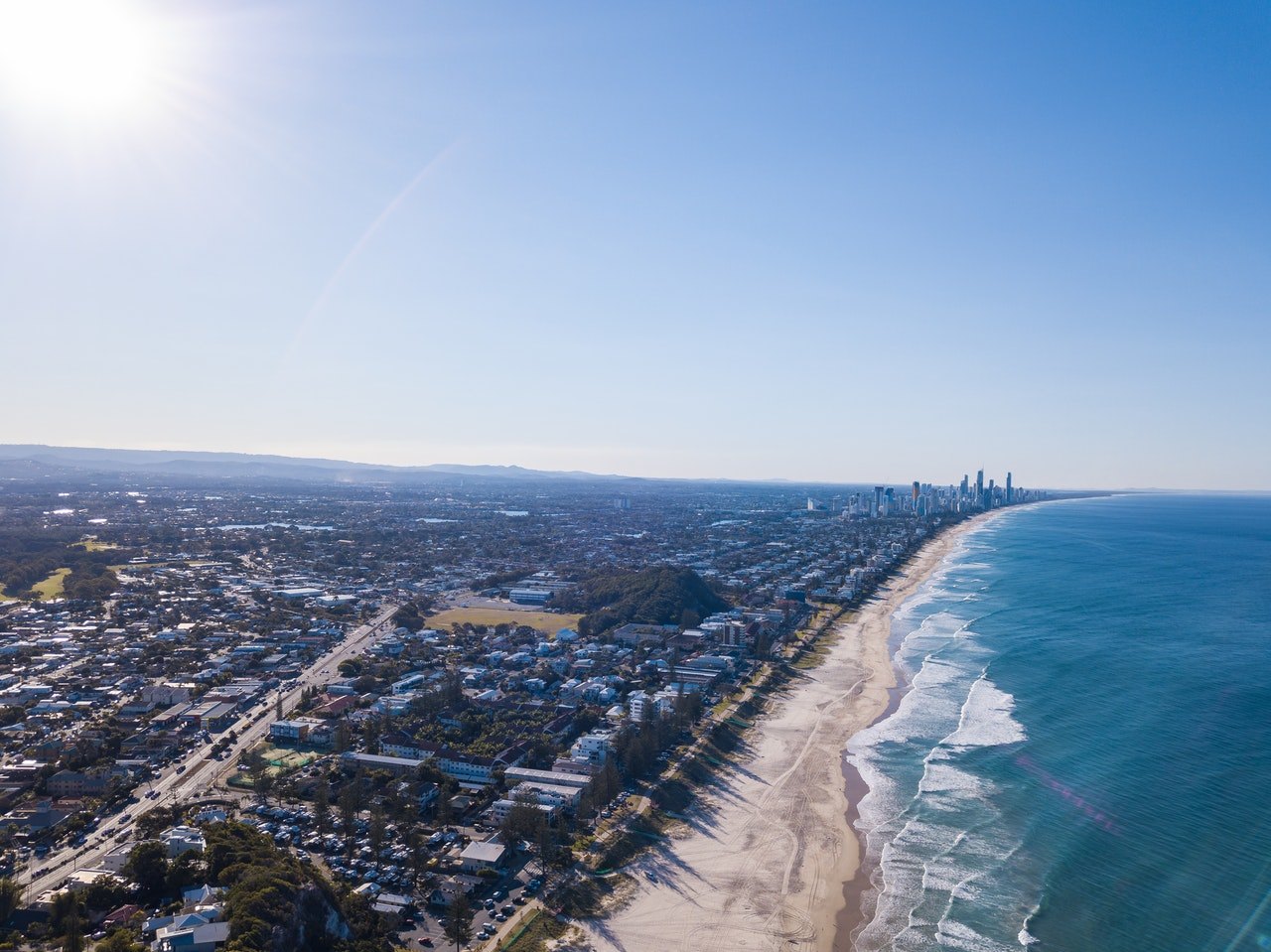 Alta, Norway
Alta is the largest city in Finnmark county in northern Norway. The town is the largest in the northern region, and it is accessible by both land and air. The aurora season, lasting from September to March, is longer than you may think when you're this far north.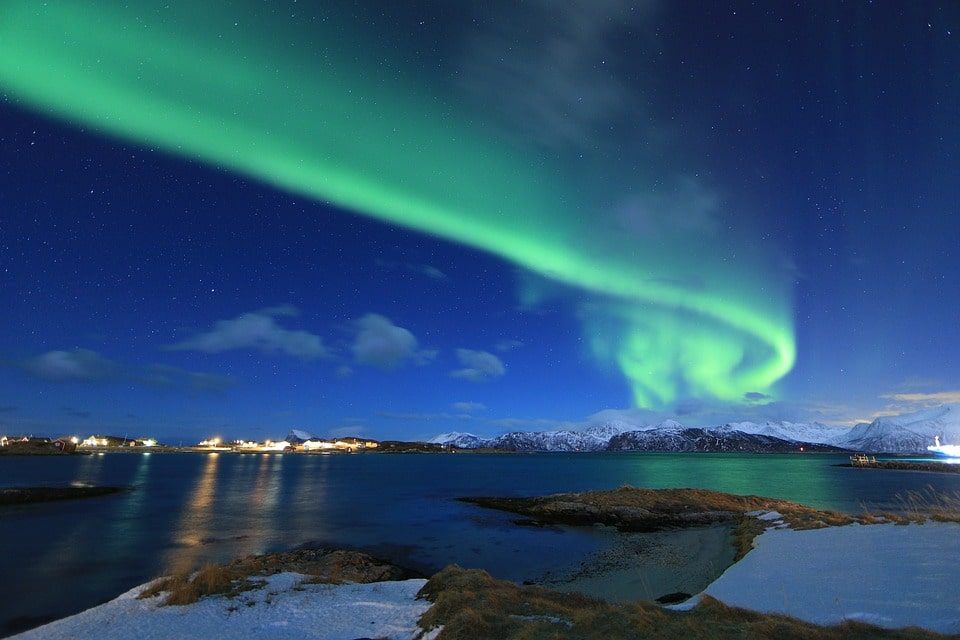 Norway's famous white nights happen when the sun does not set over the horizon and they occur between May and August. Tourists can ride a bike on the mountain plateau Finnmarksvidda, visit the largest canyon in northern Europe, and catch a large amount of salmon in the Altaelva River during this period.
During summer, it's worth going to Hjemmeluft to see the rock carvings from an ancient civilization that lived between 4200 and 500 BC. The polar night, which lasts from November through January, begins in the winter. A winter visit is best if you want to take advantage of dog sledding, snowshoeing, and reindeer sleigh rides.
Ayutthaya, Thailand
Thailand is unquestionably one of Southeast Asia's top vacation spots. It is highly advised that you visit the historic city of Ayutthaya while in Thailand. It is a famous tourist site due to its proximity to Bangkok.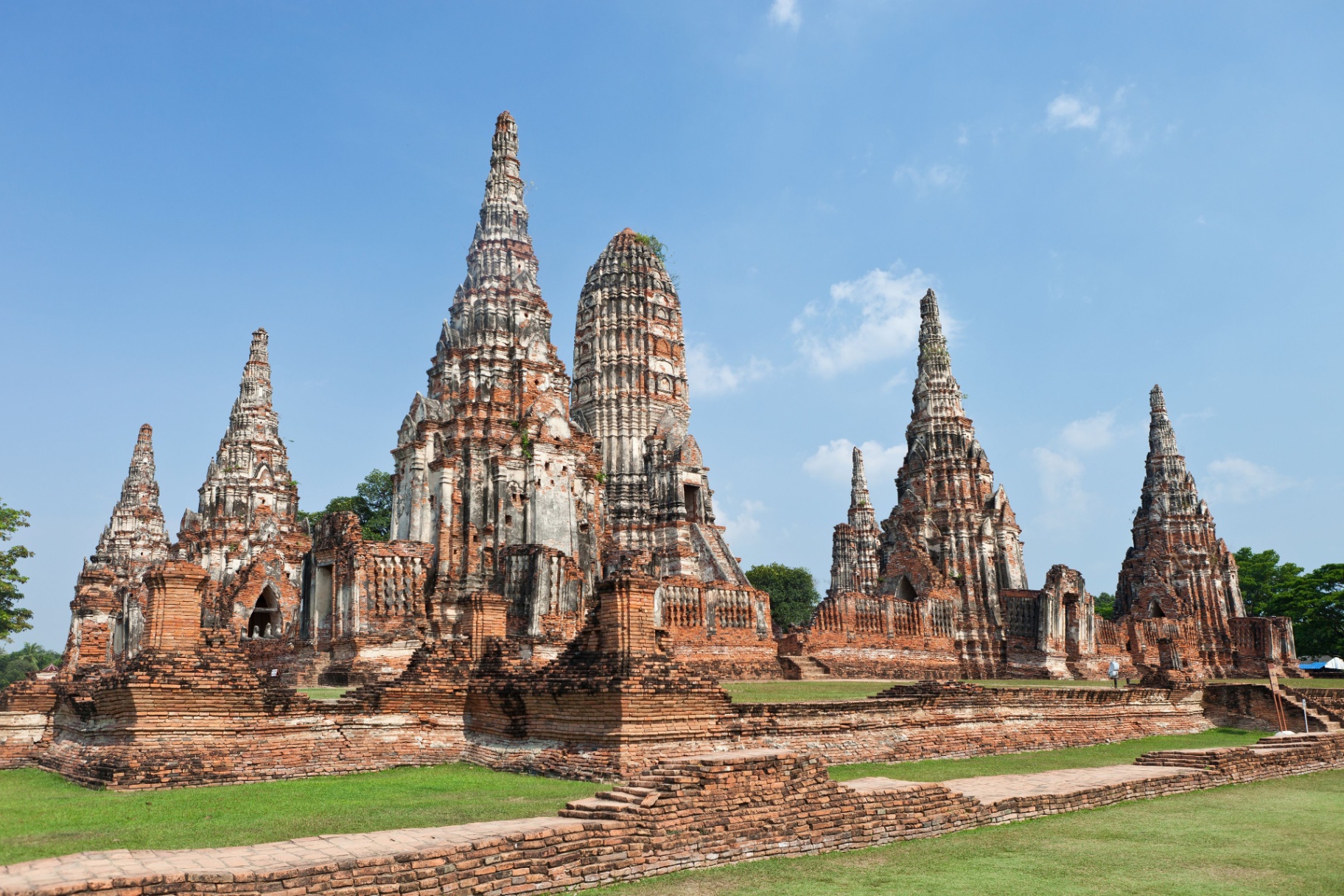 Ayutthaya is well known for its temples and rich history, having served as Thailand's capital before it was moved to Bangkok. Most tourists merely visit its temples, but they're missing out on a lot because Ayutthaya has a lot more to offer than only temples.
Tourists can visit the Ayutthaya Floating Market and take a 30-minute trip from the floating market on a traditional wooden boat. Tourists can also shop around the floating market, visit the stores, and order lunch. You can also explore the night market to try some local delicacies and drinks.
Cairo, Egypt
Cairo is Egypt's capital and one of Africa's largest cities. It's a place of physical contrasts: lush vegetation coexists with huge skyscrapers along the well-irrigated shoreline. The city is a mix of old and new, East and West.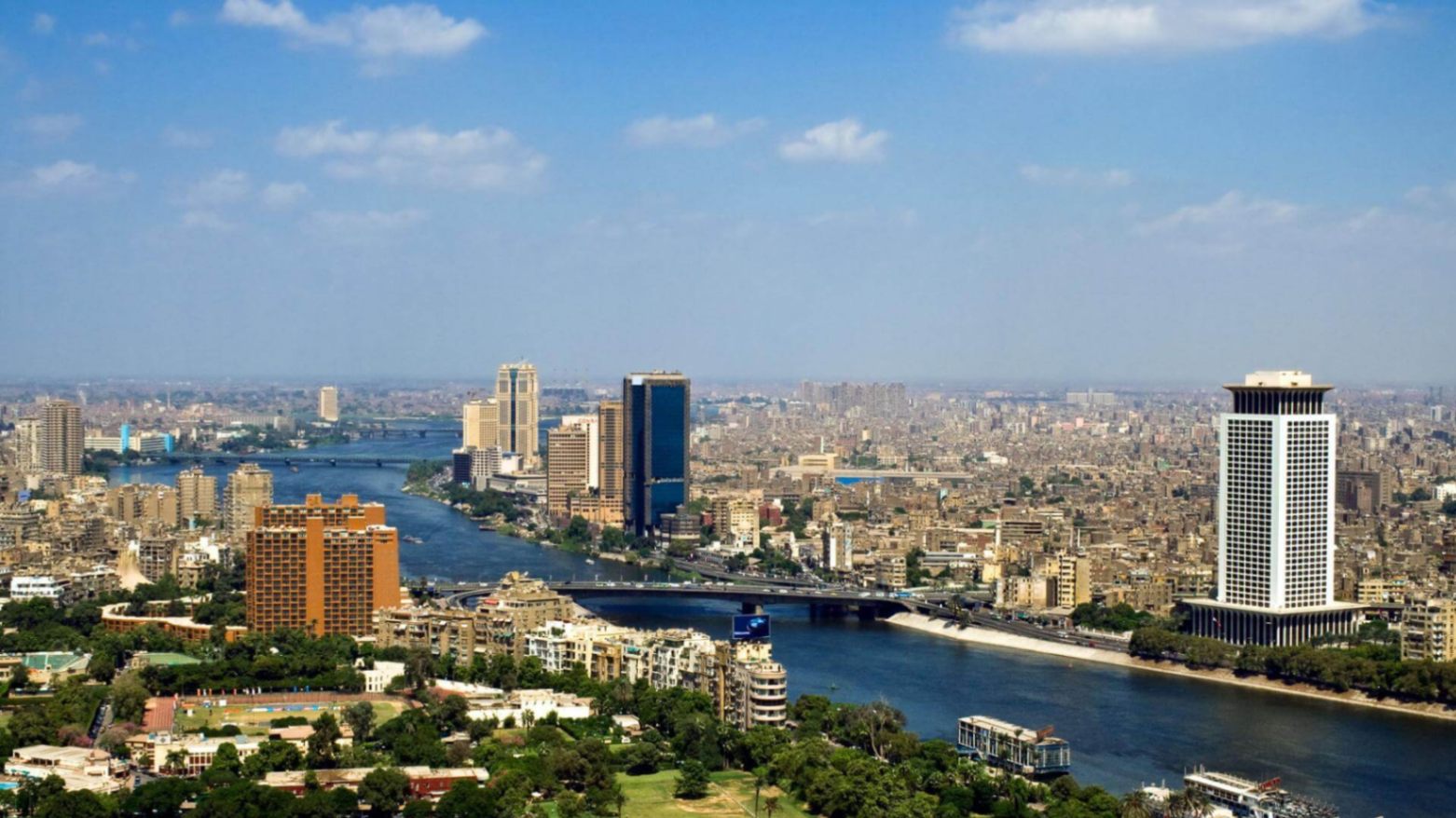 Some visitors are satisfied with only a tour of the popular pyramids in Giza and the Great Sphinx, but this city has so much more to offer. Make time to visit the archeological sites of Dahshur, Memphis, and Saqqara if ancient ruins are what drew you to Egypt's capital.
Explore the Salah El-Din Citadel and the historical Islamic and Coptic Cairo neighborhoods for a glimpse of Egypt's religious history. The Egyptian Museum can provide further information on Egypt's past. Relax in Al Azhar Park or shop for goods at a Khan El-Khalili bazaar when you need a break from Cairo's historic sites.
Cappadocia, Turkey
Located in central Turkey, Cappadocia is a semi-arid region. It is famous for its fairy chimneys which are tall, cone-shaped rock formations in Monks Valley, Göreme, and other locations. During the Arab-Byzantine Wars, the place was also used to build underground cities for defense.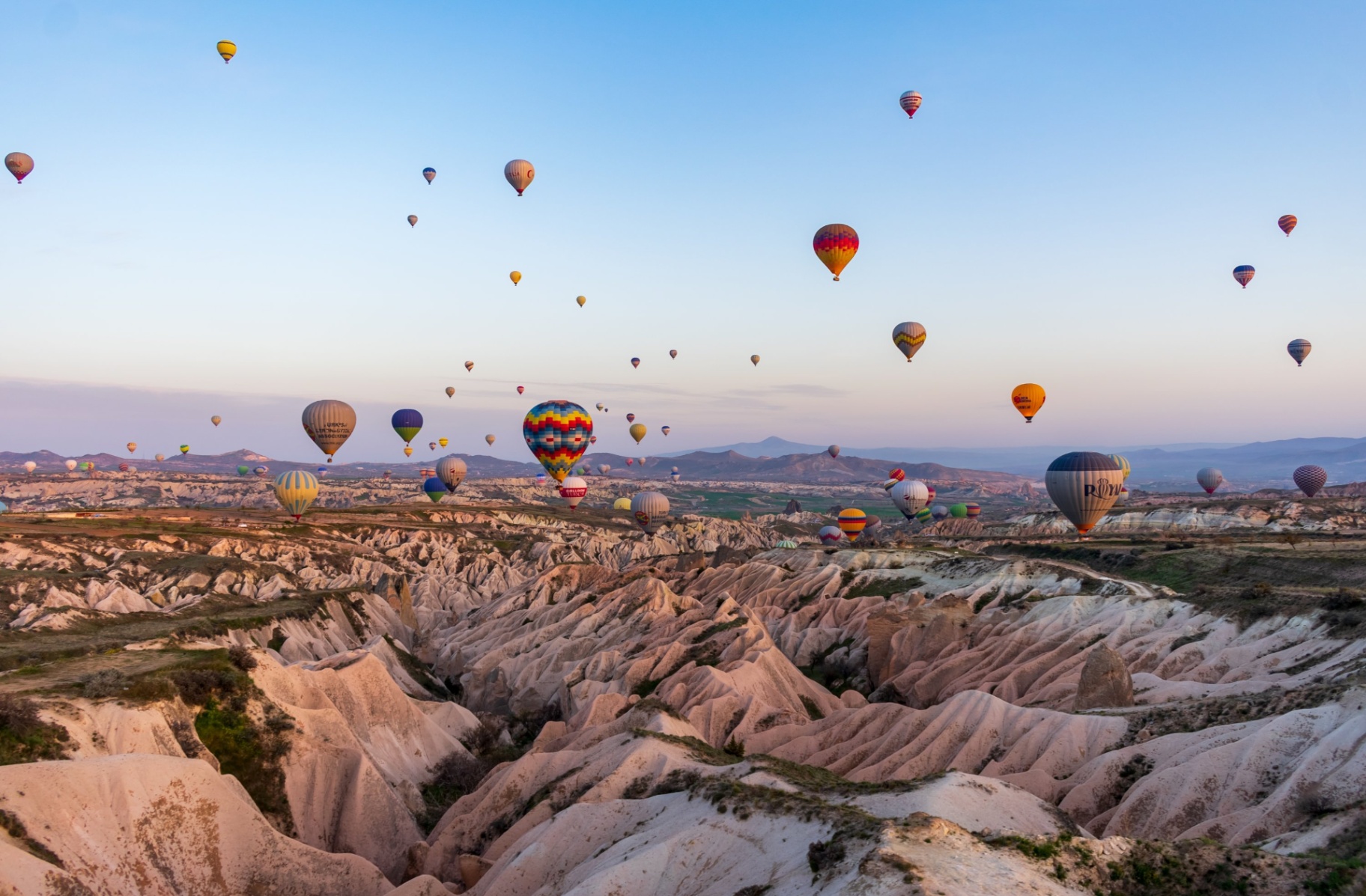 Day trips in Cappadocia give you an overview of the rich history and allow you to visit churches carved out of the rocks, some of which have well-preserved frescoes. For the more enthusiastic traveler, there are hikes of varying lengths and difficulties available. Tourists can also visit cave hotels, take hot air balloon rides, and enjoy the hammams which are Turkish baths.
Cappadocia is one of the most famous sites in the world to go hot air ballooning because of the spectacular view of hundreds of hot air balloons over dipping valleys. The place also has a plethora of wonderful viewpoints (both paid and free) to appreciate the region's distinctive landscape or watch the sunset.
Galapagos Islands, Ecuador
Ecuador's Galápagos province is located in the country's Insular region and is one of the nicest destinations to visit in South America. The Galapagos Islands are a destination for everyone interested in nature, animals, and stunning beaches.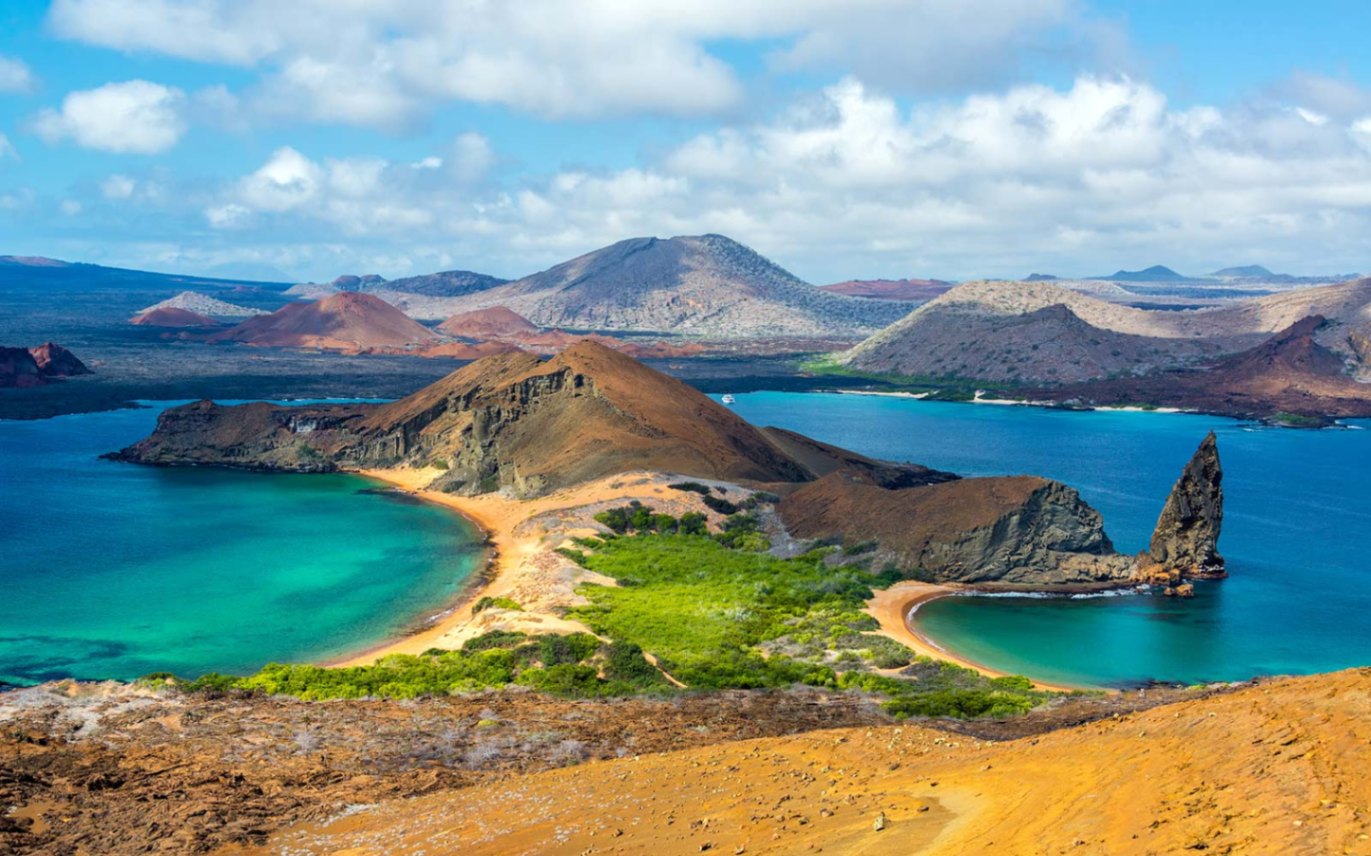 Exploring the different islands on a cruise is, without a doubt, the most popular thing to do in the Galapagos. An itinerary for a Galapagos cruise will allow you to visit the secluded islands that are not accessible by island hopping. Numerous islands mean diverse animal encounters because each island has a diverse range of species.
Snorkeling in the crystal water and witnessing the area's biodiversity from a different perspective is a must-do. On the rock walls of Tagus Cove on Fernandina Island, you may also want to witness graffiti from pirates, navy soldiers, and whalers. This cove is also an excellent snorkeling spot, and it's close to Darwin Lake, a saltwater lake in the crater of a dormant volcano.
Lombok, Indonesia
Lombok is an Indonesian island located east of Bali, across the Lombok Strait. Despite having its own international airport and well-developed tourism infrastructure, Lombok is frequently neglected as a travel destination favoring its more well-known neighbor, Bali.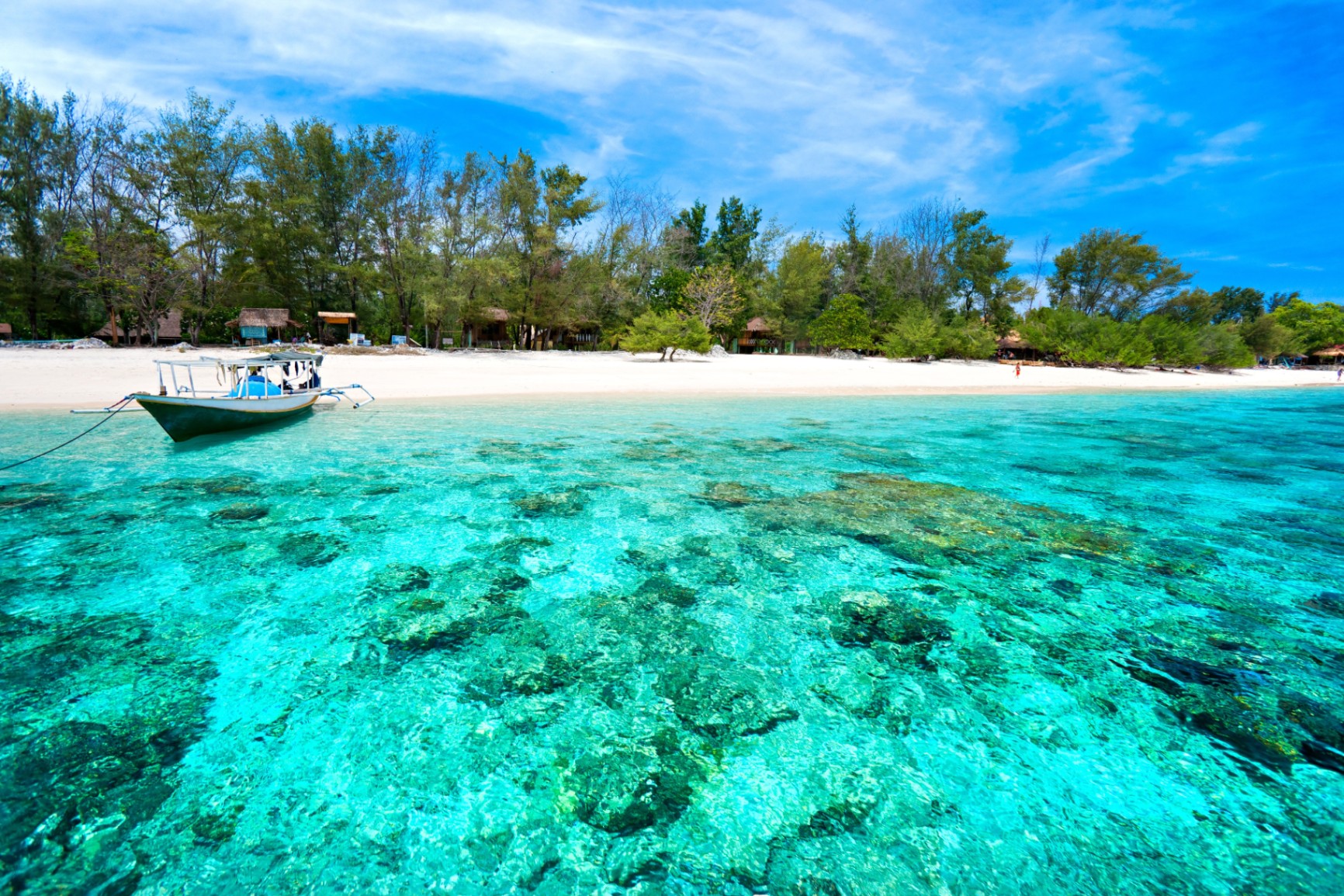 Lombok is a volcanic island surrounded by coral reefs and scattered islets and is home to the Sasak people, who are among the most friendly and welcoming people you will ever encounter. They are extremely proud of Gunung Rinjani, their sacred mountain, an active volcano with hot springs, and a spectacular crater lake.
Black volcanic beaches with calm waves and booming surf locations can be found throughout the coast. The central areas of Lombok, on the other hand, are densely forested, with numerous magnificent waterfalls.
Queenstown, New Zealand
Queenstown, New Zealand's adventure capital, is a magnetic mountain resort on the South Island. Home to the world's first commercial bungee-jumping operation, which opened across the Kawarau River in 1988, it is the place to put your courage to the test by jumping off, flying over, or gliding over new heights.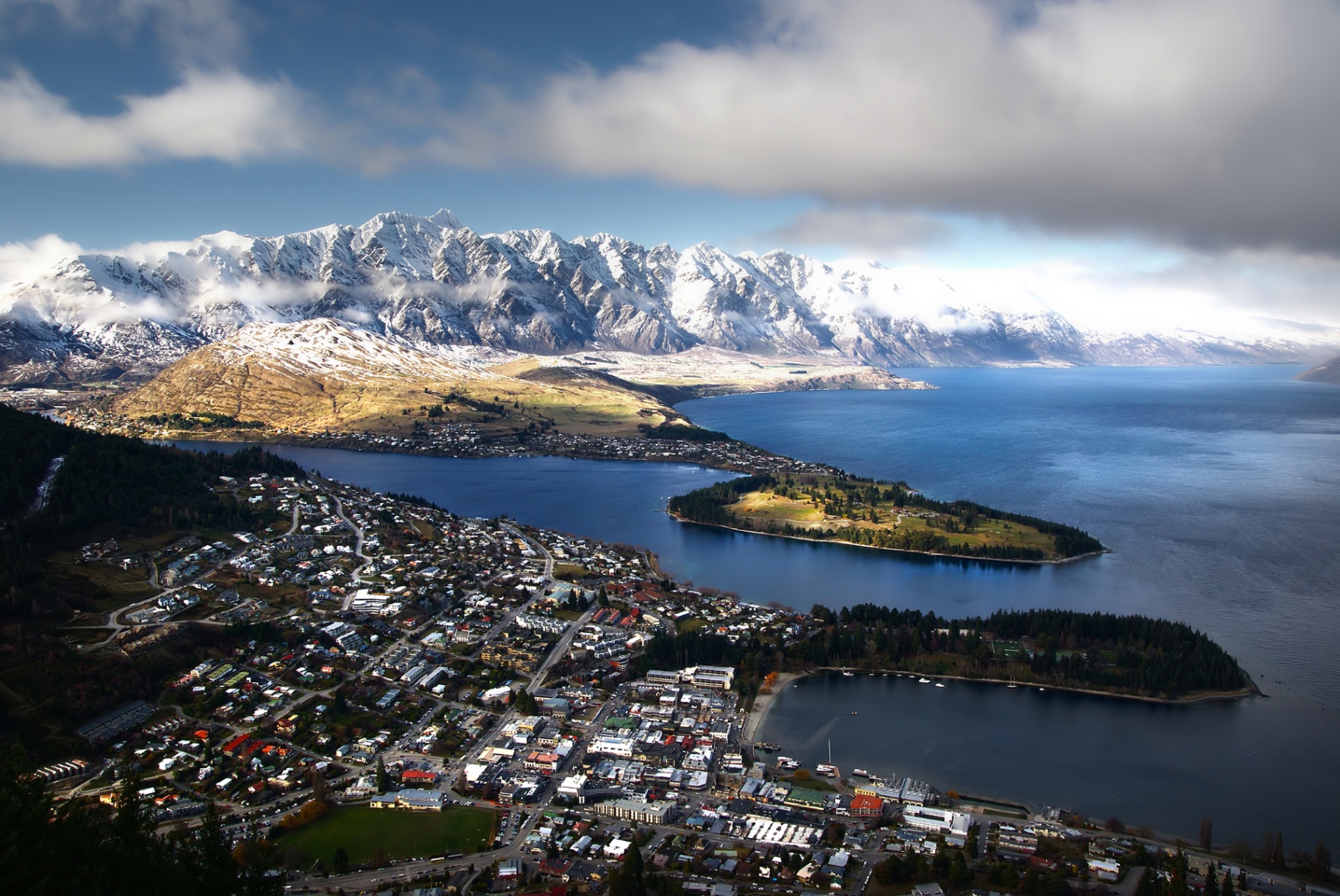 The uniqueness of Queenstown is arguably best appreciated by your taste buds. Enjoy one of Fergburger's famed burgers, eat something sweet at Patagonia Chocolates, or dine at one of the many fine-dining establishments.
In Queenstown, you'll find the perfect trail, whether you're looking for easy, short walks or multi-day treks. Visit the Queenstown Gardens while wandering the trails, or try something different and play the Disc Golf course, an 18-basket course that leads you through the 14 hectares of landscaped parks.
Sydney, Australia
Sydney is Australia's New York: a multicultural hub of activity that never sleeps and has beautiful beaches and great weather. In addition, Sydney is Australia's largest metropolis, with over 4 million residents, and the country's most popular tourist destination, with over 32 million tourists every year.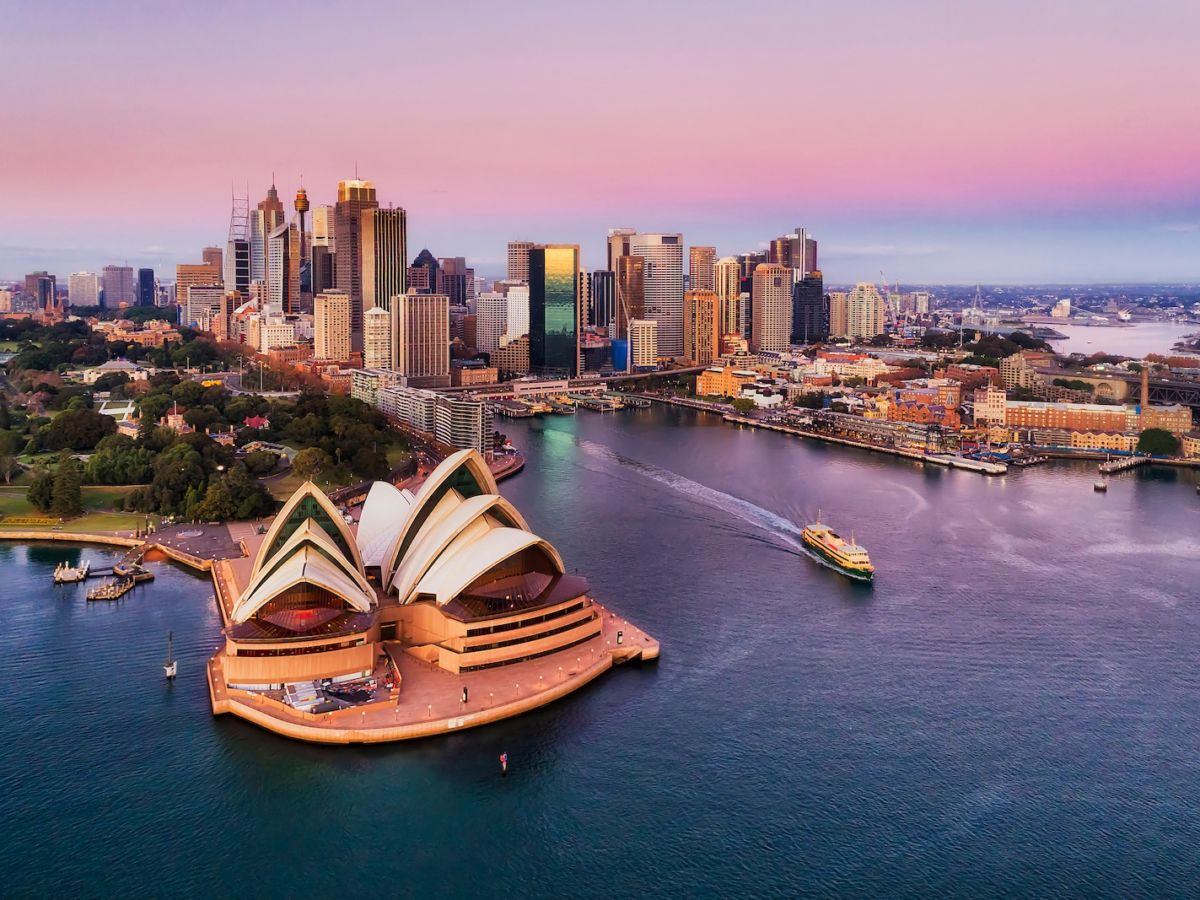 When you think of Sydney or even Australia, the famous Sydney Opera House may be the first thing that comes to mind. The world-heritage-listed structure is breathtaking in person, and it is wonderfully lit at night. Regular events and shows are going on at the Opera House and the nearby area, and you can take a tour of the building or eat a delicious meal there.
You can also go to Bondi Beach, one of Australia's most well-known beaches and a favorite hangout for locals. It is on the Australian Heritage List and holds the Guinness World Record for the largest swimsuit photo shoot, with 1010 bikini-clothed women participating.
Tufi, Papua New Guinea
Anyone who travels to Papua New Guinea is likely to visit several places, but Tufi should be one of them. Tufi is a tiny town on Papua New Guinea's (PNG) northeast coast, known as the Fjordland of PNG. It is situated on Cape Nelson's southeastern peninsula.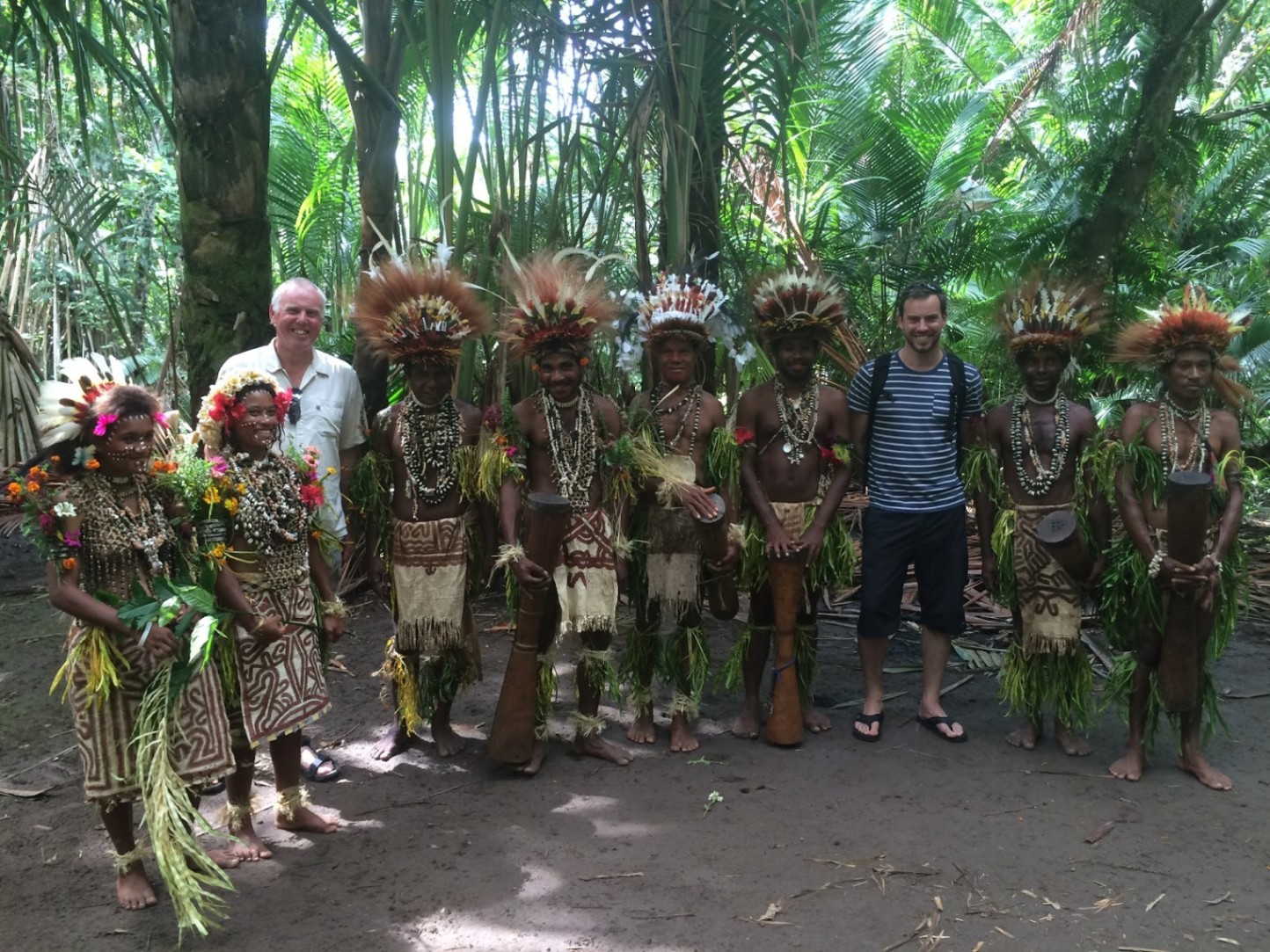 The picturesque town is nestled alongside a fjord (referred to as rias formed by ancient volcanic eruptions.) Here, you can go snorkeling, explore the jungle and its waterfalls, and visit the local village to get a sense of life on the coast.
Tufi's clear, calm waters are teeming with life, making it one of the world's best diving locations. With world-class dive locations, you could simply fill an entire trip with diving only. There are also rare white hammerhead sharks, underwater shipwrecks, and schooling barracuda.
Conclusion
We are slowly transitioning to worldwide travel again. COVID-19 cases are significantly declining are many countries' borders are reopening. The opportunity to travel will become more of a reality and these places will be awaiting–it's entirely up to you which one you pick for your first post-pandemic trip.