Nothing beats a relaxing day at the spa and spending your time on a much-needed break filled with luxurious treatments and massages. Relaxation through soothing massages can be the purest form of rest.
If you're the type of traveler who never misses a spa day during their travels, it is imperative to know in which countries you can find the most unique and luxurious spas. Read on and discover the top ten countries known for having the best spas and add them to your bucket list for the next time you travel!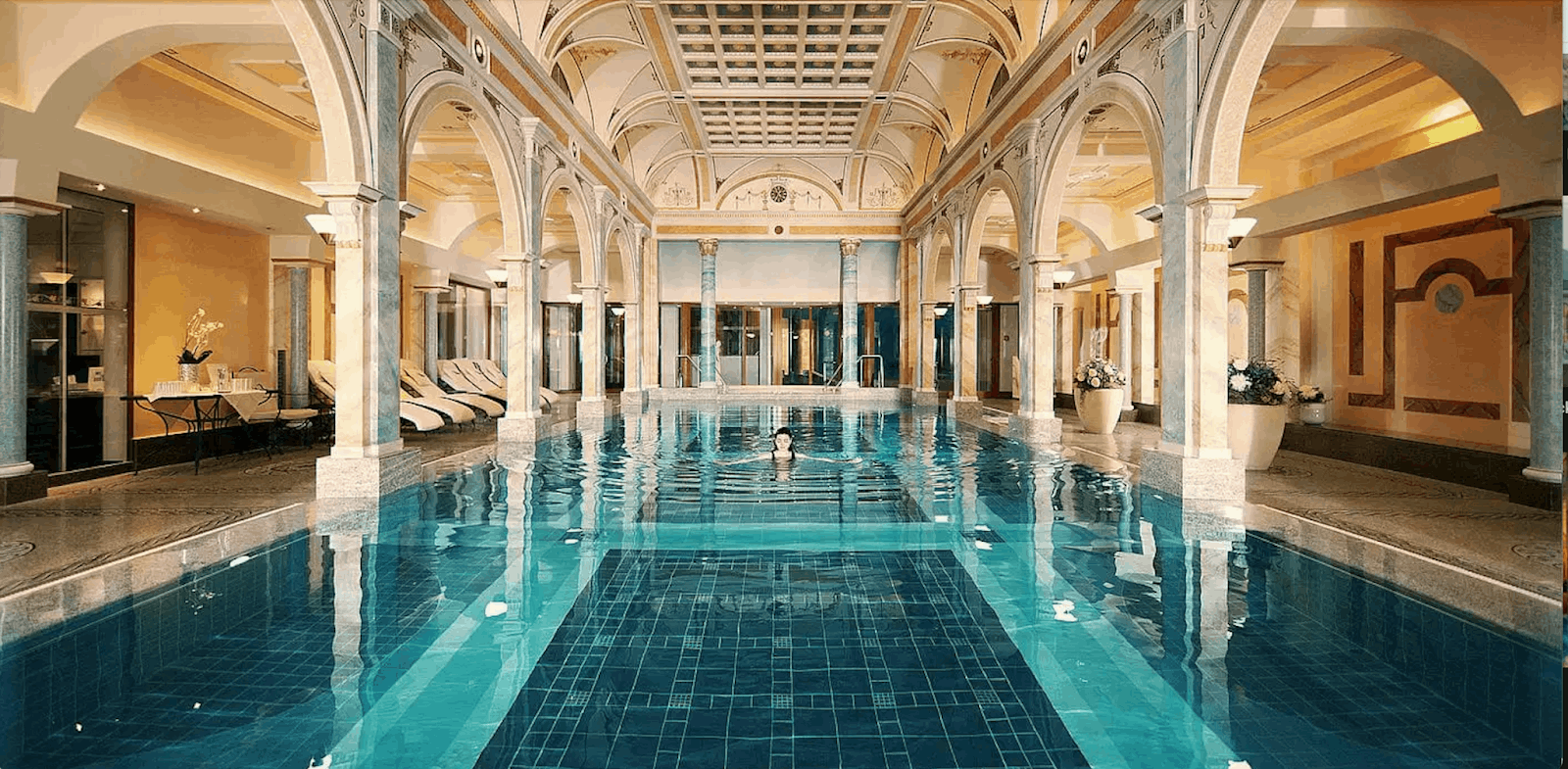 Indonesia
First on our list is Indonesia, specifically Bali, which is truly a paradise. Bali is easily one of the best spa destinations in the world, thanks to its fabulous jungle spas and resorts. Wellness holiday seekers and travelers worldwide will find paradise in these jungle spas with their rejuvenating spa packages.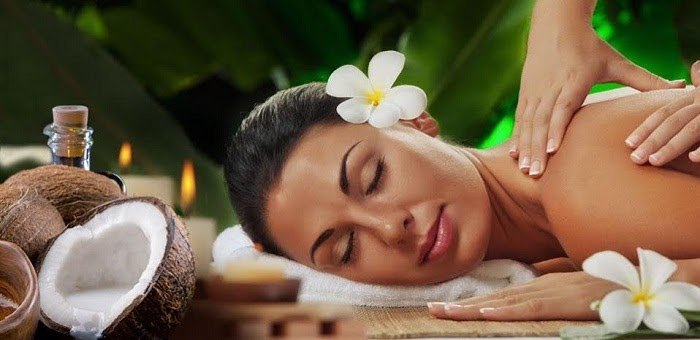 Bali is a picturesque spa destination that offers traditional spas, body massage treatments, and spa packages that include modern amenities such as saunas, salons, jacuzzis, among many other amenities. With tons of spas, it provides enjoyable options for every budget.
Ubud is a cult favorite in Bali, where you can choose to book spa resorts overlooking the ocean, terraced paddy fields, or luxurious tropical gardens. It's a perfect setting for a few days' retreat, offering a very calm and relaxed vibe that will surely recharge your adventure spirit and keep you going again.
Hungary
Hungary's capital, Budapest, is known as the "Spa Capital of the World" because of the numerous thermal springs the city houses. Go back in history and experience modern spa culture with a traditional touch in public and private baths built by the Romans.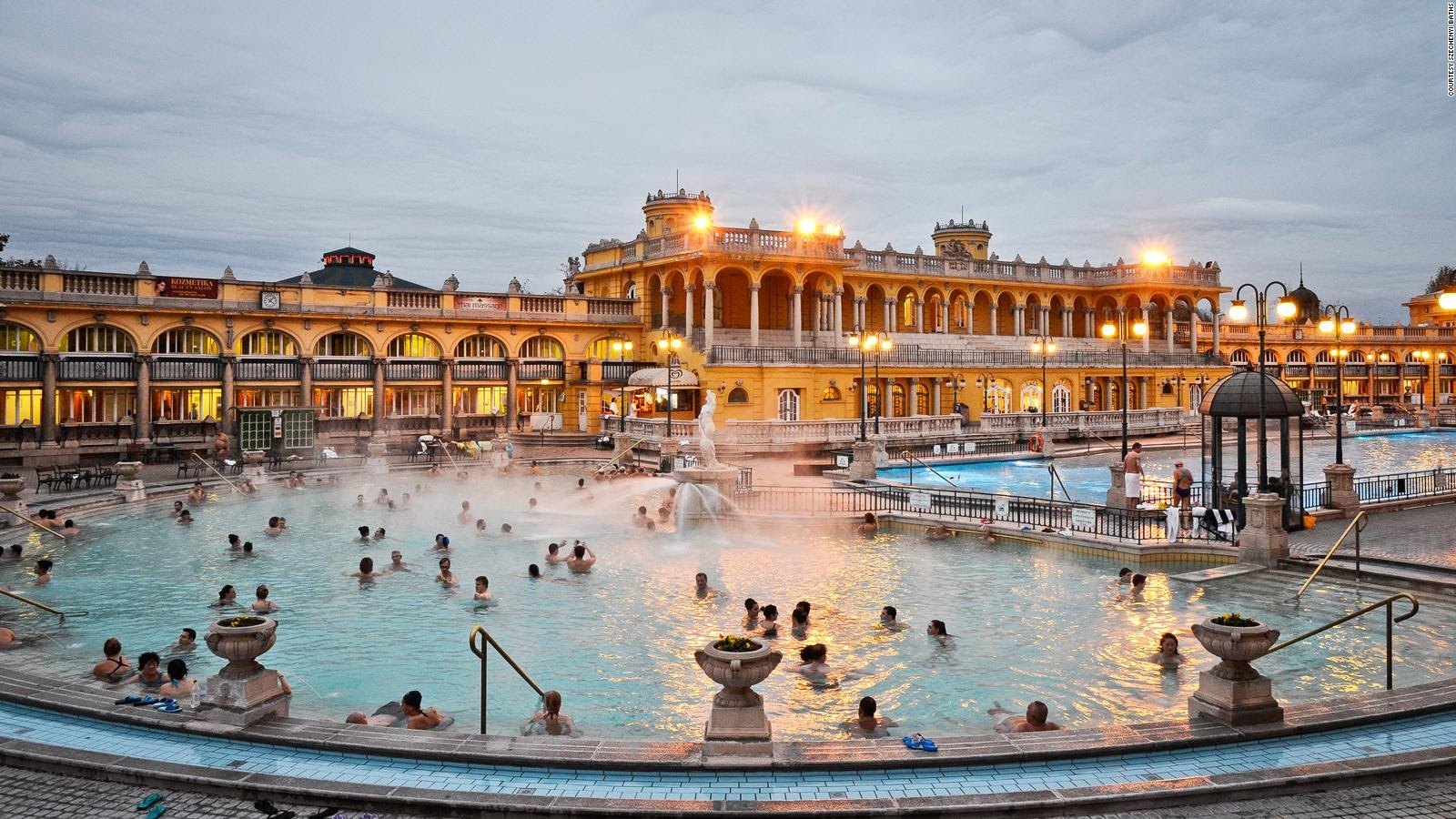 Built by the Romans in medieval times, these spaces have transformed into modern spas without losing their Roman roots. Some spas in the city, such as Racz Hotel and Thermal Spa, pay homage to the historic hot springs by featuring an impressive and gorgeous 16th-century bath.
Turkey
Another country known for its amazing spas is Turkey. Its impressive spa offerings, located in various regions from Istanbul to Cappadocia, provides a wide variety of options for both locals and guests.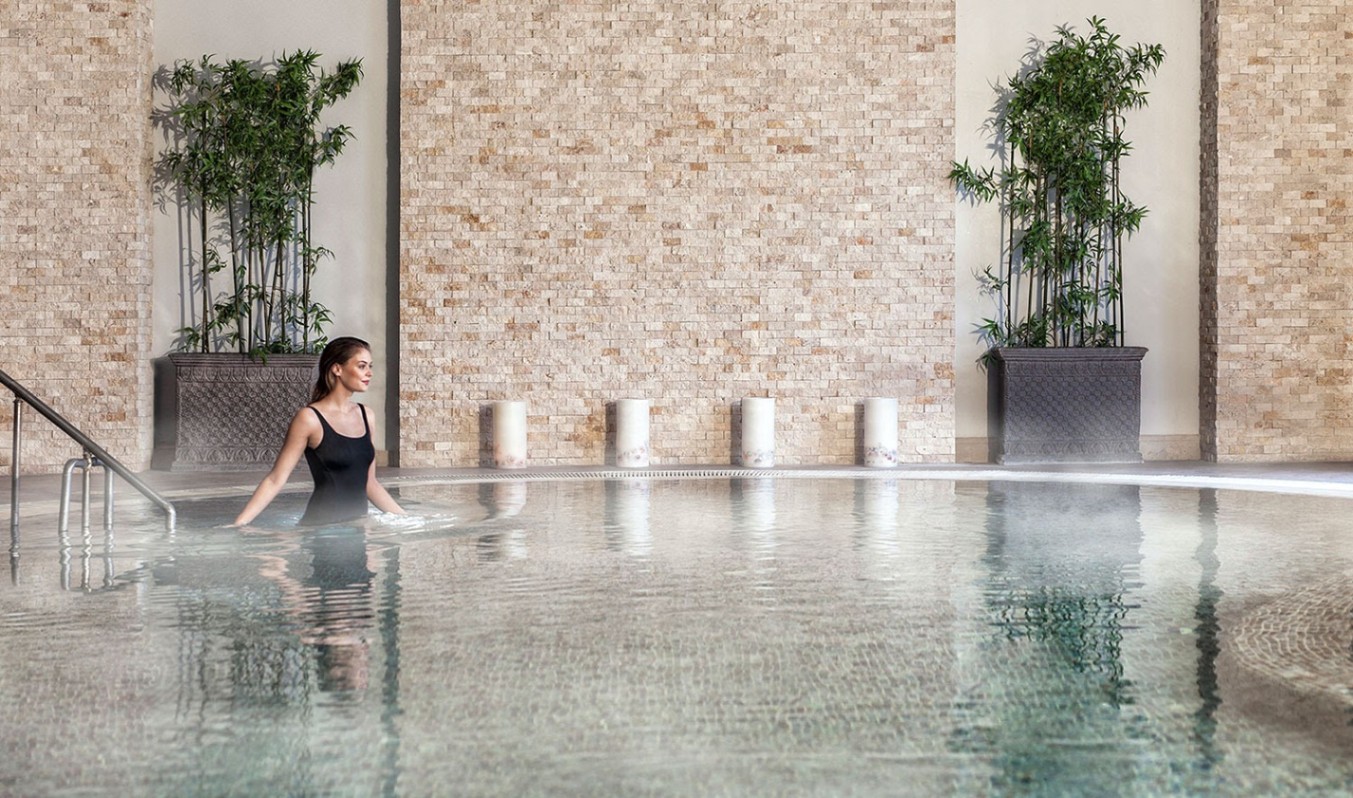 Cappadocia features numerous unique cave hotels and resorts to indulge in for relaxing treatments and therapies. In contrast, Istanbul's luxury hotels along the Bosphorus River offer superb spa services and locations where you can pamper yourself. Turkish spas are famed for their Turkish bath or "hammam," which is originally a ritual.
Considered one of the best massages globally, this variant of the Roman bath starts with relaxation in a room heated by a continuous flow of hot, dry air for perspiration. Bathers may move to a warmer room before washing in cold water. Then, they receive a massage and retire to the cooling room for relaxation.
Thailand
Thailand is a wonder: it is home to the most luxurious spas while also making cheap foot and body massages available from the small parlors found on the streets. Aside from that, you can also experience the service of high-class quality spas and health resorts at the comfort of your home, for a quarter of the price you'd spend on top-tier spas.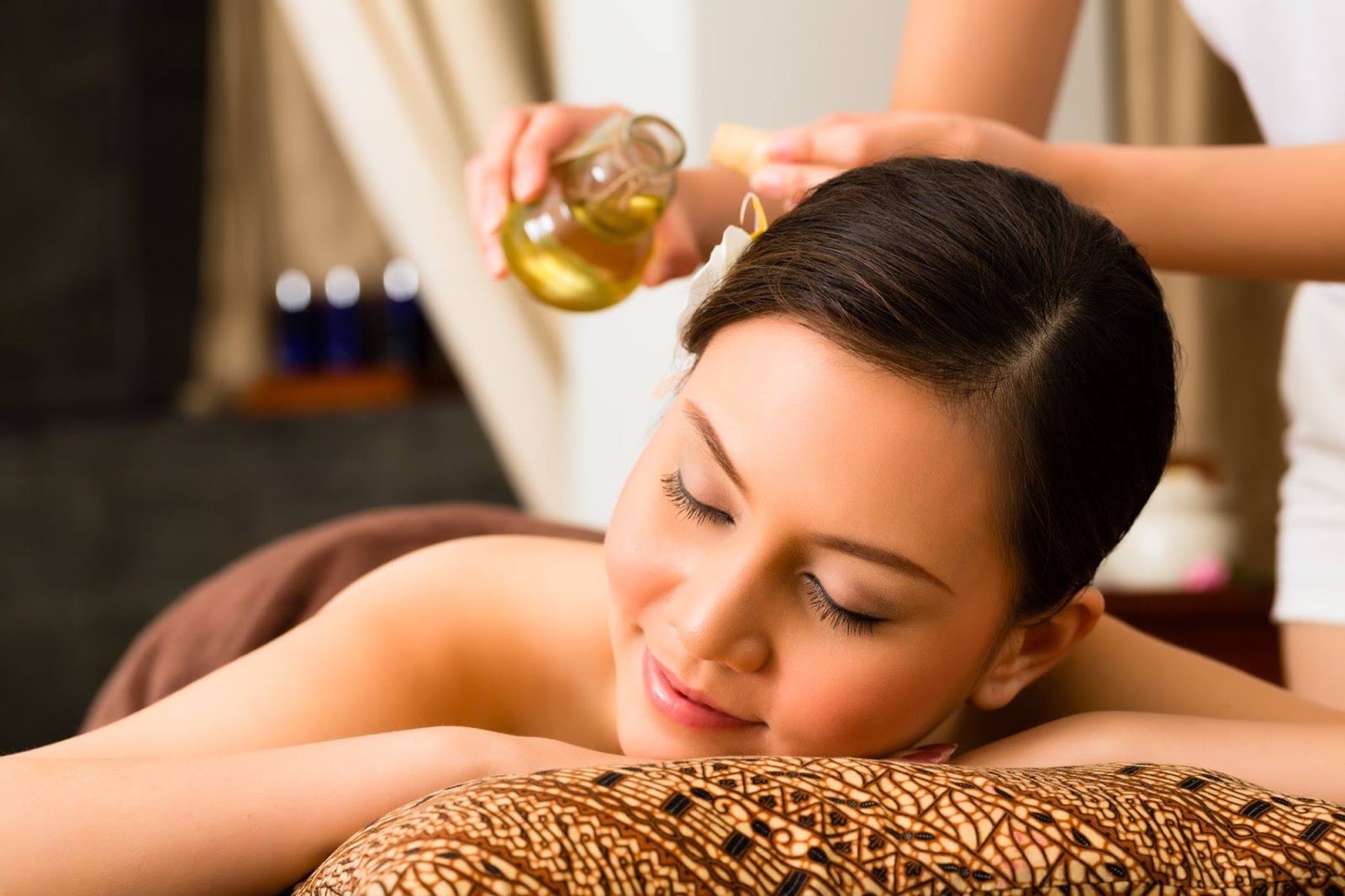 Thailand is a place where people from all ranges of budget can find something relaxing and soothing. One can stay for a few hours, days, weeks, or even months at a resort and be amazed and relaxed by the different treatments they have to offer, from traditional Thai massages, Swedish massages to more experimental treatments.
The country also has its fair share of top-end hotels and resorts, concentrating on Phuket– the place for the rich and famous. You can try out the Cape Sienna Hotel & Villas, or perhaps try the Balance Spa, which offers therapy rooms overlooking the deep blue ocean.
New Zealand
New Zealand is a more budget-friendly option but offers equally satisfying and relaxing spa treatments to indulge in. With its abundance of hot springs, water theme parks with spa pools, baths, and even some luxury spas, there is something to try out for everyone.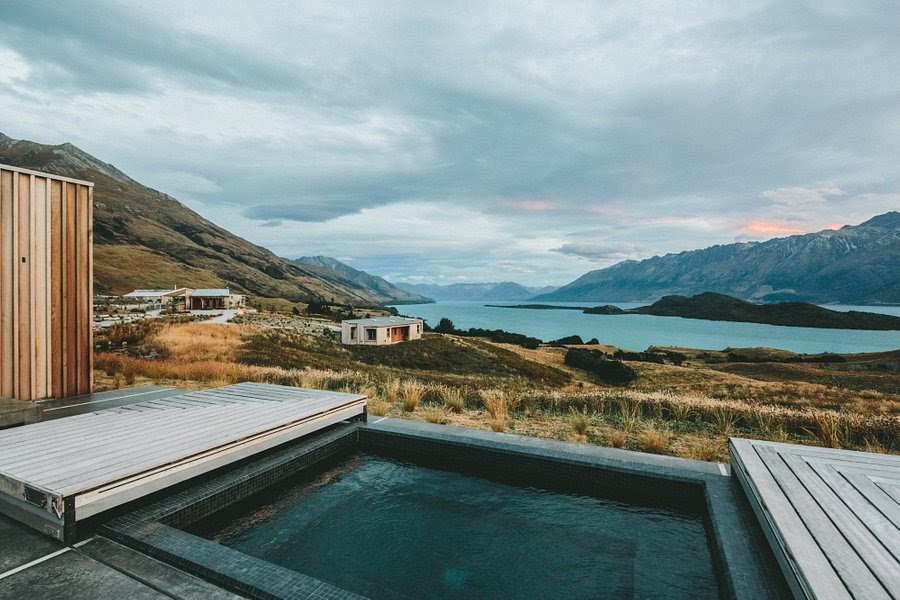 New Zealand's healing waters can be enjoyed for free through the Butcher's Pool near Taupo and other hidden, hot springs which you can find all over the country. However, for all-inclusive packages, spa treatments, and even meals, resorts such as the Hammer Springs will be an enjoyable treat that is worth every buck.
The famous Aro-Ha area sits in a 21-acre retreat near Queens-town, where six-to-ten-mile treks and daily mindfulness sessions take place against the stunning backdrop of New Zealand's Southern Alps. Aro-Ha offers unconventional spa treatments, which incorporate bonding as an important process for relaxation, so be prepared to do activities with partners.
India
India features many spectacular and calming spa destinations, with Kerala being unparalleled in terms of the diversity of choices in spas and wellness centers. May it be luxury spas or budget parlors, Kerala surely has something incredible to offer.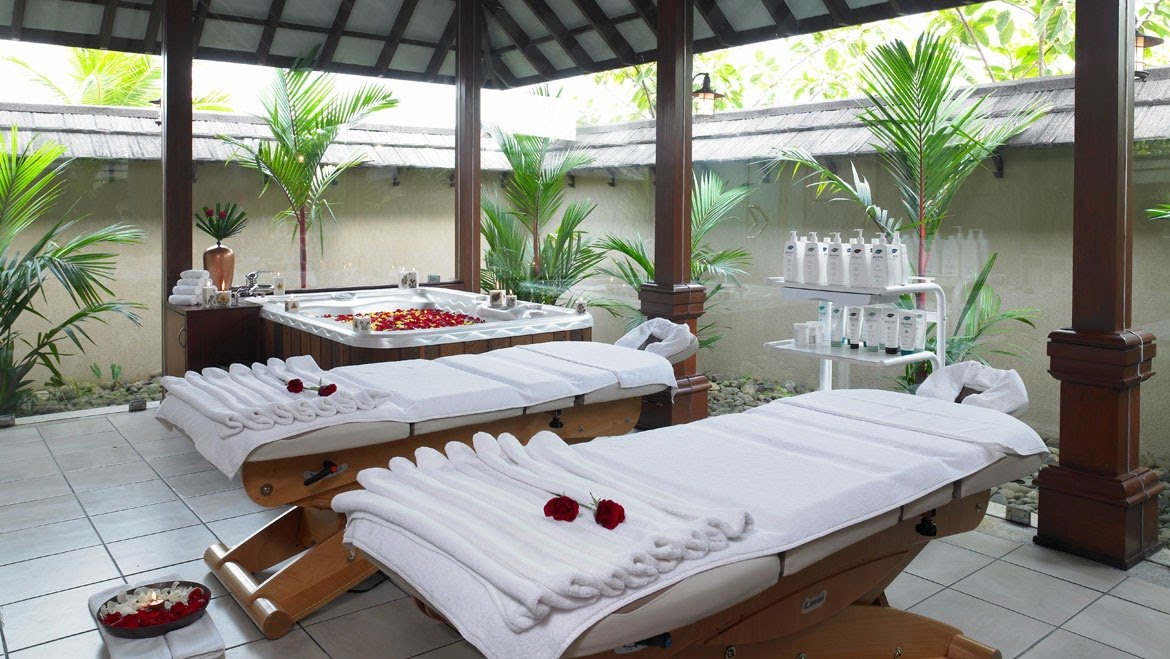 Most spas in Kerala offer well-known Ayurveda treatments, in addition to yoga. Its award-winning spa centers, such as the LaLit Resort and Spa, which won the Luxury Spa Award in 2013, and the Vivanta by Taj at Kumarakom, provide the best experiences that will surely relax you.
Another top spa destination is Rishikesh, a famous spa retreat located in the foothills of the Himalayan frequented by famous personalities. The Ananda in the Himalayas, a plush spa resort that lies on 100 acres of land in Narendra Nagar, is just 18 kilometers from Rishikesh. It offers luxurious stress management packages, Hatha yoga classes, and meditation classes.
USA
The USA also fares great when it comes to luxury spas. Aja Malibu and Cal-a-Vie in California, Lake Austin Spa Resort in Texas, and CIVANA Wellness Resort & Spa in Arizona are just some of the impressive resort spas in the States.
In these spas, meditation teachers, shamans, nutritionists, and sound healers guide various treatments, ranging from binaural beats for a balance in energy fields to crystal light therapy.
You can indulge in activities such as communal dinners feature "living foods," which could introduce you to healthier alternatives.
Germany
Germany also features many luxurious spa resorts which serve as sanctuaries and retreat destinations for people trying to escape and take a break from their busy lives. One of these resorts is the Schloss Elmau, a go-to resort in the Bavarian Alps for artists and authors.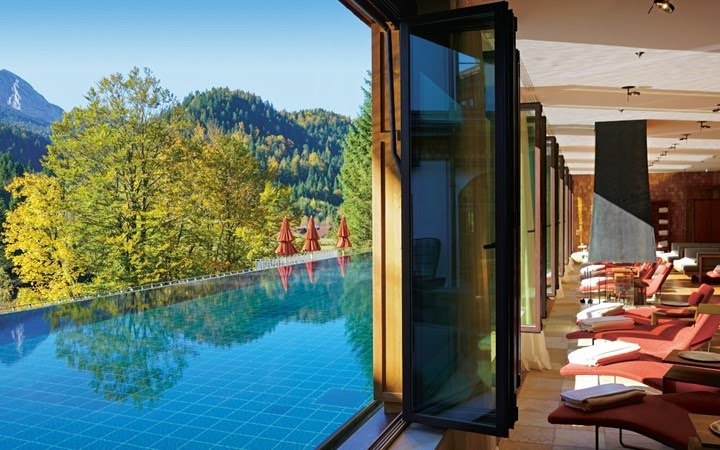 The place is renowned for nurturing the mind with art, literature, music, and the body with massage, yoga, and hiking. Since 1916, the 162-room family-friendly resort has five spas, three libraries, six restaurants, and a concert hall. A 47-suite retreat with its own spa and yoga center is the perfect spot for those who wish to truly relax.
On the other hand, Villa Stephanie is another top spa destination that combines old-world elegance with state-of-the-art healing. Housed in a Belle Epoque mansion in the Black Forest, Villa Stephanie has 15 rooms with no access to Wi-Fi for a digital detox.
Mexico
Resorts in Mexico, such as the Chable Resort in the Yucatán hacienda, offer treatments and therapies rooted in ancient Mayan practices. Fittingly, the 32,000- square-foot spa is surrounded by Mayan ruins and sits at a 19th century Yucatan hacienda.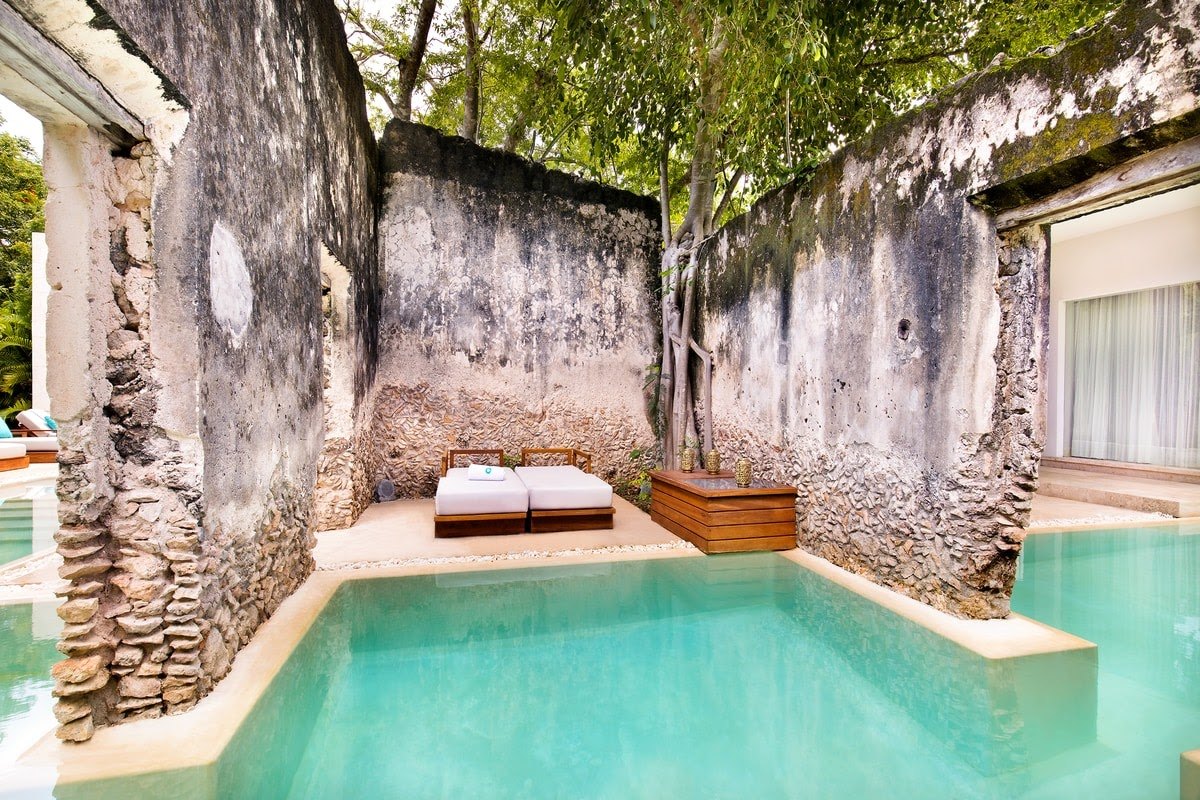 Here, one can find resident shamans, full moon bathing rituals, and detoxifying sweat lodge sessions. It is excellent for people who want an alternative to Tulum and prefer the jungle to the beach.
Italy
Nestled in the picturesque Sardinia, Acquaforte Thalasso Spa in Italy is a treat for every traveler because of the beautiful beaches, spectacular mountains, and long coastline that's within arm's reach. With over 20 different treatment rooms, it is easily one of the best luxury spas in Italy.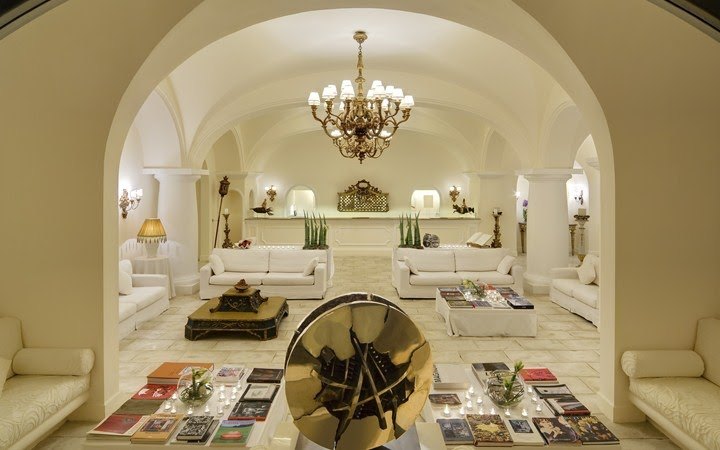 Acquaforte Thalasso's claim to fame is its thalassotherapy pools situated in a tropical garden area, with massaging jets working guests' muscles as they relax in the saline-dense pools. Their thalassotherapy pools are regarded to be the most popular in the world.
The Capri Palace, formerly known as the Scuole Delle Gambe, on the other hand, is right next to Capri's cerulean waters. Best known for its leg school, cold mud treatments through the chilly pools are crucial in the routine to keep those guests perfect-looking.
Conclusion
While there are many spa resorts and centers out there, it won't hurt to pamper yourself in some of the best spa destinations in the world. Relax and rejuvenate yourself with only the best luxurious treatments in state-of-the-art and award-winning spa centers to make sure every minute of your trip is worth it.
Add these destinations to your travel bucket list, prepare your itinerary, pack your luggage and fly out to experience a one-of-a-kind relaxation and soothing therapy to calm your mind and give yourself a well-deserved break!