India is a place that is difficult to explain without using superlatives. It is enthralling beyond your wildest imagination. This is a place that everyone should see at least once since it is ancient, mysterious, awe-inspiring, and a little daunting.
The marvels of India will never fail to amaze and astound you. If you're planning a trip to India, here are 15 things you can do.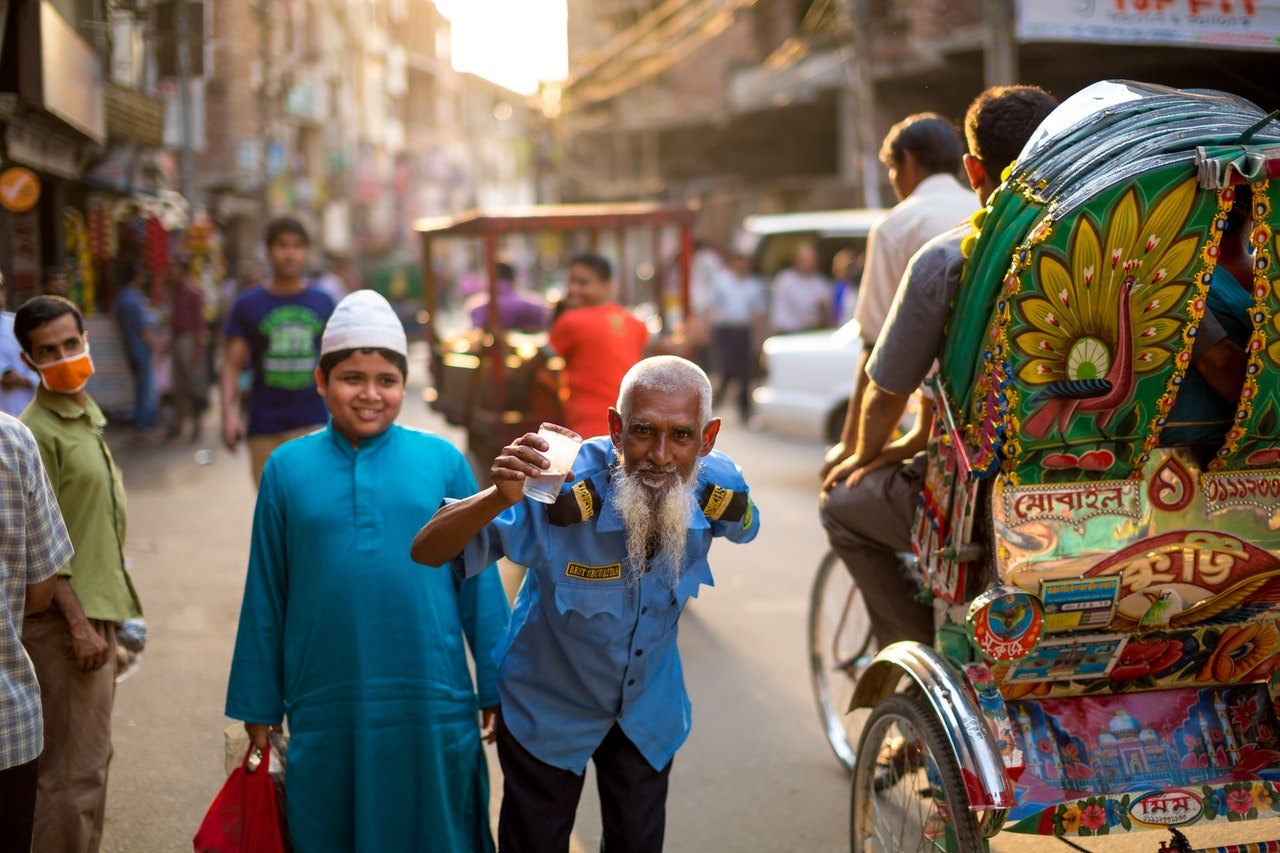 Spot India's 'Big Five' Cats
India has a diverse range of fauna, but the country's cats get the most attention. Bengal tigers, snow leopards, clouded leopards, Asiatic lions, and Indian leopards are all found here. Plus, the odds of seeing them are good if you go to the right spots.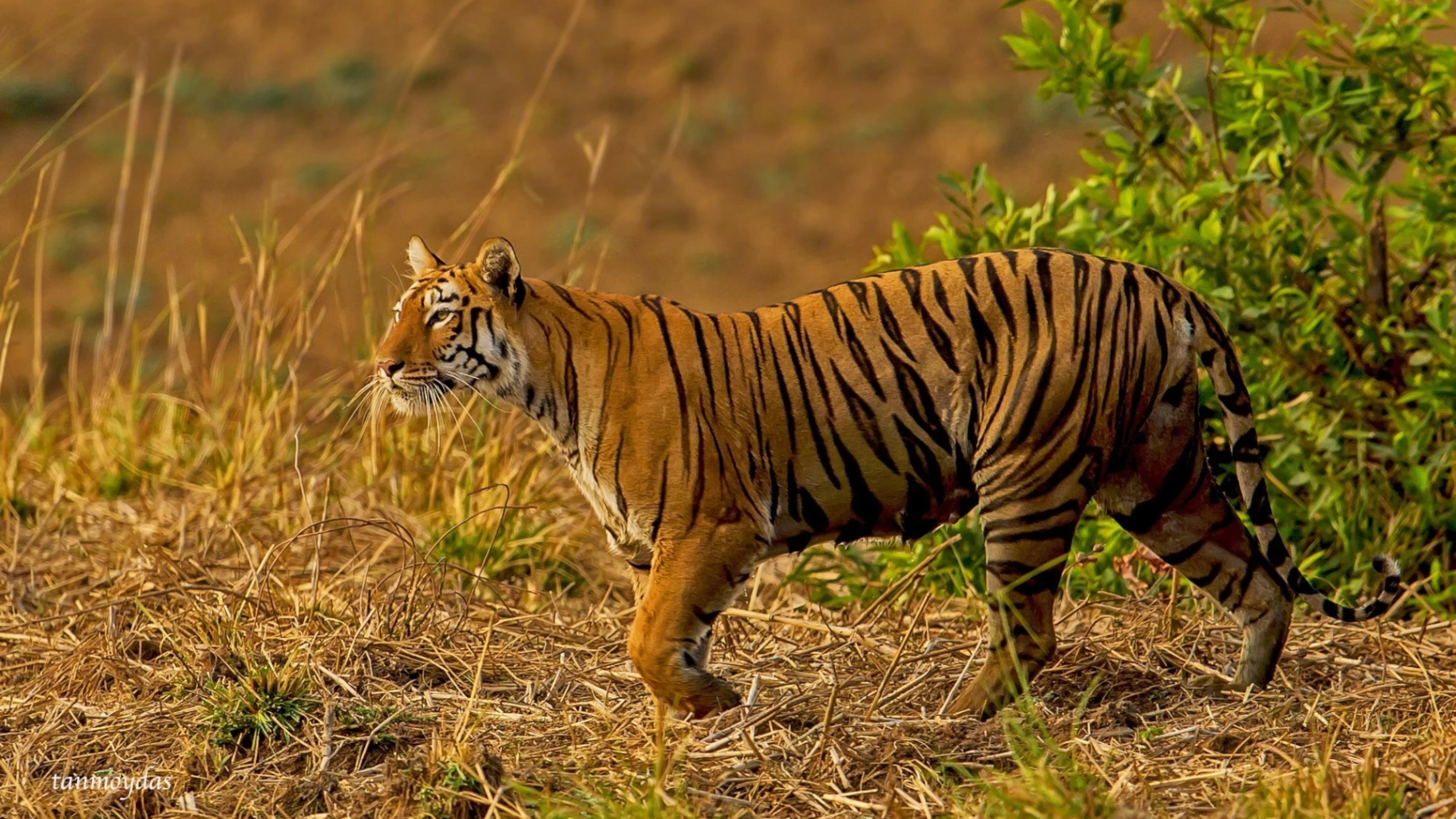 Bandhavgarh, Kanha, Pench, Ranthambore, Satpura, and Corbett are the best places to see Bengal tigers. Snow leopards can be spotted near Ladakh, high in the Indian Himalayas. If you go in the winter, you'll have a better chance of spotting them as they make their way down from the mountains in quest of food.
Clouded leopards are found in the Himalayan foothills, and, despite their name, they are unrelated to leopards. One of the best places to observe them is in Sikkim's Kanchenjunga Biosphere Reserve. Finally, go to Gujarat State to witness the world's only living Asiatic lions.
Get to the Dudhsagar Falls
The Dudhsagar Falls, on the boundary between the city of Goa and Karnataka, is located in the Bhagwan Mahaveer Sanctuary and Mollem National Park. The four-tier waterfall is India's highest at 1017 feet, and it may reach 100 feet wide when sustained by monsoon rainfall.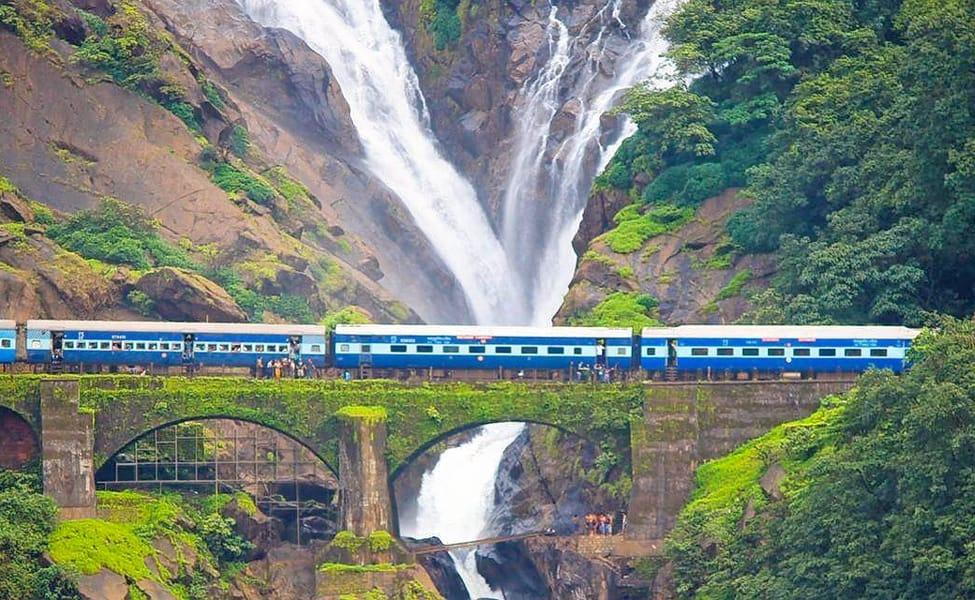 You must be brave to get to the falls. If you come during the rainy season, you may either walk the 10km to the falls or rent a bike taxi. From October onwards, Jeep taxis are operational.
Trek in the Indian Himalayas
From Kashmir to Nanda Devi, the western mountains are home to diverse cultures and perspectives. In the east, enormous butterflies and orchid forests may be found in paradise-like Sikkim, while Arunachal Pradesh is the last of the Himalayan wild territories.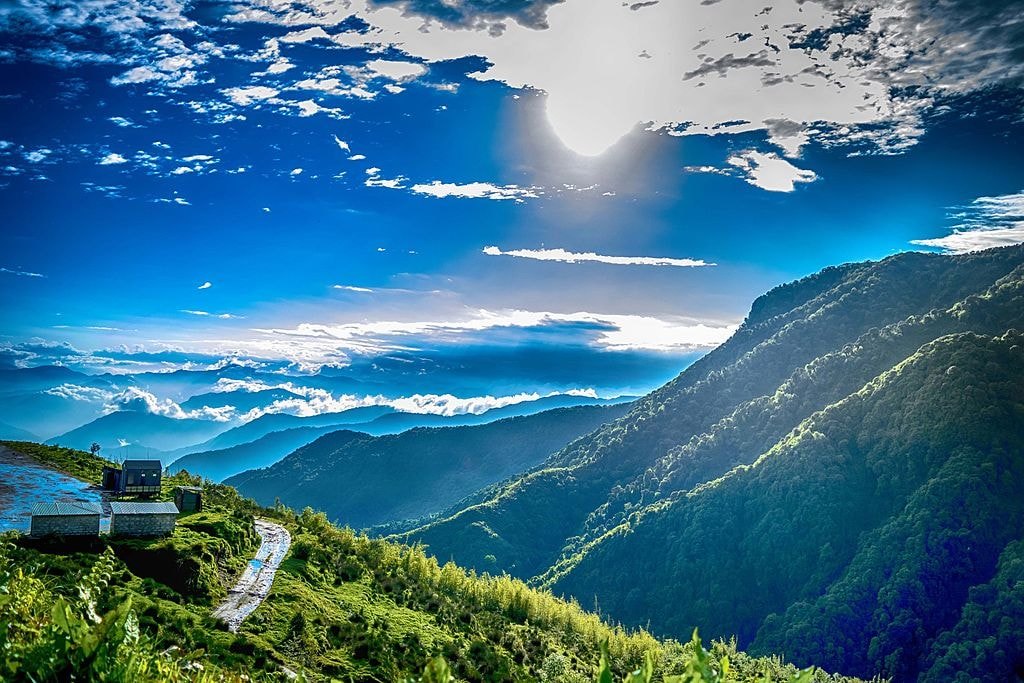 The Markha Valley and Hemis Festival trek is one of the most popular in the Indian Himalayas, including spectacular mountain landscapes, Ladakh's biggest monastery, and the possibility of seeing snow leopards.
Climb to the Top of the Great Wall of India
The spectacular Great Wall of India, second only to the Great Wall of China, spans nearly 22 miles around the perimeter of the Kumbhalgarh Fort in India's Rajsamand area.
When the fort was erected over 500 years ago, this amazing feat of engineering was completed. Over 300 historic temples are protected by the fort and wall together.
The sight is a must-see, but the trek to the top requires some physical fitness, and takes around 40 minutes.
Look for a Paradise on Earth
The tsunami of 2004 wreaked havoc on island tourism, but the Andamans have recovered and are ready for business. Diving is said to be as fantastic as it's ever been.
Fly or sail into Port Blair, then proceed to Havelock Island for some birdwatching and beach time before going to Neil Island, where you can cycle through paddy fields, snorkel over reefs, and count the number of other tourists on one hand.
Visit the Intricate and Humbling Ellora Caves
The magnificent Ellora Caves complex, located in Maharashtra, spans over two square kilometers. The cave complex comprises 34 monolithic Buddhist, Jainist, and Brahmanist temples.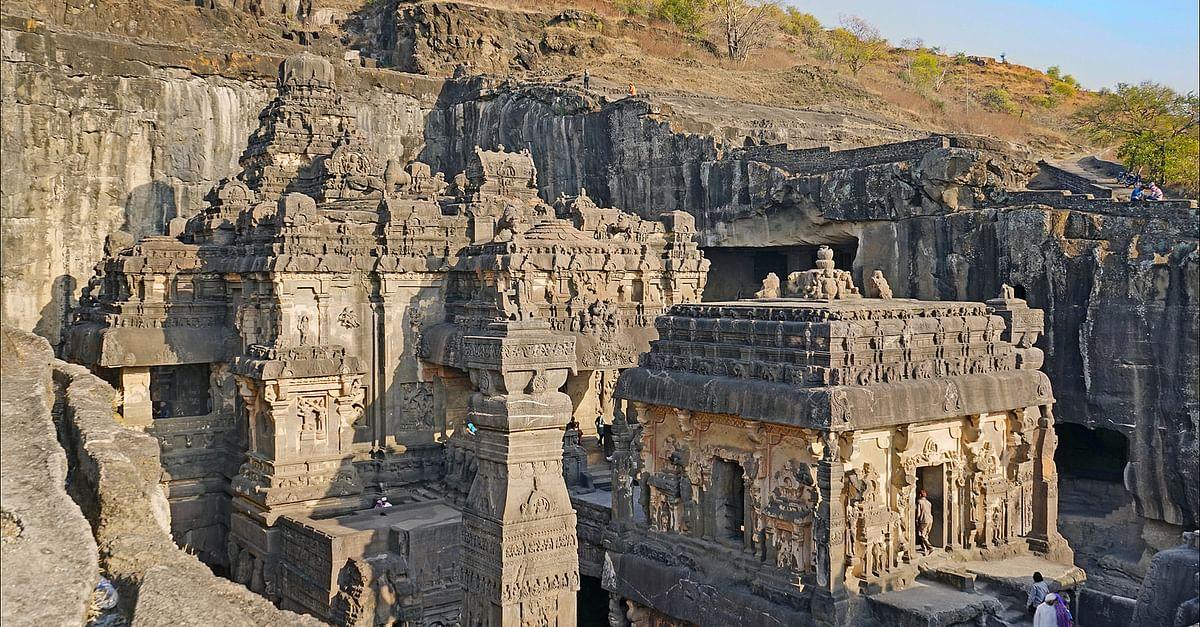 Hand-chiseled out of a mountainside, the temples are now packed with beautiful artworks.
These temples are surprisingly ornate and humbling when you realize what resources were available when they were built, maybe owing to a little rivalry between the artisans.
Ride the Rails
India's rail system is more than simply a mode of transportation; it's an adventure in and of itself. Each carriage reflects India: loud, chaotic, welcoming, and alive.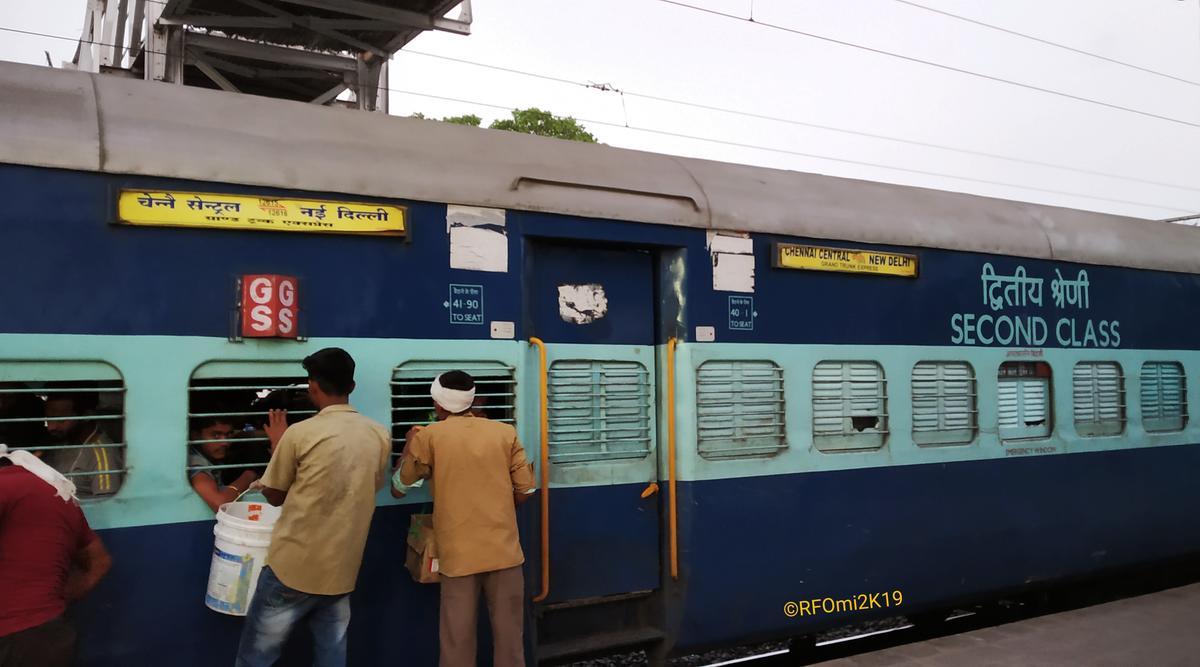 Book a sleeper, select the class that best suits your budget, and ride at the tinkling pace of an antique train. Every train ride is as unique as the country.
Consider traveling the Grand Truck Express from New Delhi to Chennai for an unforgettable Indian train experience. With 2,186 kilometers, it is one of India's longest railway routes.
Find Inner Peace
Religions, beliefs, and rituals abound in India, making it a spiritual marketplace. Watching daily rites on the ghats in Varanasi or beside the quiet waters in front of the Golden Temple in Amritsar allows you to practically dip your toes into the sacred waters.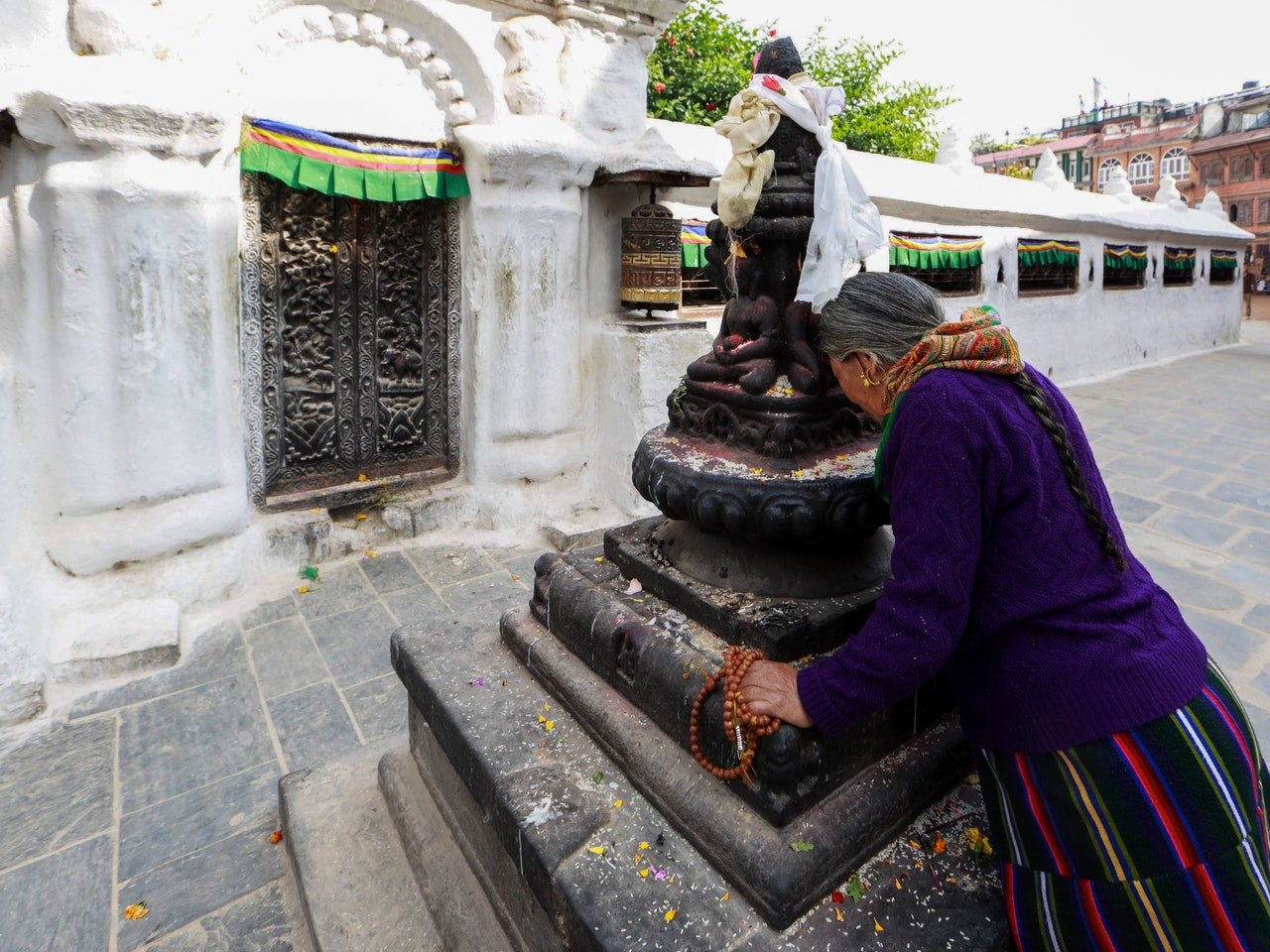 You may also immerse yourself in the whirlpool of Kumbha Mela, a three-year festival of ceremonial bathing, flashing lights, naked sadhus, and spiritual purification performed along a declared sacred river.
Staying in one of India's Hindu Ashrams, faith-based guest homes where even the food is included with spiritual instruction, will take you further. Rishikesh, which sits at the end of the sacred River Ganges' 272-kilometer path to escape the Himalaya, is brimming with colorful characters, temples, and ashrams.
Grab the Chance to See Jaipur's Textile and Armory Museums
The sumptuous home of several generations of Indian royalty, tucked in the heart of the Old Town, is a must-see destination for every traveler to Jaipur.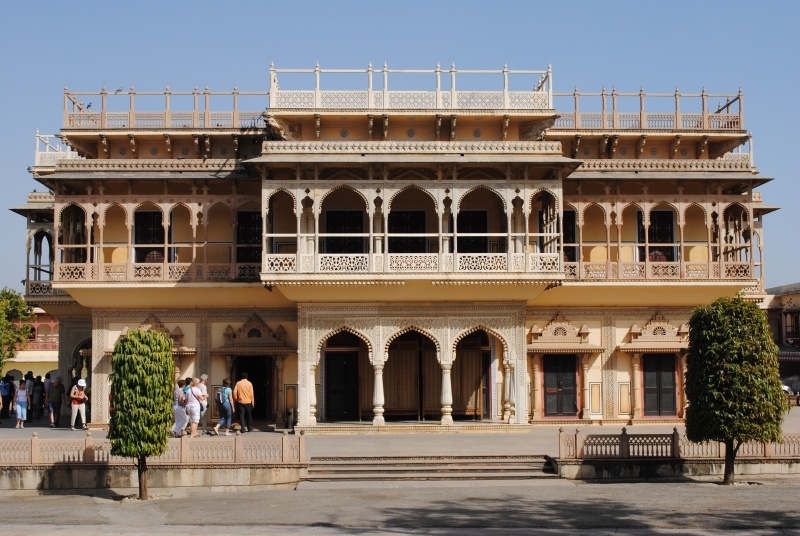 The interior of the palace, erected in the 1700s, has seen various modifications and renovations throughout the years.
The outstanding mix of Rajastani and Mogul architectural styles will delight architecture aficionados. A textile museum with excellent exhibits of royal finery and an intriguing armory museum are both located within the gorgeously adorned palace.
Celebrate the World's Most Colorful Festivals
Thanks to its pantheon of gods and religions, India has no lack of festivals. Each region also has its festivities. For example, harvest is celebrated in Kerala with Onam, a ten-day feasting celebration.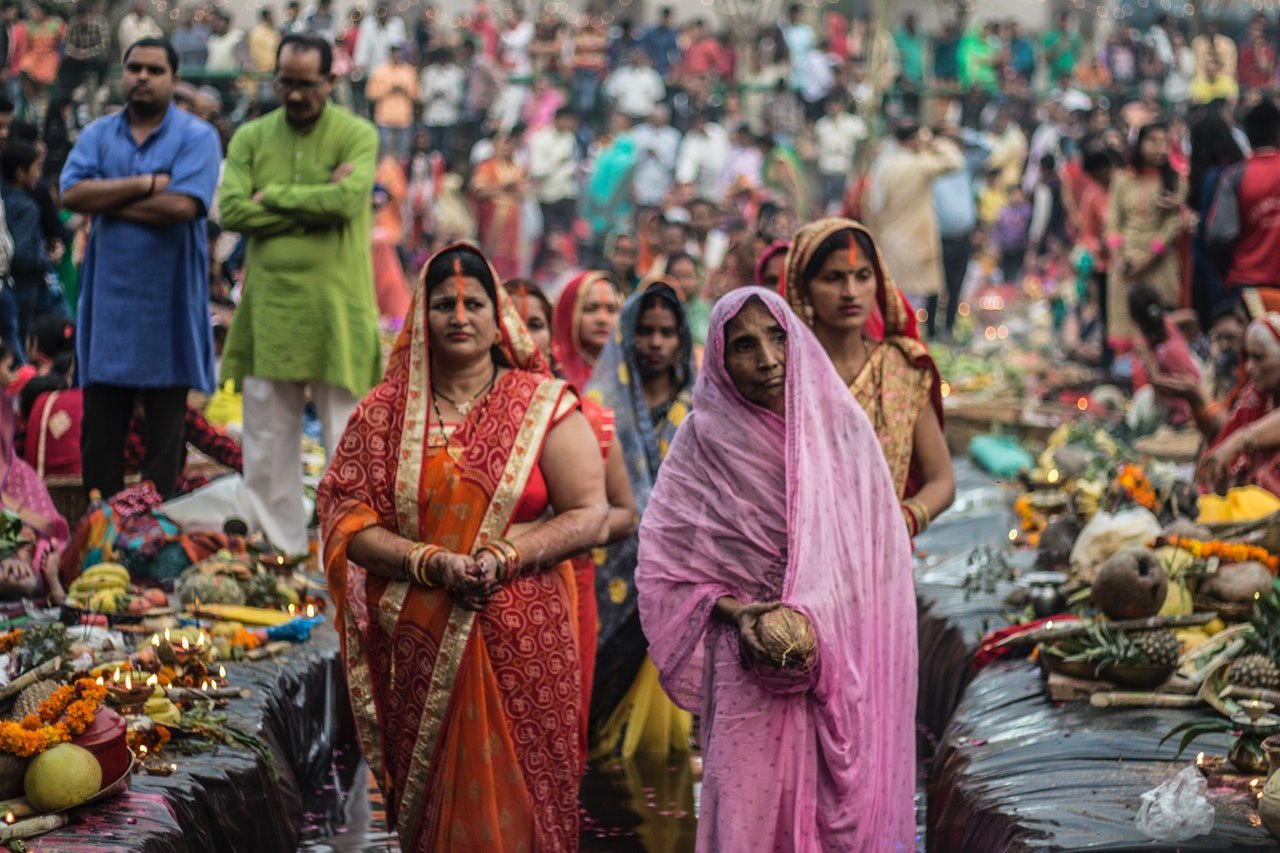 In Nagaland, there are kite flying and camel festivals and a hornbill festival. In March, India's most colorful celebration, Holi, celebrates the glorious victory of good over evil. People are flinging powder of various colors, making it chaotic and insane.
The most prominent celebration is Diwali, which occurs every year between October and November. Over one million clay lamps called diyyas light up India's streets, households, and temples, giving it the name the "festival of lights."
Take a Trip to the Temples
It's no wonder that India is a realm of temples, given its diversity of religions and deities. Throughout history, they have served as a canvas for ideas, sculpture, architecture, and the arts.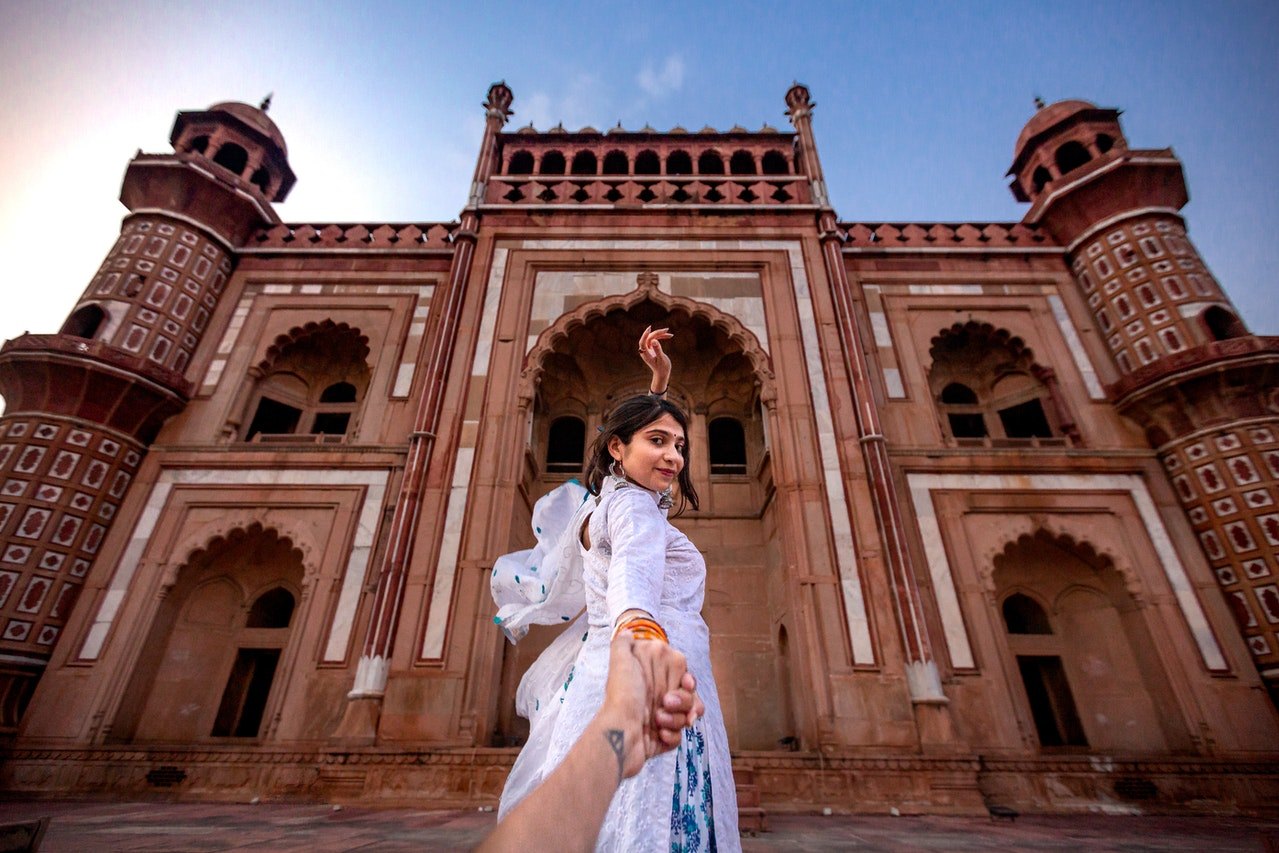 They are bustling, lively hubs of active devotion that dominate landscapes or are carved into rocks and caverns. Blush at the sensual carvings of Madhya Pradesh's Khajuraho temple. In the Lord Jagannath temple in Orissa, enjoy the sample food made under the supervision of Goddess Mahalakshmi.
The Meenakshi Sundareshwar Temple in Tamil Nadu is adorned with technicolor creatures, gods, and demons. Also, visit Amritsar's Golden Temple, a beautiful icon of religious tolerance and spiritual freedom.
Sleep under the Stars in the Rajasthan Desert
A camel safari in the Rajasthan desert is a must-do activity. As your camel transports you over the Thar desert to Jaisalmer, you'll be gently rocked.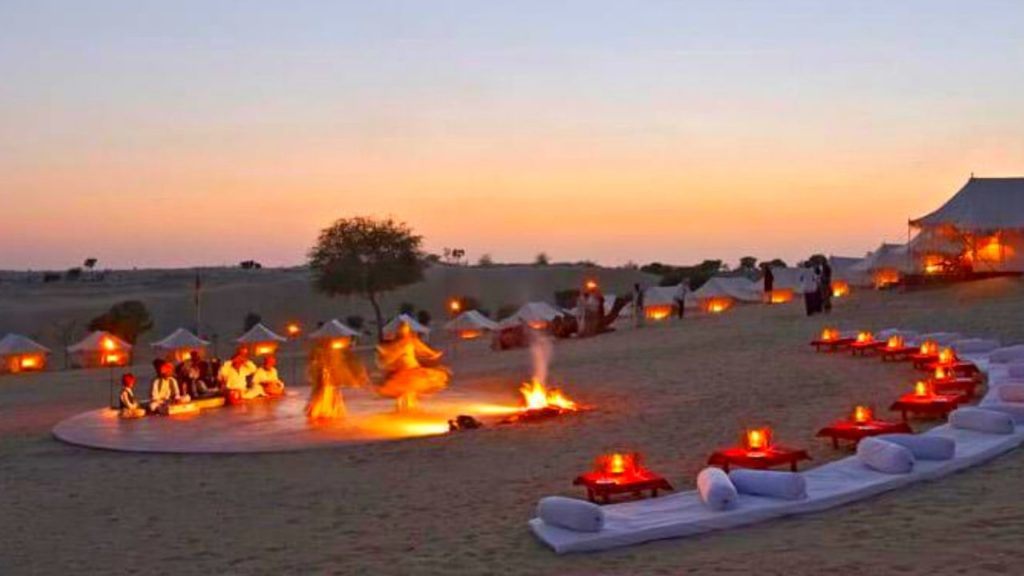 You may sleep in tents under the stars at night and visit little desert communities where curious youngsters proudly show you their earthen dwellings. Visit during the Pushkar camel fair to get the most out of your trip.
It's an annual festival that brings together traders from around the area to showcase Rajasthan at its most colorful, chaotic, and camel-trading best. Also, don't forget to visit Jaisalmer, the pink city. It's a stroller's paradise and a soothing exposure to India's sights, sounds, and scents.
Make Your Way Down the Ancient Step Wells
The Ancient Step Wells of India were constructed to solve a severe water deficit outside of the yearly monsoon season. Deep, stepped wells were created throughout the parched northern areas of Rajasthan and Gujarat as far back as 550 AD to store the bountiful rainfall during the monsoons.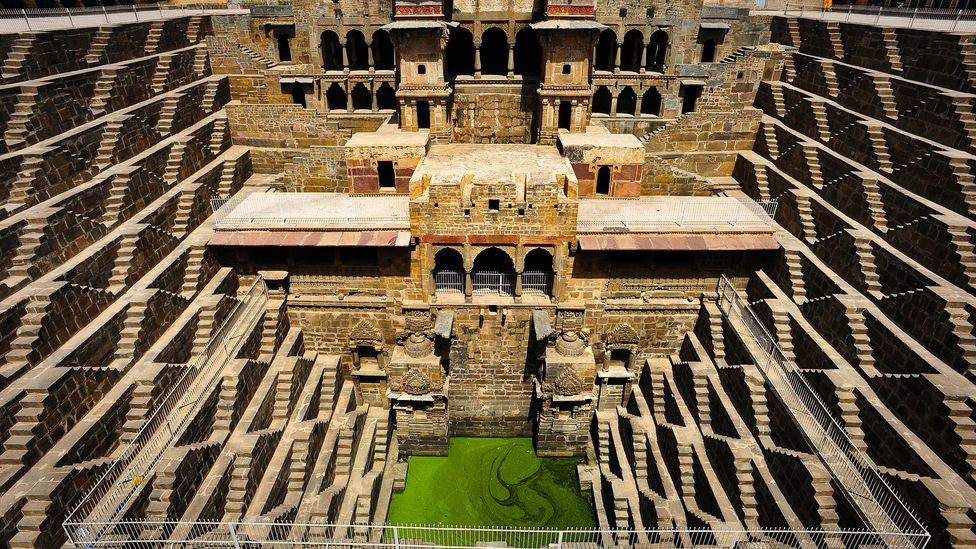 Most of these beautiful structures have fallen into ruin, but Adalaj Vav, approximately 12 miles north of Ahmedabad, is a good demonstration. This step well has been maintained and is five stories deep.
Witness Rural India from a Houseboat in Kerala
The converted rice boats that traverse Kerala's backwaters are the perfect chance to see rural India at its most tranquil. It's one of the most bountiful locations in the country, thanks to fertile soils and abundant fish stocks.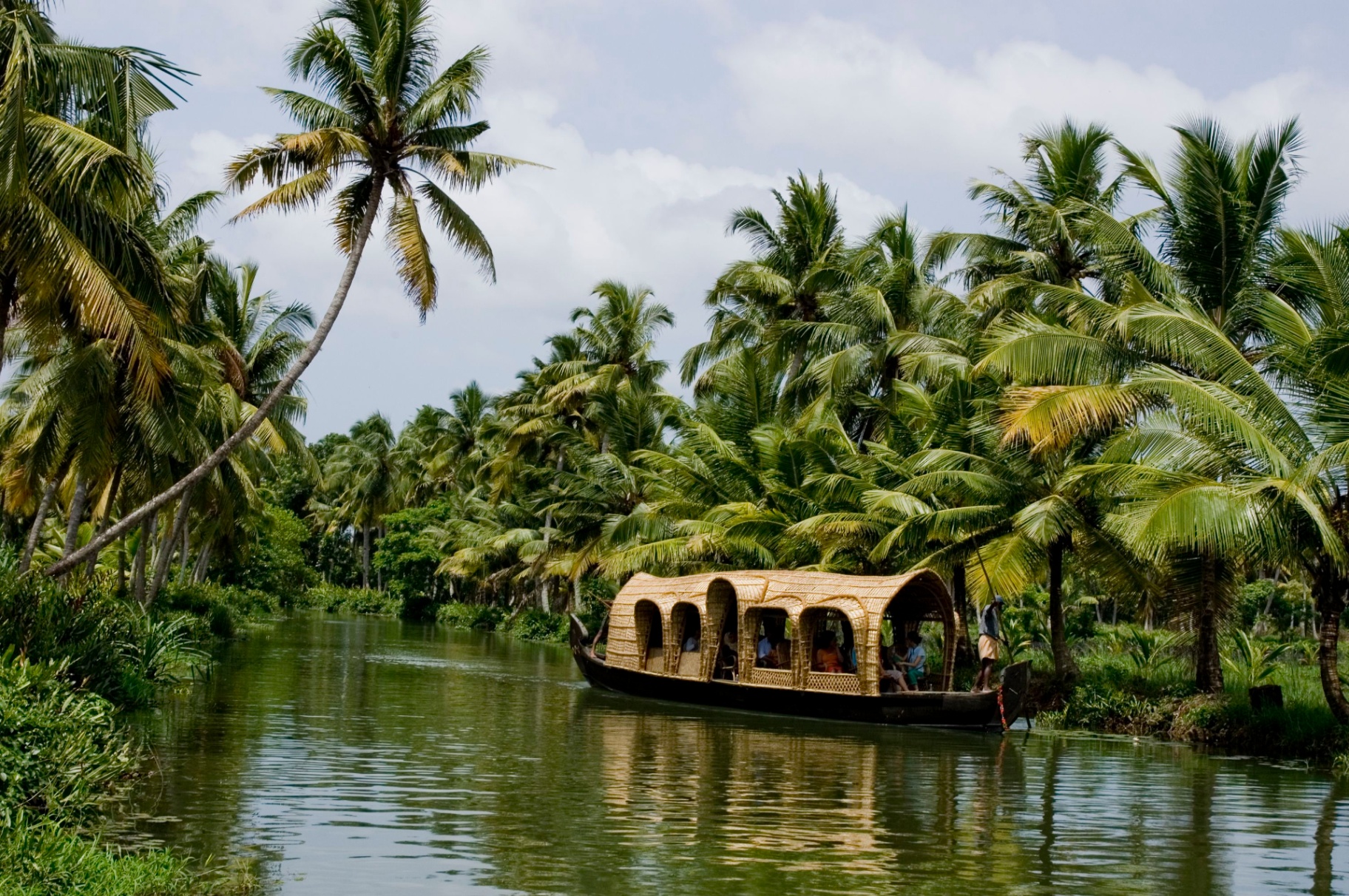 Relax and take in the picturesque scenery of shady palms, rice fields, and small rural churches and temples. Take a stroll through Kochi, Kerala's vibrant capital.
Kochi (or Cochin, as most residents call it) is a group of peninsulas, islands, and promontories sandwiched between the inland waterways' lakes and rivers and the Arabian Sea.
Tour the Taj Mahal
The exquisite Taj Mahal (also known as "the Taj") is undoubtedly the most gorgeous and romantic mausoleum in India, if not the whole world. Emperor Shah Jahan constructed the exquisite mausoleum for his beloved wife, Mumtaz Mahal, between 1631 and 1648.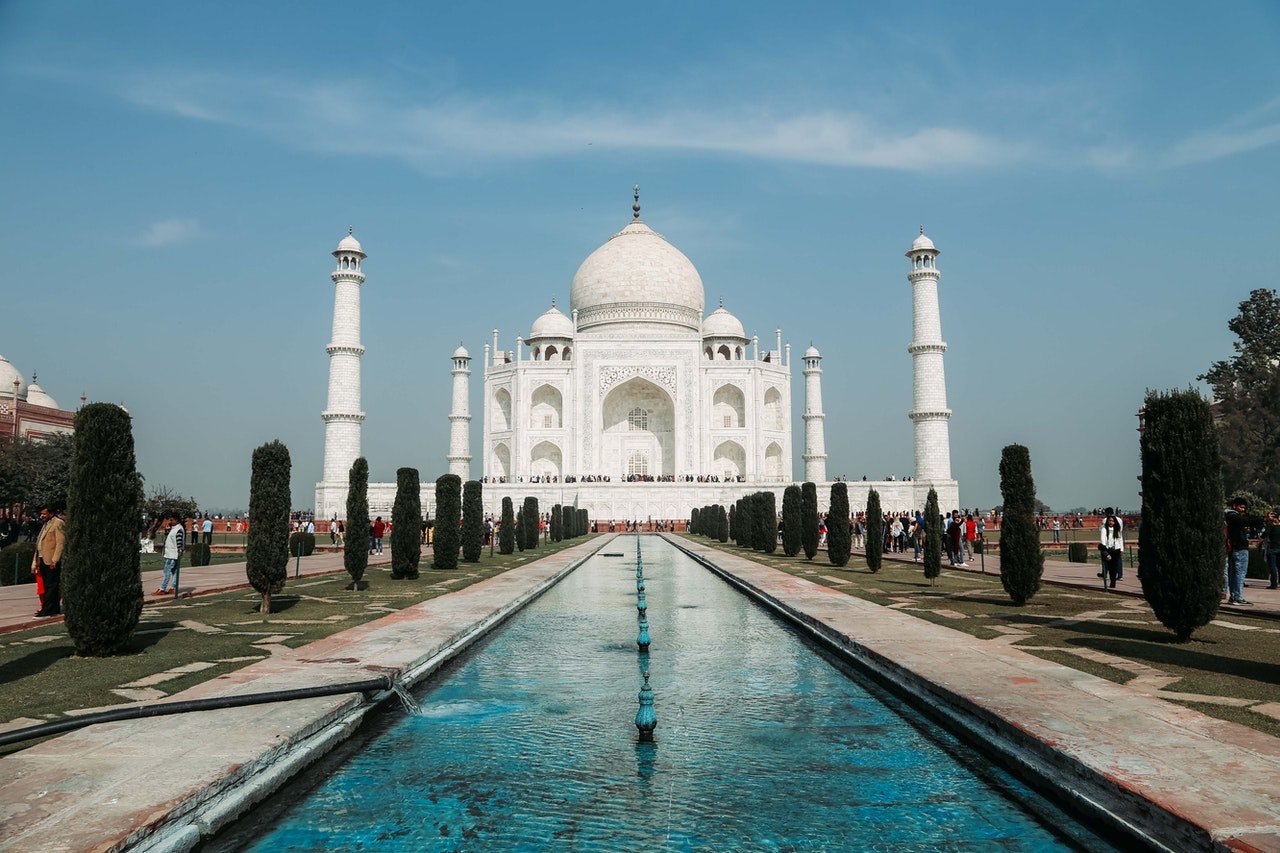 A symphony of geometry, proportion, and constraint, the magnificent white marble mausoleum is a work of art. The house is surrounded by a beautiful Persian-style landscape with lawns and streams, a mosque, and a small museum.
Conclusion
There is something to do or see around every corner that you have probably never done or seen before in India. Every day, no matter where you are, there are new experiences to be encountered—whether intriguing, frightening, gratifying, baffling, or enlightening.