Romy is from the Netherlands and now studies for a Bachelor in Art History in Amsterdam. She combines her studies with the love of traveling and discovering new places. Here she gives us her best Kenya and Tanzania travel tips. In this interview you will learn:
Where to stay in Kenya and Tanzania
What to do in Kenya and Tanzania
The challenges you may face as a traveler in Kenya and Tanzania
The approximate cost of a two week trip to Kenya and Tanzania
The top travel resources to book your trip to Kenya and Tanzania online
Why Kenya and Tanzania is such an amazing travel destination
Essential Kenya and Tanzania Travel Tips You Need To Know Before Visiting
Pin these Kenya and Tanzania travel tips to your travel board on Pinterest >>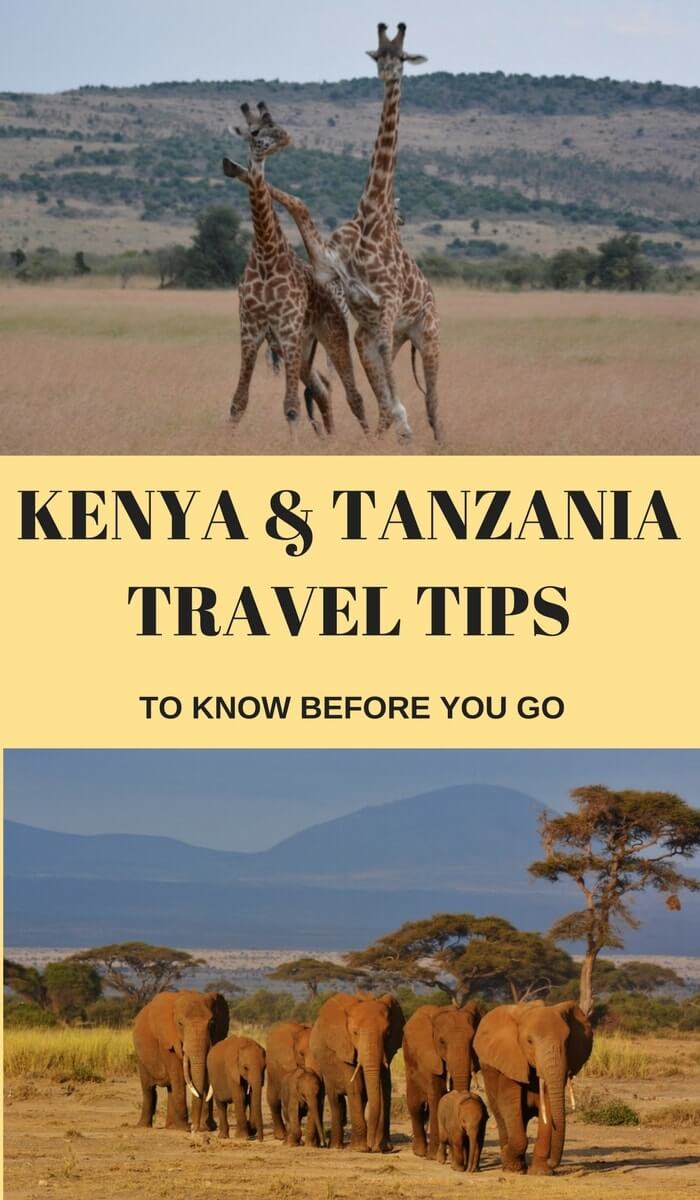 To start, could you please give us a short introduction about yourself, where you're from and what you do?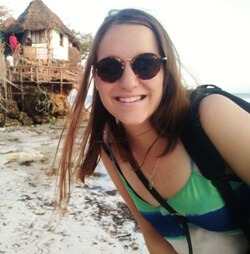 Hi, Everyone! My name is Romy, and I started BrunetteatSunset.com because I was in desperate need of a new adventure.
I felt my daily life had gotten stuck in a routine. I no longer felt alive. And if that's the case, you know something has got to change!
I am from the Netherlands, and I still study in Amsterdam. I am combining my Bachelor in Art History with traveling.
It will take me longer to graduate, but I feel a lot more fulfilled.
I love exploring Africa, discovering places off the beaten track, photography and as the name of my blog suggests… sunsets!
When did you first visit Kenya and Tanzania and where did you go?
This summer was the first time I visited Kenya and Tanzania. We flew into Nairobi and from there we went on a Safari to Masai Mara, Lake Nakuru, and Amboseli NP.
We then spent some time by Lake Naivasha where we also visited Hell's Gate NP. After spending one more night in Nairobi, we crossed the border to Tanzania by bus.
We spent more time than we planned in Arusha because we met so many amazing people. A guy we met in Arusha took us to his family in the Datoga tribe. We spent several days there.
From there we continued our trip to Dar es Salaam and Udzungwa and ended our trip in Zanzibar.
What was it that made you fall in love with Kenya and Tanzania and did it inspire you to return?
Ever since I visited South Africa, I've been obsessed with African wildlife. So that is one of the things that made me want to visit East Africa. The great migration is a spectacle that you just can't see anywhere else.
As for the people, both countries are incredibly welcoming and helpful.
We took matatu's and Dalla Dalla's (ways of public transport) multiple times and every time someone would take us under their wing and help us find our way. Often they would even ask to let them know if we got there safely.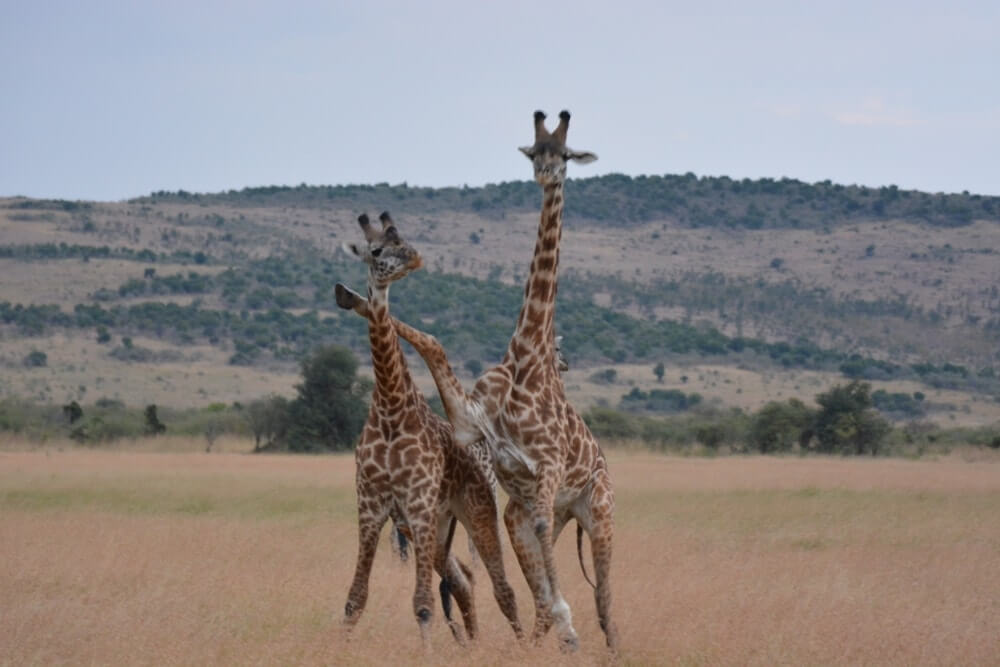 Which Kenyan and Tanzanian cities are your favourite and why? Would you recommend these as travel destinations? If so, where do you recommend staying?
For me, it isn't the cities that make these countries worthwhile. I found it much easier to get to know people in smaller villages.
A city I did love is Arusha, Tanzania because the hostel owner showed us around. He introduced us to a lot of locals and real Tanzanian nightlife. If you're there, I'd recommend staying at Pili Pili House. The rooms are simple, but the guys make your stay worth it.
In Nairobi, Kenya definitely stay at Wildebeest Eco Camp. It is a stunning place where you can stay in a dorm if you're on a budget, but where you can also go for luxury. From there you'll be able to visit everything, but it's located in a nice and quiet area.
Another great campsite is Fisherman's Camp located at Lake Naivasha, Kenya. I would recommend staying in a banda though and not in a tent.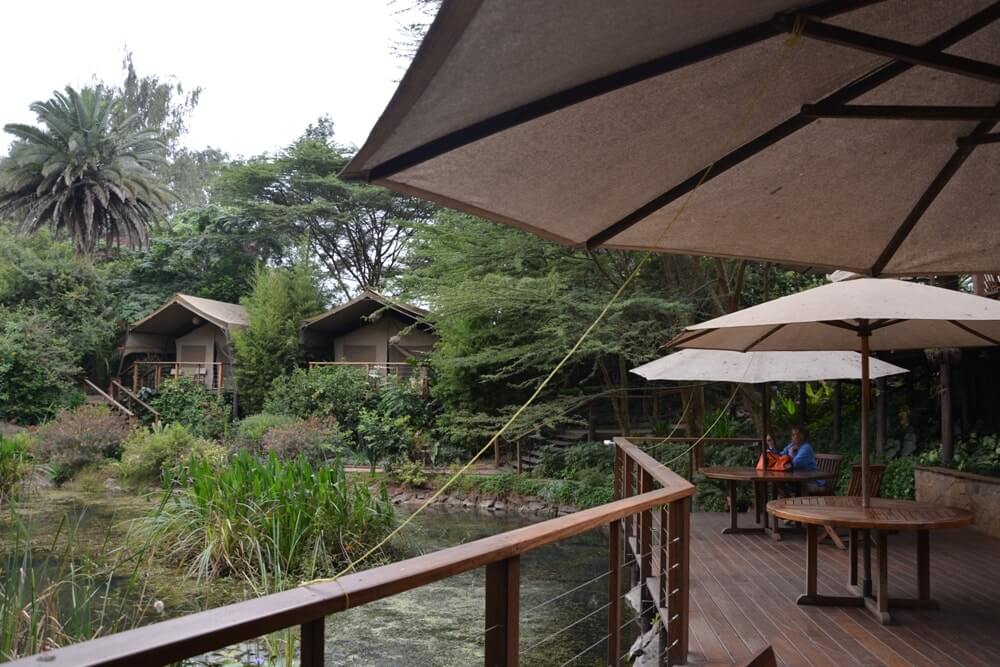 Your absolute top things to do in Kenya and Tanzania?
I wrote a blog post about my top 5 must do's: http://brunetteatsunset.com/5-things-kenya-tanzania/
What challenges have you faced in Kenya and Tanzania and how did you overcome them? Should people planning to visit Kenya and Tanzania be aware of these challenges?
We did experience some kind of culture shock in our first week. They do everything at a slower pace and take things as they come.
Our safari company made us wait for hours and at first, I thought we got scammed. We learned very quickly to go with the flow because there's just no point in stressing. It's best to let go of your western punctuality as quickly as possible.
Also, we learned to be very direct with African men. When we were going out, we were constantly being harassed. The men do listen if you say no, but they do not take subtle hints.
We noticed a huge difference between Dutch and Kenyan/Tanzanian Men. It is good to be aware of these differences when you are going out.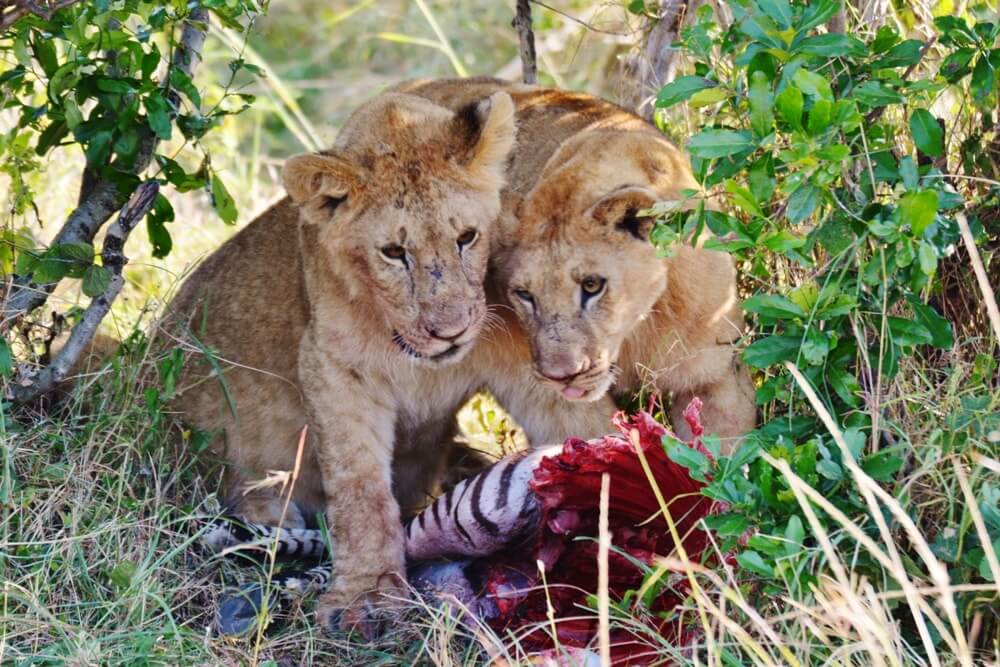 In your opinion, what is the best way to travel in Kenya and Tanzania and why?
I always go for budget travel. In Africa you are already seen as the rich white tourist and sitting in a luxury resort made me feel even more detached from local culture.
I don't want to live in a tourist bubble. For me getting to know the locals and getting to know the country is what makes traveling so special.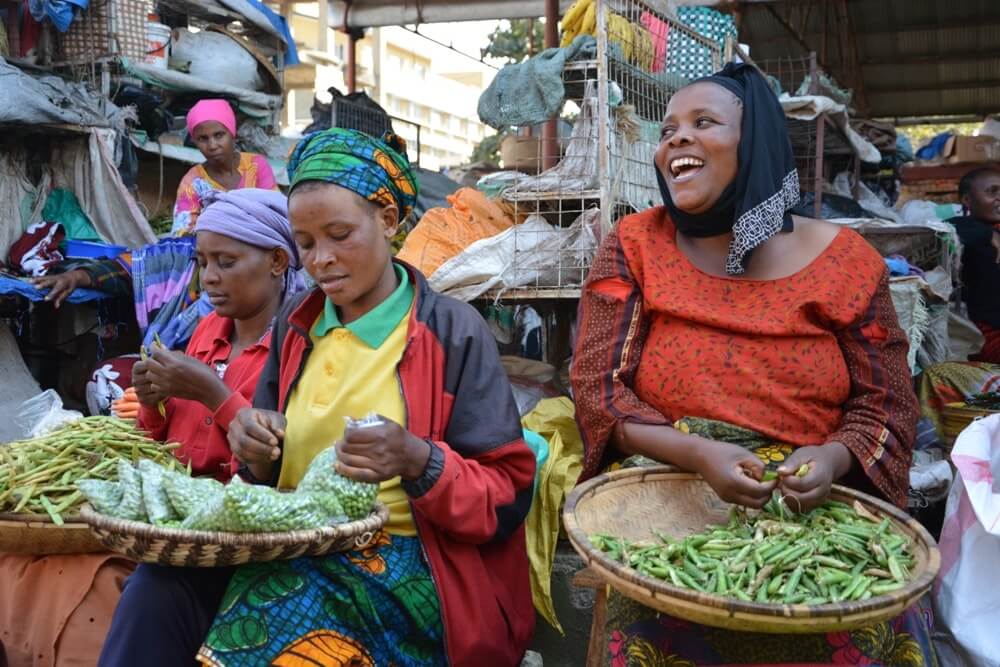 Based on this, what is the approximate cost of traveling in Kenya and Tanzania (accommodation, food, transport, entertainment)?
I wrote down everything I spent on my trip in this post: http://brunetteatsunset.com/africa-travel-budget-kenya-tanzania/
Your top go-to resources for booking flights, accommodation and tours in Kenya and Tanzania?
If you're looking for a budget safari, I have the perfect guy. He was our guide in Kenya, and we absolutely loved him. I'm supportive of Richard not just because he's a great guide. To me, it is so important to support locals!
Kenya is a country that has been exploited for years. Still, foreigners own most of the lodges and bigger companies. You can find more info on him here: http://brunetteatsunset.com/support-locals/richards-safari/.
If you are looking for a different kind of safari, use safaribookings.com. All the reputable companies are on here.
For accommodation, I mostly use Booking.com and recommendations from people I meet on the road. I occasionally check Trip Advisor for tours.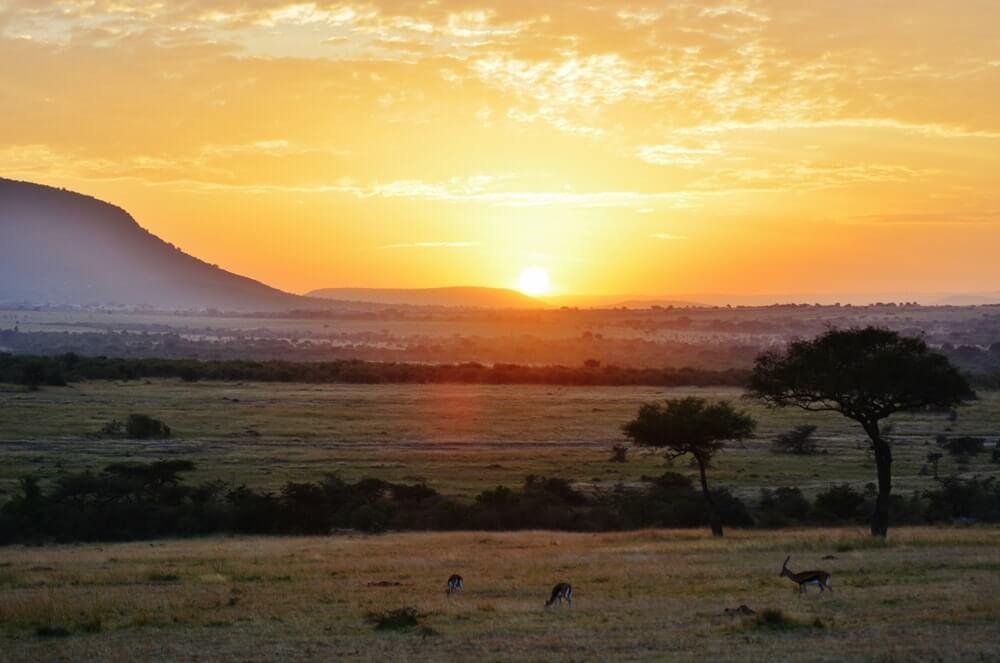 Can you share with us three important Kenya and Tanzania travel tips to know before visiting?
• Make sure you ask a local you trust what things should cost. Otherwise, you'll get the Mzungu (Swahili for 'white person') price everywhere.
• If you are taking a matatu, be prepared to have three Kenyan men sitting on your lap. They'll stuff anyone that needs a ride in the van.
• Bring lots of hand sanitizer for toilet visits on the road.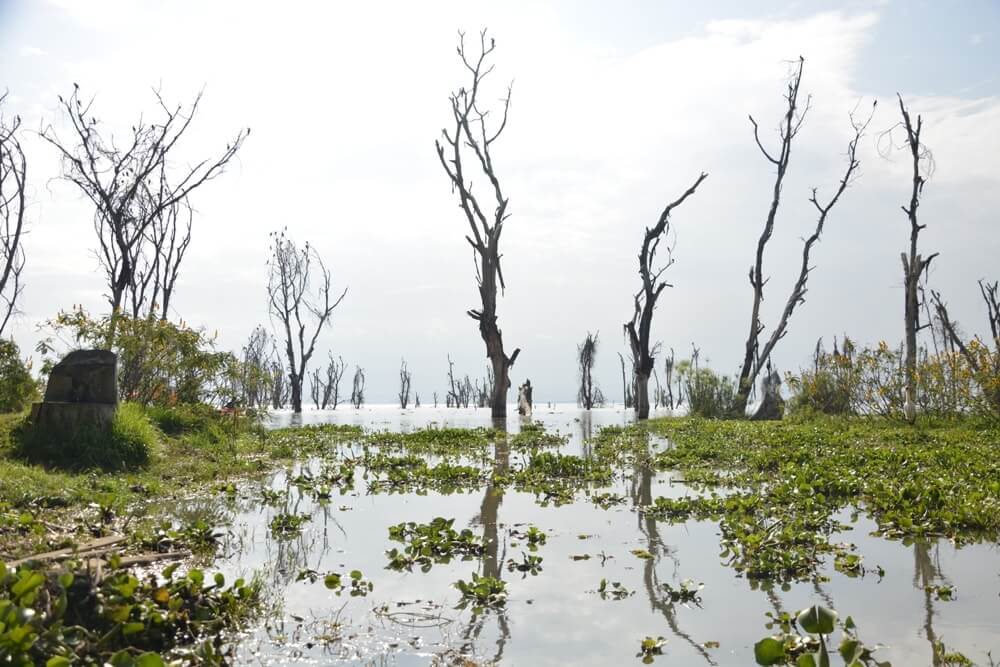 And finally, do you have any last words to inspire everyone reading this to travel to Kenya and Tanzania?
There are a lot of misconceptions about Africa. Don't let those hold you back. These countries have so much to offer. There is nothing like the African Sunset (think Lion King)! It's something you should experience at least once!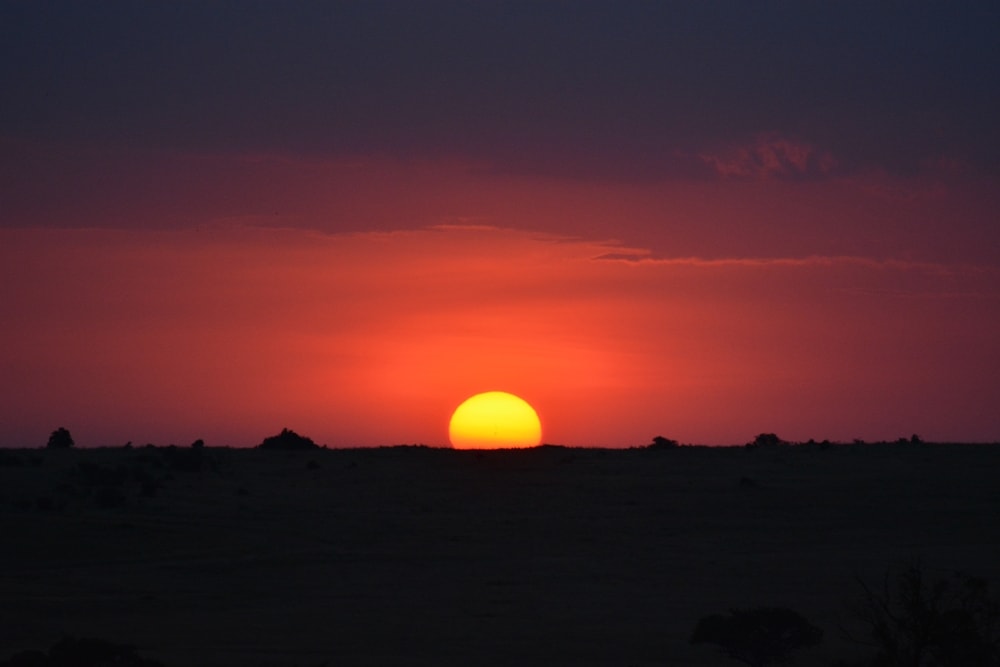 Thank you, Romy, for sharing your best Kenya and Tanzania travel tips!
To learn about Romy's next adventures and see all of her photo's, remember to follow her on her blog Brunette at Sunset and on Instagram: @brunetteatsunset
---
Kenya & Tanzania Travel Resources
Kenya & Tanzania Accommodation:
To start looking at your accommodation options in both Kenya and Tanzania, choose Hostelworld for budget, Booking.com for comfort or Airbnb for local (and get $20 off).
Kenya & Tanzania Flights:
If you are traveling to Kenya or Tanzania from outside of Africa, it is beneficial to use a flight compare site to find the cheapest flights. We recommend and use Cheapflights.com.
Click here to compare and book cheap flights to Kenya and Tanzania
---
Now it's over to you reading this! Leave your answers in the comments section below…
Are you planning a trip and looking for more Kenya and Tanzania travel tips? Leave your questions below and we'll help you out!
Have you been to Kenya or Tanzania and know some more Kenya and Tanzania travel tips to add to the list? Let us know!
---
Are you interested in being a featured traveler and sharing your travel tips?
Click here to send an email to us
Share a few words about yourself and your travel experience as well as a link to your blog or favourite social media channel
We'll be in contact!