Oh to live a life of travel…
To wake up each day with an overwhelming sense of curiosity…
To find yourself lost in foreign lands and craving more…
To live in the present…
To be carefree and daring…
To just take life as it comes and enjoy every single bit of it…
But let's face it, not all of us are in the position to pack up and take to the open road forever. So how can we bring that travel high into our everyday lives?
Simple.
Just take what you love most about traveling and infuse it into your daily practices.
Not sure what I'm talking about? Here are 30 ideas to help you live every day like you're traveling.
These should keep you going until your next big adventure!
30 Ideas To Live Every Day Like You're Travelling
1. Every weekend make time to drive somewhere you've never been before and stay for the day
It could be a national park, a small town or even a big city. Just go somewhere different – somewhere that sparks that curiosity in you to explore and learn new things.
2. Decorate each room in your home with a different theme from all the countries you've been to and loved or countries you are dying to visit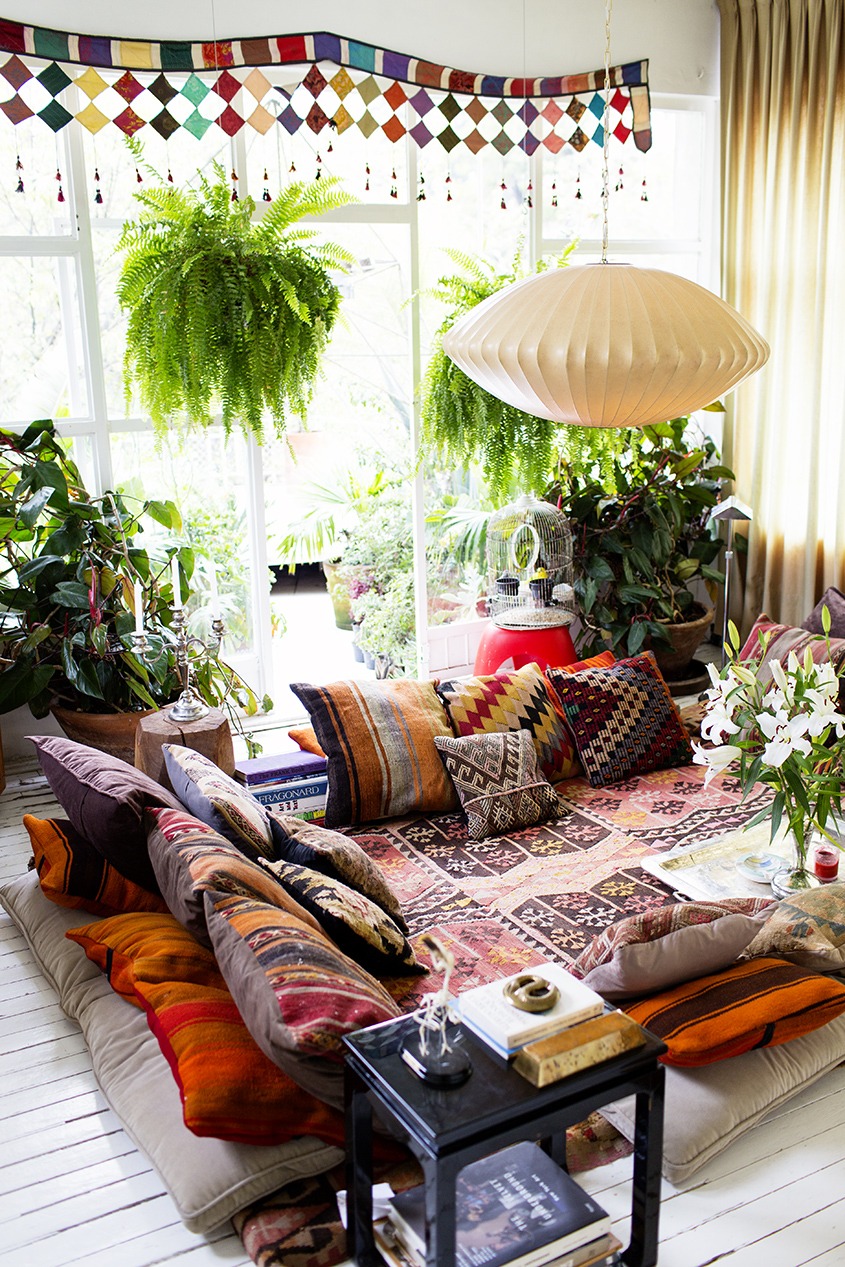 Either collect decorations and trinkets to bring home along your journey or shop online from people who are actively traveling and collecting unique, exotic and one of a kind pieces for you to purchase.
Danilo from Wallah Bazaar does just this and his story is one you must read if you feel a connection to the nomadic lifestyle!
3. Take a staycation
You don't have to go far for it to feel like you're on vacation!
Even just driving an hour up the road can offer you a completely new setting to refresh and rejuvenate your mind, body and soul.
If you book yourself into a nice hotel or bed & breakfast, you won't even know the difference and you're bound to feel all those wonderful holiday vibes!
4. Challenge yourself to try a new exotic food every week
You're daring enough to do it when you travel, right?
So why not taste new and unique foods regularly from the comfort of your own home?
Snails? Dragonfruit? Dried fish?
You can find a host of weird and wonderful delicacies in any small supermarket that sells imported international food.
Give it a go!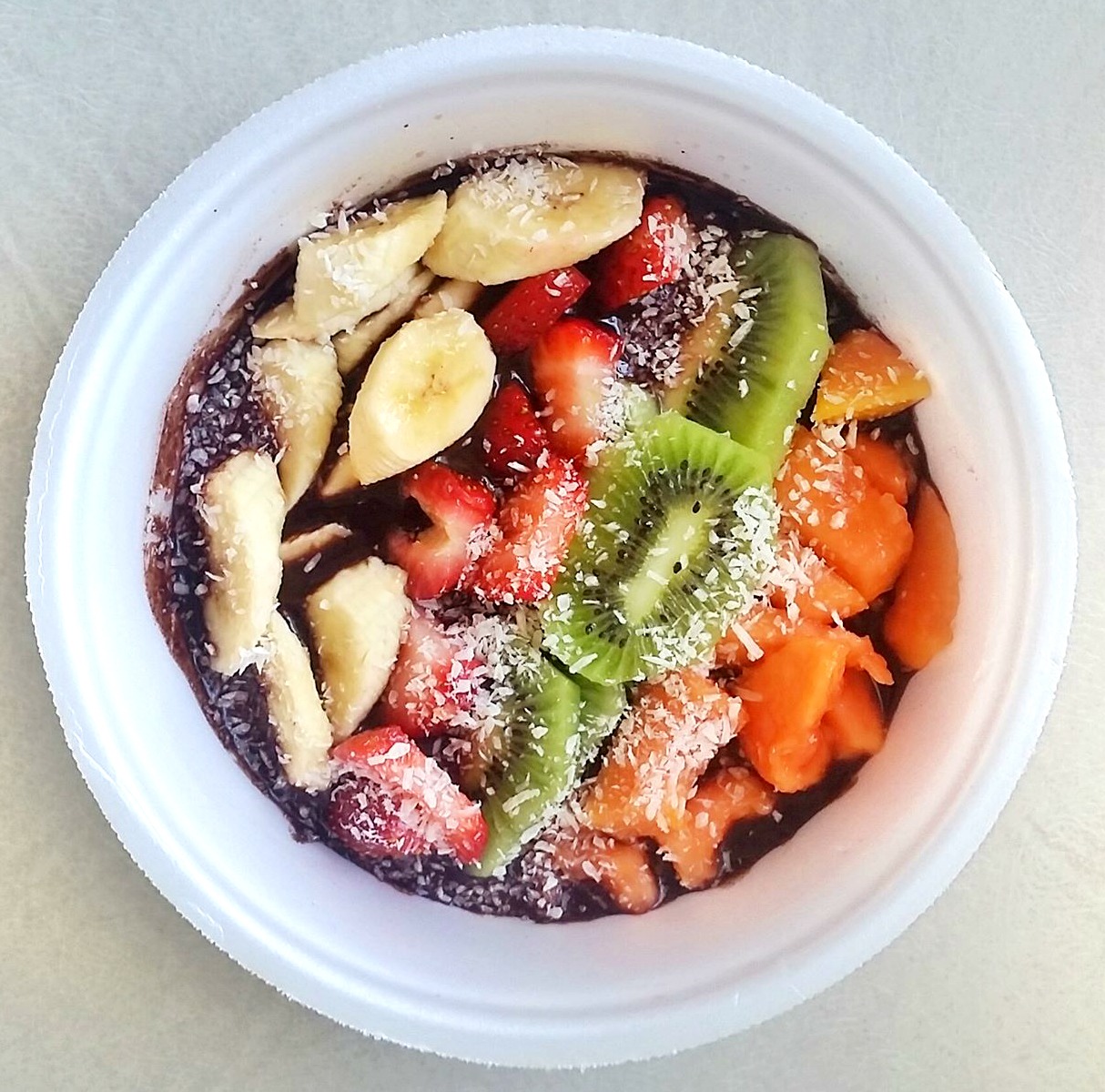 5. Go to local hostels and traveller hang-out spots (including Couchsurfing meetings) to mingle with like-minded people who share that same intense passion for travel as you
Re-live all those old travel memories like ending up in random hostels or getting stuck in the middle of nowhere and meeting amazing, weird and wonderful people.
Bring that fun, care-free vibe right back into your life and talk about travel until the cows come home!
6. Watch travel vlogs on Youtube
One of the things that inspires me most when I'm not traveling is watching travel vlogs, such as Fun For Louis.
Seriously, that guy knows how to bring you on a journey with him.
You might even forget that you're at home, laying in bed, staring at an iPad screen!
Oh, and by the way, we also have a Youtube channel.
7. Get a bunch of your friends together and take a wild and spontaneous weekend road trip
What's more exciting and free-spirited than taking to the open road with all your best friends and not a clue where you're going?
Roof off (providing someone has a convertible), hair down, music loud – now that sounds like fun!
8. Challenge yourself to cook/go out for meals from a different country every week
One week it could be Mediterranean, the next Indian… And challenge yourself to try cooking/eating a variety of different dishes.
9. Take your camera out and search for beauty you often look past
A lot of the time when we get used to living in one place we begin to see past the beauty that attracted us to it in the first place.
Go out with a camera and use your mind as a blank canvas.
Search for those little details that you originally fell in love with and capture them on camera to remind yourself each day what's out there.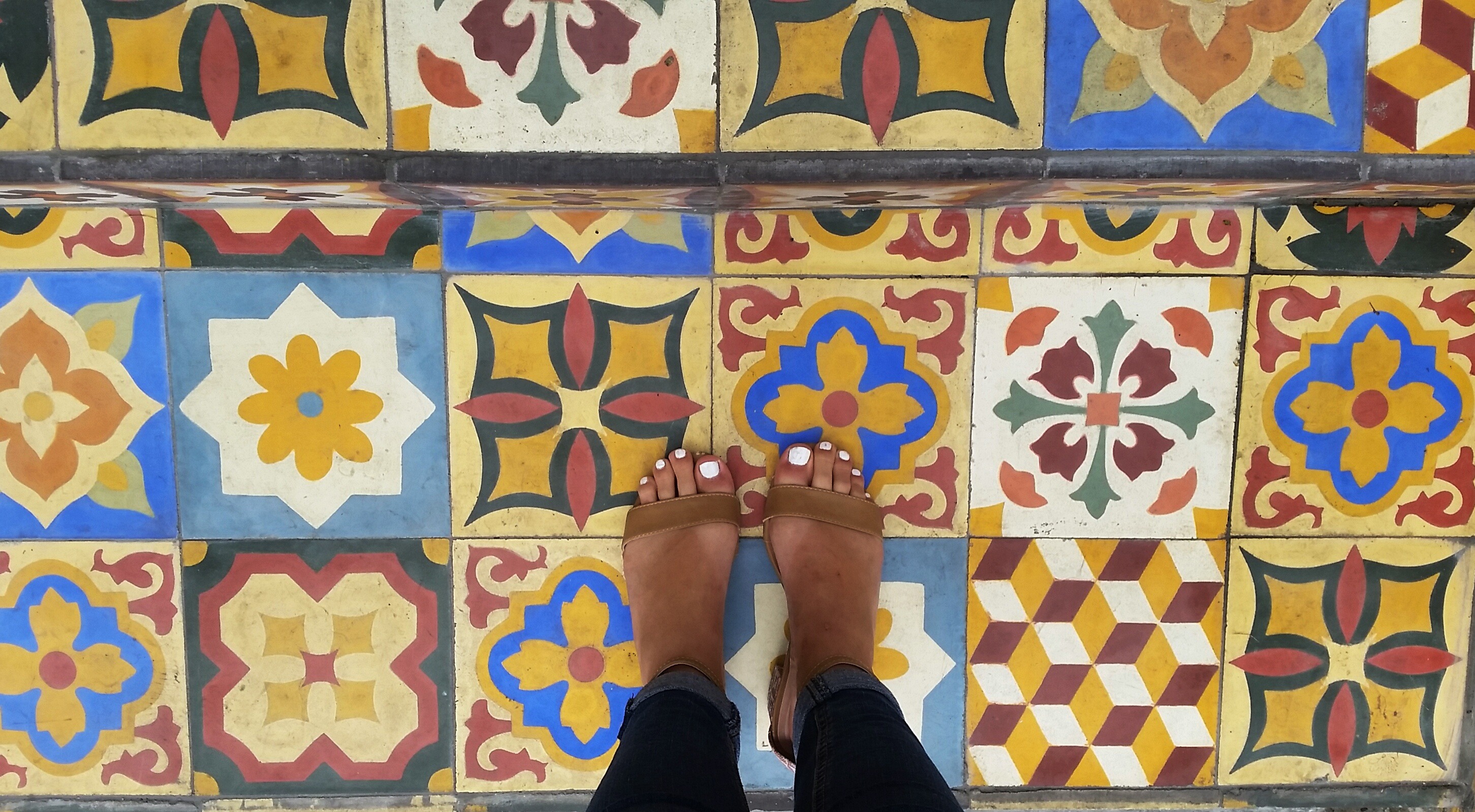 10. Get lost somewhere
If you've never been lost while traveling, you've been missing out!
Some of my favourite travel memories have formed as a result of getting incredibly lost and ending up somewhere amazing.
So I encourage you to do it from your own home. You don't need to be on the other side of the world to end up somewhere interesting, unique or beautiful.
Just wander and see where your feet take you!
11. Get on Pinterest
Pinterest virtually allows you to travel the world.
With so many stunning, mysterious, awe-inspiring photos pinned every day, you can get your daily dose of travel whilst finding tons of inspiration for future trips.
12. Learn another language
Not only will learning another language increase your brain capacity, help you to communicate and find paid work when you do travel, it's also a great way to stay in touch with the traveler inside of you!
13. Watch the sunset from a roof-top
Watching a beautiful sunset is always the perfect way to end the day.
Find a roof-top nearby (bar/restaurant/apartment), pour a glass of wine or crack open a Corona with a slice of lime and enjoy watching the sky burst into soft tones of pink and orange.
14. Follow travel blogs
Travel blogs aren't designed to discourage or make you feel jealous that you're not the one traveling.
Instead, they're there to inspire you and bring you on a virtual journey around the world.
Following a few travel blogs is a perfect way to live like you're traveling.
15. Go out on a boat
If you live near a river, lake or the ocean, one of the most enjoyable things you can do is go out on a boat and spend the day cruising around, swimming, eating and soaking up some vitamin D.
You might even see some unusual wildlife while you're at it.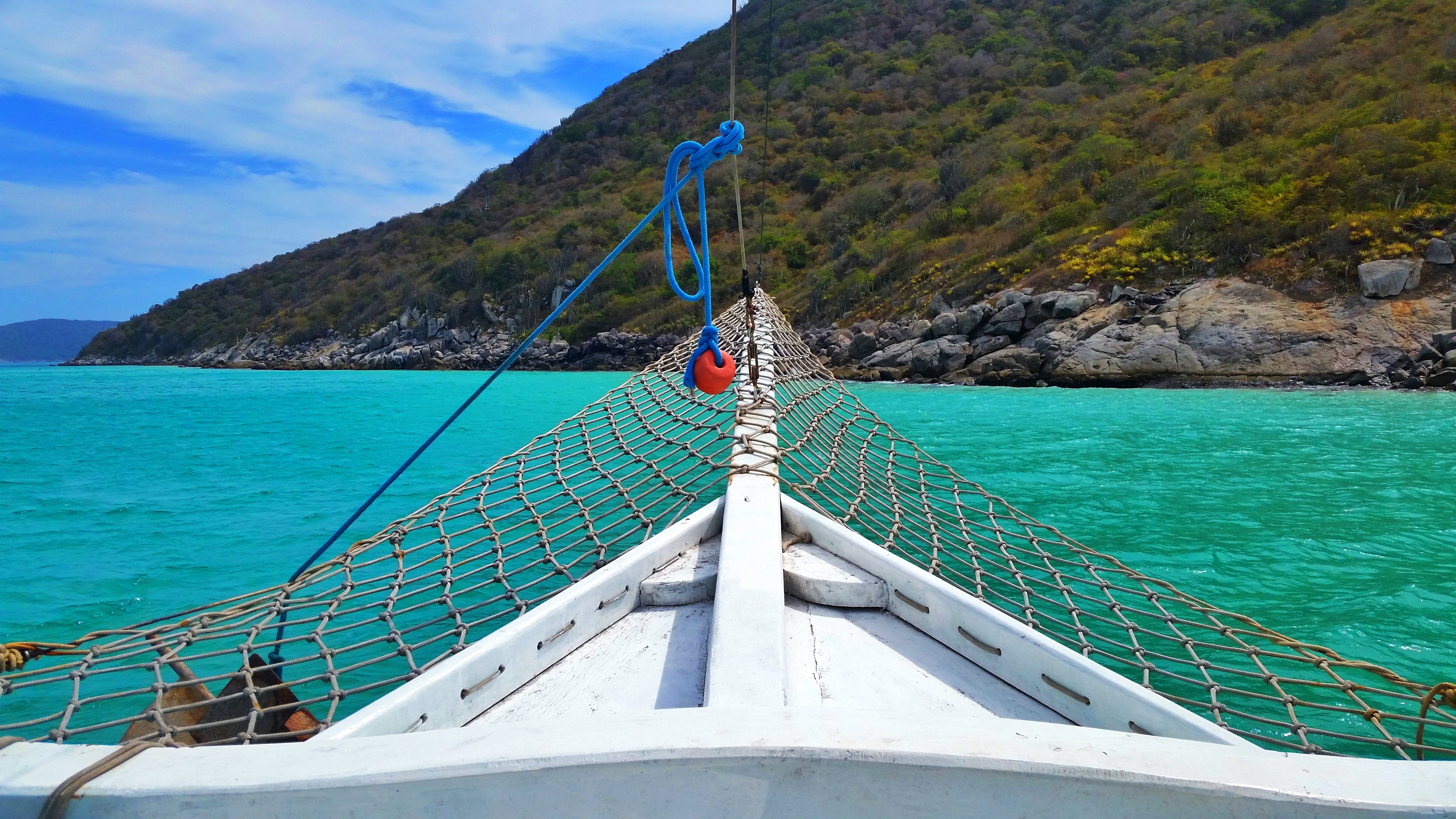 16. Print out all of your favourite travel photo's and organise them into a large collage to display in your bedroom or office
Not only is it a lovely reminder of some of the best moments in your life, it also acts as inspiration and motivation to get out and do it again!
17. Pamper yourself
Why only wait until you're on vacation to spoil yourself?
You've been working hard!
Every once in a while, go book yourself in for a massage or spa day.
You'll feel so relaxed afterwards that you'll feel like you're on vacation anyway.
18. Enroll in a course or read something that teaches you how to create a life of travel
If traveling is consistently on your mind, why not turn it into a full time thing? You can, you know! Click here to learn more.
19. On the days that you go out and do something fun or different, vlog it all and turn it into a video
This is just something fun that you wouldn't normally do – like half the things that occur when traveling.
20. Write a diary or blog about your past travel experiences
This is a beautiful way to remember your travel experiences but also a great way to help others who want to do the same (if you blog).
Eventually, this can even attract incredible travel opportunities for you!
21. Visit your local markets
One of the things I love to do when I'm not traveling is visit all of my local markets.
It really makes me feel like I'm somewhere else and puts a smile on my face, that's for sure.
I don't know why, possibly because markets are often vibrant with lot's going on – very much like many of the places I've visited on my travels.
It also gives me the opportunity to look at and purchase goods that aren't normally found in the local shopping malls or cafés.
22. Go somewhere touristy and do as tourists do
If you can't be a tourist elsewhere, be a tourist in your own home!
It'll be fun walking around sites and visiting little shops that you wouldn't normally go in because they are designed for 'tourists'.
Go on! Buy that ice-cream and follow that crowd to find out what tourists actually find interesting about the place you call home.
Chances are, you've probably never even noticed or thought about the reason why people come to visit.
Perhaps you could even book yourself in for a tour?
23. Watch travel movies
Not only does it help you to live the travel experience like you're there inside the movie alongside Brad Pitt, it's also a fantastic way to see parts of the world you've never visited and discover new places you'd like to add to your bucket list.
24. Get dressed like you're on vacation
They say sometimes all it takes to motivate someone to do is something is to put on the appropriate clothing for that activity.
For example, when you make a promise to yourself that you'll go to the gym in the morning and then wake up regretting that decision, all it takes is to put on your favourite gym clothes and it will immediately get you more in the mood to exercise and motivate you to hit the gym.
So I think the same goes for travel!
Put on your favourite vacation wear and allow it to remind you of past travel experiences and motivate you to create many more in the future.
25. Purchase new travel themed office stationary
Have you seen the office stationary you can get these days? You can have a whole travel themed office if you really want to!
26. Take chill out days
Just take a day to yourself…
Fill your home with the aroma of incense, play some soothing music, relax, meditate, stretch, read and picture yourself in a space you'd love to be in.
I feel like this works best in a clean and tidy environment with no distractions.
27. Go swimming
On a hot day there's nothing more satisfying than taking a cool dip in the pool or ocean just like we do when we go on holidays!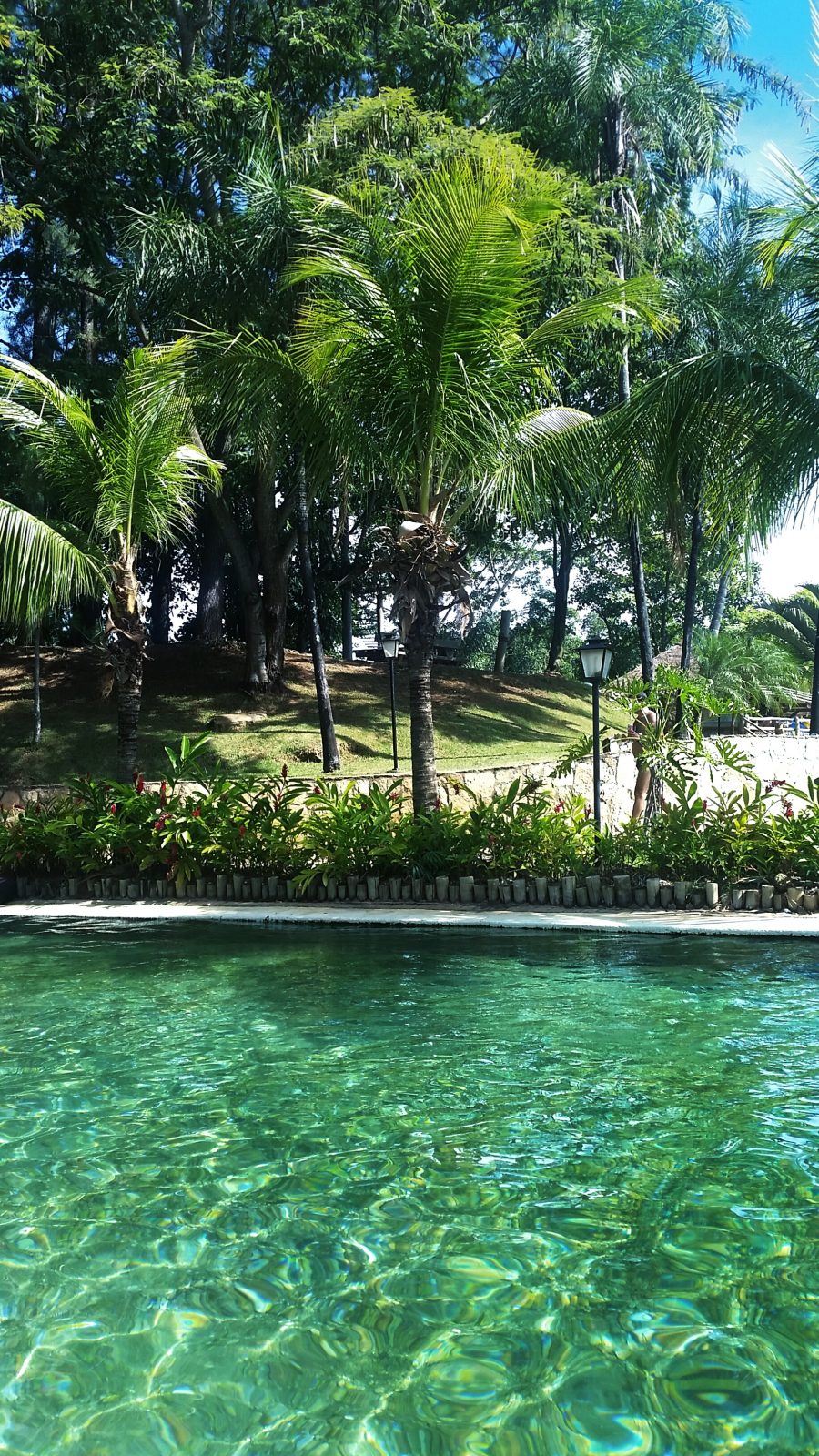 28. Read travel books
Get lost in your thoughts as words transport you to foreign lands and allow you to feel as though you are living the experiences first hand.
29. Go to different music and cultural festivals
If you want to feel those travel vibes all over again then I urge you to turn up at some of your local music and cultural festivals.
It's something about the music, art, people and food coming together that just seems to create a really amazing atmosphere, similar to what you might often come across while traveling.
30. Eat fresh, tropical fruits throughout the day
Live it up like you're on an exotic island every day by visiting your local markets and finding unique tropical fruits to snack on.
And don't forget the fresh coconut water for hydration!
Your turn! What do you do at home to live every day like you're traveling? Share your ideas in the comments section at the bottom of this page!
For more travel tips and inspiration download our free eBook,12 Steps to Full Time Travel.
Like what you read? Save it so you can find it again easily! Pin this to your travel board >>