Update! Our ultimate travel job guide – Get Paid To Travel: 101 Amazing Travel Jobs – is now live! If full time travel is your ultimate goal but you're not sure how to make it a reality just yet, don't leave without reading this! Click here to read next!
Lately we've noticed a definite increase in the 'quit your job and travel' buzz style articles going around and while we think that they do a great job of inspiring you to go see what's out there, they often leave out one critical piece of information – how to actually make money while travelling.
It's all well and good bidding adieu to your 9-5, jumping on a one way flight to somewhere exotic and seeing where you end up, but what happens when you've become attached to the feeling of freedom and your travel funds are dwindling away? How will you start making money without a job?
Well the good news is that there is, in fact, a huge community of full time travellers literally living and working around the world who are willing to share their tips and strategies with you right now. The bad news? There is none.
Are you ready to turn travel into a lifestyle? Take note of what these inspiring nomads have to say!
** Before I forget, I also recommend checking out these 15 awesome travel job courses that'll teach you the exact skills you need for many kinds of remote jobs you can do from anywhere.
How To Make Money Whilst Travelling The World
1. Aleah Taboclaon (Solitary Wanderer) | Virtual Assistant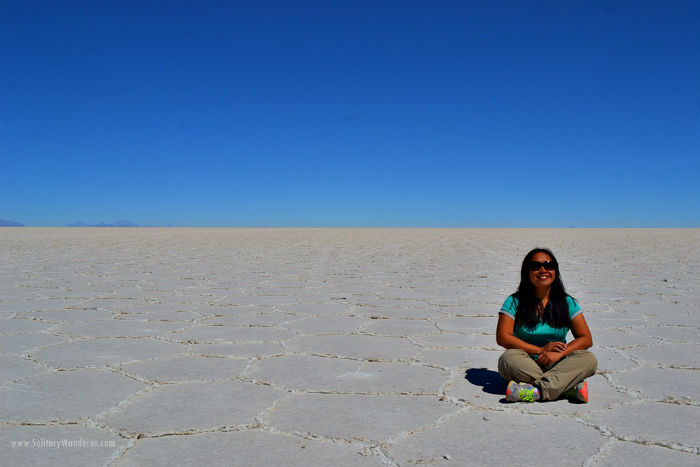 "I have been a freelancer since 2011, and while this lifestyle has its many challenges, it has a lot of perks, too. The best one is that I can work anywhere in the world, as long as I have an internet connection. I'm in Bolivia right now, on the 3rd month of my 2-year backpacking trip in South America.
Among other things, I'm a virtual assistant. I help people with whatever tasks they need done, whether it's editing their articles or books, transcribing their recorded notes, scheduling their social media updates, or fixing their posts (e.g., photos, tags, etc.).
Being a virtual assistant needs a range of skills; you serve as your client's girl Friday. If I don't know how to do something, I research it, just so my clients can have peace of mind that I'm on top of their projects.
It's not that hard to be a VA; you just have to identify the kind of clients you want to work with and see if you have the skills they need. As a travel blogger, for example, other travel bloggers are my chosen clients since I already know what they would want me to do. The most important thing is to be organized so you can make your clients' lives easier."
Recommended resource: Get started on Upwork
2. Natalie Morawietz (Infinite Adventures) | Overland Tour Leader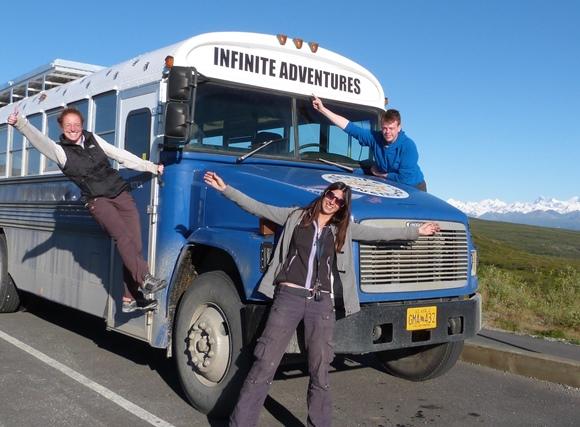 "In December 2010, I found myself on a plane to Douala, Cameroon. In the beginning only to take half a year career break, but soon it turned out to be my job! I could smell the freedom and feel the earth under my feet. I was free and full of energy. Instantly, I knew I would never return to my old job. But how could I afford a free life on the road?
I applied to an overland adventure company to work as a tour leader and driver. The company helped me pass my truck driver's license, training to be a mechanic (yes, you might be stuck in the middle of the Sudanese desert broken down in your future career as a tour leader and mechanic…) and a few months later I found myself driving overland trucks and leading tours from Cape Town to Cairo.
Five years later down the road: I own my own overlanding adventure company, converted a school bus into an overland vehicle and offer adventure and wilderness trips in the Western US, Canada and Alaska together with my husband (whom I met working together in Africa) between Las Vegas and Anchorage.
How you could do it?
Apply as a tour leader but gather some travelling experience before! Want to know more about me and my adventures? Check out my website and blog at www.infiniteadv.com."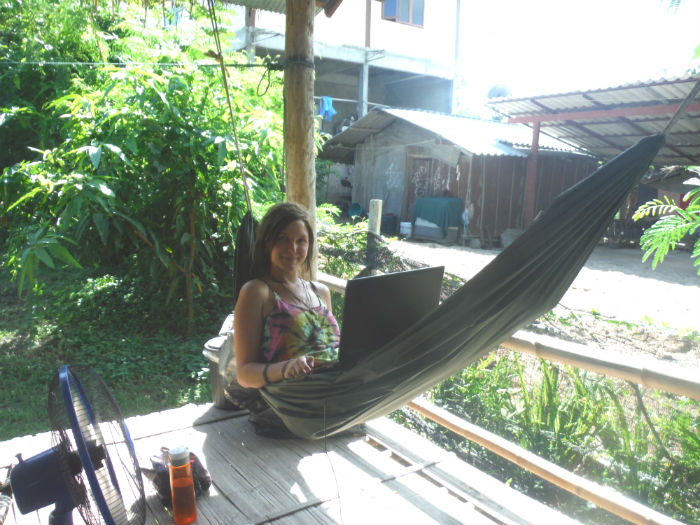 "About a year ago I found myself living on a beach in Mexico without a cent to my name. Quickly realising that under the table wages in Mexico weren't going to provide enough money to survive, let alone continue traveling, I got resourceful. I sent a million emails out, and also got signed up to Upwork, a freelancing website, in my attempt to score some transcription work.
Quite simply, transcribing involves listening to an audio file, and typing it out. Anyone can do it, but the pay is always by how long the audio file is, rather than how long it takes you to complete. Because of this, a fast typist is going to earn a lot more, but the more you do it, the faster you become.
For the past year I've been traveling the world living solely off of my wages from transcribing. Whether I'm in a hammock in Thailand or on a beach in Mexico, all I need is an internet connection to download my files, and I'm good to go. It's a great easy job that anyone can do to start earning online!"
4. Jonathan Howe (Two Monkeys Travel) | Massage Therapists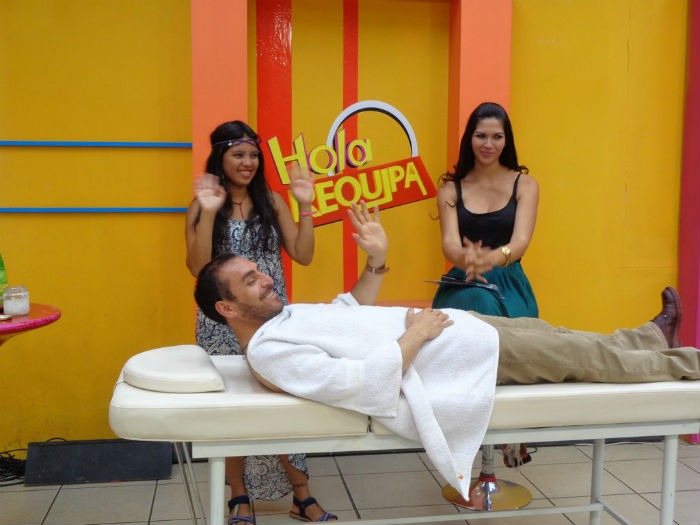 "We've been travelling for more than two years and when we left, we knew that we were leaving for good and letting go of all our possessions, but most importantly, we were letting go of our biggest ties – our jobs.
We have no investments or properties giving us an income, we only earn what we make on the road. We've been English teachers in Hanoi, Yoga teachers all over the world and Ayurveda massage therapists in Peru.
When we first arrived in Cusco, Peru, we were broke and down to a $1 a day budget. We found an old massage table and pushed it round the local town in a rusty wheelbarrow to find clients in the local hotels. We earned enough to pay for our bus tickets to Arequipa and our first month's rent.
In 6 months we grew our small massage business and even appeared on a local Peruvian TV show!"
5. Erin Bender (Explore with Erin) | Digital Entrepreneur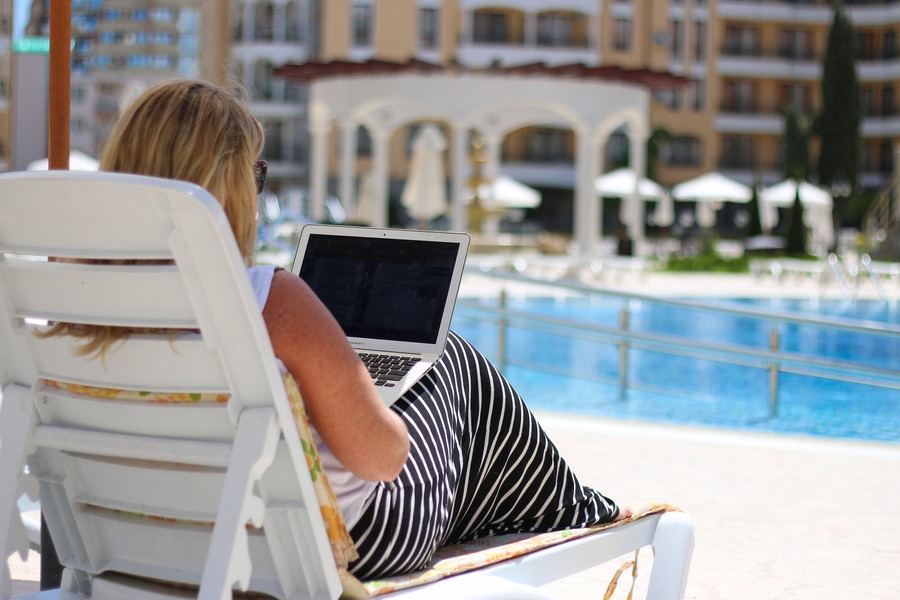 "When we originally started travel my husband had a web design business he was running. All he needed was his laptop and wifi and he continued to work as we travelled. Late 2014 we sold this business to focus on other methods. Travel with Bender was taking off and earning a steady income, while Josh's photography attracted interest and started selling. Josh also had several online businesses on the side that continued to tick along.
We usually take on a mixture of travel and work. Since we have kids most evenings are spent indoors working. Then there might be two weeks of a road trip or a week on a cruise where we rarely look at the computer. Then we will grab an Airbnb for a month and work before the next adventure.
Find something you are passionate about and do it. Whether its teaching art lessons on Skype, running your web design business abroad or freelance writing. There is something you can do to become a digital nomad. Check out our Show Me The Money series to see how others are doing it."
Update: Erin originally blogged at Travel with Bender, however, now she runs Explore with Erin, a travel, food and lifestyle blog.
6. Claus Anderson (Travelling Claus) | Freelance Tour Leader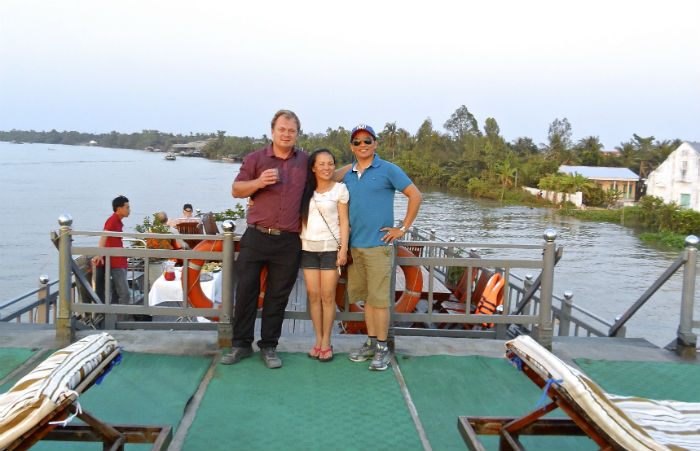 "I live in 4 star hotels around the world and travel more than 25 countries a year and I get paid for it. I work as a freelance tour leader and have the world as my playground.
I have worked as a freelance tour leader for several years and I have worked in countries like Brazil, Cambodia, Portugal, Greece, Syria, Montenegro, Jordan, Singapore, Turkey, Mexico, Vietnam, Slovenia and many many more countries.
I work freelance as I prefer to choose when I work and when I am off. I currently work roughly 150 days a year as a tour leader and that earns me enough money to travel the rest of the world for fun the remaining part of the year.
Being a freelancer requires a lot of self discipline, but if you have that then you are rewarded with total freedom and no bosses telling you what to do.
You need to have a lot of knowledge about the world if you want that job and you must know how to handle sudden crisis's far away from home without panicking, because you are responsible for your group.
But if you are ok with this, then it's one of the best travel jobs around."
Find out more about working as a freelancer in the tourism field: Some Advice If You Want To Make A Living As A Freelancer In Tourism
7. Sharon Gourlay (Wheres Sharon) | Affiliate Marketer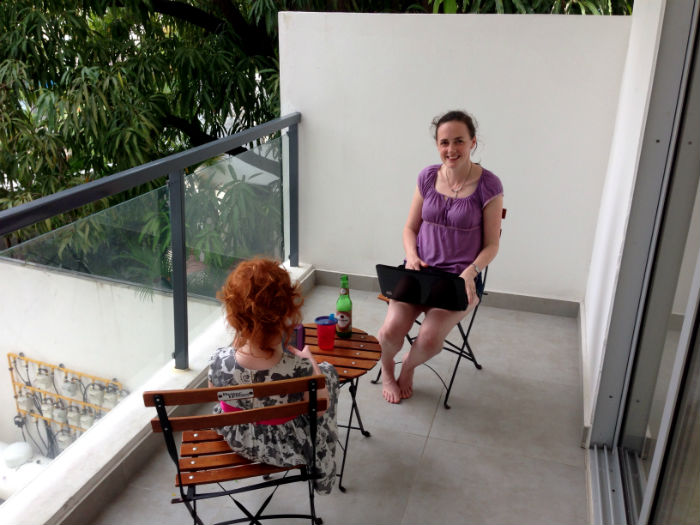 "I support my family to travel full time by working as an affiliate marketer. I do this by running 4 different websites which make money by recommending various products. If a reader makes a purchase or a booking after clicking on one of my links, then I receive a commission.
My sites vary from my family travel blog to my blog about exactly how I make money online to sites specifically focused at Amazon products.
I find this the ideal way to work as once I set up a site and have it earning money for me, it is a largely passive income stream meaning I can take a couple of weeks off and the money is still coming in.
It is not hard to get started in affiliate marketing but it is important to have a marketing plan from the beginning – before you even start a site. Work out who your target audience is and how you will get them to your site.
Once you have figured out how to keep getting your audience to your site, the rest is easy."
8. Raphael Zoren  (Journey Wonders) | Travel Writer & Photographer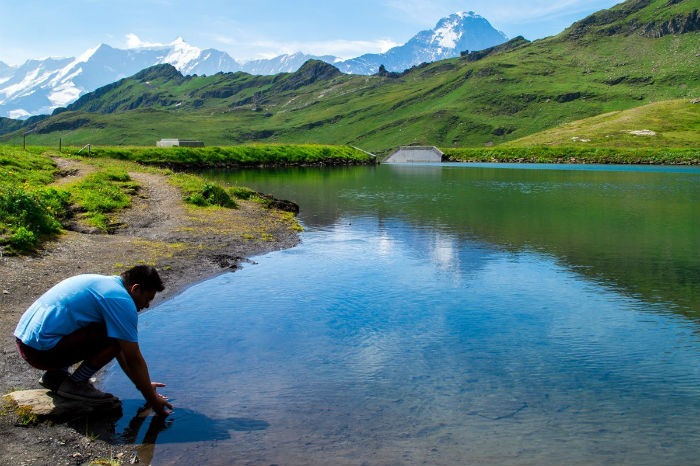 "When I left for a full time nomadic life last year, I began by doing random freelance jobs online such as (low paid) writing and web-design by networking locally.
Now, I get most of my income, by doing Social Media Campaigns for travel related brands with my Digital Travel Magazine/Blog, Journey Wonders.
The best way to make money by Travel Blogging is to attend International Travel Trade Events aimed at non-Bloggers (think less of TBEX and more about ITB or WTM) and set up meetings with gear brands and tour companies in order to present them your professional services.
Also, in some cases, Tourism Boards will pay for ALL of your travel expenses in exchange for promotion of their destination and even though most won't be able to offer direct compensation, you can always use the trip to create new business opportunities for your own brand.
Don't sell yourself short and remember that confidence is key!"
Like what you've read? Download our free eBook for more remote money making strategies and travel tips!
Save this image on Pinterest for easy reference >>