Update! Our ultimate travel job guide – Get Paid To Travel: 101 Amazing Travel Jobs – is now live! If full time travel is your ultimate goal but you're not sure how to make it a reality just yet, don't leave without reading this! Click here to read next!
It's a sunny Sunday morning and you've just rolled out of bed.
The night before was spent mingling, laughing and connecting with a great bunch of people from all corners of the world at the hostel you're staying at.
With no plans and no schedule for the day, you kick back and relax in the hammock, sipping on a 3-in-1 instant coffee loaded with far too much sugar for your own good.
Looking around at your surroundings, you smile in contentment as you think to yourself, 'I could live like this more often'…
And soon enough, the day comes to move on.
But instead of leaving the same way you arrived, you walk out with an entire new family behind you.
It's this family, this idea of communal traveling that inspires and encourages Mitchell Blanco, founder of Common Grounds Hostel, Pai to keep on striving, creating and improving his business each and every day.
As a 20-something year old American backpacker, Mitch moved to Thailand in August 2013 to start a hostel. Along with his partner, Fai and brother, Taylor they settled amid the enchanting village of Pai in the Mae Hong Song district.
Come December 2013, after working on the project for days on end, Common Grounds Pai was open for business. Little did they know that within the next few months Common Grounds Pai would turn out to be one of the most popular and talked about hostels in the area.
In the time Dan and I spent living in Pai, we witnessed the hostel grow, evolve and thrive to become the meeting point for thousands of travellers in the region.
So how did he do it? How did he go from backpacking around Southeast Asia one minute to owning a hostel and living in a Thai paradise the next?
Well, recently, we caught up with Mitch for a little online chat…
And as I am well aware that there are many of you out there who are wondering how to start a hostel overseas, I got nosy and decided to find out just how he was able to turn a simple idea into a successful business (thousands of miles from home).
By sharing this interview we hope you can gain a valuable insight into running/owning your own hostel overseas. Use this as motivation!
Here's how it went…
Before I forget I also recommend checking out these 15 awesome travel job courses that'll teach you the exact skills you need for many kinds of remote jobs you can do from anywhere. This includes our recommended online course by Jason Noronha, How To Start A Hostel.
How to Start a Hostel Overseas: Interview With Mitchell Blanco, Founder of Common Grounds, Pai
Hannah: Hi Mitch, thank you for your time to answer my questions. In a few words, tell us about Common Grounds.
Mitch: Common Grounds is a hostel & hangout in the mountains of Northern Thailand, started by a group of travelers wishing to establish a home base in a place they all grew to love.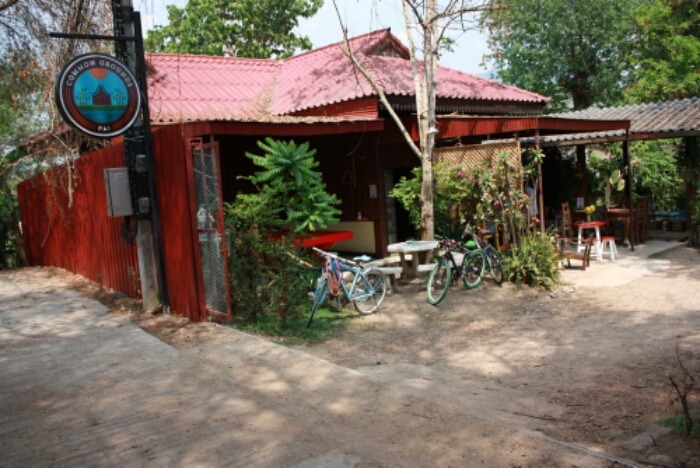 Hannah: What inspired you to open a guesthouse in Pai, Thailand and what were your original visions for it?
Mitch: The idea to start a guesthouse has been floating around in a bunch of my friends' heads for quite some time.
Originally, we were thinking of opening a surf hostel in Nicaragua.
While backpacking around SE Asia, it was always in the back of our minds that if we found some place really special we would revisit the idea. After spending a few weeks in Pai, we knew we had found our home. In fact, we canceled the rest of our backpacking trip to head straight home, tie up loose ends, and get back to Pai ASAP to start building.
Our vision has always been pretty fluid, allowing things to evolve organically.
Hannah: Could you briefly explain how you got started and the most important factors you had to consider during the process?
Mitch: We spent August to December getting ready for our grand opening on December 1st 2013.
There was always a hundred different things going on at once, but in no particular order:
finding & negotiating on the price of a property
securing work visas & permits transfering title
incorporating Thai Limited Companies
learning the fundamentals of Thai Law
establishing company bank accounts
finding an accountant
finding staff
creating bar & restaurant menus
creating reception systems
finding suppliers and distribution companies
getting bunk beds made
furnishing the entire place
gardening
building a website
marketing
branding, etc, etc.
It was non-stop!
The most important thing was to stay organized and keep the end goal in sight.
The most important thing now is that we improve at least 1 thing, every day.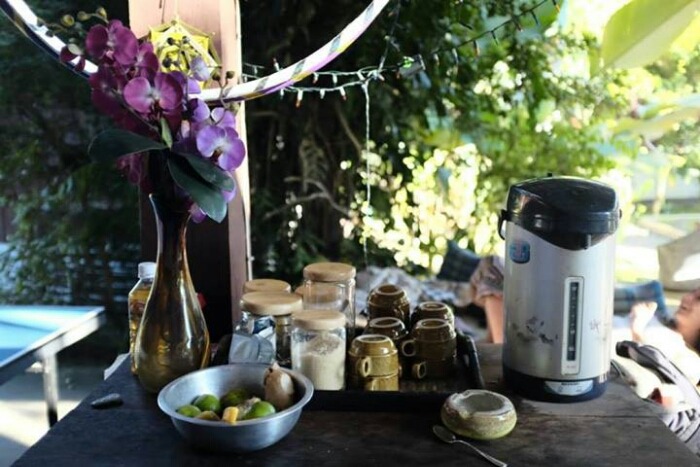 Hannah: Did you ever consider building a guesthouse from scratch as opposed to renovating an existing structure? If so, what was the determining factor?
Mitch: We weren't fully committed to either. It just happened that we came across a very nice property with decent existing structures for a pretty fair price.
The plus side to building from scratch is that everything would be exactly how we wanted it, the down side is it would be a lot more money and we wouldn't have been able to open right before the high season.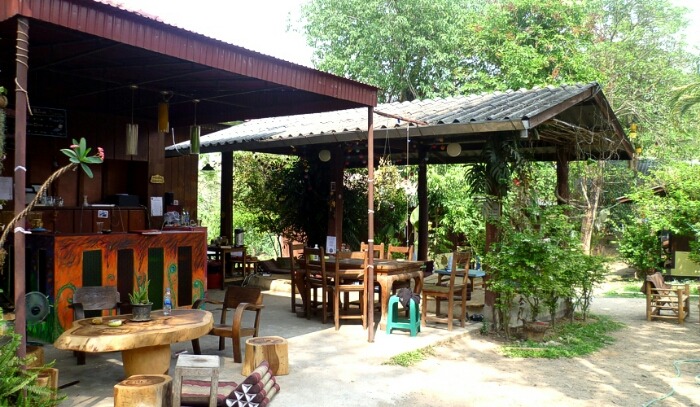 Hannah: How did you deal with the financial side of things?
Mitch: Bootstrapping for sure.
Our first round of funding involved five investors (my brother, my father, two friends, and myself). After a year of successfully trying out our business model, we are opening up a second round of funding to completely pay off the property.
After everything is paid off, we plan to renovate for the next year or two, and then start releasing dividends to the investors or start planning a second project.
Hannah: What has been the most challenging part about running a guesthouse overseas?
Mitch: Navigating the local laws and customs for sure.
Hannah: What does Common Grounds offer that's different from the rest to maintain high occupancy rates year round?
Mitch: We have a great location, our staff are always backpackers who want to stay in Pai for a month or two, and we offer a great value for your money. Our communal area fosters a very social atmosphere.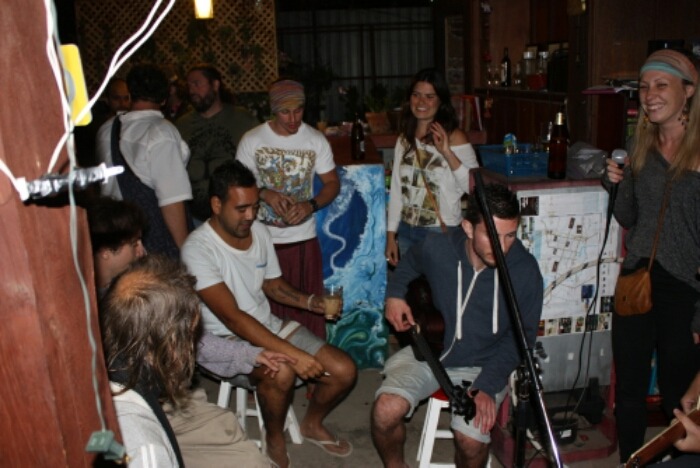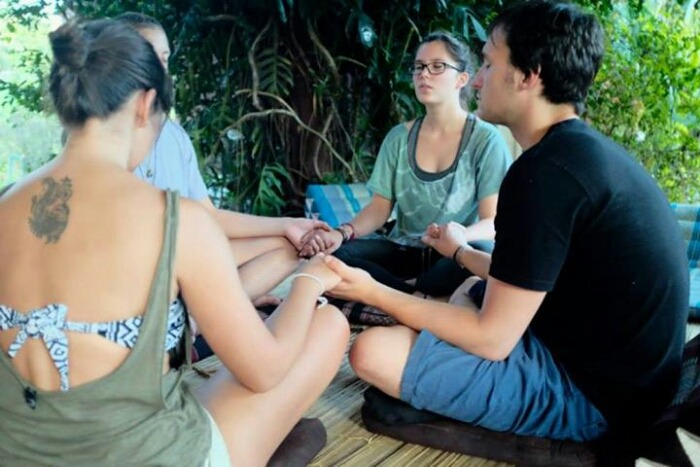 Hannah: How is the work/life balance?
Mitch: Great! Work isn't work in the traditional sense. Playing chess, meeting great people from all over the world, and reading in a hammock is a typical day at work for me.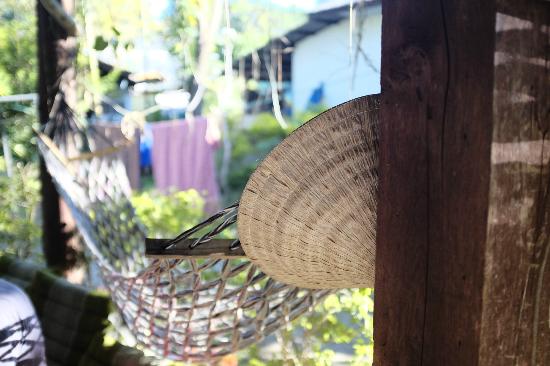 Of course there is a lot of paperwork and accounting to do as well, but the scales definitely tilt more to play and less to work for me.
So much free time has also given me the opportunity to run a side business. We sell hand-crafted Thai apparel to the west. Shameless plug, check us out at OneTribeApparel.com.
Hannah: What do you enjoy most about running a hostel overseas?
Mitch: I would say the opportunity to meet great people from all over the world. I would never have had that opportunity without the guesthouse.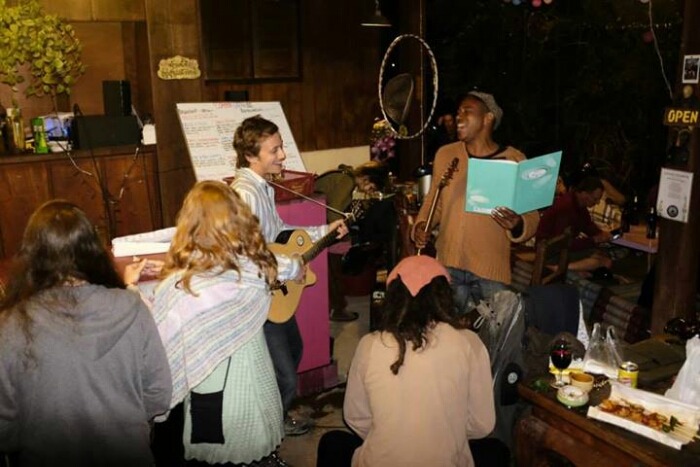 Hannah: Have your visions for Common Grounds changed much since opening in December 2013 and what are your future plans for the guesthouse?
Mitch: We will continue to react and evolve everyday. We are still young, and our culture isn't completely defined yet. I want to keep it that way.
I'll get back to you in a few years.
Hannah: Finally, if you were to meet someone looking to start a hostel overseas, what would be your 3 best tips to give them?
Mitch: Create systems to minimize repetitive work, it takes great staff to attract great guests, and when things seem so overwhelming that you feel like breaking down, take a day off, explore your surroundings with fresh eyes, and remember how lucky you are to be living in paradise.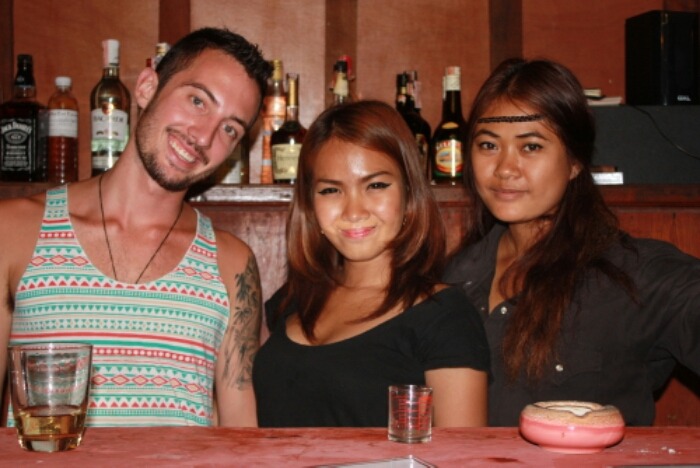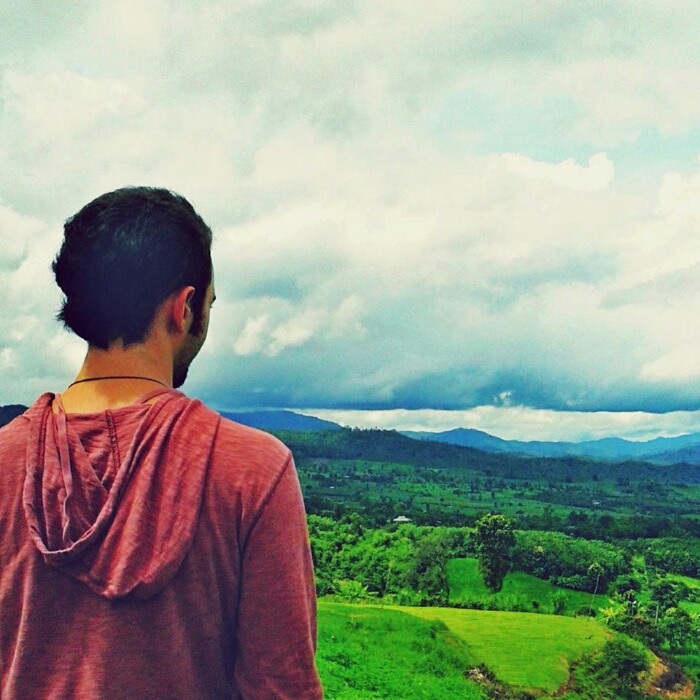 If you are interested in connecting with Mitchell to learn more about how to start a hostel overseas or to find out more about his hostel, please visit commongroundspai.com.
Want to join the Common Grounds family? Ask him about that too!
Thinking about how to start a hostel overseas? Got questions? Ideas to share? Comment below!
Pin this >>