Update! Our ultimate travel job guide – Get Paid To Travel: 101 Amazing Travel Jobs – is now live! If full time travel is your ultimate goal but you're not sure how to make it a reality just yet, don't leave without reading this first!
Sitting in your office chair clicking through weekly flight deals and drooling over Google images of amazing places, you just cannot stop daydreaming about that next epic holiday you have in mind – and you only just got home from your last a week ago.
Oh dear…
How are you simply going to cope for a whole year?
Well don't get your knickers in a twist because there is a solution to your never-ending problem of wanting, craving, needing to travel more…
And that my friend is the world of digital nomad jobs.
I'll explain in simple terms.
What is a Digital Nomad?
A location independent digital nomad is basically someone who takes advantage of technology to create a lifestyle that allows them to live and work anywhere in the world with WiFi.
Simply put, they choose to have online jobs that give them the freedom to choose where they work, when they work and how they work, without setting foot in another office ever again if so be it.
Sound like your kind of job? Read on. Maybe not? Read on anyway because I'm not sure you're quite understanding how cool this is.
With social media and blogging becoming such prominent ways of communicating now, it makes it much easier for us to share our ideas internationally and literally build successful businesses online from anywhere.
Seriously, with free WiFi so accessible around the world these days, why not live it up in a new country whenever you feel like it?
People are digging the digital nomad lifestyle left, right and centre, becoming the new age entrepreneurs – the nomadic digital entrepreneurs (and there are clubs).
How to Become Location Independent
So now you may be wondering… how do digital nomads make money? And that's what today's post is about.
First of all it's important to start doing your research. How can you take your passion, skills and experience traveling with you?
Find out what types of location independent jobs people are creating online and mimic what they are doing to be successful.
There are plenty of online digital nomad jobs boards you can look through, many of which can be found in our post which lists a number of websites to find remote jobs.
Some of you might not have to go as far as being self-employed and some of you might not even have to leave the company you're working for.
To give you a head start, I've come up with a list of 16 digital nomad jobs you can travel the world with so you can stop drooling over Google images and start working on your tan.
I also recommend checking out these 15 travel job courses that'll teach you the exact skills you need for many of these digital nomad jobs.
Digital Nomad Jobs: Online Career Options For Restless Wanderers…
1. Run a blog or website and start publishing
These days it's easier than ever to create yourself a website on WordPress and start producing content on the internet.
The more time you put into it, the more valuable content you create, which means more and more traffic (visitors) coming your way.
Once you have the traffic, you can make money in a few different ways.
Some common ways include:
If you are interested in starting a blog and making money online while you travel, you can host your own website for as little as $3.49 per month.
This price is available through our partner link.
On top of this, you will get your own unique blog domain name for free ($15 value) if you purchase 12 months or more of blog hosting.
If you want to start making money online with a blog, you need to be self-hosted on a platform like WordPress.org.
In other words, don't sign up for a free blog with Blogger, Blogspot, etc.
For a start, it'll make it much more difficult to monetize your blog as there are a number of restrictions.
Secondly, these free platforms are unreliable. Anything can change in an instance and all your hard work could go down the drain.
Last of all, sponsors and partners are less likely to work with you as a free blog demonstrates lack of professionalism.
If you have no idea how to host a domain name and start a self-hosted blog on WordPress, I created a step-by-step, easy to follow tutorial which walks you through the exact steps to create a blog.
To follow the tutorial while you go through the 10 minute process of starting your new blog, click here: How to start a blog tutorial
Other recommended training: Learn How To Use WordPress
2. Freelance writing
A few ways to land writing gigs include:
Contacting websites directly via their "write for us" guidelines
Signing up for platform like Upwork.com where you can search and apply for a number of online jobs
Checking up on job boards that offer remote writing work opportunities such as Contena and Nomad Jobs
Reaching out to a number of companies via email to offer your services. For this, it would be a good idea to have your own website to use as a reference.
I recently put together this whole post on websites and magazines that pay you to write about travel. There are more than 65 publications here so plenty of options to get started!
If you are considering taking your freelance writing to a professional level (up to $1,000 per article) then I recommend signing up for Elna Cain's Write Your Way To 1K course. This is the foundational blueprint to your freelance writing success.
3. Graphic or web design
Much like Freelance writing, you can find plenty of freelance graphic or web design opportunities all over the web, especially on platforms like Upwork.
For a more lucrative approach to this, you could also start your own business and advertise your services via Facebook or Google.
Again, a website with an up to date blog and use of social media will help you to reach out to more people, attract new clients and earn money online!
4. Affiliate marketing
Affiliate marketing is basically the act of promoting other peoples' products that you trust and recommend.
If someone clicks on your unique affiliate link (which is given to you when you sign up for an affiliate program) and then buys the product, you make a commission. This is at no extra cost to the customer who buys through your link.
There are a number of ways to go about this but a few of the most effective ways are to:
1. Have a website where you are building an email list so that you can market offers to a more targeted audience
2. Write blog posts and reviews and include you affiliate links
3. Invest in traffic (advertise) – can be in any niche
If you are interested in promoting a particular product, contact the company directly as they might have an affiliate program.
Otherwise, you can sign up on affiliate networks such as Amazon associates, Clickbank and Clicksure where you will instantly have access to all the links, banners and promotional material you need.
To take your affiliate marketing business from 0 to income generating machine, sign up for Mark Ling's fantastic free affiliate marketing training (100+ videos).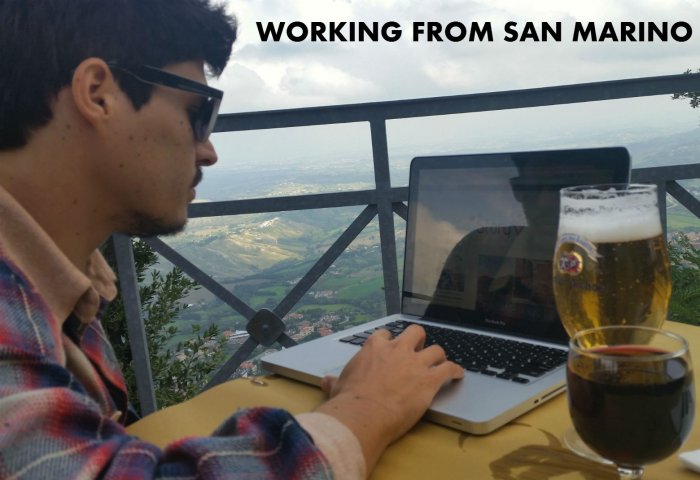 5. Run an online shop
Shopping isn't limited to the mall anymore! If you've ever dreamt about having your very own shop up and running, don't trap yourself. Do it online and you can take it around the world with you.
These days there is also a system called drop-shipping that allows you to basically be the shop front while all the boxing and shipping is done for you elsewhere. How cool is that?
Ryan Sletcher, Founder of The Professional Vagabond, runs his online business based on a system like this.
He calls it 'online arbitrage' where he eliminates risk by selling the products first at then sourcing them second. To find out more about how he does this, click here.
If you think running an online shop is for you, platforms like Shopify give you the shop template and all the tools so all you have to do is fill it in.
They also give you the option to create a blog, which will help your site to rank higher in search engines (the more content, the better) and give people more reason to pay a visit.
Again, use of online marketing tactics are key if you want to reach a larger audience and hence, make more sales.
To learn the skills you need to become a successful drop shipper while you travel, I recommend enrolling in the best-selling Udemy course, Build A Shopify Dropshipping Business From Scratch.
6. Create and sell digital products
If you do it right, creating and selling your own digital products is one of the best digital nomad jobs going and is a fantastic way to make a sustainable income online.
Some types of digital products include: e-Books, video training courses, webinars, content memberships, email newsletters, software, web graphics, photographs, audio content, reports, checklists, worksheets and blueprints.
Whatever your niche may be, there will be people interested and looking for answers.
A half-assed product isn't going to work though if you're looking to make an income from it. You need to know your stuff and prove it by creating a product that solves a problem and solves it well.
In this case, knowing how to launch and market your product is absolutely crucial.
Check out Jeff Walkers Product Launch Formula for a load of free videos that give a detailed insight into creating a successful business online.
7. Teaching/tutoring
Ever thought you were quite the English speaker? Why not teach it while you travel the world?
First I'd recommend getting yourself certified with a TEFL certificate (use code STORYV15 for 15% discount) which doesn't take long and you can do it all online and then you're pretty set to go.
There are a few ways to teach while you travel, both online and offline…
One way to go would be to offer one on one Skype lessons or group lessons via Facebook, focusing on conversational English.
Set up a website, promote your services via social media, email marketing and advertising and start finding those clients.
Another way would be to join a platform such as Tutor Bee or InstaEDU where you can get paid as an online tutor or you could go completely offline and apply to schools all over the world on sites like InterExchange.
8. Photography
If you know how to capture some amazing shots behind the camera, why not make some money out of it while you travel?
You could start your own online shop, create an account and sell your images on stock photography sites such as iStockPhoto or you could even travel slow and set up some photo shoots along the way for hotels and tour companies.
To learn the skills you need to become a successful photographer while you travel, I recommend enrolling in Nomadic Matt's Superstar Blogging course, How To Become A Travel Photographer. 
9. Web development
I get really confused when I see professional programmers sitting at a desk, typing away in the same small office every day.
Really, don't get me wrong but why be there if all you need is some coffee, a lap-top and a good Wi-Fi connection?
If communicating with other staff members or clients is the issue, Skype, email and a whole bunch of social media and organisation platforms are only a click away.
If you want to travel more, you already have the perfect set of skills to do so.
Either ask your existing employer about working remotely or sign up as a freelancer on Upwork where a variety of digital nomad jobs arise every day.
10. Consulting
Along with selling digital products on your website, you could also offer a service such as consulting where you are paid by the hour, week, month or year to share your knowledge with others and provide a solution to their problem.
Again, this could be in any niche, so long as you know your stuff.
Many location independent digital nomads make a living from consulting in a number of different ways…
Some offer one-on-one guidance via Skype, others utilise Facebook groups to help a number of people at one time and some may actually take on the tasks for their clients.
Some popular types of consulting include: Marketing, financial and life coaching. However, there really are no boundaries.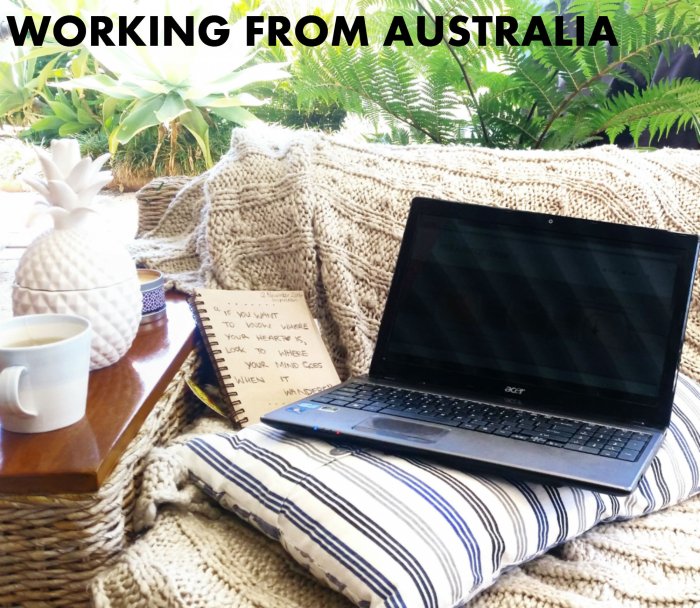 11. Working Remotely
Like I said earlier, becoming a location independent digital nomad is much easier for some than others.
You might not even need to leave your current employer if the work you do can be carried out remotely (or from home).
There is no harm in asking at all. The worst you're going to get is a no and in that case, take your pick from these 15 other digital nomad jobs you can do to make money online while traveling.
Perhaps on a day where you need to take the morning off for an appointment, see if you can work the rest of the day from home.
If you can show that you are just as productive, if not more when you are working from your own space, it gives your employer something to think about when you pop the question.

If you are not ready to start your own business but you want to travel and work online, there are many companies who hire location independent staff do do online jobs.
A popular article on this site is called 42 Websites To Find Your Dream Remote Online Job While Traveling. I highly recommend reading this to learn about all the different places to you can apply for online jobs.
Remote jobs may include: customer service, sales, marketing, PR, accounting and web development.
12. Freelance translation
Another freelance job that you can find on Upwork is translation.
Know a few languages quite well? Why not help out those who have important documents in jibberish by translating them into something that makes sense?
With the help of Google translate when you're not quite certain, this could be a thoroughly enjoyable job that would sharpen up your language skills whilst taking you around the world.
And hey, the more countries you get to know, the more languages you learn, the more clients you can help!
13. Virtual assistant
These days, many people who run online businesses outsource small parts of their work to freelancers in order to free up more time to focus on bigger things.
With the help of virtual assistants or content managers they can pretty much stop worrying about updating their websites or social media channels and rather work on upcoming products or services.
The job of a virtual assistant varies a lot but if you were to land yourself a position like this via Upwork, you may be responsible for:
Updating and managing content on websites
Copywriting
Customer relations
Social media management
Scheduling appointments
Administration related duties
To learn the exact skills you need to become a successful and well-paid virtual assistant I highly recommend enrolling in The Online Biz Skills course.
14. Videography
Much like photography, there are many things you can do with your awesome video work.
If you are traveling and videoing the journey, get in contact with some tourist boards, hotels or tour companies and see if they would host you in return for a professional video.
There are hundreds of travelers/digital nomads who get around by doing this.
Otherwise, you can contact companies to sell your video services or upload short clips to websites such as IStockPhoto and Shutterstock.
Don't forget, you can also monetise your videos on Youtube, so share away!
To learn the skills you need to become a successful videographer I recommend enrolling in Nomadic Matt's Superstar Blogging course, How To Become A Travel Filmmaker. 
15. Social Media Manager
Whilst some companies and website owners outsource their social media output to virtual assistants or content managers, some offer digital nomad jobs to freelancers purely to take care of their social media.
In most cases, working for one employer probably isn't enough unless they are churning out a lot of content.
If you are social media savvy and have a way about getting people to click on things, keep an eye out for opportunities that arise on Upwork.
You could also offer this as a service via your own website.
To learn the skills you need to become a successful Social Media Manager while you travel, I highly recommend enrolling in the best-selling Udemy course, Social Media Marketing 2017 Complete Certificate Course. 
16. Transcribing
Last but not least we have transcribing. This is another freelance job that entails writing out video or audio recordings word for word.
Opportunities for this kind of online work pop up on Upwork all the time, however most of them are one offs.
To keep work coming in and creating a more consistent income online, promote your services by advertising on sites such as Google or Facebook, maintain a stand-out social media presence and get yourself on sites like Fiverr.com.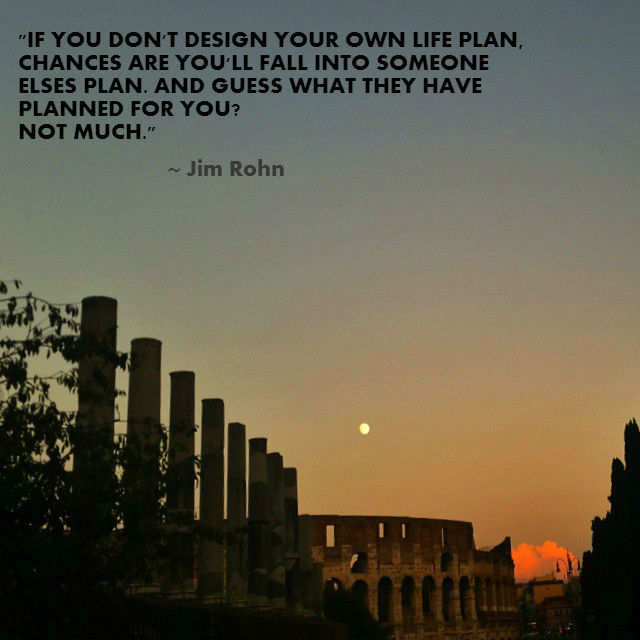 Conclusion
For the majority of this work, it is important to publish content on your own self-hosted blog/website to help market your products or services and build authority in your niche.
If you are interested in starting a blog and making money online while you travel, you can host your own website for as little as $3.49 per month.
This price is available through our Bluehost partner discount.
On top of this, you will get your own unique blog domain name for free ($15 value) if you purchase 12 months or more of blog hosting!
For more tips on becoming a digital nomad and earning money online while you travel, we'd love you to grab our free eBook, 12 Steps To Full Time Travel.
Your turn! Got any more ideas to earn money online while traveling? Or are you already a digital nomad? If so, what do you do? I'd love to hear your thoughts below!
Love these digital nomad jobs? Save this on Pinterest so you can always come back!  >>