Are you planning an exciting trip to Colombia and in need of a little inspiration and advice? Here I've rounded up 6 expert travelers (ok, one is me) who were more than happy to share their helpful Colombia travel tips with you. Take note, you could plan your whole Colombian journey based on these!
Colombia Travel Tips: 6 Travelers Share Top Insights And Advice
This is worthwhile saving... Pin it to your travel board on Pinterest >>
1. Colombia travel tips by travel blogger, John Roberts
John writes about cruises, fitness and adventure travel at InTheLoopTravel.com
The port city of Cartagena, Colombia, is one of the oldest cities in the Americas and a wonderful place to visit. Don't miss ...
Cartagena: The historic walled colonial old town is a UNESCO World Heritage site. The old town served as a fortress and key centre of commerce during the Spanish colonial era. It is largely restored and very well preserved. This is the primary attraction in Cartagena, and you'll love the vibrancy of street life as you wander the districts spotting shops, eateries and distinctive colonial architecture of the churches, homes and other buildings.
Cartagena: Venture beyond the walls and tour the mangroves. You can go for a tour by canoe. Guides use long oars to shove off the shallow bottom and lead you through the dense mangroves that sit at the edge of the shore and represent an important ecosystem. You'll see giant termite mounds, birds, fish and the twisting plants that form tunnels and provide protection for the shoreline.
Cartagena: Savour some street food. You'll see plenty. Try the arepas (a sweet corn pancake heated on a grill and stuffed with items like cheese, butter, ham, and beef. Or how about a papas rellenas (stuffed potatoes), which are fried and also stuffed with meat and other goodies.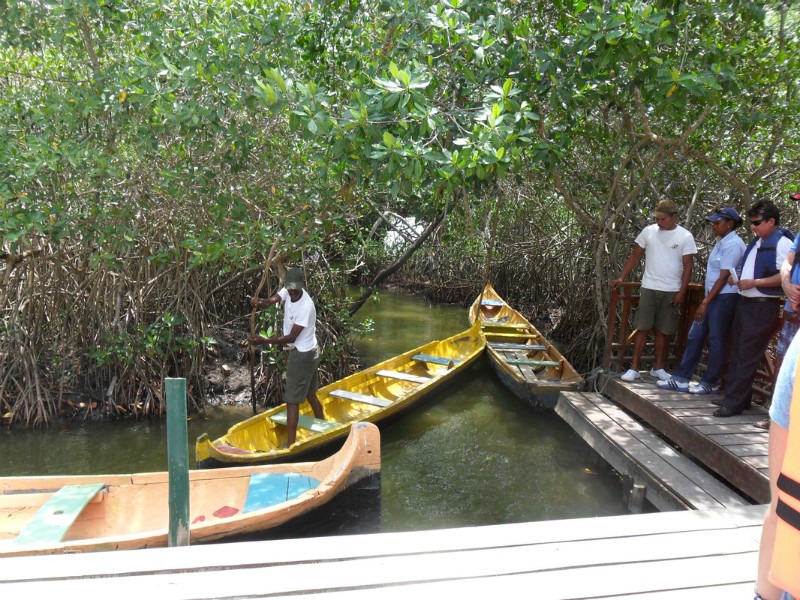 ***
2. Colombia travel tips by travel planners, Barry and Pamela Pickard
Barry and Pamela are bespoke travel itinerary planners at TailorMadeItineraries.com
Cartagena: This is a place that definitely requires tourists to walk. Inside the "muralla" (fortress), which is where most of the attractions are, there should not be a need for taxis. Taxis charge an arm and a leg anywhere and everywhere in Cartagena - but if you need one, it's best to order one through your hotel.
Santa Marta: In Santa Marta you definitely need to visit El Rodadero and Simon Bolivar's house. Simon Bolivar is the most important figure for Colombia and other neighbouring countries such as Ecuador and Venezuela so it will be a fantastic place to learn about Colombia's history as well.
Medellín: This is a gorgeous city known for its excellent shopping centres, transportation system (El Metro, buses, etc.), restaurants and museums. The world is your oyster in Medellín! When my wife goes to Medellín she opts to hire a cab directly through her hotel for a tour of the city and its famous outskirts. She and her family always ask the concierge service for "un taxisista honrado" (an honest cab driver) and then they negotiate a price for a personal tour.
Bogotá: A few excellent museums to visit are El Museo de Oro and El Museo de García Marquez (the famous Colombian who wrote "Cien Años de Soledad") and one of our favourite restaurants is called "Andrés Carne de Res" in Zona Rosa.
Bogotá: It is imperative for you to visit the beautiful neighbourhood of La Candelaria and have a good Colombian coffee there as well as visit Monserrat for an impressive view of the city.
Bogotá: We advise not to take any type of public buses or 'El Mío' which unfortunately tend to be unsafe for tourists. Taxis are best to be arranged at your hotel or B&B.
General: As you travel through this divine country full of jovial, fun-loving, welcoming and positive people, it is essential to keep in mind to not wear any jewellery or anything that catches attention.
General: Carry your handbag/backpack in front of you or across your body. Always be aware of your surroundings but do not give off the vibe of fear. Confidence is important and definitely an open mind.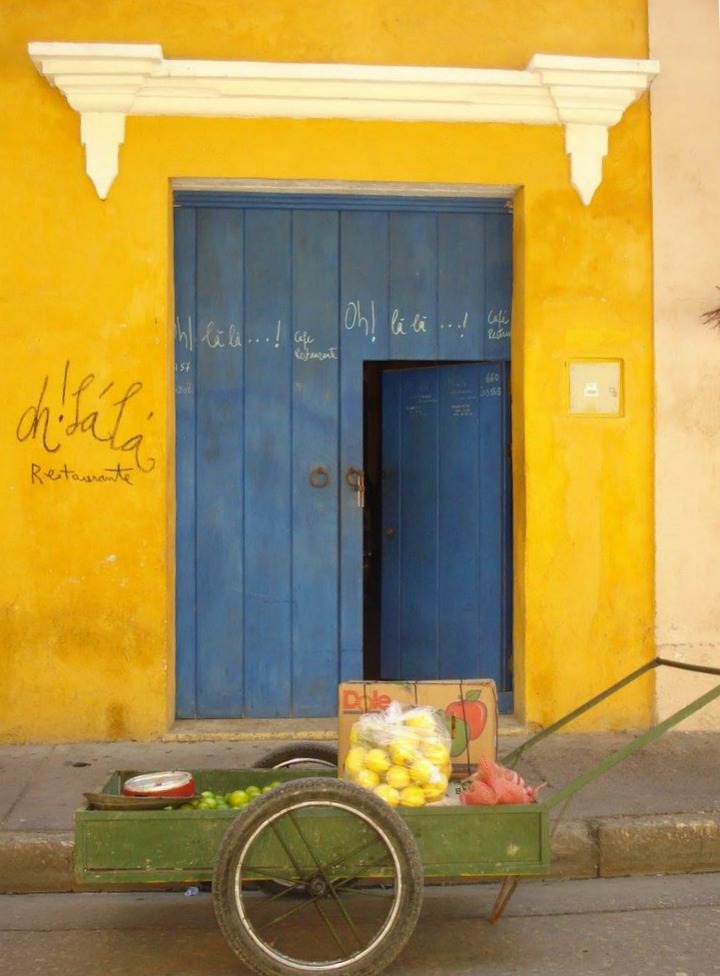 ***
3. Colombia travel tips by travel blogger, Monika
Monika is a photographer and travel writer at AmusedObserver.com
General: Learn some Spanish - the Colombians are some of the most talkative and friendly people I've ever met - you're going to benefit more if you speak the language.
General: Spend a few days in the Amazon jungle - sleeping in a hammock in the jungle might be one of the most unforgettable experiences when you listen to the sounds around you.
General: Try the fruits! - Colombia is a country with an abundance of fruit - eat them fresh or drink in shakes.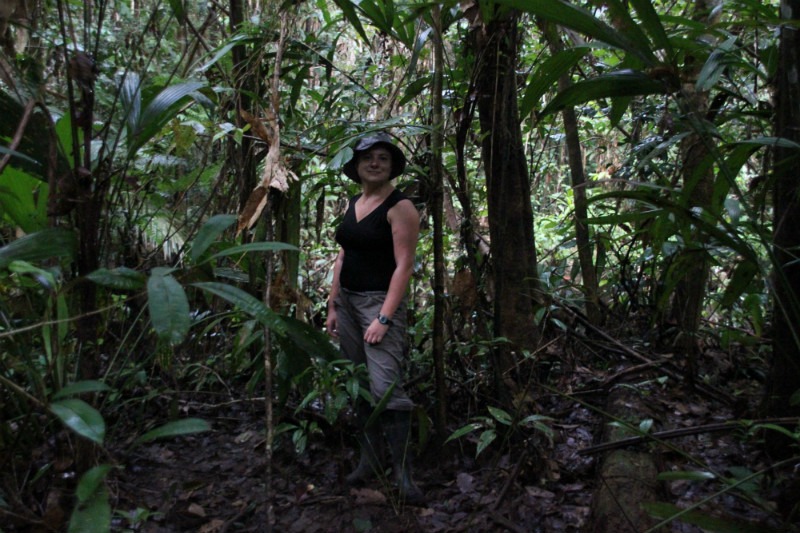 ***
4. Colombia travel tips by travel blogger, Katie Francis
Katie writes about international travel tips, silly bits, and a whole lot of adventure at KittyToCity.com
Medellín: Go paragliding in Medellín. The views of the city are stunning and it is fairly inexpensive.
Cartagena: Head to La Popa (an old convent) in Cartagena around sunset for a fantastic view of the city. (The picture is from La Popa).
General: Drink all the juice. Jugo Con Agua is my favourite way to cool off. It is more like a smoothie than actual juice and Colombia has a ton of fresh exotic fruits. Try all the flavours!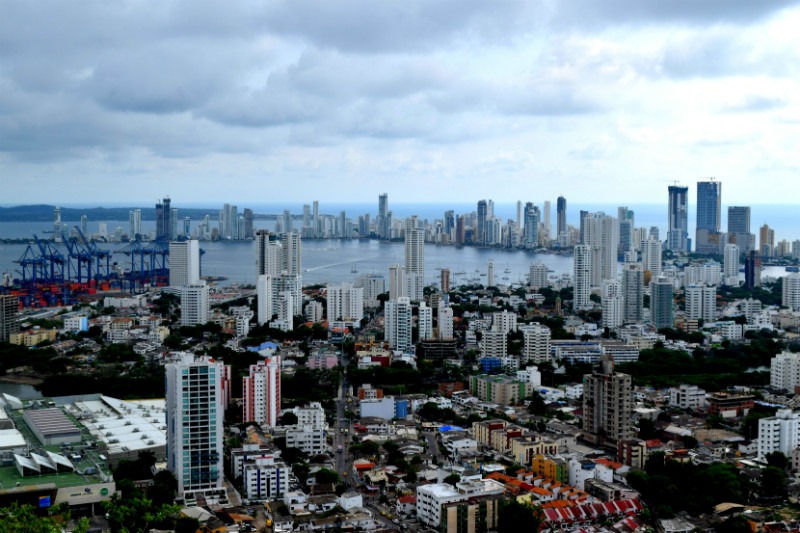 ***
5. Colombia travel tips by travel bloggers, Hannah and Adam
Hannah and Adam share amazing photographs and travel stories at GettingStamped.com
Salento: Our favourite city in Colombia was Salento, whatever you do make sure to spend a few nights up in the coffee zone.
General: We highly suggest volunteering in the coffee fields for a day, you'll have a new appreciation for coffee afterward.
General: Colombia is amazing, just go! Like any other country you visit you have to travel smart but Colombia isn't as dangerous as it's made out to be.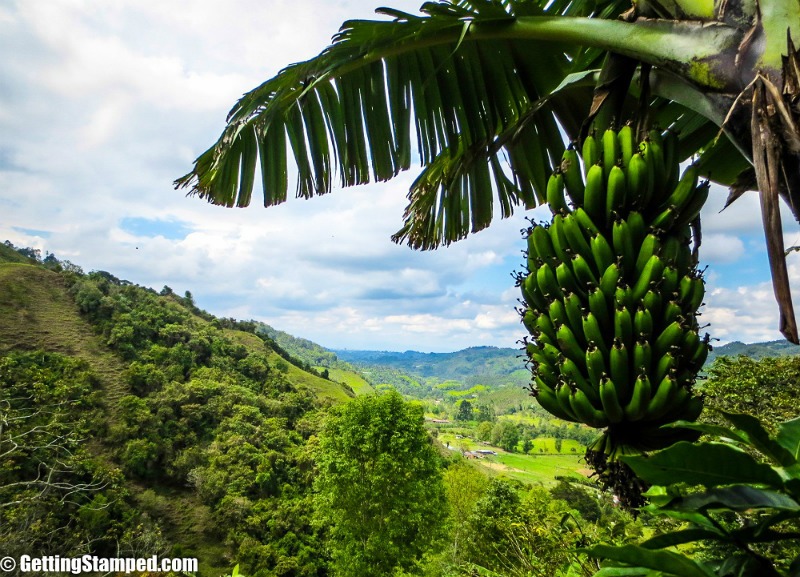 ***
6. A few of our own Colombia travel tips:
Palomino: Whatever you do, save some time to wander up the north Caribbean coastline, past Tayrona National Park, to the little town of Palomino. It is here where you'll find what we like to call "raw paradise". It's rustic, there's no WiFi, and most people like to sleep in hammocks (we stayed in camacas), but the beauty here is unquestionable.
Medellín: If you are a digital nomad and work online while you travel, this is the perfect city for you. There are so many amazing, quirky, cool cafés and spaces to work from and the vibe is just electrifying. Not only that, there is so much to do in Medellín, you'll never be bored.
Bogotá: Make space in your itinerary to have lunch in the beautiful barrio of La Macarena. The streets here are so cute and colourful and the restaurants are some of the best in the city. This is quickly becoming the "trendy" spot to eat in Bogotá.
Cartagena: This city is one of the most romantic places we've visited yet, however, it is more expensive than most other cities in Colombia. You can find some really nice guesthouses which are much cheaper than the luxury boutique hotels but still create a similar atmosphere.
Playa Blanca: Playa Blanca is a "paradise" beach on Isla Barú, just 40 minutes away from Cartagena by speedboat. You can book a trip to Playa Blanca at any tour agent and packages vary. This beach gets so crowded on weekends and holidays, it's difficult to feel relaxed, so if you want to have a nice time, I highly recommend going in low season on a weekday.
Santa Marta: Santa Marta is one of the oldest cities in South America and with that, comes character. Some buildings are old and run down, but mixed in between are new luxury boutique hotels. I recommend spending at least a night here to get a feel for it and also eat like there's no tomorrow because it's very inexpensive!
General: Colombia is one of our favourite countries for so many reasons! The people, the food, the atmosphere, the beauty, the low cost of living, and everything in between. Try not to pay too much attention to the media when it comes to Colombia. It is still portrayed as a highly dangerous country which simply isn't the case anymore. We felt perfectly safe, comfortable and welcomed in every city we visited and we have no doubt you'll feel the same.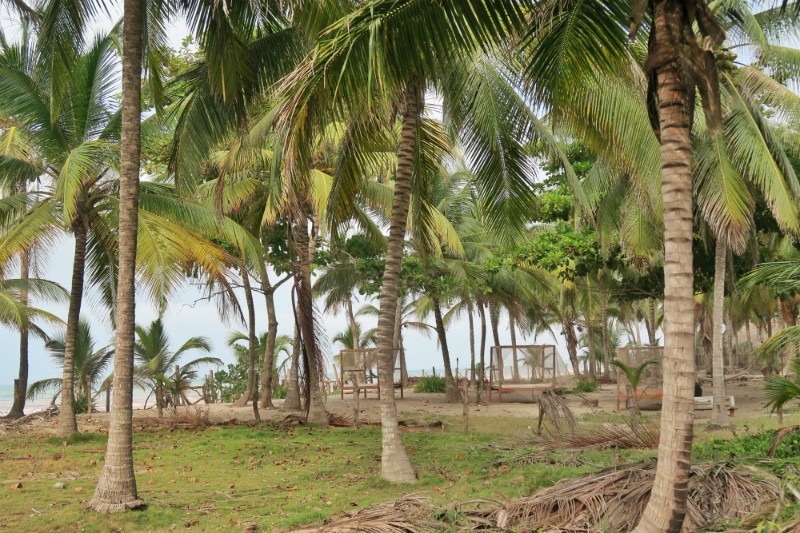 ---
Over to you! Leave your thoughts below...
Are you in the process of planning a South American adventure and looking for more Colombia travel tips and insights? Leave your questions in the comments section and we'll all do our best to help you out!
Do you have more Colombia travel tips that you think would benefit other travelers? Share away!