The following is a write-up of our two night stay at the eco-friendly and sophisticated boutique TRIBE Guesthouse in Palomino, Colombia.
Hotel Review: TRIBE Guesthouse Palomino, Colombia
Pin this Palomino guesthouse for later travels >>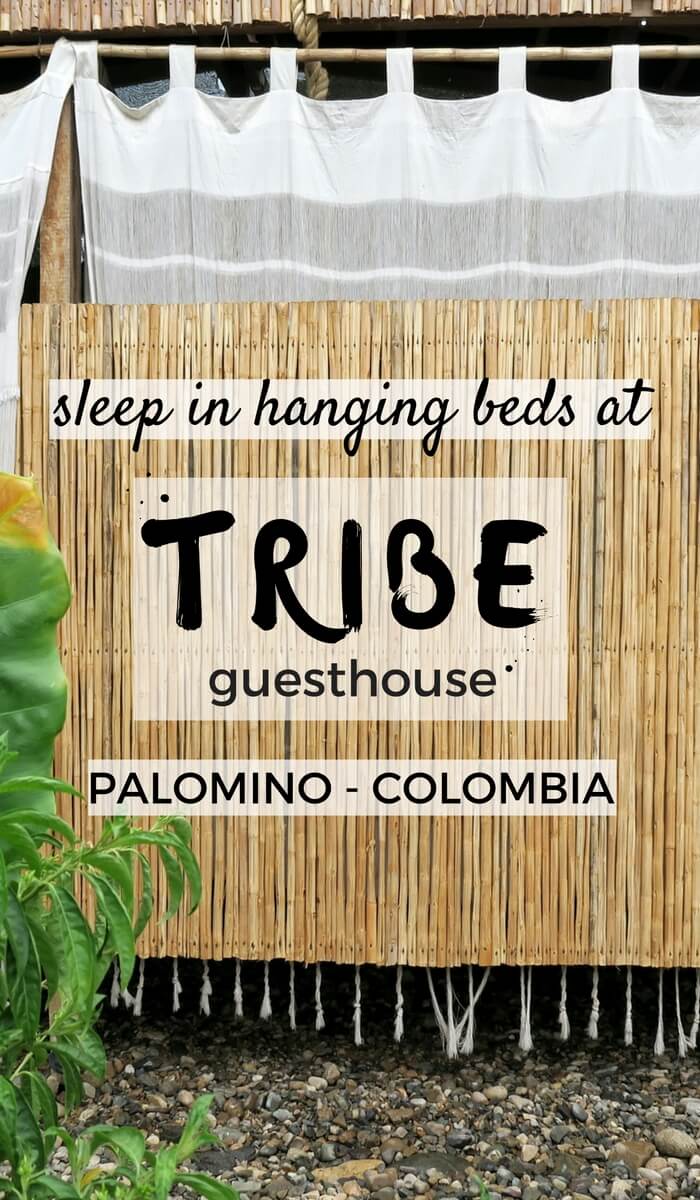 Stepping off the local bus which carried us up through tropical mountain roads and down alongside the Caribbean Sea from Santa Marta to Palomino, I glanced around to find a gas station.
Alejandro, the owner of TRIBE Guesthouse had courteously volunteered to pick us up in his old school Land Cruiser, offering us a memorable and adventurous welcome to Palomino (even if it was just a 5 minute ride).
Upon our arrival at TRIBE Guesthouse, Alejandro helped us out of the Cruiser and lead us into his home through a huge bamboo security gate. Our first instinct was that they were particularly committed to the security of their property and guests, which is a huge bonus, but that's not to say Palomino is an unsafe place.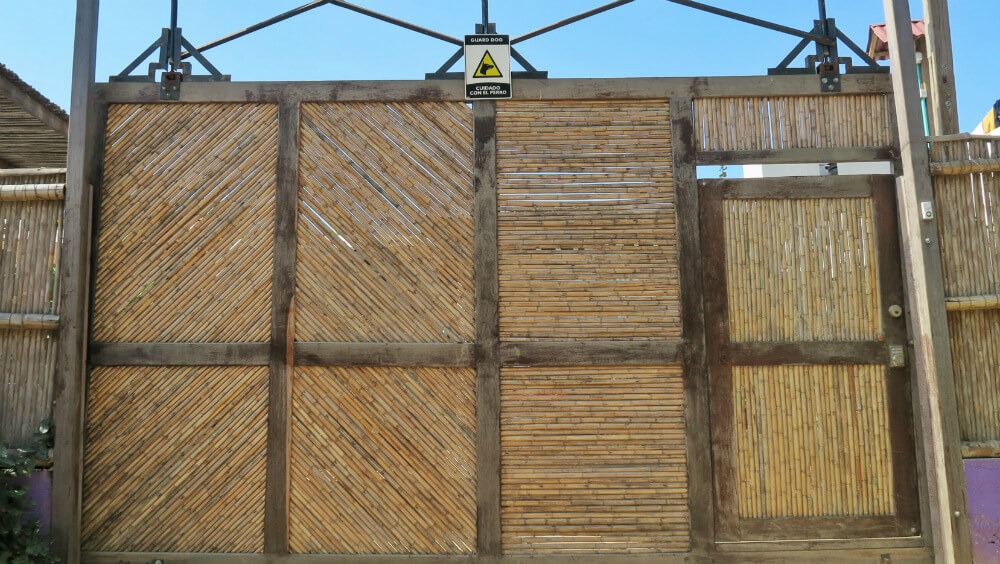 Leaving our heavy bag on the pool deck as we stepped through into the zen zone, Alejandro introduced us to his lovely wife, Andrea, who then brewed up some fresh coffee while we went through the check-in procedure.
TRIBE Guesthouse ensures that all guests are accounted for and that all processes are carried out as per the legal guidelines, so you will need to provide your passport and details.
Sipping on our hot Colombian coffee under the shade of a large bamboo structure in which Alejandro and his local assistant built with their own hands, the couple went on to tell us about the history and significance of TRIBE Guesthouse.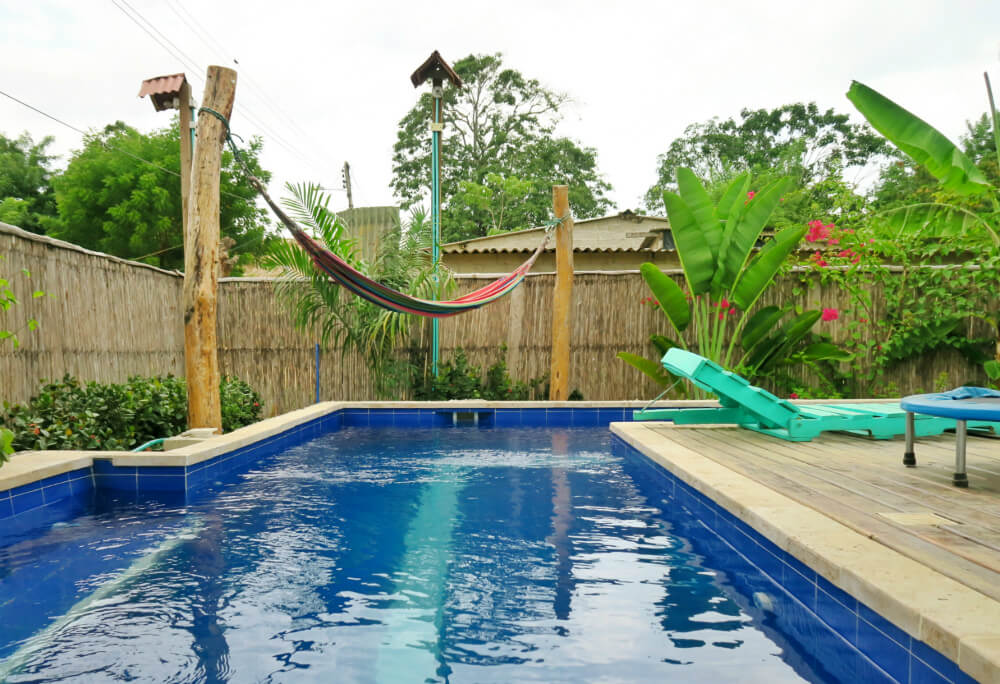 Their story is both inspiring and heart warming and proves that we can do anything if we want it and work for it enough.
Two years ago Alejandro and Andrea decided that they'd both had enough of their busy city lives in Colombia's capital, Bogotá, and bought a block of land to live out their dreams in the little village of Palomino.
For 18 months Alejandro lived in Palomino, building their new fully sustainable home and guesthouse while Andrea continued to work in Bogotá. Finally, at the beginning of 2016, the guesthouse was nearing completion and Andrea was able to make the move to be with Alejandro in Palomino.
During Easter of 2016 they officially opened the doors and welcomed guests into their boutique private oasis, an eco-friendly yet sophisticated guesthouse where dreams meet reality.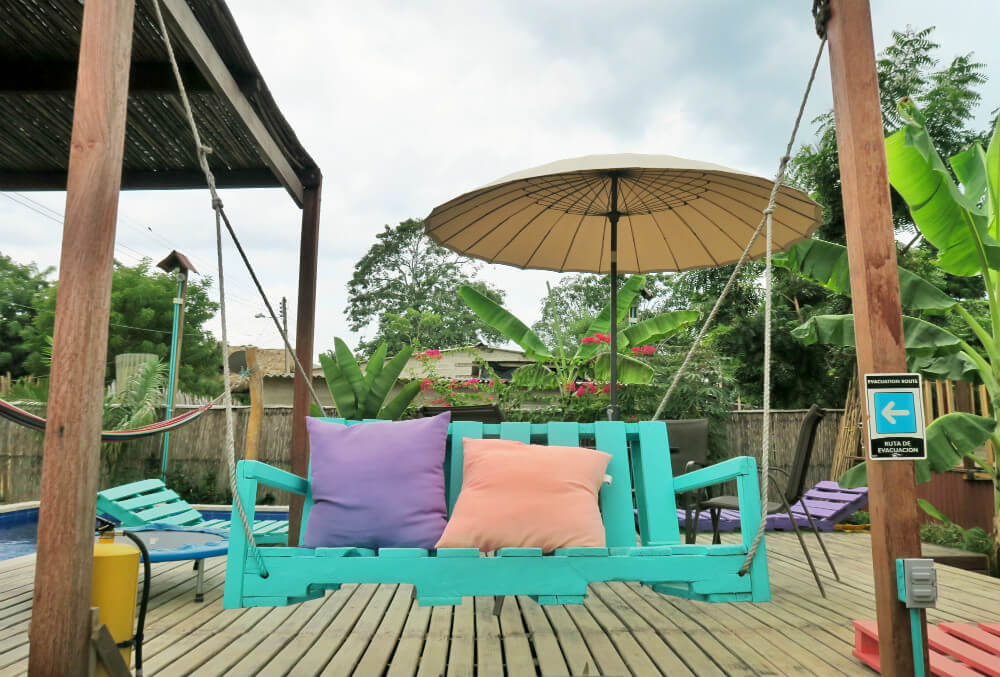 Alejandro and Andrea each have separate missions in life, yet through the creation of TRIBE Guesthouse (a social project) they've been able to combine them and establish their own foundation, funded purely by their own income.
Their ideas are simple yet effective…
They believe that children are the future and feel it's their responsibility to improve the conditions of the infant population, especially in local communities where opportunity is overlooked.
That said, Alejandro and Andrea see huge opportunity in tourism, especially with the rapid growth of Palomino in just a few short years, and believe that this is the channel for empowerment in local communities.
To achieve this, they provide free education to the local children in a fun, playful and engaging way each weekend at TRIBE.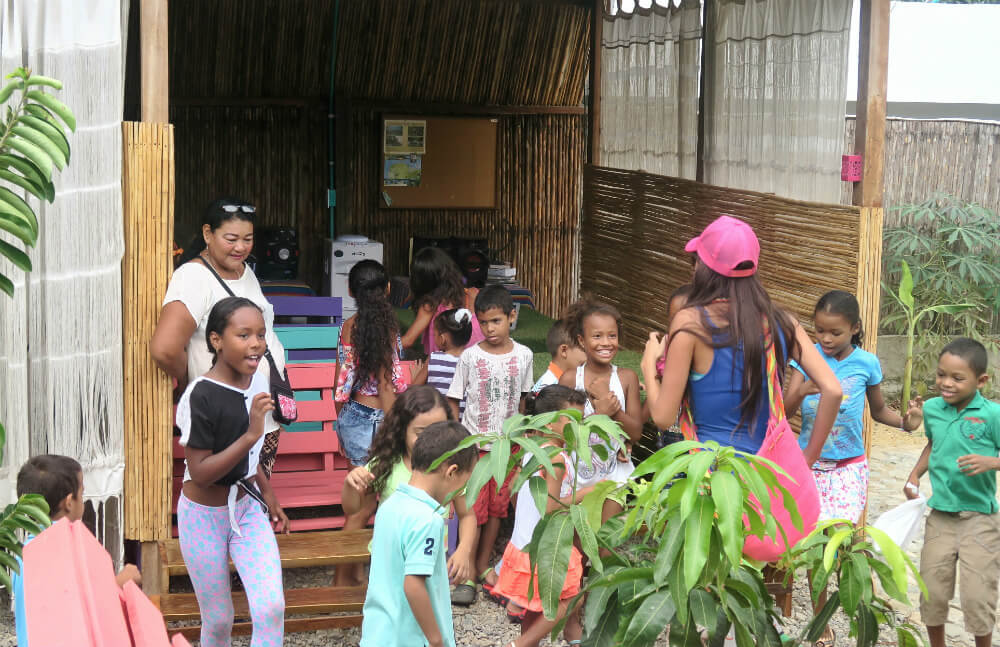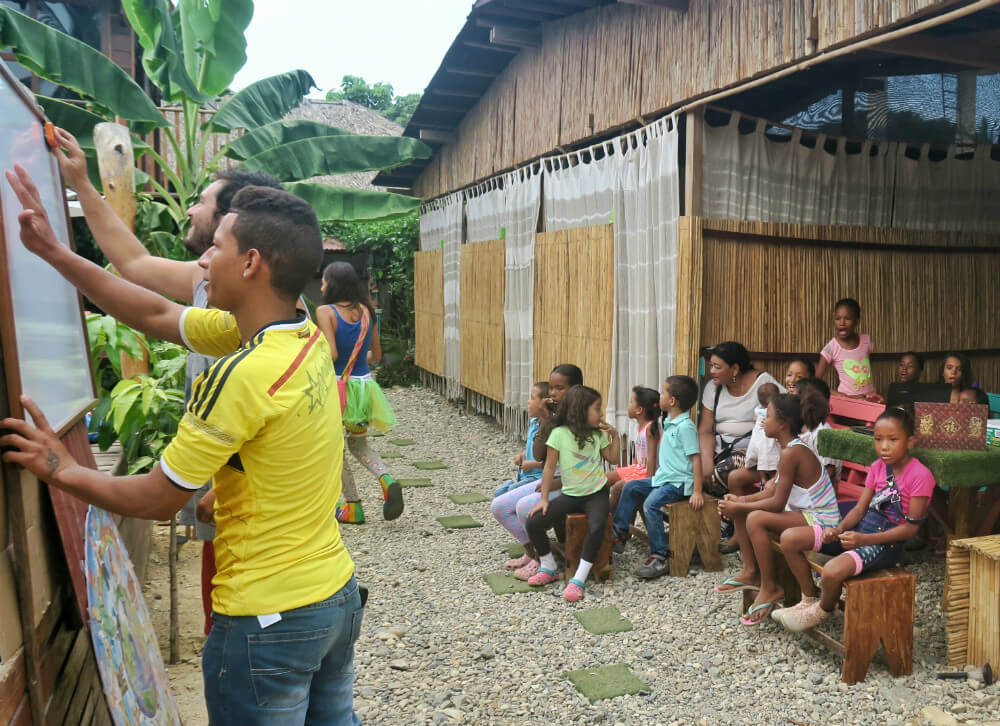 They also tutor the local women and mums of the community who will become Palomino's future teachers. And not only that, they provide opportunities to the local people through offering paid work at the guesthouse and a chance to learn, expand their minds and dream big.
Their ultimate mission is to encourage and help the local people to take initiative, follow their dreams and live from their passion.
Not only are the owners of TRIBE Guesthouse concerned about the conditions in their local community, they are also advocates for sustainability and eco-awareness, ensuring that the guesthouse makes little impact on the environment.
In fact, through systems that they have in place, they are able to provide running water to the neighbours in their street who are not able to receive and store water (which is only pumped into Palomino once a week).
To keep the guesthouse feeling as earthy as possible, as well as doing good for the environment and local community, Alejandro and his local assistant built everything themselves from scratch, with recycled materials.
The indoor-outdoor bedrooms are made from bamboo; all of the furniture, including the hanging beds and poolside chairs are made from reused wooden material; and the stones that fill the outdoor space are straight from the nearby river.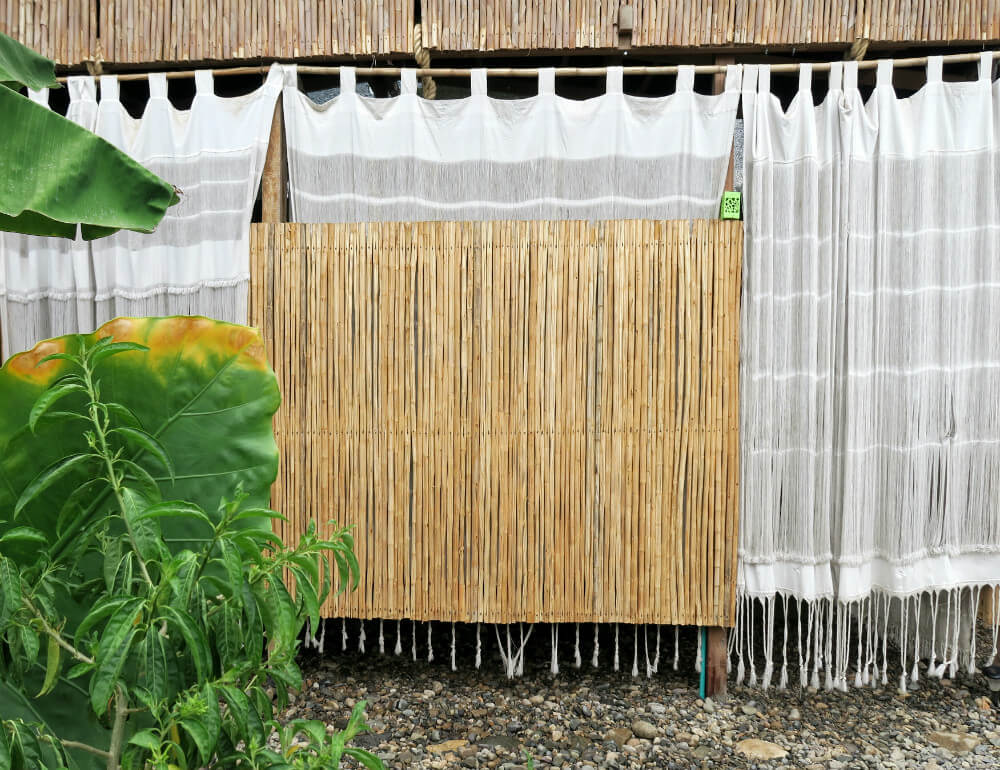 To bring the space together and blend the indoors with the outdoors, creating a cohesive living environment, TRIBE Guesthouse is made up of four elements: Earth, water, air and fire.
To represent water, a large, L-shaped swimming pool welcomes you at the front of the guesthouse. Here you can relax in the jacuzzi area, in the colourful overwater hammock or on one of the handmade sunloungers. This was one of our favourite areas to come back to and chill out in the afternoons.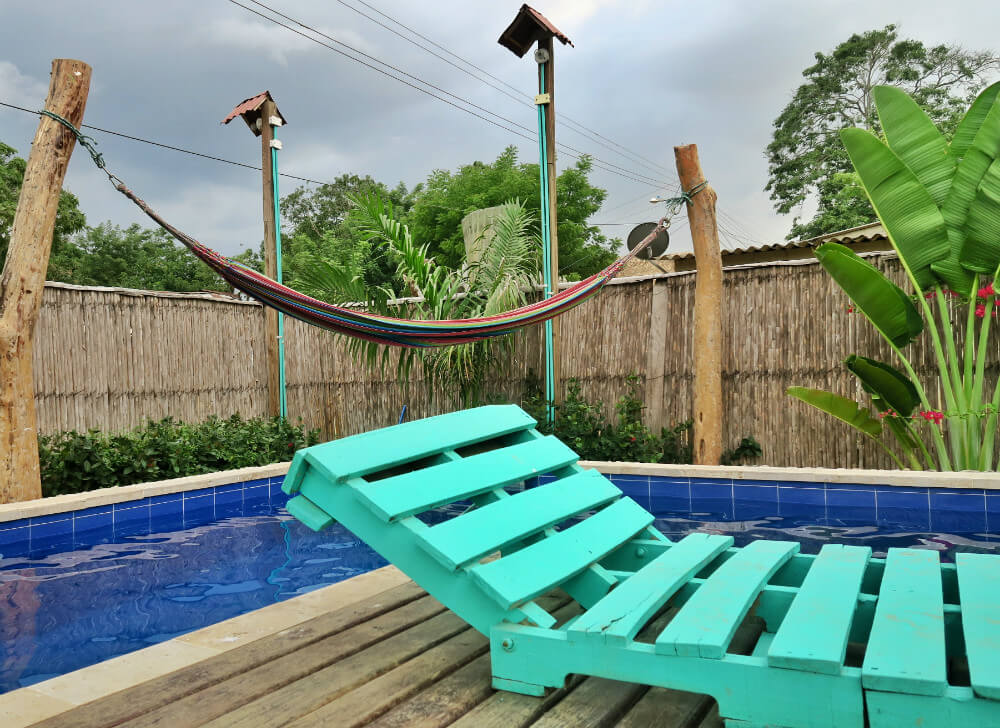 To represent earth they incorporate many aspects, including the use of pebbles from the nearby river, native Colombian plant life and natural building materials. The main focal point, however, is the invigorating private outdoor shower area, where you can wash under a stream of cold water surrounded by rocks, flowers and green leaves.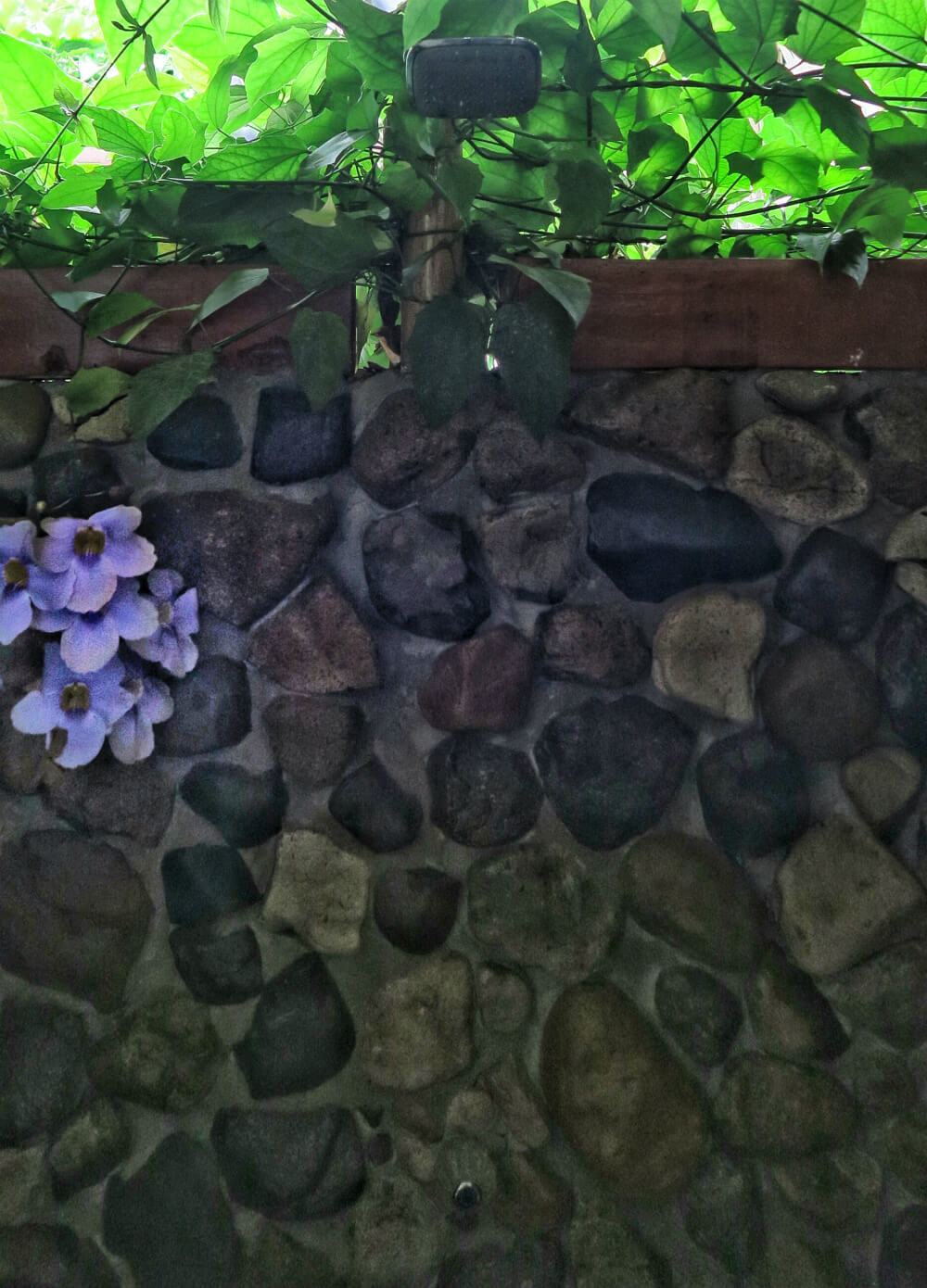 The element of air is represented when you step into one of the three bedrooms, designed specifically for couples. A white curtain separates the indoor space from the zen garden outside and a queen size bed, surrounded by a white net, hangs from the ceiling on four lengths of rope.
Designed and crafted by Alejandro and his local assistant, the hanging beds give a feeling of sleeping in the clouds and then, when you step out of bed in the morning, your feet will touch earth again as your soles make contact with the river pebbles.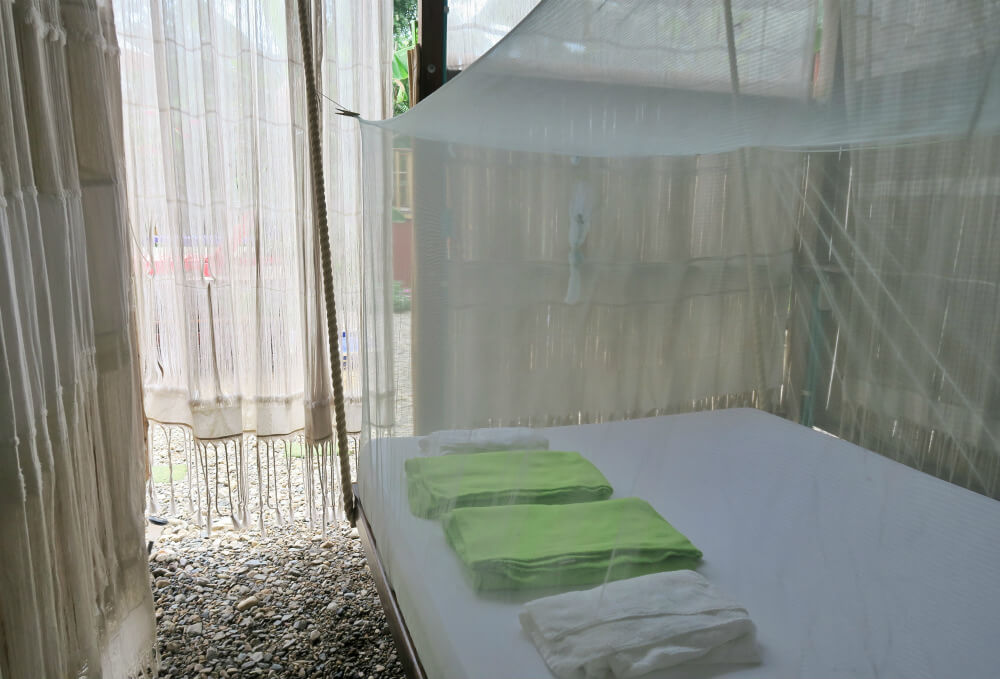 Finally, fire is represented outside in their communal area. Here, you can relax on the handmade wooden furniture and play boardgames like we did, or chill out with a glass of wine and a book, surrounded by flickering bamboo torches. There is also a fire pit for the cooler nights and a barbecue for the hot summer days.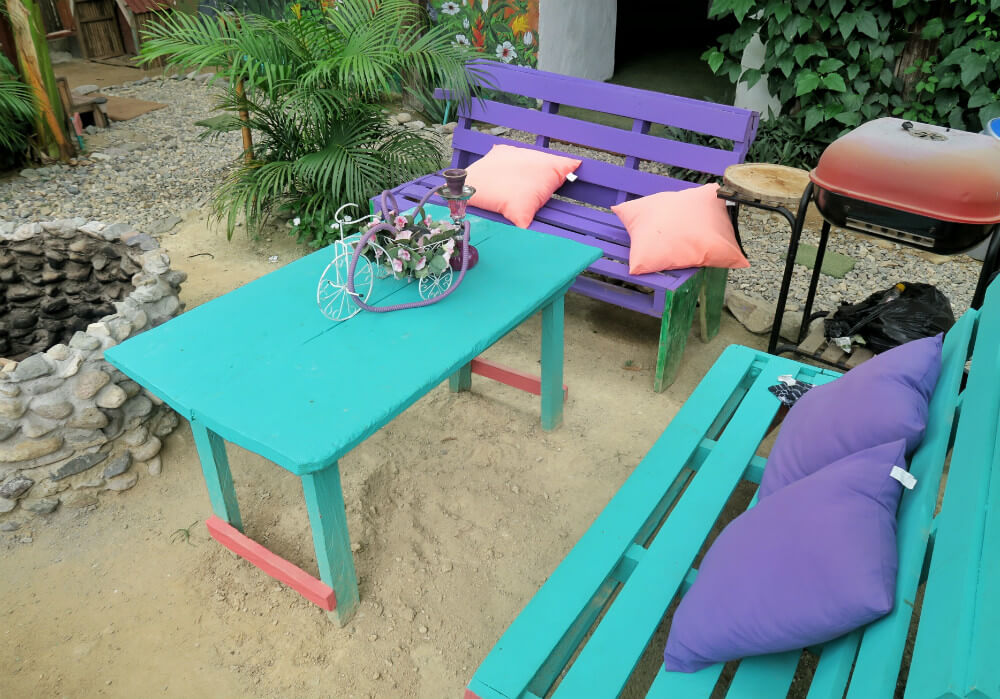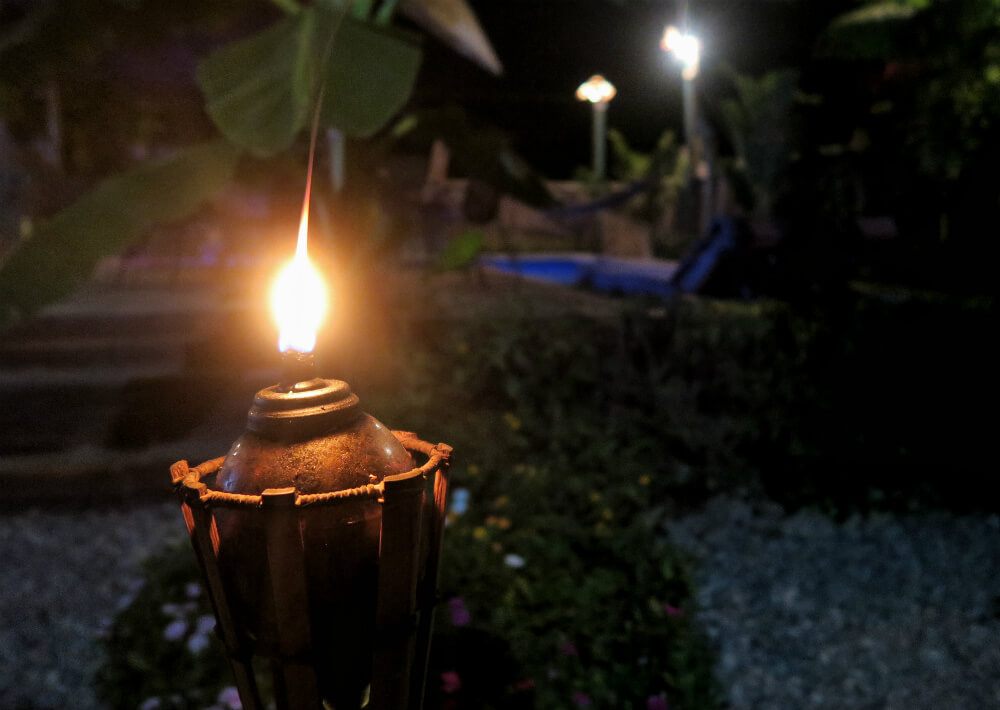 At TRIBE Guesthouse there is no WiFi or TV… Just good friends, the sound of nature and a hanging bed. You'll enjoy warm hospitality from Alejandro and Andrea and they'll truly go above and beyond to give you an authentic travel experience in Palomino and involve you in the local community.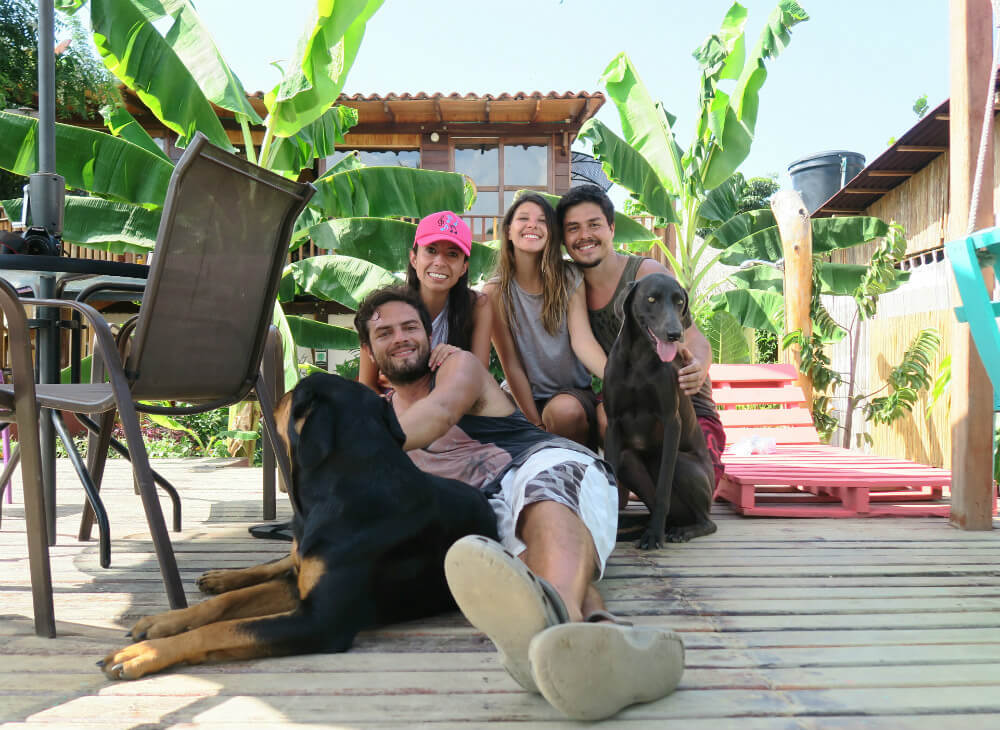 Not only did they invite us to join them on their outing to the river on our first day, they also asked us to be a part of their afternoon lesson with the local children, where they talked about traveling the world. It was a beautiful experience and we were grateful to have been involved.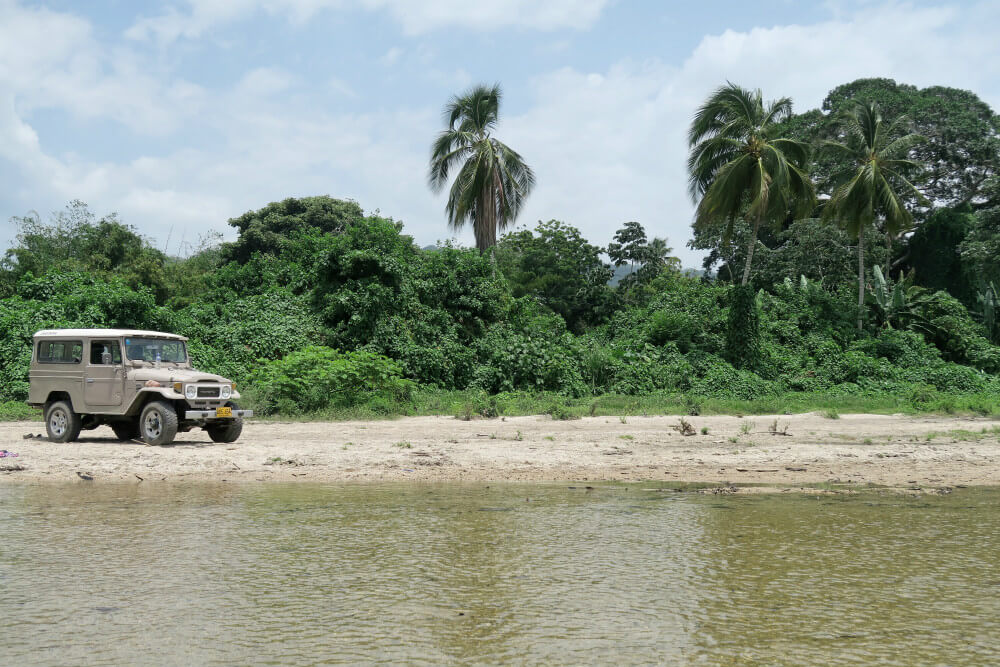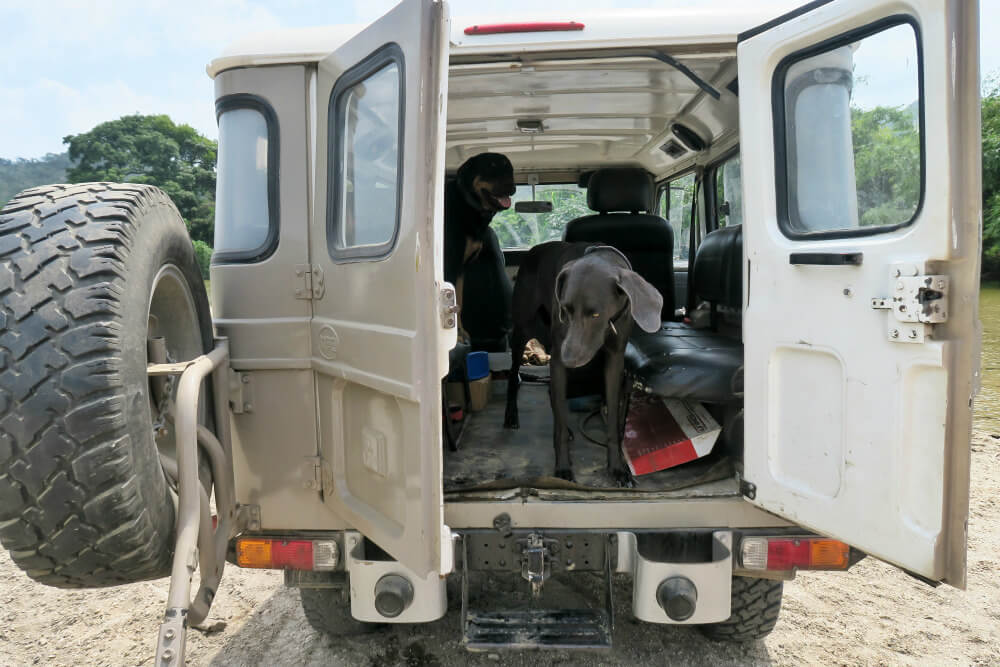 TRIBE Guesthouse Palomino is rustic sophistication at its best.
Holistically combining sustainability with a hint of luxury and a lot of love for both the community and the environment, it is not difficult to understand why the name TRIBE is so fitting for this home away from home.
If you are planning to visit the magical beachside village of Palomino, Colombia and would like to stay somewhere that offers both relaxation as well as an authentic travel experience, don't look past Alejandro and Andrea's hospitality at TRIBE Guesthouse.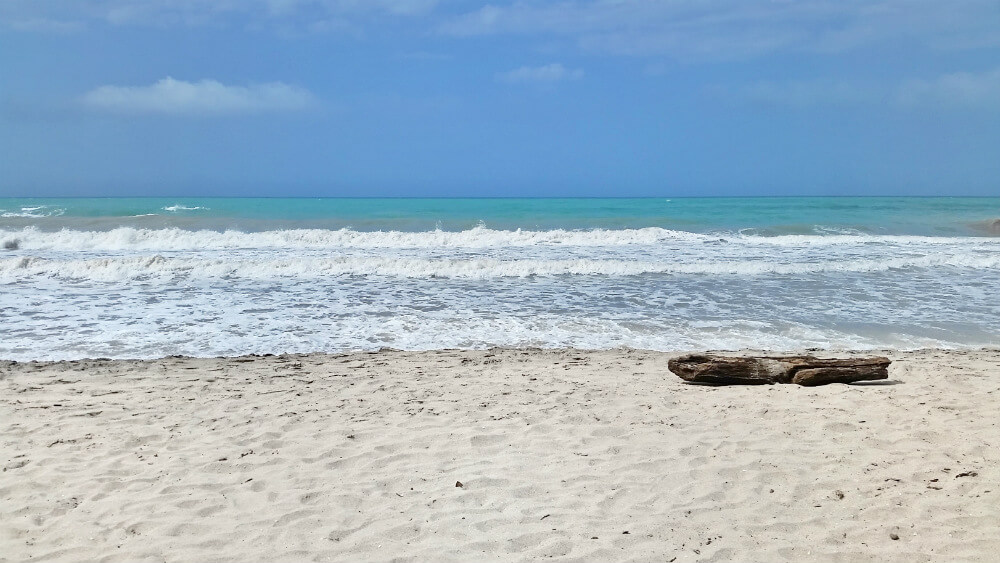 TRIBE Guesthouse Palomino Location
TRIBE Guesthouse is located in a residential street, next to the best pizza restaurant in town (it's amazing), less than 5 minutes walk from the main street and less than 10 minutes walk from the beach.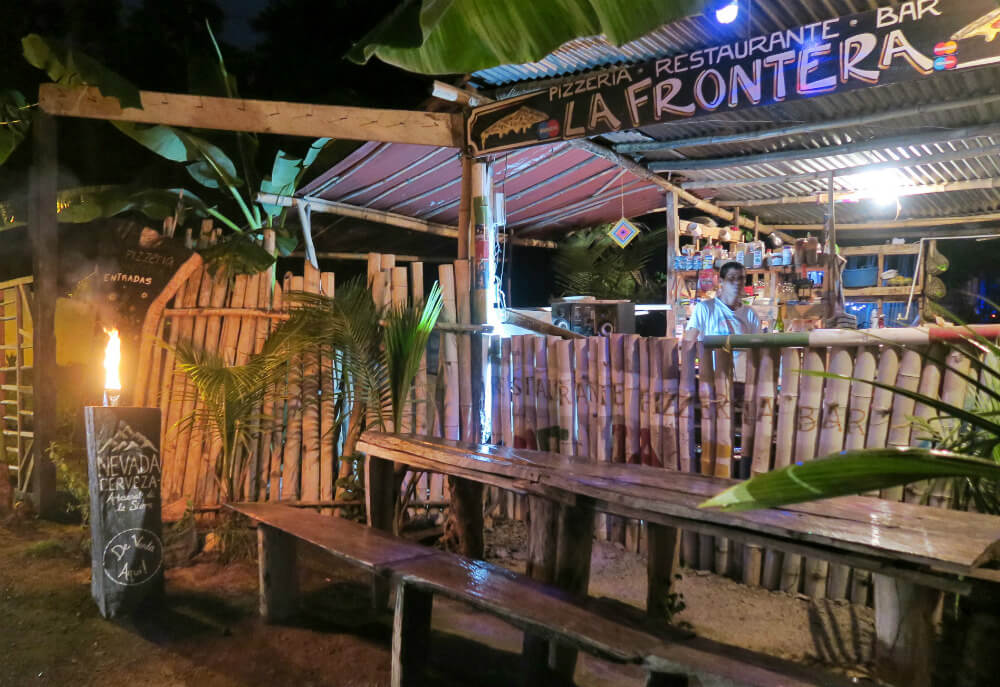 The walk down to the beach is dreamy, along a sandy track/road lined with coconut trees and bamboo guesthouses.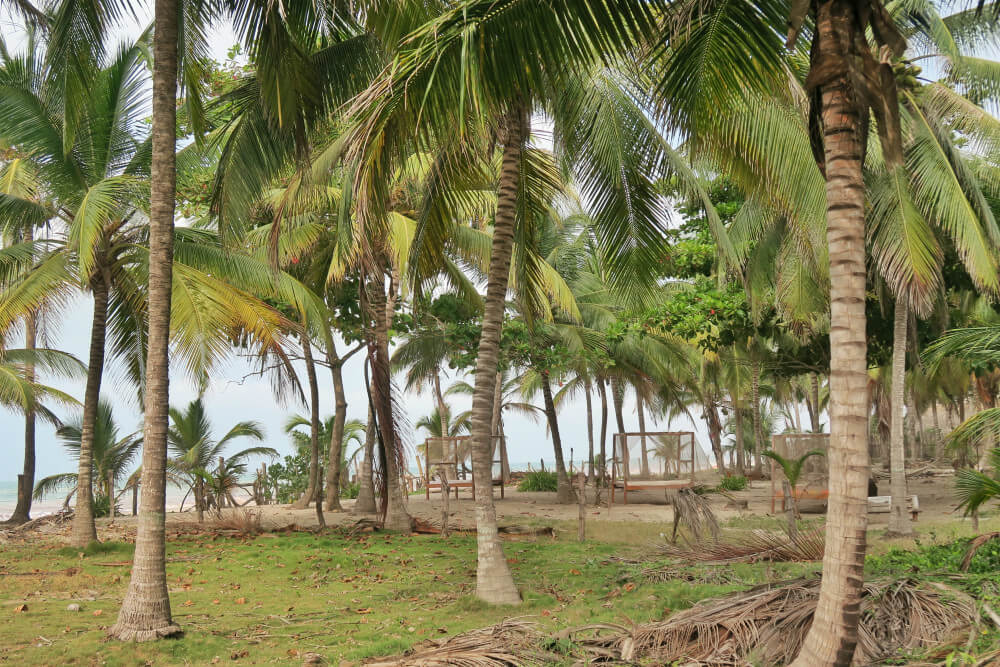 You can also make use of the free bicycles at TRIBE Guesthouse to wander further…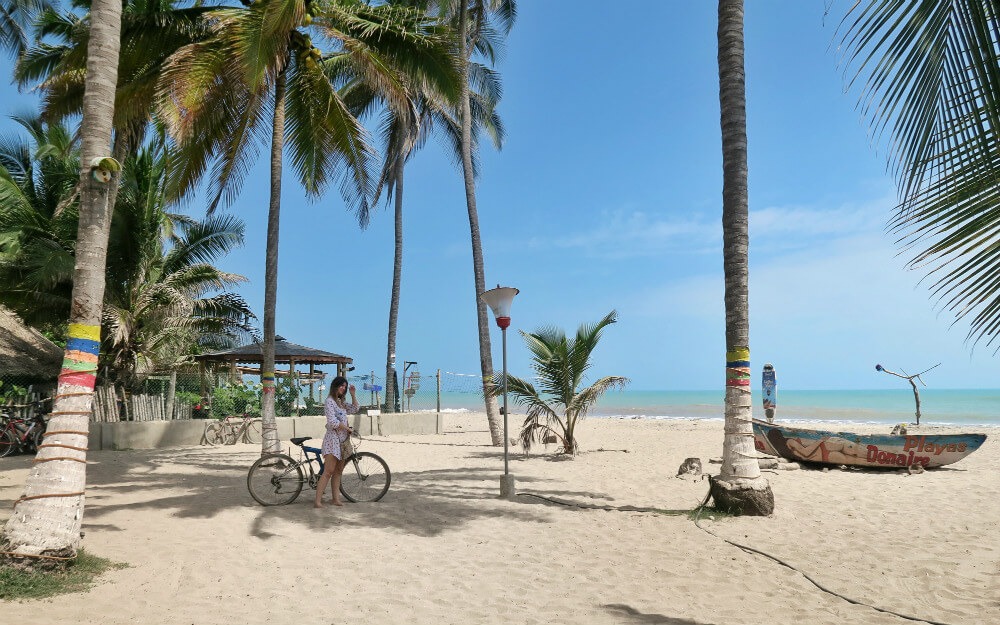 Palomino is a beautifully untouched, rustic Caribbean village located 90 minutes away from Santa Marta by bus.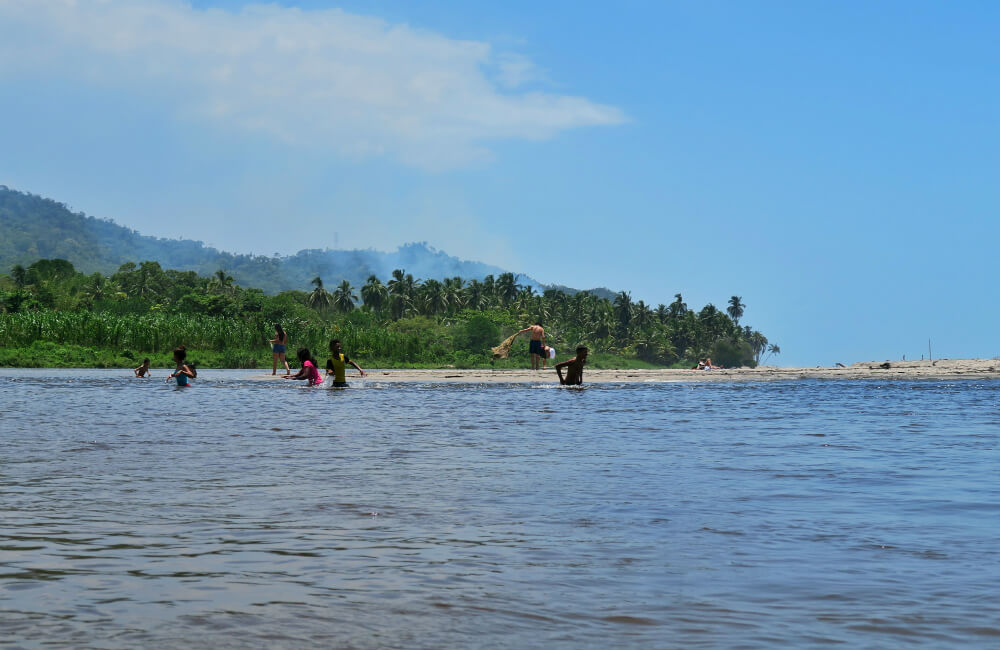 It is 40 minutes further up the coast from Tayrona National Park and sits on the border of the Guajira and Magdalena regions.
You can get there on the same bus that runs to Tayrona from the Mercado Centro in Santa Marta.
Things to note:
1 – There is no WiFi in Palomino – you can use 3G or pay to use 3G at one of the other hostels or bars
2 – In Palomino it gets very hot and humid early in the morning – even though you will be technically sleeping outside, there isn't a lot of breeze so wear light, airy clothing to bed
3 – Depending on the time of the year, you may have a problem with mosquitos – the bed is surrounded by a mosquito net but it is recommended to wear repellent outside
4 – There are two beautiful, gentle female dogs who live at the property – if you have a problem with dogs they can keep them inside the house, if not, they may pop into your room from time to time to say a quick hello
---
Private double rooms with private outdoor showers at TRIBE Guesthouse Palomino start from just $54 USD per night, with a minimum stay of 2 nights.
To book directly through TRIBE Guesthouse, click here: TRIBE Guesthouse Direct or to book through Hotels Combined, click here: TRIBE Guesthouse on Hotels Combined
---
Are you traveling to Palomino Colombia and have a question about staying at TRIBE Guesthouse? I'll be happy to help you out. Leave your question in the comments section below…
---
Thank you to Alejandro and Andrea for hosting us at TRIBE Guesthouse. Part of our stay was compensated for the purpose of this review. As always, all opinions are our own.