Update! Our ultimate travel job guide – Get Paid To Travel: 101 Amazing Travel Jobs – is now live! If full time travel is your ultimate goal but you're not sure how to make it a reality just yet, don't leave without reading this! Click here to read next!
I'm just going to get straight to it because when we're talking serious stuff like travel job courses that teach you how to get paid to travel the world, we've got no time to lose!
Seriously, these next 15 travel job courses will teach you the exact skills you need to work while you travel in various professions, so that your adventures never have to stop…
Whether you want to earn an income online or offline, I've got you covered.
So without further ado…
These Travel Job Courses Will Teach You The Skills To Earn A Living While You See The World…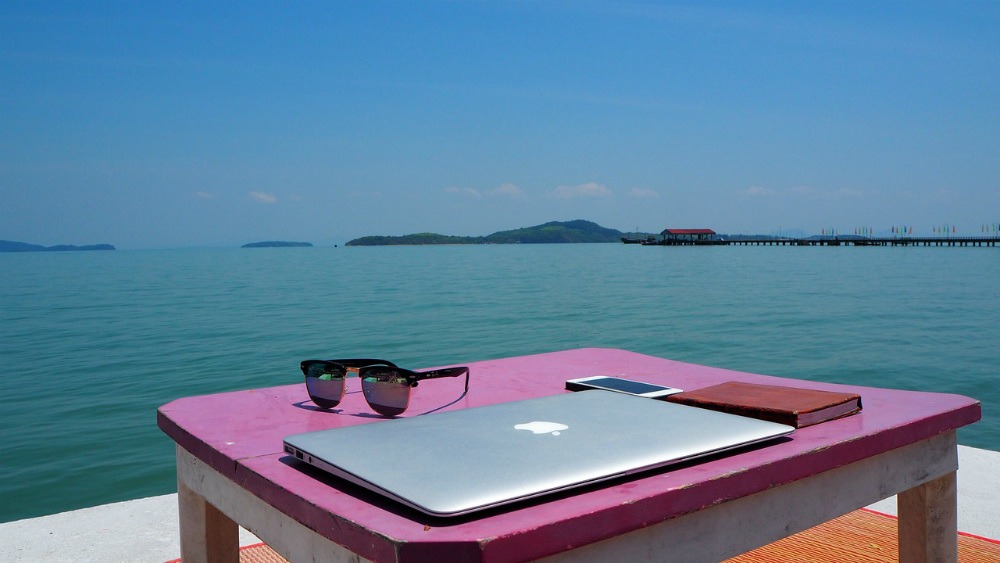 ∼ BLOGGING ∼
You may have heard people say it and not quite believed it yourself but running a website and actively blogging most definitely has the power to help you travel more.
How you may be wondering?
Because you can build an entire business through running a website and creating a strong online presence.
And you know what?
There are so many ways to make a remote income through having a website that you most definitely don't need to be a big blogger or advertising expert…
You may want to become a remote employee and continue working for someone else, in which case, having your own website would work well as a portfolio and help to showcase your professionalism and quality of work.
The same goes for if you're thinking about becoming a freelance service provider, such as a writer or video editor. Your website can become your portfolio and also act as a fantastic marketing channel for attracting new clients.
And if you do want to have a go at being an online entrepreneur and working for yourself, there are so many ways a website is going to help you achieve this…
Whether you plan to sell your own products, teach online courses, write eBooks, promote other people's products or offer consulting and other kinds of services, there is no way you'll be able to do any of it without a website.
And money aside, the amazing opportunities that can come out of actively running a website make it worth having one alone (think sponsorships, travel, complimentary products, speaking engagements and more)!
Here are 3 travel job courses on blogging I highly recommend if you want to earn an income online…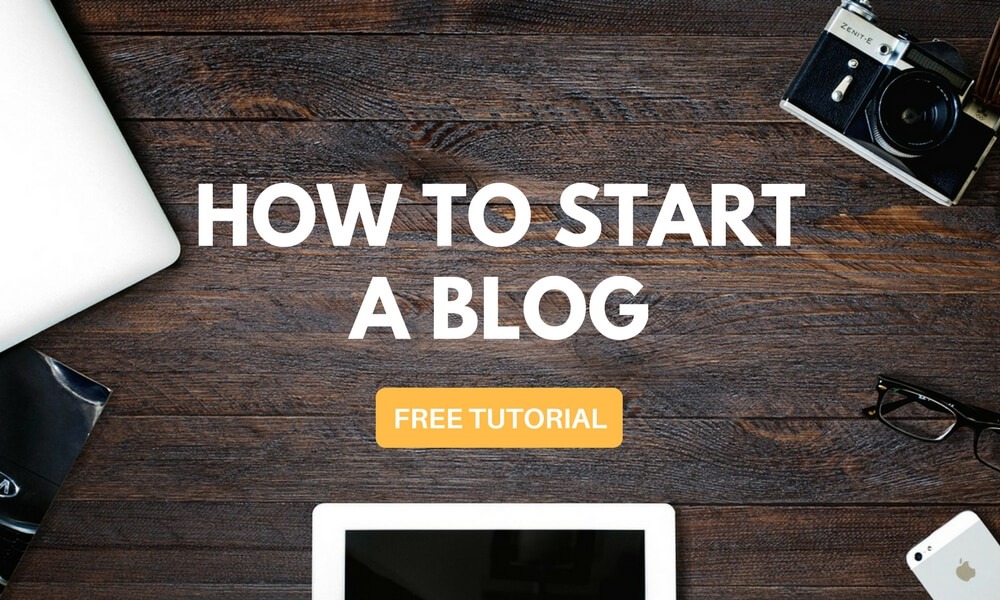 In this free video tutorial I'll show you how to start your own self-hosted blog in under 10 minutes, so you have what's essentially a blank but neatly laid out canvas to begin earning an income online.
As I said, having a website is highly important for anyone who wants to make money online while traveling, whether you're a remote employee, freelancer or business owner…
You can monetise a blog in various ways which I cover quite broadly in this guide on how to make money blogging.
Self-hosting can get quite costly once you've built up a large audience so it is important to find a good hosting deal while you're starting out and then actively work towards generating an income through your website.
Fortunately, we're affiliated with one of the top website hosting companies, Bluehost, and are able to offer you our special discount link to give you a blogging good head-start for the first year…
It'll cost you less than a Starbucks coffee once a month – and I'm certain you'd be quite capable of earning this back (and more) once you learn the secret blogging skills that made these guys so successful in the following 2 courses…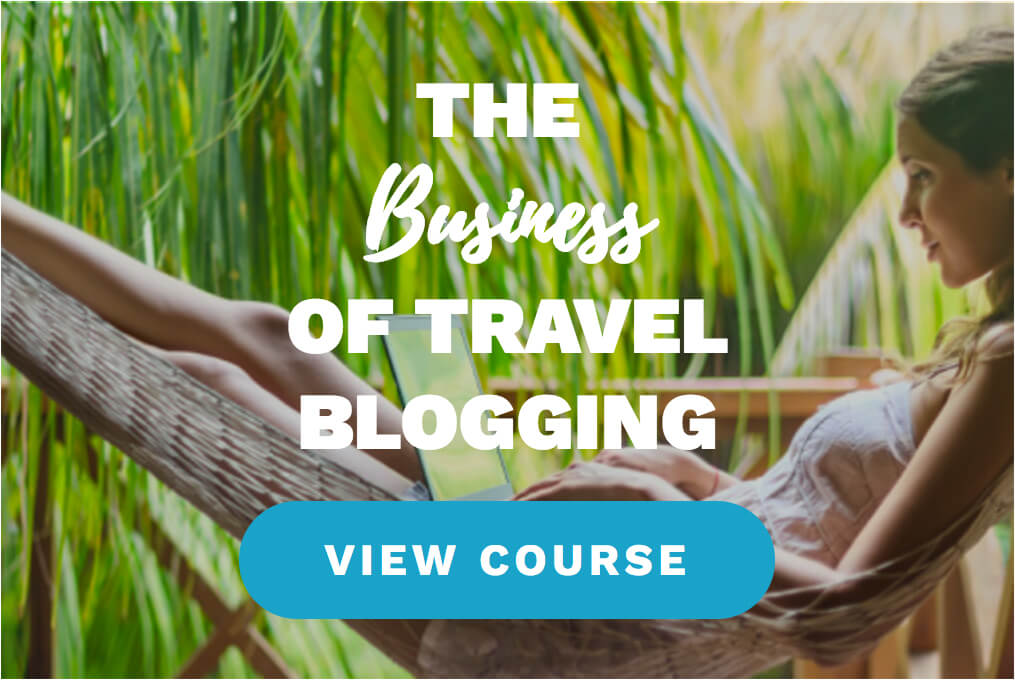 Dying to know how you can start a blog, create an amazing business out of it and set off to see the world?
Well, lucky you – here's where you get to find out.
Matthew Kepnes, or you might know him as Nomadic Matt, has been running one of the most popular travel blogs in the world for years. Nomadic Matt consistently ranks within the top 3 travel blogs and has garnered a huge social media following, forum community and email subscriber base.
Since 2008 Matt has helped millions of people travel on a budget and achieve their dreams all whilst traveling around the world, sharing his amazing experiences and getting paid to do so (dream job, right?).
So how did he become so successful?
What crucial steps did he take to turn his once little corner of the internet into a highly lucrative blogging business which allows him the freedom to earn a living from anywhere?
Well, truth be told, Matt believes that there is a serious problem with travel blogs these days.
The thing is, there's a seemingly endless pool of them ("hey, I'm traveling, I should start a travel blog!") but the majority of them are not well run, and hence, they sit idle for months or simply go down the potty.
Few bloggers make it past their first year. The majority give up and some struggle on for a few years before eventually returning to the "real world" and an office job.
Matt says, "They may know travel, but they don't know how to turn that into a business".
That's why you might have heard things like "you can't make good money blogging" or "it takes too long to see results from blogging", when in reality, those people just didn't really know what they were doing…
They didn't have structured advice and guidance from a mentor like Matt who absolutely has had blogging success…
And you will…
So do you see how you can easily use this opportunity to leap past your competition?!
What's more, the core techniques and strategies Matt teaches in The Business of Travel Blogging course are applicable across all niches, so if you want to venture into another realm (let's say fashion or technology) these blogging principles will serve you just as well.
Nomadic Matt was one of our biggest inspirations when Dan and I started traveling together (in fact, it was one of the only travel blogs we knew!) so I 100% trust Matt's training and advice.
He is the real deal.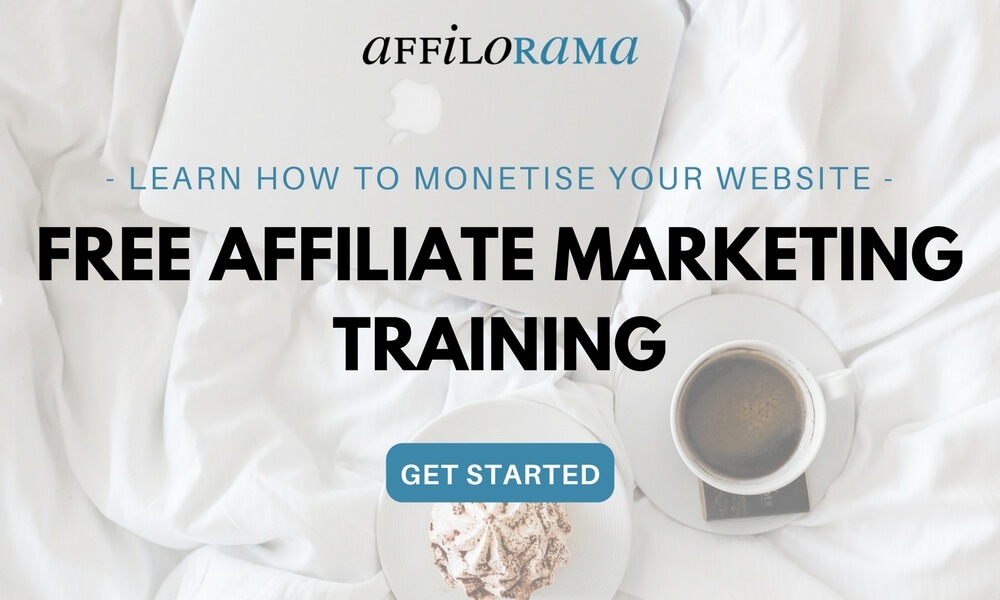 Here on the blog I have written a giant detailed post about affiliate marketing and how you can turn it into a location independent career while traveling.
If you missed that one and not quite sure what affiliate marketing is, basically, it is the term used when you partner with another company to promote their products and drive sales online.
Then, when a sale is made through your unique ID, you earn a commission.
This is all done entirely online, so affiliate marketing is a fantastic way to make money while traveling and become location independent or otherwise known as a "digital nomad".
While affiliate marketing is not one of those 'get rich quick' schemes or lazy money making strategies (it actually takes skill and persistence), once you get the hang of it and start seeing results, you can create a lucrative flow of passive income.
Then once you've got some affiliate marketing knowledge up your sleeve, you'll find it a lot easier to move into other areas of online business, such as digital product creation, offering services and running eCommerce stores…
So when I recently ended up on Affilorama (an educational platform founded by millionaire businessman, Mark Ling), and found this whole library of affiliate marketing training, I couldn't wait to share it with you!
You sign up just like a membership, except it's free, which is amazing considering the amount of value Mark gives in the training. There are literally 100+ videos you can access immediately…
Time to get your nerd glasses on!
Going through, I've learned that this affiliate marketing course is perfect for anyone who is just starting out in affiliate marketing and looking to learn the foundational steps to earn an income online…
So even if you haven't had any experience doing this kind of stuff, the free training will provide you with the stepping stones to make your first sale online (and continue making them)!
Tip: If you see that they're offering a $1 trial of their Premium subscription, I suggest taking them up on it because it will save you a lot of money. It includes access to important resources you'll definitely need such as web hosting, SEO tools and PPC tools.
∼ FREELANCE WRITING ∼
So you're on the hunt for an amazing travel job that allows you to a make a location independent income (from your laptop) while traveling…
You've decided blogging isn't for you but neither is working remotely for someone as an employee…
So have you thought about freelance writing?
Whether you have writing experience or not, there are a whole host of companies who will pay you to write online for their magazines, websites, blogs, email newsletters and more.
Not only that, some of them pay very well – I'm talking $1,000 + per article.
Perhaps you're looking to make a sustainable full time income on the road so you can become a digital nomad…
Perhaps you just want to make some extra spending money for more amazing experiences while you travel…
Whatever the case, these next travel job courses on freelance writing will teach you how to get paid to write online and achieve your travel goals…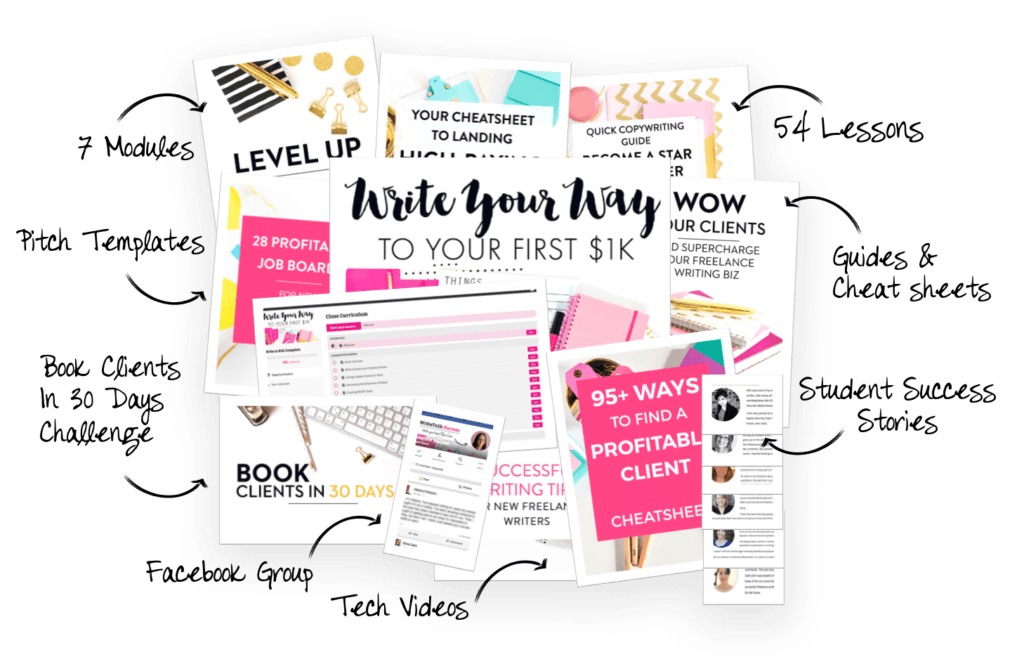 If you take a look back through the blog you'll notice that we have a fair few articles about freelancing and writing…
For example, we have one really popular article which lists 66 different websites and magazines that pay you to write from anywhere. We also have another on freelancing and how to get started earning a remote income from it.
Here I want to show you how you can combine the two – writing and freelancing – to essentially create your own remote business which pays for you to travel.
Within 6 months of getting started, professional B2B writer, Elna Cain, was earning a full time income working part time as a freelance writer. She had no prior experience and proves that to be a well-paid writer you don't need any experience or a writing degree either.
At first she made a ton of mistakes, couldn't work out how to find the right clients and was literally getting paid less than $2 an article…
Believe me, this is quite normal in the freelance writing world and one of the main reasons why so many new freelance writers give up shortly after getting started.
Perhaps this has already happened to you…
But after quickly learning what she was doing wrong and coming up with a solid strategy to get the money coming in, Elna turned her freelance writing business around in less than 2 months.
She went from earning $2 per article to at one point earning over $1,000 for doing the same job.
Now she has the freedom to choose the clients she works with, pick the writing gigs that interest her the most and scale her business to make more money in less time.
After consistently working with these high paying clients, Elna realised that there must be tons of new freelance writers out there, like you, who are struggling to earn a good income writing…
So that's when she created her hugely successful freelance writing course, Write Your Way To Your First 1K.
This is a proven and complete online framework with over 7 modules and 41 lessons that you can follow and implement.
Look at this course as your blueprint to freelance writing success.
You'll have access to things like the exact pitches that attracted her highest paying clients as well as ready to use templates and email copy.
You'll learn exactly how to land high-paying clients and build a profitable and sustainable freelance writing business to make your first $1K and more, while traveling…
So if you love to write and have been dreaming of finding a sustainable way to fund your full time adventures, this is your ticket to location freedom!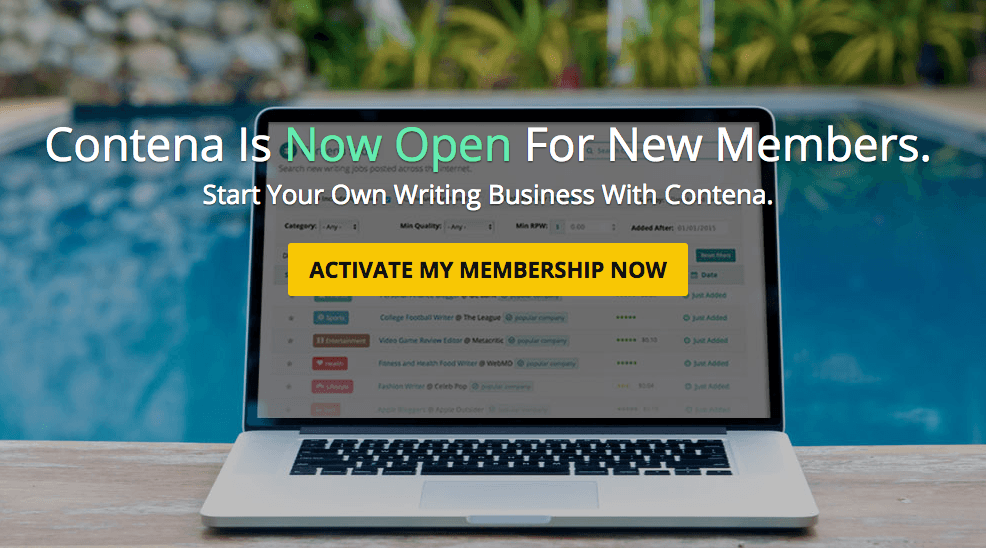 Contena is a brand new platform which lists a huge selection of the most up to date and relevant remote freelance writing jobs available right now, even if you don't have any experience.
Since trying it out, Contena has become my absolute favourite tool to find exciting writing gigs that actually interest me.
The way they use categories such as lifestyle, health/fitness, parenting, finance, marketing, social media, etc, to display jobs makes it really quick and easy to find the opportunities suited to you and your writing style.
They also give a good indication of whether the company is offering low, mediocre or high payment before you even click on the job (to save your precious time).
Not only that, Contena has a whole library of fantastic training materials to prepare you for freelance writing success, including pitch templates, negotiation scripts, portfolio advice and even more!
If you seriously want to get into freelance writing I would highly recommend enrolling as a Contena member, not only for the awesome training but the constant work opportunities that'll end up in your inbox each week!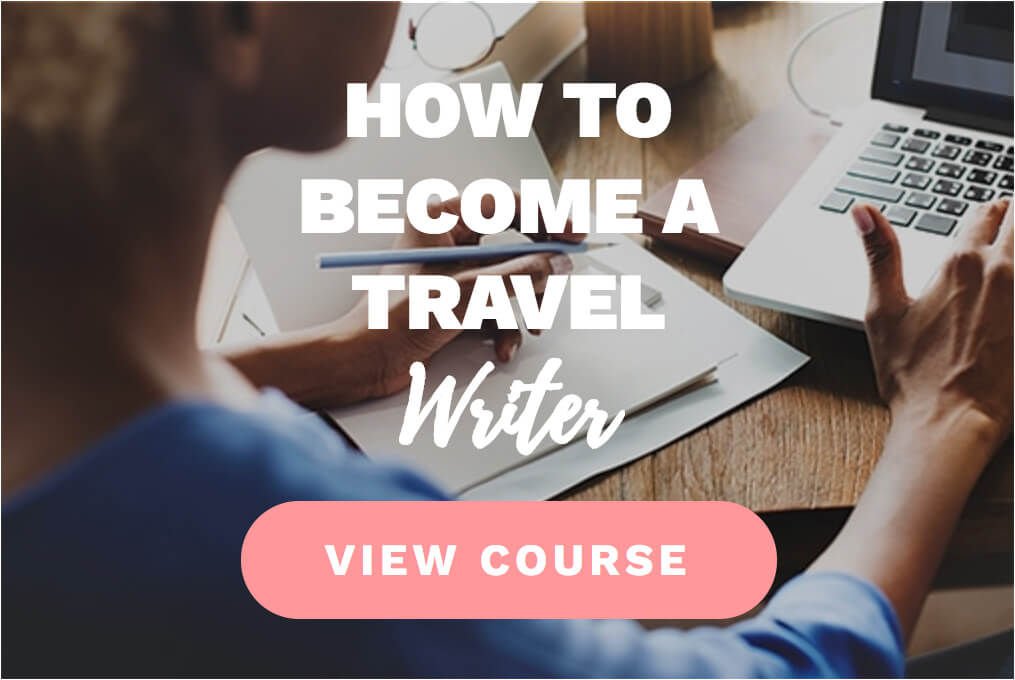 Are you interested in becoming a professional travel writer?
Do you dream of the kind of travel job that covers your trip expenses and pays you for the content you write?
Well you can learn it all in this highly acclaimed Superstar Blogging course created by the worlds most talked about travel blogger, Nomadic Matt and award-winning travel writer, David Farley…
How To Become A Travel Writer is your guide to travel writing success.
The foundation of a good blog is good writing. If you look at the most successful blogs in any niche, their writing engages people on an emotional level and draws them into the story.
Matt says he's attended writing conferences, hired a copy editor, and used outside writing coaches over the years to help improve his writing (and obviously the hard work has paid off!).
It's important to know that becoming a good writer takes time, practice, and a good teacher.
And fortunately, the teacher you'll get is one of the top travel writers in the US…
In fact, David's travel writing has appeared in the New York Times, National Geographic Traveler, Travel + Leisure, Los Angeles Times, San Francisco Chronicle, AFAR, and countless other publications.
From crafting a story to becoming a better writer, self-editing, and making a career as a travel writer, this popular travel writing course covers it all.
∼ VIRTUAL ASSISTANT ∼
If you consider yourself a bit of an all-rounder and like to get stuck into a variety of tasks to save you from that dreaded office boredom, then becoming a virtual assistant (VA) could be the perfect travel job for you!
As a virtual assistant you'll be working remotely via the internet (from anywhere you choose – Bali anyone?), completing a variety of online tasks for clients.
These tasks could be anything from writing emails and providing customer support to blogging and social media management.
You can provide virtual assistance to companies big and small on a freelance basis, which means you'll work with clients, rather than work for employers. In fact, it's quite common to work solely with one client, so it's like a regular job, except with so much more freedom!
Running your own freelance virtual assistance business can prove very lucrative if you have the right knowledge, skills and training.
Without these things, you may get off to a rocky start, which is why I highly recommend enrolling in the following online course…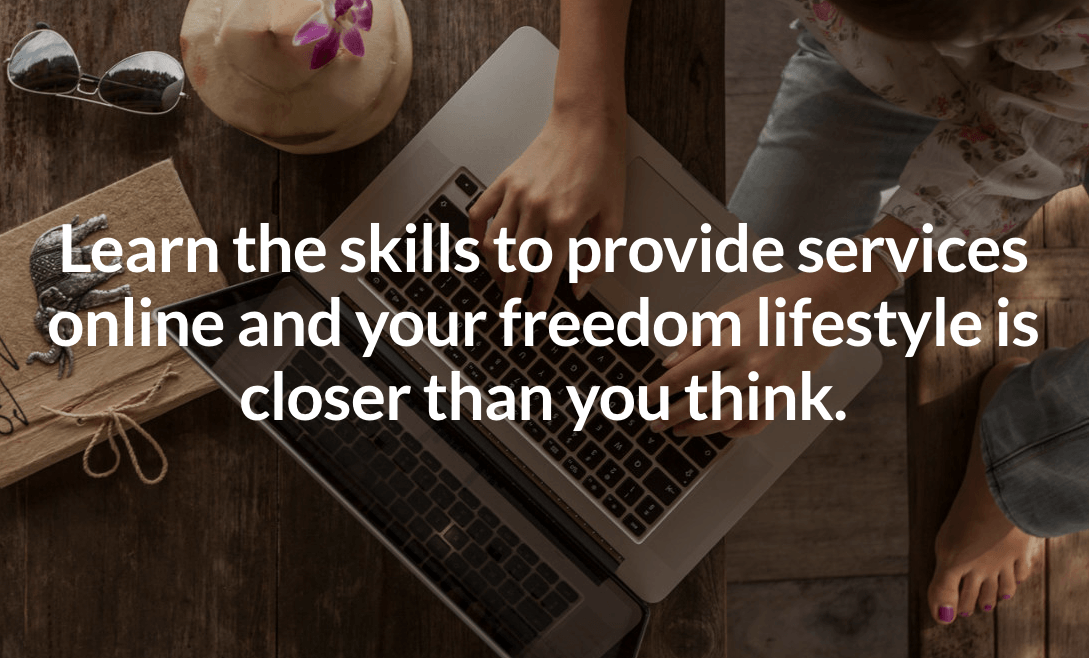 Our friends Danielle and Dan from VA Lifestyle Design have been enjoying life abroad with their 3 children whilst running a thriving virtual assistance business for over 5 years.
They had simply reached that point in their lives (and jobs) when enough was enough, so they dropped the oppressing overheads of every day life in Australia, quit the grind and moved to Costa Rica.
It was here where they really began to welcome spaciousness back into their days, hang out together in nature, and have a good time enjoying family life. Pura vida.
After having great success with their own virtual assistance business, the couple decided to help others build a successful location independent lifestyle for the long term through teaching the crucial skills and resources to master online business.
Danielle says, "Learning the key online business skills that people are willing to pay for takes work and dedication, but it doesn't have to be hard or slow.
It also doesn't need to involve the 'feast or famine' rollercoaster ride of unpredictable income that is a common pitfall of becoming a freelancer.
In fact, with the right training and skills under your belt, you could be receiving your first paycheck deposited into your account in a matter of weeks."
The Online Biz Skills course is going to teach you exactly how to master the high-demand online marketing skills that business owners are ready and willing to pay you for, immediately!
This comprehensive video training course is made up of in-depth, structured video tutorials that will actually train you to provide particular online services to businesses on a freelance basis.
By the end of the course, you'll have the confidence and skills to quickly secure an online virtual assistance job where the business owner delegates tasks to you and pays you by the hour…
… While you work from a lovely little beachside café in Thailand.
∼ DIGITAL & SOCIAL MEDIA MARKETING ∼
Following on from providing virtual assistant services, you can also utilise the same digital marketing skills to work for yourself…
Whether you want to create and sell your own products, offer services like consulting, coaching or training to your customers, publish online content and monetise it through ads, promote other people's products (affiliate marketing) or branch out into other business models like network marketing, you will need to develop digital marketing skills and experience.
It is a huge advantage to have digital marketing skills under your belt in today's digital age, not only because they are in such high demand and 100% needed for pretty much any business you decide to start, but also because these skills allow you to earn an income online from anywhere.
You can also niche down into particular areas of digital marketing, such as social media…
Whether you want to become an online influencer and use the power of social media to spread your message, or you'd prefer to look after other people's social media channels as a social media manager, you need to learn the most successful and up-to-date strategies out there to stay ahead of the game.
This is where these next travel job courses on digital and social media marketing are going to come in very handy…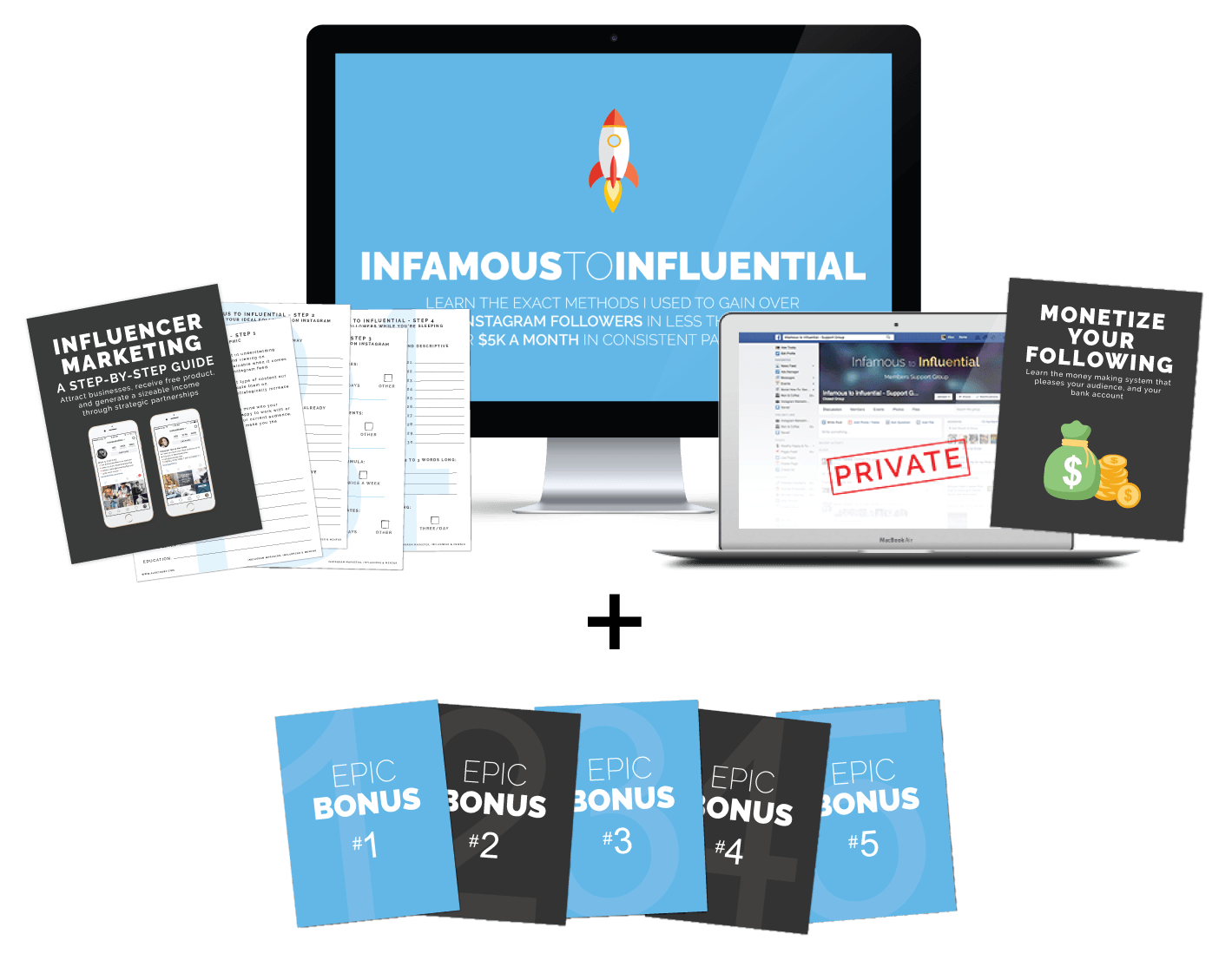 Are you obsessed with Instagram?
Would you love to make a living out of it?
Infamous To Influential is a step-by-step online course created by successful social media influencer and online entrepreneur, Alex Tooby.
Inside you'll learn the exact methods Alex used to gain over 350K Instagram followers in less than a year and over $5K per month in passive income!
If you have any kind of online business, whether that's selling physical products, digital products, services, or even advertising on your blog, Instagram has the power to lead you to immense business growth.
Not only was Alex able to grow a massive community of engaged followers, she also expanded her email list to over 8,500 subscribers in less than a year using Instagram…
This lead to a consistent monthly income of at least $5K per month (sometimes $10K!) through her online eCommerce store.
Since successfully growing her Instagram account to what it is now, Alex has been able to quit her 9-5 job, spend more time with her family and friends, travel the world, participate in interviews for major magazines like Cosmopolitan, receive free products, attend high-end events and live the life she's always dreamed of!
Sound like your kind of travel job? Uh… hell yeah!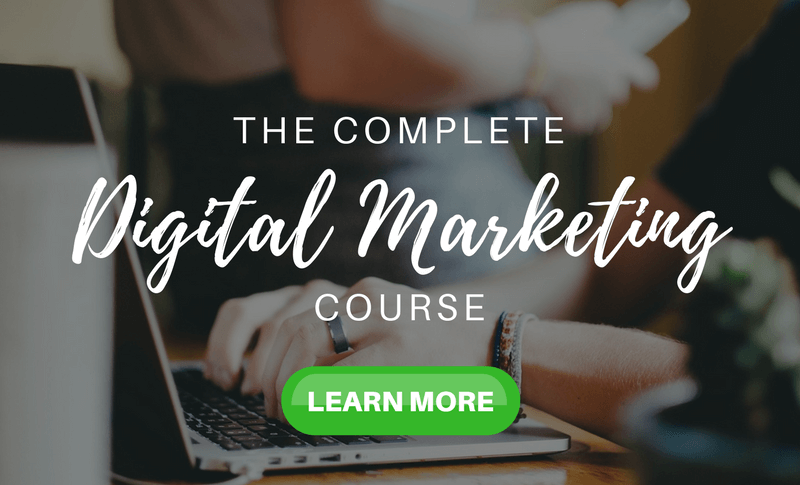 Taught by Daragh Walsh and Rob Percival, founders of some of the best selling marketing and coding courses on Udemy, The Complete Digital Marketing Course 2017 is your go-to guide for all things online marketing.
Again, not only are online marketing skills crucial for the success of your own business, but having them up your sleeve will also help you to secure higher paid remote and freelance work.
When you enroll in this top-selling Udemy course, you're going to learn how to become a digital marketing expert by doing. And the awesome thing about it is that you don't need any prior marketing knowledge!
Inside you'll have access to all the training you need to take a business from idea, to real life website with traffic pouring in from 6 major marketing channels.
And as I said earlier, the strategies you'll learn can be used to grow any kind of business, whether it's local or online.
Complete with 12 courses in 1 you'll come away with expert knowledge in marketing fundamentals, WordPress, email marketing, copywriting, SEO, social media marketing, Google analytics, PPC advertising and much more.
By the end you'll have the knowledge, skills and experience to pursue bigger paydays, make informed, revenue boosting decisions, follow a proven formula to grow any business online from scratch and confidently act on your ideas.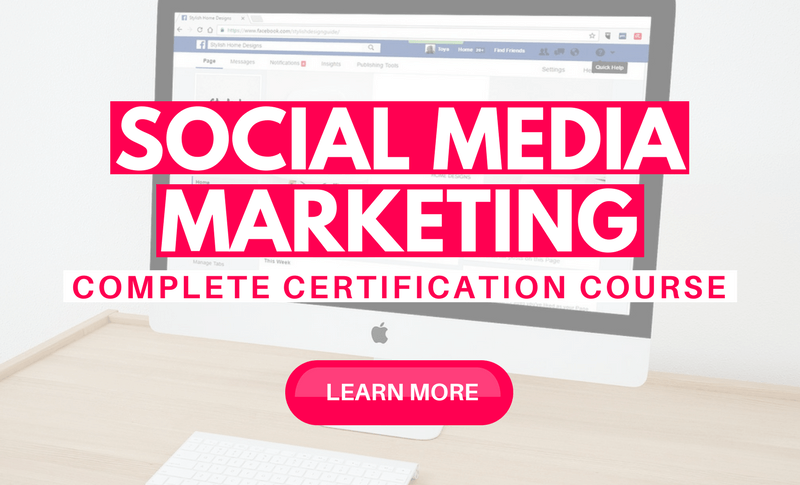 Do you spend a lot of time on social media? Do you love the idea of community and connecting with people around the world?
Then why not make a career out of it?
As a social media expert you can work as a remote employee, freelance social media manager, social media consultant, or even use your expertise to grow your own business using the power of social media marketing.
Udemy's best-selling Social Media Marketing Complete Certification Course is a comprehensive online course for beginner through to advanced social media marketers.
It will teach you everything from Twitter and Facebook to blogging, social media automation, Google+ and content marketing.
By the end of the 14 module program, you'll be able to: build a social media strategy; understand the foundations of Youtube, Facebook, Google+, Twitter, Instagram and blogging; use advanced features on the most popular social networks; use social media not just for marketing, but for customer service & PR; understand the fundamentals of content marketing, and so much more.
Not only that, you'll receive a FREE 'Certificate of Social Media Marketing' SO ME Academy badge for your website, as well as a SO ME Academy LinkedIn certification link and a Udemy certificate of completion.
∼ ECOMMERCE & DROPSHIPPING ∼
Have you ever dreamed of running your own shop but you love traveling too much to commit to a physical brick and mortar business?
Well, shopping isn't limited to the mall anymore!
If you want to get your very own shop up and running, don't trap yourself. Do it online and you can take it around the world with you!
Now you may be thinking, how does one run a shop online and travel at the same time?Where will all the products be stored?
That's where dropshipping comes in.
You don't actually have to create or stock the products… You can simply act as the shop front while all the packaging and shipping get's done by the companies you source from.
These days it's easier than ever to set up your own dropshipping store through a platform like Shopify, which is exactly what we use for our online store, SHOP STORYV.
We love using Shopify combined with an app called Oberlo because together they provide all the tools and 'fill in the blank' templates you need to start selling and earning an income online from day one.
To start your online dropshipping business, I recommend taking the following course…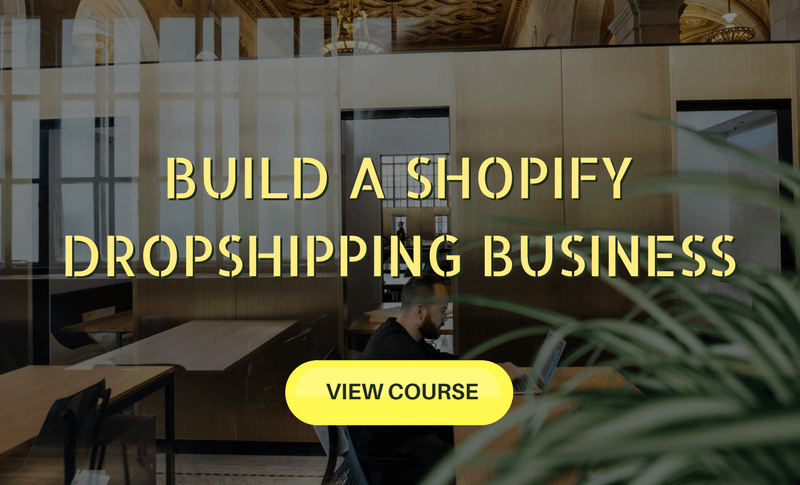 Adam Reed is a 6-figure eCommerce entrepreneur who created the bestselling Udemy course, Build A Shopify Dropshipping Business From Scratch, to help you start your own business from anywhere.
With 7 Years of eCommerce experience under his belt, Adam started off on eBay with absolutely no money to invest. In 8 weeks he turned over £8,000 (approx. $10,350 USD) without any of his own inventory.
Then in September 2016 he launched a brand new Shopify store. Within 3 weeks he had already turned over more than £1,000 (approx. $1,300 USD) in a single day. Less than 4 weeks in to 2017, this website hit 6 figures in gross sales.
In this complete step-by-step online video course you're going to learn exactly how to build your own eCommerce dropshipping business from the ground up…
Things like: how to build a Shopify store, how to optimise your Shopify store for conversions, how to write and send eCommerce email marketing campaigns, how to create targeted Facebook ad campaigns, how to use automated systems to carry out repetitive tasks and much more.
By the end of the course you'll have all the guidance, information and knowledge you need to set up and run a highly optimised online store without investing a dime on inventory…
∼ PHOTOGRAPHY∼
When we think of amazing jobs that allow us to travel the world, one of the first that usually comes to mind is travel photography.
But isn't that 'job' only for the top professionals?
Not necessarily.
Admittedly, photography can be tough to break into no matter where you are but with the right help and guidance, you could be well on your way to having your incredible photos featured in the National Geographic magazine.
If you're savvy on the camera and you know how to really give a destination justice through your lens, then you should absolutely consider selling your photographs while you travel.
Alternatively, you can use your photography skills to work with brands and tourism boards on their digital marketing campaigns. This often means compensated travel and/or a healthy paycheck.
To learn and implement the ins and outs of travel photography I highly recommend the following course…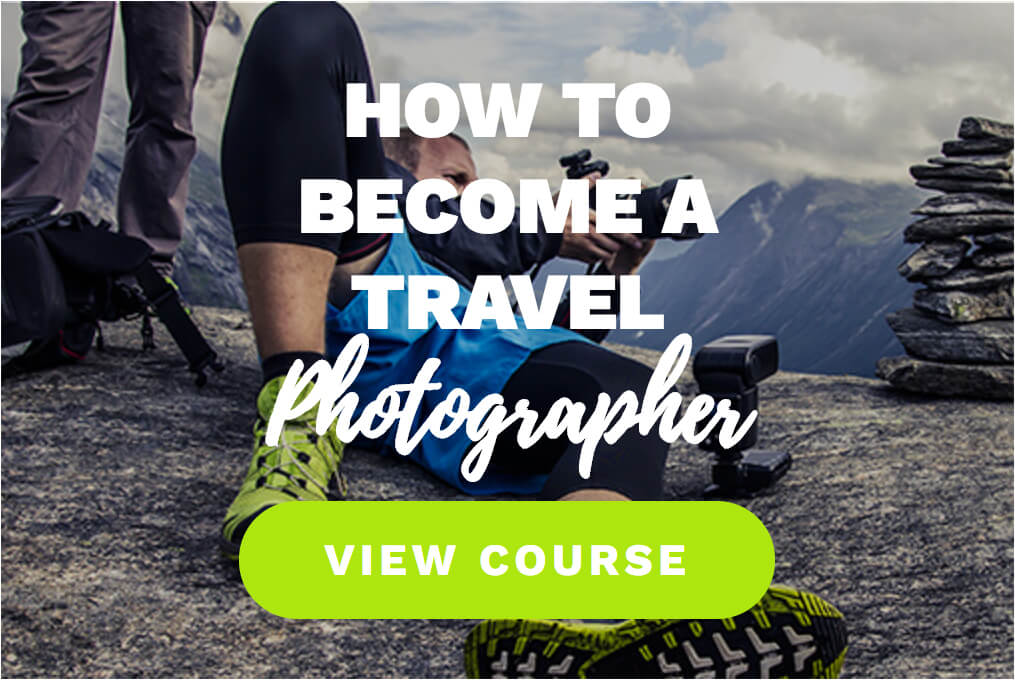 Do you dream of photographing your amazing travel experiences and earning a living from it as you go… but something's simply stopping you?
What's holding you back? Lack of skill? Knowledge? Confidence?
Well, what if I told you that there's a way you can learn everything to know about taking incredible photos, editing them with professional software and then selling them to earn a living as a freelance photographer?
Would you feel confident in chasing after your dream then?
If that's a big yes, say hello to Nomadic Matt's highly acclaimed Superstar Blogging course, How To Become A Travel Photographer.
Taught by world-class professional travel photographer, Laurence Norah, who has had his work featured on USA Today, The Times, Buzzfeed, National Geographic the BBC and more, you'll be learning from a real expert who practices what he preaches.
Laurence says, "Taking beautiful photos and being able to feel that about your photos isn't as hard as you think. It doesn't require buying expensive equipment, fancy studios, or high-tech editing software. All you need is dedication and some simple concepts to you improve your photography right away."
Throughout this comprehensive step-by-step online training program, you'll learn the essentials of photography, advanced photo techniques, editing, and how to actually make an income from photography.
By the end of the course you'll have the confidence to go out into the world as a freelance travel photographer and earn a living doing what you love!
∼ FILMMAKING ∼
Do you picture yourself traveling to all corners of the earth, capturing every inch of its' beauty on film and sharing it with the world?
Sounds like the dream job, right?
Fortunately, travel videography is in high demand right now, with brands and tourism boards rapidly moving towards video for their marketing campaigns.
So where can you fit into this?
Well, much like blogging and photography, there are a variety of ways you can go about earning an income from travel filmmaking…
One of the most popular ways is by working directly with brands and destination management boards to create video content for their online marketing efforts..
Another way is by shooting the footage and then selling it to other media channels or stock video sites…
And then there's platforms like Youtube, Vimeo and Facebook, where you can create your own videos, upload them and earn an income from advertising and sponsorships.
Whichever way you want to go, I would highly recommend taking the following course…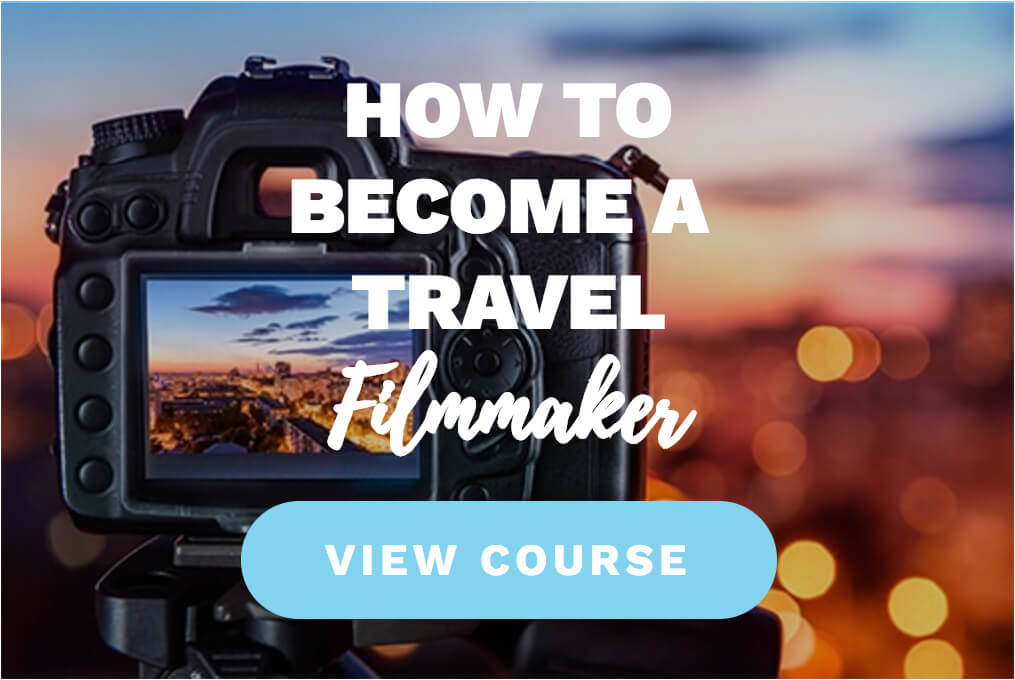 If you want to become an expert travel filmmaker and get paid to travel the world creating video content, now is the time to kickstart your career!
The future of the travel industry lays in the hands of video content creators. Video is such a powerful storytelling medium and way to connect people with the world.
You see, people love to see and experience new places, especially through video because it feels so real. It's why the Travel Channel is so successful. And it is why travel videos are so popular on the internet.
In yet another highly acclaimed Superstar Blogging course by Nomadic Matt, he has partnered with 2 of the biggest travel Youtubers in the world to create How To Become A Travel Filmmaker, an in-depth online course which will teach you how to make videos, succeed at YouTube and monetise your passion.
Your teachers, Nadine Sykora from Hey Nadine, and Kristen Sarah from Hopscotch the Globe, have both been making videos for over 10 years and have a combined 400,000 Youtube subscribers on their travel channels…
Through video tutorials, step-by-step guides, photo and video examples, and at-home exercises, this course will give you a complete understanding of how to succeed with video online – no newbie mistakes or fumbling around in the dark!
By the end of the training program you'll feel total confidence in being on camera, making professional travel videos and growing your online presence to earn a living from your content…
∼ START A HOSTEL ∼
Love the idea of living in a foreign place or staying connected to the travel community whilst also having some sort of home base?
Then running your own hostel could offer the perfect balance for you.
Running a hostel means that you still get to live abroad and enjoy all the things people love about traveling, such as experiencing new sites, cultures, people, food, languages and customs…
But you don't get burnt out like most backpackers and long term travelers do.
You can chill out at home, meet people from all over the world and still continue to feel a part of the travel community without having to be on the go all the time.
And guess what? You can still travel regularly if you want – just hire staff you trust to look after the place while you're away.
Alternatively, if it's your own home town you feel a connection to or you don't want to be far away from your friends and family all the time, you can simply start a hostel there…
It'll at least give you the opportunity to meet new people from all over the world and remain in touch with your traveling spirit!
If running a hostel sounds like your kind of travel job, then I highly suggest enrolling in the following course…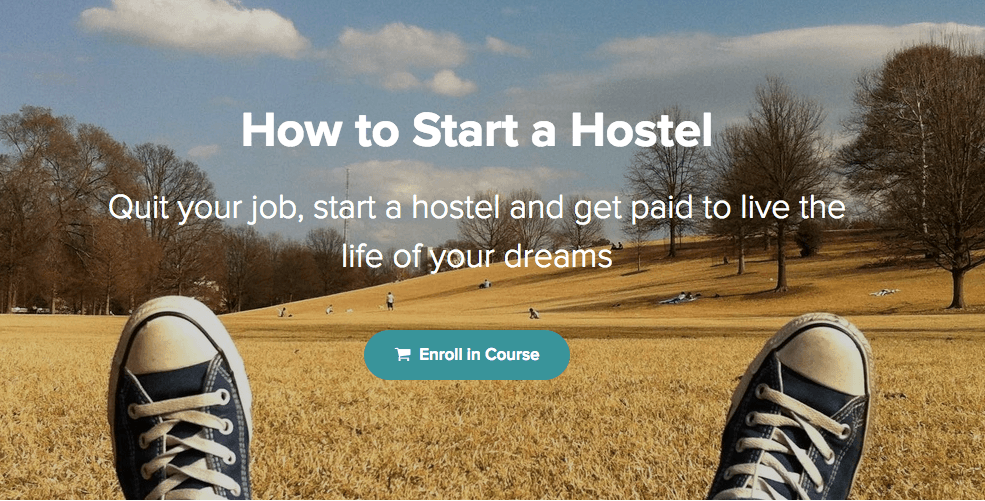 Have you been trying to figure out how to run your own hostel but feel as though there's not enough practical information out there get started?
After scouring the web for information and advice, we felt like that too, until we found Jason Noronha's A-Z online course which teaches the exact process to successfully start your own hostel.
5 years ago, Jason and his team had just one simple thing – a dream.
Now they are operating 5 backpacker hostels, 3 coffee shops and a bar, employing over 50 people, generating a six-figure income and hosting around 20,000 people per year…
How's that for entrepreneurship?
How To Start A Hostel is a step-by-step online course for people who are serious about starting and running a profitable hostel…
Learn the exact process Jason and his team took to successfully launch and run 5 thriving backpacker hostels in the space of 5 years.
You'll get everything from practical lessons, business templates and a fill-in-the-blank style methodology to community support, software solutions and money saving strategies.
Not only that, by the end of the course you'll come away knowing a lot more than just 'how to look after a hostel'…
You'll understand the principles of finance, technology, design, HR and many other aspects of the hostel business, all of which are universally applicable to all hostels (and most other business types) regardless of location.
∼ CRUISE SHIPS ∼
Could you imagine yourself sailing the world, stopping off at incredible tropical islands along the way and doing this as a job?
You may be thinking, isn't that only for the rich and famous?
Well no, not at all!
Cruise ships are huge floating productions that require lots and lots of people in order to make sure everything runs smoothly.
The staff needed for a cruise is totally diverse, which means you'll find jobs in broadcast, serving, health, cleaning, childcare, customer service, food, and so much more.
Want to know exactly how you can get started? Then I highly recommend the following training…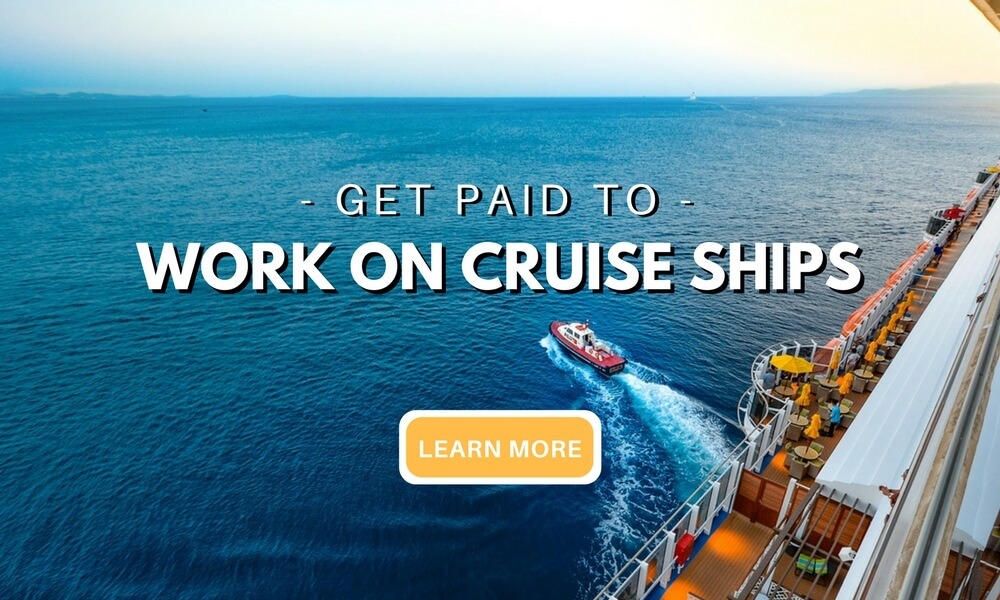 Derek Baron, founder of one of the world's top travel blogs, Wandering Earl, spent over 4 years traveling the world on cruise ships as a tour manager… And getting paid to do it.
As a Tour Manager, Derek was responsible for the shore excursions the cruise ships offered guests in the various ports of call.
He dealt with hundreds of local tour operators all over the world and ultimately controlled the flow of money that ended up in their pockets, so he was treated very well (we're talking swimming with the dolphins in the Caribbean, riding a helicopter over an active volcano in Hawaii or sailing to a secluded Greek island whenever he wanted).
After having signed numerous 6-month contracts over a 4 year period, Derek knows the absolute ins and outs of working on cruise ships…
From finding the best cruise lines, job positions and salaries, to writing a killer resume, acing your interviews and securing the travel job you dream of…
And he's teaching it all in this 175 page step-by-step guide.
Get Paid To Work On A Cruise Ship provides straight-to-the-point material so you won't have to waste hours and days of your time on useless research.
You'll have everything you need to apply for every position with every major cruise line and to have the absolute best chance possible of getting hired.
What's Next?
So now do you feel more confident in knowing that there are, in fact, many ways to earn an income while you travel and even more ways to learn the skills you need for the travel job you dream of?
By the way, we haven't even covered a quarter of the actual travel jobs available to you right now. We're saving those for a huge surprise post coming very soon which I think you're going to LOVE (teaser – there's 101 of them!).
Join us behind the scenes to be the first to know when this post goes live and I'll send you our eBook, 12 Steps To Full Time Travel, free of charge. 🙂
So now I want to know, are you going to place your future into the palms of your hands and take the next step towards achieving your travel dreams?
Are you going to take action and invest in yourself – your education – to make this goal 100% attainable?
Because unfortunately, no-one gets far by sitting on the fence.
If you know what you want to do and you're just a simple online course away from making it happen, don't pass up on the opportunity because it may never come around again.
I wish you all the best on your journey towards gaining the vital skills you need to make your travel dreams become a reality!
Let me know in the comments section… What kinds of travel jobs are you interested in? What are your plans to secure one of these travel jobs? Which travel job courses would you take and why? Leave your thoughts below!
Want to enrol in any of these amazing travel job courses? Save one of these on Pinterest for quick reference >>