A country known best for its efficiency, Germany has embraced modern life and has become a powerhouse of the modern future. Its cultural and historical significance to the world, and stunning sights and scenery, has made Germany one of the most prominent European countries to visit.
Traveling to Germany will surely be a blast for anyone. However, just like any other trip, there is a need to learn more about the destination and prepare for your trip.
Read on and learn more about what you need to know before traveling to Germany. Check out this guide to make your trip more fun and enjoyable!
Quick Facts to Know
Best Time to Visit
What to Bring
Visiting the German Cities
Seeing the Sites
Tasting the German Cuisine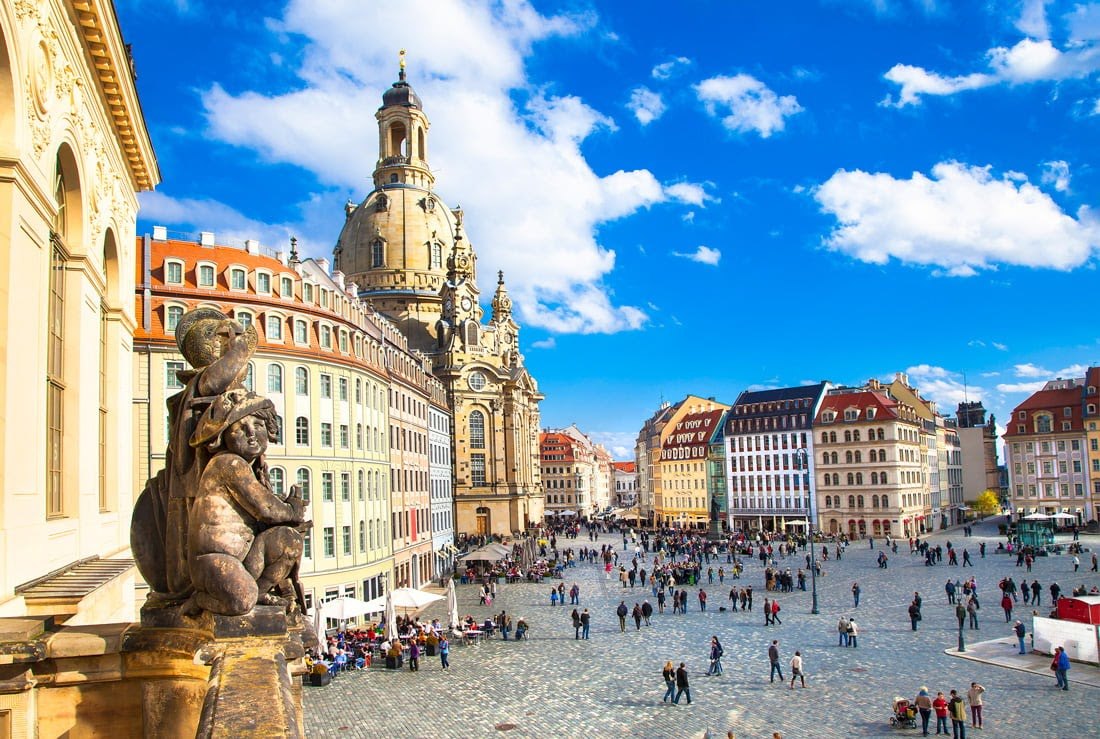 Quick Facts to Know
Some essential information that you need to be aware of before traveling to Germany includes knowing its currency, language, and transportation, among many others.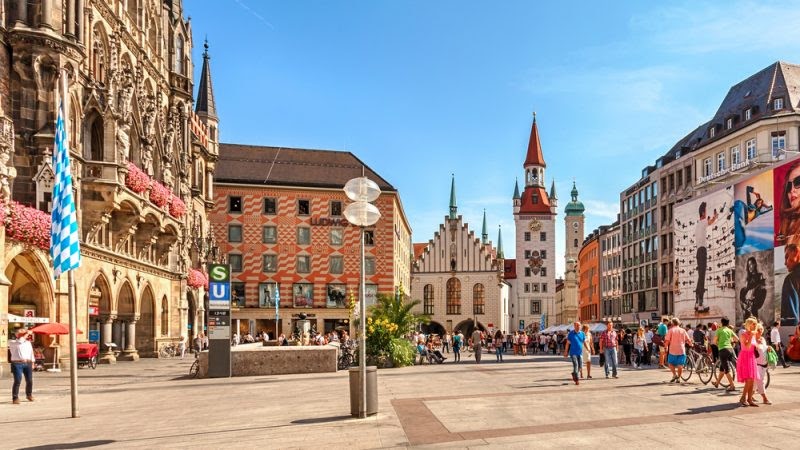 First, the country's official currency is the Euro. When it comes to visas, nationals from the European Union can freely travel in Germany, while citizens of America, Australia, Canada, and New Zealand can stay visa-free for up to 90 days.
In terms of safety and peacefulness, Germany is a relatively safer country than the UK or France.
Typically there are low risks of petty theft and almost no natural disasters such as floods, earthquakes, or strong typhoons. While terror threats remain high, attacks are rare with few casualties.
Communicating in the Land of the German Language
The country's official language is German. A tourist who makes an effort to speak the language will gain appreciation and respect from the locals.
Although many locals will speak a little English, especially in major tourist areas and cities, you must remember that you cannot rely on this for communication.
Best Time to Visit
While you can visit Germany all year round, you must be aware of the peak and off-peak seasons to make the most out of your trip, especially if you are traveling on a budget. The best time to visit Germany is from April through November.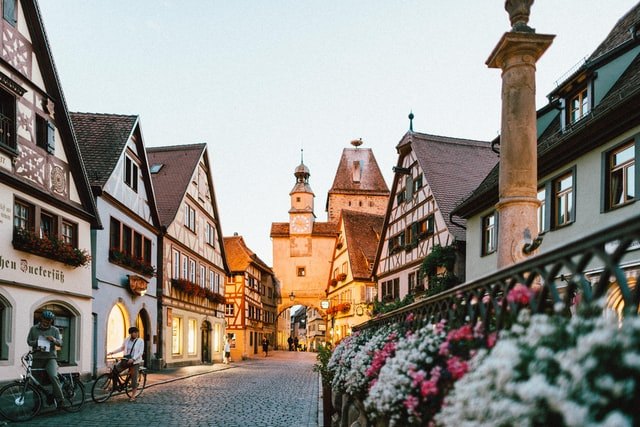 To further break down this season, visit during the "mid season" which runs from April to June and September to October, where you can take advantage of the sunny weather, lower prices, and fewer crowds.
The high season is from July to August and is the best time to visit if you love festivals, food, and wine.
You may also opt to visit during the low season, from November through March. This season is perfect for skiing, and enjoying theatre shows, opera, and concerts.
Getting Around the Cities
Tourists need not worry about transportation as the Germans have built an extremely organized public transportation system which makes commuting a pleasant experience.
Majority of the country can be reached via train or bus, but if you prefer to take control of your time, you can rent a car at a very cheap price.
What to Bring During Your Travel
Germany can have unpredictable weather, so it is best to pack clothing that will suit all conditions. It could rain for a few days even during summer and will especially get cold if you are hiking in the mountains. Bring multiple layers of clothes to help keep warm no matter the conditions.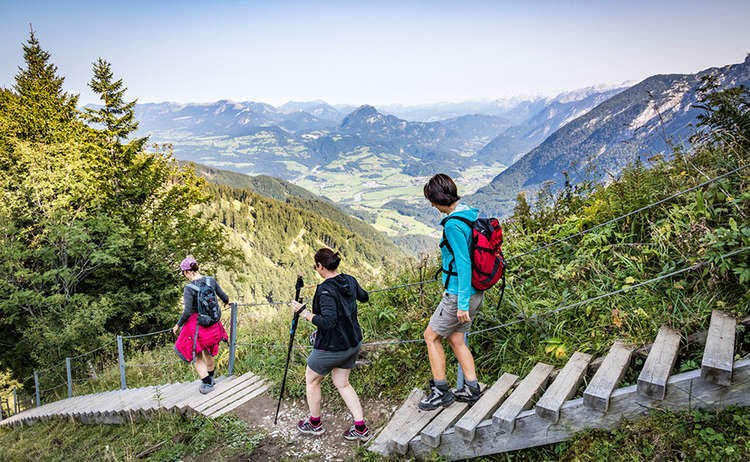 Depending on the type of traveler that you are, you can either choose to bring rolling luggage or a backpack with you. If you are venturing to multiple destinations, it is best to bring a backpack to avoid the challenge of wheeling a suitcase on the cobbled streets of Germany.
Bring a trusty raincoat or rain jacket, a collapsible water bottle, an umbrella, and a sturdy pair of walking shoes that will last you days of walking around. If you are in Germany, you will probably join at least one walking tour, so be sure to bring comfortable walking shoes.
Germans are very simple when it comes to their clothing, so do not feel pressured to bring fancy or extravagant clothes to fit in. You are free to bring whatever suits your style and fashion. Germany is not a traditionally conservative country, so anyone can wear whatever they please.
What Not to Bring
Like any country, Germany has its own laws and regulations on items that can enter their country. To avoid trouble with border security or customs control, be sure to present a doctor's certificate if you are bringing medication. Fireworks are prohibited in Germany and cannot be imported.
Be careful of bringing (and leaving with) counterfeit goods as these will most likely be seized by security. Be mindful of the media and publications that you have on you as these can also be prohibited, especially when it is deemed to threaten public order and morality among citizens.
Other things that are prohibited or will require special authorization are instruments of torture, rough diamonds, dog breeds that are classified as dangerous, cultural assets such as high-value art and paintings, and weapons and ammunition.
Visiting the German Cities
German cities are some of the best destinations within the country, with Berlin and Munich topping the list. However, there is more to Germany than the two largest cities.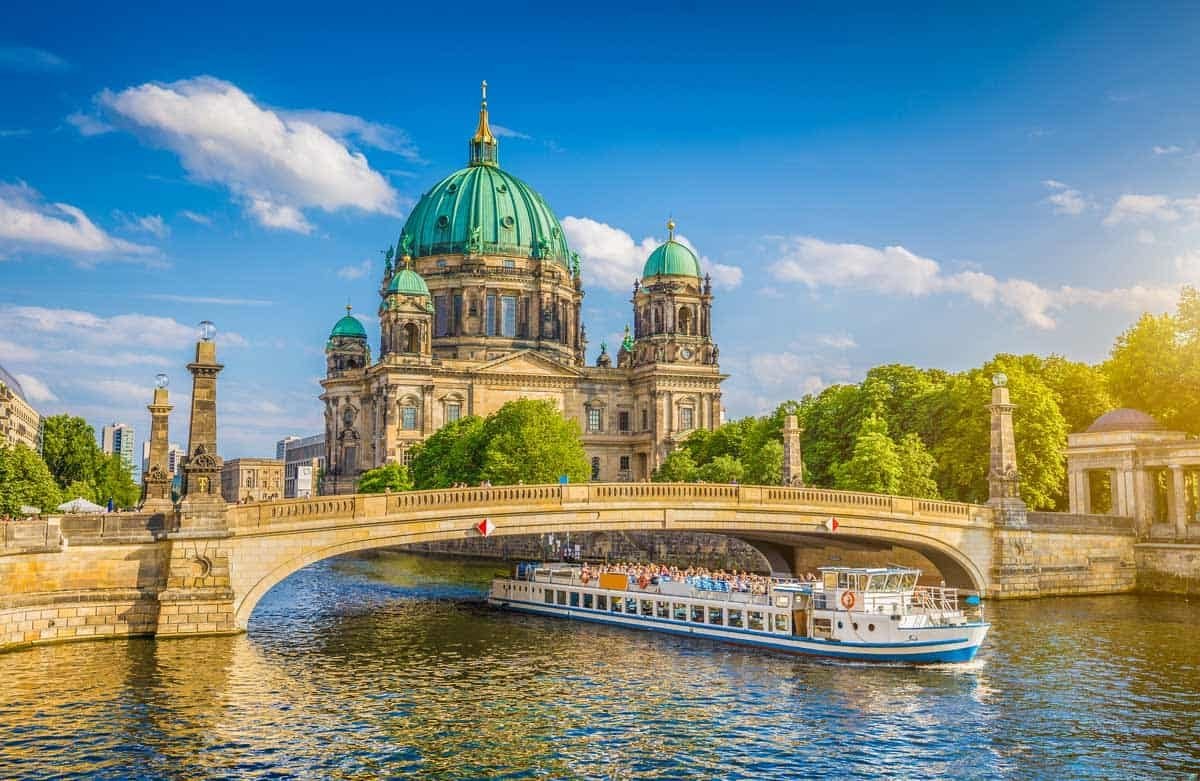 Tourists can also enjoy the city of Frankfurt, the financial capital, and be impressed with the city's dynamism and modern setting.
Bonn is another great city to explore. Aside from being the former West German capital, the city is also home to picturesque sights and excellent museums that will surely be a hit to all history enthusiasts.
Other smaller cities and towns also boast attractions that are travel worthy for tourists, such as the cathedral cities of Regensburg and Bamberg. The spa towns of Baden-Baden, Bad Homburg, and Wiesbaden are perfect for a day of relaxation and retreat from the busy city life.
The Oktoberfest in Munich
One of the world's biggest beer festivals, known globally as Oktoberfest is held in the city of Munich from late September to early October.
This period consists of 16 to 18 days of festivities and nonstop consumption of beer from the countries oldest breweries.
Over 6 million people from all around the world gather in the city of Munich and celebrate this festival.
Seeing the Sites
The Black Forest is another great place to visit while in Germany. Bordering France, the Black Forest is a mountainous region in Southwest Germany known for its dense, lush forest and quaint villages that look as if they were plucked straight from a fairytale.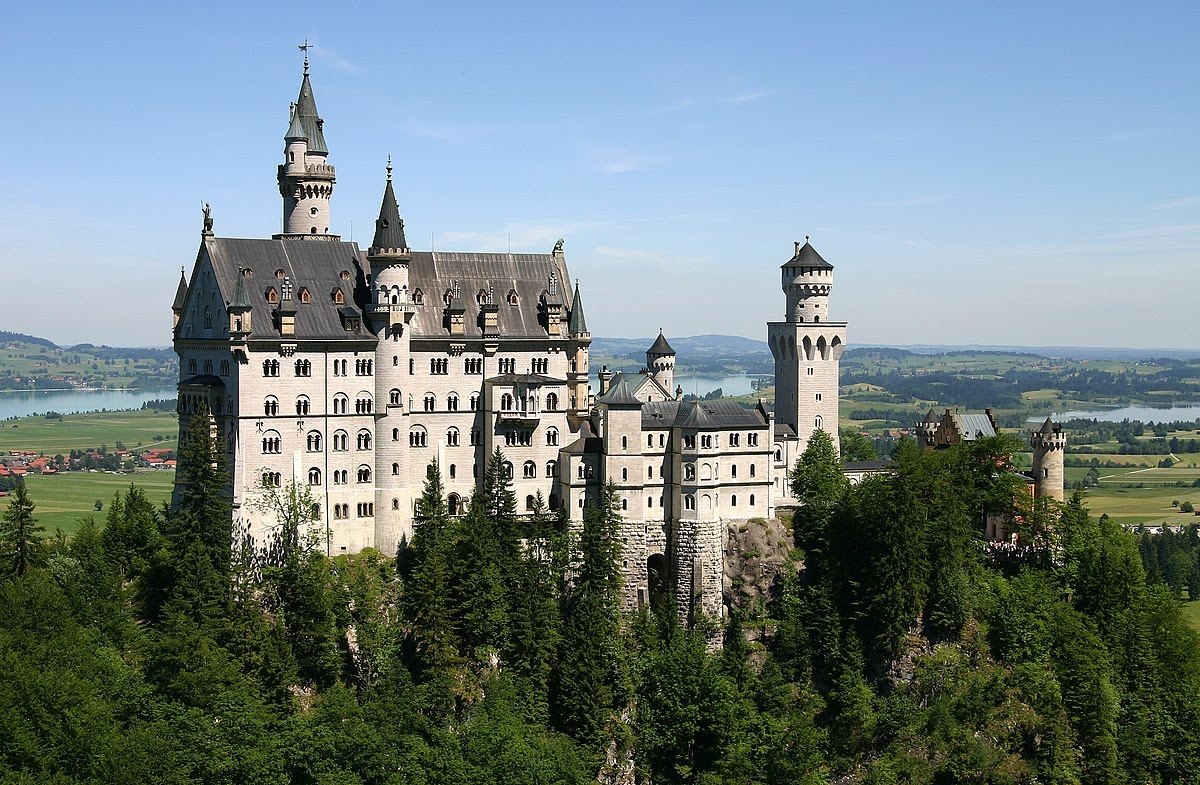 Tourists can hike, explore vineyards, and marvel at the gothic buildings while taking in the enchanting landscape.
The Neuschwanstein Castle is a sight to behold – who wouldn't want to lay their eyes on the castle which inspired the famous Disney Castle?
The Neuschwanstein Castle sits atop a rugged cliff, offering a panoramic view of the landscape and scenery that surrounds it. This castle is one of the most visited castles in Europe for its charm and beauty!
Cologne Cathedral and Miniatur Wunderland
The towering Kölner Dom, known internationally as the Cologne Cathedral, is Cologne's most impressive structure.
Built in the Middle Ages, the cathedral is one of the largest cathedrals in the whole of Europe and is considered a magnificent piece of architecture.
The Miniatur Wunderland is another great tourist attraction. The world's largest model railway, it boasts over 12,000 meters of track and incorporates 890 trains, 200,000 human figures, and 300,000 lights!
Tasting the German Cuisine
One thing that you must not forget to try when visiting Germany is its cuisine! Indulge yourself in its delectable cuisine and enjoy what Germany has to offer.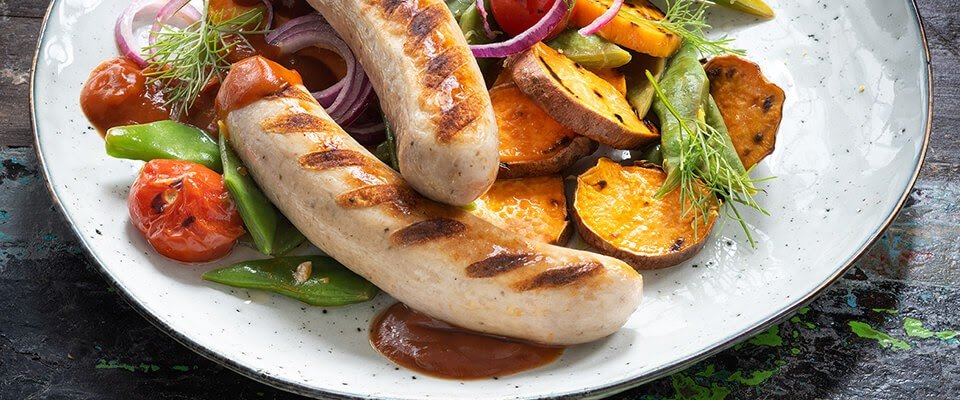 Be sure to grab a plate of the famous German Bratwürst sausage. Try to find one from Nürnberg as that palace makes the best Bratwürst sausage known to mankind!
Another famous and delicious dish to try is a vegetarian dish called spätzle, which is a pasta made of flour, eggs, salt, and water. The dish is usually topped with a heaping serving of cheese and is considered a local delight by Germans and tourists alike.
The Maultaschen is a ravioli dish which is packed with meat, spinach, sauerkraut, or basically anything that you would want to put in there. You can eat them boiled or fried and both ways are equally delicious.
The Famous German Pretzel
The famous German pretzel is a mouthwatering treat for everyone.
This pastry is twisted into a bracelet-like shape and baked perfectly to achieve that brown crust that is both glossy and crispy yet doughy and soft on the inside.
Conclusion
These are just some of the few things that you can do, see, and visit during your trip to the wonderful country of Germany.
Blessed with stunning landscapes, rich history, and diverse people, Germany will be one of those places where you will surely enjoy a trip of a lifetime. Genießen Sie Ihre Reise!