If you're considering where to visit this 2023, check out this list. It contains some of the best places in the world, each offering a different experience. You can enjoy the beach, food, music, scenery, history, and architecture in these places.
Unlock your inner wanderlust and create a travel bucket list for 2023, including these amazing destinations. Check some of the best places to visit from other parts of the world or discover hidden gems near you in this list.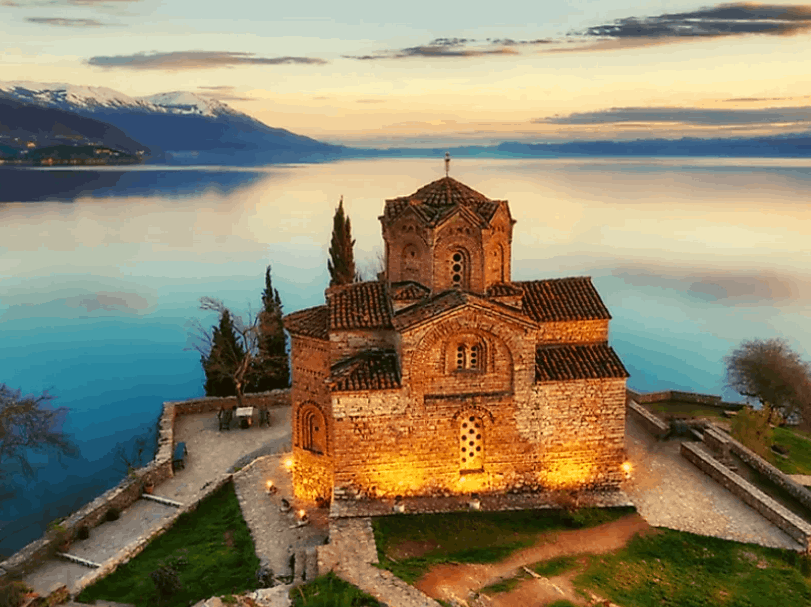 Bhutan
Bhutan is a small Himalayan country that is stuck between China and India. Bhutan has some of the most beautiful scenery and cleanest air you'll ever breathe, as the people there care about protecting the environment. They work hard to keep their country "clean and green."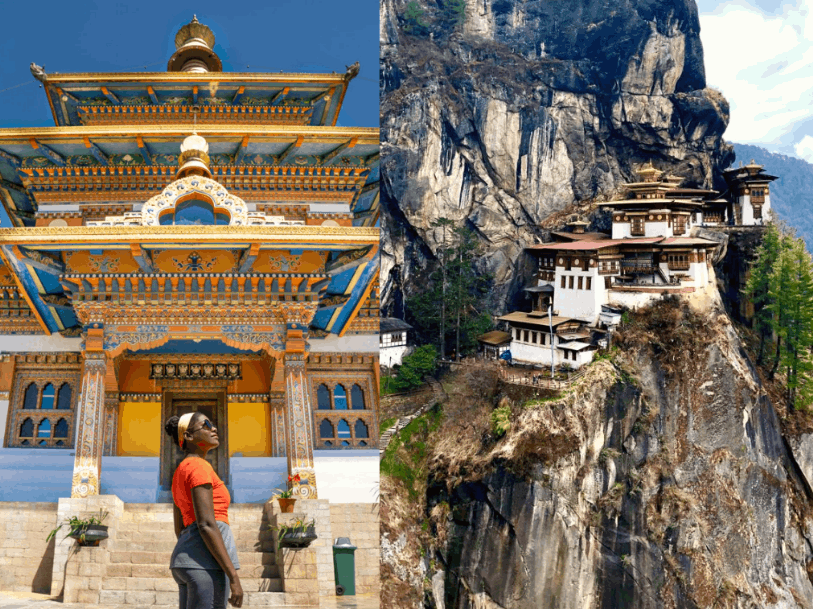 Buddhist monasteries dot the country's dramatic mountains and valleys, making the whole place look like a postcard. Bhutan has a policy for tourists called "High Value, Low Impact." For visitors to enjoy this pristine paradise, the government of Bhutan charges a sustainable development fee of $200 per visitor per day.
In Bhutan, you can see snow leopards, antelope, tigers, black bears, blue sheep, pandas, and other animals in their natural habitats. Not only are the animals and birds here very active, but so is the plant life. Orchids, azaleas, and blue poppies are some plants that grow in Bhutan's second-largest national park, Jigme Dorji National Park.
Detroit, Michigan
Some of the most well-known cities in the world are in the United States. Detroit isn't as well-known as New York or Los Angeles, but it deserves to be. Detroit is one of the best-kept secrets in the country.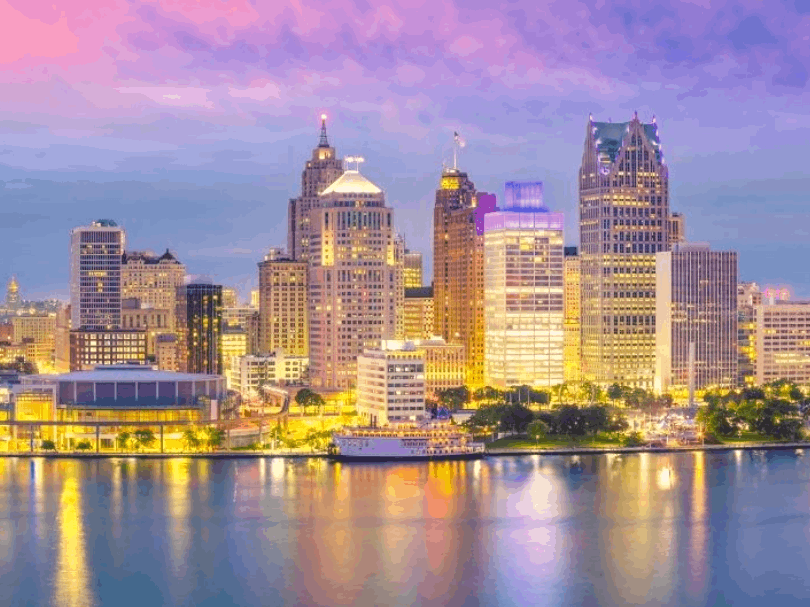 Some of the best things about the city are its old buildings, Motown music, thriving sports scene, art scene, and wide range of restaurants, craft breweries, and cocktail bars. Canada is just across the beautiful Detroit River, so make the most of your trip and see both countries.
Back in the day, Hudson's was the biggest Woodward Avenue store, full of small shops and stores. In the past few years, Woodward Avenue has been completely changed to look like the shopping district it used to be. Big-name stores have recently opened along the famous corridor, attracting shoppers.
Île Sainte-Marie, Madagascar
Île Sainte-Marie, Madagascar offers wild nature, a rocky coastline, and many different things to do. You decide how you want to spend your time at this location, which can be either exciting or relaxing.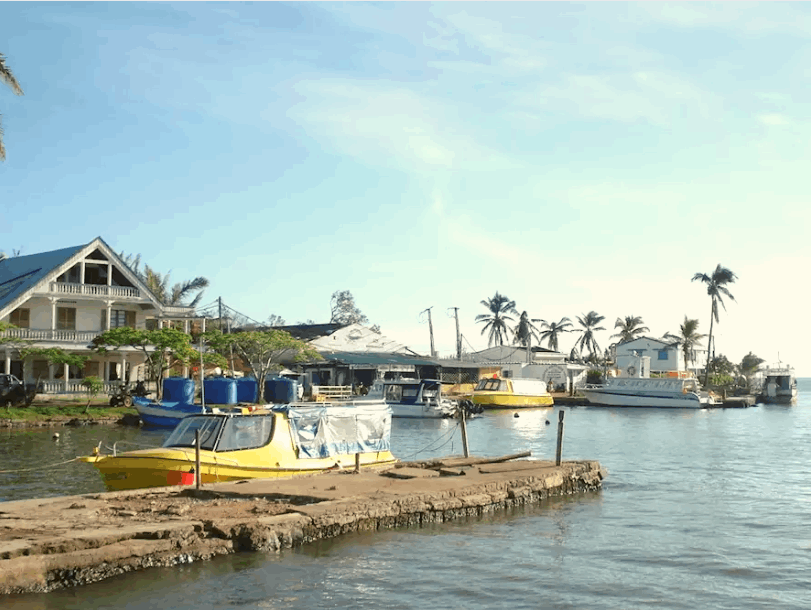 Here, you can go hiking, rock climbing, and mountain biking, explore national parks, and find some of the best beaches in the world. Île Sainte-Marie is well-known for the humpback whales migrating through the area yearly. From July to September, you can see humpback whales in the strait between the island and the mainland.
The big island off of Madagascar's east coast is a great place to go on vacation. Imagine a tropical paradise with thatched-roof bungalows, the blue waters of the Indian Ocean lapping at your feet, warm weather, cocktails in coconuts, and delicious Malagasy food.
Kosovo
Kosovo is one of the most unique places in Europe and may also be one of the cheapest. Even though there aren't many tourists in Kosovo, there are beautiful mountain views, a lively cafe culture, old mosques and churches, exciting food, and more American flags than in the USA.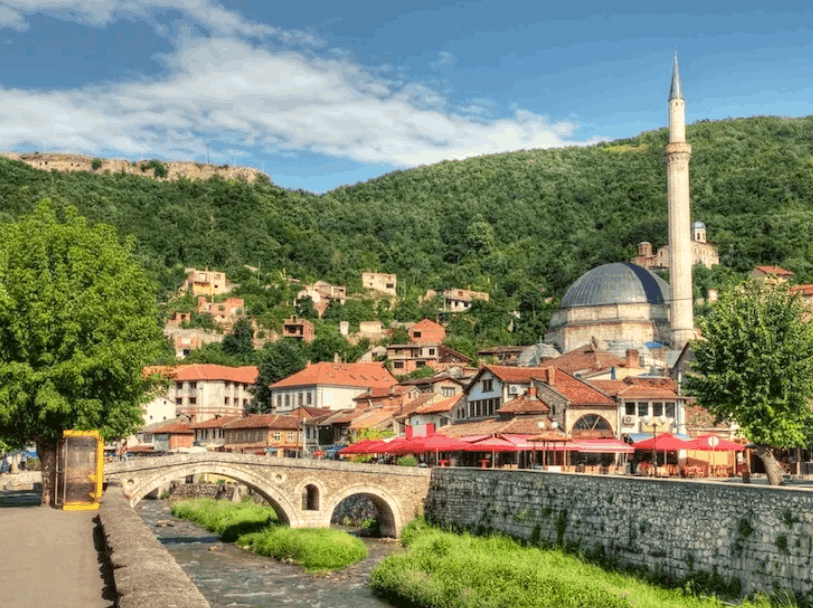 Kosovo has some of the most important monasteries and churches in Central Europe. It is a place where history and religion meet. The Graanica Monastery is one of the world's best examples of late Byzantine architecture. It is just southeast of the capital, Pristina.
If you're brave enough to go to Kosovo, you'll find that it's much safer than you might think. However, you should still be careful in the north. Kosovo is a great place to meet new people and get out of your comfort zone because it has a lot of people who speak English and is eager to talk and help.
Lafayette, Louisiana
Many people want to go to New Orleans, but if you want to avoid crowds, you should go to Lafayette instead. This Southern town is known as the "Happiest City in America" because it has many things to do and see. You'll love the flavors of Louisiana, like boudin, spicy boiled crawfish, gumbo, and étouffée.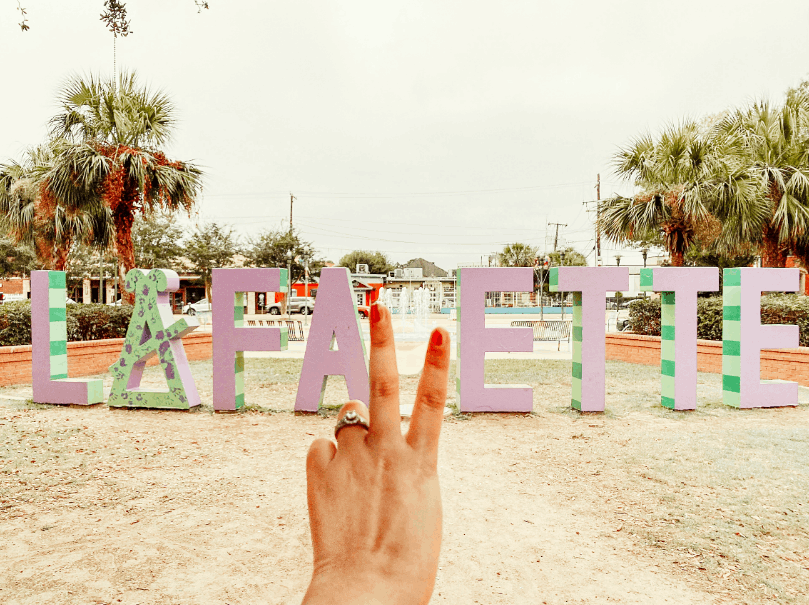 "Let the good times roll" is the state's motto, and the town is proud to live up to it. Local musicians play live Cajun and Zydeco music every night in downtown Lafayette. Food and music festivals go on all year so you can go anytime.
In addition to its rich culture, Lafayette has a lot of interesting natural places and animals to see. In the swamps of southern Louisiana, many wildlife refuges, islands, botanical gardens, bird colonies, and other sites exist.
Lake Ohrid, North Macedonia
Lake Ohrid is one of the few UNESCO World Heritage Sites that meet natural and cultural criteria. Under the calm surface of its water is one of the most biologically diverse lake ecosystems on Earth, as well as artifacts from ancient settlements that date back to at least the 4th century BC.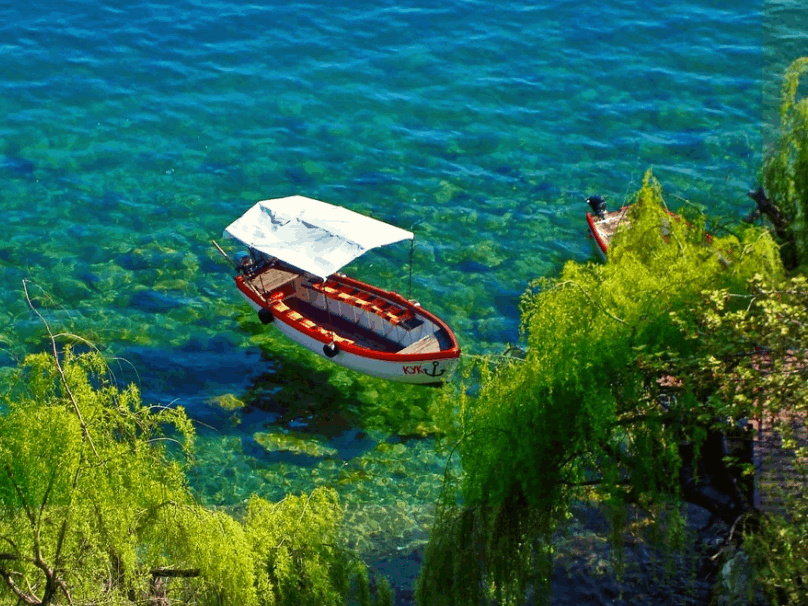 Ohrid is the name of both a lake and a town. Ohrid has been called "the Jerusalem of the Balkans" because it has as many churches as there are days in a year. The town's cobblestone streets and cute boutique hotels have been attracting tourists from all over the Balkans for a long time, but most travelers from outside the region still need to learn about Ohrid.
If you're going for a walk along the water, you can get some delicious grilled hamburgers and cheap street food. You can sit here, watch the sun go down, or have a cold beer with your dinner.
Utila, Honduras
Roatán is a popular place for diving and a cruise port off the coast of Honduras. But to the west is the smaller island of Utila, which has more than 80 fantastic dive sites. Many resorts and dive centers on this island cater to scuba divers and offer all-inclusive, week-long packages.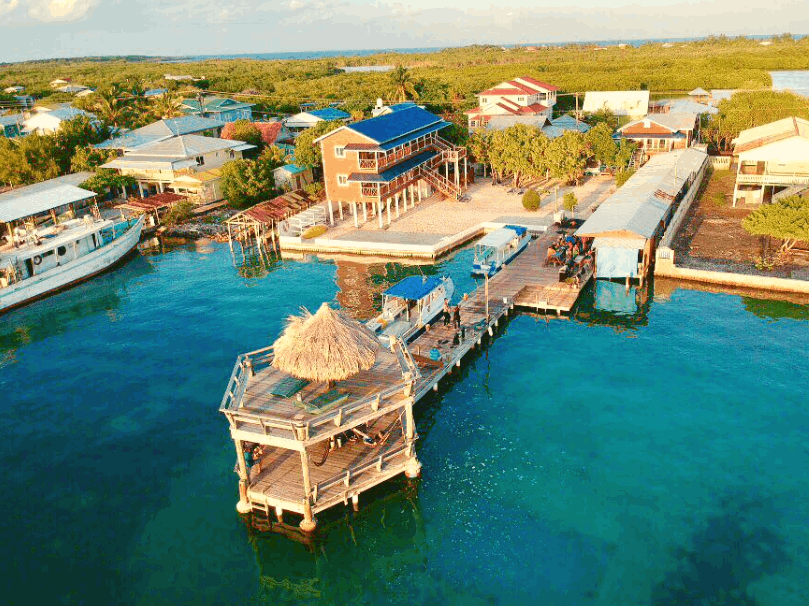 Backpackers and beachgoers will also enjoy this Caribbean getaway. White sands, bars on the water, and colorful sunsets suggest a slow pace. Utila is a cheap place to go scuba diving, so it's a good choice for divers who want to practice their photography or video skills or become a PADI Divemaster or Instructor.
Water temperatures range from 25°C/78°F in the winter to 29°C/84°F in the summer, and visibility is usually between 24 and 45 meters/80 and 150 feet. There are beautiful sea fans, giant sponges, schools of colorful fish, eagle and manta rays, and whale sharks.
Salento, Colombia
The town of Salento in the Andes is halfway between Bogotá and Cali. It is a cute mountain village that inspired the setting of the Disney musical Encanto. Since then, many people have gone to Salento to see the magic that inspired the movie.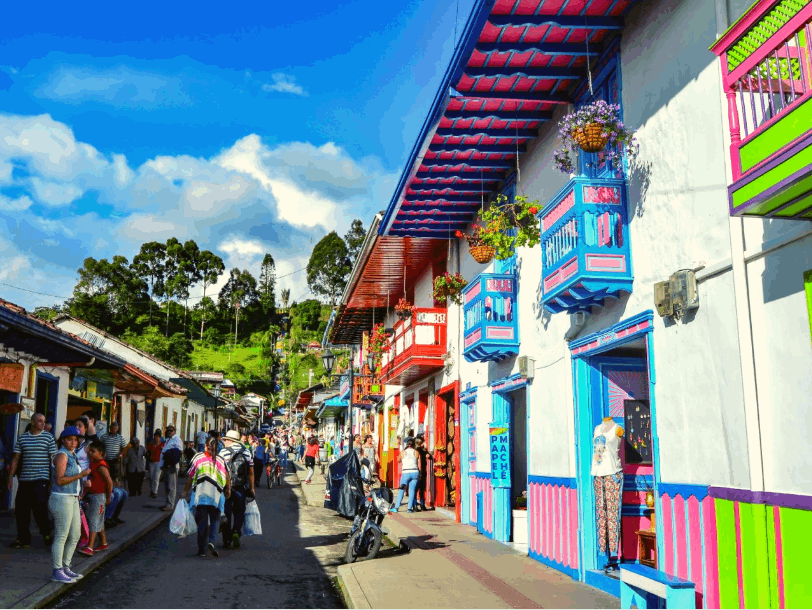 Some of the most productive coffee and chocolate farms in South America are on the hillsides of Salento, and many offer tours you can take part in. Cocora Valley has the world's tallest palm trees, and Los Nevados National Park has snow-covered peaks ready to be climbed.
Calle Real is the most well-known street in Salento, and going there is one of the best things to do. The street is only for people on foot and is lined with two-story white houses with brightly colored doors, windows, and balconies.
Uzbekistan
Uzbekistan is the most beautiful country in Central Asia. Uzbekistan used to be hard to get to because visas were hard to get, and there were few flights. But things have changed recently, and you should put it on your bucket list.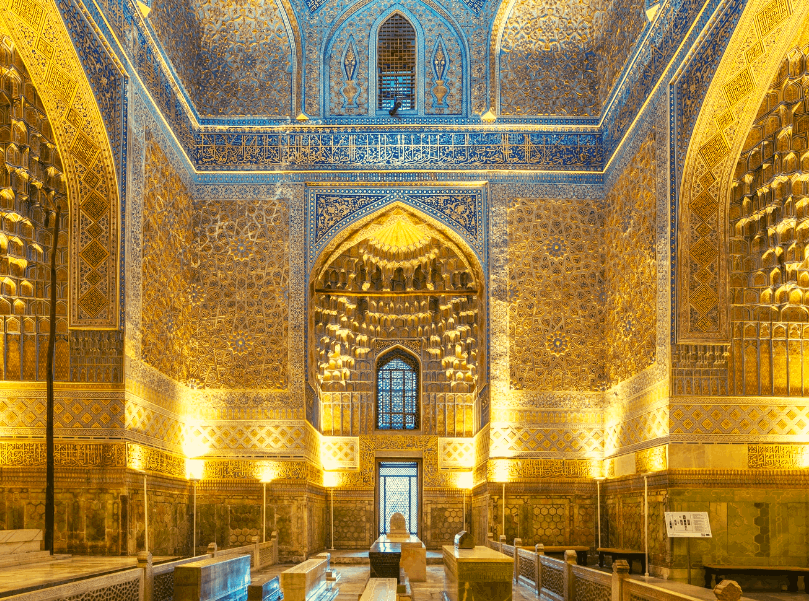 Tashkent, which has Central Asia's first metro and a new high-speed train, is quickly leaving its Soviet past behind as it grows into a bustling city where the old and the new fit together perfectly.
Uzbekistan is just like you imagine it to be, with beautiful mosques, intricately carved minarets, buildings in the Soviet style, and towns that seem to have stopped in time. Many monuments in the Silk Road cities of Samarkand, Khiva, and Bukhara tell stories of bravery, war, destruction, and rebirth.
Vanuatu
Vanuatu has everything you need for a dreamy trip to the wilderness. This South Pacific Ocean paradise has beautiful landscapes, world-class diving, rainforests, volcanoes, captivating beaches, and friendly people. The country has a lot of tropical fruit all year, and its food is also excellent.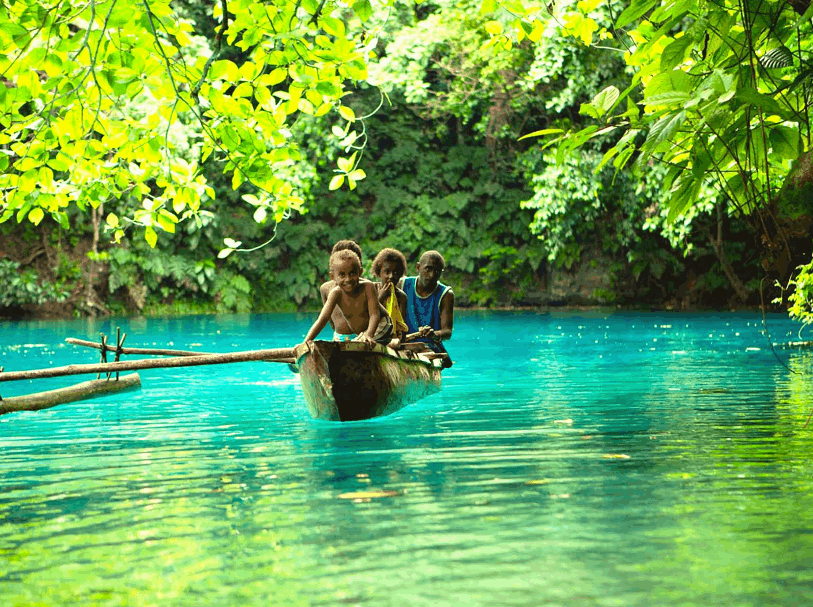 Some of the best fresh food in the South Pacific can be found in Vanuatu. Not only is there a wide range of seafood, but there is also great fresh fruit and vegetables that are all cheap and can be bought at local markets.
Vanuatu is also home to chocolate which has won awards and is made all over the archipelago. From water to fire, fire dancing is a part of traditional island culture. In Port Vila, you can see this magical fire dancing with a modern twist for free.
Conclusion
These are the top most exciting places to see in 2023. While many of them are not the traditional tourist hotspots, you'll have an unforgettable experience visiting any of them this year.