Update! Our ultimate travel job guide - Get Paid To Travel: 101 Amazing Travel Jobs - is now live! If full time travel is your ultimate goal but you're not sure how to make it a reality just yet, don't leave without reading this first!
Are you baffled by how people actually make money blogging or how they are able to travel and earn a living from anywhere in the world... just from publishing content online?
Don't worry, I never used to get it either. In fact, I was really out of touch with the online world.
I used to think, who pays these bloggers? And are all bloggers qualified journalists?
I literally thought that you had to have some kind of special permit or something to start a blog.
A year later I met my partner, Dan, who had been traveling the world for 7 years running an online business based on blogging.
Now, 2 years later, I'm running my very own monetised blog. Who would have thought?
So today I want to answer the question, "how can blogging help you to travel more?"
This will be part of a 'blogging' series we are putting together so you can understand more about how bloggers are able to travel and how you can make money blogging.
The reason why I'm writing these posts is because I know there are many of you out there who have no clue how this whole blogging thing works (like me back in the day)...
Or maybe you do have some idea and are thinking about starting a blog but you don't quite understand how you can use it to make money and travel more.
Before I start, it's important for you to know that for a blog to truly help you travel more, you need to be self-hosted, not blogging on a free platform. To find out more, click here.
So without further ado, let's get on with the first post in the series...
** Before I forget I also recommend checking out these 15 awesome travel job courses that'll teach you the exact skills you need for many kinds of remote jobs you can do from anywhere.
5 Ways Blogging Can Help You To Travel More

1. Create Multiple Income Streams
Did you know that if you start a blog you can use it to create not one, not two but multiple income streams?
We'll be going further into how you can make money blogging in this post but basically, having a blog opens you up to a world of opportunities to make money both online and offline while you travel.
For a start, being online, you have access to a worldwide audience. This means that if you do decide to monetise with products or services, you can literally reach and sell to millions of customers.
The earning potential from running a blog is enough to help you travel more on its own!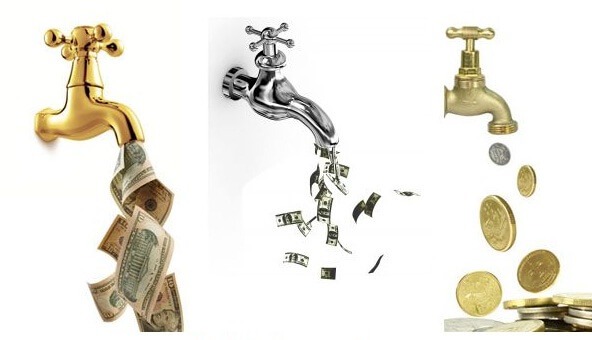 2. Work From Anywhere In The World
One of the biggest benefits of running a monetised blog is that you can literally live, travel and work anywhere you want.
So whether you fancy working from the Swiss alps, a Thai island or a Hawaiian beach, it's all possible when you can earn an income blogging from your laptop.
This kind of lifestyle is called location independence - which basically means that you don't need to rely on a traditional 9-5 job or brick and mortar business to earn a living.
All you need is WiFi and you're set to go!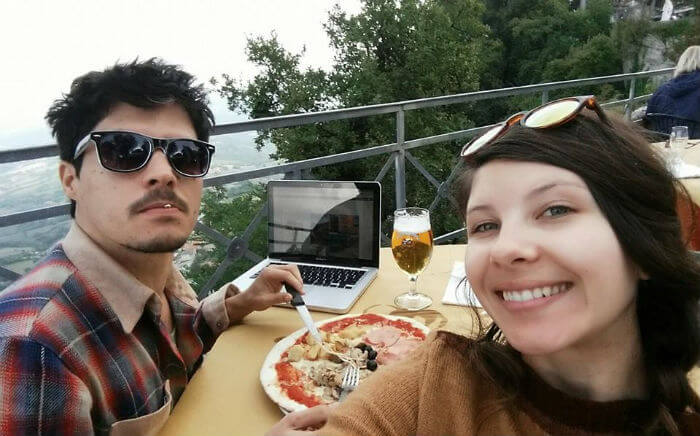 3. Attract Paid Freelance Work While You Travel
Even if you don't consider yourself an entrepreneur in the sense that you'd prefer to work for and be paid by someone else, freelance work would be a great start as it still allows you to work remotely.
That being said, it's still important to run a blog while freelancing in order to attract more clients and freelance work while you travel.
Think of your blog as a portfolio.
If you are a freelance writer, put together a few articles or add links to articles you've written elsewhere to demonstrate your writing skills...
If you are a designer, create a beautiful blog to showcase your web design skills...
If you are a marketing consultant, use the blog to feature previous clients and the projects you've worked on...
Having a self-hosted blog shows that you are professional and serious about the work you do and will help you to gain more long term clients and paid freelance gigs, hence helping you to travel more.
4. Exchange Content For Accommodation, Tours and More
Depending on what you blog about, it is possible to establish blog partnerships with brands, hotels, tours, restaurants, tourism boards and more while you travel.
This can be executed in many ways but a common way bloggers engage in partnerships to travel more is by offering reviews or blog posts in exchange for a spot on a tour, a stay at a hotel, etc.
Then, in these blog posts, they add links back to the companies they've worked with.
Many bloggers spend a lot of time establishing partnerships in order to travel longer and add valuable content to their blogs.
This is just one way you can travel more too!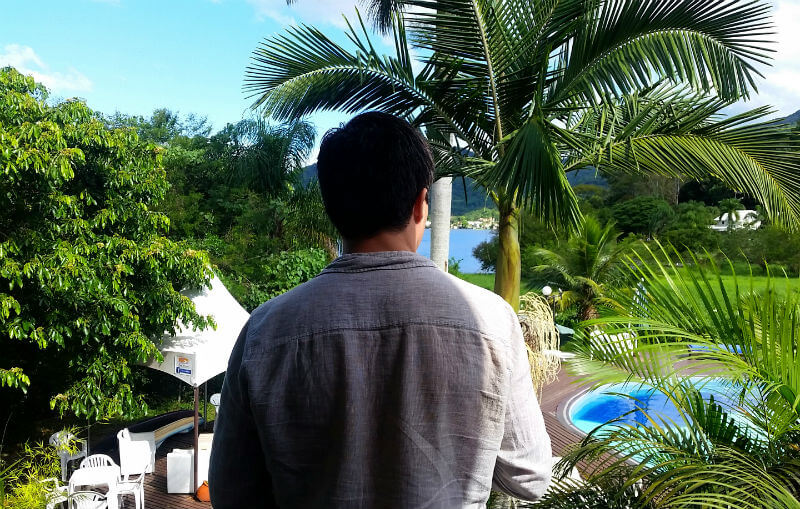 5. Attend Fam/Press Trips And Events
Again, depending on what you blog about, you may be invited to attend comped press trips and events.
Many travel, food and lifestyle bloggers get invited on all expense covered press trips and exclusive events once they've built up a solid audience online.
During press trips they are usually expected to follow an itinerary and then create content based on their experience.
Press trips may be hosted by tourism boards, tour companies, PR agencies and so on and usually last anywhere between 1 - 14 days.
Generally, bloggers who are invited to attend events are asked to speak or give a workshop of some kind.
It's not uncommon for bloggers to attend numerous press trips and events every year and some even plan their travel schedules around them.
If that's not an awesome way to travel more, then I don't know what is!
And not only do press trips and events allow you to travel, they also give you the opportunity to create fresh, valuable content which will attract more traffic and sales and boost your blog to the next level.
Starting A Blog To Travel More
Starting a blog and creating awesome content that people want to read and share is an ideal first step towards becoming location independent and traveling more.
If you are interested in starting a blog and making money online while you travel, you can host your own website for less than 4 bucks per month.
As we have a special partnership with Bluehost, this price is only available with our 50% off discount.
On top of this, you will get your own unique blog domain name for free ($15 value) if you purchase 12 months or more of blog hosting.
This detailed step-by-step guide will show you exactly how to start a blog, from buying your domain to publishing your first article.
I'll go into most of this later on but if you want to start making money online with a blog, you need to be self-hosted on a platform like WordPress.org.
In other words, please don't sign up on a free blogging platform.
There are a few reasons why starting a free blog is a big mistake...
For a start, using a free platform will make it much more difficult to monetise your blog as there are a number of advertising/monetisation restrictions.
Secondly, these free platforms are unreliable. Anything can change in an instance and all your hard work could go down the drain.
Last of all, sponsors and partners are less likely to work with you as a free blog demonstrates lack of seriousness about your business.
If you have no idea how to host a domain name and start a self-hosted blog, I created a step-by-step video tutorial which walks you through the exact steps to create a blog.
To follow the tutorial while you go through the quick process of starting your new blog, go here: How to start a blog tutorial.
I hope this post has helped you to understand more about how you can travel more through blogging.
I'm glad you made it here today as you're now one step closer to understanding how you can turn travel into a lifestyle!
A journey of a thousand miles begins with a single step...
** Remember, check out these 15 awesome travel job courses to learn the exact skills you need for many kinds of remote jobs you can do from anywhere.
Pin this >>