Update! Our ultimate travel job guide – Get Paid To Travel: 101 Amazing Travel Jobs – is now live! If full time travel is your ultimate goal but you're not sure how to make it a reality just yet, don't leave without reading this! Click here to read next!
This is a guest post by Megan Wild of Your Wild Home.
The beauty of the internet-loving world we live in today is it is now easier than ever before to find paying work remotely or on the move.
As long as you've got an internet connection, you're in business. It is the age of the digital nomad, where you can literally work wherever your two feet take you.
But only certain people can make that a reality, right? Wrong.
This is a myth.
Anyone with the desire and passion to make freedom and flexibility in the professional arena a reality can turn a great idea into a successful freelancing career.
Not only do you have a ton of resources such as Skype, WeTransfer and trusty old email easily and readily at your disposal, creating your own web presence has also become much more accessible to anyone with a working mobile device.
All you have to do is make sure you start out building your freelance profile the right way. Here's how you do it.
** Before I forget I also recommend checking out these 15 awesome travel job courses that'll teach you the exact skills you need for many kinds of remote jobs you can do from anywhere.
The Newest Trend: Freelancing Around the World – Here's How to Do It
This will be a good resource to come back to, so pin it to your travel board on Pinterest >>
1. Don't Over-Complicate the Situation
Keep in mind you only need to begin with two specific things and build from there:
Build value through your own personal brand — this needs to be a strong virtual presence that shines through to your client regardless of your location.
Build your client base from existing contacts, but also reach out to new prospects. You'll need to maintain a diverse client base in order to continue to bring in revenue.
Don't be intimidated. If you can build a strong foundation at the beginning with these two things, you'll be able to move your workspace to anywhere in the world before you know it.
2. Build Your Personal Brand
Now that you know where the starting line is, you need to jump into the race with gusto.
Focus on creating your own personal brand that showcases your many skills and services, and communicates something that is completely, uniquely you.
There are many helpful tips on how to begin building your brand out there, but perhaps the first step to carving out your own image is through a personal website.
If you are less web savvy than some, sites such as WordPress offer great ready-made themes you can upgrade through easy and affordable subscriptions.
You can also look at purchasing your own domain name, which will help build a strong web presence and begin your foray into mastering SEO.
Read more: 5 Ways Blogging Can Help You To Travel More
3. Diversify Yourself to Widen Your Client Base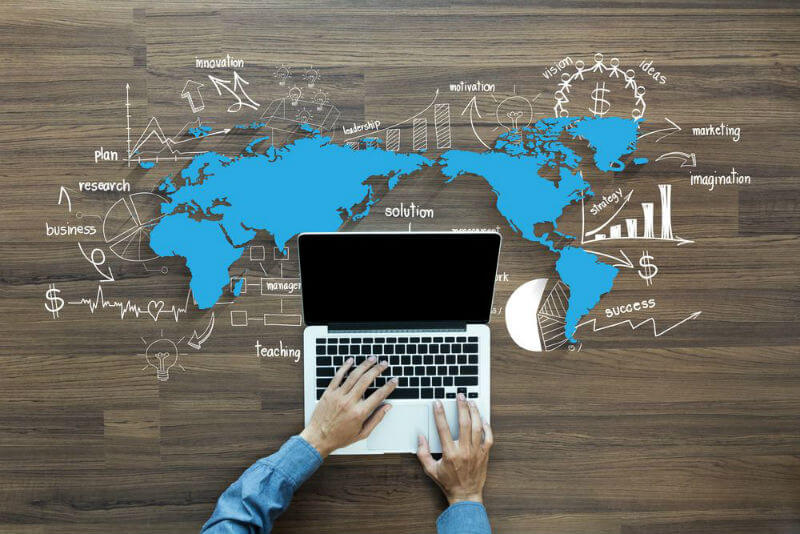 Building your client base is probably what scares most away from really making the leap into remote working.
There are actually a great many ways to market yourself and the services you have available other than run-of- the-mill networking, such as:
Use already-existing freelance platforms out there you can use to pick up paid gigs regardless of your zip code. It will also help you continue to build and diversify your professional portfolio.
Touch base with old friends and colleagues, and maintain those relationships.
Reach out directly to prospective clients that could benefit from your services.
Build a reputation by using collective skill bartering platforms. You can also use these sites to garner necessary services you need to continue building your brand, and request referrals or testimonials.
Utilize social media in every aspect — Twitter, Facebook pages, Tumblr, etc. It will make it easier for clients to find you and connect with you.
Partner with other agencies or like-minded professionals. This will also help build your professional portfolio to showcase to future clients.
4. Create a Blog That Follows Your Freelancing Journey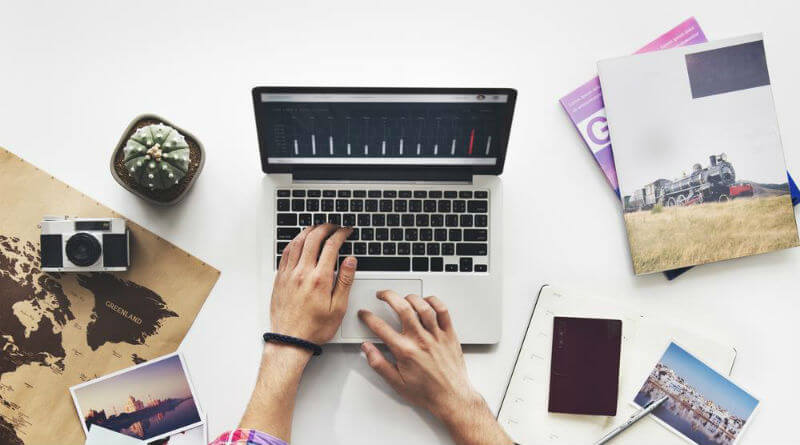 This will not only help build your freelancing network but it can also become a second stream of income to supplement work you take on from your clientele.
In general, most successful writers and bloggers add to their income through advertising or sponsors.
You can keep the blog separate from your professional profile or tie the two together.
Tying your blog with your freelancing business will help drive traffic to your blog, creating income.
However, keep in mind that if you do blend the two together, you need to maintain the brand you've taken the time and effort to create.
Don't stray too far from the image you want your clients to have.
Another way to create income through your blog is the of selling ebooks or guides.
While it's a competitive market, putting together your own "how-to" on how to be an independent and successful freelancer will help you earn money and also build your credibility.
You can find resources out there to help you build a successful blog.
If you find the idea of an ebook intimidating, places such as Hyperink can help in that department as well.
Read more: Free eBook – 12 Steps To Full Time Travel
5. Make Decisions About What to Sell and Store
So, here's where it gets tough.
You can't take everything with you as you trek across the world, and chances are that you're parents aren't looking to be featured on the next episode of "Hoarders."
That means you need to make some thoughtful and informed decisions about what you should be investing in.
Starting with the obvious, make sure your work equipment is in excellent condition before leaving.
It's also goes without saying that you are in no place to be looking at big financial moves in your life, such as buying a home.
A mortgage requires about one-third of your income, and if you can't swing that (and you will be traveling), it's best to wait until you return from your travels.
6. Build and Teach Your Skills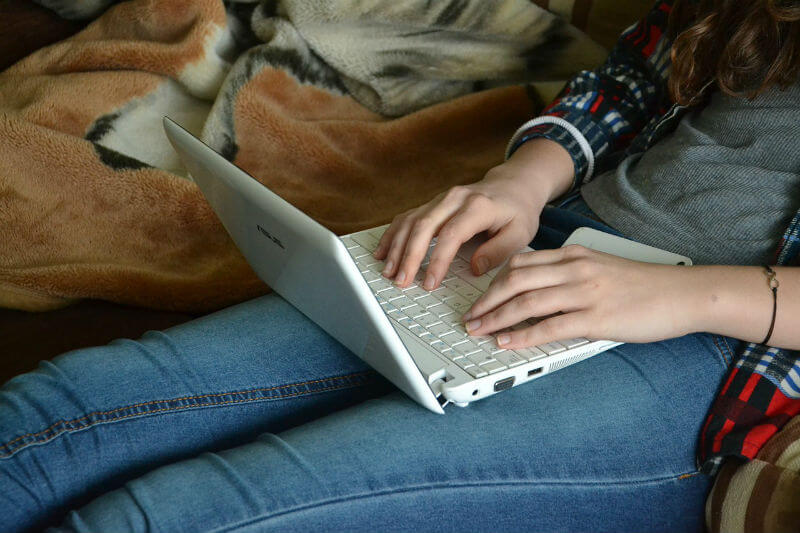 Look into online marketplaces where you can both sell your skills to someone else and strengthen your weak ones through lessons of your own.
TakingLessons.com offers a number of things from language lessons useful for the digital nomad to science classes.
Any service you list is paid directly to you via PayPal, which makes location a non-issue.
7. Begin Your Transition to a Mobile Workplace in an Affordable Place
Don't just go put yourself in the most expensive flat in London.
Remember that the key to making this remote working thing sustainable long term is building a strong foundation for your brand and your client base.
Those will both need time to grow.
Look for countries with low cost of living — yes, even those earmarked as retirement havens may surprise you.
This will make it easier to grow your business without spending too much on expenses. You can always move later. Isn't that what a nomad does anyway?
Whatever your reasoning for making the transition to a remote workspace, keep in mind you'll benefit from a number of things.
You'll spend less time in the office and more out doing what gives you fulfilment in life.
However hard it might be at the start, keep those rewards in mind.
Now go get that digital nomad freedom!
To learn more about how you can take your income traveling with you, download our free eBook, 12 Steps To Full Time Travel.
Similar articles you may also be interested in:
Liked it? Pin it!