It might sound strange but there are times when you need to leave behind New Zealand's majestic landscapes and head somewhere different... Perhaps another country where you get a fresh perspective on life and how the world works. Somewhere you can learn, open your mind and have fun along the way...
Traveling abroad is often associated with huge amounts of expense, however, that's not always the case. If you do your research you can find great deals on low-cost international flights to avoid breaking your budget.
Read on to find out where you can find the best deals on cheap flights travelling in and out of New Zealand at the moment...
Where to Find New Zealand Flight Discounts (Up to 50% Savings)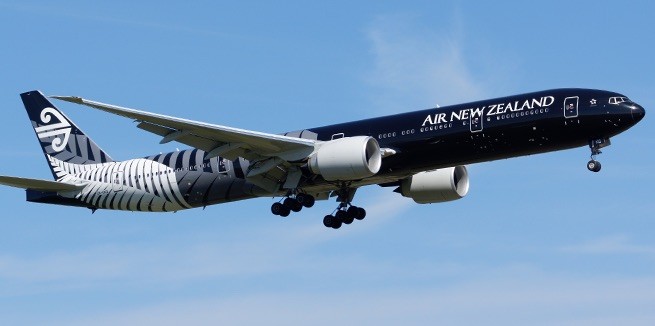 One of the best ways to snag great flight deals for your overseas trip is online. Surprisingly, you can often find some of the best discounts by simply going direct to all the airlines' websites one-by-one. If this seems too tedious, worry not because we did the grunt work for you. Here's what's on offer from New Zealand...
1. Air New Zealand
As the only New-Zealand based airline, Air New Zealand flies you to a total of 51 destinations in 19 countries across the world. To get the lowest price on your flights, always check their special offers.
The company offers holiday deals you can take advantage of. If you reserve quickly, you can make a trip to Bali, Indonesia and enjoy the amazing food and the unique Balinese culture for only $179.
You can also experience the surf culture, tropical food, and Polynesian culture of Hawaii by traveling to Honolulu at a budget-friendly price of $349.
2. Qantas
Despite being an Australian airline, Qantas operates heavily in the country. Qantas flies a total of 96 destinations in various countries, including New Zealand. From time to time, this airline posts flight deals at very low prices.
This holiday season, Qantas is offering last-minute budget flights to various destinations. You can go to Singapore for as low as $617.  
Next year, you can visit the Chinese capital, Beijing, and tour the political hub of the world's rising economic centre for as low as $695.
3. Jetstar
Jetstar is a subsidiary of Qantas reaching a total of 37 destinations in 7 countries in Asia, North America and Oceania. This airline offers cheap deals from time to time on their website. For next year, the airline can bring you to Melbourne for as low as $145.
You can also take a relaxing vacation in Rarotonga, the most populous island in the Cook Islands for just $169 next year. You can also score great deals by regularly monitoring on their site.
Conclusion
With these airlines, you can travel in and out of New Zealand at very low prices. Just remember that each company has its unique approaches when offering cheap flight deals and overseas tour packages. So, make sure you book your flight quickly if you find a good deal during the holidays!