You may be feeling the need for a relaxing holiday away from work early next year, especially while it's winter; if this is you, you may enjoy the Netherlands. If so, you'll want to get your hands on a cheap flight deal so you can save money where it goes to waste and spend it where it counts – on poolside cocktails.
Joking. But seriously, why spend more on a seat when you could be using that money to experience new sights, cultures, cuisines and festivities, all whilst having an absolutely wonderful time?
Thanks to the internet, traveling is now easier than ever, not to mention – cheap! Cheap you say? Not always, but if you know where to look for the best deals, you can sometimes snag up to 50% discount! Read on to find out where you can find the cheapest flights traveling in and out of the Netherlands at the moment…
Where To Get Flight Discounts (Up to 50% Savings)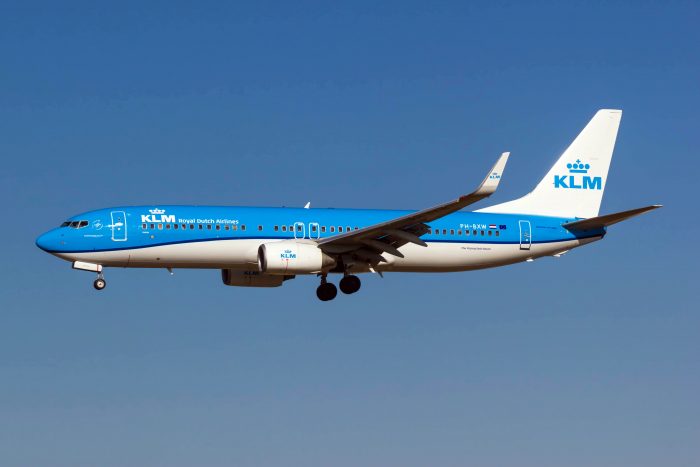 By searching the internet, you can discover budget-friendly airfares offered by various airlines in the Netherlands. Surprisingly, you can often find the best flight deals by simply going direct to each airlines' website, one-by-one. If this seems too tedious, worry not because we did the grunt work for you. Here's what's currently on offer..
1. KLM
As the leading Dutch airline and one of the world's largest carriers, KLM offers a wide range of flights. The airline serves 133 destinations in 70 countries all over the world. To ensure that you get the lowest price on your flights, always check their special offers on the website.
As an example, you can get a round-trip ticket to Faro, Portugal complete with 3 nights' accommodation for as low as 146€. In this city, you can enjoy a warmer Mediterranean climate, which offers the perfect escape from the harsh winter up north.
You can also experience the unique Andalusian culture and the famous flamenco dance first-hand by visiting Seville, Spain with a round-trip ticket and 3 nights' accommodation for as low as 169€.
2. Transavia
With Transavia, you can score budget-friendly last-minute deals to enjoy the sun during winter. As the second-largest Dutch airline, Transavia serves 108 destinations in various countries in Europe, the Middle East, and Africa.
As an example, you can get a return flight to and from the Spanish Island of Lanzarote for as low as 74€.
Moreover, you can witness the beauty of Paris this holiday season with a round-trip ticket from 130€. Just make sure you always check the Transavia website for the latest budget deals.
3. Corendon
Corendon Dutch Airlines is a subsidiary of the Corendon Airlines based in Turkey. It serves a total of 23 destinations in Europe, the Middle East, and Africa.
As an example, you can book a round-trip ticket with accommodation to Antalya, Turkey for as low as 299€. You can also vacation on the famous Italian island of Sicily complete with a return ticket and accommodation for as low as 349€.
Always check the airline's website to monitor the price and seat sales.
Conclusion
Traveling from the Netherlands can be easy and budget-friendly with these cheap flights and accommodation packages. Just remember that these deals can change without prior notice. So, see to it that you book your flight and accommodation immediately if you find a good deal!