Searching for a card that offers maximum manageability and security? If this is what you are looking for in a credit card, The Co-Operative Bank Fair Rate Credit Card will satisfy your needs.
Interested in knowing more? Read on to find out what the Co-Operative Bank Fair Rate Credit Card has to offer and how you can apply.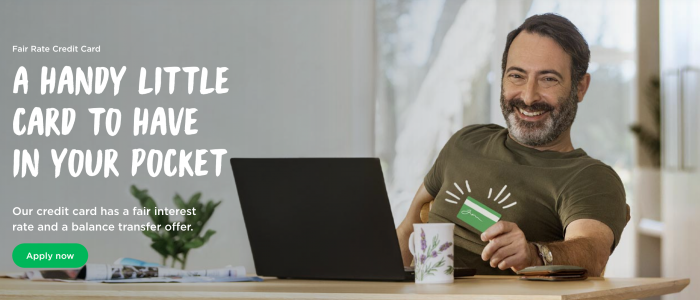 The Co-Operative Bank Fair Rate Credit Card Features and Benefits
Managing a credit card is no joke, but The Co-Operative Bank makes it easier to monitor your account with the Fair Rate Credit Card. The bank also offers manageability by offering budget-friendly fees and charges.
Imagine not having to pay for your transferred balance for the first 6 months. Just keep in mind that after this period, any remaining balance will be treated as a cash advance.
To make your card more manageable, you can use the Co-Operative Bank mobile app anytime, anywhere. You can also use their internet banking features for maximum convenience.
To help you maintain peace of mind, this MasterCard has a built-in chip for more secure transactions. Moreover, every transaction you make will be monitored 24 hours a day, allowing the bank to detect any type of fraudulent activity.
How to Apply for the Co-Operative Bank Fair Rate Card
To order The Co-Operative Bank Fair Rate credit card the application process is extremely convenient. In fact, you can easily apply using the online application feature found on the Co-operative Bank website.
To jumpstart your application, take note that you must be 18 years old or older. You should also be currently living in the country as a citizen or a permanent resident.
The online application form will ask your preferred credit limit, between $1,000 to $30,000. And the good news is the bank does not charge an over-limit fee.
You can apply for a supplementary card just by giving them a call or visiting a branch near you.
Card Fees and Charges
When you decide to get this card, the first thing you need to know is that there is an account fee of $10 every six months for primary cardholders. 
Supplementary cardholders will be charged a fee of $15 every six months. Whenever you make purchases and cash advances, a 12.95% interest rate per annum applies.
Keep in mind that cash advances will be charged at $2 per local transaction (for ATM, branch, mobile or online) and $6.50 per overseas transaction (for ATM or branch).
You will be glad to know that you can enjoy up to 55 days interest-free! If you fail to pay your dues on time, you will be charged a late payment fee of $10 per late payment. There is also a foreign currency conversion fee of 2.5%.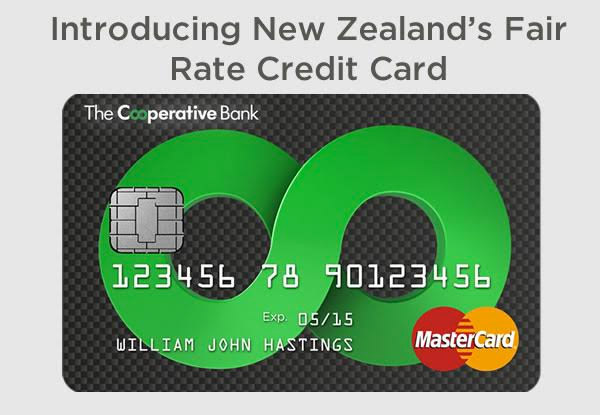 How to Contact the Bank
If you would like to contact the bank for more information about this offer, you can call them at 0800 554 554. Alternatively, you can visit their main office at PwC Centre, Level 2/10 Waterloo Quay, Pipitea, Wellington 6011, New Zealand.
Conclusion
If you are looking for an easily manageable and optimally secured card The Co-Operative Bank Fair Rate Credit Card is a safe option. Visit the official website to start your application.
Disclaimer: There are risks involved when applying for and using a credit card. Please see the bank's terms and conditions page for more information.