As one of the cradles of civilisation, India has a rich history that all of us should experience via travelling first-hand. Whether you're a local or a foreigner, you can experience thousands of different customs, music styles, cuisines, religious festivities and other existing cultural legacies all over the country. Many of these customs and traditions have survived for centuries and are still currently being practiced today. 
With its rich heritage, you can visit mind-boggling ancient architectures, from the most famous landmark, Taj Mahal in Agra, to the holy city of Varanasi, a major pilgrimage site for Hindus where the country's holiest river, Ganges, is located.
If you've experienced the wonders of India and a trip abroad is in order instead, there are plenty of overseas destinations you can reach without the high price tag.
Read on to find out where you can avail the cheapest flights travelling in and out of India, some with up to 50% discount.
Where to Avail Travelling Flight Discounts (Up to 50% Savings)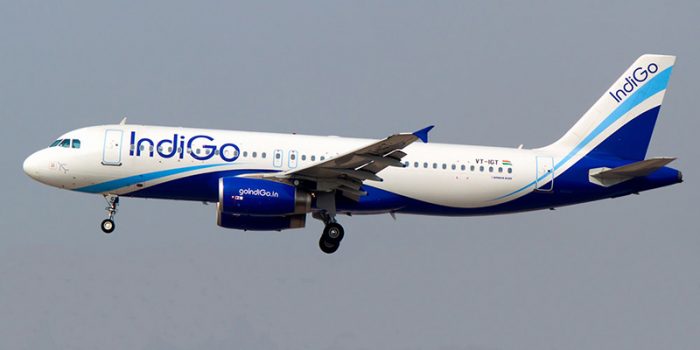 Surprisingly, you can get some of the best flight deals online by checking out the major airlines' websites one by one. If this seems too tedious for you, worry not because we did the grunt work for you. Check out what these airlines have to offer:
1. IndiGo
IndiGo is the country's largest passenger airline that operates flights to 64 destinations (49 domestic and 15 international). This low-cost airline is known for its efficient and high-tech service that brings convenience to travelers. No wonder it dominates the Indian aircraft industry with a market share of around 43%.
The airline also offers huge discounts from the cashback and promos you get from its partners like Mastercard, HDFC Bank and Airtel Payments Bank.
You can also check out the IndiGo special fares page. The airline can take you for a beach vacation in the Maldives, complete with 3-nights/4-days accommodation, for the low price of INR 28,449. You can also enjoy Pattaya and Bangkok for a total of 4-nights/5-days for just INR 33,137 (flights & accommodation). 
2. Jet Airways
As the second largest airline in India, Jet Airways operates in 67 destinations, including 47 domestic and 20 international locations. This airline also offers promos, including a grand year-end sale where you can enjoy up to 30% discount on domestic and overseas flights.
With this airline, you could be travelling from Udaipur to Mumbai for as low as INR 2,499. For international flights, you can visit Bangkok for as low as INR 16,366. You can also travel non-stop to one of the most advanced cities in the world, Singapore for as low as INR 20,578.
3. Air India Express
As the low-cost subsidiary of the country's flag carrier, this New-Delhi based airline takes pride in transporting people to 30 destinations which include some parts of the Middle East and Southeast Asia.
If you want to get the best deals, you can check out the company's website. You'll find offers like flights to Bahrain for around INR 11,945 and Dubai, the gateway to the MiddleEast for just INR 13,982.
Conclusion
You can look to low-cost Indian airlines for the best travelling and flight deals that will allow you to experience a different culture. Keep in mind that each company has its unique marketing approach when it comes to offering the cheapest flight deals and travel packages. So, make sure you book quickly if you happen to snag a deal during the holidays and peak seasons to avoid missing out!