If you're looking for a credit card that's suited to the young professional, offers special perks and doesn't cost you much to own, we've found the best credit card deal for you. Learn how you can request a credit card from RCBC.
There is a broad range of RCBC credit cards, from the basic through to the elite. The RCBC Bankard Classic Card is a fantastic all-rounder and perfect for first-time credit card owners.
It offers all the functions of a basic credit card and more. Here's how to order the card.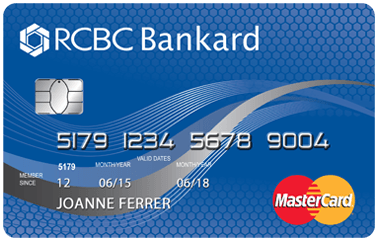 RCBC Credit Card
The RCBC credit card you apply for will depend on your own personal circumstances as well as the fees involved. In order to better understand RCBC's advantages, let's take a look at the RCBC Bankard Classic Card.
This is a flexible every day card which offers the functionality of a common credit card, with some added features, such as rewards points and travel insurance. For young professionals enjoying financial freedom, this is one of the best credit card deals in the financial market.
RCBC Credit Card Benefits
Apart from functioning as a credit card, giving you peace of mind when unexpected bills pop up, the RCBC Bankard Classic Card also offers some nice perks…
First, it comes with a flexible rewards program, offering 1 rewards point each time you spend P36 on your card or P125 from supermarkets, drugstores, or gas stations. You can choose how you want to be rewarded, from AIRMILES, cash rebates and shopping vouchers to extra credit and cash deposit into your RCBC bank account.
Second, it comes with international travel privileges. This includes: Free travel insurance & purchase protection and access to certain airport lounges for a lesser fee of US$12. You can even waive this fee if you spend at least US$200 abroad.
Third, it's available as a Mastercard, Visa or JCB, so you can use it anywhere in the world, including online. Now, learn how to order the card.
Request the RCBC Credit Card
There are two ways you can apply for an RCBC Credit Card. The first way is very beneficial for new RCBC customers…
At the moment RCBC are offering a complimentary credit card with no holdout deposit or income documents required when you sign up for a savings account as a new customer. You must deposit ₱10,000 into the bank account to be eligible and then your application will be processed in as little as 3 days. If approved, the card will come with a default credit limit of ₱5,000, which can be changed later. If you're in the position to open an account with RCBC, this is the way to go.
Otherwise, you can apply for an RCBC credit card the normal way, through the application form on their website. This way, you will have to provide a lot more documents/ID/full proof of income, including payslips and tax returns. Also, be informed that if you do it this way you need to be earning ₱180,000 a year.
BPI Credit Card Fees
Because there are several RCBC credit cards and each of them come with different fees, we'll take a look at the RCBC Bankard Classic Card again.
This classic card charges an annual fee of ₱1,550 per year. If you'd like a supplementary card for your spouse, partner, etc, that will be an extra ₱750 per year.
Fees are also incurred for late repayment (₱400+), cash advance (3% of amount withdrawn or P500, whichever is higher), and returned check (₱1,000). A full list of fees can be found here.
The interest rate for RCBC Bankard Classic Card is 3.50%, however, you'll see RCBC interest rates vary from credit card to credit.
Your credit limit for a card like this one could be anywhere from ₱5,000 to ₱200,000, and higher for the more premium cards. The exact number will be decided by the bank based on a variety of factors, such as your financial status and creditworthiness.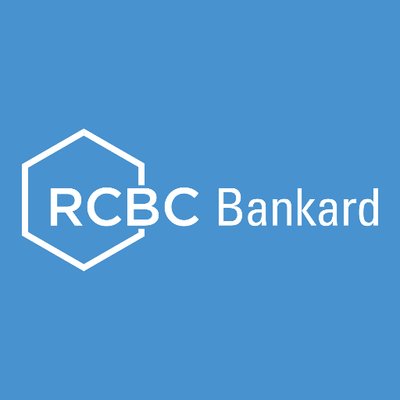 How to Contact the Bank
If you would like to discuss this offer with the bank, you can reach them at +632 8877 7222. You can also find their main office at Yuchengco Tower 1, RCBC Plaza, 6819 Ayala Avenue corner Sen. Gil Puyat Avenue, Makati City 0727 Philippines.
Conclusion
If you think this is the right credit card for you, contact the bank today or follow the steps above to apply! We hope this article provided you with the information you need to make a wise choice!
Disclaimer: There are risks involved when applying for and using credit products. Ensure you consult the bank's terms and conditions page before agreeing to anything.