Dubai is known as the land of dreams, fantasies and opportunities (quite literally). It also happens to be a fitting destination for every traveler...
Whether you're a budget traveler or someone who likes to indulge in a little luxury when traveling, Dubai has a lot to offer everyone.
As one of the safest tourist destinations in the world, Dubai is designed to provide you with an experience to remember...
Which brings us to our top reasons why you should travel to Dubai at least once in your lifetime!
Note: If you're planning on a short trip to Dubai, don't forget to check out our 3-day itinerary for Dubai.
Travel To Dubai: Why Go?
1. Shopping
Anyone who has ever been to Dubai talks about what a great shopping experience they had, and that's so true.
Dubai is a tax-free country, meaning any and everything you buy has absolutely no tax levied on it. Considering this, Dubai becomes a shopper's paradise.
Dubai also boasts the largest mall in the world - The Dubai Mall. Here it's extremely easy to get lost! I still remember when my husband and I couldn't locate the escalators to go to the floor above. It was tiring to say the least!
Since we're talking about shopping in Dubai, I'm sure you must have heard of the Shopping Festival or DSF (The Dubai Shopping Festival). This is enough to make your trip to Dubai an unforgettable experience, at least for the shop-a-holic in you.
Not to mention, the DSF is a feast for foodies, adventure seekers, music lovers, party goers... all alike!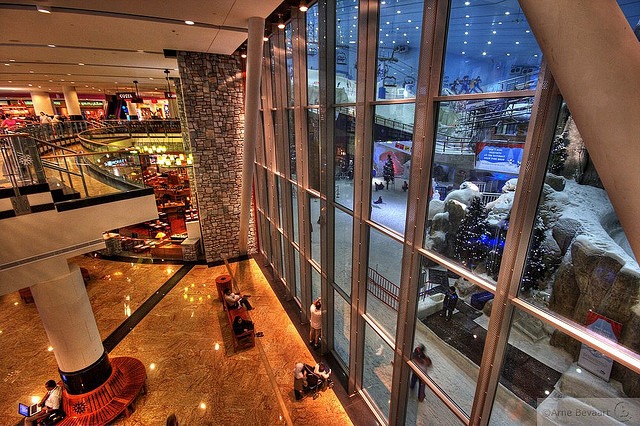 Photo credit: Arne Bevaart via Flickr
2. Beaches
If breathtaking, clear blue water beaches is your thing, then you most definitely need 'travel to Dubai' on your bucket list, ASAP.
A number of Dubai's beaches are owned by hotels so the general public don't have access, however, there are a host of public beaches in Dubai too.
A word of caution though - you might want to check your clothing situation before you head to any beach in Dubai. Read through this dress code do's and don'ts here.
Apart from that, Jumeirah Beach Residence (JBR), Kite Beach, Ghantoot Beach, Jebel Ali Beach, Royal Island Beach Club are only some of the amazing beaches you can spend the day at.
Some of these beaches even offer a pick and drop facility where you take a boat to the beach island.
If you do plan to visit all or most of the beaches in Dubai, check for whether they are accessible to the public or not. A lot of them are, but you may have to shell out anything between 100-500 Dhs per person.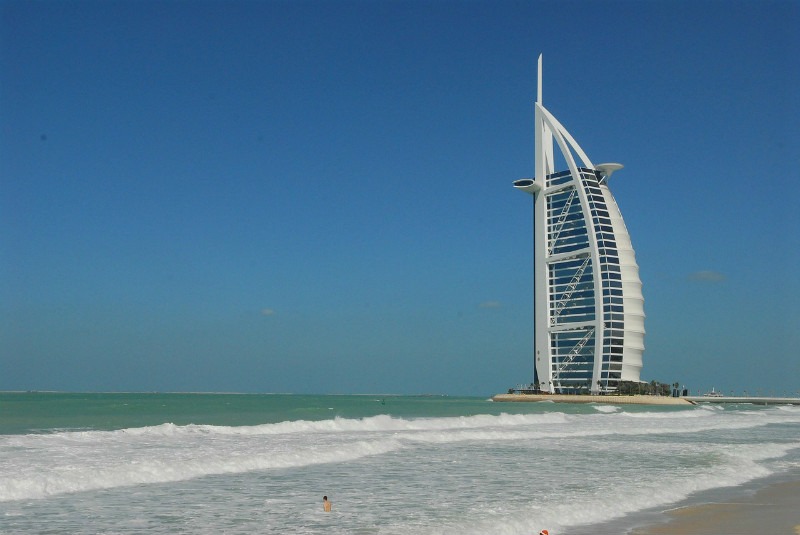 3. Culinary Tours
Now this is for the foodie in you!
Given the fact that Dubai is a multicultural city of the UAE and most of the population is made up of expats from all over the world, there's bound to be a gourmet extravaganza.
I'm sure you've heard of city tours before, but have you heard of food tours yet? Yes, food tours are hosted at different times of the year by Frying Pan Adventures so when you travel to Dubai you cannot miss it!
Some of the food tours include Middle Eastern Food Pilgrimage, Little India on a Plate, Arabian Summer Sage, Dubai Metro Food Trail and more.
For any traveling foodie, a food tour like this is enough to convince you to travel to Dubai. Don't give this a miss!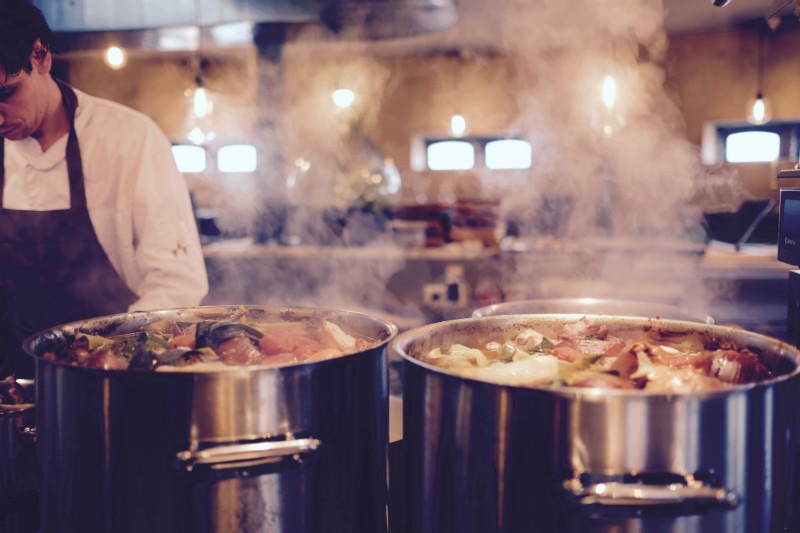 4. Man-made Islands
Dubai boasts three artificial islands on its coast namely - Palm Jumeirah, Deira Island and Palm Jebel Ali, and all these three islands are worth seeing.
From a bird's eye view, these man-made islands are in the shape of a palm tree and are home to some of the most luxurious and expensive hotels, villas and resorts.
If you're an adventure junkie, then I'd suggest booking a sky-diving session to witness the beauty of these islands from above. If sky-diving is not your thing, then you could also hire a yacht or speed boat to see the islands.
And while you're at it, you can't possibly miss a look through the beautiful 5 star hotel-resort - Atlantis at the Palm Jumeirah Island.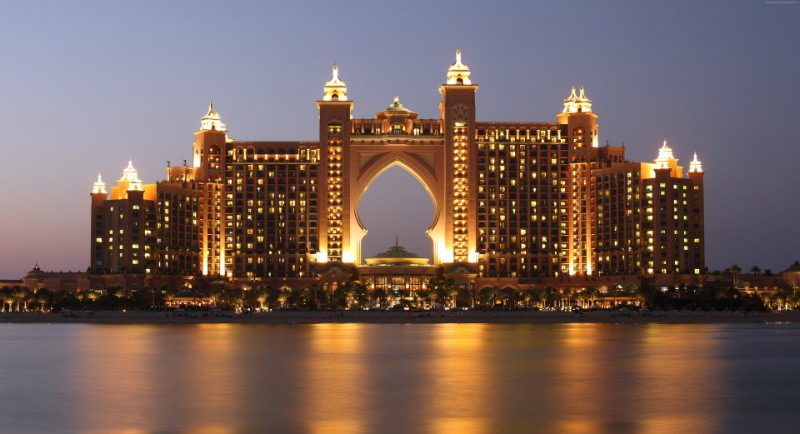 5. Desert Safari
A desert safari should be an absolute must on your trip to Dubai and definitely worth every dime you spend!
You haven't really known 'desert safari' until you've been to Dubai. From camel trekking to adventure sport in a 4X4 Land Cruiser, Dubai's deserts have something for everyone.
The 6 hour desert safari is a melange of modern and traditional experiences. You start your day around 3 in the afternoon where a guide comes to pick you up and takes you on a roller coaster ride through the sand dunes...
Once your adrenaline has settled down a bit, you can then take a camel ride through the desert, get a henna tattoo and try your hand at some sunset photography. And if shisha is your thing, the Dubai desert is the place to be doing it!
As the sun sets, your adventure ends with a delicious barbecue dinner at a desert camp site. And to top it all off, you'll get to watch exotic belly dancers dancing under the stars.
It really is an absolute dream!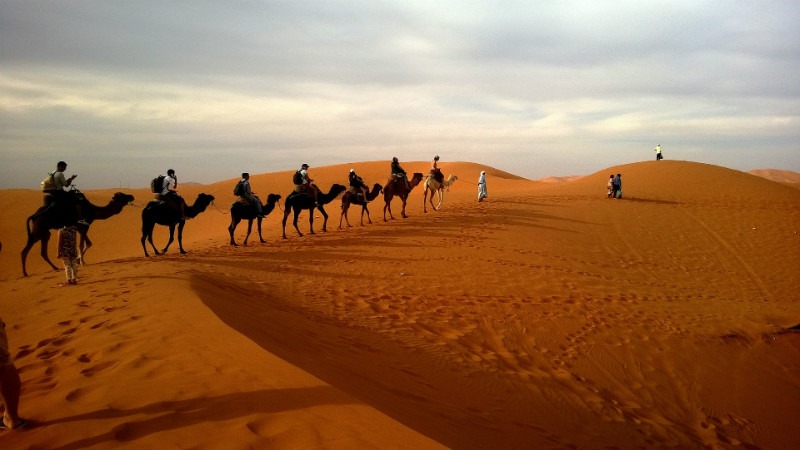 And there you have my top 5 reasons why you should travel to Dubai at least once in your life! What do you think? Have you been to Dubai yourself? What other reasons would you add to the list? Let us know in the comment section below...
Want to travel to Dubai? Save this on Pinterest for quick reference >>