Finding a credit card that can be used for local and international transactions can be challenging. As a matter of fact, this search can be downright intimidating and confusing, particularly when weighing the benefits the cards bring you.
There are various favorable credit cards from UnionBank of the Philippines. Some of these include the famous GetGo, Platinum and Gold Visa and Mastercard options.
These variants offer all the basic functions of a credit card: installments, purchases, travel insurance, cash advance, low-interest rates and many more. Interested in availing your own? Learn how to apply for credit card from UnionBank today.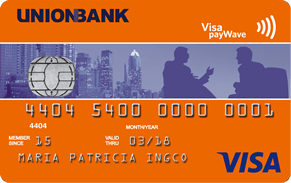 UnionBank Credit Cards
UnionBank takes pride in having the widest range of credit cards in the market. Because of this, choosing one that suits your lifestyle and your needs won't be as difficult as you imagined. As a leading universal bank in the Philippines, their card offerings are second to none in the industry.
Below are some of the numerous benefits a cardholder can enjoy:
Up to 36 Monthly Installment Terms at 0% interest
Longer Credit Terms Up to 53 Days
Flexible Monthly Payments: Pay Only 5% of Total Outstanding Balance
Auto-Charge Facility
Rewards Points: ₱35 = 1 Point
Discount Program on Dining, Accommodation, Retail and many more
Cash Advance Facility
Auto Insurance Plan
Credit Life Insurance
Travel Insurance
Contactless Chip Technology
Worldwide Acceptance in Over a Million Establishments
Account Access Online Anywhere
Email Statement of Account
24-Hour Customer Service
You can also download UnionBank's free mobile banking app. This app can carry out different 24/7 transactions, from account balance viewing and funds transfer to bills payment and load purchase.
Applying for a UnionBank Credit Card
The process of applying for your own account is quick and easy. You can apply for credit card in all UnionBank branches or online.
Remember, the bank will carry out a comprehensive financial analysis and background check during the application process so make sure to provide accurate information. Applicants also need to meet a specific set of criteria to qualify, including ID, proof of residence and proof of sufficient income.
For your convenience, you can opt to fill out the credit card application form online and upload the required documents on their website. Alternatively, you can simply bring these documents to their nearest branch.
Those who already have an account with the company may go through a simpler financial analysis, making their application process easier.
UnionBank Fees
There are varying types of cards offered by this bank. To know more about their fees, check here.
The annual fee for the classic card is ₱1,500 and ₱2,500 for the gold card. The annual fee for their other offerings ranges from ₱1,500 to ₱5,000, making it suitable for any budget.
Aside from the annual principal fee, supplementary cards are charged ₱750 to ₱2,500 depending on the type of plan.
The lender also collects a 3.5% monthly effective interest rate (EIR) depending on the average daily balance. It also charges ₱750 for late or missed payments. Meanwhile, a 6% fee or ₱300 charge will be incurred when getting a cash advance, except for corporate cards which only use 2.9% of the transaction amount.
Depending on your financial status and credibility, your credit card limit and its corresponding interest rates can vary from plan to plan.
UnionBank Credit Cards & Travel
Planning your travels locally and around the world becomes easier when you bring your personal UnionBank credit card with you. You can use your account in over a million stores and establishments across the globe.
Using this reliable tool, you can earn 1 reward point for every ₱35 spent. Depending on your plan, you can even avail of free travel insurance. To reap your benefits, your travel fare must be charged to your account. Who knows, you might even receive early alerts and discounts when you book using your card.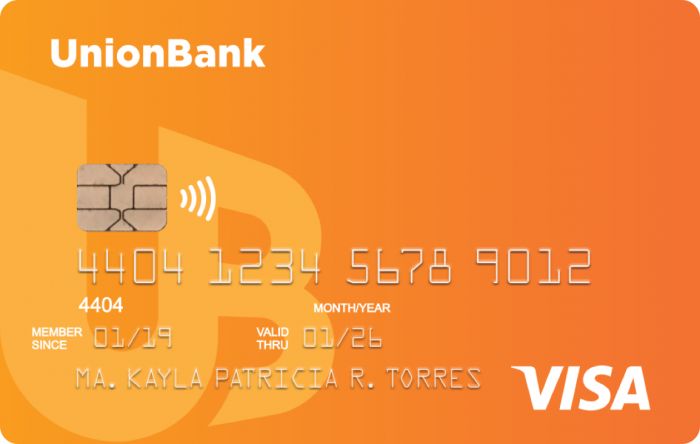 How to Contact the Bank
If you would like to reach out to the bank, you can call them at (+632) 8841-8600. You can also find their main office at UnionBank Plaza Bldg., Meralco Ave. corner Onyx St., Ortigas Center, Pasig City, Philippines.
Conclusion
If you are looking to apply for your own credit card today, contact UnionBank of the Philippines right away.
Disclaimer: There are risks involved when applying for and using credit products. Ensure you consult the bank's terms and conditions page before agreeing to anything.