Looking for a benefit-rich credit card that gives you rewards points, special deals on travel, dining and shopping, exclusive access to airport lounges and lots more?
Do you need the credit card for more than just local purchases, but online and foreign transactions too?
Then the practical credit card option for you is the BDO Diners Club International. Read on to learn more about how you can apply for this credit card.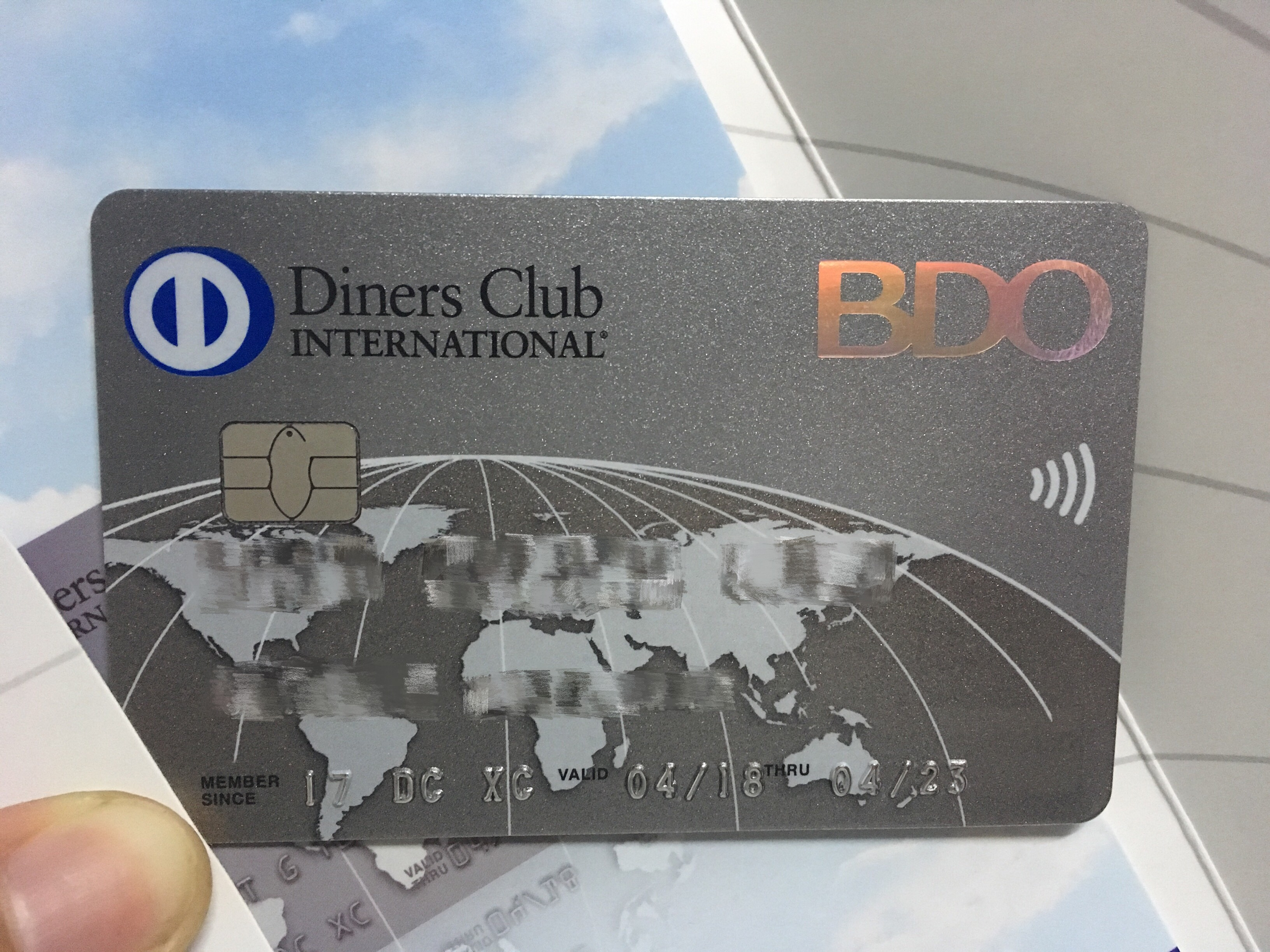 BDO Diners Club International Credit Card
BDO offers various credit cards for their valued customers, however, if international transactions, rewards points and travel perks are high on your list of must-have features, the BDO Diners Club International is a smart choice. If you are a travel enthusiast or you often go on business trips, getting the right card is important as it can save you money and offer perks that simply don't exist with other credit cards. To learn about the exact benefits of having a BDO Diners Club International credit card, read on.
BDO Diners Club International Credit Card Benefits
Firstly, you get access into a premier rewards program where you earn 1 Mile for every P50 spent on your credit card. You can then exchange your Miles for exciting trips both in the Philippines and abroad.
Secondly, you get access into over 700 exclusive Diners Club airport lounges around the world, where you can relax and recover from long trips while waiting for your flight. Plus, you'll get 1 FREE airport lounge access per year. Once you've used your free airport lounge access, you can still enjoy the Diners Club Lounge Access for a corresponding fee, only available to Diners Club members.
Thirdly, you get to revel in world-class experiences in dining, travel and entertainment with Diners Club Privileges. With access to more than 1,400 offers with partners in over 70 different countries, this is sure to enhance every leg of your journey.
Want more? You've got it! How about FREE Travel Insurance for up to P5 million when you go away? Or perhaps you'll like the EasyPay Installment program which allows you to purchase items from over 11,000 stores nationwide & pay off over 3, 6, 9, 12, 18, 24 or 36 months? How about the FREE annual membership fee for the first year? I could go on and on...
Request the BDO Diners Club International Credit Card
To apply for the BDO Diners Club International credit card, simply visit the BDO website and fill out the online application form. You must be 21 to 70 years of age, whilst supplementary cardholders must be at least 13 years old. Along with your application you will need to present proof of ID, proof of citizenship or at least 2 years of permanent residency for foreigners proof of a gross annual income of P420,000.
BDO Diners Club International Fees
Along with the many benefits this credit card offers, you'll be glad to know that the annual membership fee is P3,000, which is good value for a credit card of its caliber. Not only that, this fee is completely waived for the first year. If you'd like a supplementary card it'll be another P1,500 per year.
A monthly effective interest rate of 3.50% is applicable to this card. Aside from this, keep in mind that you can face additional charges for late-payments and other penalties. For example, the charge on a cash advance is 5% of the amount or ₱500, whichever is higher.
For late payments, there is a 7% upcharge on the outstanding amount. There is also a 2.5% charge on foreign transactions made using this card. See here for a full list of bank fees.
For a premium credit card like this, your limit may be anywhere from ₱30,000 to ₱800,000 or more. The exact limit amount will be decided by the bank based on your financial analysis.
How to Contact the Bank
If you would like to get in touch with BDO, you can call them at (+632) 8631-8000. Alternatively, you can also locate their main office at 7899 Makati Avenue Makati City 0726, Philippines.
Conclusion
Travelling and finances go hand in hand, making your credit card a crucial factor during local and worldwide trips. Overall, the BDO Diners Club International credit card is a fantastic choice if you're looking for miles, perks and accessibility. See the BDO website to find out more. 
Disclaimer: There are risks involved when applying for and using credit products. Ensure you consult the bank's terms and conditions page before agreeing to anything.