Do you need a secure, low fee credit card to shop online, cover unexpected bills when cash flow is running low, and pay for big-ticket items in installments? Accepted worldwide, the PSBank credit card will offer you all this and more. Learn how you can request a PSBank credit card.
To keep things simple, PSBank offers one main credit card, the PSBank Credit Mastercard. The PSBank Credit Mastercard is cross-sold between Philippine Savings Bank and Metrobank Card Corporation (MCC).
With this credit card you'll be able to do things like purchase goods, shop online, pay for big-ticket items in installments and get fast cash in advance. Here's how to order a PSBank credit card.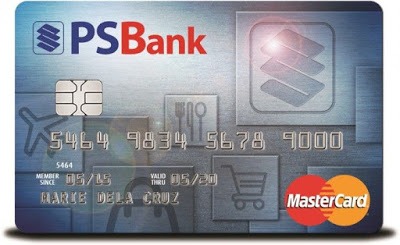 PSBank Credit Card
To better understand PSBank's credit card advantages, let's take a deeper look into the PSBank Credit Mastercard, one of the cheapest deals on the financial market.
The PSBank Credit Mastercard is a basic everyday credit card that takes care of your needs and helps you manage your expenses. This is a card you can enjoy for free, for life. The credit card also comes with some exclusive perks and privileges that give more value for your money.
PSBank Credit Mastercard Benefits
Firstly, you get to enjoy no annual fee for life. That alone will save you money if you're serious about getting a credit card.
Second, it offers a 0% installment program from a wide range of shopping and travel establishments. This allows you to pay for big-ticket items (such as appliances, gadgets, education, medical bills, flights and accommodation) split over a 3, 6, 9, 12, 18 or 24 month period.
And finally, you can now shop from the comfort of your PJ's with secure online shopping. For added security, this card also comes with an embedded chip card technology that protects you from credit card fraud due to cloning.
PSBank Credit Card Fees
PSBank credit card fees are simple to look at as they only have one card – the PSBank Credit Mastercard.
This credit card offers ₱0 Annual Fee forever, making it a low-cost option for first-time credit card owners.
There are some other fees that you should take note of, including the cash advance fee (3% of amount withdrawn or ₱500 – whichever is higher), overlimit fee (₱700) and late payment charge (₱750 or 7.5% of the minimum due – whichever is higher).
The current interest rate is 3.54% on purchases and 3.96% on cash advances.
For a low-cost credit card like this your limit could be anywhere from ₱5,000 to ₱300,000. The exact limit amount will be decided by the bank based on your financial analysis. There is also a currency conversion fee of 2.5%.
Full a full list of bank fees, go to the PSBank website.
Request the PSBank Credit Card
To apply for a PSBank credit card, fill out the online form on the PSBank website. You will also need to provide supporting documents such as: Proof of ID (passport, driver's license, etc) and proof of income (tax return, payslips and certificate of employment). The PSBank Credit Mastercard requires you to have an annual salary of ₱180,000.
After you fill out the online credit card application and provide supporting documents, the bank will look into your finances and determine whether your application is approved or denied. If approved, the bank will set your credit card limit based on your income and creditworthiness.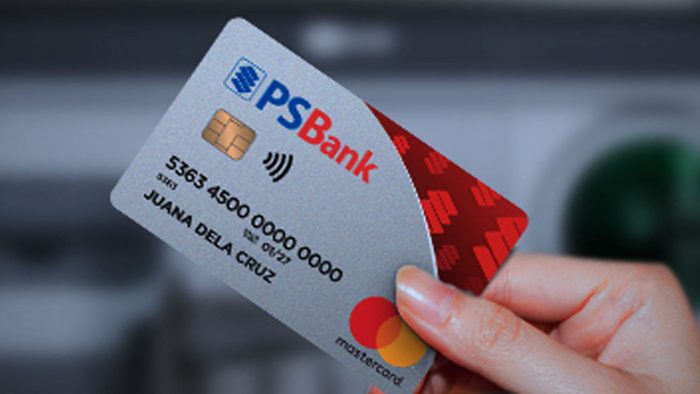 How to Contact the Bank
If you would like to discuss this offer with the bank, you can call them at (632) 8845-8888. Alternatively, you can visit their main office at 777 Paseo De Roxas Street Corner Sedeno StreetLegaspi Village 1226, Makati City, Metro Manila, Philippines.
Conclusion
To summarise, the PSBank credit card is a smart choice if you need a low fee credit card to cover larger expenses in installments and shop worldwide.
Disclaimer: There are risks involved when applying for and using credit products. Ensure you consult the bank's terms and conditions page before agreeing to anything.