Do you need a reliable credit card you can use on a daily basis? Or do you simply want a credit card that provides you with economical benefits?
Whatever it is you're looking for, the ANWB Visa Credit Card likely has the answer. This is a versatile credit card that can suit a variety of users.
The ANWB Visa Credit Card gives you safe and secure transactions everywhere you go. On top of that, you will receive plenty of exclusive deals and rewards. What are you waiting for? Read on to find out how you can apply for this card today.

ANWB Visa Credit Card Features and Benefits
Powered by Visa, the ANWB Visa Credit Card is your best choice when it comes to making purchases. With worldwide acceptance, you can shop anywhere around the world!
Equipped with purchases insurance, you'll be glad to know that almost all of your buys are insured for 180 days against loss, theft, and damages! With their 24/7 fraud prevention and secure online payment methods, you will get the peace of mind you deserve.
Another perk you will surely enjoy includes owning one of the cheapest credit cards on the market, without sacrificing other benefits.
With the ANWB Visa Credit Card, you can get your first year of membership FREE. After this, you only need to pay a small amount of €16 per year. Now, how's that for a great deal?
Even better, you'll get positive interest when you gain a positive balance. Should you have more than €500 in savings on your credit card, you are entitled to 0.15 interest on this amount.
This means that through this given rate, you can use your credit card to rival that of savings accounts from other banks. Remember, the interest is only paid on savings credit with a maximum of €1,000,000.
Lastly, you will get a refueling discount! This will give you 5 cents off per liter for manned and 3 cents per liter at unmanned gas stations.
Applying for an ANWB Visa Credit Card
Ordering your own ANWB Visa Credit Card is easy. All you need to do is fill out the application form found on the ANWB website. Before you can apply for this card, you need to be a member of ANWB, however.
To apply, you need to be at least 18 years of age and must be a Dutch national. Some of the details you need to provide include your Citizen Service Number (BSN), your billing address, payslip, housing costs, IBAN bank account.
If your application is approved, you will be given a credit limit based on your creditworthiness. This may be up to €2,500.
ANWB Visa Credit Card Fees and Charges
When you have a credit card it is important to pay your dues on a regular basis. This includes the annual membership fee of €16 per year after the first year.
Other charges you need to remember to include the annual interest fee of 14% on staggered payments, the cash withdrawal fee of 4%, and a share price of 2% for EU countries without euro and for countries outside the EU.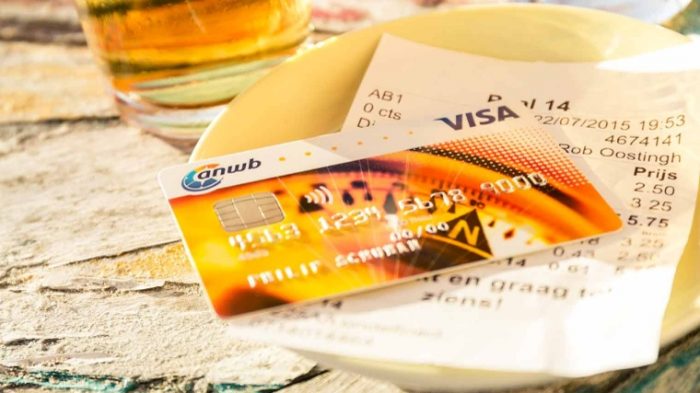 How to Contact ANWB
If you would like to learn more about this offer, you can call the bank at 020 – 6 600 660. You can also find their main address at International Card Services BV
Interaction 32, 1112 XP Diemen.
Conclusion
Overall, an ANWB Visa Credit Card is a great choice when it comes to making economical purchases. Aside from being a reliable credit card, it also offers plenty of great deals. Contact the bank for more info today!
Disclaimer: There are risks involved when applying for and using credit products. Ensure you consult the bank's terms and conditions page before agreeing to anything.