Many people dream of going to Canada. After all, this is dubbed as the 'Land of the Maple Leaf'. You can just imagine that sweet maple syrup running down the sides of your pancakes. Aside from this sweet delicacy, its rich landscapes, diverse cultures, and natural wonders are major reasons why numerous people around the globe want to visit the country.
Whether you are a local who's eager to know more about their backyard or a traveler who's keen to explore the country, there are plenty of cheap flight deals between all the major cities within Canada. If you're thinking about leaving behind the majestic landscapes and sweet delicacies of Canada for a vacation abroad, you can also find some awesome flight deals.
Here we're sharing our tips on how to score cheap flights traveling in and out of Canada right now, some with up to 50% discount!
Flight Deals To Look Out For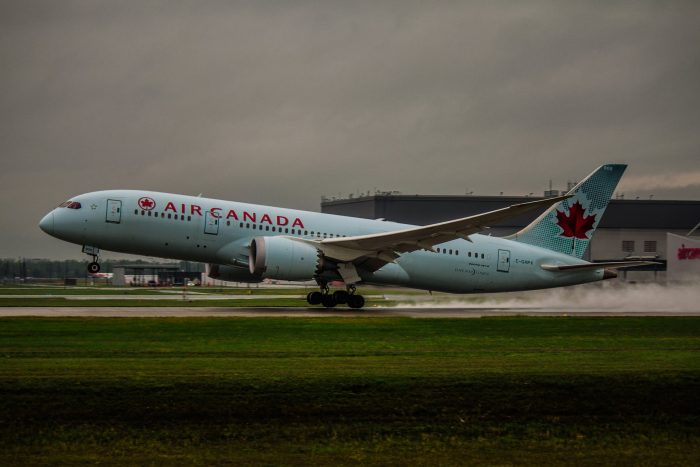 If you have been raring to go on a vacation, within Canada or abroad, scouring the Internet for the best deals is a must. Surprisingly, some of the most accessible and most affordable deals can be found by simply going direct to each airlines' website, one-by-one. If this seems too tedious, worry not because we did the grunt work for you. Here's what's currently on offer…
1. Air Canada
Considered as the largest airline and flag carrier of the country, Air Canada is happy to bring you to 194 destinations on 6 continents. Together with Air Canada Express as its regional partner, it has successfully carried 50 million passengers on over 1,500 daily scheduled flights.
If you want to experience a luxe yet affordable plane trip, then look no further. This airline has flights from Toronto to Charlottetown from $204 and from Toronto to Calgary from $262 one way.
If you to visit the United States, you'll get even better deals! You can travel to the city of Atlanta from Toronto from $182. You can also go to Chicago for as low as $161 and to Boston for as low as $178.
If you want a travel to a destination unlike any other, Beijing China is within reach for only $667 roundtrip.
2. Air Canada Rouge
A subsidiary of Air Canada, Rouge provides a more affordable counterpart to its sister company. Here, you can distinguish your flights since they are listed as being "operated by Air Canada Rouge". Flying to over 50 destinations, you can surely get to your location of choice without any difficulty.
From Toronto, you can fly to Miami for as low as $224 and to Las Vegas for only $264! If you want to see other colourful locations, a roundtrip ticket to Barcelona, Spain might do you some good. For only $917, you know it's worth it.
3. WestJet Airlines
For some variety, you might want to look out for WestJet deals. Known as a low-cost airline, it can bring you discounted fees for maximum enjoyment. Catering to over 109 destinations, you can choose where you want to go.
If you are traveling from Calgary to Vancouver, you can get a great deal when you choose to set off in January 2019. For some specific dates, you can score your flight for only 100 CAD. Meanwhile, you can go to Cancun, Mexico from 255 CAD, departing in January 2019!
Conclusion
Why not make your holidays even more special this year by jetting off to a new city or country and experiencing a different culture? As you know, great flight deals don't tend too last long, so if you find a deal you like the look of, get your hands on it right away! To find out more about how you can buy cheap flights traveling in and out of Canada, make sure you check out the special deals pages on these airlines'websites today.