Do you want to earn rewards points you can convert to generous discounts, cash-back, and exclusive privileges? With a Bijenkorf Credit Card, you can get these attractive perks and more.
The Bijenkorf Credit Card is powered by Mastercard so you can feel secure every time you use it, around the world.
If you are interested in learning more about this offer, read on to find out how you can apply for a Bijenkorf Credit Card. We will also tell you about the rates and fees associated with the card.

Bijenkorf Credit Card Features
There are three types of Bijenkorf Credit Cards: the Bijenkorf Silver for starters and basic spenders, the Bijenkorf Diamond for mid-level users, and the Bijenkorf Black Diamond for elite users.
Each of these credit cards has its special advantages and features. To give you a better idea on how these cards work, let's pick the Bijenkorf Silver Credit Card as our example.
The Bijenkorf Silver Credit Card is ideal for your everyday expenses. As a Bijenkorf Credit Card user, you can make financial transactions with ease and comfort.
Powered by Mastercard and issued by the ICS, these cards let you shop and buy products and services online or in-store anywhere in the world.
With the Bijenkorf Silver Credit Card, you can also book flights and accommodation in practically all tourist spots and cities inside or outside the country. Making cash advances is also possible with this card.
Read on to learn about the perks and privileges.
Bijenkorf Silver Credit Card Benefits
You can earn 1 Beehive point for every €1 that you spend using this card. This means that the more purchases you make using this card, the bigger the cash-back, discounts, and promos that you'll receive.
The things you purchase using this credit card are insured for 180 days. With this feature, all your eligible purchases are insured against damages, theft, or loss for 6 months.
This card also gives you extended purchase insurance. This perk increases the manufacturer's warranty of your credit card purchases for one year.
And if you book your flights through this card, you'll get additional travel insurance. This means you're are insured against the costs for luggage and flight delays as well as travel accidents anywhere in the world.
What's more, this card is equipped with advanced security features like 24/7 fraud monitoring to protect you from any transactions beyond your knowledge.
Eager order a Bijenkorf Credit Card now? Read on to check the application process and requirements for your application.
Bijenkorf Credit Card Application Process
You can apply for a Bijenkorf Credit Card via the de Bijenkorf website. Just make sure you are eligible. You may need to present proof of identity showing that you are aged 18 years and above.
You should also present proof that you are a resident of the Netherlands. Moreover, you must show documents proving that you are earning a net monthly income of at least €1,150.
If your credit card application is approved, you will be given a credit limit of €2,500, which may be higher or lower based on your creditworthiness and financial capacity.
Fees and Interest Rate
The fees and interest rates of Bijenkorf Credit Cards vary, depending on the type you are applying for. For the Bijenkorf Silver Credit Card, you must pay an €18.50 annual fee.
You should also be aware of the cash advance fee of 4% of each transaction and the late payment fee of around €20 depending on the discretion of ICS.
The Bijenkorf Silver Credit Card comes with a 14% annual interest rate. Thankfully, there are no foreign transaction costs.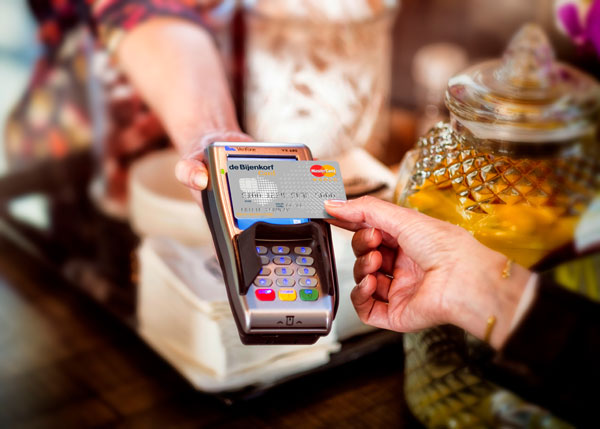 How to Contact the Bank
If you would like to learn more about this offer or ask the bank questions, you can reach them at +31 (0) 20 660 0788 or visit International Card Services BV
Interaction 32, 1112 XP Diemen.
Conclusion
Overall, you will benefit from the Bijenkorf Credit Card if you want to earn rewards points and get additional protection for your purchases in the Netherlands and abroad.
Disclaimer: There are risks involved when applying for and using credit products. Ensure you consult the bank's terms and conditions page before agreeing to anything.