Jo Malone CBE is the lady behind some of the world's most-loved fragrances ever since she launched her brand in 1994. The designer launched Jo Loves in 2011 which is about 'all the things that makes her heart beat' after leaving Jo Malone in 2006,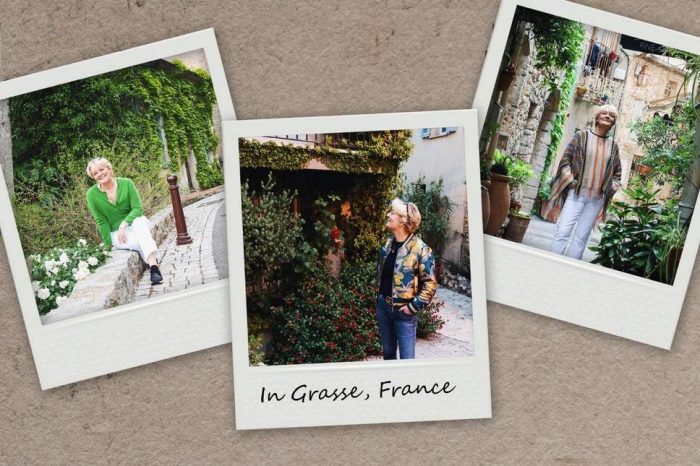 To celebrate the launch of the paperback edition of Malone's best-selling autobiography, My Story, the designer recently spoke to the Standard about her favourite travel destinations.
All-time favorite holiday…
"I think one of our favourite family holidays is the ranch we go to in Mountain Sky, Montana. This a real soul-food holiday – riding the most beautiful horses in a western saddle and the scenery takes your breath away. You are surrounded by all sorts of people from every walk of life. I truly, truly love this place."
Favorite country to visit…
"I love the Middle and Far East. Everything from the cuisine, culture and amazing friends I have made. The vibrancy of textiles and colour and of course the divine ingredients I have found over the last 25 years of creating fragrances. My true love though is Dubai – a magical, amazing place – I could call it home."
Favorite city…
"I love Paris for creating fragrance, Venice for the art, architecture and water and NYC as it will always make me feel alive with its vibrancy."
Favorite beach…
"Parrot Quay in Turks and Caicos is one of the most beautiful white sand beaches in the world. It sits behind a coral reef, so the tide is not too strong. The ocean is turquoise blue, the baby sting rays swim right beside you and the sand dollars are scattered all over the sand – just a magical place. I fell in love with this place many years ago and created my Pomelo to remind me of it every day."
Favorite restaurant…
"My favourite place is The Ivy, Chelsea Garden. It has the most beautiful rose garden to sit out in during the summer and huge fire pits to sit by if the chill sets in. It is a place that I have celebrated many wonderful occasions and spent many a family dinner. My most favourite feature is the Jeroboam of Rose known as 'Jo's bottle'!"
Favorite Packing essentials…
"When travelling, I always wear my caramel cashmere throw, my black silk vest, my black leggings and my Kurt Geiger trainers (which are so comfy).
"I always pack my Tory Burch flipflops, a light silk dress, my black Club Monaco palazzo pants, an Eris swimsuit, white crisp COS shirts and a Louise Kennedy navy and white long dress."
Must have beauty essentials…
"I always have lip gloss, fragrance, a fragrance paintbrush, nail oil and Flexitol foot cream. When flying, remember it's a great place to nourish your nails and feet."