The nightlife in Minneapolis is known for its broad and cutting-edge live music scene. The mid-sized Minnesota city has built a reputation for fostering brilliant local acts in a variety of genres throughout the years. Blues and jazz bars are always busy, but the lively spots that play anything from rock to reggae can also be spotted.
Minneapolis may not be known as a music town, but it most definitely is. It is host to some of the hippest clubs and venues for live music, and the ones listed below are just not to be missed.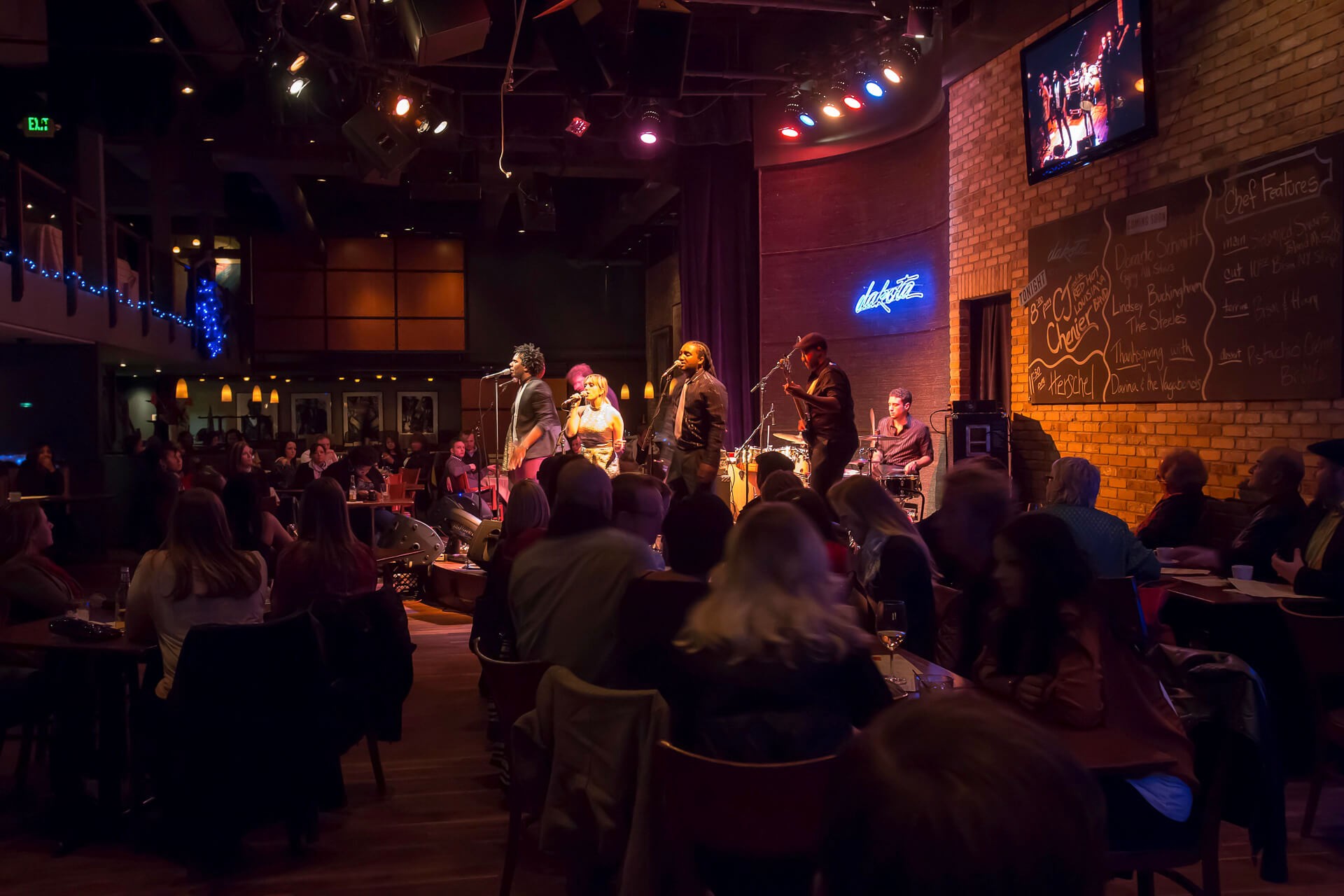 Hexagon Bar
The Hexagon Bar is located on 26th and 26th in Minneapolis, which was once known as the "Hub of Hell." This venue, which hails from the 1930s, is the place to go to hear what's going on in the world of music.

This bar offers its patrons a charming and welcoming ambiance in which they can connect with the best music on the stage. It is as popular for its happy hours as it is for its music, with a Surf Night, Country Jam nights, and frequent bookings of up-and-coming local bands. There's also a 75-cent pool, meat raffles, dart leagues, and other activities.
This is a fantastic little community venue to visit while in town. While hanging out with friends, playing darts or pool, or just having a good night out, guests may listen to local and international acts that are just breaking into the music scene.
Acadia Cafe
Acadia has continued the history of cultivating cultural connection and presenting live entertainment for the people of the West Bank neighborhood—and the rest of Minneapolis—in what used to be the New Riverside Cafe, one of the city's cultural landmarks.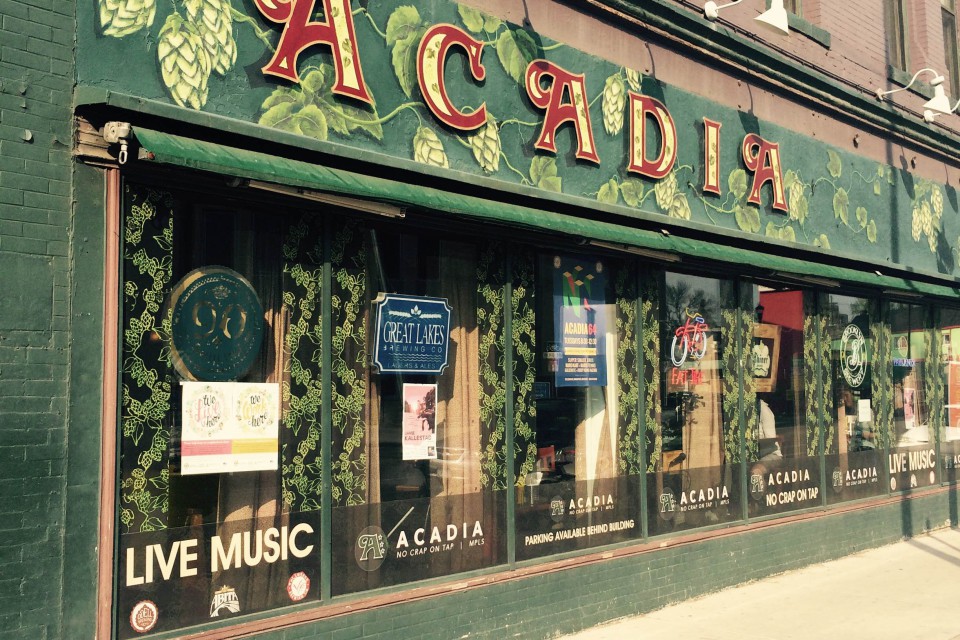 Someone is on stage every night of the week in front of a loyal throng of regulars, including local bands and musicians. The pub has 30 rotating taps to satisfy any beer enthusiast, as well as tasty cuisine to satisfy any hunger that may arise.
Acadia Cafe, a renowned paradise for people seeking the best beer, features live music seven nights a week in its elegant yet cozy atmosphere. This is a fun, amazing spot for music in Minneapolis because of the combination of beer, food, and good songs.
The Armory
At one time, the Armory was the most expensive building in Minnesota. P.C. Bettenburg, a St. Paul architect, designed the structure. Bettenburg served in the Minnesota National Guard as a major. The Armory, which used to host civic activities such as political and sporting events, has always attracted large crowds.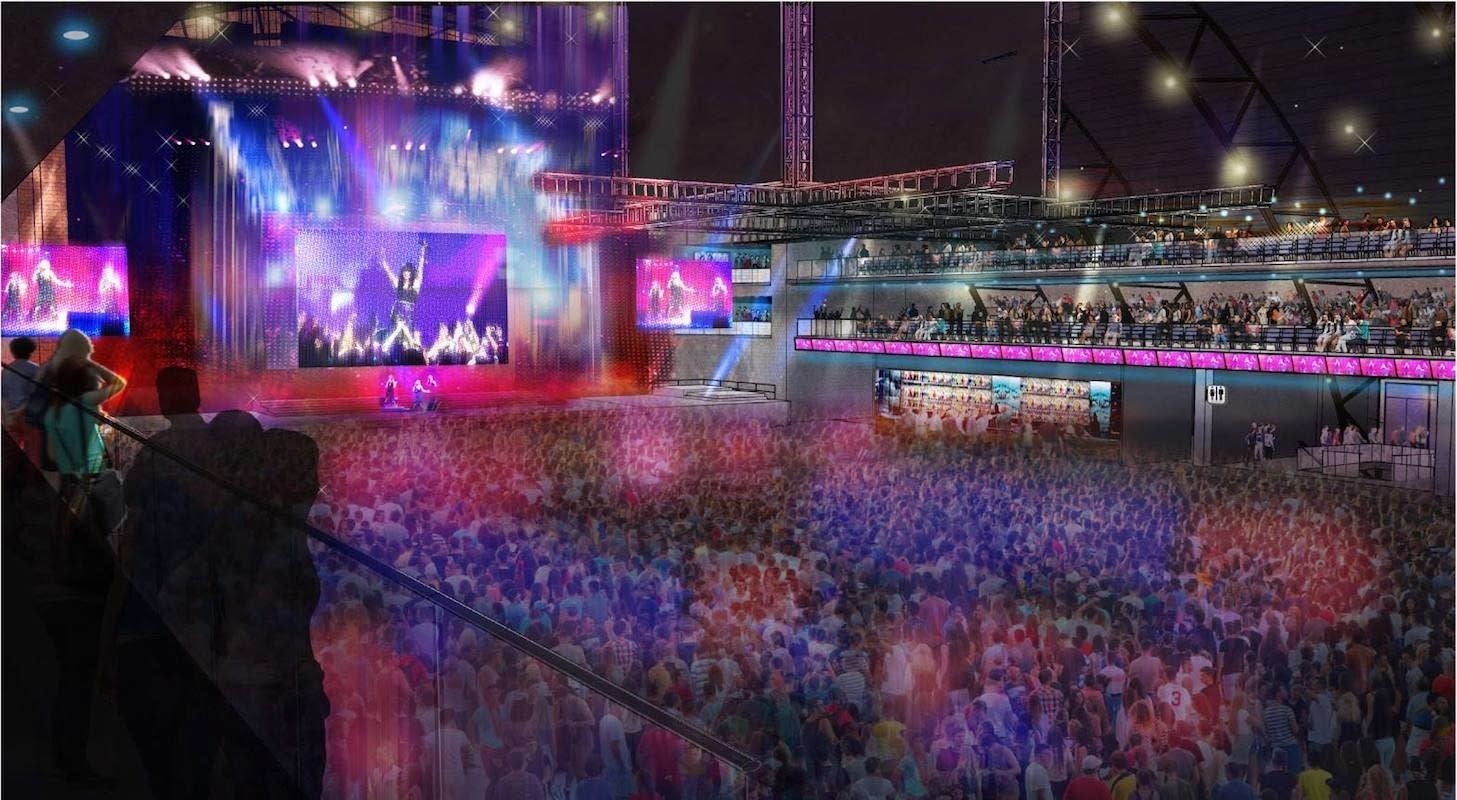 Prince, a Minneapolis native, used the building to film the music video for "1999" in 1982. Aerosmith recorded their music video for the song "I Don't Want to Miss a Thing" sixteen years later. It now features some of the city's best-known acts, with performances ranging from electronic dance music to classic rock.
The spectacular space, which is located in the center of downtown Minneapolis, boasts a staggeringly tall arched ceiling with seating for 8,400 concertgoers. It's not uncommon to see people waiting outside for concerts to start, creating a fun guessing game as to who will be performing that night.
Dakota Jazz Club
Jazz fans assemble at the Dakota, a cabaret venue that marries classic American cuisine with melodious rhythms, right on Nicollet Mall, a prominent strip in downtown Minneapolis. While the club serves as a significant milestone in the lives of many bands, it also has a philanthropic mission of preserving and sustaining the jazz culture.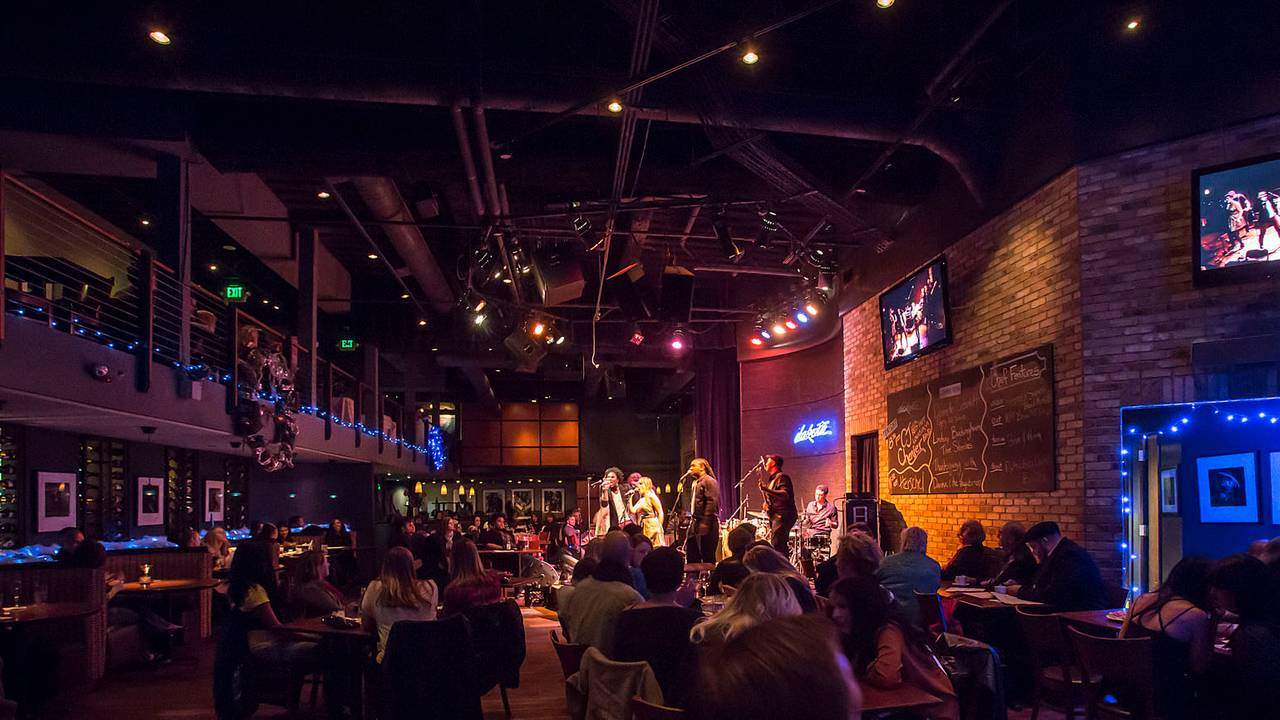 This dedication to the community has aided in the establishment of the upscale restaurant as a vital part of the Twin Cities' music scene. Although jazz is the undisputed king of the show, other genres such as R&B, funk, hip-hop, and even Celtic are occasionally heard at the venue.
Dakota Jazz Club is a terrific music venue to visit while in Minneapolis, with world-class music seven nights a week and a delectable menu of food. Enjoy a delicious meal before or during the show, or simply relax with a cocktail and take in the fun.
Fillmore Minneapolis
The Fillmore Minneapolis is always set for crowds, with 22,000 square feet of dance floor and a wraparound upper level, not to mention a VIP lounge, full restaurant, and bar. The performance calendar comprises nationally known bands on a regular basis, ranging from electronic dance music to alternative and indie music.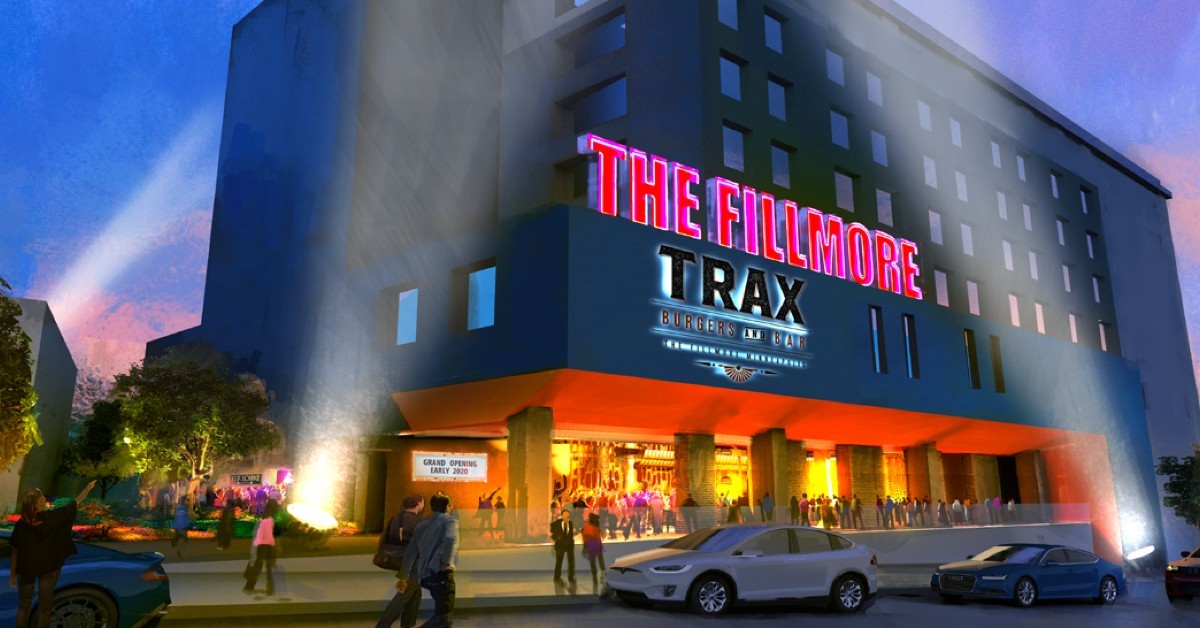 Fillmore nostalgia from the original San Francisco venue, traditional iconic Fillmore red velvet drapes, murals, a wood dance floor, chandeliers, and other local Minneapolis features guarantee a night out at the Fillmore is always exceptional.
On the mezzanine level of the venue, there are box seats and premium tickets with custom artwork honoring Prince. You won't have trouble finding a bite to eat before the concert or a place to party afterward because it's located in the popular North Loop area.
331 Club
This club, which has been a part of Minneapolis' art district since 1899, has gone through a major transition from being a biker bar to becoming a popular hotspot for artists and musicians. Every weeknight, the events here include some kind of live entertainment, ranging from music to trivia to bingo.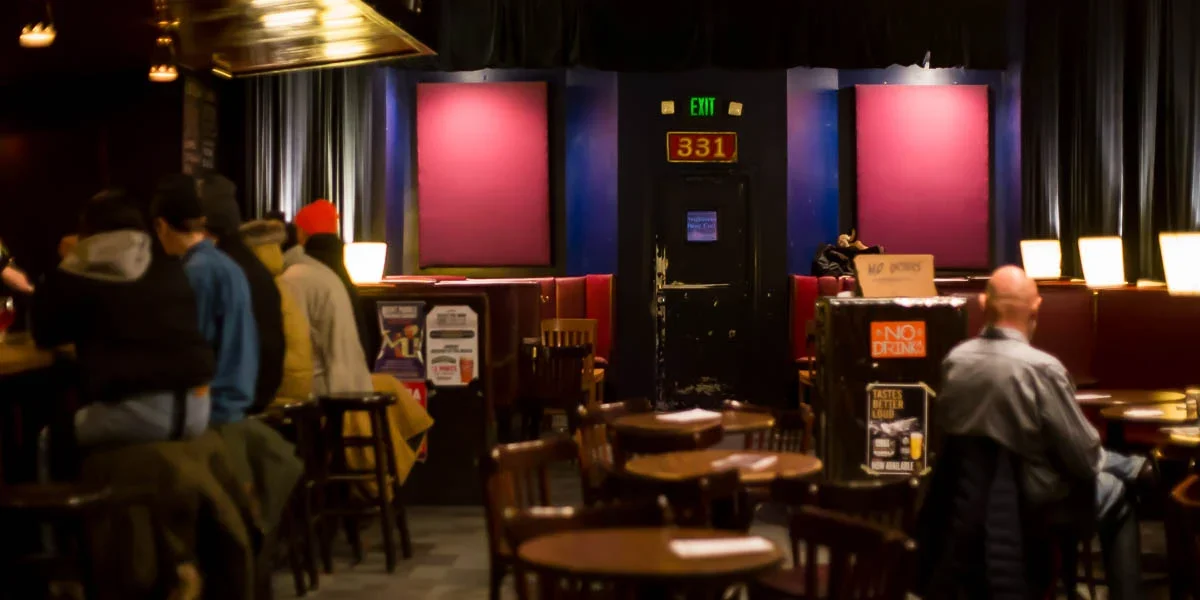 In 2005, the venue was completely renovated, uncovering the old tin ceiling, installing a stage, renovating the bar, constructing bigger seating, and modernizing the bathrooms. The entryway is framed by a big chalkboard door that lists the night's events.
When you walk in through the covered entrance, you get a sense of how unpretentious and low-key it is. Guests can enjoy tasty drinks while eating affordable food in 331's sophisticated ambiance, as local music fills the air.
First Avenue & 7th Street Entry
First Avenue & 7th Street Entry, arguably the most well-known music venue in the Twin Cities, is literally marked by the legendary musicians who have graced its stages. This music club servea as a stepping stone for new performers like Soul Asylum, and more renowned artists like Eminem and U2.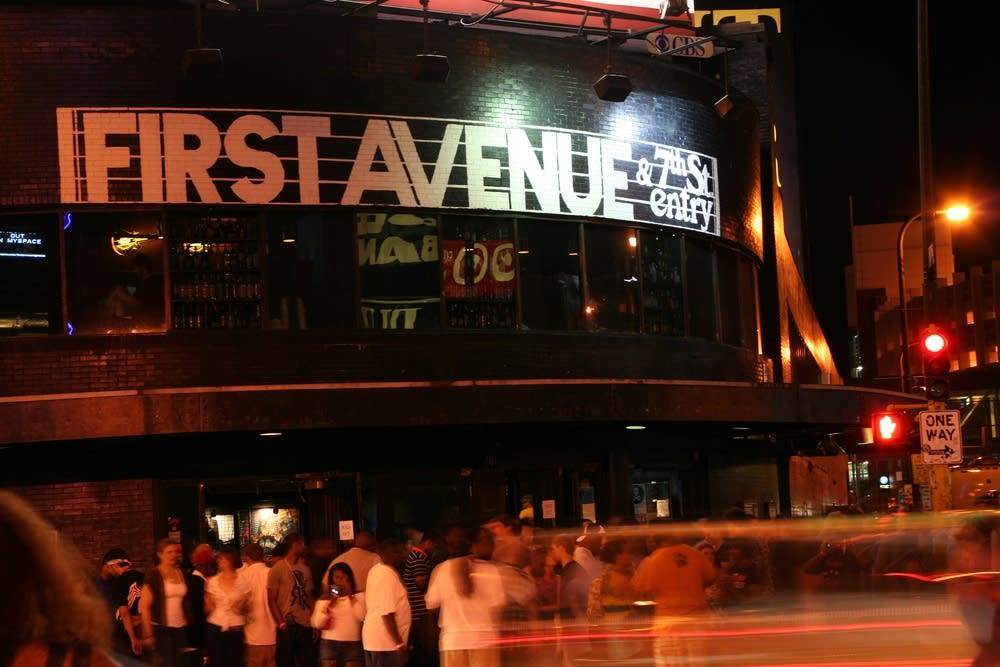 Originally a Greyhound bus station, First Avenue has permeated the city's music culture to become a veritable institution. Local musicians can be heard playing almost every night of the week, and the club hosts nationally acclaimed bands on a regular schedule.
Come by even if you don't have tickets to a show to take a good look. It's recognizable from the outside, a jet-black structure with more than 400 silver painted stars bearing the names of prominent artists who have performed there, the most well-known of whom is Prince. This beloved landmark is more than just a music venue—it's a true city icon.
The Cabooze
The Cabooze, which opened in 1974 and has been a cornerstone in Minneapolis' music scene since then, is a confluence of worlds with just about any type of person in the audience. It's located just outside of downtown in Cedar Riverside, an East African-populated community adjoining the University of Minnesota.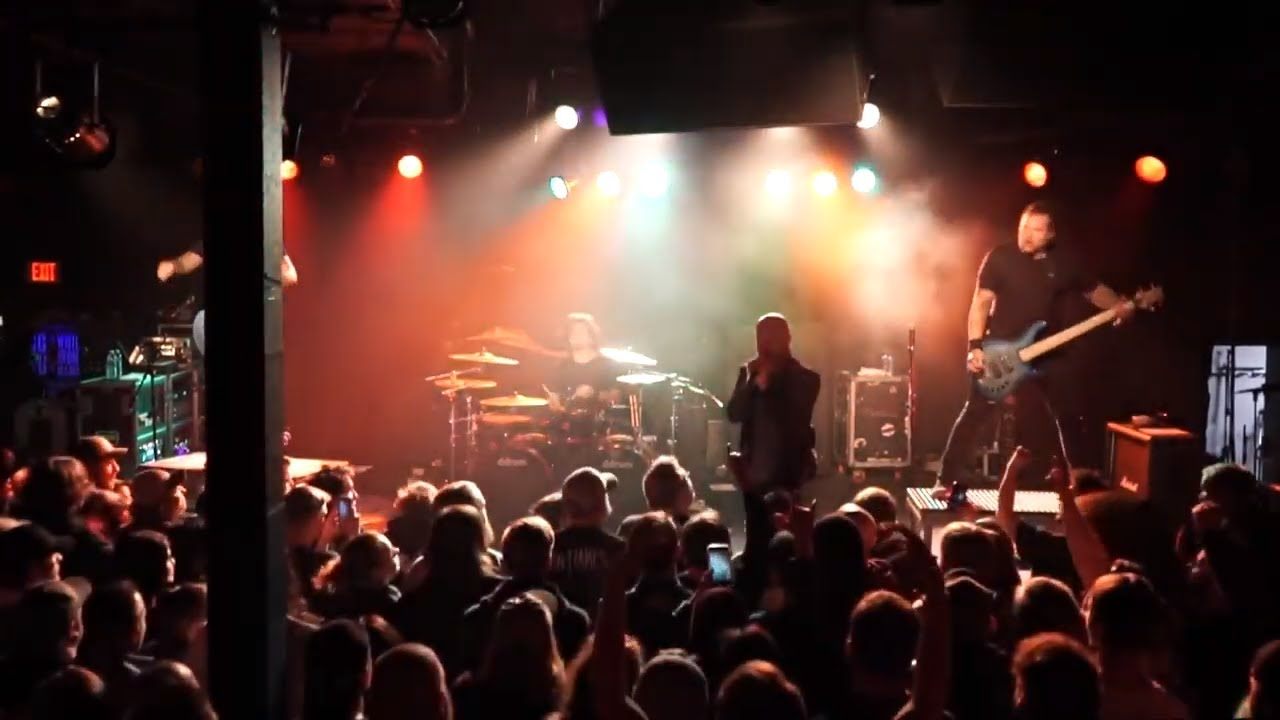 This venue has long been one of the area's most popular blue-collar clubs, named for its deliberate similarity to a super-sized train's caboose. While mainly a rock venue, it also hosts hip-hop musicians and others on a regular basis, including Minnesota's own Atmosphere.
The Cabooze's working-class charm comes from its bikers-and-blues ambiance, but it also showcases country, hip hop, jam bands, indie rock, and everything in between. Bob Dylan used to perform here.
Skyway Theatre and the Loft
What was formerly a movie theater in the heart of the city has been transformed into two of the city's most popular music venues. It prides itself on providing the city with every facet of the music industry by hosting over a hundred events per year in a variety of genres including country, electronic/dance, rock, and jam bands.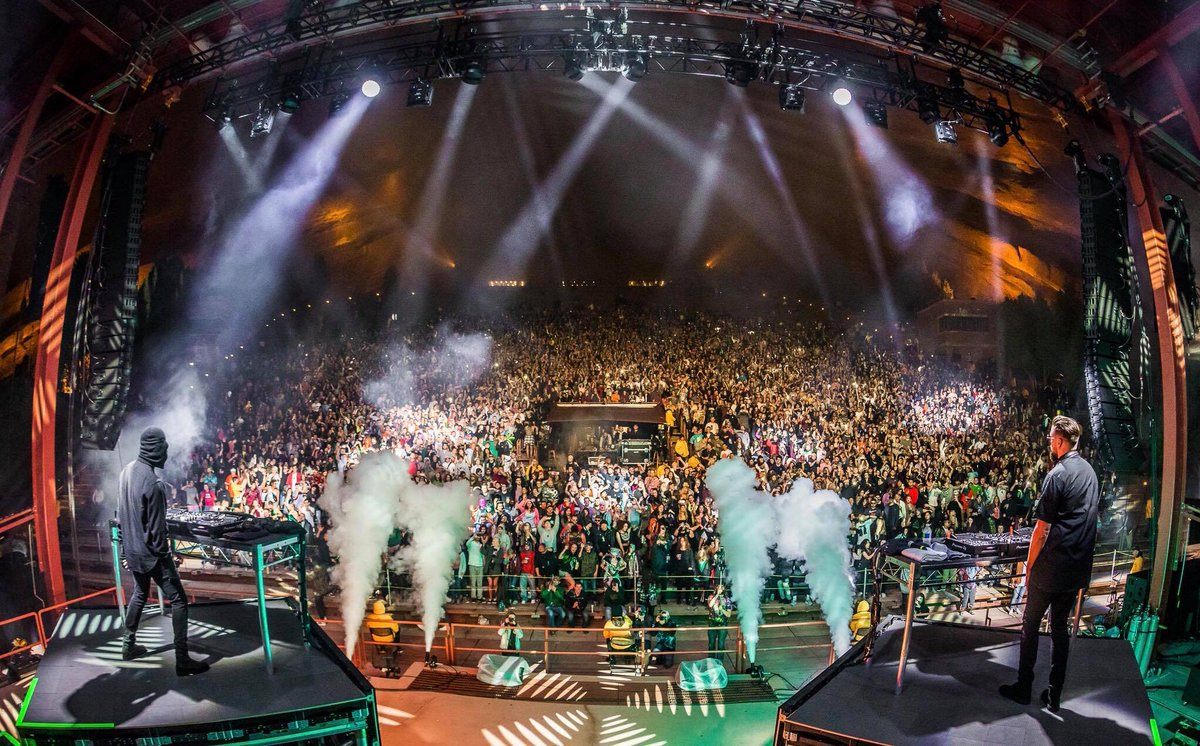 The main room at Skyway is no stranger to raves and rock, with two stories and an amphitheater-like arrangement that can fit up to 2,500 people. It's usually packed, with large audiences grooving out and dancing to a wide range of genres.
The Loft, which is known for its ground-shaking rhythms, is a single-level venue next door with a smaller capacity that allows you to get up close and personal with the performers onstage. There are three bars, high-top tables where you can enjoy a drink or hang out, and plenty of room to dance the night away.
Conclusion
Thanks to their world-class creative culture, incredible local talent, and genuinely amazing music venues. Minneapolis is a wonderful place to play, hear, and discover music of all kinds.
The city always puts on great entertainment, from well-known local performers to stadium-tour stars. Minneapolis music is one-of-a-kind, so be ready to immerse yourself in the culture that will make you rock.