Are you looking for the best vacation destinations for a tropical getaway to enjoy the sun and sand? Vacation getaways in a sunny and warm tropical paradise are some of the best vacations one could ever experience, but they can be too costly if you don't know where to look and where to go.
Tropical getaways don't have to be too expensive — there are a lot of places to go where you can enjoy sunny weather and gorgeous beaches without worrying about your budget. These places can be on par with some of the most luxurious tropical vacation destinations and are sometimes even better!
Read on and discover the best tropical places where you can spend your next summer getaway vacation. Find out more about these places that should be on every go-to summer bucket list!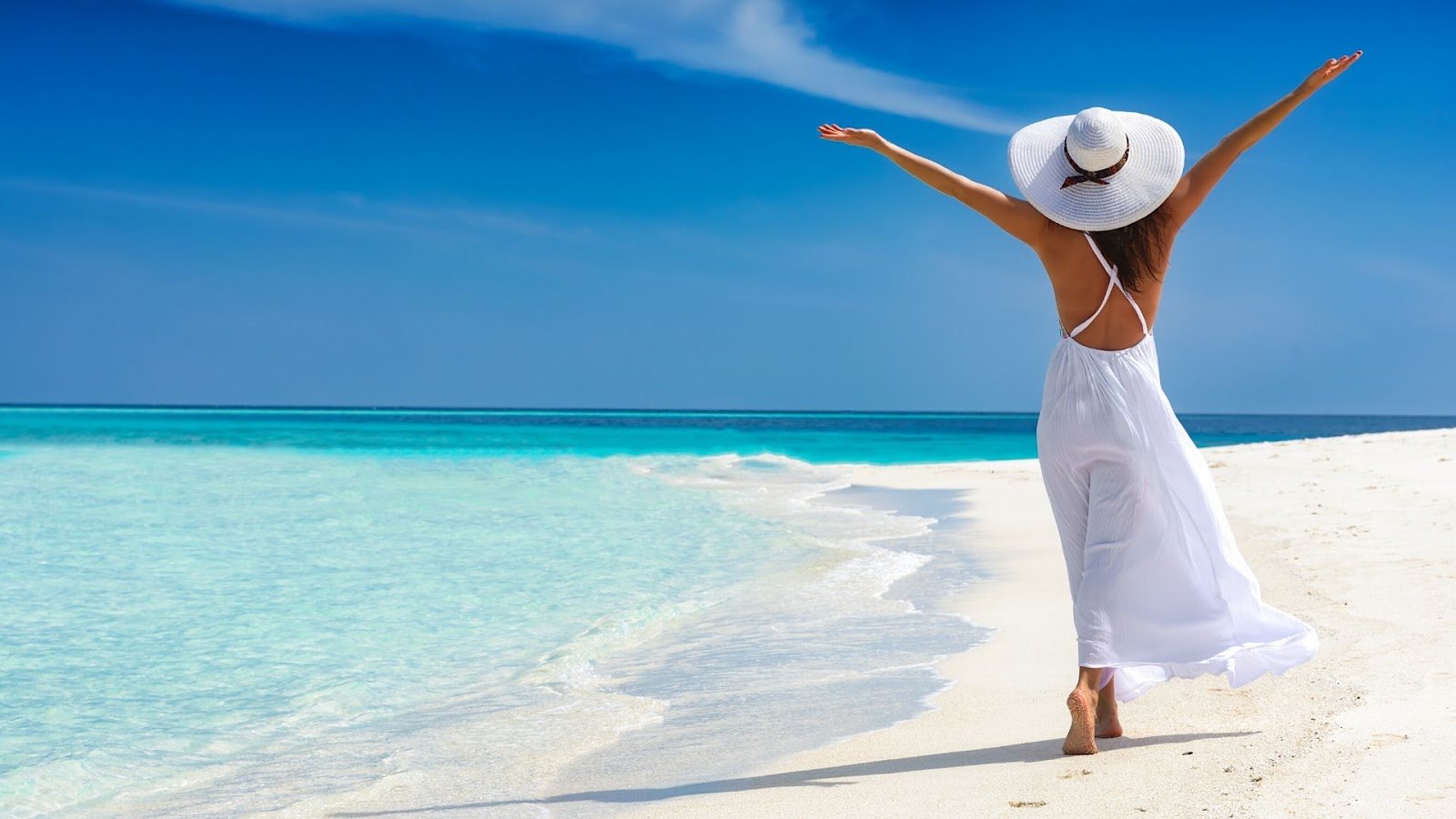 Cozumel, Mexico
First on our list is Cozumel, Mexico, filled with stunning beaches that can be enjoyed for free all year long. The only thing you're spending here are your days filled with the sun, the beach, the food, and the ambiance, leaving your wallet thick and heavy even after your trip.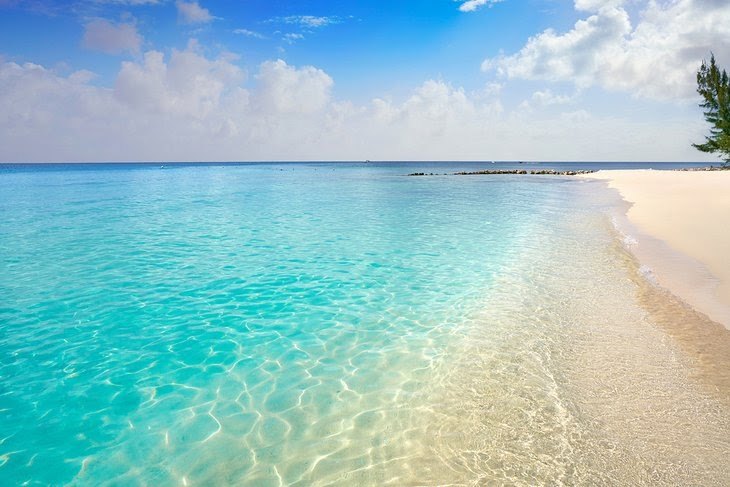 It's best to visit Cozumel after the hurricane season, which is until September, but if you want to get the best deal for your money, you can opt to visit from July to August. While the months from December to March show an increase in accommodation and flights, staying in Cozumel during those seasons will give you the best sunny skies.
Visit the Arrecifes de Cozumel National Park, the world's second-largest coral reef system, at a very affordable price. You can also enjoy some cheap snacks such as tamales and quesadillas at the local merchants.
Koh Rong, Cambodia
Suppose you want to beat the crowds at Angkor Wat and enjoy the beach instead, head to the island of Koh Rong in Cambodia, and experience the untouched and undeveloped white sand beaches. Enjoy the paradise of sandy coves and coral reefs and watch the sunset over the clear waters.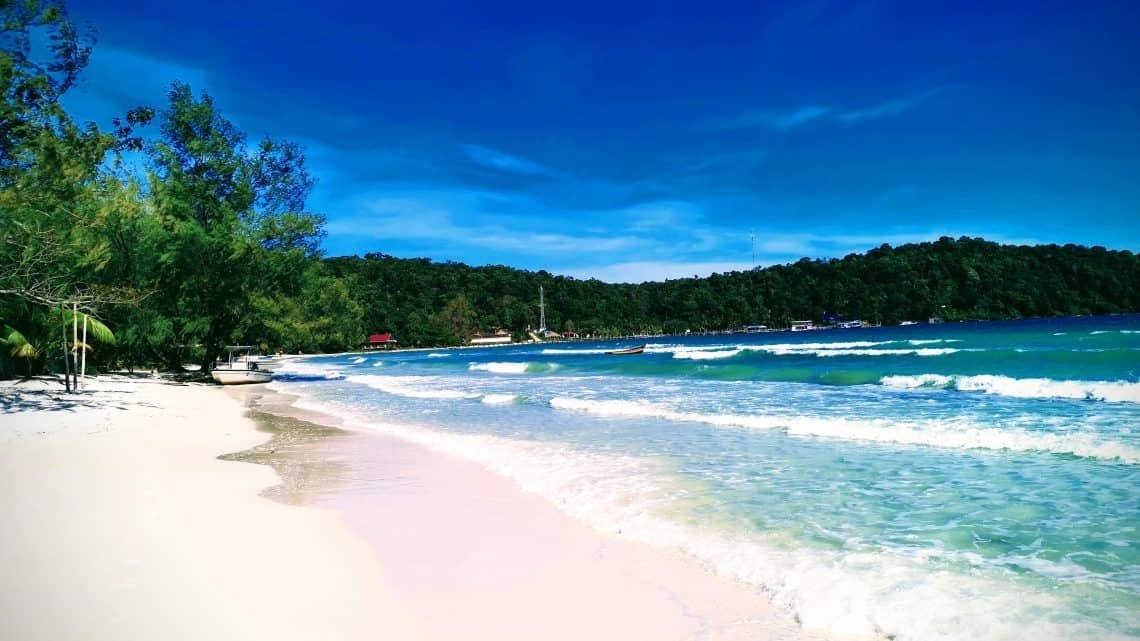 What's more, a vacation in Koh Rong would only cost you a fraction of what you'd spend in Thailand or Malaysia! This island truly offers an incredible tropical paradise that is still hidden under the radar so that you can expect fewer crowds and cheaper rates.
The price of one movie night back home is equivalent to a full-day boat tour, three day's worth of lunch at a local restaurant, or a full set of snorkeling gear!
Palawan, Philippines
This quaint and quiet island in the Philippines is another tourist hotspot known for its untouched waters, serene ambiance, and meager prices. Most of the island works on tourism, so you may expect that prices are jacked up for tourists – but even so, the prices are relatively lower compared to its neighboring tropical countries.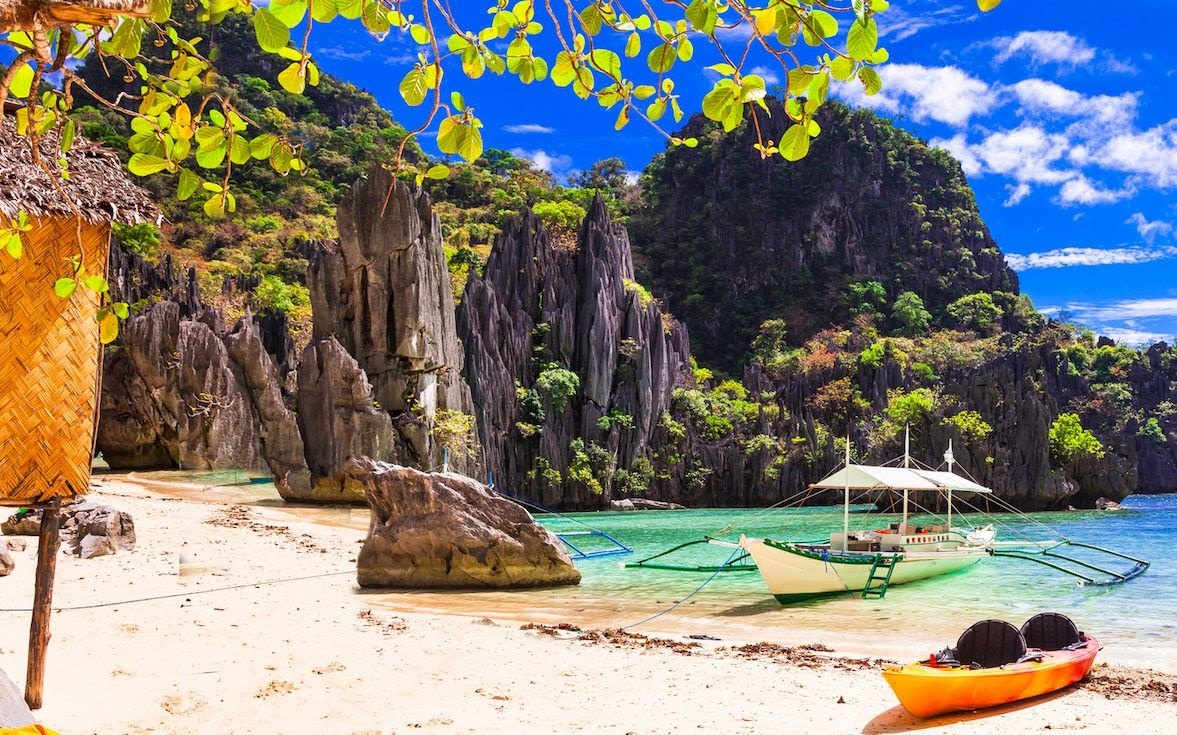 Puerto Princesa, El Nido, and Coron are the top three most famous destinations on the island, offering plenty of budget accommodations that will give you a stunning view of the water. While luxurious amenities are also available, tourists prefer simple beach bungalows. After all, they won't spend much of their time inside as there is plenty to do on the island!
It's best to visit from June to November to beat the crowds and take advantage of the off-peak season prices. Don't worry about the weather because rain does not last long on the island.
Bali, Indonesia
Another favorite tropical destination next to Palawan, Philippines, Bali in Indonesia, is a cult-favorite for its state-of-the-art spas and pristine beaches.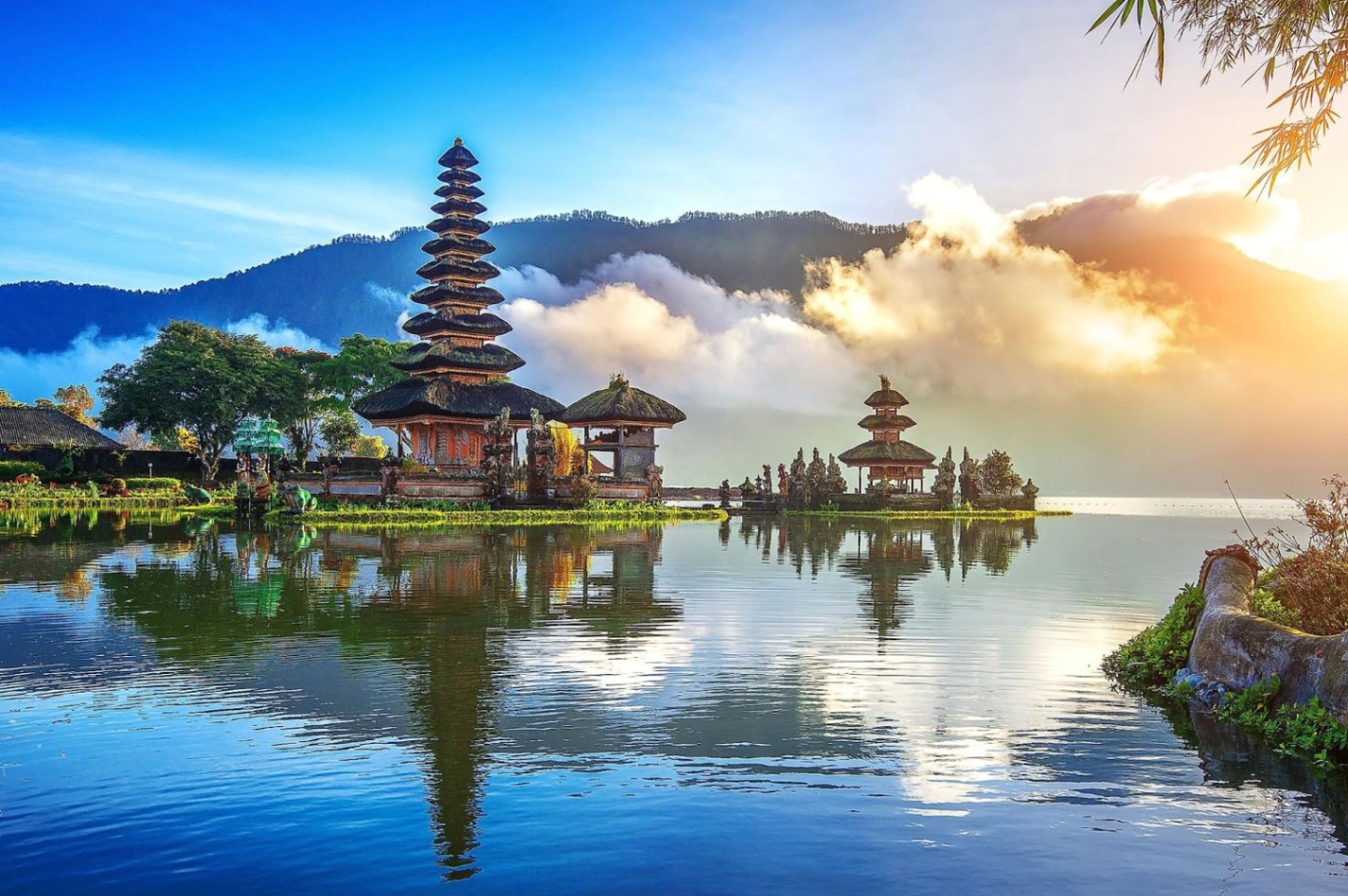 Vacationers in Bali who are on a budget follow a simple rule: going to the southern part of Bali is much more expensive. Still, prices are relatively lower compared to other tropical destinations.
Kuta, Ubud, and Seminyak, all found in the southern part of the island, can be pricier and more costly than areas in the north and central hills. Wherever you may be, all beaches in Bali are free for public use, so you don't have to worry about entrance fees and extra charges.
Dominican Republic
Another famous tropical destination known not just for its scenery and beaches but also for its very low prices, Dominican Republic, is a must-go place for those who want to get the best tropical vacation experience.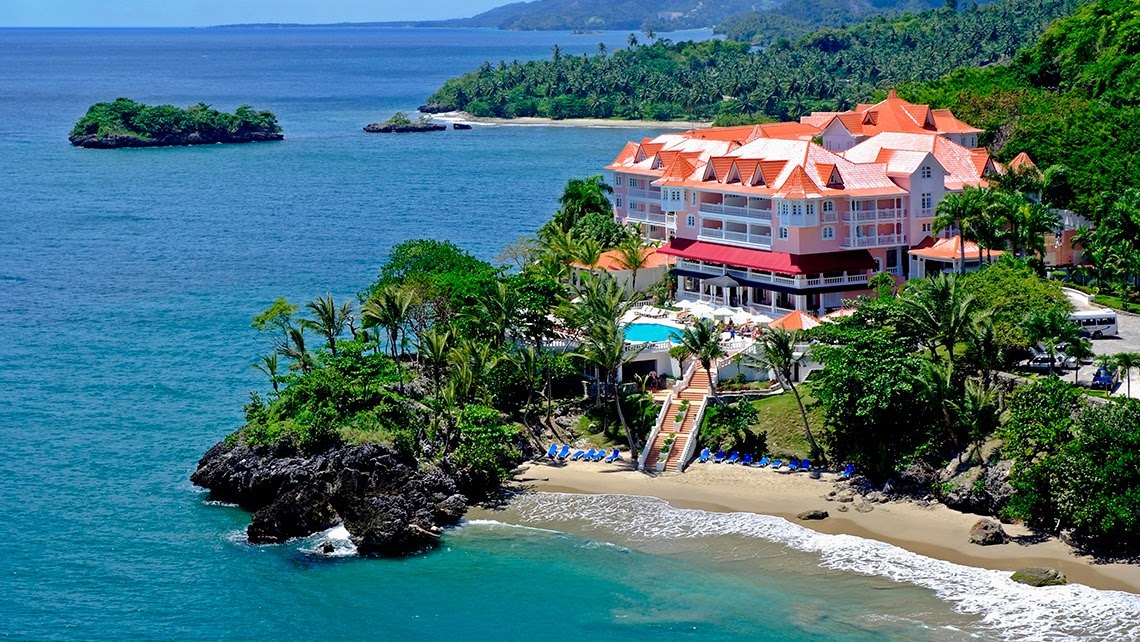 Pro-tip: Ditch the tourist hotspot areas of Santo Domingo and Punta Cana, as the accommodations can be expensive. Instead, head to lesser-known towns and off-the-beaten-track areas to discover hidden gems such as Samana and Bahia de las Aguilas.
Remember that you'll save much more money in the Dominican Republic by staying at an all-inclusive resort instead of eating out due to the 16% government tax and 10% service charge added to meals. It's best to visit this beautiful place during April, May, and July to make the most of special discounts on accommodations and airfare.
Luang Prabang, Laos
Another gem in Southeast Asia, Luang Prabang in Laos, is lesser-known than its neighbors, the Philippines and Indonesia. However, Luang Prabang is an equally spectacular place to stay in.
Because the city is a UNESCO World Heritage city, it is the most visited destination in all of Laos.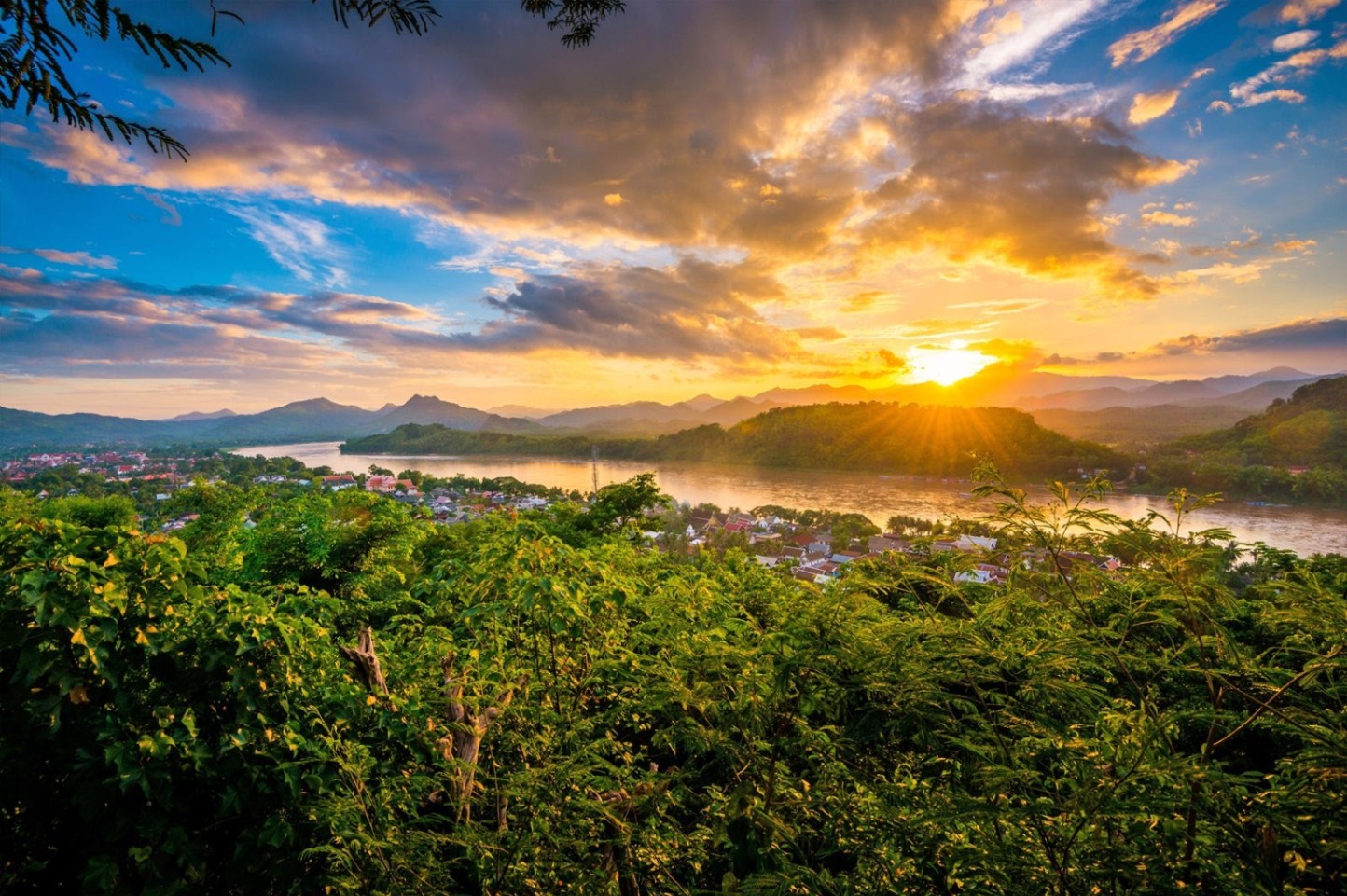 If you want to take a break from beaches, this is the place to go. The city is filled with temples and houses that reflect French colonial architecture. You can also visit the 16th century Wat Xieng Thong temple and admire its mosaic patterns and wooden carvings.
The mighty Mount Phu Si is a great place to marvel at the sunset, as well as to hike. Try to visit this historic city from February to November to escape the crowd and take advantage of off-peak season prices.
Costa Rica
Costa Rica is best visited from May to halfway of December as this is the time when the palace experiences the "green season" characterized by rain, thick clouds, and budget-friendly surf breaks.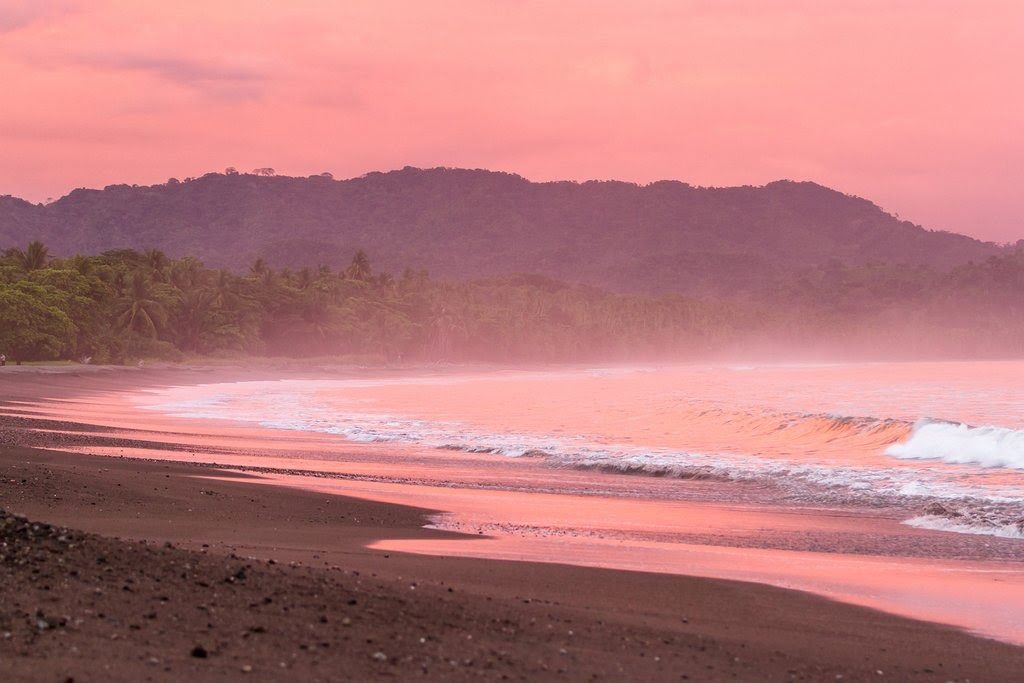 Though there are rainy days, there are still plenty of sunny days that are perfect for the beach. Hike up the Volcano Arenal and experience some moments with nature without breaking the bank. All you have to do is pay the entrance fee and follow the signs for unlimited fun and adventure.
Ditch accommodations in the tourist hotspot towns of San Jose and Arenal to get the best deals and prices.
Langkawi, Malaysia
While Malaysia is known for its caves, rainforests, and shopping sprees, there's another side of the country that is home to pristine beaches, spectacular diving spots, and crystal-clear waters.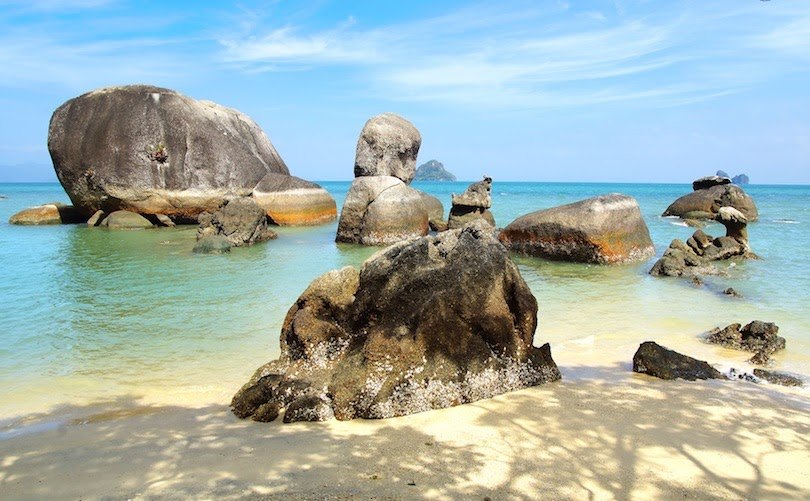 One of these is the archipelago of Langkawi, made up of 99 islands located in the heart of the Andaman Sea. If you're on a budget, Langkawi is a great place to go to as it offers many activities, affordable accommodations, and endless beaches that can be enjoyed for free.
To make the best of prices and deals that are usually cut by 50%, visit in September or October. This rainy season is also the perfect time to visit the seven pools of Telaga Tujuh, walk the Sky Bridge, which is 660 meters above sea level, and hike through the mangrove forests of Kilim Geoforest Park.
Hoi An, Vietnam
Best for honeymooners looking for a tropical haven, this charmingly quaint town of Hoi An in Vietnam proves to be the best choice due to its location. It is still on the off-beaten track, which helps to avoid the crowds, but also just minutes away from the stunning waters of Da Nang.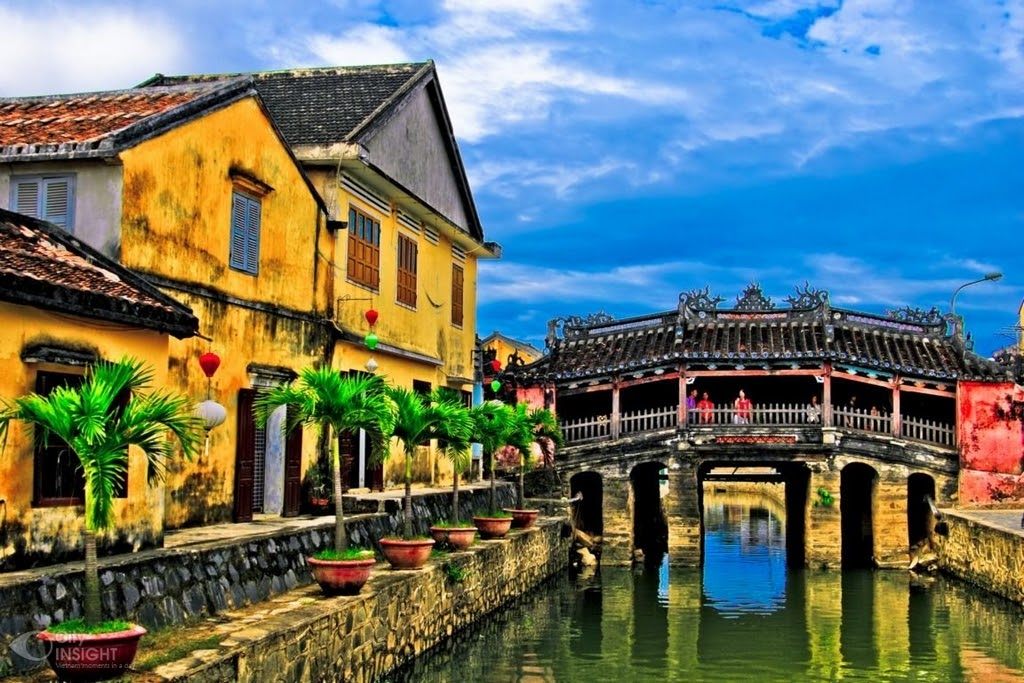 The place offers privacy and intimacy, perfect for couples, too. This UNESCO World Heritage city is a great place to explore on foot.
The off-peak season falls between September through March. While technically under the typhoon season, all you have to worry about are short afternoon rains, leaving you plenty of time during the day to explore the city.
Aruba
Don't be surprised that Aruba is considered to be a cheap place for a tropical getaway – the key to enjoying a budget vacation on this island in the Caribbean is timing.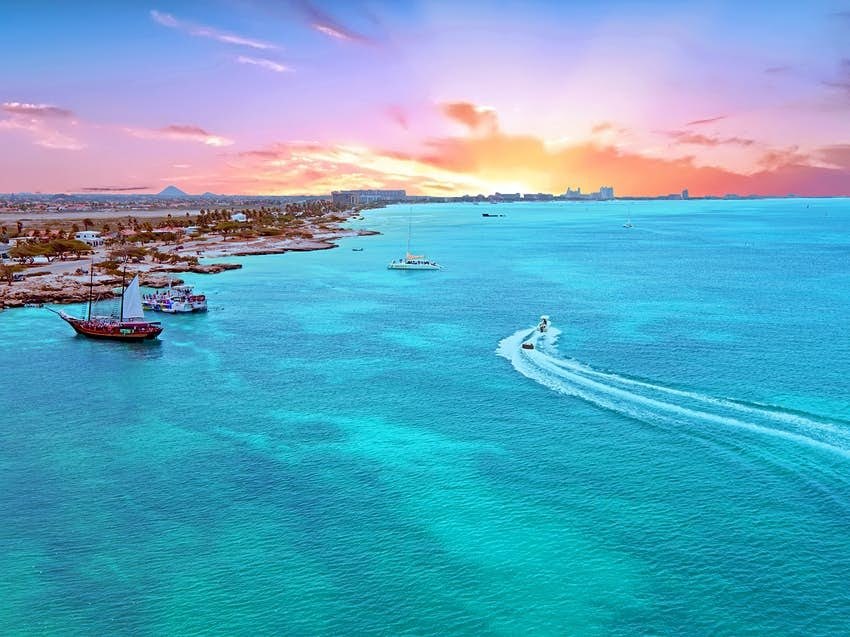 If you don't mind a bit of heat, visit Aruba from September to October to get the lowest prices.
June to August still offer low prices, but the temperature is less warm than September to October.
Another pro-tip: take advantage of the supermarkets in Aruba for your food and snacks. Restaurants, especially those on the beach, aren't cheap at all.
Conclusion
Going on a vacation doesn't always have to be tough on your wallets. Budget-friendly destinations are becoming more and more popular as tourists are becoming more smart and sustainable when it comes to traveling and vacationing.
Here are some of the best tropical hideaways that you and your loved ones can enjoy, as well as your wallet and finances! Start planning your next budget vacation in one of these tropical destinations and have the vacation of a lifetime that you will surely remember. Don't forget to pack your sunscreen!