Ireland is best known for its pubs and castles – but there's so much more to this island country in Europe that is waiting to be explored. Discover some interesting facts, places, and trivia about Ireland and learn what there is that makes people fall in love with this Nordic fairytale-like land.
These interesting facts about Ireland will surely make every traveler want to pack their bags and hit the road.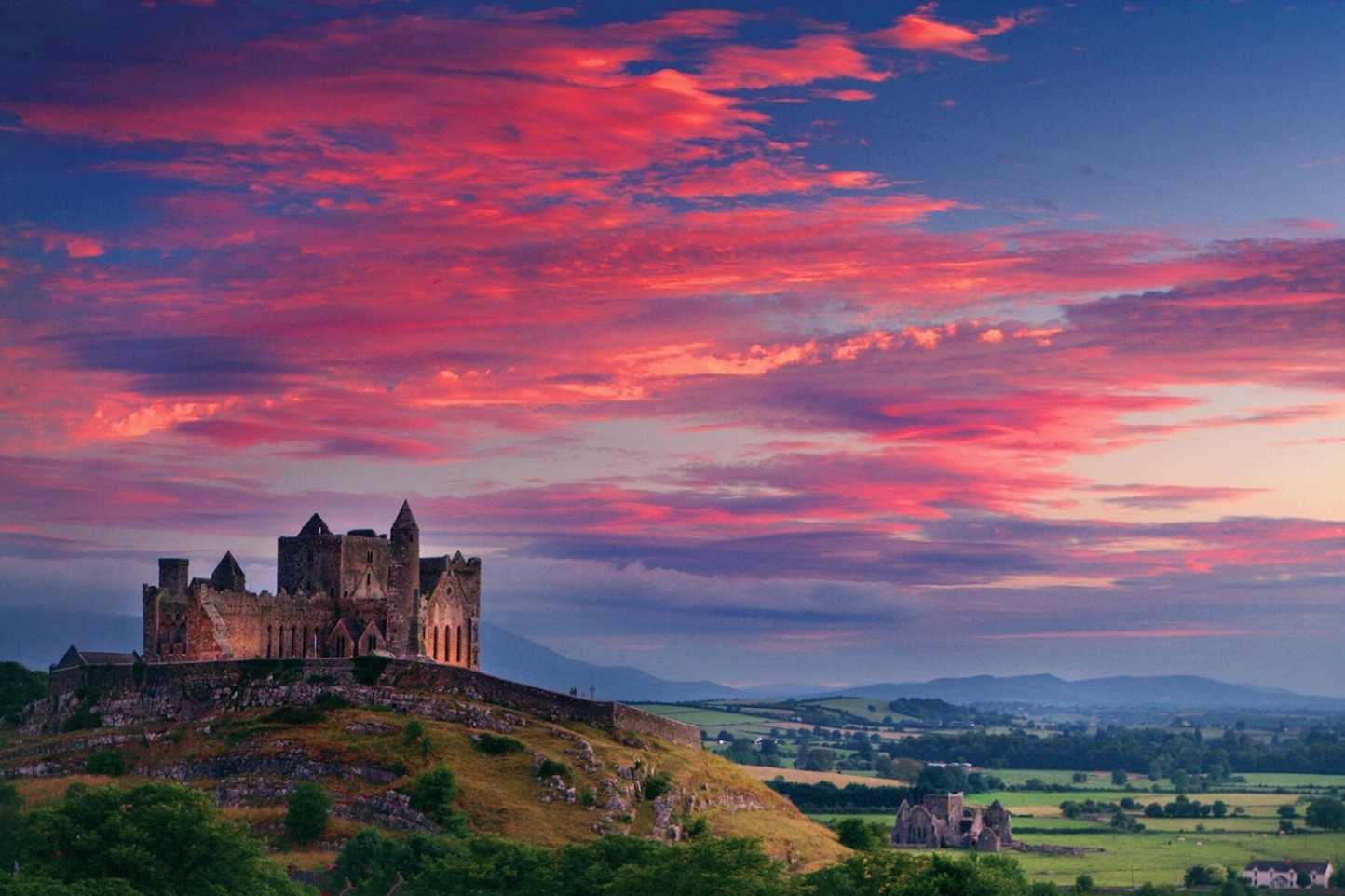 Irish People Love Beers
If you love beer, Ireland is the place to be! The country ranked sixth on beer consumption per capita in 2015 compared to the rest of its neighbors in Europe. But who would blame them, though – Guinness, one of the best beers in the world, is produced in Ireland!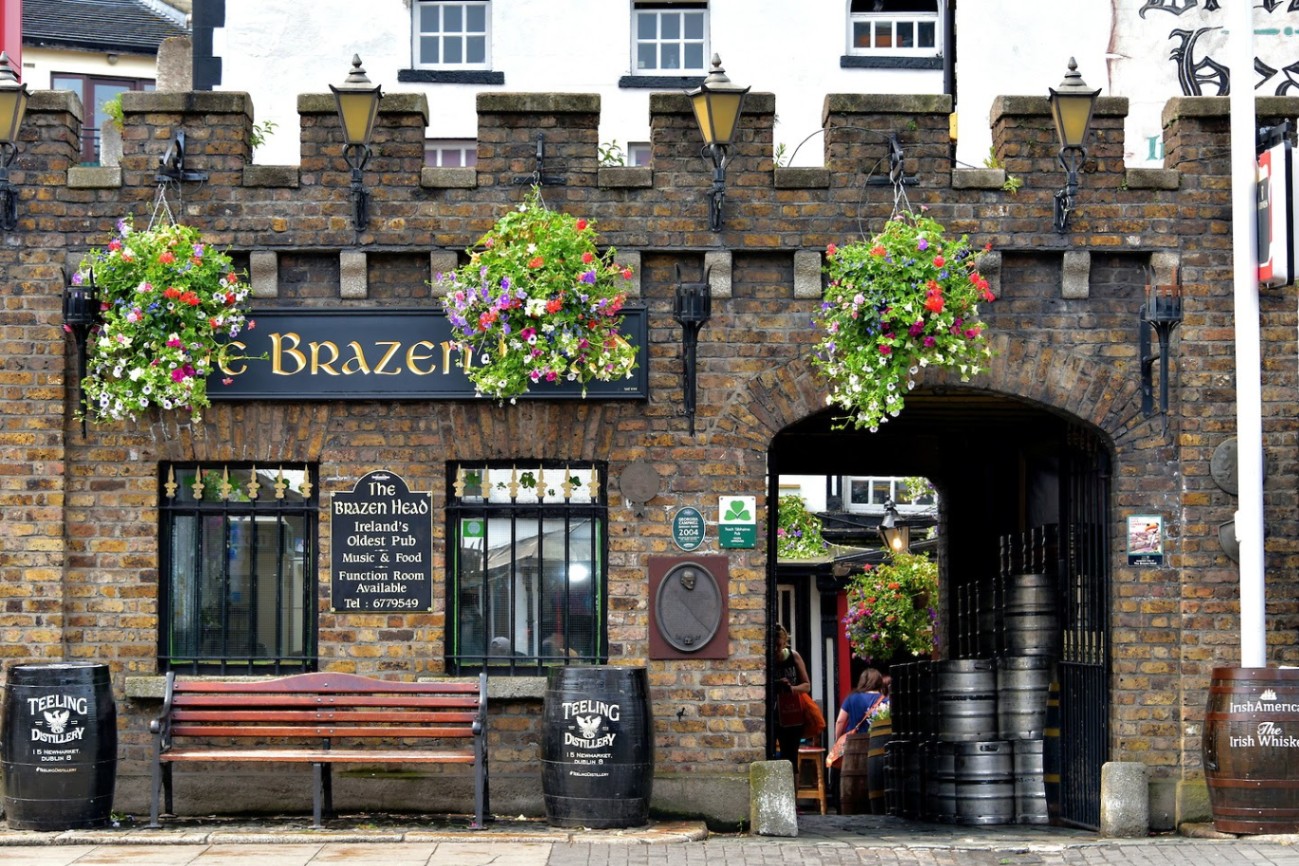 Liscannor, a town in County Clare, which has a population of 129 people, has five pubs! That means that a pub exists for every 26 people in that town. This is because Irish people do not like drinking at home; they prefer to drink in pubs as a way to socialize.
One can't go around the country without seeing a pub on every corner. That's how fascinated the Irish are with beers. You'll also love the fact that Guinness tastes better in Ireland than the rest of the world – and you have former U.S. President Obama's word on that!
The Book Of Kells Can Be Found In Ireland
Created by Irish monks sometime in 800 A.D, the Book of Kells, an illuminated manuscript of the four Gospels of the New Testament, is considered Ireland's national treasure.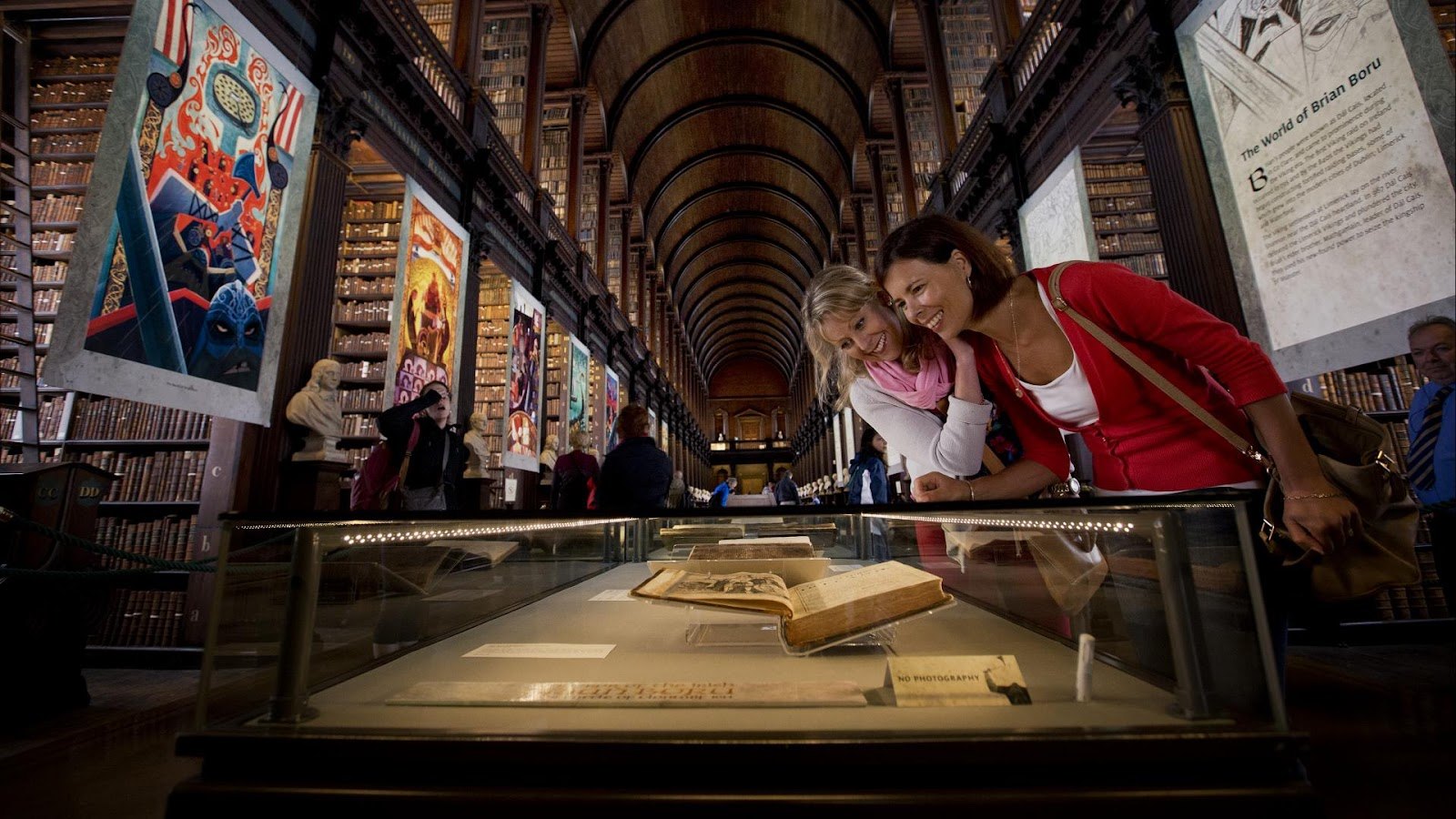 Aside from being the world's most famous medieval manuscript, it is the country's greatest cultural artifact.
The manuscript can be seen and visited in the Trinity College Library in Dublin. The Book of Kells Exhibition is open every day, but guests are advised to book tickets online for instant access and to avoid long lines.
The Country's Capital Was A Viking Settlement
Dublin's rust brick stone buildings, multi-colored facades of pubs, bookstores, shops, and coffee shops hold so much history. Before attaining its picturesque, vivid, and playful atmosphere, which both locals and visitors love, it was once a Viking settlement in the 10th century.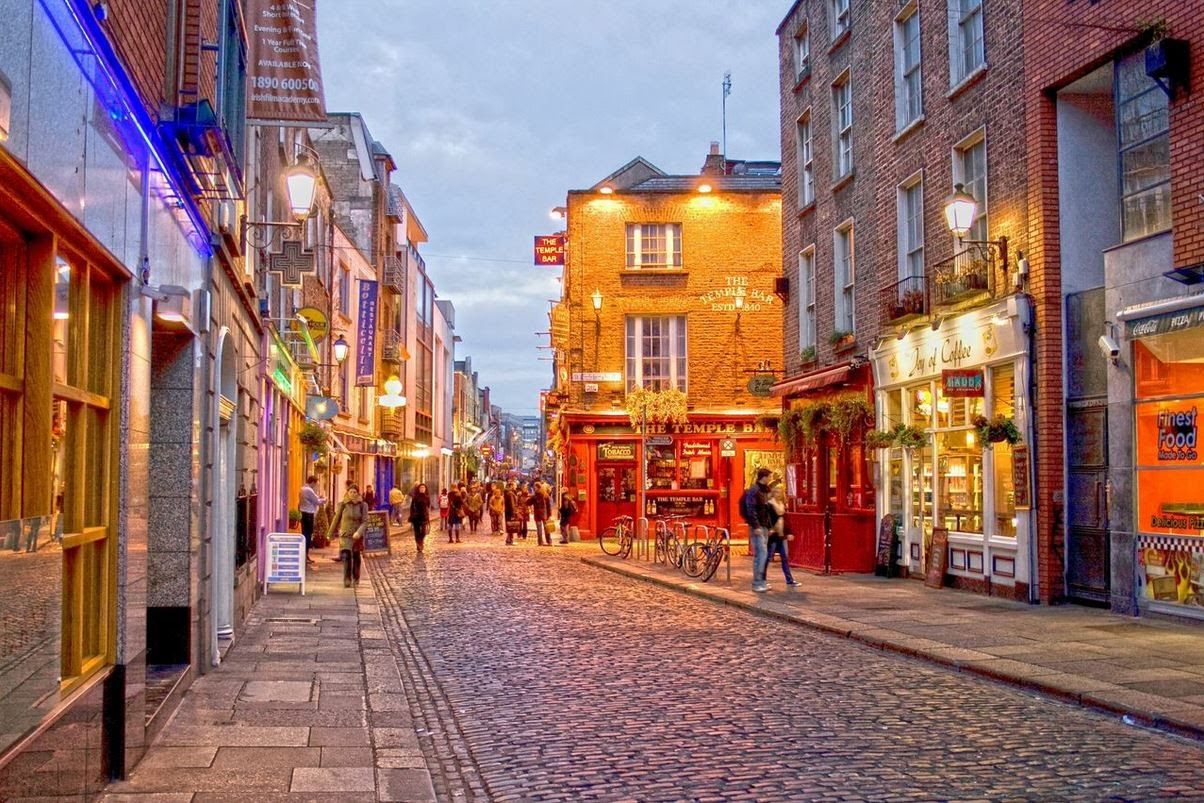 It remained under the control of the Vikings for almost three centuries. This part of the city's history is still widely celebrated through a Viking Festival held annually in April and tourist hotspots that serve as odes to the Viking history of the city.
These include the Viking Splash Tours and the reenacted Viking village called Dublania. Guests can travel back in time to learn about the great Viking history and even experience becoming a Viking for a day.
There Are No Snakes In Ireland
Good news for those who fear snakes and other slithering creatures: you won't find any of them in Ireland. There are absolutely no native snakes in the country's majestic landscapes, forests, and hills!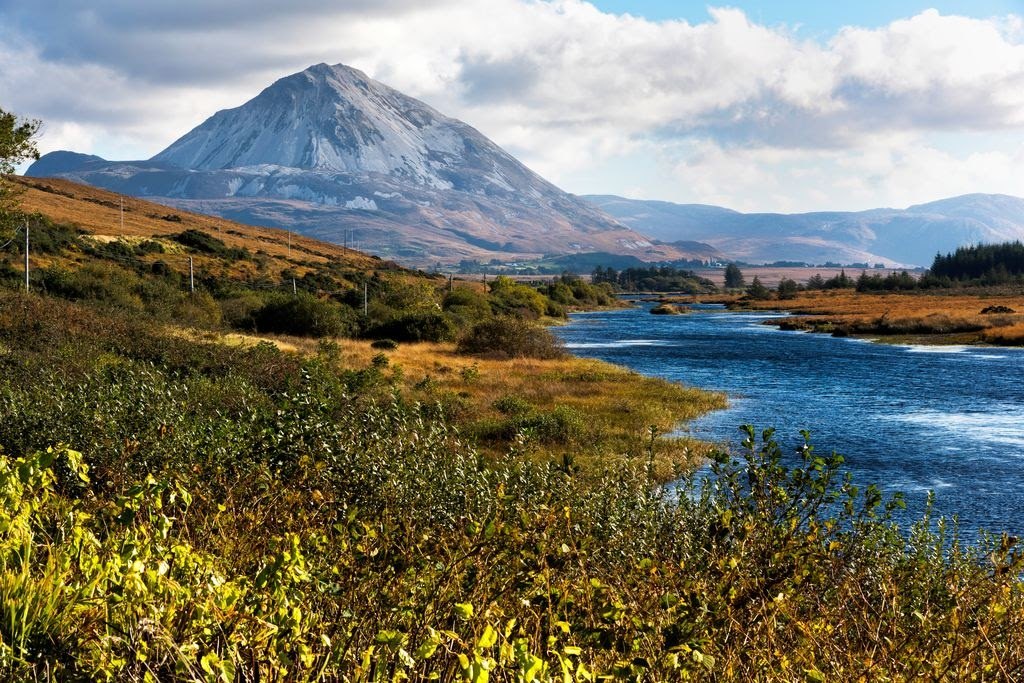 Although St. Patrick's tale of banishing all snakes from the island is the most widely-known reason why the country is free of snakes, there is a scientific explanation: the climate in Ireland has not been favorable for snakes since the coming of the Ice Age.
So contrary to the famous story of St. Patrick banishing all snakes, Ireland's snakeless environment is due to climate and weather. While we certainly want to believe that St. Patrick had something to do with it, banishing snakes isn't as easy it seems.
You Can't Visit All 30,000 Castles And Ruins In Ireland
Because of Ireland's long history with the Vikings, Celts, and numerous warrior clans, it is not a surprise that the country is dotted with almost 30,000 castles and castle ruins. To visit every single castle might take you more than a decade! Fortunately, not every castle is worth visiting, so you can miss some during your trip.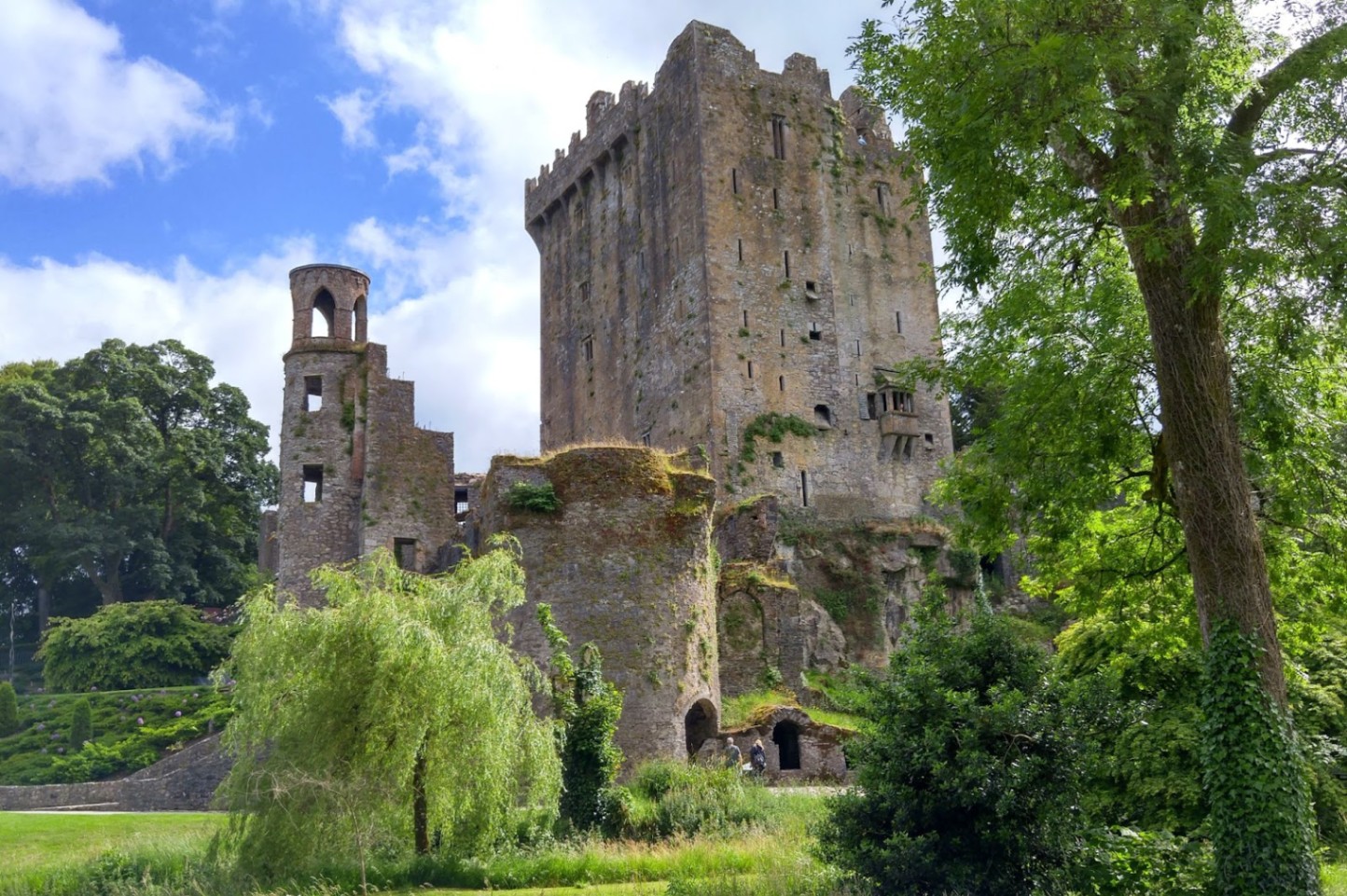 However, must-visit castles that you should never miss during your trip to this land of castles are the Blarney Castle, which houses the famous Blarney Stone, Bunratty Castle, one of the most intact castles in the country, and the Dunluce Castle, which is located on the cliffside.
Other castles to visit include the Rock of Cashel, which is an ancient royal site, and the 15th Century Ross Castle that sits on a national park. Some of these castles provide overnight accommodation, so be sure to take the opportunity and fulfill your dream of living like a royal for a night.
The Hook Lighthouse Is The Oldest In Europe
One of the oldest functional lighthouses in Europe is found in Ireland – the Hook Lighthouse, which dates back to 1172. Sitting along the coast of Hook Head, it stands 115 feet and is operated by the Commissioners of Irish Lights, the Irish Lighthouse Authority.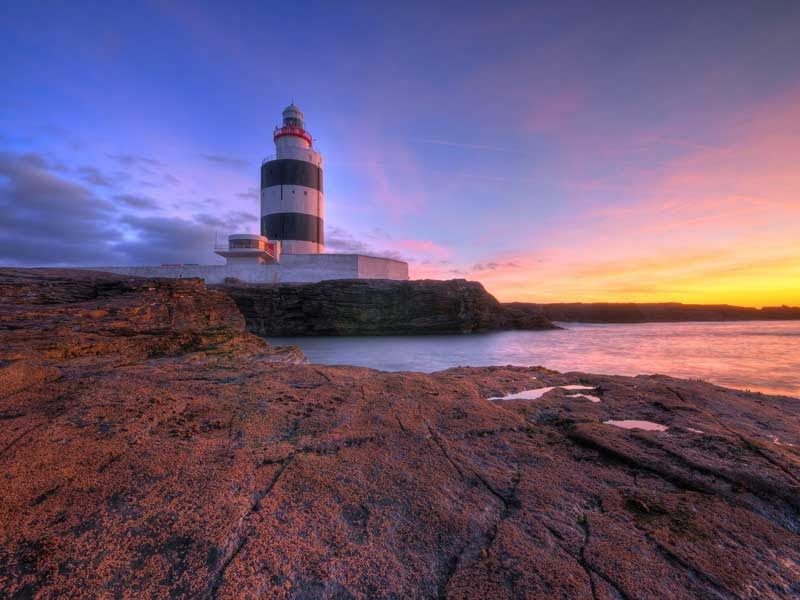 The lighthouse marks the eastern entrance to Waterford Harbour. It is considered one of the fascinating examples of medieval architecture, with walls that are up to four meters thick. The tower consists of a lower and upper-tier connected by a mural stairway with 115 steps.
It had been since open to the public in 2001, and in 2011, the lighthouse's foghorn was heard for the last time because people felt that fog horns would no longer be essential with modern technologies on today's ships.
Northern Ireland Was The Backdrop To Game Of Thrones
The successful and cult-favorite HBO series Game of Thrones was filmed in Northern Ireland, causing increased interest of tourists in the country's spectacular and stunning landscapes that have appeared on the show.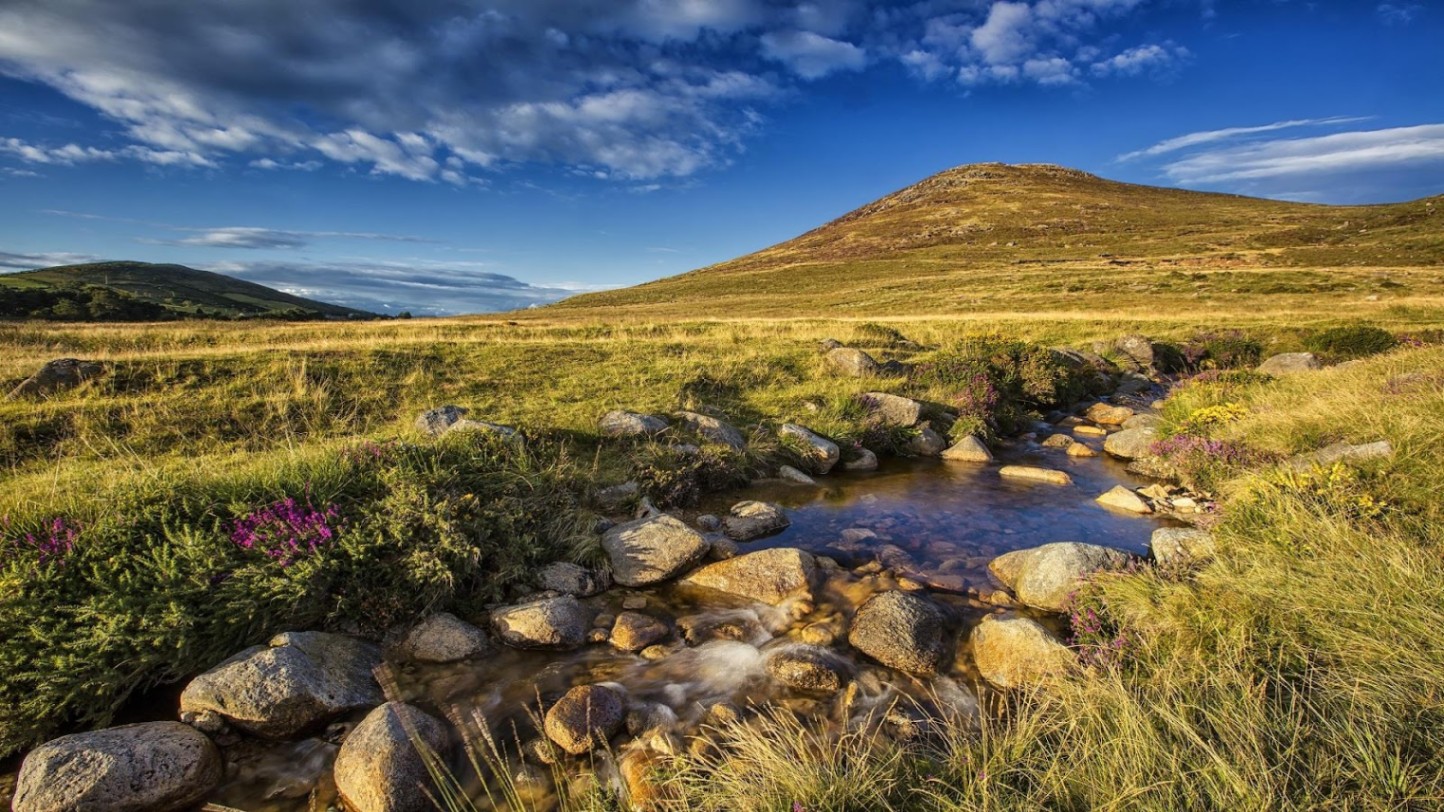 Game of Thrones enthusiasts and fans started coming to Northern Ireland to see iconic landscapes such as the Mourne Mountains, which doubled as Winterfell, the Dark Hedges, which appeared as Kingsroad, as well as the Cushendun Caves in County Antrim, where Melisandre gave birth to the shadow demon.
There's A Cliff Older Than The Country Itself
The Cliff of Moher, formed 320 million years ago, is said to be older than the island of Ireland itself. Created during the Upper Carboniferous era, Cliff of Moher is one of Ireland's showstoppers and breathtaking sights.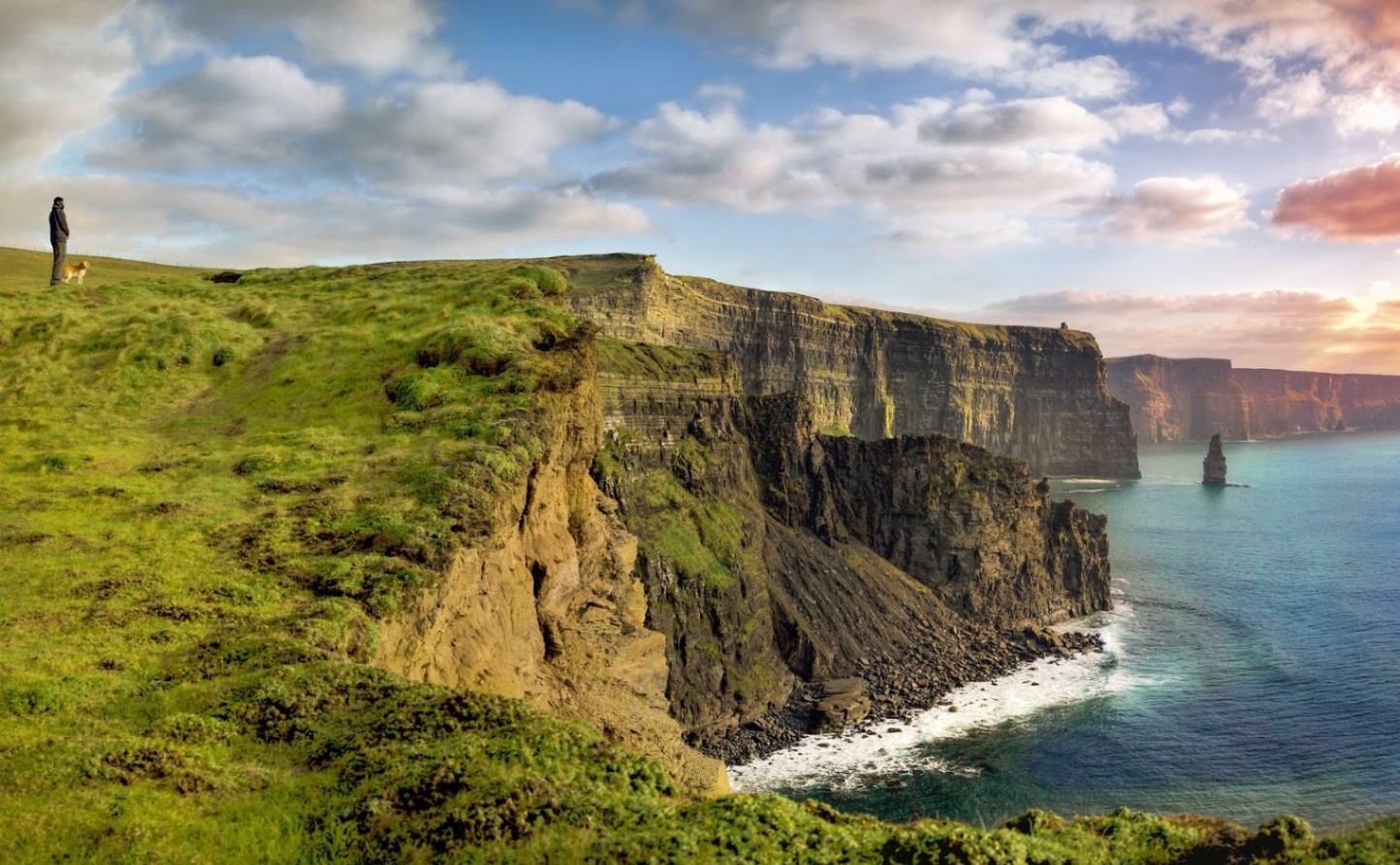 The cliff's highest point rises to 214 meters, and the entire cliff stretches over eight kilometers on the western seaboard of County Clare. The Cliff of Moher integrates with Burren into a UNESCO Global Geopark with more movie appearances than some Hollywood stars!
Some of the movie hits which used the spectacular Cliff of Moher as their backdrop are Harry Potter and the Half-Blood Prince, The Mackintosh Man, Princess Bride, and Ryan's Daughter.
Ireland's Language Is Not English
While Ireland is an English-speaking country, the country's first and official language is not English. Irish Gaelic is the national and first official language of the republic, which was the historical language of the Irish people until it was banned in the 17th century by the British Empire.
Now, active speakers of Irish Gaelic only make up 5% to 10% of the country's population. They are located mainly in the Gaeltacht regions, which are located on the western side of the country.
In an effort to preserve and cultivate the language, Irish families send their children to Irish summer vacations in the Gaeltacht regions, where the children live with locals who speak the language to learn about the culture, speak their native tongue, and connect more with their roots as Irish people.
Ireland Is The Perfect Roadtrip Destination
Ireland will not disappoint those who want to discover the beauty of Ireland through road trips. Filled with scenic landscapes and majestic views, the road trip will surely make any traveler want to capture the entire trip.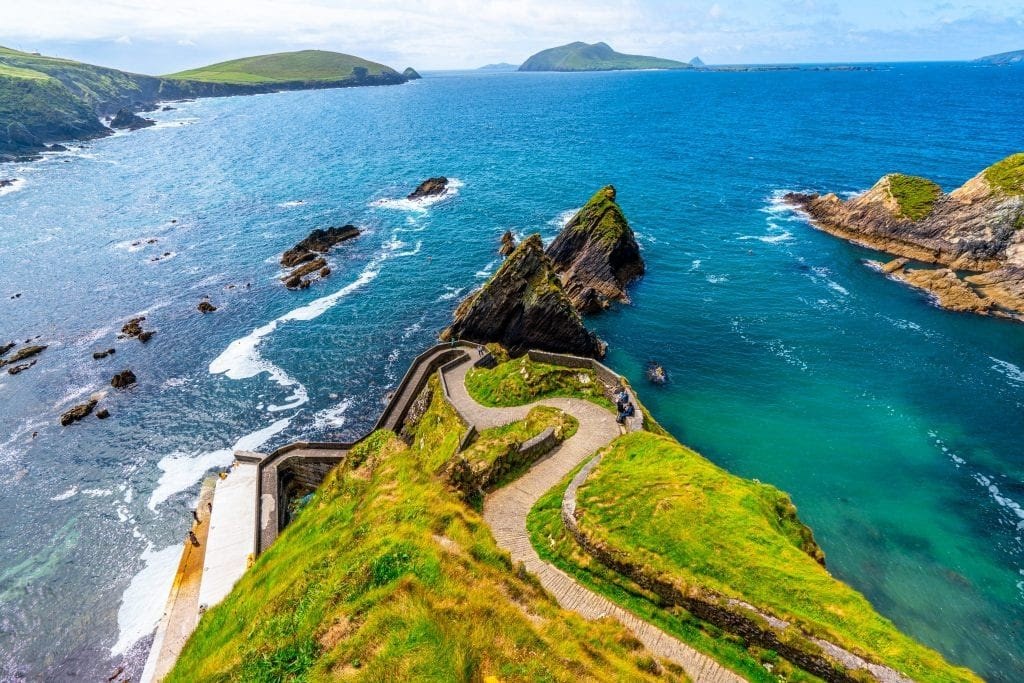 Many guests and travelers opt to discover Ireland through a road trip because they can explore the island at their own pace and without any pressure. You can stop when you please and stay at a destination as long as you please!
Some activities include driving to the Wild Atlantic Way down the west coast, exploring the Dingle Peninsula and Ring of Kerry, exploring capitals from Dublin to Belfast City, and driving along the Causeway Coastal Route in Northern Ireland.
Conclusion
No matter where you go, any visit to Ireland will surely be a splendid feast for your eyes and soul. Aside from the warm people, infinite pubs, many castles, and rich history that every destination in the country holds, Ireland is filled with scenic and picturesque places and landscapes that every tourist and traveler will want to visit.
These are just some of the interesting facts about Ireland that travelers will love and make them want to visit this quaint, quiet, yet vivid island that loves beer more than anything else! Travel safe and responsibly for a trip of a lifetime.