Are you looking for an exciting journey? Are you interested in traveling the world but don't know where to start? Say no more because you're covered with National Geographic's Around the World by Private Jet Expedition!
You get to experience unique and diverse cultures, meet people from around the world, and enjoy breathtaking landscapes in a single journey. Collect memories and knowledge as you embark on this epic journey of a lifetime.
Read on and discover what the trip is like, the places to visit, what to expect, and how much it costs.
Travel Around The World In 24 Days
The Itinerary: Day 1 To 7
The Itinerary: Day 8 To 12
The Itinerary: Day 13 To 17
The Itinerary: Day 18 To 24
Expected Activities
Expected Prices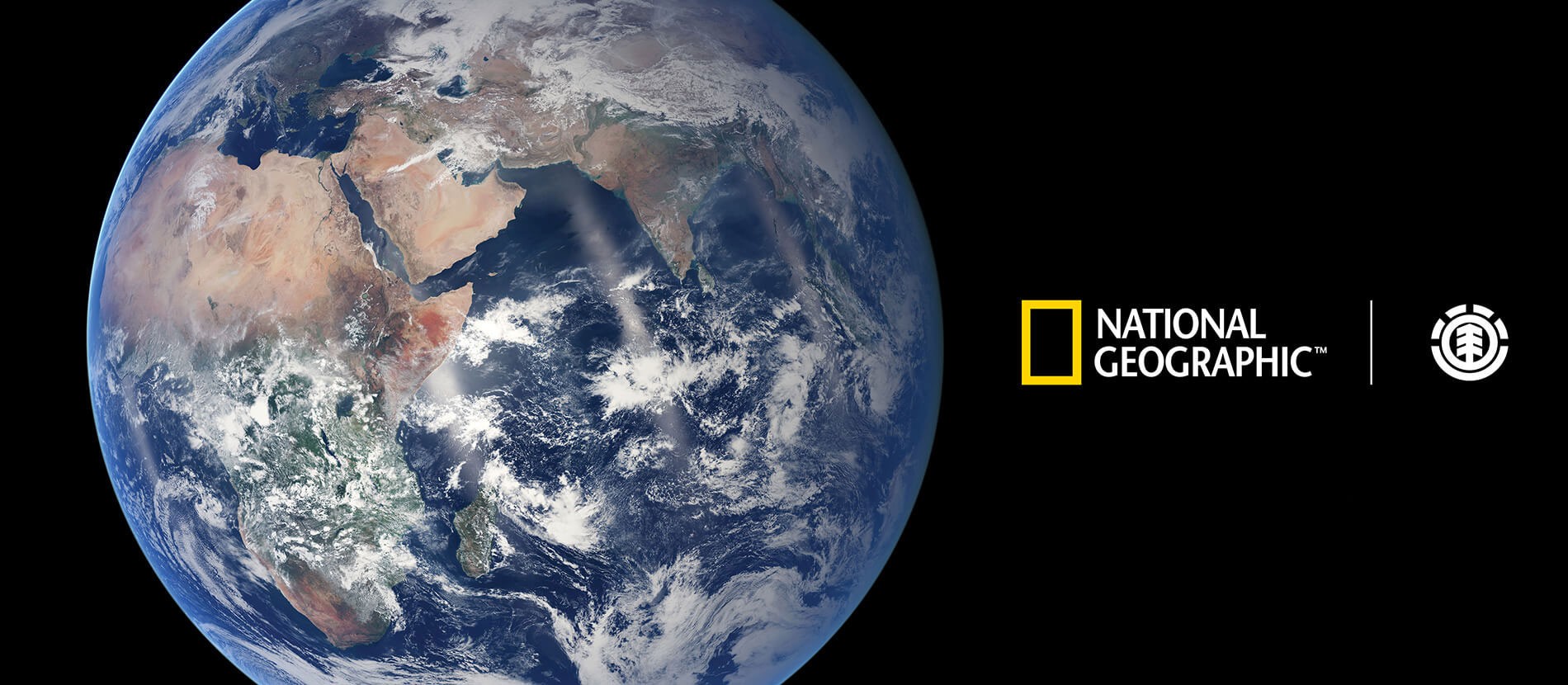 Travel Around The World In 24 Days
National Geographic's Around the World by Private Jet Expedition is every traveler's dream. Not only will one be able to explore ten majestic and spectacular UNESCO World Heritage Sites, but one also gets to travel alongside a team of National Geographic experts!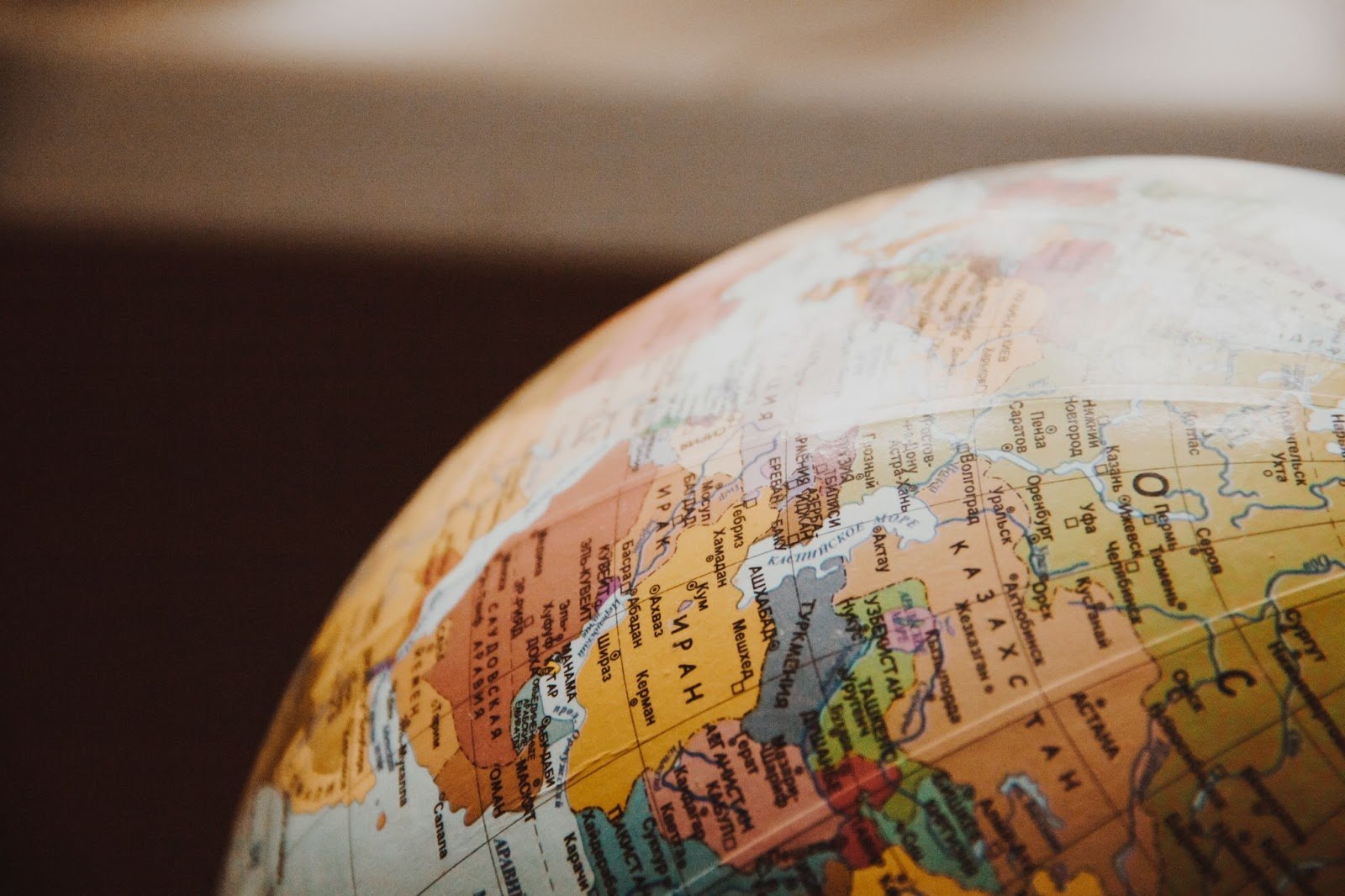 The 24-day trip takes you from Washington, D.C., to Marrakesh in Morocco before flying back to Washington.
You will be traveling with a small group (maximum of 75 persons) to ensure that all your needs will be taken care of.
Accommodation at world-class facilities curated meals from the best culinary places in every destination and an insightful trip with National Geographic experts await every traveler of the expedition.
Learn More With Experts
During your trip, you'll be able to meet a world-class and renowned team of experts who are aces in their fields.
These experts range from archaeologists, historians, and scientists to geographers, authors, photographers, and many more specialists to make your trip like no other.
They will make your trip even more interesting and authentic as you arrive at every destination. You'll be sure to fly back home with a lot more knowledge and interest in every place you have visited.
The Itinerary: Day 1 To 7
The first week of this month-long journey starts at the National Geographic Headquarters in Washington, D.C., in the United States.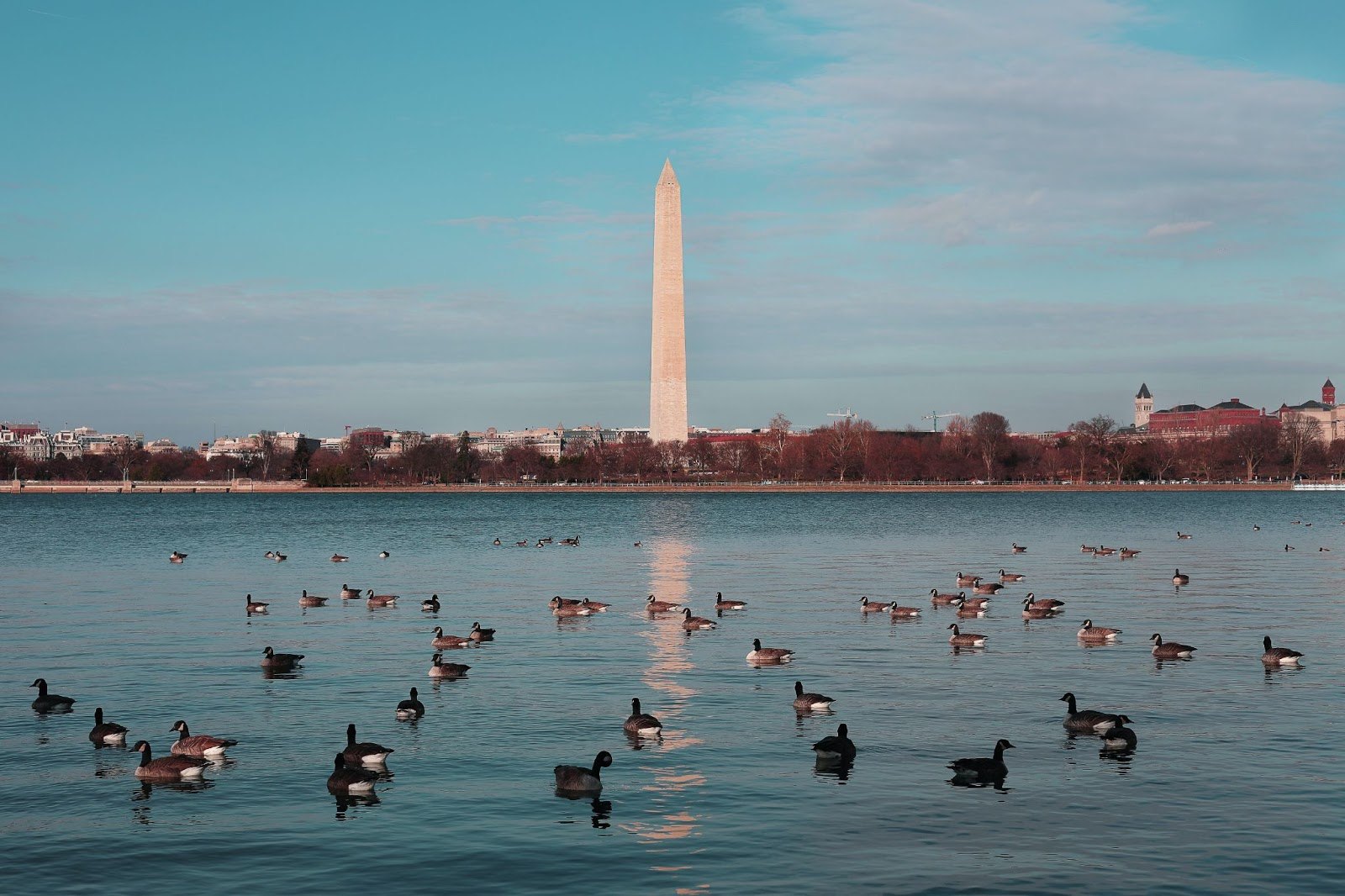 Guests are welcomed with dinner at the historic Hay-Adams before flying to Lima, Peru. Upon arrival at Cusco, guests can wander freely and tour the city.
One can also embark on a hike up the legendary Inca Trail, aside from meeting your first two experts on the trip. The next day, a visit to Ollantaytambo in the early morning would be ideal before heading to your next destination.
The next destination is the Machu Picchu, a 15th century Inca citadel and historical landmark rediscovered in 1911. Finally, dinner is served aboard a train returning to Cusco.
Easter Island In Chile
On the fifth day, guests will fly to Easter Island, just 2,300 miles off the coast of Chile. Your two whole days will be spent in various activities such as watching the wonderful sunrise, exploring volcanic calderas and lava fields, and learning about stone behemoths.
You can visit the stone village of Orongo, the ceremonial center of the Birdman cult defined by intense competition to retrieve a rare egg.
Afterward, you will be entertained by a spectacular performance by the Kari Kari Dance Troupe. By the seventh day, guests will have some downtime while crossing the International Date Line in the Pacific.
The Itinerary: Day 8 To 12
After a long flight from Easter Island, guests will arrive at Apia in Samoa, also known as "the heart of Polynesia." Guests can experience the unique and authentic Samoan culture, as little has changed with the island's way of life since ancient times.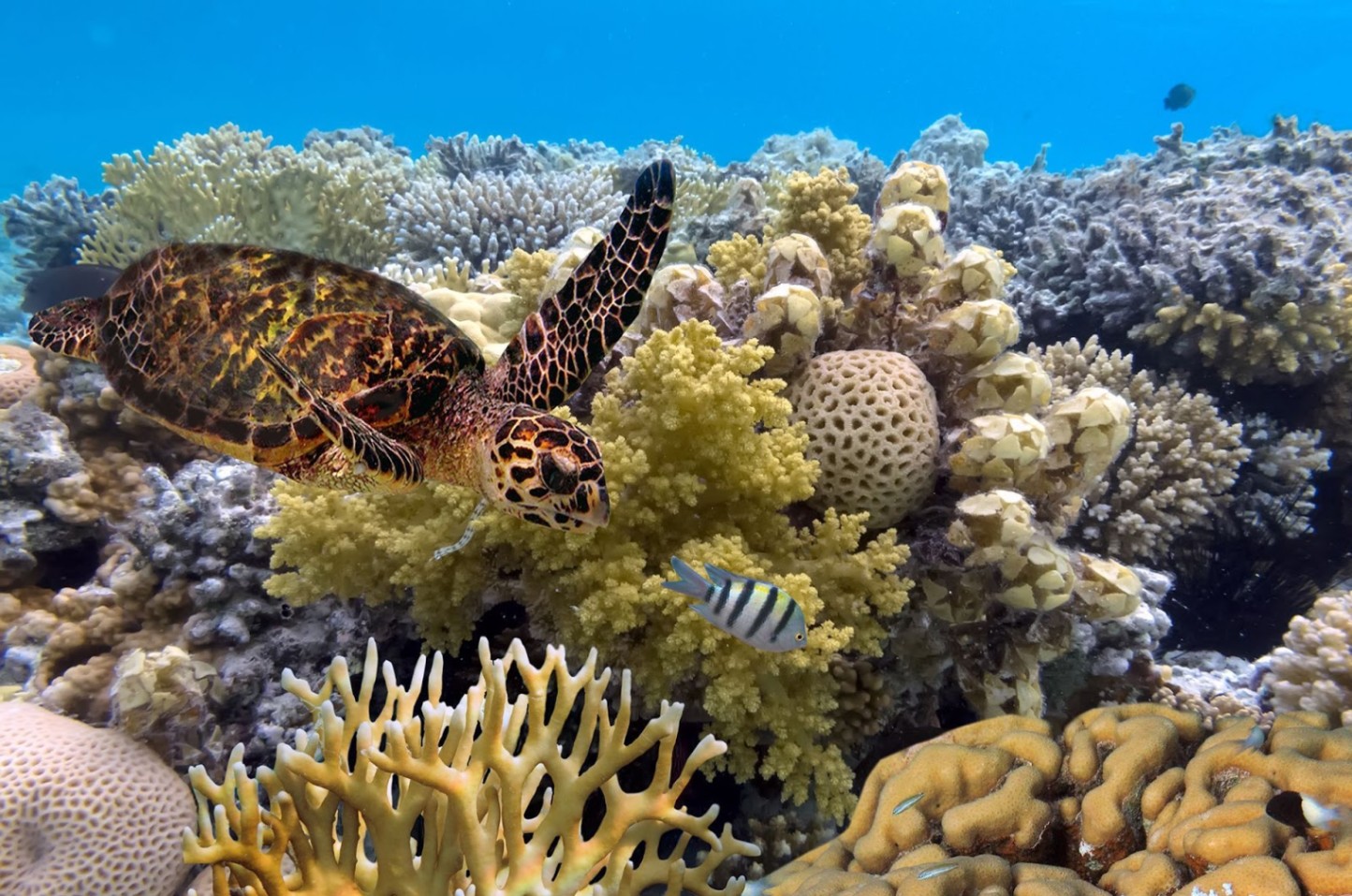 Guests will be welcomed with the fiafia, a performance of Samoan dance and song. Meanwhile, beach lovers will find paradise in their beachfront hotels, offering a grand view of the Pacific.
The next stop after the Samoan island is Australia, specifically the unparalleled Great Barrier Reef! With over 1,200 miles of islands, reefs, and coral, the Great Barrier Reef is considered one of the greatest habitats for marine life.
Guests can visit Earth's oldest rainforest at 180 million years old, the Daintree Rainforest. Home to abundant plant and animal species, Daintree Rainforest is a sure hit for nature lovers.
Angkor Wat, Cambodia
From Australia, guests will fly to Siem Reap to explore the majestic Angkor Wat temple complex in Cambodia. Angkor Wat, which was once the capital of the Khmer Empire, was one of civilization's most spectacular architectural breakthroughs.
Guests can roam around the temple's towers, courtyards, and murals. Take a cooking class and learn all about Cambodian cuisine in a cooking class in the afternoon.
By evening, socialize with others as you enjoy your private dinner in the temple with Cambodian music and dance.
The Itinerary: Day 13 To 17
The next three days of the trip will be spent in Paro, Bhutan, and Kathmandu, Nepal. The first night will be spent in a stunning hotel outside of the town of Paro.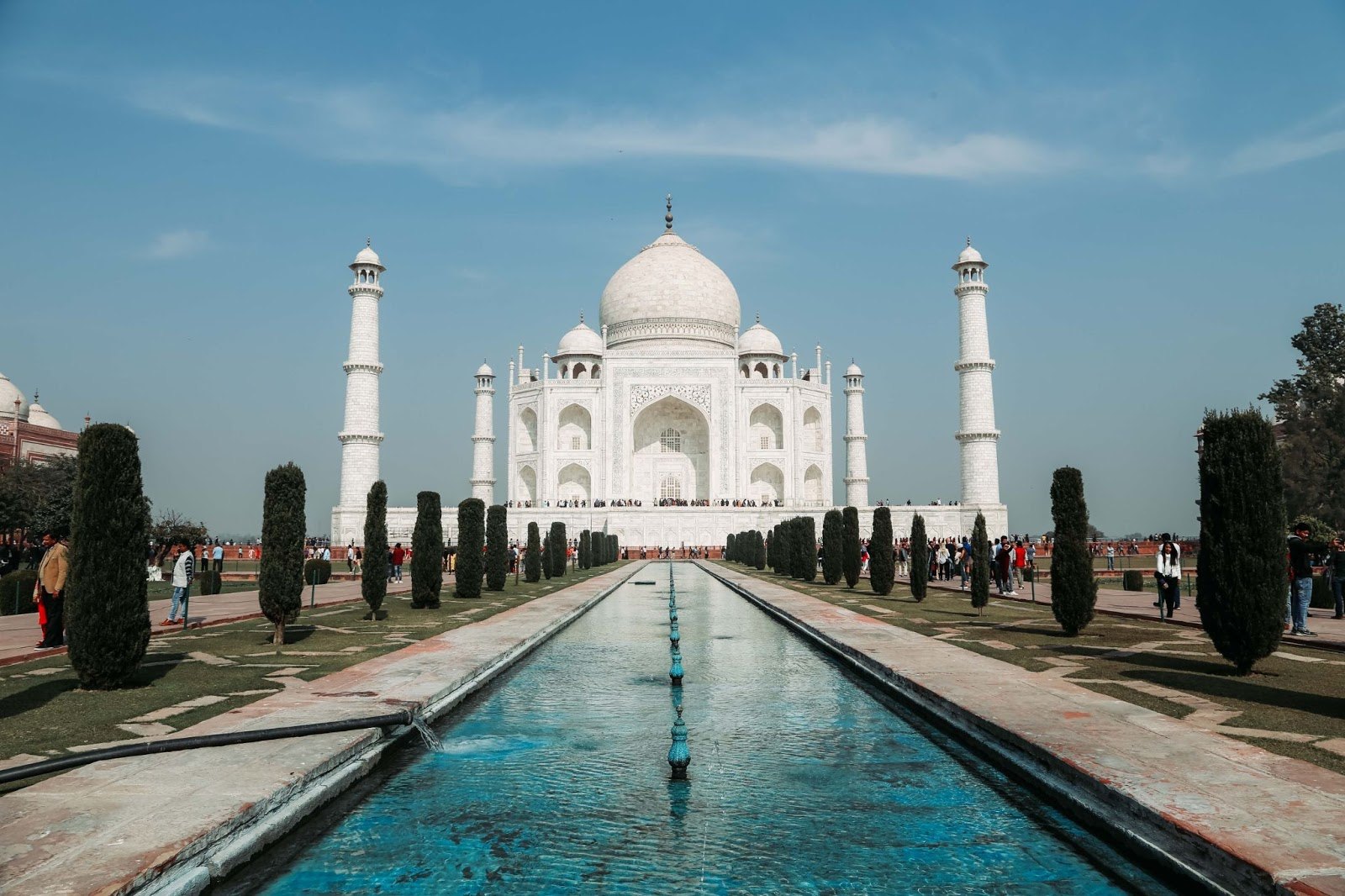 Must-visits in Paro include the Paro Dzong. Here, guests will interact with resident monks and learn about their lives. In the evening, a lively cultural festival will be held.
The next day, you might want to go on an adventure and hike up the Taktsang Lhakhang (Tiger's Nest Temple), which is Bhutan's most popular pilgrimage site.
Guests can choose to explore Bhutan's capital, Thimphu, and visit the Royal Textile Academy and marvel at the largest seated Buddha statue in the world!
Taj Mahal In India
After Bhutan, guests will fly back to Kathmandu and head to Agra. During your stay at the hotel, you'll be greeted by the wonderful Taj Mahal right from your room and be reminded of how love can create something magnificent and spectacular.
In the afternoon, guests can explore the sandstone Agra Fort. Then, get lost in the maze of palaces, mosques, and courtyards, which Mughal rulers modified for centuries.
You can also join the local youth on a heritage walk and help in the cause of improving the livelihoods of disadvantaged communities.
The Itinerary: Day 18 To 24
On the first day of your last week, you'll start your journey at Serengeti National Park in Tanzania. Witness the legendary "big five" of wildlife -lions, leopards, elephants, Cape buffalo, and rhinos – roaming around their habitat.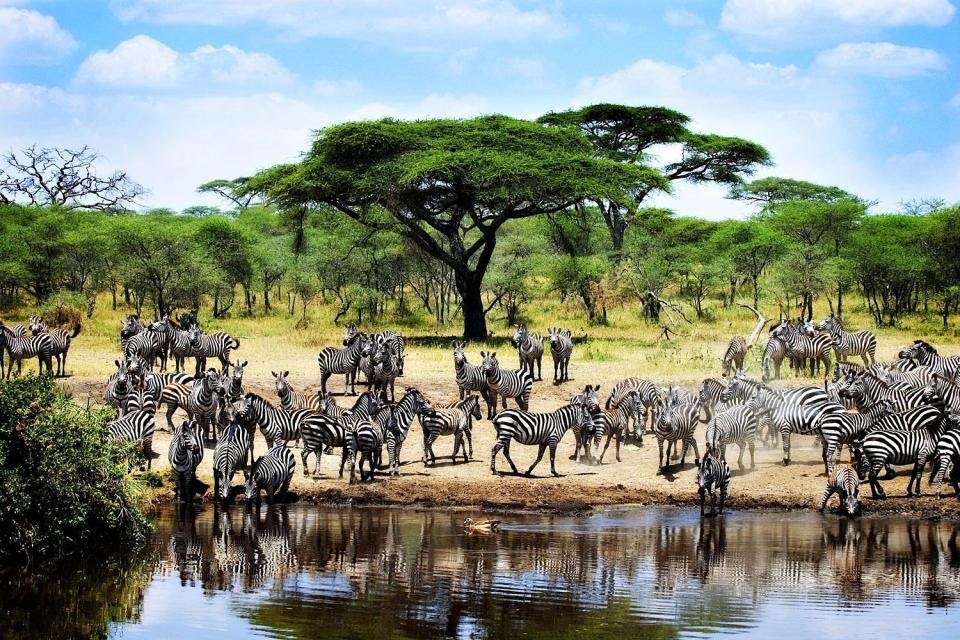 Head to the savanna on game drives and witness Africa's enormous population of zebras and wildebeests. Learn more about fossil discoveries in the region with the help of a National Geographic expert.
After Tanzania, you'll head to one of the world's most famous archeological wonders, Petra, Jordan. Rediscovered in 1812, Petra was once the capital of the Arab tribe called the Nabateans. You'll be able to learn more about it with another expert whose work revolutionized its documentation.
Enter the city through a narrow gorge flanked by sandstone walls called the Siq. From there, you'll get to the Treasury, one of the most scenic sites of Petra. In the evening, socialize with members of the local Bedouin community and learn more about their culture.
Morocco
For the last three days of your world expedition, you'll fly to Morocco's "pearl of the South" Marrakesh. Be amazed by some of the greatest Moroccan architecture, such as Ben Youssef Madrasa and the Koutoubia Mosque.
Complete your journey by heading to the medina and experience shopping at the streets of a World Heritage Site before heading home.
On your last day, you'll be flying back to Washington, D.C., and can choose to avail of the complimentary accommodation at Hyatt Regency Dulles for a night before flying back home!
Expected Activities
This trip won't be involving any risky activities that aren't for the faint-hearted, but travelers should be in good health to enjoy the journey.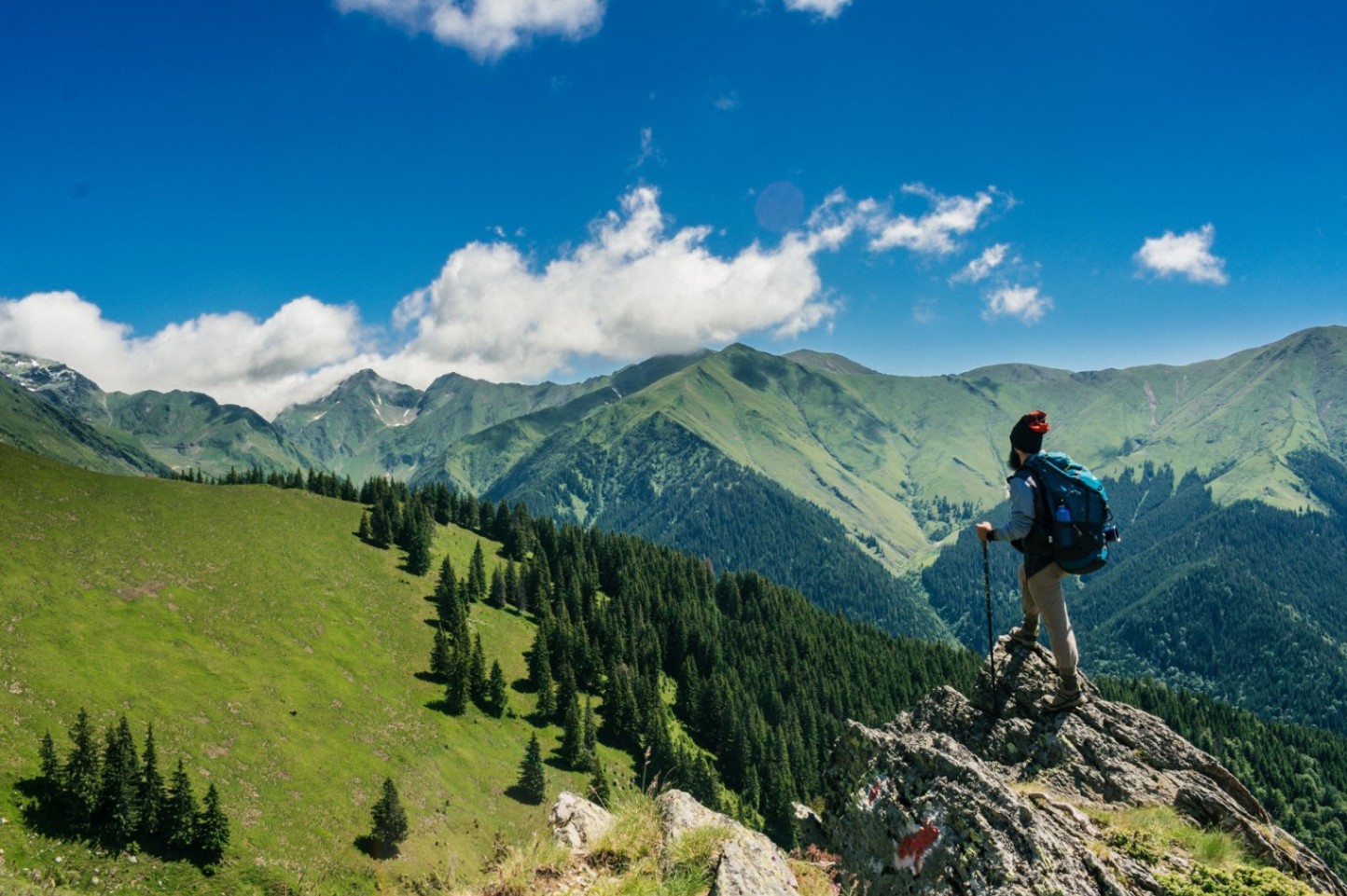 There's a lot of walking, standing for extended periods, climbing stairs, and even hiking. Daily activities may include walking tours, hikes, biking, snorkeling, and kayaking.
Be sure to obtain a medical certificate to participate in some activities, such as visiting high-altitude areas.
However, should you not be deemed medically fit to participate in such activities, you can always choose the alternative activities that each destination offers.
Ultimate Luxury
Travel in style with a Boeing 757, customized to accommodate only 75 passengers in a two-by-two VIP-style seating, instead of the standard 233 seats which the jet is designed with.
With a dedicated and competent flight crew to attend to all your needs, all you have to do is sit back and relax while traveling to the next great destination.
Expected Prices
A National Geographic expedition does come at a price – $89,995 per person for double occupancy and $98,990 for single occupancy.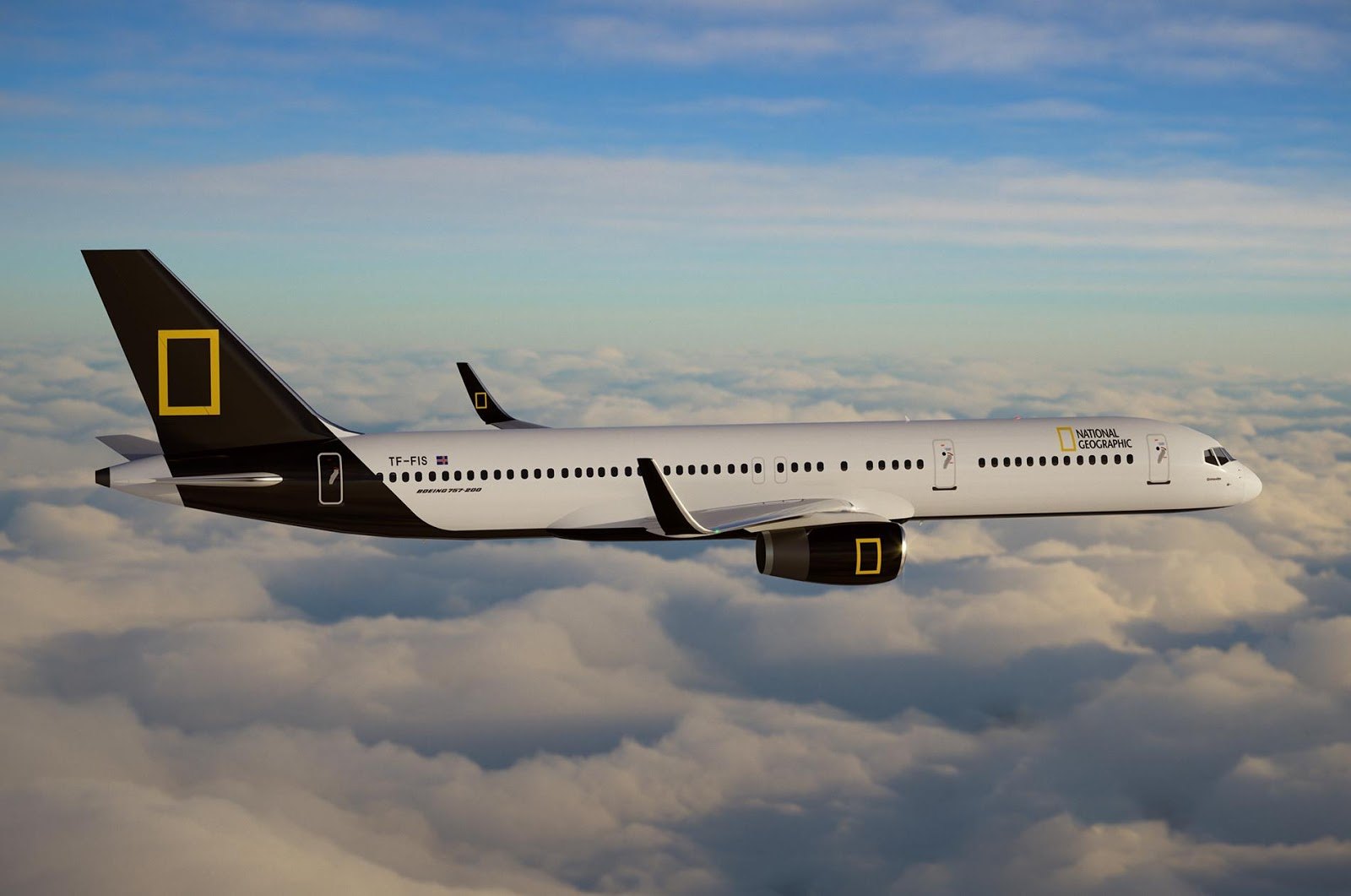 You'll be guaranteed that every penny is worth it, though, because the fare includes airport transfers upon arrival and departure, deluxe or best available accommodations in the itinerary, all three meals daily throughout the trip, and even beverages (including liquor!).
The price also covers daily activities, special events, excursions, and other programs included in the itinerary.
Additional Exclusions
Take note, however, that commercial airfare from and to your departure city is not included, as well as trip cancellation insurances and other insurances.
Personal expenses not listed in the itinerary are also not included.
Conclusion
Now you've learned all about this incredible trip National Geographic has to offer; it's up to you to grab the opportunity and enjoy the world in a private jet!
Learn more about the world in this all-inclusive journey brought to you by National Geographic.