Hey there, traveler! Tired of the crowd during your getaway trips? Travelers and tourists are now getting more and more interested in places that have been under the radar to enjoy their time with ultimate privacy, seclusion, and isolation.
Read on and discover some of the best remote vacation spots you should definitely visit on your next holiday trip or escapade!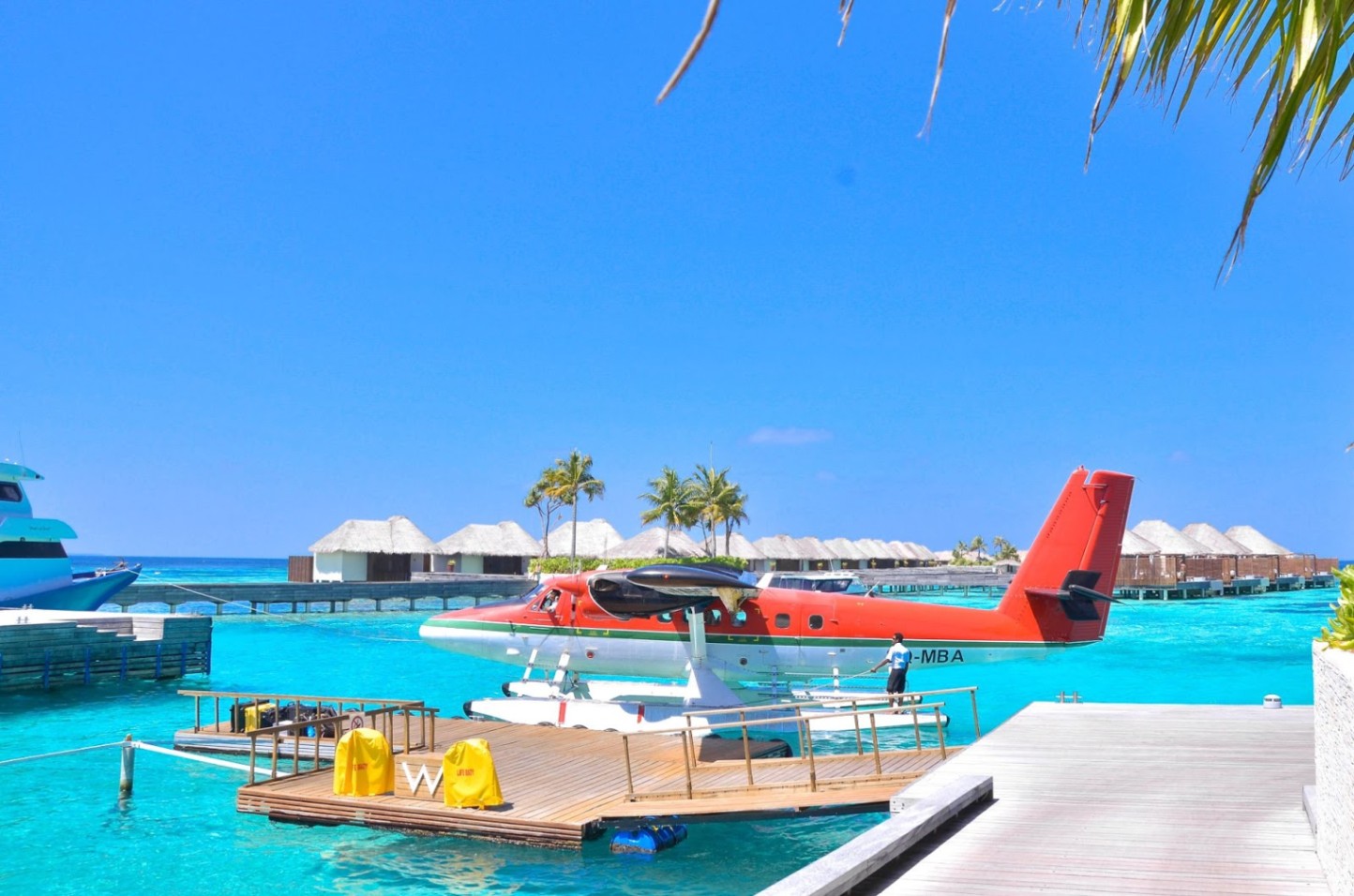 Easter Islands, Chile
Known as one of the most isolated places in the world, the Easter Islands, a part of Chile, sits in the vast Pacific Ocean. Its closest inhabited island is Pitcairn, only 1,300 miles away with the Chilean mainland 2,300 miles away. A five-hour flight from Papeete, Tahiti, or Santiago, Chile will take you to the island.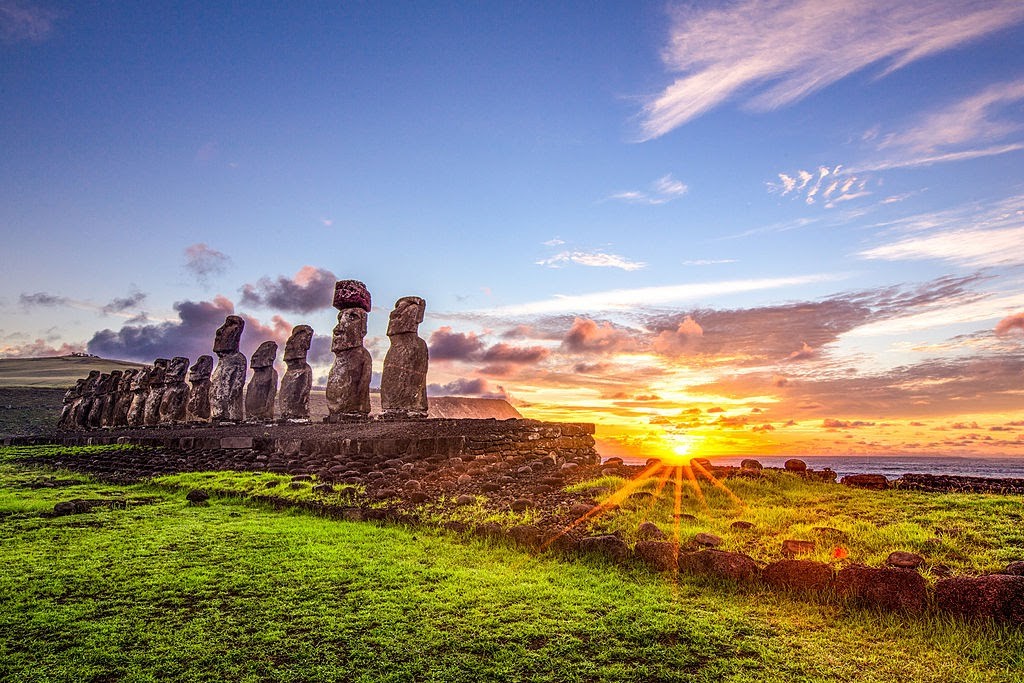 The island is best known for its iconic yet mysterious Polynesian stone sculptures called the moai and is one of the best places in the world for diving, surfing, and snorkeling. People get around the island by horseback riding, biking, and walking. There are beaches for everyone since the island is not crowded.
Resorts such as Rapa Nui provide majestic ocean views, open-air jacuzzis, bar access, and a pool. Local delicacies and cuisines including fresh seafood and Chilean wines can be enjoyed, too. Most of all, excursions such as cycling and traveling the moai route are one-of-a-kind adventures.
The Shetland Islands, Scotland
This archipelago of over 100 islands is an enchanting vacation spot in Scotland in the United Kingdom. Surrounded by the Atlantic on one side and the North Sea on the other, the Shetland Islands are 100 miles north of Scotland and closer to Norway than the country's capital, Edinburgh.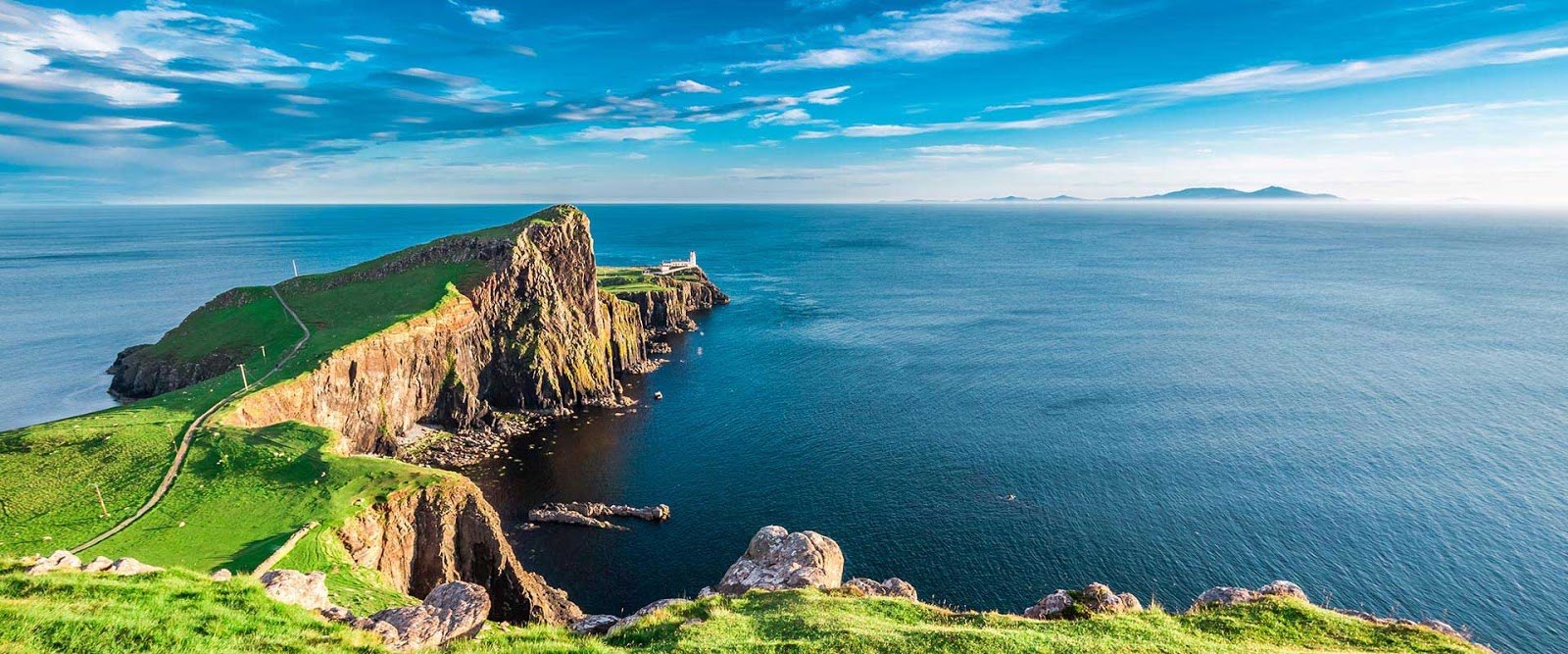 Despite its remote location, Shetland is a wealthy area with hotels and restaurants, thanks to the offshore oil rigs nearby which gives the people a steady source of income. The islands altogether stretch up to 90 miles. Being in this area means that you're always less than three miles from the sea.
While the locals sound a bit Scandinavian, the island gives off a Scottish vibe with its deep lochs (narrow valleys) and bright glens (lakes). The few travelers who spend their vacations here enjoy local delicacies such as heather-fed lamb and local twists on fresh seafood.
Rangali Island, Maldives
Rangali Island is one of the most luxurious vacation spots in the honeymoon capital of the world, the Maldives. Reachable only by private jet directly from the country's capital, Male, and then a 35-minute seaplane flight to Rangali, the island is as remote as it can get.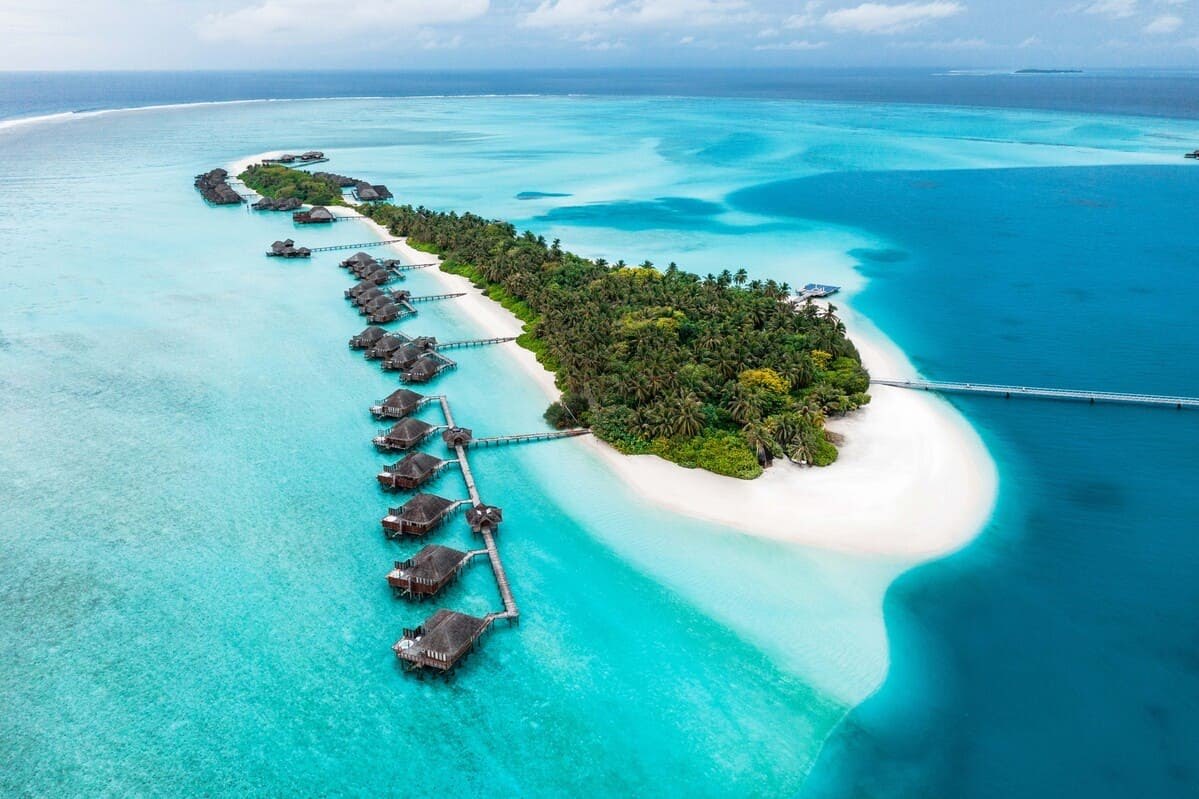 Commercial flights to Malevia, Dubai, Doha, and Sri Lanka, however, are also viable options. Surrounded by the Indian Ocean, Rangali Island is the smaller of the two islands, connected by a footbridge to the larger island, Rangalifinolhu. Between the two islands, Rangali offers more isolation and privacy.
Guests can enjoy the two, long, golden beaches with thatch villas built on stilts over the water. There are also four bars and eight restaurants to discover, including the first-ever underwater restaurant surrounded by tropical fish and corals. Moreover, there is a luxury spa to indulge in treatments and state-of-the-art therapies.
Socotra, Yemen
Socotra (Soqotra) sits 210 miles southeast of Yemen. This string of islands in the Arabian Sea has been hidden under the radar for so long that only seasoned travelers have heard of the place. The largest of the main islands is Socotra itself, with only 40,000 inhabitants.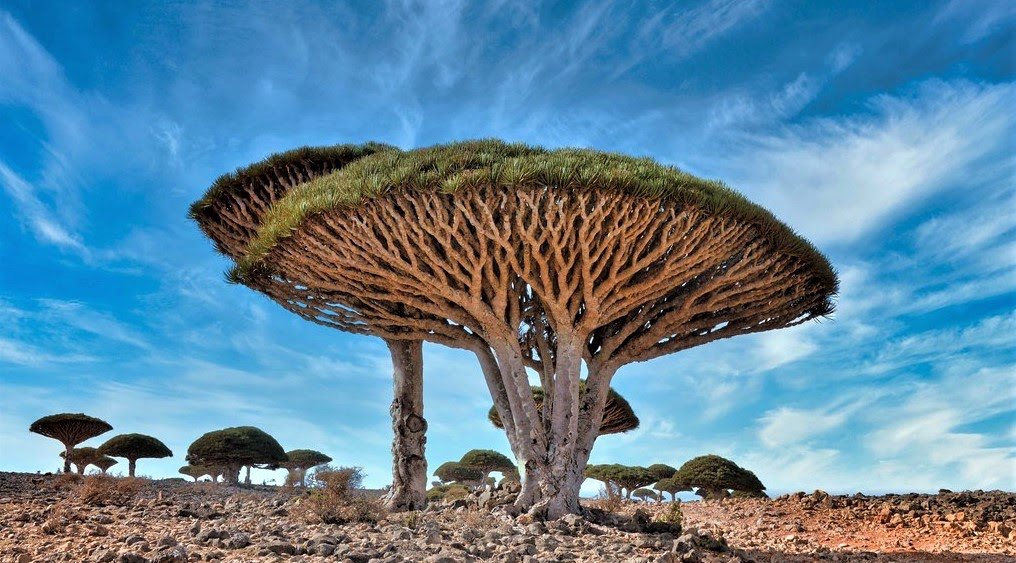 Its famous dragon's blood trees resemble a broken umbrella and were used in medieval magic because of their red, blood-colored resin. Socotra's three distinct geographical terrains: a limestone plateau, towering mountains, and narrow coastal plains are home to endangered flora and fauna.
Recently declared a UNESCO World Heritage Site, it is a perfect vacation spot for a great adventure and isolated escapade. At present, Socotra can only be reached by a private jet charter.
Hana-Maui Resort, Hana, Maui
The idyllic town of Hana lies along Maui's eastern coastline, which is known as one of the last untouched Hawaiian treasures. Getting there is considered to be an adventure in itself because the three-hour coastal drive is filled with picturesque and scenic landscapes.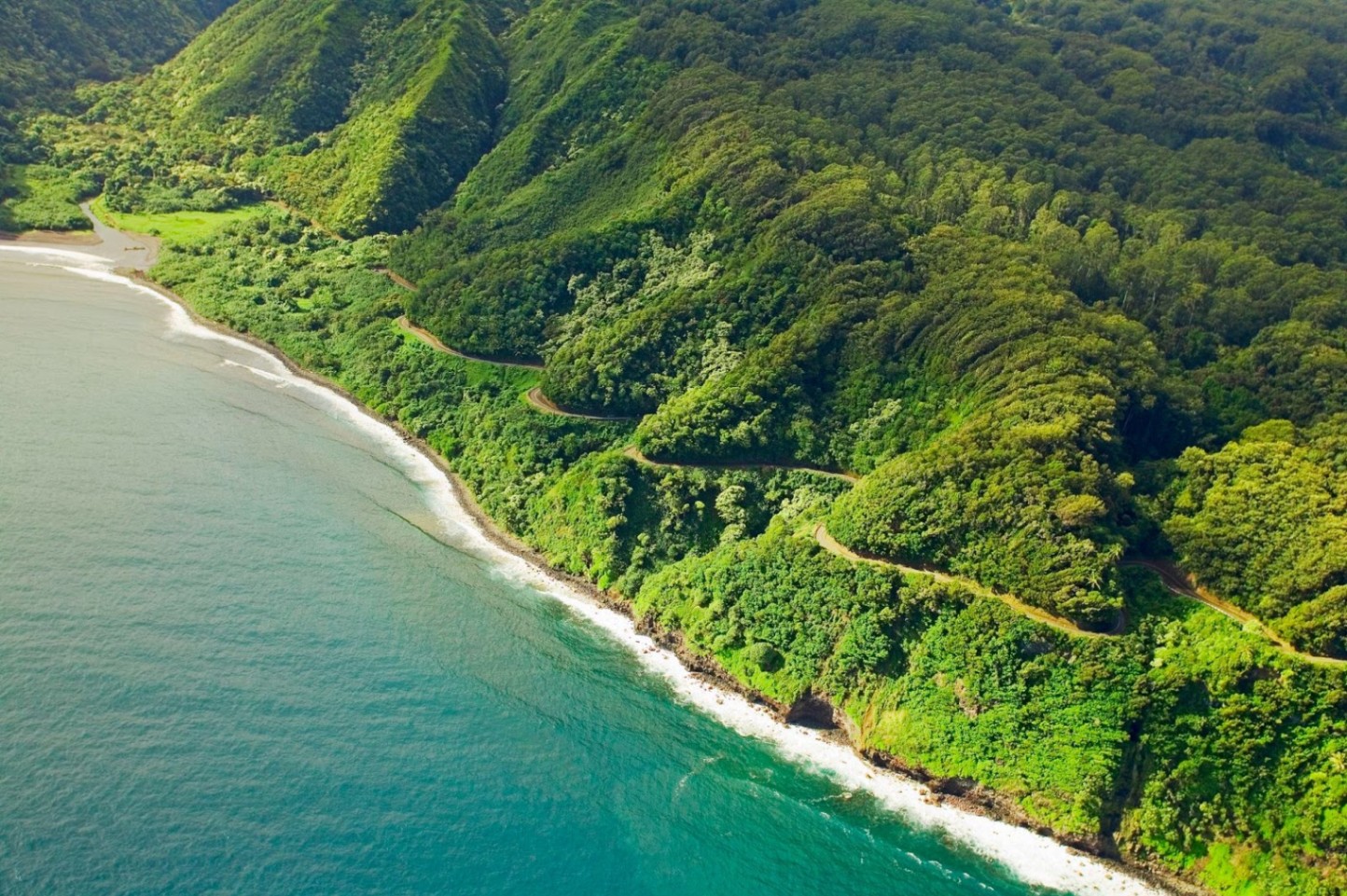 The town's luaus and mostly barefoot locals provide an authentic Hawaiian vibe. Guests can enjoy a spectacular view of the deep blue Pacific Ocean waters from their bright and refreshing lanais. For those who would like to hang by the pool, a relaxing view of the beach can also be seen.
Enjoy your vacation and take a break from the internet and your electronics during your stay in this peaceful town. TVs, telephones, and other electronics cannot be found here, so you can enjoy your vacation and some downtime peacefully and quietly.
Las Alamandas Hotel, Costalegre, Mexico
Las Alamandas in Costalegre, Mexico, is a popular destination among Hollywood stars and A-list celebrities. This secluded boutique resort lies along 1,500 acres of Mexico's Pacific coastline, often known as "The Virgin Coastline" in Costalegre.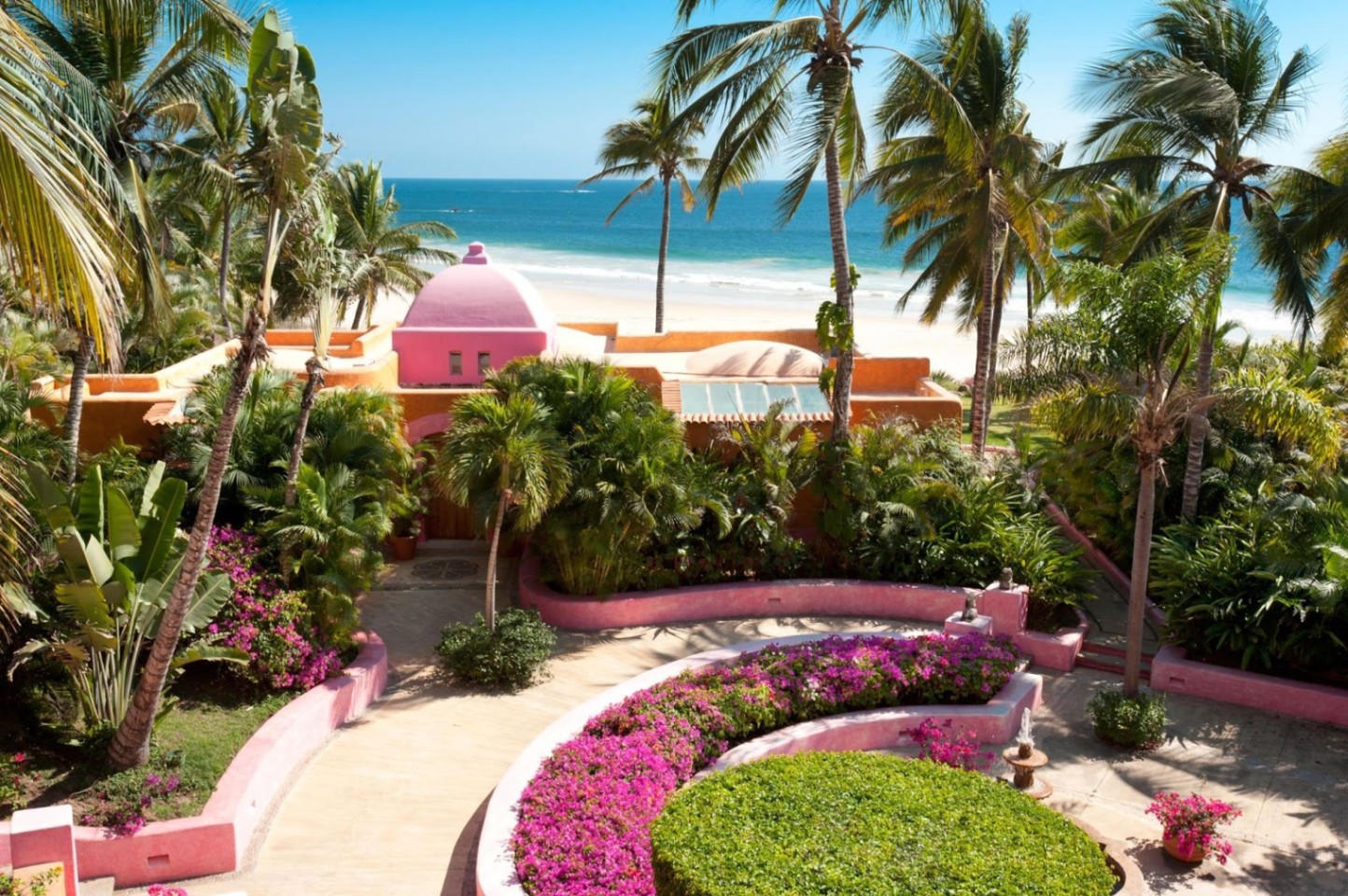 This popular beach destination features unspoiled white-sand beaches, bright turquoise waters, and lush tropical gardens which makes for an unforgettable experience. This eco-destination is usually booked by celebrities for its stunning cliffside views and the lack of cellular reception – a perfect combination for the ultimate getaway.
There are two options to get to the resort paradise: flying into either Puerto Vallarta or Manzanillo. Either way, it takes a two-hour drive from both airports to get to the resort. Guests can also charter a plane as the resort is complete with its own landing strip.
Blancaneaux Lodge, Cayo District, Belize
Owned by revered Hollywood director Francis Ford Coppola, this tropical 20-villa resort hidden away in the northwest corner of the Mountain Pine Ridge Forest Reserve is the ultimate remote vacation destination. It can only be accessed via a private jet or puddle jumper, so you can expect 100% undisturbed relaxation.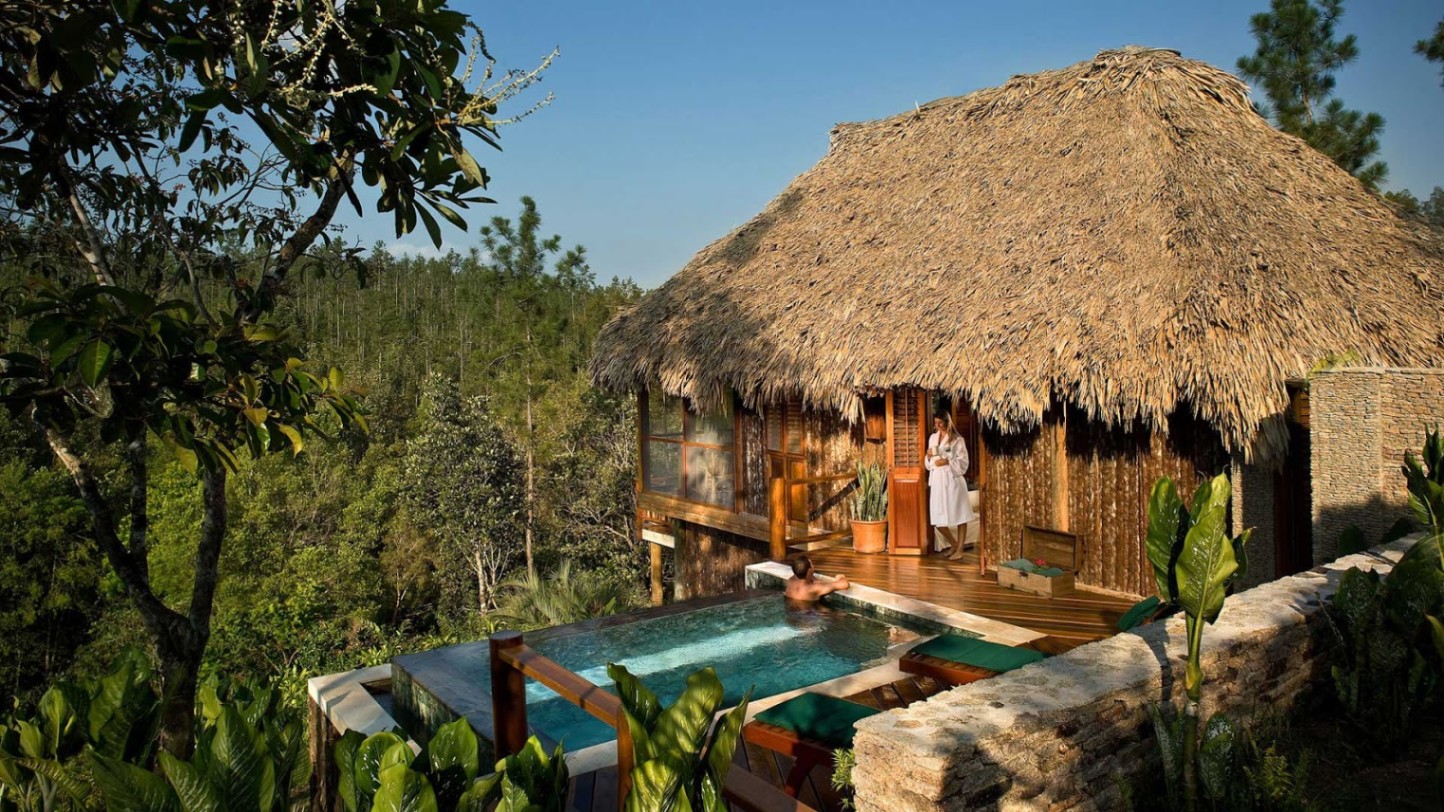 Guests have plenty of activities to keep them occupied, such as jungle tours, exploration of the ancient Maya civilization, and enjoying the waterfall spa. Its riverfront cabanas and lush gardens all surrounded by a majestic rainforest are a delight for all nature lovers.
The Blancaneaux Lodge in Belize is definitely an unparalleled vacation destination for those who want to be one with nature. The picturesque scenery is topped off by the scenic waterfalls cascading into pools above the canopy.
Four Seasons Golden Triangle in Chiang Rai, Thailand
The Four Seasons Golden Triangle in Chiang Rai, Thailand, sits along the borders of Laos, Burma, and Thailand. This resort is a popular destination for "glamping" or luxury camping, which is a far cry from the notion of camping as being one with nature.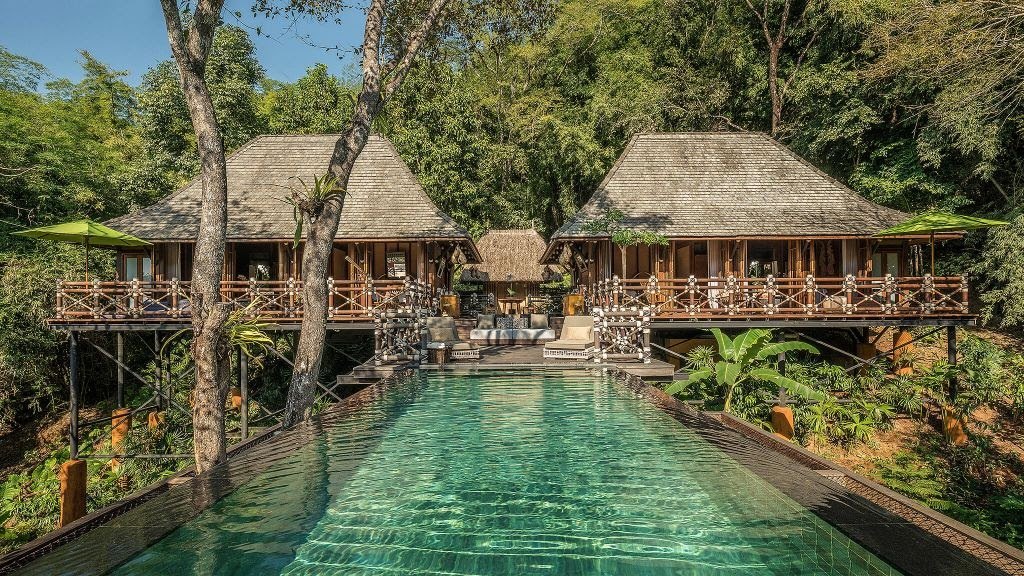 Guests pay for an all-inclusive fee that covers accommodation in a 581-square feet tent furnished with paddle fans, bush chairs, a full bath, and a custom-made private wooden hot tub that sits on an outdoor deck. It also includes various excursions such as elephant trekking, spa treatments, and even access to house wines and all meals.
Getting there is an hour-long flight from Bangkok to Chiang Mai, followed by a four-hour drive. You'll pass by dozens of hill-tribe villages and take a long-tail boat ride along the Ruak River, so be sure to bring your cameras to snap pictures of those gorgeous landscapes you'll want to remember.
Amangiri in Canyon Point, Utah
Amangiri in Canyon Point, Utah, is a stunning vacation destination that boasts the grandest views of the Grand Canyon, Monument Valley, Grand Staircase, and the Bryce and Zion National Parks. This place truly hits the jackpot when it comes to scenery and landscapes.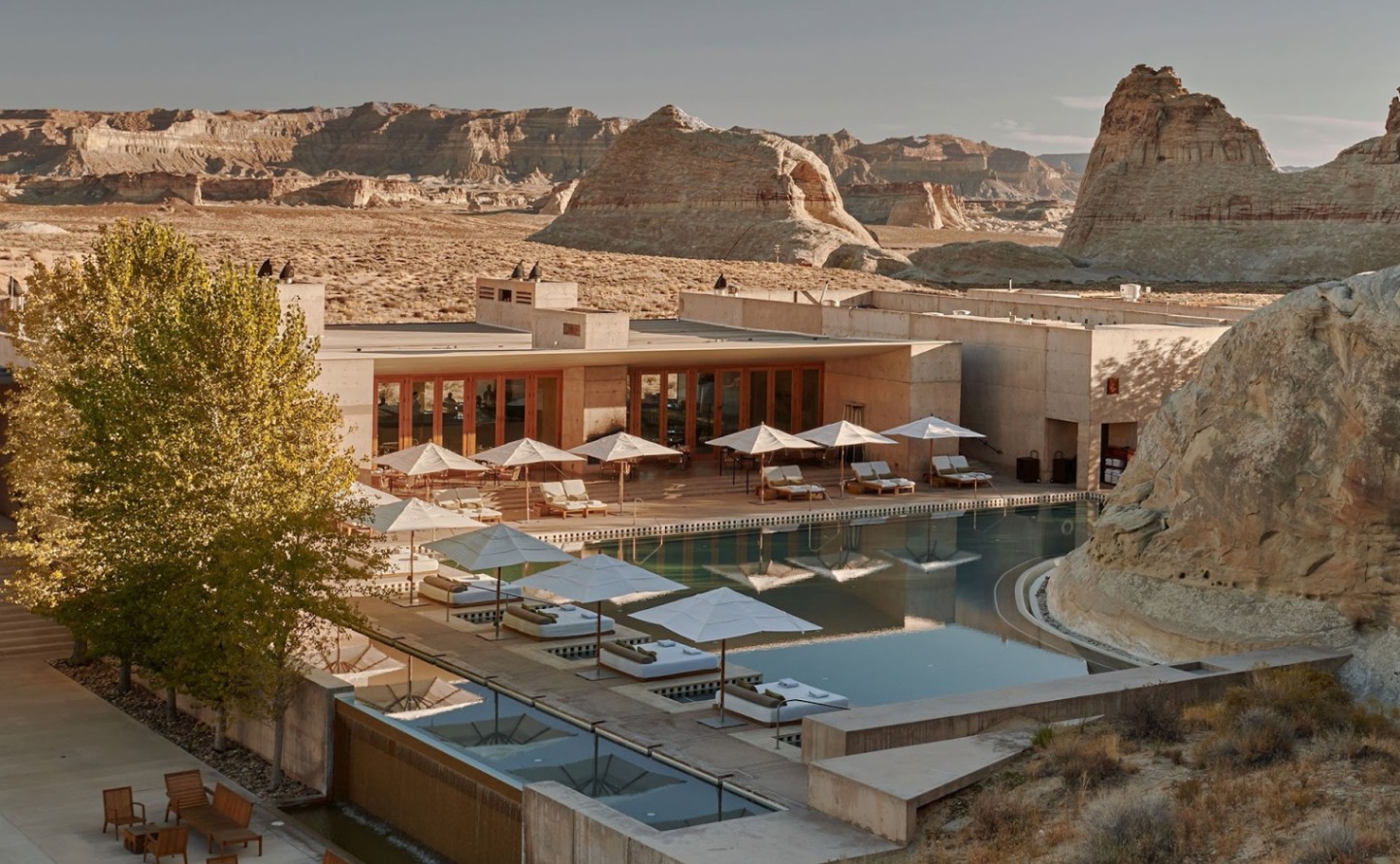 This luxury resort lies on 600 acres of rocky desert land hidden away in a valley in the south of Utah. Guests will feel as if they have been transported to another dimension as the resort blends perfectly into the incredible 400-year-old limestone formations and deep canyons of the region.
You can explore the desert and take a hike with your very own personal guide and ride through the red rock canyons on horseback if you're up for some adventure. Those looking for some downtime can indulge in the resort's luxurious spa and take a dip in your very own plunge pool in your modern suite.
Four Seasons Resort Seychelles in Desroches Island, Seychelles
Located 900 miles from Africa's east coast and northeast of Madagascar, Seychelles is the perfect vacation spot with its 115 uninhabited islands. The Four Season Resort Seychelles is a private resort island that will surely take luxury to another level.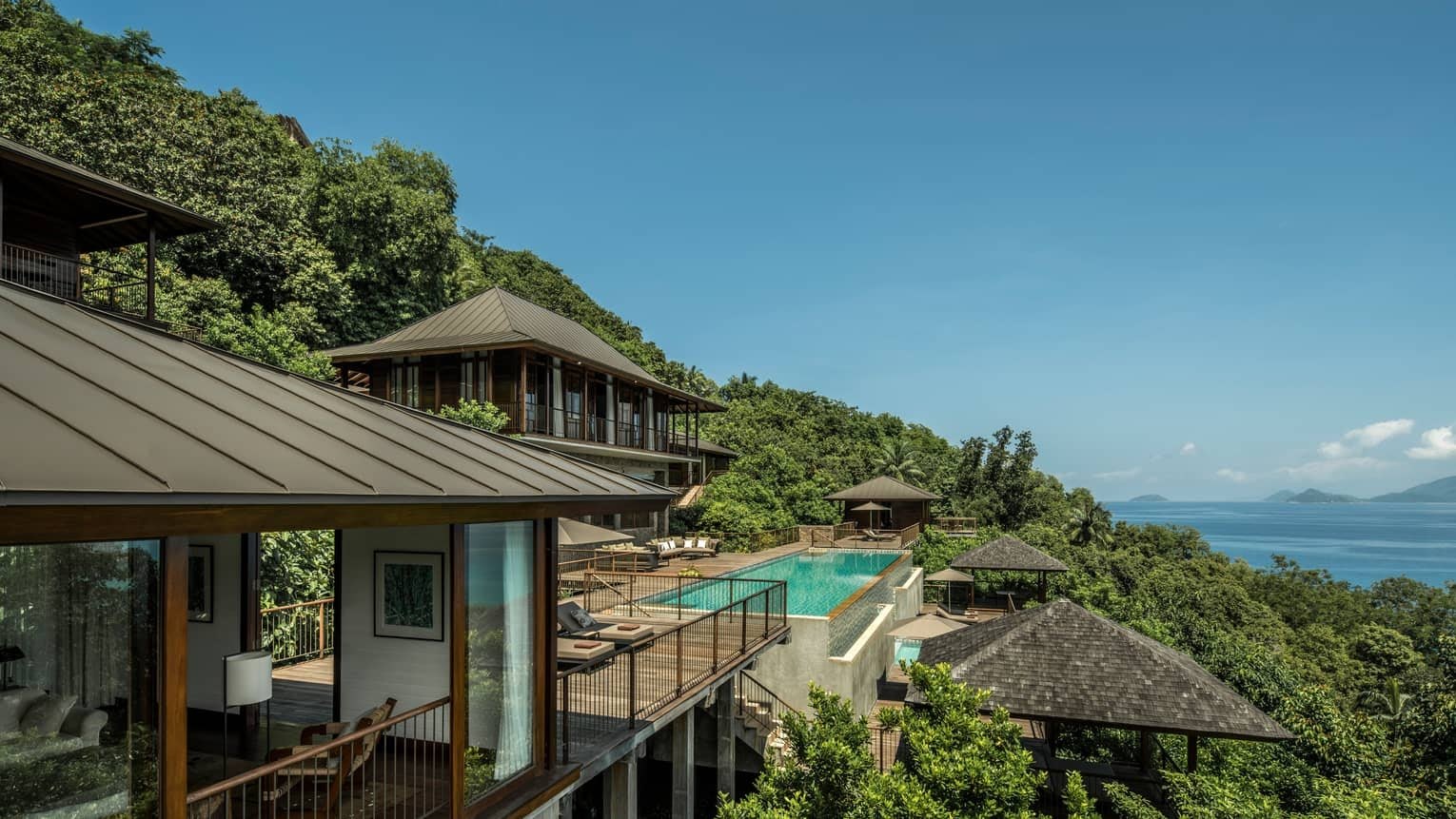 Guests can enjoy a generous stretch of unspoiled beaches, a luxurious spa, and expansive rooms with their own plunge pool, living area, and deck. Activities that await them are cycling, tennis, and the famous bonefishing experience which is considered to be the best in the world.
To get there, take a private charter or scheduled flight from the Seychelles International Airport to Desroches.
Conclusion
While there are many vacation spots out there, these are just some of the best remote vacation spots which you and your loved ones can enjoy. Nothing truly beats a quiet, peaceful vacation away from the crowd!