The Standard Chartered Spree Credit Card is one of many great cards out there for those who make frequent retail transactions. It has a host of benefits for the user, and if you're interested in using it, you should take a look at this article.
This card makes it easy to make payments at certain retailers and even earn rewards from those payments. You also can earn rewards from shopping at supermarkets and other locations.
With that, cards like the Standard Chartered Spree Credit Cards are synonymous with payment today. Also, with the kind of rewards you earn from it, it's a win-win on both sides. Want to learn more about what other offers you can enjoy? Stick around to the end.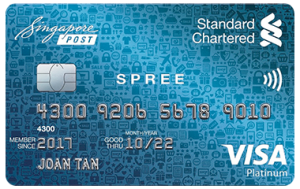 Benefits And Features Of Standard Chartered Spree Credit Card
How do you feel about getting 15% off for a storage unit at Lock+Store? That should sound interesting of course; that's one of the benefits of holding this card. You also get 3% cashback on your online expenditure. On all your other retail spending, you get a 1% cashback.
The benefits that you're likely to enjoy with this Standard Chartered Spree Card include S$100 cashback when you successfully apply to MoneySmart. That's applied for new customers while existing ones get S$20 when their MoneySmart application is successful. You also get an instant digital card when you apply via MyInfo.
Eligibility And Application Info for the Standard Chartered Spree Credit Card
Every credit card in the market has its own set of requirements that you have to meet. Among the requirements are age and earning requirements that are needed by the bank on top of your credit score. First of all, you have to be at least 21 years old to be considered and earning at least S$30,000 annually for locals. Foreigners have to be earning at least S$60,000 annually.
You also have to produce certain documents to support these facts above. Here is the list of documents you'll need.
A front and back copy of NRIC/Passport
Employment Pass (front and back)
You also have to produce a computerized copy of your last month's payslip
For self-employed individuals, a copy of the latest income tax notice of assessment (must be in business for a minimum of 2 years)
To apply for this card, you can visit the Standard Chartered Bank Singapore website. When you visit the website, click on the credit cards menu then pick Standard Chartered Spree Credit Card and click the 'apply now for instant approval' button. Follow the easy instructions on the next page and wait for your application to go through.
Fees And Charges
Credit cards have fees attached to them in the end. That's how they also get to earn money from the cards. And, with every card, there are specific fees and charges associated with them. Some of which you know about, and others, you won't. For the fees you don't know about, you can ask your bank about them.
Here are some fees and charges associated with Standard Chartered Spree Credit Card.
The annual principal fee is set at S$192.60
Your minimum monthly repayment standard is 1% of the used amount
The annual interest rate of the card is set at 26.90%
Your late payment will cost you at least S$80
For foreign currency transaction, there's a 3.50% fee of the transaction
Cash advances are at a 6% fee of the borrowed amount
Overlimit will incur a S$40 fee
The annual fees attached to this specific card are waived for the first two years.
Bank Contact Info And Address
If you must contact someone at the bank, there's an all-year-round 24/7 customer support line reachable at +65 6747 7000. The banks' address is 8 Marina Boulevard, #27-01 Marina Bay Financial Center Singapore.
Special Features
Some of the special features that this card carries stand out more than others. And the one that stands out is the massive cashback you earn. For example, you earn 1% cashback on all other retail transactions you make. That means supermarket shopping and shopping at various stores.
Here is a list of other cashback that you can earn, as well.
2% cashback on all online spending in local currency
3% cashback on online transactions on foreign currencies
Conclusion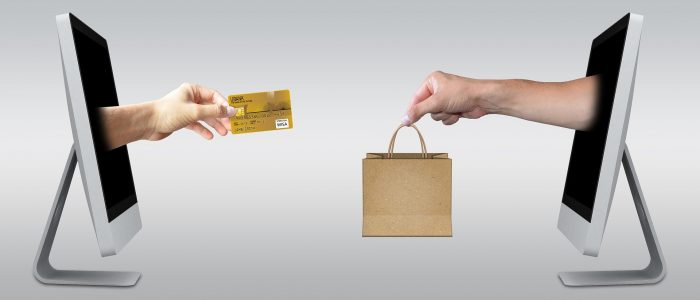 Cards today have to offer some perks for them to be accepted. That's what Standard Chartered has done with this Spree Card. An interesting way to not only pay but also earn cashback on what you buy, as well.
Note: There are risks involved when applying for and using a credit card. Consult the bank's terms and conditions page for more information.