Credit cards play an important role in today's modern society. Without credit cards, a lot of consumers won't be able to afford different services on time. This is also the reason why choosing the right credit card that fits your lifestyle is important.
One of the best and most highly recommended credit cards in Singapore is OCBC Titanium Rewards Card. It offers convenience and leisure, especially for one-off shoppers or if you don't have cash on hand.
Check out the OCBC Titanium Rewards Card and learn how to apply in this article.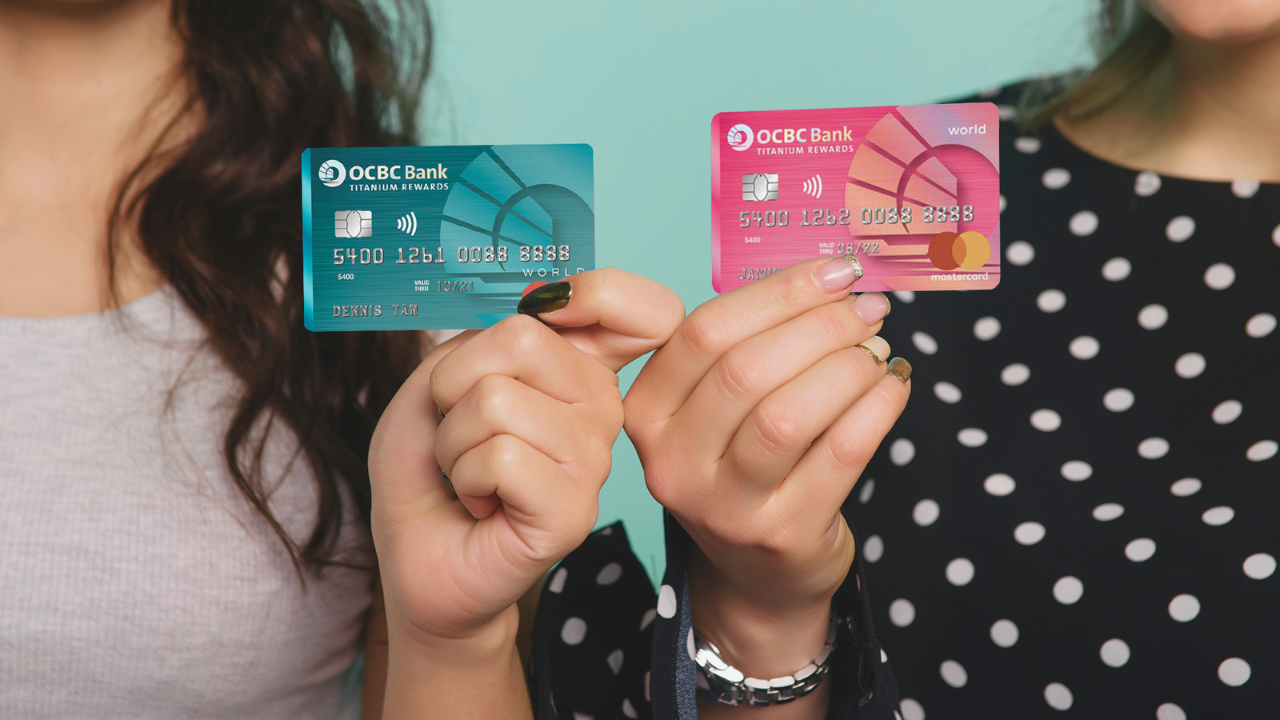 What You Need to Know About the OCBC Titanium Rewards Card
OCBC Titanium Rewards Card is a shopping credit card that rewards you for spending on partner establishments and sites.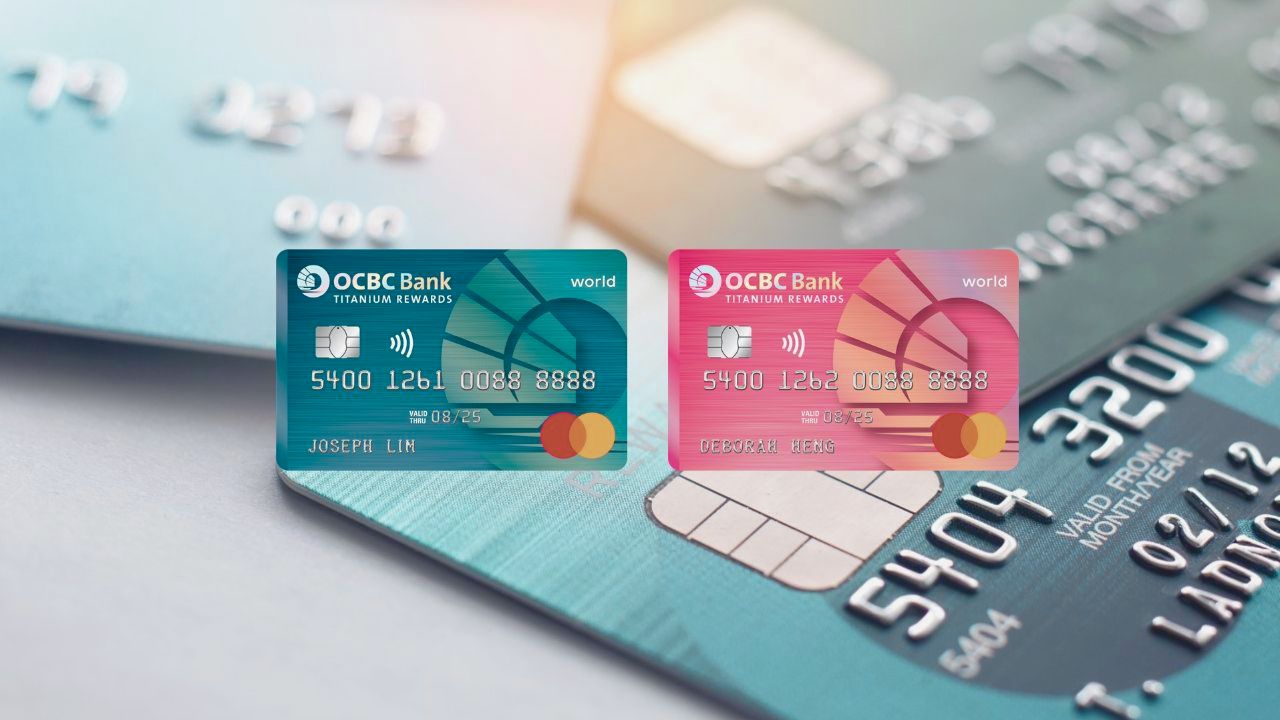 Cardholders can expect up to S$228 cashback when they spend a minimum of S$500 within 30 days of their approval date. You also get S$98 cashback when you spend S$200 within 30 days of your approval date.
You'll get even more value with this card when you make one-off purchases and do online shopping for electronics, clothing, dining, and other big ticket events.
Rewards and Shopping
The OCBC Titanium Rewards Card is packed with benefits and features geared toward shoppers. When shopping at eligible online and major store outlets such as Shopee, H&M, Apple, and more, you'll get around 10x OCBC$ for every S$1 that you spend.
Cardholders can get as much as 50 OCBC$ for every S$5 when they spend on different partner merchants at department stores, shoe stores, family clothing stores, and many more. You'll also get 1x OCBC$ on any other transactions that you make.
What's more surprising is that you also get an additional 2% cash rebate at BEST Denki. You can track and manage your rewards points balances and even pool them to redeem even bigger rewards.
Annual Rates and Fees
Cardholders need to know that the OCBC Titanium Rewards Card has several rates and charges that may affect their decision when getting the card.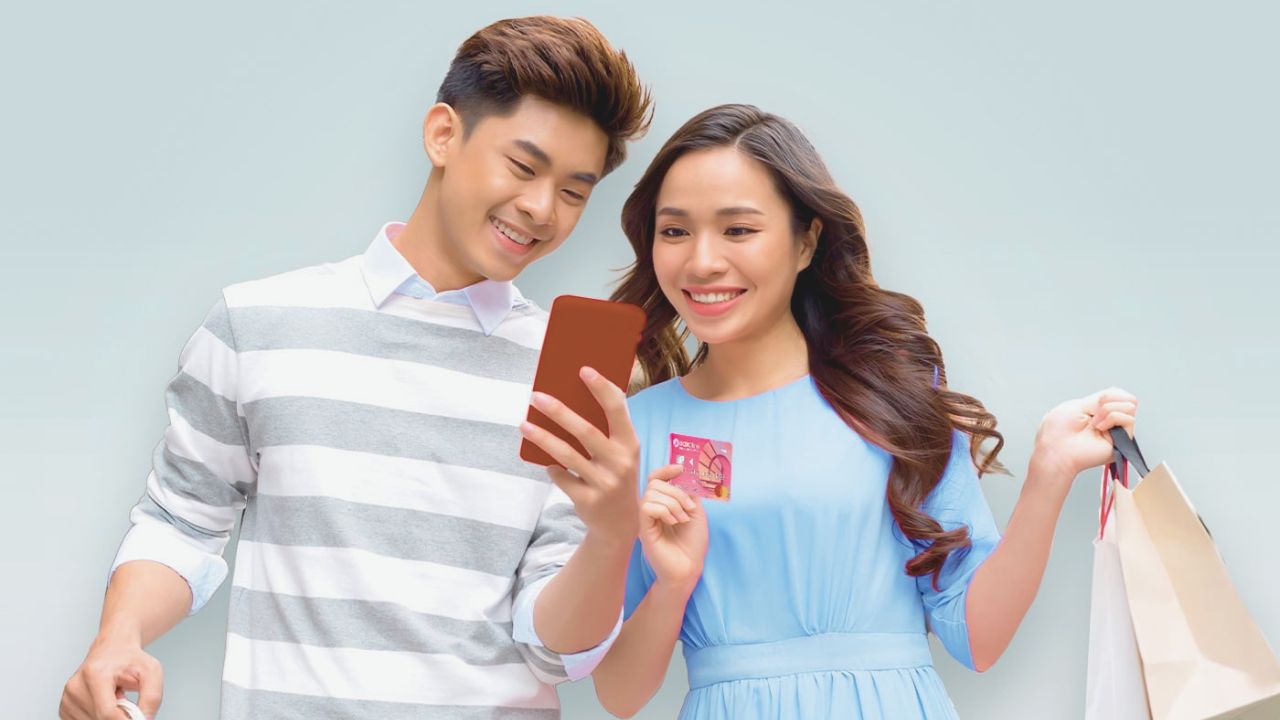 There is an annual principal fee of S$194.40 for the card and an additional S$97.20 for supplementary cards. However, these fees can be waived for the first 2 years if you spend a minimum of S$10,000 for the entire year.
The annual interest rate is 26.88%, but you'll have an interest-free period of 23 days as long as payments are made on time. The card also comes with a late payment fee of S$100.
Additionally, you'll incur a foreign transaction fee of 3.25% of the total amount, as well as a cash advance fee of 6% or S$15, whichever is higher.
Wireless Payments Made Easy
With the OCBC Titanium Rewards Card, you can make wireless payments when you link the card with major platforms on your mobile device. These include Apple Pay, Samsung Pay, and Google Pay.
With this option, you can now make payments directly from your mobile device, without ever having to pull out your card.
You are also entitled to digital or online promotions when you have this card, so make sure that you take full advantage of this feature.
Minimum Income Requirements
To apply for the OCBC Titanium Rewards Card, there are several requirements you must meet before you can apply.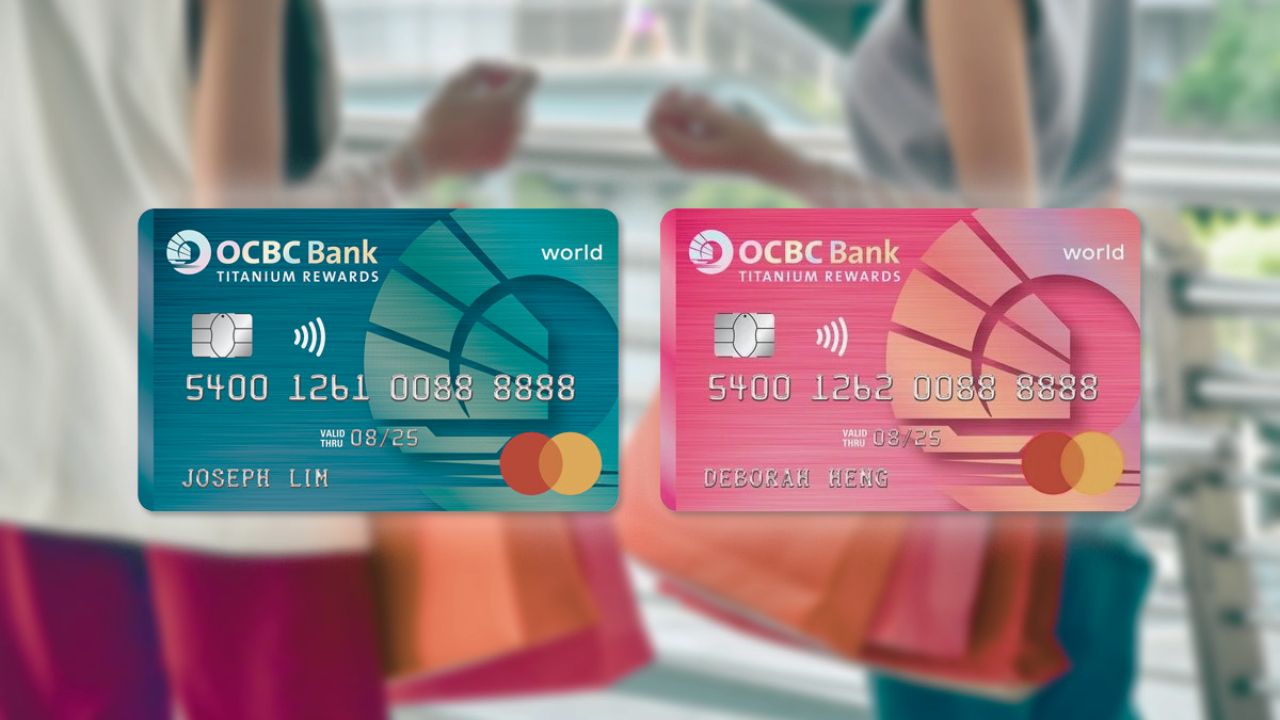 Firstly, you need to be 21 years old and above. You must have a minimum income of S$30,000 for Singaporeans and an income of S$45,000 for non-Singaporean residents. You are also required to provide documents that support these details when you apply for the card.
These documents include a copy of NRIC, a digital copy of your payslip, and if you are a self-employed individual, a copy of all of your sources of income for the past two years.
These documents are required during the application and it could affect the approval process so make sure that you have all them readily available when you apply.
How and Where to Apply
There are two options for you to apply for the OCBC Titanium Rewards Card. You can apply at the nearest OCBC branch and bring along the required documents for the application.
Another much faster option is by completing an online application through the official website. You will still need to provide copies of the necessary documents to upload during the application. Complete the online form, provide the required documentation, review your details, and read through the terms and conditions before submitting.
If you want to receive updates, you can call the bank at 1800 363 3333 or visit their main office at 63 Chulia Street #10-00 OCBC Centre East Singapore 049514.
Learn Where You Can Get Approved Instantly
Many credit cards often have a dull design but with the OCBC Titanium Rewards Card, you can choose from a wide variety of colors to make it more vibrant. Select from colors ranging from blue to pink and see which ones fit your personality better.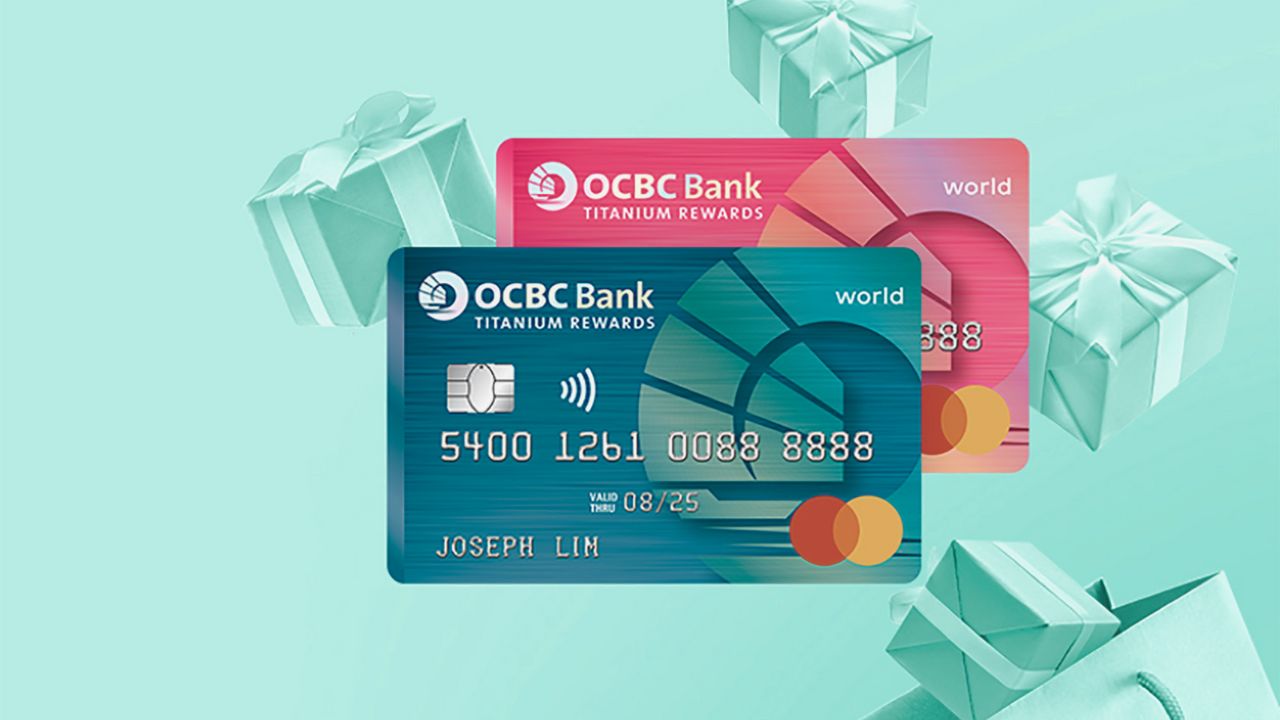 If you already know that you qualify for the card, you can get approved almost immediately with the help of MyInfo.
Submit your application and get approved instantly while you wait for your physical card. You will receive a notification and an email that you have been approved for the card. The email will contain a link to your digital card that you can immediately start using as if it was your physical OCBC Titanium Rewards Card.
This option lets you shop earlier than expected while you wait for your physical card to arrive in the mail.
Pros and Cons of the OCBC Titanium Rewards Card
There are a lot of benefits that you can surely take advantage of when you have the OCBC Titanium Rewards Card.
Firstly, a credit card is all about making your shopping experience worthwhile. The card has so many benefits aimed at shopping but there is a spending cap of about S$12,000 on spending which could be limiting for big spenders.
Needless to say, having all of those rewards, instant approval, wireless payment methods, and promotions from partners make this card one of the best shopping credit cards in Singapore.
Conclusion
The OCBC Titanium Rewards Card is a great credit card for those who want to purchase in big bulk. It is the perfect credit card for young couples who want to build their life together or if you're simply an avid shopper who makes big purchases.
Note: There are risks involved when applying for and using a credit card. Consult the bank's terms and conditions page for more information.