Credit cards are essentially the economy builders today. Without them, consumers would find it hard to pay off their bills. That would then render producers and essentially everyone who works under them useless.
That's why you're seeing an influx of credit cards in the market today. Each one of them is tailor-made to suit almost every nuanced aspect of your spending. That's why you have cards such as the CIMB Visa Signature Credit Card.
With great cashback rewards among others, you would want to at least look into getting this card. Read on if you're interested in such rewards and learning much more about what's associated with this card.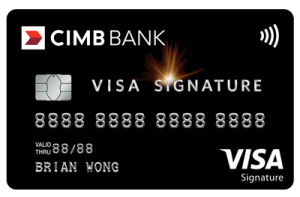 Benefits And Features Of CIMB Visa Signature Credit Card
In terms of benefits and features that this CIMB Visa Signature Card carries, for unlimited cashback, you have to earn it. It's earned by spending at least S$2000 monthly. With that, you get to earn 2% unlimited cash back on various expenditures.
When it comes to dining, you also get massive rewards. First of all, you get up to 20% off your dining expenses at hotels. The exclusive list includes Marriott, Grand Mercure, and One Farrer, among many others. There's also a 50% discount on select restaurants.
For all your online spending, there are massive rewards. You get up to 10% off when you shop at Shopee and Expedia. When you spend a minimum of S$100 at Zalora, you earn up to 15% off on your purchases.
Eligibility And How To Apply For CIMB Visa Signature Credit Card
Like most other cards in the market, there are certain criteria that you have to meet before you're approved. There are age requirements in most cases and even earning reservations that you have to meet. You have to be 21-years-old minimum, and you have to be earning at least S$30,000 annually for a Singaporean resident.
There are documents that you are also required to provide during the application process, like the following.
Copy of both sides of NRIC – principal and supplementary
A computerized copy of your last payslip
For self-employed persons, have to produce the last 2 years income tax notice
To apply for this card, you can visit the official CIMB website and follow the instructions for an online application form.
Fees And Charges
There are a number of fees associated with this card, like most other cards in the market. Some fees are well-documented, although you may need to ask your bank rep to know about more discrepancies.
Here are some fees and charges associated with CIMB Visa Signature Credit Card.
The annual principal fee is set at S$0
There are no annual supplementary charges, either
The annual interest rate of the card is set at 35.52%
Your late payment will cost you at least S$100
For foreign currency transaction, there's a 1.95% fee on the transaction
Cash advances are at a 6% fee of the borrowed amount
Bank Contact Info And Address
If you must contact someone at the bank, there's an all-year-round 24/7 customer support line reachable at +65 6333 6666. The bank's address is #03, 270 Orchard Road, 02 In 270 Orchard Road.
Cashback Rewards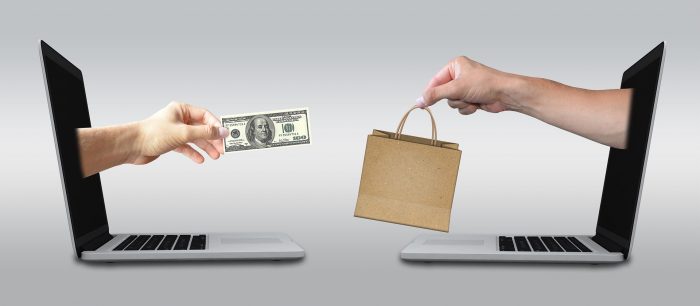 When you see a card like this one there is a feature that will definitely stand out more than the others. And in this case, it is the cashback offered that stands out with this card. Here's a list of the cashback rewards associated.
Your overseas spending will earn you an unlimited 2% cashback
You also get 2% cashback on online spending
On your travel and travel booking with this card, you earn a regular 2% cashback
On all other spendings, you earn a 1% cashback in rewards
Conclusion
Getting a card in this market that offers you cashback on almost all your spending is quite hard to find. So, when you find one that offers you the same as the CIMB Visa Signature Credit Card, the only question you can ask is "Where do I sign up?". The how to apply section in this article gives you an easy route to that.
Note: There are risks involved when applying for and using a credit card. Consult the bank's terms and conditions page for more information.