Are you looking for a secure credit card that you can use for purchases in Pakistan and around the world?
Hoping to receive special privileges with your credit card, such as online shopping and exclusive discounts?
Well, you can stop the search because a JS Credit Card could be the perfect option for you. Keep reading to find out how more about the JS Bank VISA Credit Card.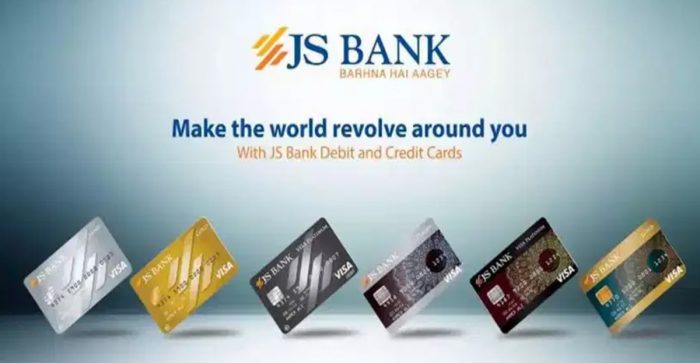 JS Bank VISA Credit Card
JS bank offers a small collection of credit cards, including the Classic Visa, Gold Visa, Platinum Visa and the JS Private Banking Signature Card.
You can use these Cards to shop at millions of locations worldwide and they come with all the benefits Visa cards have! So if you're a frequent traveler or you enjoy getting amazing perks and privileges every time you spend, having a JS Bank Visa Credit Card will fulfil your local and international buying needs.
Not to mention, you get all this at the most competitive rates on market.
To help you better understand the advantages of a JS Bank Visa Credit Card, let's take a look at all the benefits & features the Classic Credit Card offers…
JS Bank Credit Card Benefits & Features
First of all, the JS Bank Classic Credit Card offers all the features of a Classic Visa credit card – including standard purchases, instalments, online shopping and cash advance PLUS the added benefit of exclusive discounts at partner establishments! So if you're looking to fulfill your credit, spending and lifestyle needs, this is the credit card to do so.
Love discounts? Well you're going to love this! Not only does JS Bank offer credit card holders special discounts, so does Visa, meaning you get double the perks! So what sort of discounts are we talking about?
JS Bank Discounts: 50% off your Bogo Buy-One-Get-One Free Voucher Booklet, up to 20% off travel and tours, up to 30% off at a variety of amazing restaurants, 25% off lab tests, up to 65% off room rates at Hotel One, up to 20% off in retail outlets, and much more!
VISA Discounts: Up to 25% off weekly car rental, 8% off hotel.com bookings, 10% doctor on call, 20% off golf club fees, 15% off online shopping and more!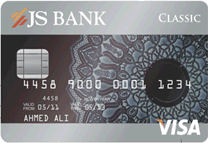 JS Bank Credit Card – Fees and Interest Rates
To better understand the fees and charges that come with a JS Bank Credit Card, let's look at the Classic Card again.
Joining fee – FREE
Annual Fee: First Year FREE. Second Year Onwards PKR 2,400/- (waived on spending of PKR 5,000/- within 2 months of card issuance)
Supplementary card fee: First Year FREE. Second Year Onwards PKR 1,200/- (waived on spending of PKR 5,000/- within 2 months of card issuance)
Interest Rate: 40.00% Annual Interest Rate or 3.33% Monthly Interest Rate on retail expenses and cash advance
Other charges you should pay attention to may include: The cash advance fee of 3% or PKR 1,200/- whichever is higher and the late payment fee of PKR 1,500/-.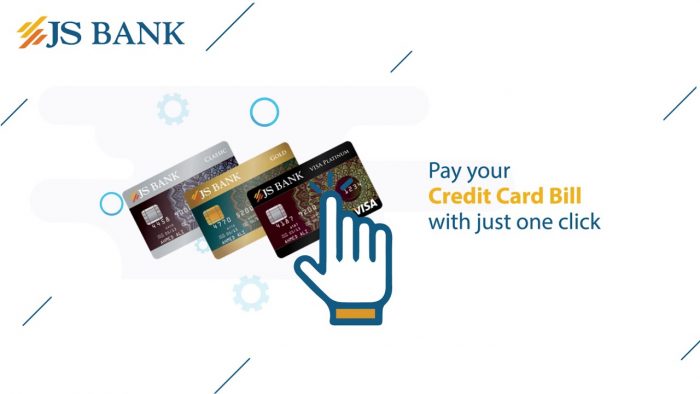 Availability Update
Unfortunately, the JS Bank Classic Visa is not longer offered. However, JS Bank does still offer several other variants of a Visa credit card. These options are namely the Gold, Platinum, and Titanium offerings. To find out more about the range of JS Bank Credit Cards, visit the JS Bank Website.
How to Contact the Bank
If you would like to contact the bank for more information on their credit offerings, you can call them at 021 111 654 321. In addition, you can visit their main office at Shaheen Comercial Complex, Dr. Ziauddin Ahmed Road P.O. Box4847, Karachi-74200 Sindh, Pakistan.
Conclusion
Overall, the JS Bank Visa Credit Card would be a good choice if you're looking for an everyday credit card you can use locally, online and abroad that also offers exciting deals and discounts in all your favourite shops and restaurants.
Note: There are risks involved when applying for and using a credit card. Please see the bank's Terms and Conditions page for more information.