Finding a trustworthy credit card that provides money back offers and exclusive deals is within reach.
Bank of Baroda makes choosing a credit card easier and more accessible than ever with its affordable credit card line that fits any lifestyle.
For personal and business use, the Bank of Baroda Easy Credit Card is your best bet. To learn how to apply for a Bank of Baroda Credit Card, read on.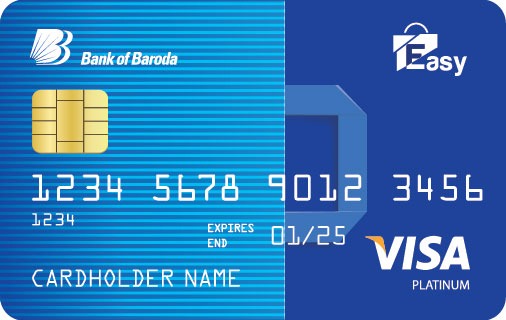 Bank of Baroda Credit Card Features and Benefits
To help you understand the wealth of advantages Bank of Baroda credit cards offer, let's take a closer look at the Bank of Baroda Easy Credit Card.
Perfect for those who want to maximize their savings, this credit card rewards you with 5 points for every ₹ 100 spent on grocery, department stores, and movies! Then you can redeem your rewards points as cashback, airline miles, movie tickets, and other exciting lifestyle options!
Likewise, you can get 0.5% cashback on your next card bill payment, allowing you to get the most out of your card. What's more, you are also eligible for the 0% fuel surcharge for all your transactions ranging from ₹ 400 to ₹ 5,000.
With this card, you can get up to 50 days interest-free from the date of purchase. Should you want to pay on an installment basis, you can make use of the Easy EMI option where you can make monthly payments over a 6 to 12 month period. Now, how's that for flexible banking!
How to Apply for a Bank of Baroda Credit Card
Just like its name, applying for a Bank of Baroda Credit Card is fairly easy. Simply SMS ' Apply <space> <your city> ' to 9223990624 and the bank will reply to you with further information about the application process.
It is likely that you will be asked to submit a credit card application form, found on the Bank of Baroda website, and bring it to your nearest branch along with the required supporting documents.
Some main documents you may need to prepare are your proof of identity, proof of address, and proof of income. Proof of income should be in the form of a bank statement, payslip and latest tax return. You can also opt to send an SMS to their number and wait for the bank's response. Check out the Bank of Baroda website for more information.
To be eligible for this particular Bank of Baroda credit card, you must be between the ages of 18 to 65 and must have a minimum monthly income of ₹ 25,000.
After submitting your form, the bank will process your application in a few days time. If approved, they will set a credit card limit based on your current financial standing and credit score.
Remember, anything that falls short of their requirements might jeopardize your chances, so make sure you provide everything they ask for.
Bank of Baroda Credit Card Fees and Charges
In ordering your own Bank of Baroda Credit Card, you know that there are some fees and charges you need to be responsible for.
Some fees related to the Bank of Baroda Easy Credit Card include the following.
Joining fee – ₹ 500 (can be reversed when you spend ₹ 6,000 within 60 days)
Annual fee – ₹ 500 (can be waived when you spend ₹ 35,000 on your card in one year).
Supplementary cards – free of charge
Interest (Finance Charge) – 3%
Late payment fee – ranging from ₹ 300 to ₹ 500 depending on your total amount due
Foreign Currency Transaction Fee – 2.75%
Bank Contact Info
You can contact Bank of Baroda using the following details if you need help or would like more information.
Toll-Free Number: 1800 258 44 55
Address: Head Office Bank of Baroda, Suraj Plaza 1, Sayaji Ganj, Baroda, 390005
Alternatively, you can check here the closest branch.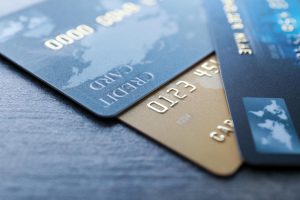 Summary
As a cardholder who values money-saving options and relies on excellent rewards points, the Bank of Baroda Easy Credit Card is a great choice that's perfect for everyday living. Get yours today!
Note: There are risks involved when applying for and using credit. Consult the bank's terms and conditions page for more information.