Want a premier credit card that can keep up with your lifestyle? Interested in gaining access to a wide range of fabulous rewards and exclusive discounts?
With the Alfalah Visa Gold Credit Card in your arsenal, you certainly can.
The Alfalah Visa Gold Credit Card gives you access to numerous benefits and privileges. If you are interested in getting this card, read on to find out how you can apply today.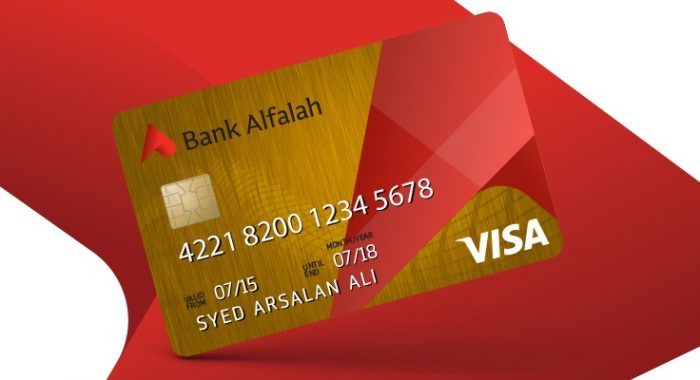 Alfalah Visa Gold Credit Card Features and Benefits
If you want to have a luxurious life, getting an Alfalah Visa Gold Credit Card is your best choice. Powered by Visa, this guarantees you worldwide acceptance at more than 30 million establishments and ATMs around the globe.
A privilege you're sure to be thankful for is gaining access to a ton of rewards. By using your credit card, you can earn Orbits points. For every Rs 50 on domestic and international spends, you will gain 0.25 Orbits points! You can redeem your Orbits points to top up your mobile, pay your bills, shopping online, or discounts at selected merchant establishments.
Even better, you will be given exclusive discounts. You can use these discounts on retail, dining, or even traveling! With this card, the world is certainly within your reach.
During the holidays, you will definitely appreciate convenient and flexible installment plans given through this card. Here, you can choose to pay big-ticket purchases over a period ranging from 3 to 36 months.
Best of all, you will gain access to the CIP lounge! This means waiting comfortably when you travel from Karachi, Lahore, and Islamabad airports. Here, you can sit back, relax, and enjoy the finest facilities!
Equipped with television entertainment, a buffet of snacks and beverages, the Internet, and many more, you can finally wait without all the hassle.
Applying for an Alfalah Visa Gold Credit Card
Applying for this credit card is simple. All you need to do is fill out an application form on the website of Bank Alfalah.
To be eligible, you need to be between 21 to 60 years old and have a minimum salary of Rs 50,000 per month. You also need to be employed for at least 3 months in your current place of employment, with a total employment experience of 1 year.
Some of the documents you need to bring include a Computerized National Identity Card (CNIC), salary slip with a thorough breakdown, and a bank account statement that reflects 3 months' salary credit.
If approved, you will be given a credit limit starting from Rs 125,000.
Alfalah Visa Gold Credit Card Fees and Charges
There is NO annual fee for this credit card. With this in mind, other charges you need to consider include an annual interest rate of 40%, a cash advance fee of 40%, a foreign transaction fee of 5%, a late payment charge of Rs 1,450, and an over-limit charge of Rs 1,200.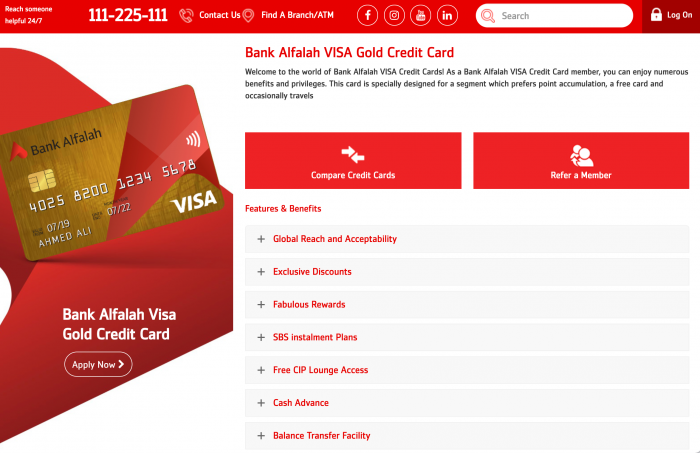 How to Contact the Bank
If you would like to contact the bank for more information about this offer, they can be reached at +21 111-225-111. You can also find their main office at Consumer Finance Centre, 2nd Floor, 23-H, Gulberg II, Lahore, Pakistan.
Conclusion
In the end, an Alfalah Visa Gold Credit Card is a great bet when it comes to living comfortably. From rewards to other exclusive offers, this has everything you need.
Note: There are risks involved when applying for and using a credit card. Please see the bank's Terms and Conditions page for more information.